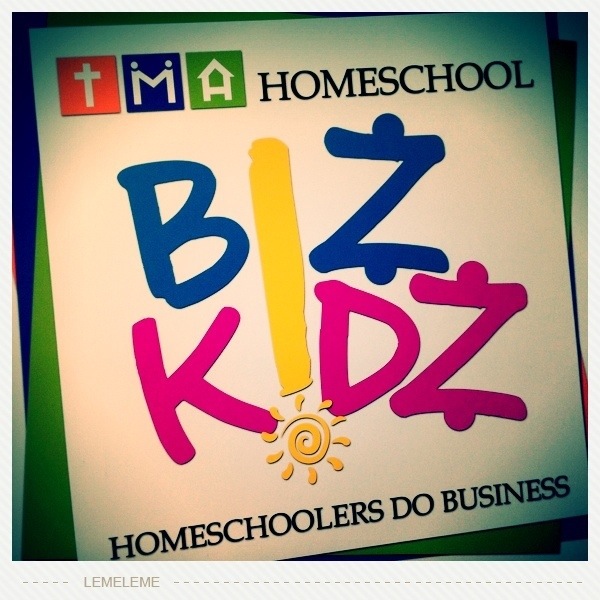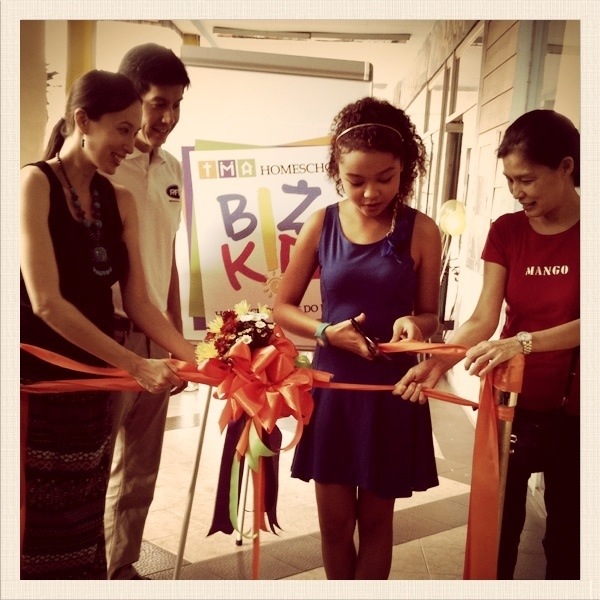 What a week we had! The kids had their violin recital and the very next day they were participants in a homeschool bazaar called "Biz Kidz." Organized by homeschoolers for homeschoolers, this TMA Homeschool event encouraged kids to come up with a business idea, execute, and sell it.
The boys did origami art. Whew. Talk about labor-intensive. Next time, we are going to make cupcakes and cookies! (Our cupcakes topped with origami designs sold out and they didn't take nearly as long to make.)
Three nights in a row, the boys stayed up way past their bedtime to fold paper hundreds of times. I was their quality control checker and I also helped them embellish their designs to make them marketable. So it was late nights for me, too.
We were all pleased with the finished products. But it was the process that was rewarding for all of us. My kids and I share a love for arts and crafts. We enjoy designing and creating. The kids were willing to push themselves to the limit with their lack of sleep. In fact, the evening before the bazaar, Edan fell asleep on a chair while waiting to be assigned another origami task. He was sitting upright with his eyes closed.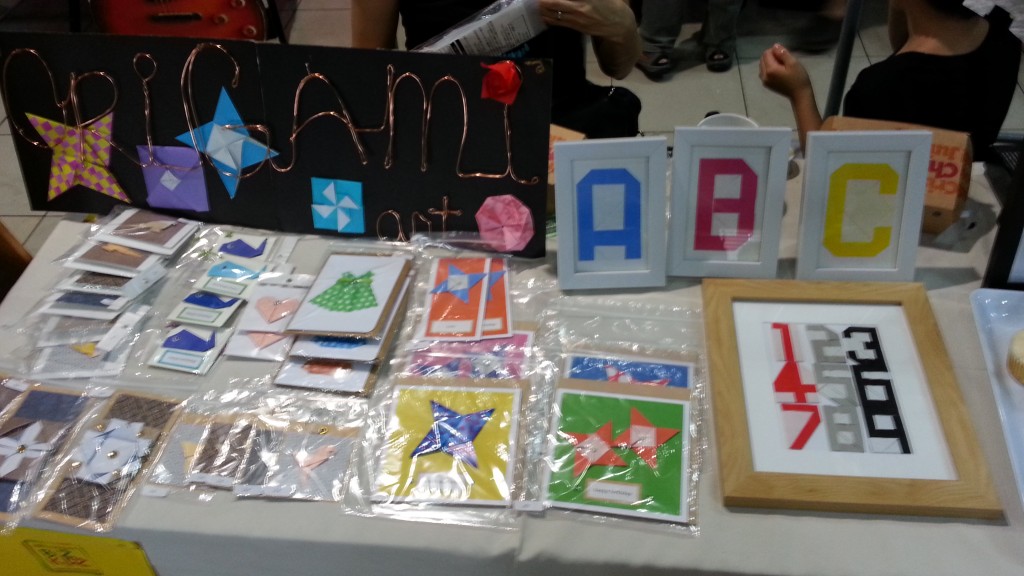 At the end of the day, the kids came away with P4,300 pesos. It was measly in terms of earnings, especially if we subtracted my part of the "investment." But, the kids learned some great life lessons like…
Making money takes effort. The kids had to do the work and put in the time necessary to produce something sellable. I helped them out with conceptualization but they did the harder part. During the bazaar, the kids also discovered that selling origami products was a challenge. First of all, not everyone appreciates origami. Second, because all our stuff was laboriously hand-made, it wasn't cheap.
Marketing and selling are an integral part of getting people to buy your product. In the beginning, we waited for people to come to our table. But after a while, I asked the kids to go around themselves. We saw other children doing this and it seemed to be much more effective. Edan learned that you can't be self-conscious or afraid to talk to people. He didn't want to go around with a tray at first. But, he ended up being a very good salesman! And he was very excited when he started counting how much money he earned. He told me afterwards, "It's not scary!" (Referring to going up to potential customers.)
We also came up with a marketing idea that went something like this…Whatever origami art you buy, Elijah or Edan will give you a tutorial on how to make it. This got some people interested, especially kids who wanted to learn how to do origami.
Rejection is good for the soul. If the kids don't learn this early, they will learn it later when there is more at stake. We didn't sell everything. Elijah felt badly about some of his unsold goods because he thought they would surely interest buyers. But it was beneficial for the children to experience being turned down. Life will not roll out a red carpet for our kids. They receive a lot of affirmation at home, but it's not always going to be like that when they finally go into a college or start working.
A recent Time article talked about the problems of the young people today. They jump from one profession to another because they have this entitlement mentality. They come into a job with high expectations about what others should do for them and when they don't get what they want, they complain or leave. On the one hand, it makes corporations step it up in terms of benefits but on the other hand, there is a character flaw that we, as parents, have to weed out of our kids. Reality check: YOU ARE NOT A SUPERSTAR. I love you. I believe that God has gifted you to fulfill his plans and purposes for your life. But, honey, the world doesn't revolve around you and your preferences. Get used to it.

Pray for success. When the kids began to be discouraged about having less than favorable sales, I told them, "Don't worry. Just relax. If God wants us to sell our products, we will. He knows you worked very hard and you did your part. So pray and ask him to help you." After they prayed, they started selling. But like I said earlier, they had to do what was within their control – go out and sell.
Be thankful and content. In Elijah's words, "I learned to be thankful for the money we did make." He wanted to earn at least P8,000, but it didn't happen. Tempted to grumble, I reminded him to be positive and appreciative that we did make some money. We sold most of the items we had on our table.
"It's fun to make money!" According to Elijah, it was rewarding to experience the fruit of his labor. Personally, I felt the experience was priceless for the kids for the character lessons more so than the actual money aspect. But it's true, it is exciting to get paid for hard work.
Congratulations to the winners who received well-deserved recognition for all their effort, too! My personal favorite (besides my kids, he he), was a creative business idea by homeschooler, Isaiah Fernandez. He turned laundry clips into building materials and called them Clip Morphs. Over the years of hanging out with his mom while she did the laundry, he would play beside her and design all kinds of structures. So he turned it into a business concept. My kids are playing with his Clip Morphs right now! I thought it was a brilliantly simple idea that encourages hours of creative play.
Even if we toiled and struggled to prepare for this Biz Kidz event, I'm looking forward to the next one. Hopefully, we can come up with an even better concept. The event wasn't nearly as big as the Kiddopreneur bazaar, which draws a very large crowd. But this was a good start for our kids. Many parents commented that they want another event like this soon and I agree!