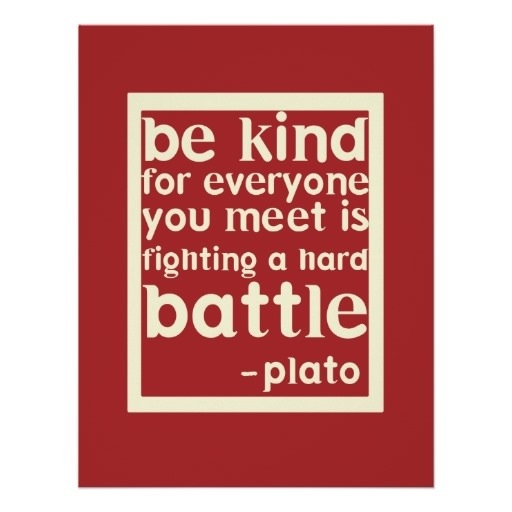 One of the most under-appreciated people in our home would probably be our househelp. They know I care about them and that I am pleased with how hard they work, but I forget that they need affirmation, too.
A few days ago we had visitors who were coming over and I assigned responsibilities to the two househelp that work for me, Rielyn and Joan. They are so efficient at what they do so I don't get stressed out managing them. In fact they can anticipate what people need around the house. And their dynamic as a team of two is better than having more househelp which can get "political" and relationally challenging.
When I didn't have any help some months ago, they were the dream team I really wanted to have back in my home. Originally, Rielyn and Joan both had to attend to personal crises when they left us so I didn't count on them coming back. And the third (whose name I won't mention) was supposed to take a short vacation but never made any real effort to return. So Edric and I prayed for God to send us the best people to replace the three girls who left us. But he did something better. He returned to me the two people I wished we had never lost. They came back to work for our family within two weeks of one another.
It was such an amazing turn of events for us, especially for me! I could finally exhale from bearing the burden of all the housework and focus my energies on homeschooling, pregnancy, house building, ministry, and just enjoying my family.
Fast forward to a few days ago and I was standing in the kitchen while they did their chores. Sometimes I hang out with them and we talk about life, spiritual matters, the kids, the comedic moments during the day and so on. I interact with them quite often. I don't just see them as mere employees but partners in our home so Edric and I can better accomplish what we are called to do. They play such a vital role in making this possible.
Rielyn was doing the dishes and Joan was wiping them down. I was eating the banana bread they made. Yum!
They told me that there were two women who wanted to work for our family but I suggested that we consider them when we move to a house. Then I spontaneously told them how glad I was that they were working for us and that they were special to me.
"You both are my favorites. I am so happy you came back to work for us!"
One of them started to tear and then the other did, too! Rielyn expressed her gratitude and Joan mentioned that they both really like our family. When I saw their reactions, I commented, "Do I not affirm you enough?! I need to tell you more often how much I appreciate you guys and how blessed I am by you!" I really meant it, too. And I went on to explain how I had prayed for our househelp situation and God answered it by sending them back.
They added that they wouldn't ever want to trade our family for another. That's why they wanted to return to work for us. Of course this made my day! It was like a gathering of three friends telling each other why they all liked one another.
I also added that the difference they are attracted to in our family is the Lord. It is his presence in our lives. I wanted Jesus to get the credit because he is the center of our happy home.
Later on in the day, I spoke to Edric about my encounter with Rielyn and Joan. And we both agreed that we need to be more affirming, especially to our househelp who work so hard.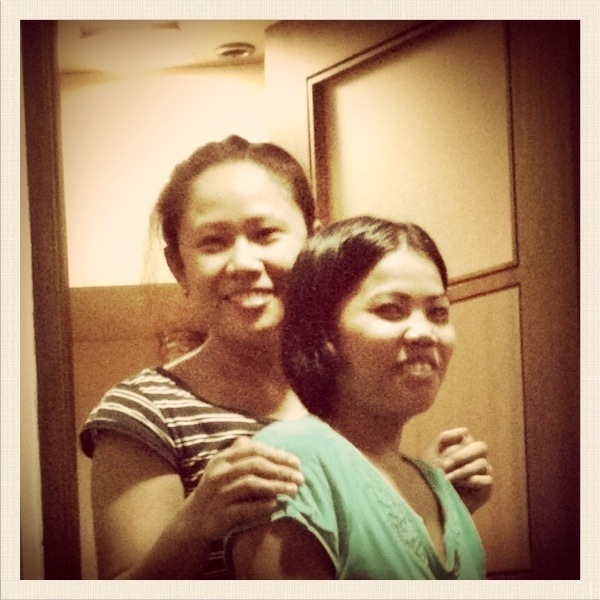 Encouragement makes people bloom. We can wait too long in between a kind word and another before we ever acknowledge and appreciate the people around us — our spouse, children, parents, siblings, colleagues, employees, household help…It doesn't hardly take any effort to be positive, except perhaps to push ourselves to be so if it doesn't come naturally. But the rewards are worth it! Giving praise and recognition motivate people to do and be their best more so than criticism and over-correction do. Plus, it's a wonderful way to build relationships and bridges to people's hearts!
Recently, my quiet times have been in 1 Samuel. And I have enjoyed reading about the friendship between David and Jonathan, Saul's son. Today I came across this passage, "Now David became aware that Saul had come out to seek his life while David was in the wilderness of Ziph at Horesh. And Jonathan, Saul's son, arose and went to David at Horesh, and encouraged him in God. Thus he said to him, 'Do not be afraid, because the hand of Saul my father will not find you, and you will be king over Israel and I will be next to you; and Saul my father knows that also.'" (1 Samuel 23:15-17 NASB)
What a beautiful picture of how our encouragement should be purposeful, to spiritually strengthen one another in the Lord. Jonathan did not think of himself or his own agenda. David was his "competition" when it came to the throne. Yet Jonathan had the insight to recognize that God's hand was upon David and that he was destined to be King. Therefore Jonathan chose to build him up and be a blessing to him, especially because he knew that David's life was in danger.
It made me think of the many people around me that need to hear a message of hope, of kindness, of affirmation that turns their attention to the good plans that God has for them.
I hope God brings to your mind people whom you need to thank and speak a kind word to. You can start off by saying, "Have I told you lately how much I appreciate you…"