It's amazing how God demonstrates how personal he is, how thoughtful he is of his children. Alot of times it's in the small ways that I see this attribute of him manifested. Like a few days ago…
I was doing my on-line baby shopping (which I enjoy much more than actual shopping in a store), and one of the things I was canvassing for was a thermoscan for taking the kids' temperature when they are sick.
For many years, I used the digital kind and it worked fine but I thought it would be great to upgrade to something more accurate. However, since I had already put a bunch of stuff in my virtual cart, I felt like I would be exceeding my budget to include a thermoscan. So I didn't think about it anymore and stopped looking at reviews and comparing prices.
The very next day I was asked to be present at a ladies lunch where my mom invited me to co-teach with her about marriage and a little bit about parenting. I wavered on the decision because I had been trying to slow down my activities. With my delivery date so close, I didn't want to have too many commitments outside of the home. However, for this particular opportunity I was prodded by the Lord to go, to choose to be a blessing.
I ended up being the one so blessed by the hearts of the ladies and their hunger for God's word. And the wonderful bonus at the end was the host came up to me and said, "I have something for you." She handed me a Braun Thermoscan! I couldn't believe it! In fact I told her I was wanting to buy one just the night before but had decided not to. And Braun is the best one, too. I've read the reviews. 😉
The greater marvel to me was how God allowed someone to be an instrument of his mindfulness. I don't think it was coincidental that this person gave me the Thermoscan. God used her to let me know that he is intimately involved in my life, that he knows me personally. He truly is a loving father to his children. He is that way towards all who seek and serve him.
I had several kids sick since I got the device so it has come in very handy!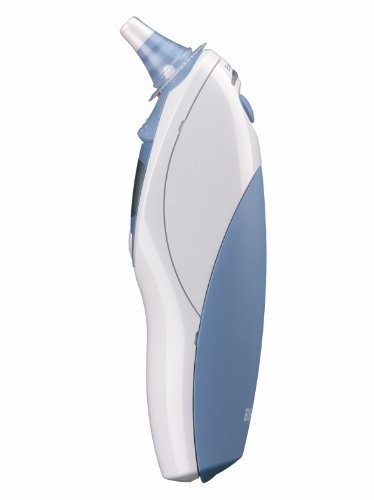 Thank you, Lord, and thank you, Jessica Chan, for the unexpected generous gift of the Braun Thermoscan!
You know when I sit down and when I rise up; You understand my thought from afar. You scrutinize my path and my lying down, And are intimately acquainted with all my ways. Even before there is a word on my tongue, Behold, O Lord, You know it all. You have enclosed me behind and before, And laid Your hand upon me. Such knowledge is too wonderful for me; It is too high, I cannot attain to it. (Psalms 139:2-6 NASB)