With breastfeeding keeping me preoccupied nearly 24/7, it feels like I am getting nothing done. I am a very activity-oriented person, always busy with something, never bored, not one to lounge in front of a TV, or lay around in bed for longer than I have to. So the breastfeeding stage, especially the first month, is a very difficult shift in priorities for me.
I get cabin fever. I want to get out of the house but at the same time, I am so tired from sleepless nights. The other kids need me but I am in my bedroom most of the day, feeding my little one. It can be maddening and a bit depressing.
It's not too bad when you have one child, but when you have five, you feel like you are being a bad mother to the other four. Thankfully, my kids can keep themselves preoccupied and they entertain each other. They haven't complained at all. And we finished our homeschool year so this transition is like their break.
Of course I am totally enjoying bonding with Catalina. I love her and I want to demonstrate this by breastfeeding and being available to her. But I want to do a lot of other things too.
It was a little bit easier to sneak in some errands when she was confined at the hospital because the nurses would give me an hour and a half in between feeds. They would let me leave her and then call me when she was hungry.
So the day after I gave birth, I went to the grocery. It probably was not the best idea. But I felt like I had to get food for our hospital room and take care of our household. I could have delegated that responsibility or asked someone to help me out, but I wanted to do it myself. So I took advantage of the window I had in between feeding my baby and convinced Edric that we should walk over to S&R with the kids. And the day after that, I attended the site meeting of our house building project.
Now that Catalina is home, I take care of her all day. I do everything. And it feels like my life revolves around her. I have been through this stage before. For the first few months, life slows down significantly. And it's always a struggle to stay put, rest, and be at the mercy of my baby's feeding schedule. After a few weeks I start to feel guilty that I am not as "productive" as I would like to be. I am producing lots of milk but that's different!
It wasn't until yesterday that I finally confronted the guilt and decided that there is nothing wrong with embracing this season for what it is. I can't really go out of the house (unless I bring Catalina.) My homeschooling is non-existent. I should nap during the day…several times if I can. It's okay to watch a good TV series to pass some of the time. The kids' brains won't disintegrate if they watch a little more TV (good shows of course) and play educational games on the iPad. There is nothing wrong with saying no to commitments outside of the home. I don't have to blog every other day. And it's okay to eat like a 200 pound man. Exercise can happen next month. I should enjoy the quiet moments I have with Catalina because this stage won't last long.
So I am writing this entry on my iPhone while feeding her and eating fattening popcorn, and I am reminding myself of the passage in Ecclesiates that says there is a season for everything.
There is an appointed time for everything. And there is a time for every event under heaven- A time to give birth and a time to die; A time to plant and a time to uproot what is planted. A time to kill and a time to heal; A time to tear down and a time to build up. A time to weep and a time to laugh; A time to mourn and a time to dance. A time to throw stones and a time to gather stones; A time to embrace and a time to shun embracing. A time to search and a time to give up as lost; A time to keep and a time to throw away. A time to tear apart and a time to sew together; A time to be silent and a time to speak. A time to love and a time to hate; A time for war and a time for peace. (Ecclesiastes 3:1-8 NASB)
This is my milk cow season…
Listening to my youversion audio bible: YouVersion
Resting on my bed: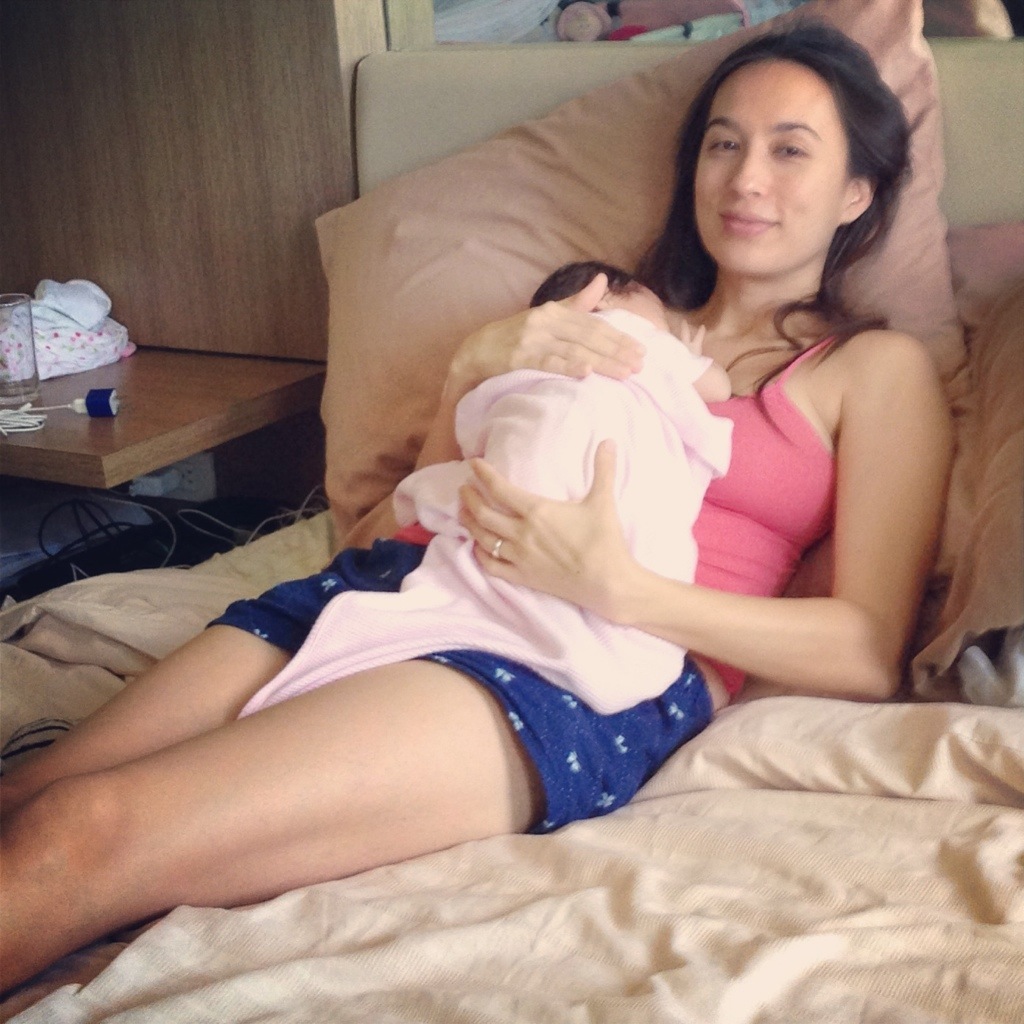 Changing diapers: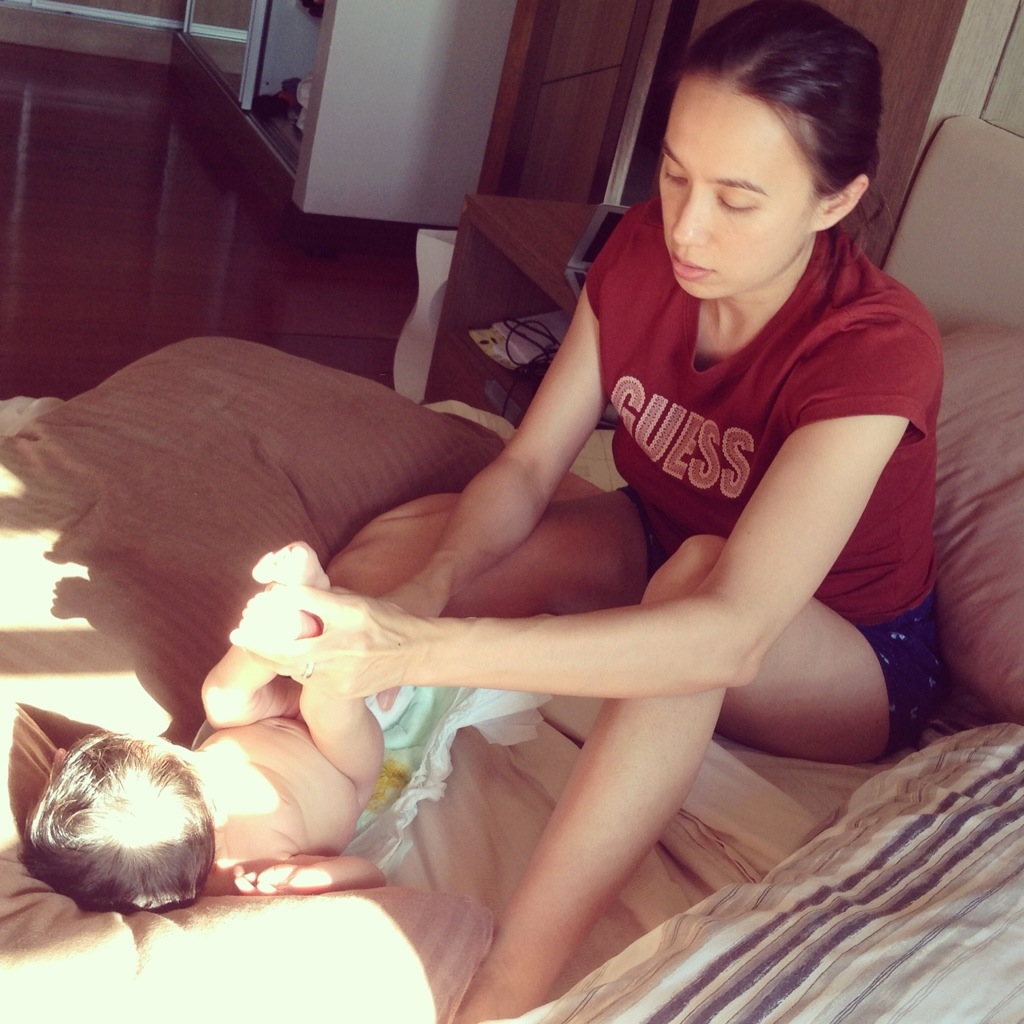 Wearing Catalina in a sling: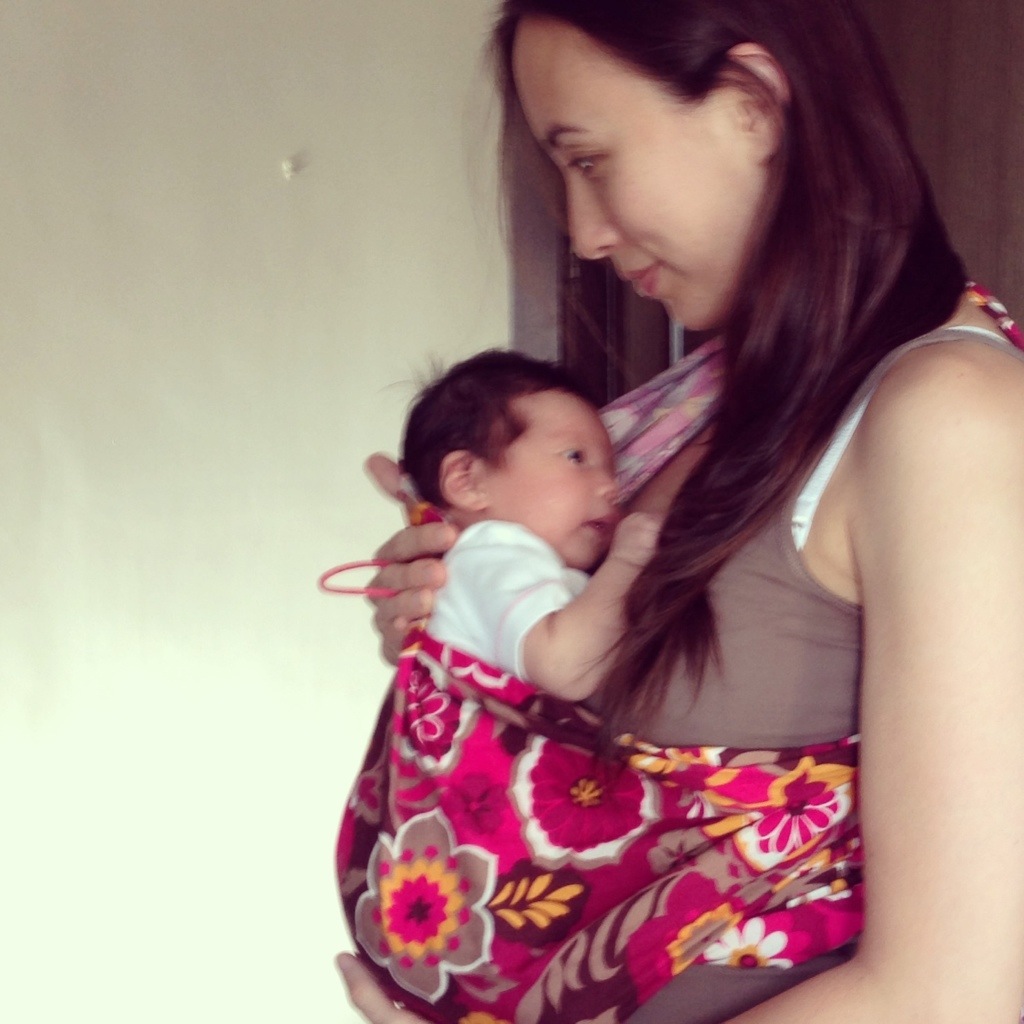 Breastfeeding: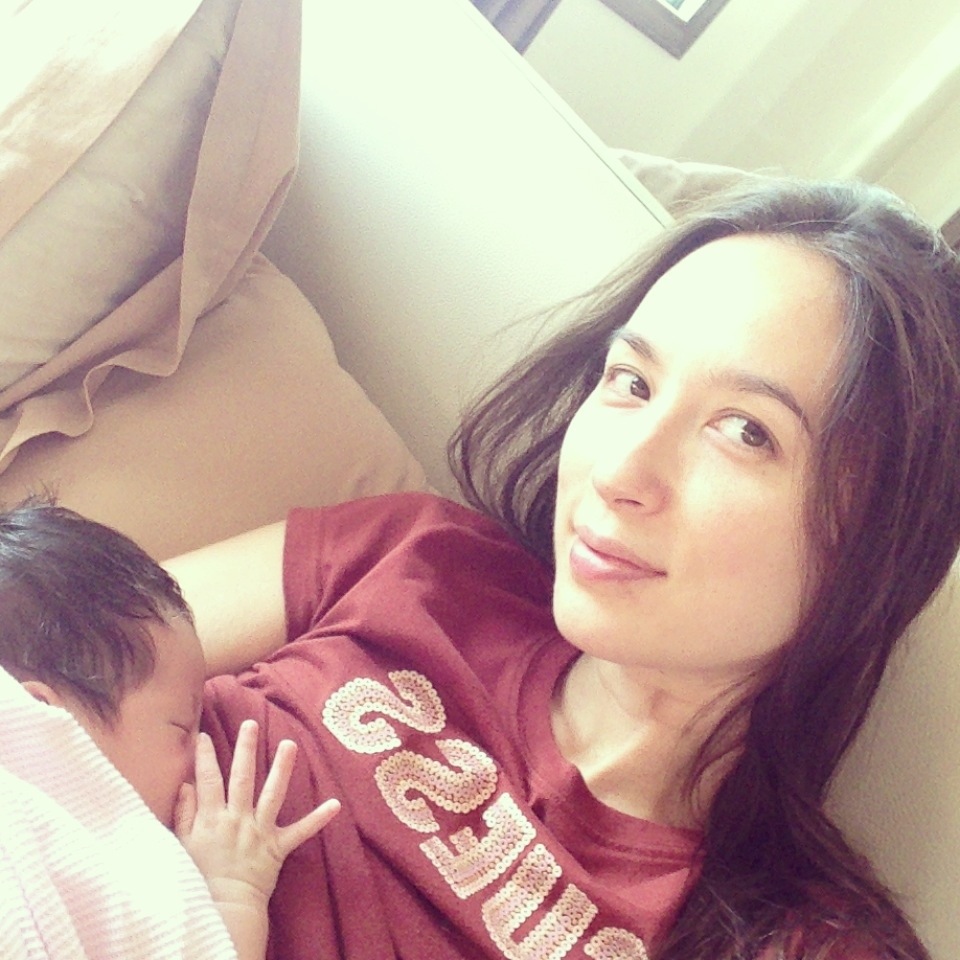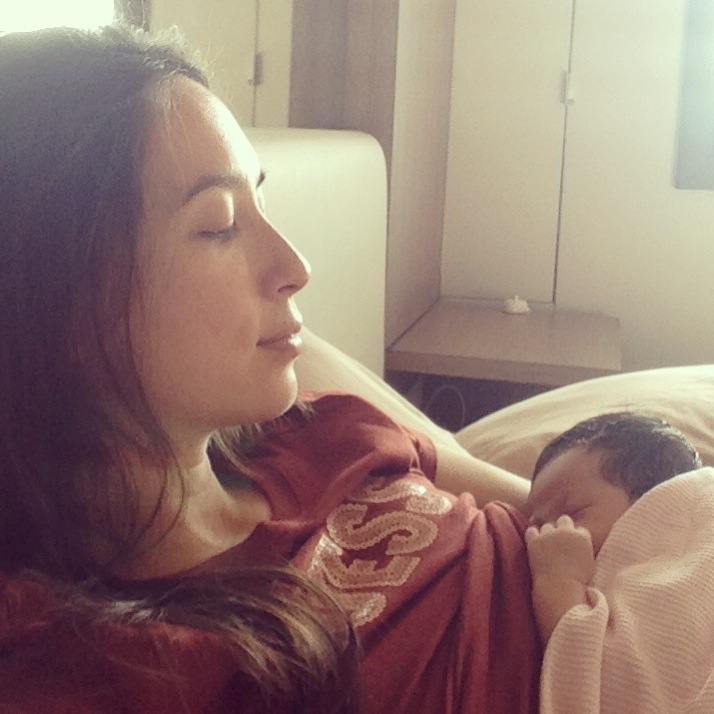 Watching the TV series, Person of Interest:


Eating popcorn: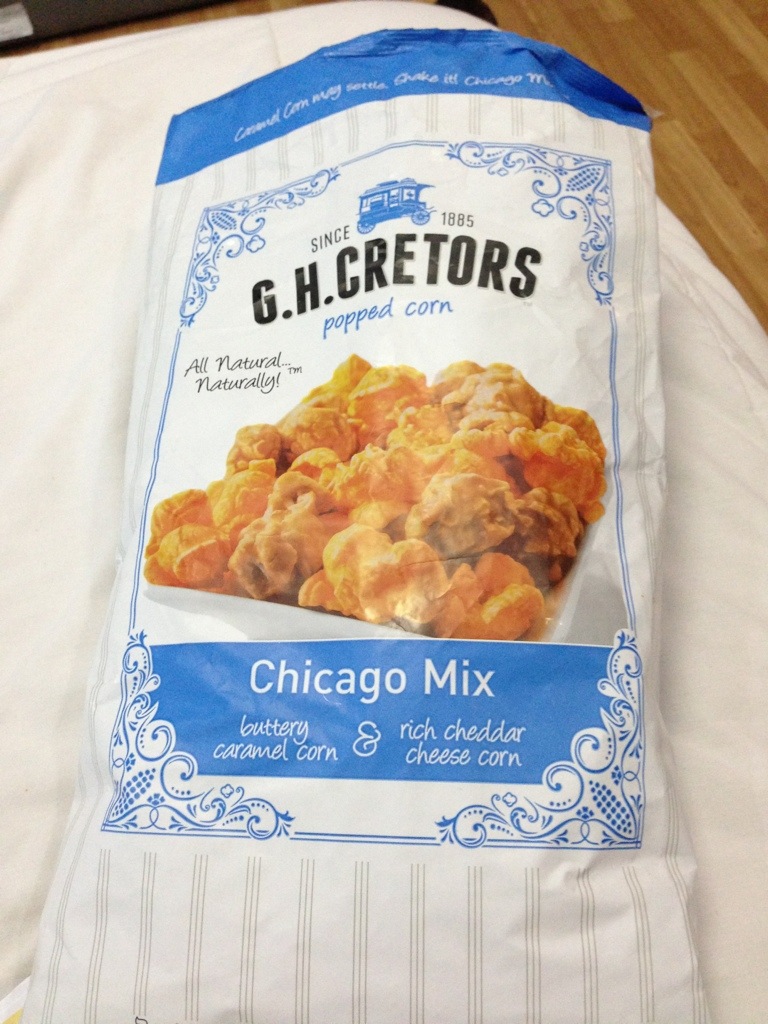 Taking photos of Catalina and her weird expressions: