Ever since we had three of our househelp get pregnant as single women, we decided to be more intentional about making sure they get into the word of God and grow in their faith. In the past we would share the gospel with them and talk to them about what it means to have a relationship with Christ, but this wasn't enough. God convicted me about their need for discipleship.
But I was at a lost. There was no way I could teach a bible study in Tagalog. It wouldn't be effective.
My sister-in-law, Jenny, suggested that I send them to the same bible study her girls were attending. At first, I was hesitant. I had to think about it. Time-wise, they would be gone an entire morning. With four kids to homeschool and a baby to take care of, it would be a challenge for me. Plus, I needed to prepare lunch for Edric, too.
I talked to Edric about it and he thought it was a great idea. So I started sending our househelp to a tagalog bible study once a week. They really enjoyed it and told me they even had "homework."
Today, they were gone for about four hours (including travel time). Amazingly, I got through the morning! There were many interruptions because of Catalina but we got SOME homeschool work done.
Tiana doing some Sing, Spell, Read and Write work: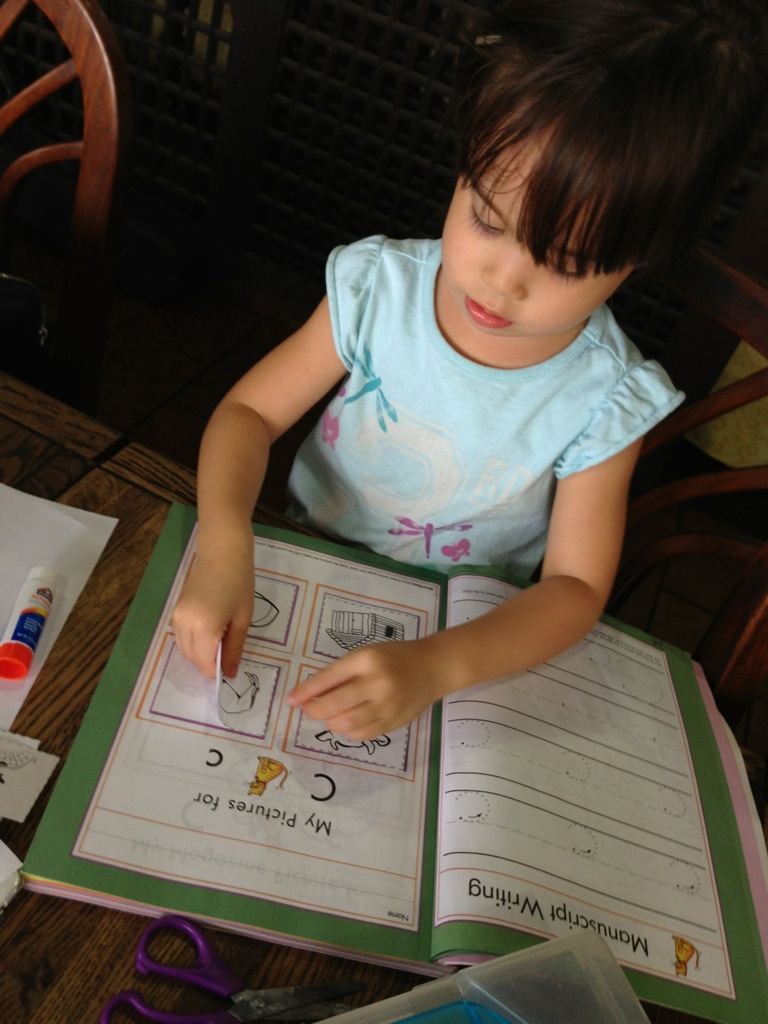 Titus doing some Sing, Spell, Read, and Write work, too: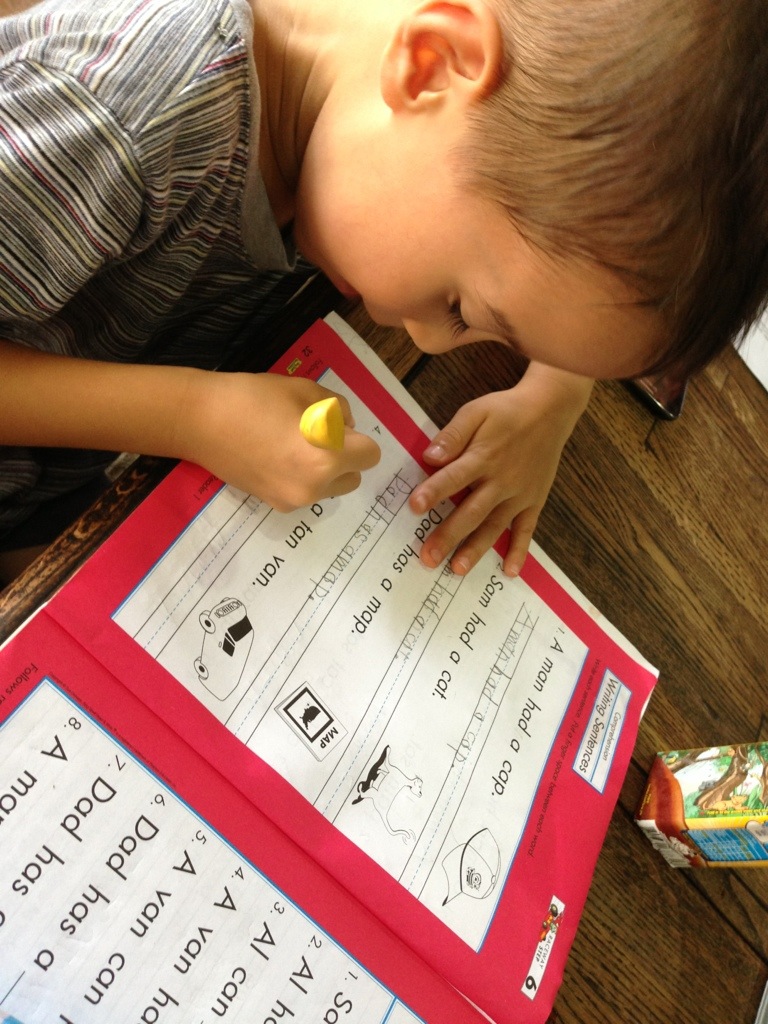 Elijah and Edan collaborating for a presentation on the history of human anatomy: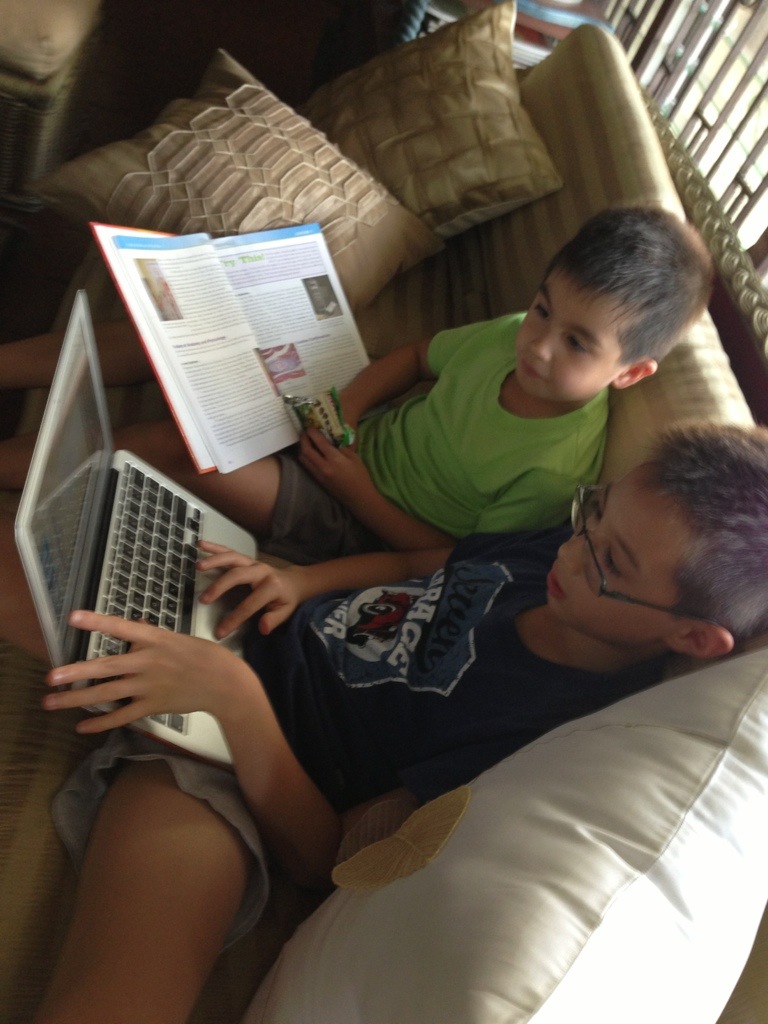 Catalina frowning while sleeping for only 10 minutes: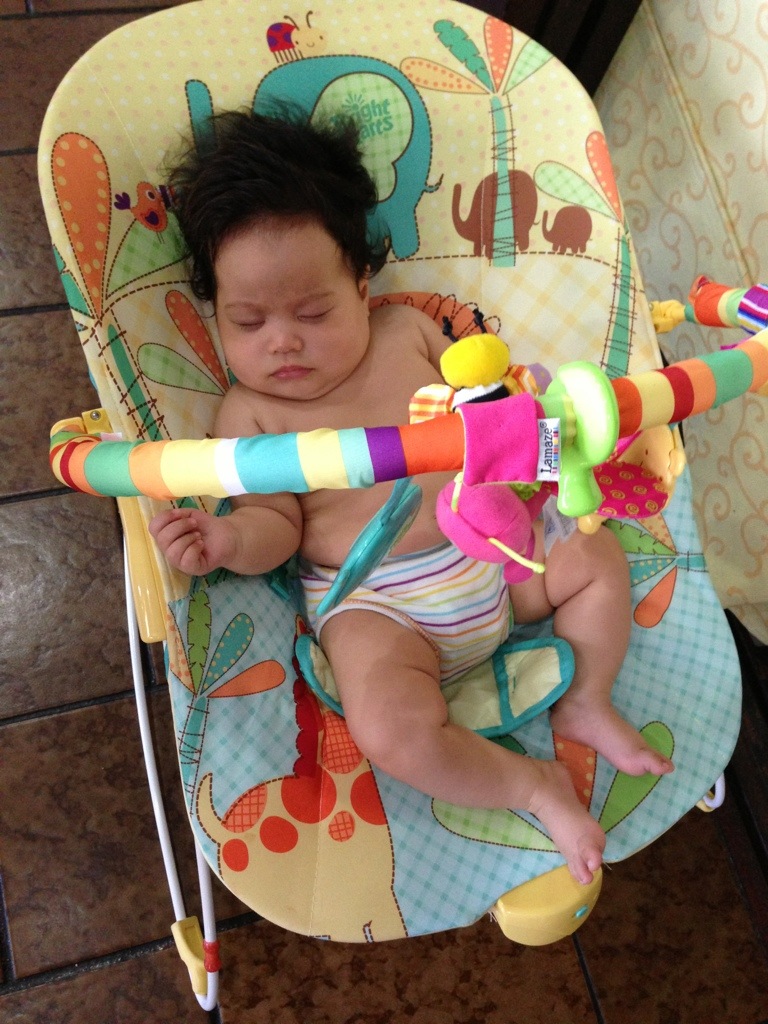 It wasn't the easiest morning but we were still smiling!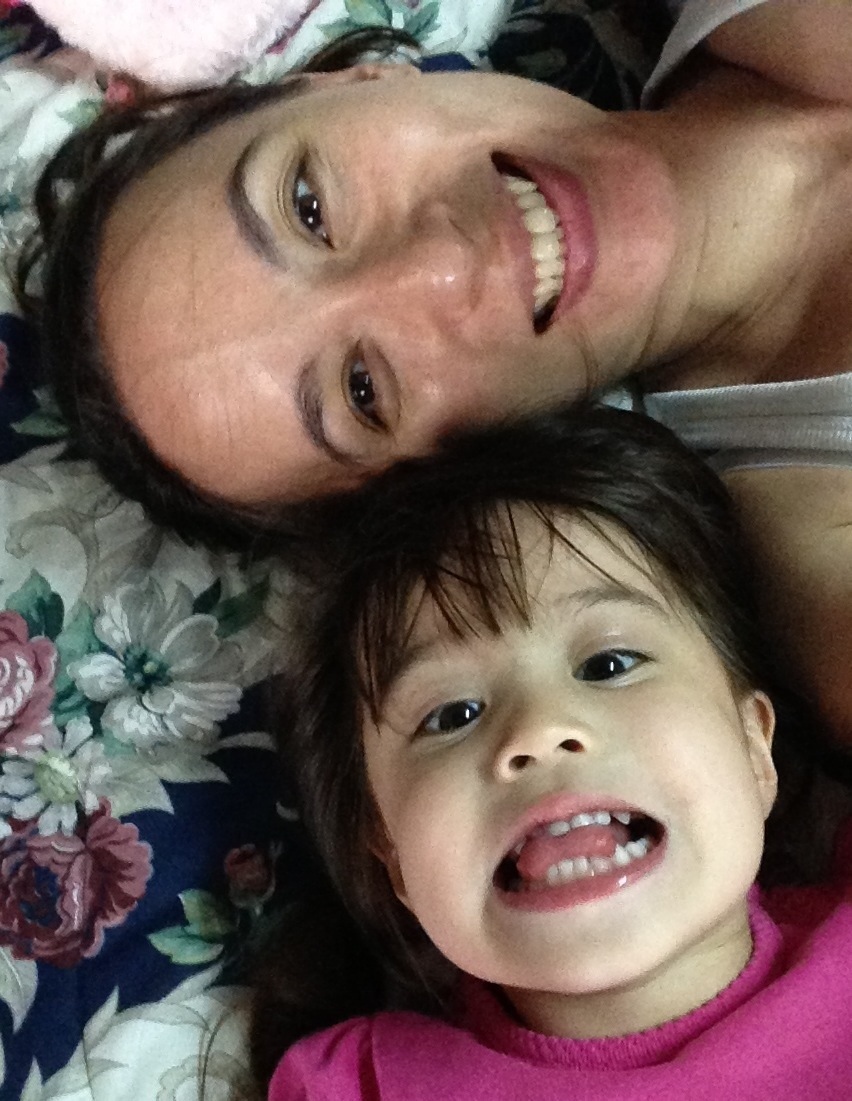 My househelp has been going to bible study for about two months now. It has turned out to be a wonderful decision. The group is pretty sizable and they even have a retreat and Christmas party coming up. They are going through a material called Won-by-One, which gives them a really good foundation in biblical truth.
I find that giving them this break during the week makes a big difference in their attitude toward work, too. They are more motivated, positive and appreciative.
God has brought these people into our lives for a reason. I don't think it's an accident that they are in our home. I am absolutely certain he wants our family to be a testimony to them, to minister to their spiritual needs, and to attract them to Christ. So apart from encouraging them to be present at their bible study and read their bibles, we are careful about the way we treat them. We don't yell at them and we are reasonable bosses. Imagine how ineffective a weekly bible study would be if they thought we were complete hypocrites about Christianity!
One time they asked me why I don't get angry. Apparently they pay close attention to the way I treat them, especially when they make a mistake and they know I don't go ballistic. They also observed that Edric and I don't scream at one another or our kids. It was an opportunity for me to tell them that it's because I (we) have a relationship with Jesus. I told them he is the one that makes a difference in us. It's all him.
Everyone matters to the Lord. He loves the women and men who work for our family. He values them and he wants them to have a personal relationship with him, too. Therefore, their spiritual condition is something we concern ourselves with.
Someday, we will have to stand accountable before God. We cannot force our household help to follow him. That is out of our control. But, did we do our best to lead them to Christ? By example? By the way we treated them? By making it possible for them to encounter him and grow in their relationship to him?
I do all things for the sake of the gospel, so that I may become a fellow partaker of it. (1 Corinthians 9:23 NASB)