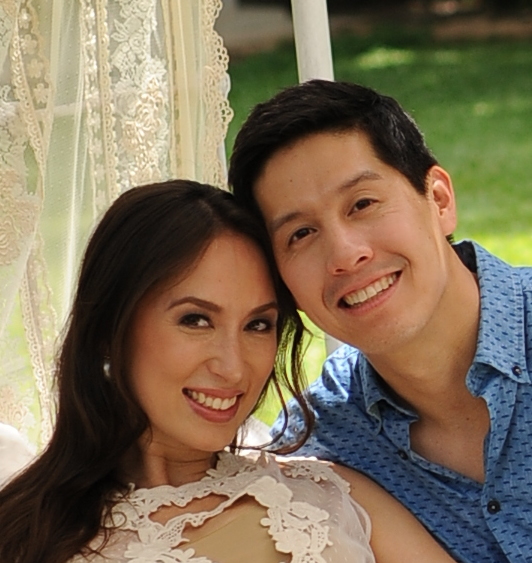 Edric is and always will be the love of my life. The other morning, I snuggled up to him in bed. He doesn't like to be awoken prematurely, but he knew it was me. So he pulled me to himself and hugged me. "I love you," he said and fell asleep again. I just lay there, content and calmed by the nearness of him.
In the book of Proverbs there is a verse that says a man should rejoice in the wife of his youth. But I think of it from the perspective of a woman and I rejoice in the husband of my youth. Marriage has been such an adventure with Edric, from it's tumultuous yet romantic beginnings, growing up together, sharing ministries and passions, and now…five kids later. Sometimes, we look around the table at our children's little faces and ask ourselves, "Do we really have five?!"
I have no regrets about marrying young because I married the right person. Single women have asked me if I could talk about this topic. So I'm going to venture back to my pre-marriage days. With the added wisdom of the present, I hope these insights will give perspective on what to look for in a man.
First, let me clarify when I use the phrase "what to look for." I don't ascribe to the idea that a woman should go around prowling for a man. It's not feminine. A man may be flattered by the attention of an attractive woman but she will not be able to hold his interest forever. No matter what society does to reverse the roles of man and woman, certain truths remain. A real man wants the challenge of pursuing a woman he is interested in. I like how author John Eldredge puts it, men want a "beauty to rescue."
So, when I say "what to look for," it's more about having a conscious list a woman can refer to, something to sift through the dross of suitors who do not fit the bill. But, a word of caution. This list doesn't have to be so exhaustive that there is no man on the planet that can meet all 100 requirements. May I suggest a few things that really matter, the "non-negotiables." Looking back, these are the things that made a positive difference in my own marriage.
Remember, this isn't the Bible. A woman has to develop her own convictions. But I would like to think that this short list can provide a thoughtful start.
1. A God-fearing man who has a personal, growing relationship with Christ. This is number one. If a man truly loves the Lord, he will want to please him. In marriage, this translates to a man who will commit to faithfulness, a man who will be willing to change for the better. He doesn't have to be a bible teacher or a preacher. But if he has, at his core, the desire to follow God with all of his heart, he will also take care of his wife's heart.
Edric wasn't teaching the bible when we got married. I could've compared him to my preacher/teacher father and thought, he should be like my dad. But I knew that Edric had something fundamentally important – he loved God. I knew that since the Holy Spirit was at work in his heart, he would become the man God wanted him to be and the husband I needed him to be.
Even though our marriage begun with a colossal clash in personalities, Edric became better and better over the years. He developed an even greater desire to put God at the centre of our marriage. He committed to fulfill his biblical role as leader, lover, and provider. God also gave him the patience to help me grow as a wife!
Furthermore, he had the fear of the Lord in him. So I wasn't afraid that he would go off and cheat on me or lie to me. Even though he struggled with the same temptations any man would, I learned to put my trust in God. I prayed for him to remain faithful to me. (I still do!) By God's grace, Edric has stayed faithful and given me no heartache in this aspect.
A lot of women crush on Edric, especially now that he is a public figure on TV. And some of them even tell me they wish they can marry someone like him. (Only in the Philippines!) Yes, he is good looking, especially to me, but what makes Edric special is Christ.
2. Hard-working and responsible. Not every man is a millionaire. But they don't need to have a fat bank account to be marriage-material. For as long as they understand the value of hard work and their role to provide for the needs of their future family, then God will bless their efforts. Of course a woman needs to adjust her own expectations. She has to be willing to simplify her lifestyle.
When Edric and I were starting out, we hardly had anything, monetarily speaking. But we had enough to get a place to live in and to cover our expenses. (We weren't recklessly romantic. Edric made sure he had what we needed to get started.)
We had a very simple lifestyle. It was an adjustment for me at first because I was used to having my own car, traveling, and not having to worry about budgets. Although I didn't expect to have the same standard of living when I got married, I missed some conveniences and comforts of my single life. But I never felt like I traded that life for a substandard version. I was willing to go through anything with Edric because I loved him and trusted his leadership. I couldn't imagine a better life without him. There was never a time when I doubted that he would take care of me. First, I knew that he loved God. And, as witness to holiness in his private life I knew there was nothing in his life to exempt him from being blessed. Second, he tried his best to be a good provider so I knew God would make sure we never went hungry.
The added bonus of not having much to begin with made Edric and I careful about our spending decisions. We couldn't be lavish. We had to be thrifty. Edric was genetically wired to be frugal but I needed training in this area. So God used this season to mature both of us. He taught us what it meant to be a steward of his resources and to trust him for our daily bread.
3. A good set of friends. The company a man keeps is pretty defining. If a guy hangs out with fools and drunks, well, that has got to make an impact on his own value system. Proverbs 13:20 says, He who walks with wise men will be wise, but the companion of fools will suffer harm.
I knew Edric's friends. They were nice guys. They didn't party or mess around with girls. Edric's friends mattered to me because we would be hanging out with the same set of friends in marriage. Furthermore, I knew that these men played a big role in Edric's life and they were an influence to him.
Up till this day, we spend time with his "barkada" and we share many common principles about marriage and raising children. And on days when Edric is hanging out with the boys, I don't have to worry that they are going to go off and do something stupid. I have peace.
4. Parent-approved. I praise God I married into a wonderful family. Edric's family accepted me as their daughter and sister with open arms. If Edric's parents had disapproved of me, I wouldn't have married him. I wouldn't have dated him either! And if my parents had not given Edric their blessing to marry me, we wouldn't have gotten married.
Having been privy to many of the marriage counseling cases my parents dealt with over the years, I knew that parental blessing was a key factor in the success of any marriage. Many of the couples who had marital problems began without the blessing of their parents. There are consequences for dismissing the biblical principle of obeying and honoring parents. But, on the positive side, the Bible says "it will go well" with those who listens to their parents.
"Honor your father and your mother, that your days may be prolonged in the land which the Lord your God gives you." (Exodus 20:12)
Both my sisters, Candy and Carolyn, are married to amazing guys. In a sense, they were "hand-picked" by my father. But I will talk about Carolyn's husband first.
Carolyn did not really have marriage on her radar. She was busy with med school and music ministry. It was my dad who asked her to consider Joel. And it was my brother, Paul, who encouraged Joel to pursue her. Carolyn opened her heart to the idea and not too long after they were dating, God led them to marriage with the full blessing of both sets of parents. Today, they are happily married, expecting their first child, and Joel is really the perfect match for Carolyn. He brings out the best in her and vice-versa. Together they serve the Lord faithfully and have a loving, Christ-centered marriage.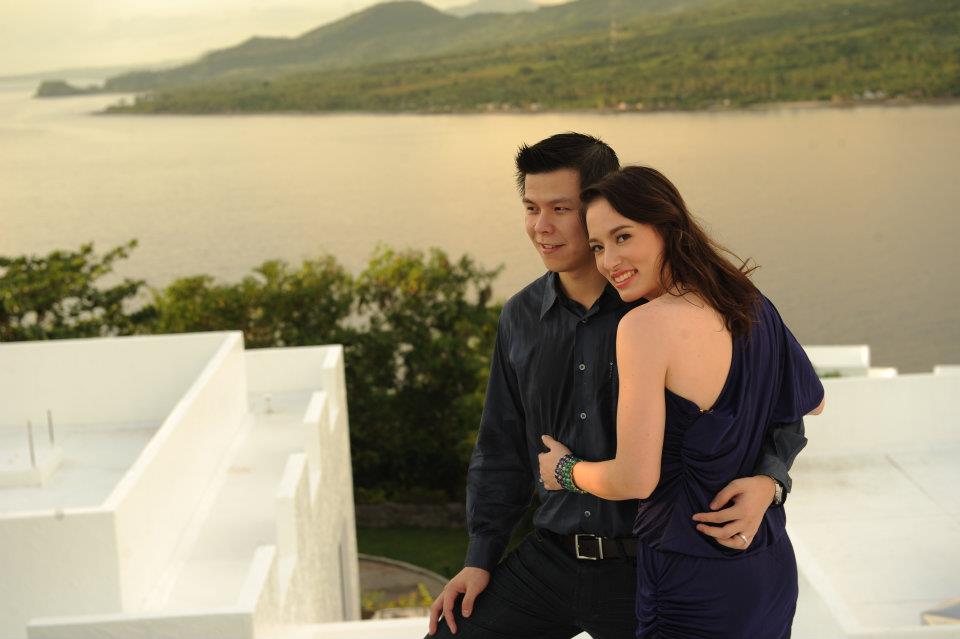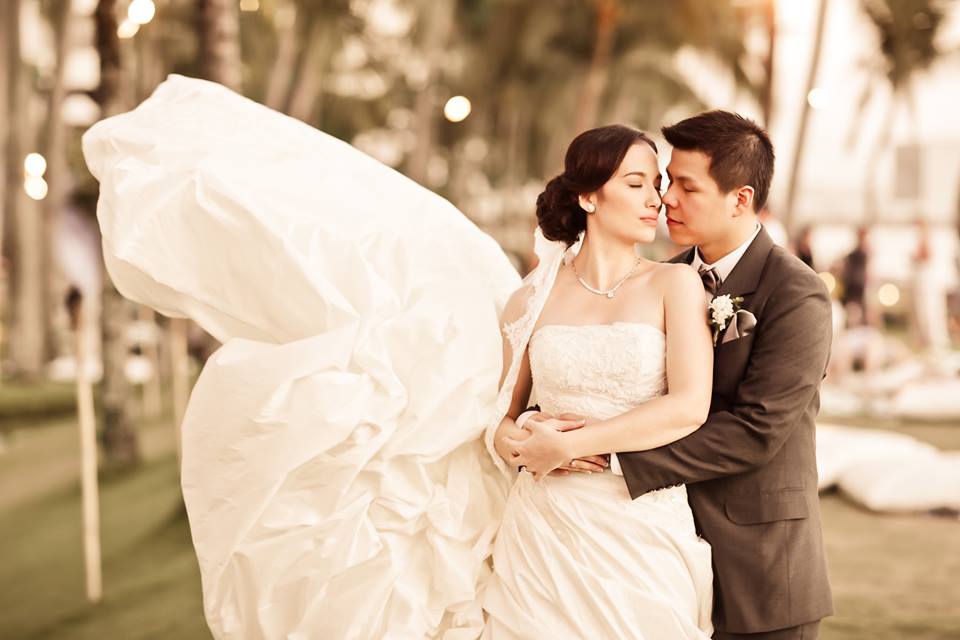 5. A man who has a compass. It's scary to entrust your life into the hands of a man who has absolutely no idea what he wants to do with his own! We should get a clue from the animal kingdom. The female goes with the mate she feels most secure with, the one who proves that he can take care of her and their offspring.
One of the things I really admired about Edric when we were dating was he knew what he wanted. He sat me down when and talked about his 5-year, 10-year plan. Did he have everything figured out? Nope. But there was a plan and I knew where I fit into the plan. I anticipated that there would be bumps along the way but I wasn't afraid. His compass was pointing in the right direction. I was confident that he would be able to lead me and lead our children.
Just look at him handle a map… 🙂 Doesn't he look like knows what he is doing? (Such an unnecessary photo at this point but I just wanted to put a picture of him in this post.)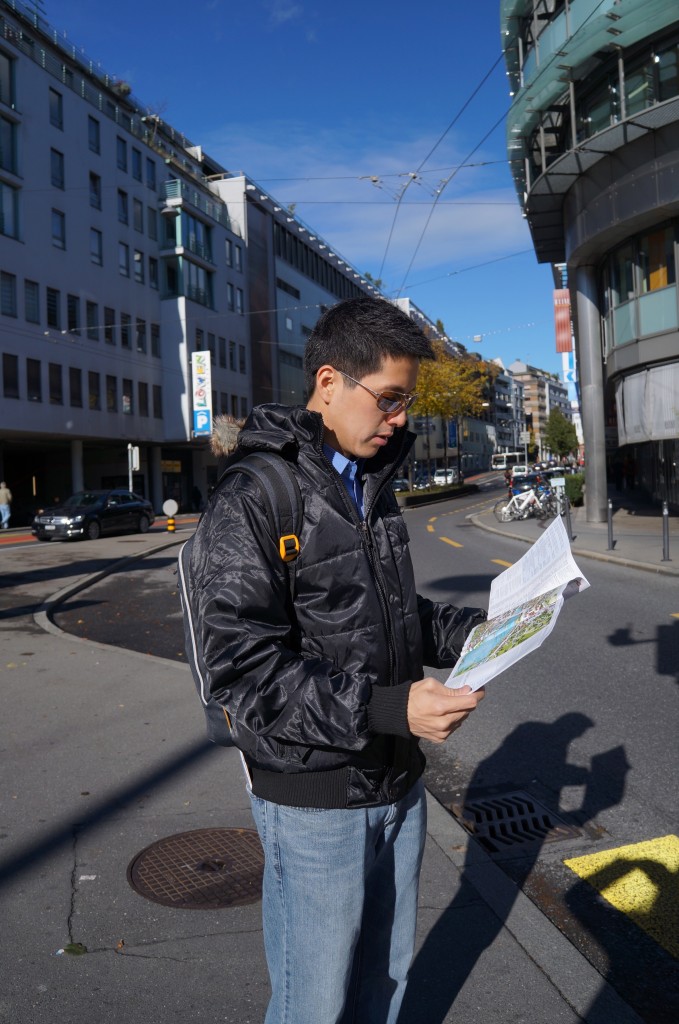 Over the years, Edric's 10-year plan got revised a couple of times but always for the better, because God was changing it for his purposes. We've gone through some tough times in our marriage and every now and then, these obstacles and challenges present themselves again. However, my trust and confidence are in the Lord who is the center of our relationship. I know Edric walks with him, and I'm trying my best to do the same. Therefore, the present and future glimmer with hope.
If I had married a man whose life-goals were secular, worldly, and whose choices did not honor God, I would feel very insecure about the present and future. (I am saying this to singles people who have not yet committed themselves to a life partner. However, if you are married to the kind of man I have just described, don't lose heart…with God, nothing is impossible. Pray, pray, pray, and exemplify Christ-likeness in your own home as a testimony to your husband.)
For my single friends, don't be suckered and waste time giving your heart to a man who has the potential to shatter it. Pay attention to the signs… If you know that a guy has a history of promiscuity and is also sleeping with you, whose idea of fun is getting drunk with his buddies, who has a bad temper, who has no spiritual appetite for God or his word, whose life goals are worldly and devoid of the desire to please God, who tends to make choices that are self-serving…hmmm…wisely consider this reality: Married men don't miraculously change their ways. They need a heart transplant, in the spiritual sense!
Women don't have the expertise to rescue a person like that. It takes the Lord. So we are better off waiting for that moment to happen way before any sort of commitment is made or moving on entirely.
Good looks, athleticism, charm, wealth, popularity — traits that women tend to find attractive — can camouflage the real man. So pray for discernment. Be realistic about 10 to 20 years from now and ask yourself, is this the kind of man I want to give my heart to and raise children with? Are our values aligned?
Let's not trade the more valuable qualities for the lesser, temporal ones that may even become our very source of pain. Imagine how sad it would be to marry a handsome and rich man who peacocks himself to other women!
Furthermore, we need to be "femininely" investigative. Use those powers of observation to see how a man responds to stress, relates with people (especially his family), spends or invests his money, uses his time, and follows through when assigned a task in ministry or his job. If he belongs to an accountability group, or a discipleship group, as we call it in our church, gather some information about him through discreet sources. If he owns his own company, find out what his business ethics are like and what others have to say about him. It's common to be so enthralled by a person and get smoke-screened by traits that we find so attractive. But we have to look deeper and pay attention to what surrounds a man – the people, the history, the influences, the circumstances. What impact does he have on others and how is he impacted by the world around him? What choices define him?
When my sister, Candy, was interested in a guy while she was at dental school in San Francisco, she wanted my parents to meet him. Candy thought he was a nice guy — good-looking, musically inclined, intelligent. She was raving about him and talking about how amazing he was. But she wanted to see what my parents thought. So they took her and her boyfriend out to dinner. During dinner, my parents asked Candy's boyfriend a lot of questions, particularly about his plans and what he wanted to do with his life. During this dinner the poor guy hardly ate, but it proved to be a very critical moment for Candy. She realized that he wasn't the kind of man she wanted to spend the rest of her life with. He had no compass.
Later on, my dad suggested that she consider Jeff (her husband today). Jeff wasn't an option at the time because he was in a relationship. But my father said, "He's not yet married!" In other words, there was still hope. Not too long after, Jeff got out of his relationship and started hanging out with Candy. Their friendship blossomed into a romantic one and well, long story short, they are married with two sons and another baby on the way. Both of them love God and have a great marriage. Oh, and the cutest sons!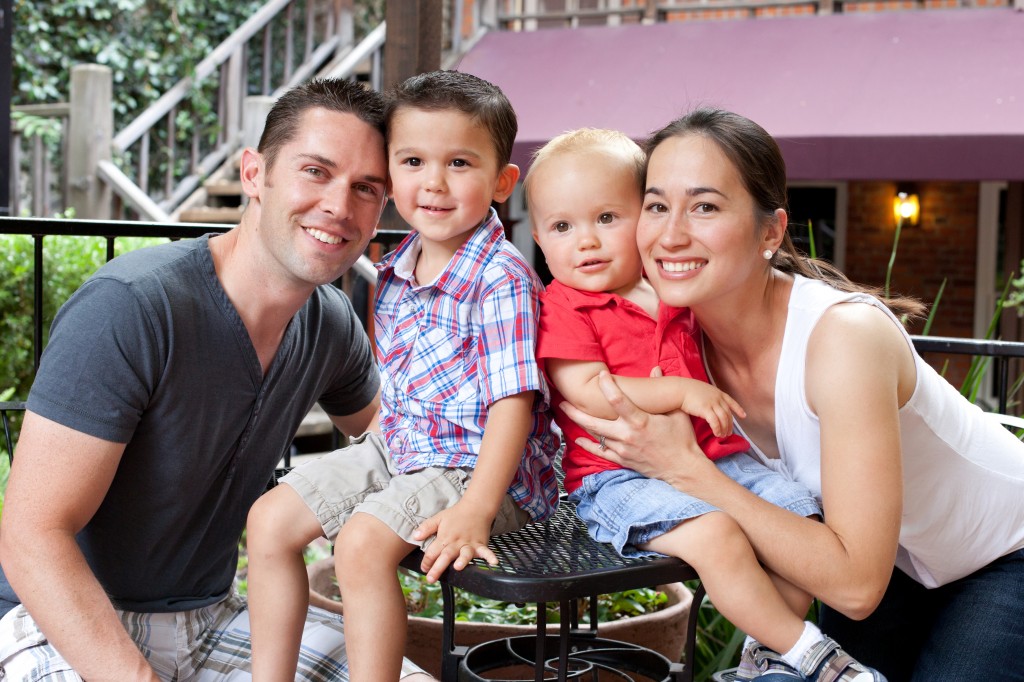 I've laid out the non-negotiables and it's up to single women to fill in their "negotiables." This can be anything from the color of a guy's hair, to his height and build, to the sport he plays, to hobbies, to sense of humour. The list can go on and on (hopefully not too long! Does it really matter what color a guy's hair is unless you are really big on genes and chromosomes?!)
Be encouraged…It may seem harder and harder to meet a man with outstanding qualities, but remember, there is no telling what a man can become and accomplish when his heart belongs to Christ, especially when he marries someone who strongly supports, faithfully prays, and positively affirms him. At the onset this man may not fit the image of one who has it all by worldly measures, but the potential for extraordinary lies in the inner man. And it is a wise woman who is able to discern this and a prized wife who is able to encourage it.
Next up: HOW TO ATTRACT THE RIGHT KIND OF GUY