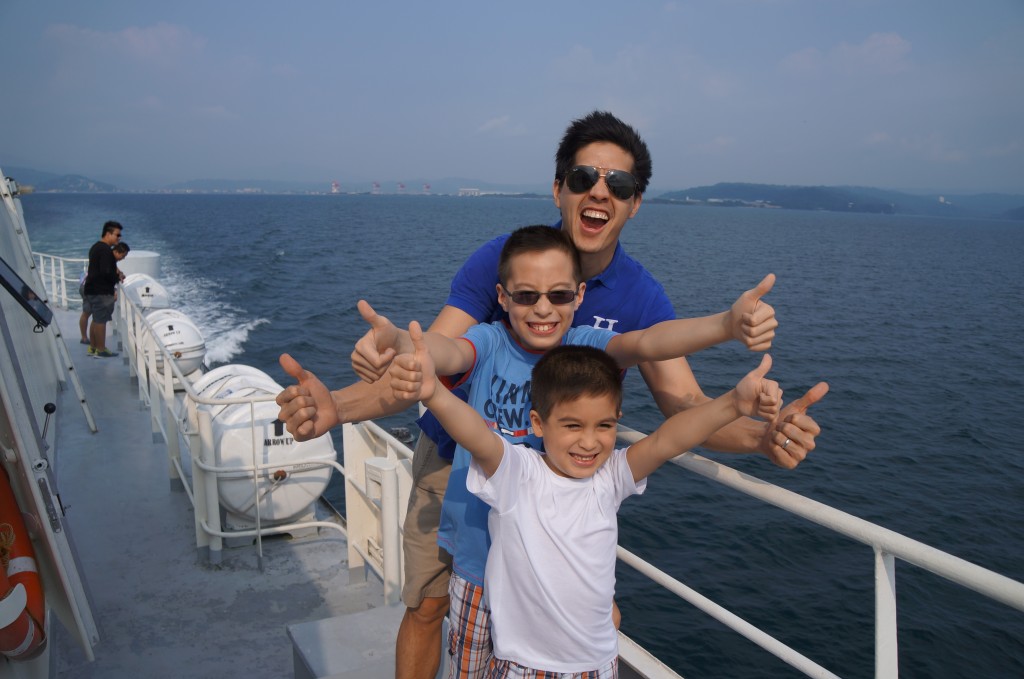 My 10 year old, Elijah, is now "working." Edric is paying him to speak with him whenever he gives financial seminars or talks. It's part of mentoring Elijah into manhood. For every seminar Elijah gives with his dad, he earns 1,000 pesos. It is not much but it's a good first job. He plans to put that money into his stocks.
Every time he is supposed to get paid, he also gives Edric a billing statement. It summarizes how much Edric owes him.
I just made a deal with him, too. He can make 200 pesos a week for tutoring Edan in Grade 2 Filipino. Since I want to reinforce his own grasp of the subject and need help teaching it, he sits beside Edan while Edan does his work on Genyo. (Genyo is an online program for English, Math, Science, Social Studies and Filipino. I got it for the kid's Filipino because I can't teach them well enough with a book. This program makes it interactive and fun.) Elijah was excited about the idea of being able to earn money for his services as a tutor.
Since he is receiving income now, I took him out to buy him a work outfit. He went with me to pick out his shirt, pants and belt. My kids are homeschooled so they don't have too many dressy clothes. They don't need them. But now that Elijah has to be on stage with his dad, a more presentable outfit was necessary.
The most challenging part was the shoes. Elijah's feet are huge. He wears a 5 to 6 men's as a 10 year old. So we could not find anything at the children's section. We took about two hours to find something and it was pricey.
He kept going through the aisles trying to find the best deal because he didn't want me to spend a lot. But I knew he was hoping to get a style that resembled Edric's. In fact, all the ones he would look at were like Edric's shoes. And then he would turn them over and not want me to buy them because they were expensive.
When we finally found a leather pair that fit him well and looked very handsome on him, he voluntarily said, "Mom, I will pay you back with my own money."
Aww. I felt like crying. Of course he didn't have to pay me back! I really wanted to buy him a pair of "work" shoes. I was even more happy to buy them because he is beginning to understand the value of money as he works to earn it. What are mothers for anyway? It was my privilege to get him ready for his first job.