Top 12 reasons why Christmas is my FAVORITE time of the year:
1. Food. It feels like I gain an extra five pounds every Christmas but the pounds are well worth the pleasure of the food I get to eat. This season I am a breastfeeding mom so at least I get to burn off some of it without having to exercise. Thank you Lord for breastfeeding!
Breakfast Christmas morning at my in-laws…Tapa, Ham, Bangus (my dream breakfast)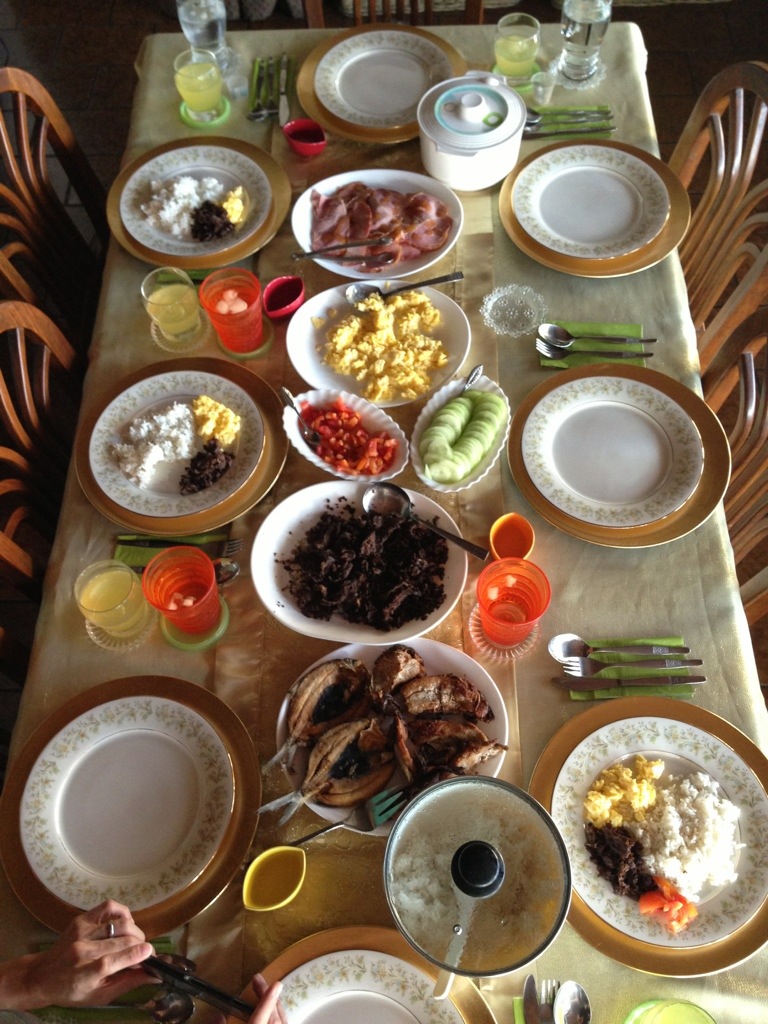 2. Going up to Baguio. A couple of days before Christmas we stay at Baguio Country Club with my parents and siblings. We invade the place with all our children!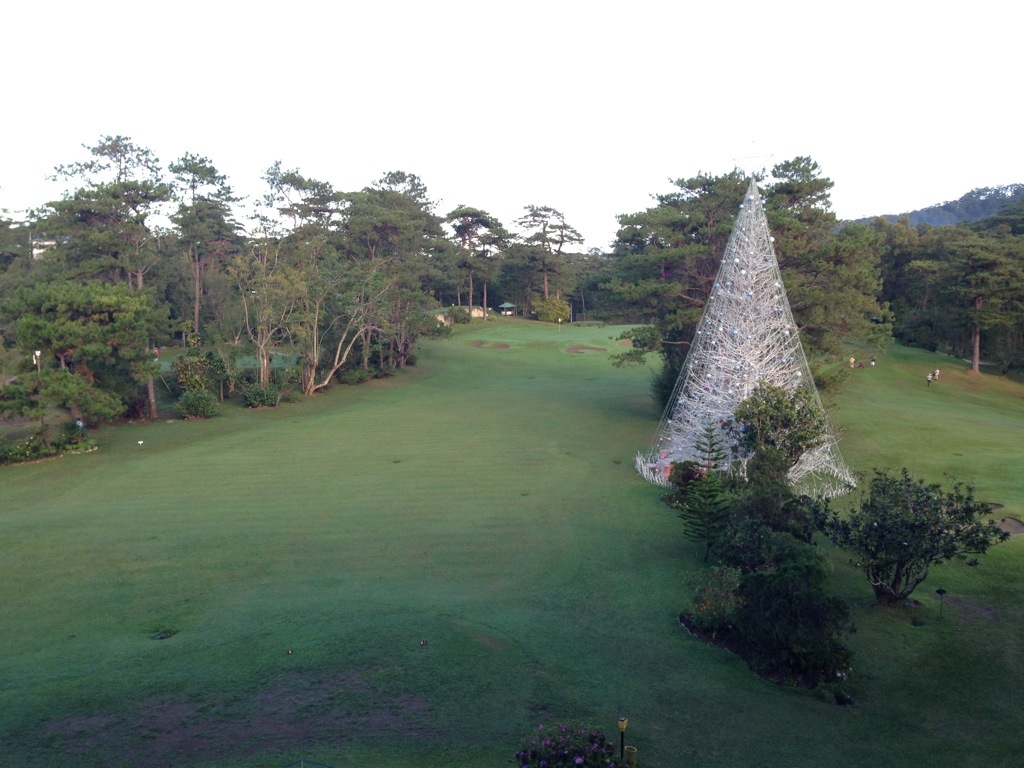 The kids always look forward to being with their cousins and the cooler weather. It wasn't too cold this year…unfortunately. But we still enjoyed a bunch of activities — strawberry picking, horseback riding, zip-lining, roller blading, and buffet-eating at the club.
Tree Top Adventure in John Hay…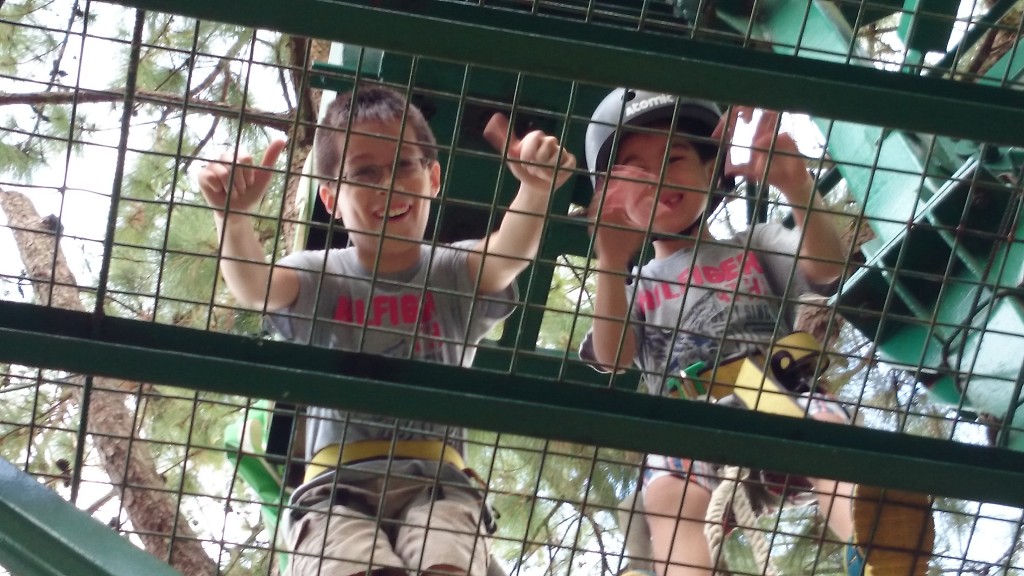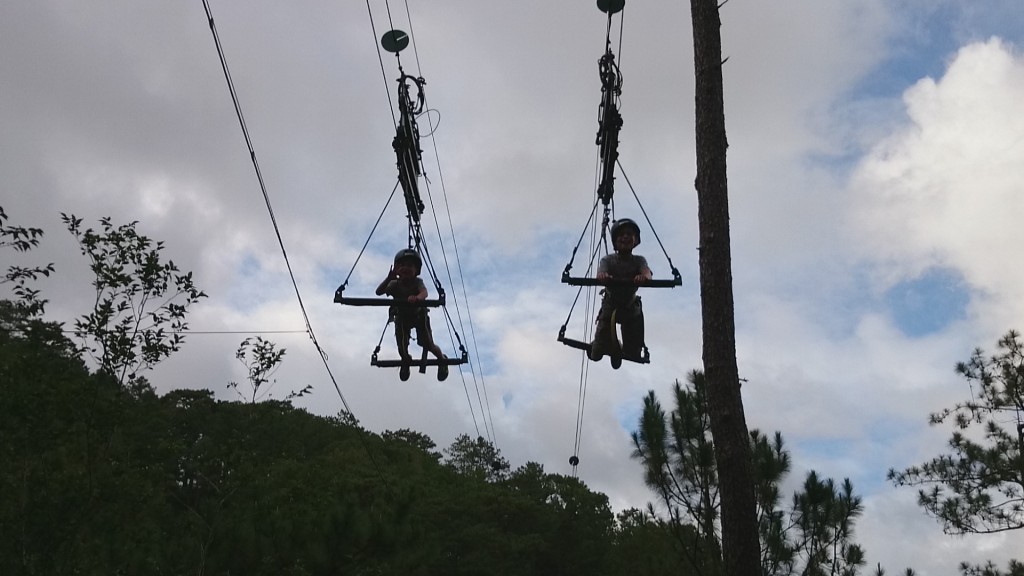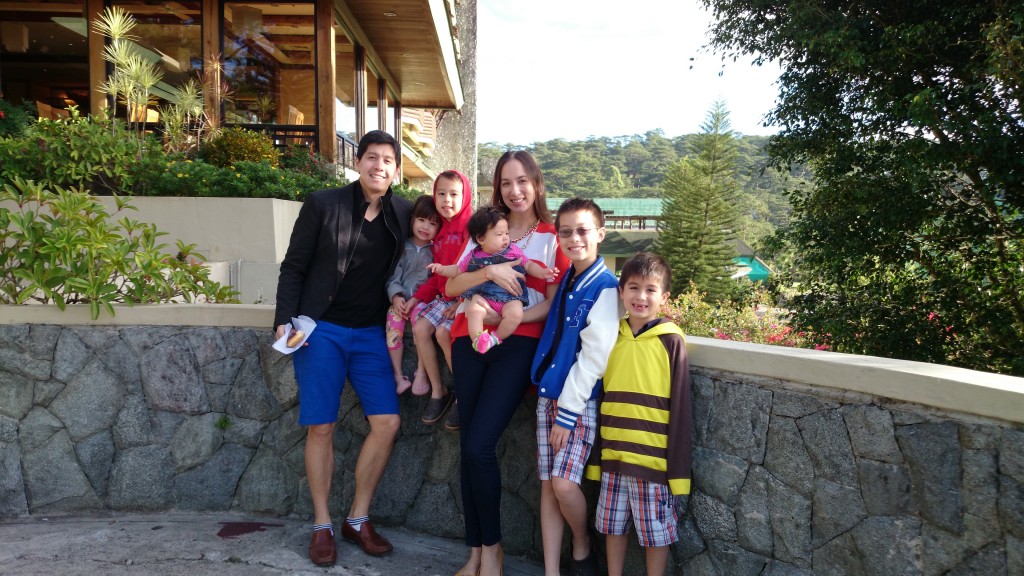 Zip-lining for the little ones…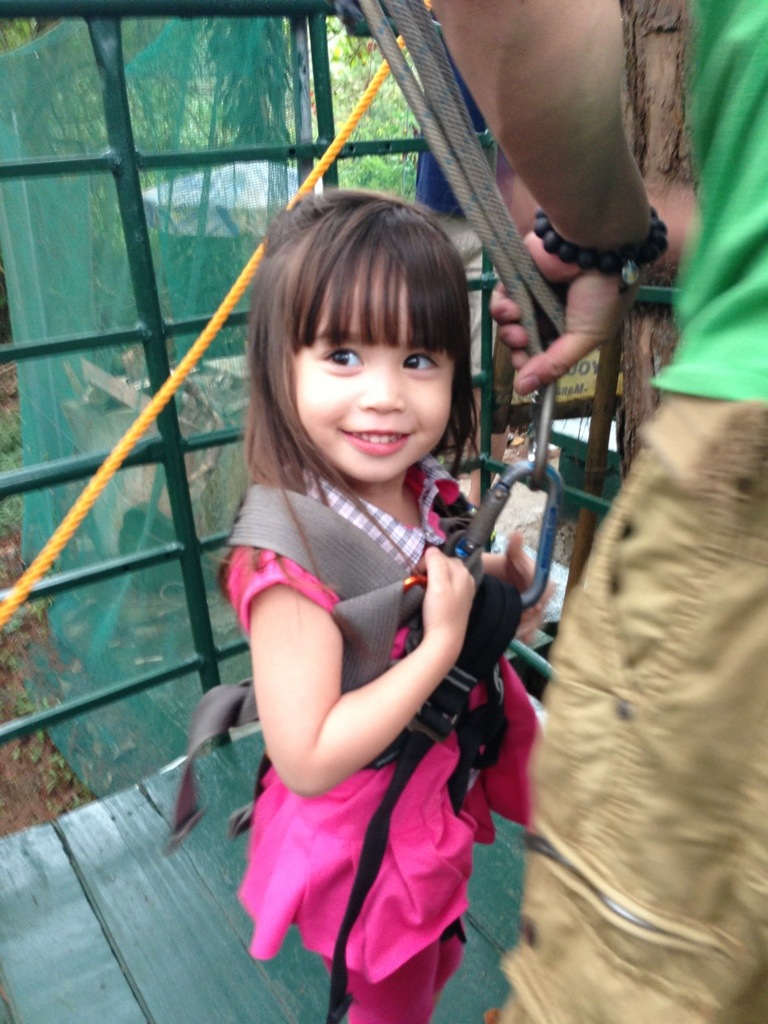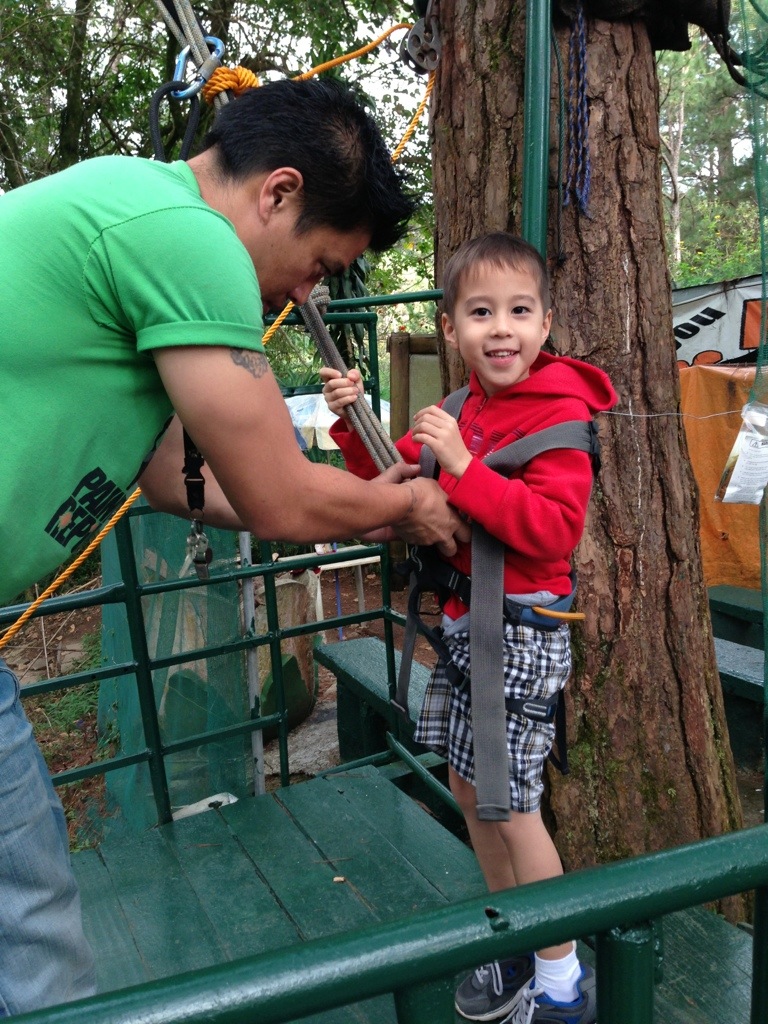 Strawberry picking in Trinidad Valley…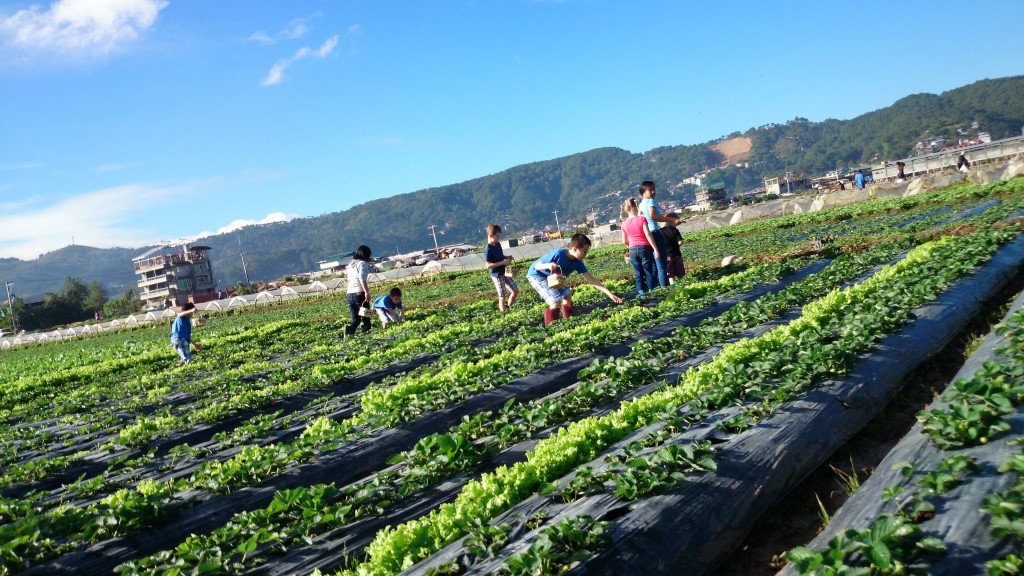 3. Celebrating my birthday. My birthday is so close to Christmas, but Edric always manages to make it a special day for me.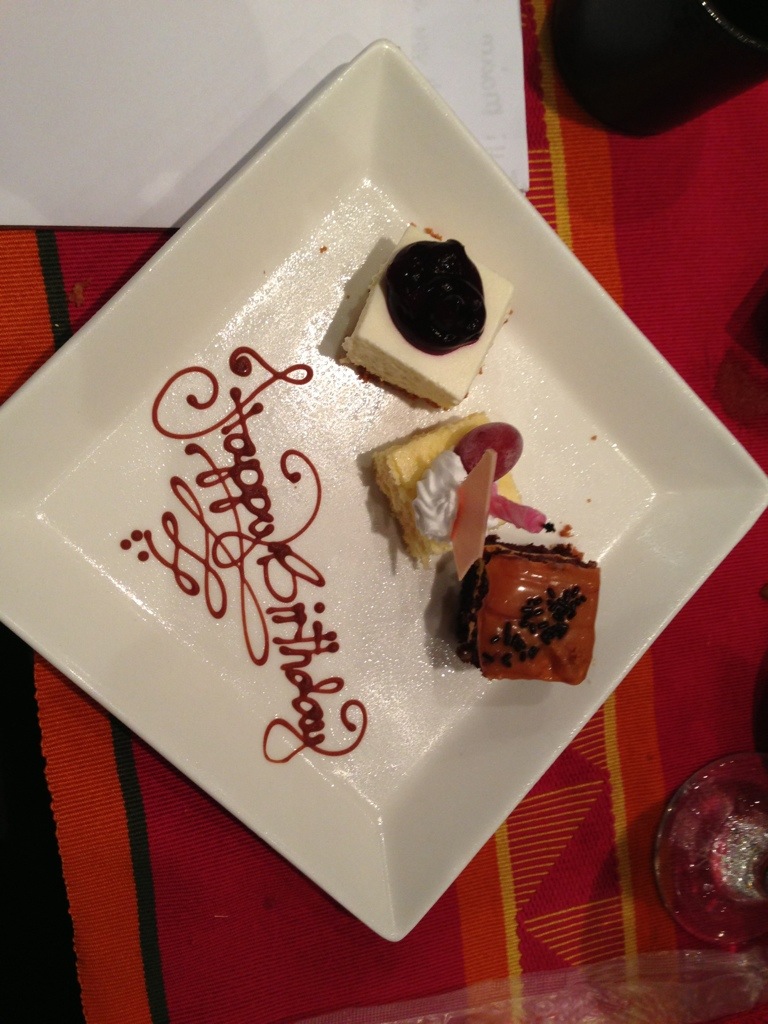 This year, he got each of the children to bring me flowers and he asked all of them to write me notes, including our househelp. Those were especially meaningful to read. He also secretly deposited shopping money into my account. Yay!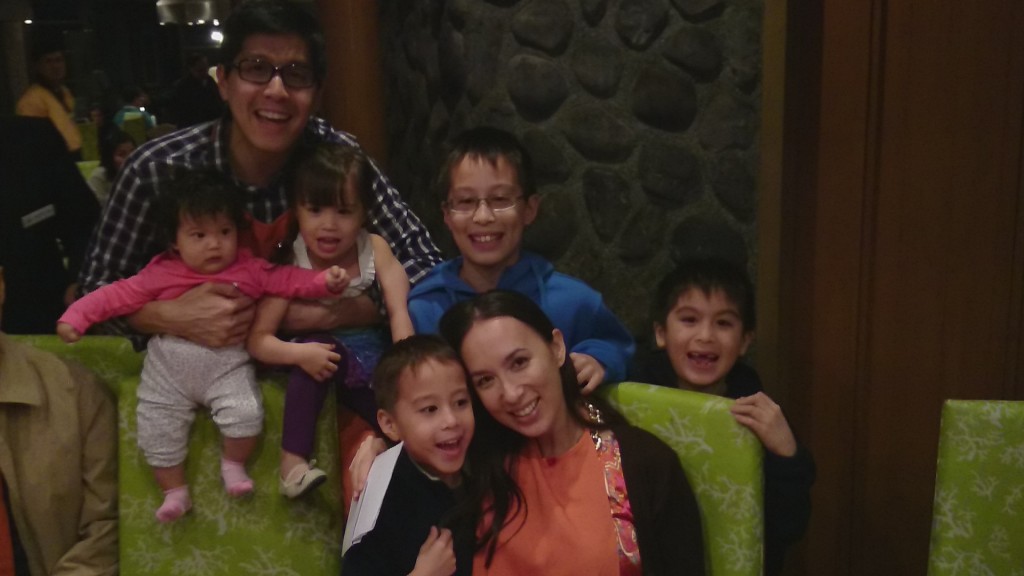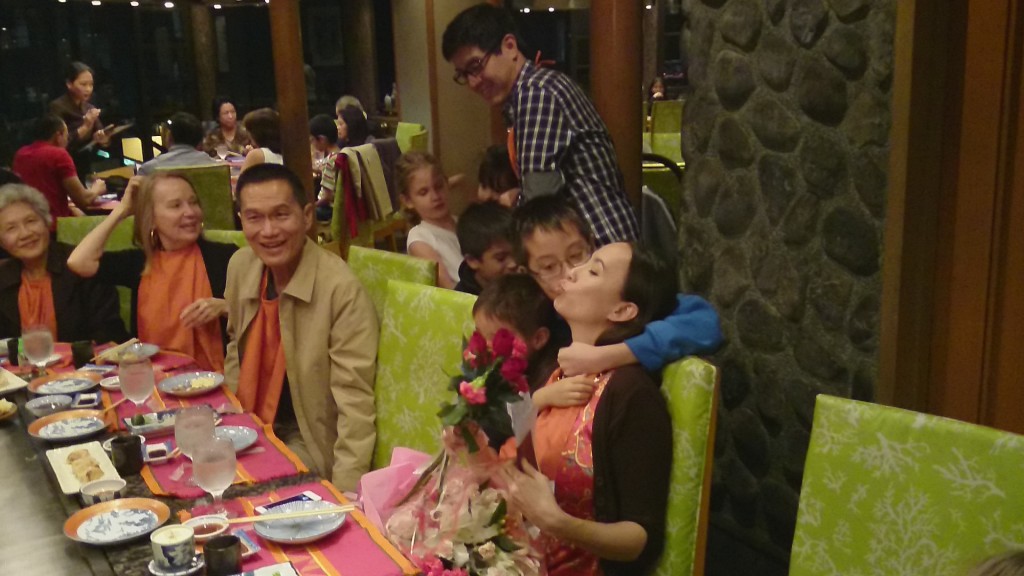 4. Shopping for gifts. I really enjoy buying gifts for friends and loved ones. With the help of Amazon, Bath & Body, Christian Book and my sister's mad packing skills, I received a balikbayan box full of presents to wrap early December.
5. Wrapping gifts. Because I like paper so much, I have so much fun using wrapping paper, paper bags, ribbons and gift tags to package each present. It's therapeutic. I found a great deal for Christmas gift bags at Uniwide. P150 a kilo! Also, S and R had a buy one take one for their paper. I like the width of the bigger paper you can buy there. Easier to wrap big presents.
6. Letting the kids shop for one another. We have this tradition of giving the kids shopping money to buy toys for one another and their cousins. It makes them think of others before themselves and they learn how to work with a budget. The little ones have to resist the urge to pick out things for themselves. Of course I go bananas trying to manage them in the toy store. We went to the Toy Kingdom in Podium because it was smaller, less crowded, and more "contained." I wasn't worried about the kids walking around by themselves.
7. Throwing a party for our househelp. My siblings and I plan a party for all of our househelp. We organize games and buy them prizes and let them have a big feast. It is our yearly appreciation party, to let them know how much we care about them. These men and women are partners in our ministry and parenting. We value their loyalty and service very much.
Edric's mom and dad also invite people to come to their home — people who have worked for them in the past or people who are related to those who work for them at present. There were about 40 people who came to receive gifts and money on the 25th. The kids learned to be a blessing. They were assigned to give money to each person that passed in front of them. Afterwards one of my kids said, "I am so glad we did this!"
8. Get-togethers. I am blessed to have married into a wonderful family. Edric's parents (mommy and papa to me) and his siblings are amazing. I couldn't have asked for better in laws. They are a joy to be with and it's very easy to love them. They are big on traditions like Christmas morning spent together, lunches with the Mendozas and dinners with the Espiritus. My parents and siblings are less particular about the 25th, so we see each other on the 26th.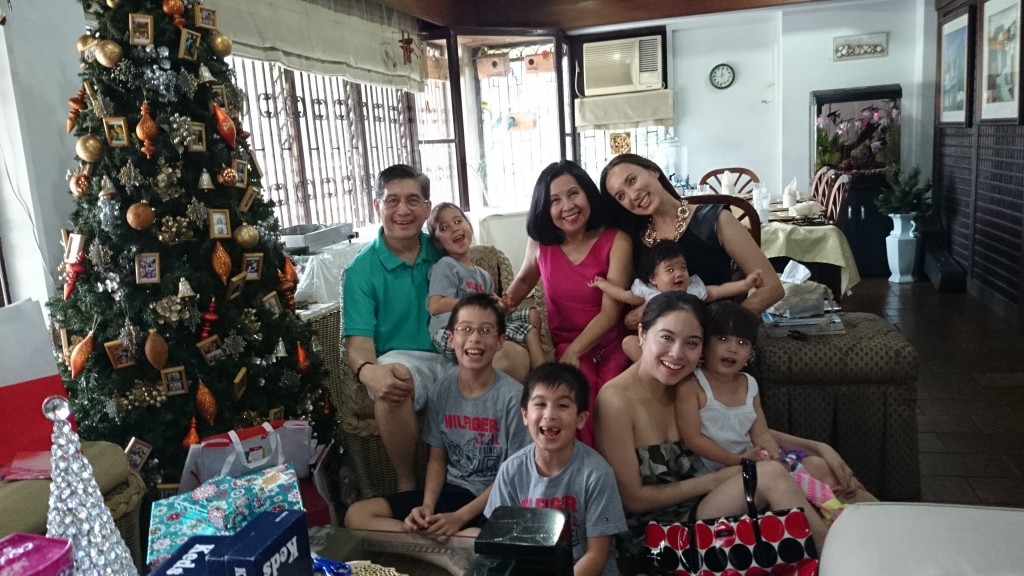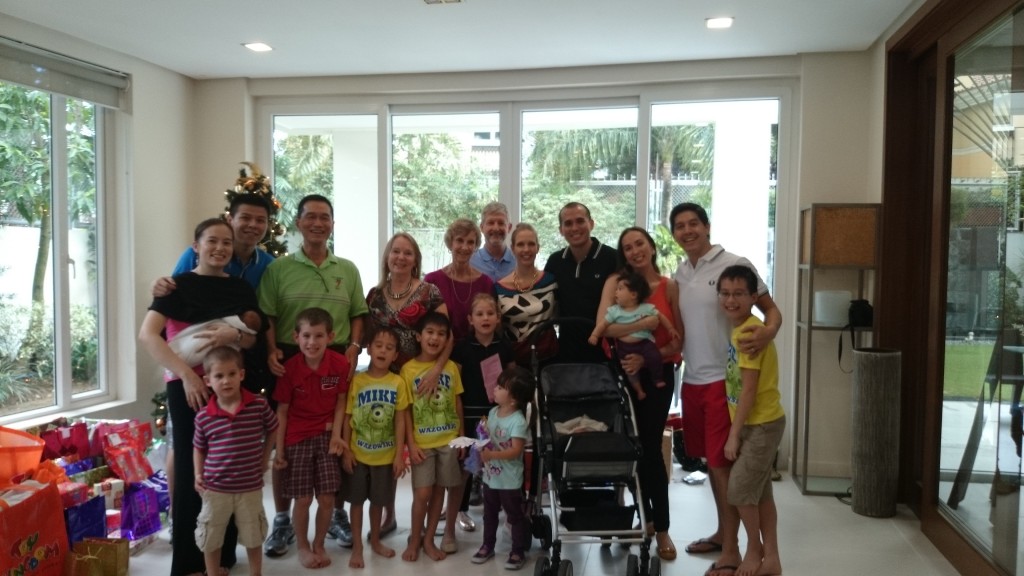 9. Celebrating with our Bible Study Group. We have an even bigger family that is made up of dear friends. We have shared in one another's victories, defeats, struggles, afflictions, and joys. When we get together during the Christmas season it is a reminder that we are all recipients of God's grace. These are the people who have journeyed alongside us in our Christian walk.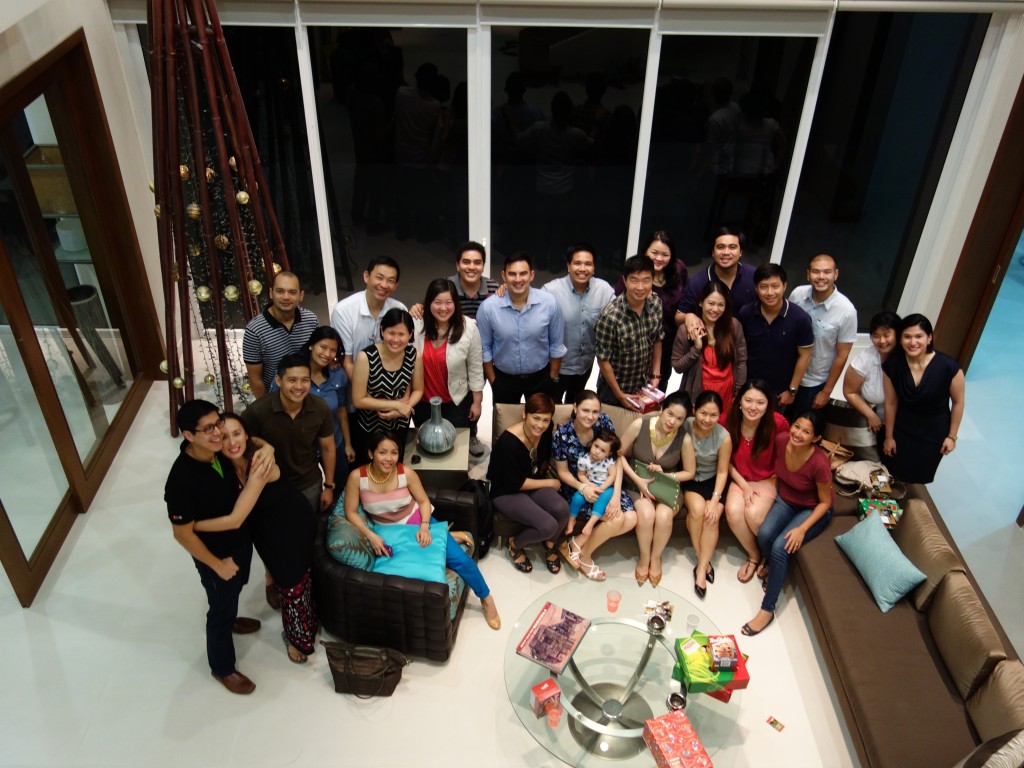 10. Edric is on vacation-mode. This means he is totally chill and relaxed. He has lots of time to give to the kids and I and he is not stressed by deadlines or commitments. I lost his wallet the day we were supposed to leave for Baguio. I told him I didn't have it but I accidentally put it into my bag! We looked for it for an hour. He didn't get upset at all. Finally I saw it and sheepishly told him that it was with me the whole time. He just smiled. Whew.
11. Our Children's Excitement. The countdown to Christmas begins early for our children. I see the twinkling in their eyes when they know it's just a few days away and I share in their anticipation.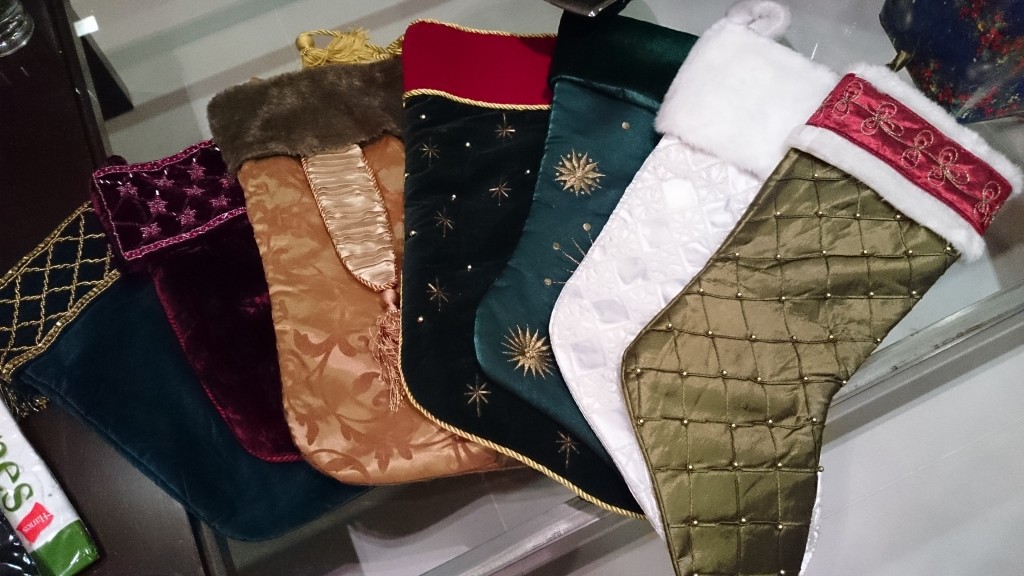 It is such a thrill to watch them pull everything out of their stockings and then move on to their gifts and tear at the wrapping paper (even if I laboured over each gift's presentation). They say things like, "Yay! This is awesome! This is my favourite! Thank you mom and dad!" Of course we remind them that they are to share all their toys and we have a policy…only one present is played with at a time so they learn restraint and self-control. Otherwise, they will not appreciate what they have received. This is how we curb their materialism and gift-gluttony. Edric also encourages them to go through their old toys to give some away. (We can't do this yet because most of their toys are stored in a warehouse until we move to our new place).
12. God's goodness to our family. I am so grateful to the Lord for his blessings. Everything that we have and everything that we are able to enjoy is from him. We were disappointed that we couldn't be in our new house for Christmas. Our nomadic situation (spending a good number of weeks in my parents' and then in Edric's parent's place) has been humbling. Even though both sides (Edric's and mine) have enjoyed housing our army of a family, we want to be the grown ups we are and finally settle into our own home.
Soon after we gave birth we boxed up our condo in anticipation of being able to be in our place by December. But certain uncontrollable factors have extended the end date of the finishing stage. So we have been reminded to be grateful as a family. Our true source of happiness is beyond the material things. It is the presence of Jesus Christ as Lord and Savior of our lives. He is the center of our family, the center of our Christmas. He is home to us.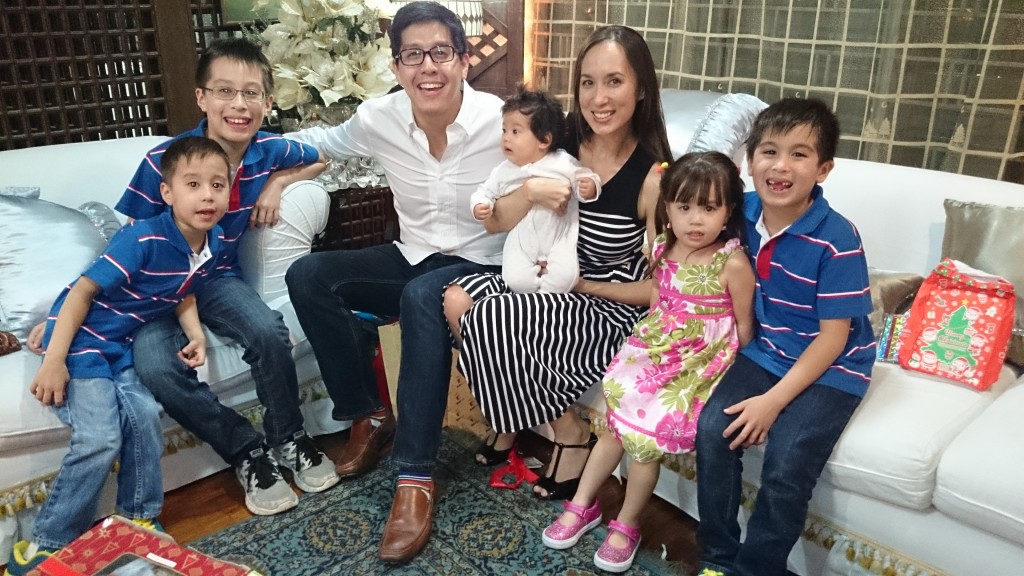 Merry Christmas and A Happy New Year to You All! Thank you for being a part of my life as a reader. You inspire me to keep on writing. I praise God for all of you!