Titus' mechanical ability is escalating in power, kind of like Elsa's freezing ability grew stronger in the movie, Frozen. Almost everyday he will dismantle something. Today it was the hand of a mannequin at a souvenir shop in Puerto Princesa. He looked up at Edric from under a table holding half the arm of a mannequin.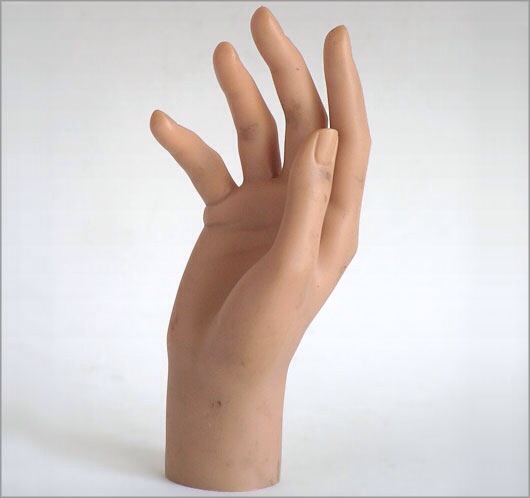 When he does things like this and I ask him why, his usual response is, "I want to see how it works," or "I want to see what is inside."
As a mom I don't want to punish his desire to learn or quell his curiosity. So my challenge is to keep him productively busy. Here are some ideas that have worked:
— Sand. (Explore Sandbox sent me a kit with sand in it. It's a very soft sand that doesn't get stuck under my children's nails.) Titus has asked to play with this almost daily since he got it.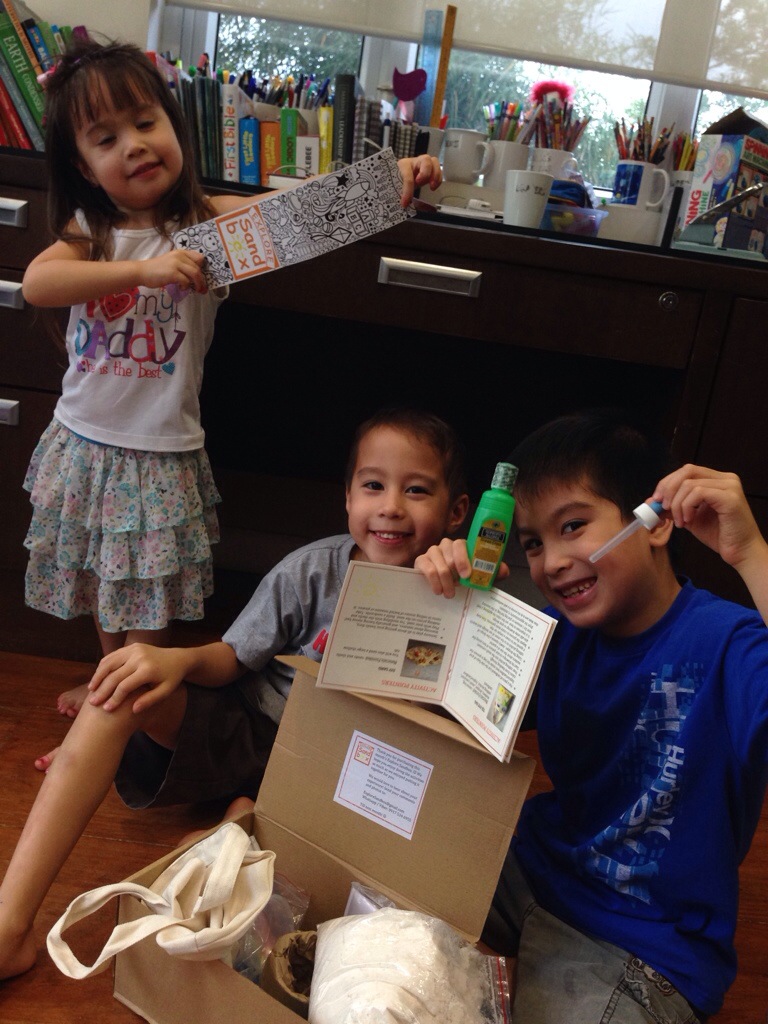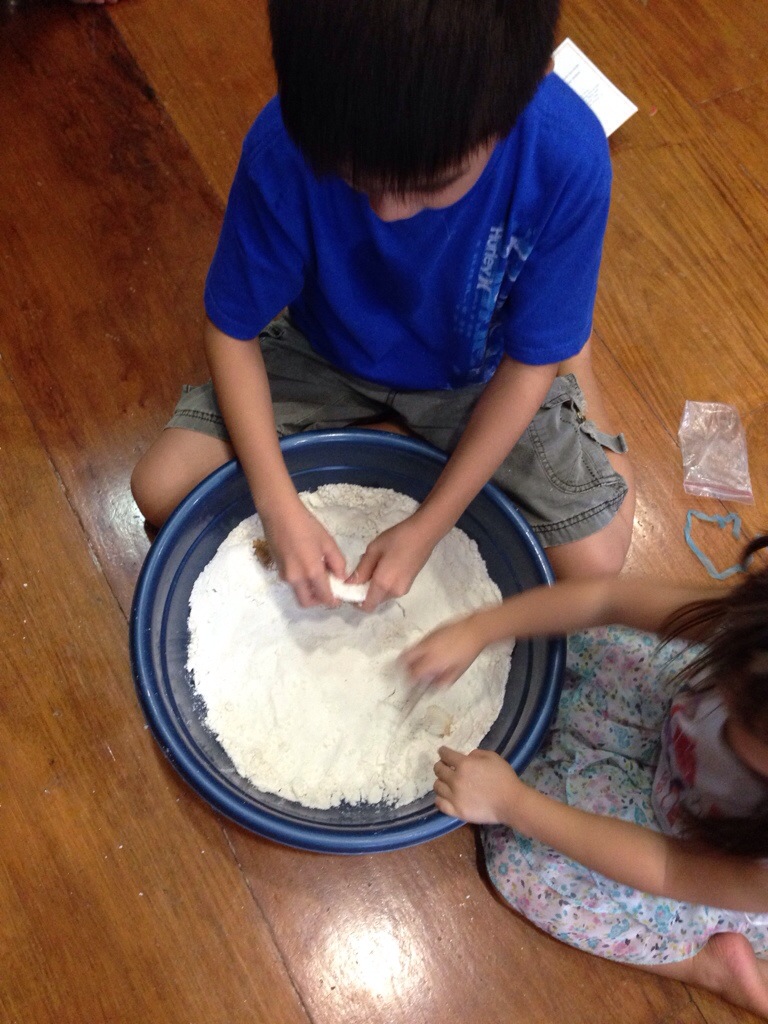 — Clay or play dough. I prefer play dough because it feels nicer and smells better, but whenever the kids leave it out it hardens. Plus it's more expensive. Clay, on the other hand, is so reasonable and it will stay mailable for a long while even if it is uncovered.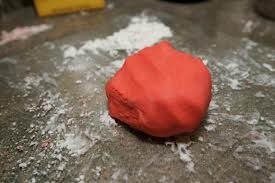 (photo from madefromscratch.com)
— Mining Kits or Digging for Treasure Kits (available at Toy Kingdom or Toys R Us)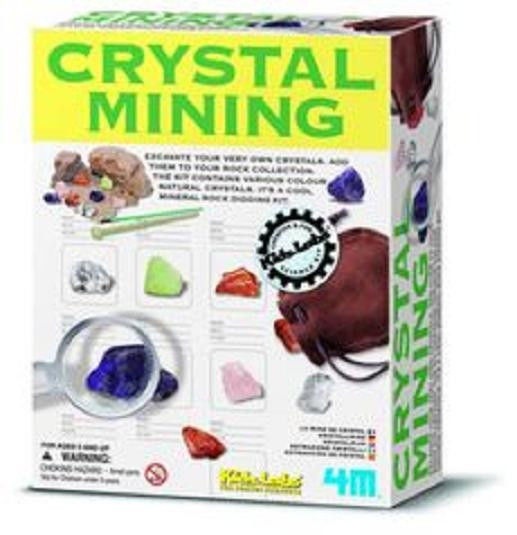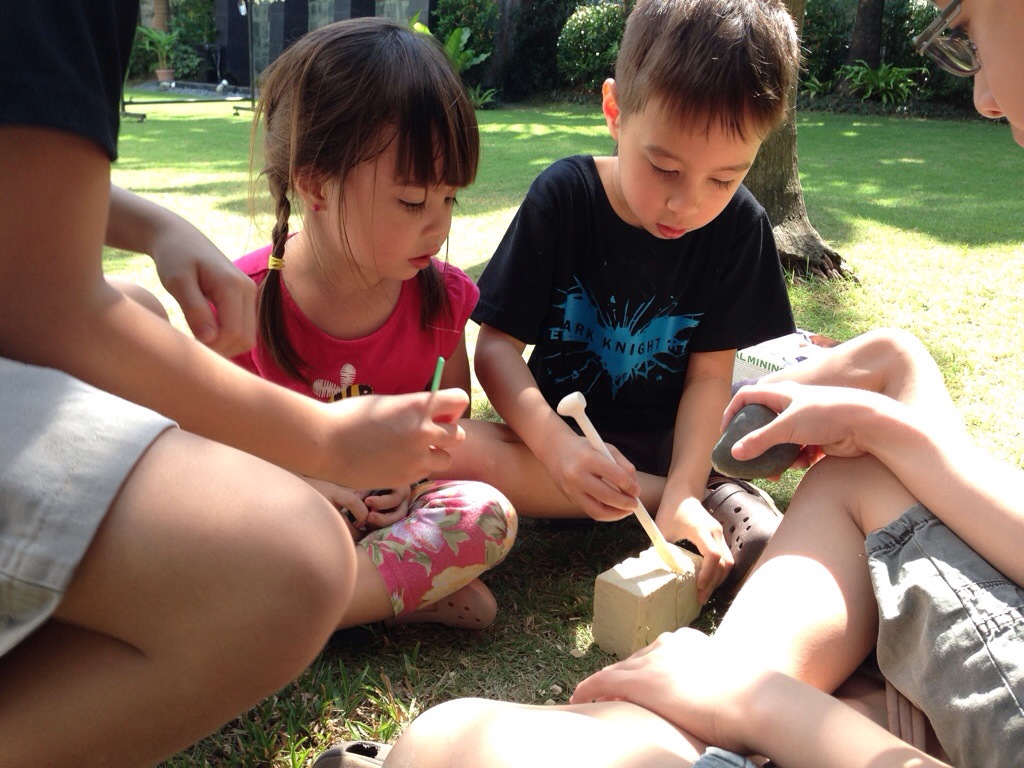 — Paper folding. Elijah, my eldest, was the first to get into origami. But his brothers are interested in it too. They learn from Elijah and invent their own folds as well. One of their favorite things to fold is paper airplanes. Titus can spend a long time making planes and throwing them off the balcony.
— A bicycle. Edric needs to replace Titus' old one which we sold at a recent garage sale. When we move to our new house he will get one. In the meantime, he has been pretty content peddling around on his cousins' bike.
— A pet. When my mom had a kitten, Titus would play with it as often as he could. As a child, I had all kinds of pets, too. Most of the day I was outdoors with my monkey and dogs. I learned how to be a responsible pet owner. When Titus is a little older he will be ready to have a pet, too.
— Scratch art. I used to order these from the US. But they have something similar that is available at National Bookstore. Kids take a scratch pen and use the friction to reveal colors under the black paper.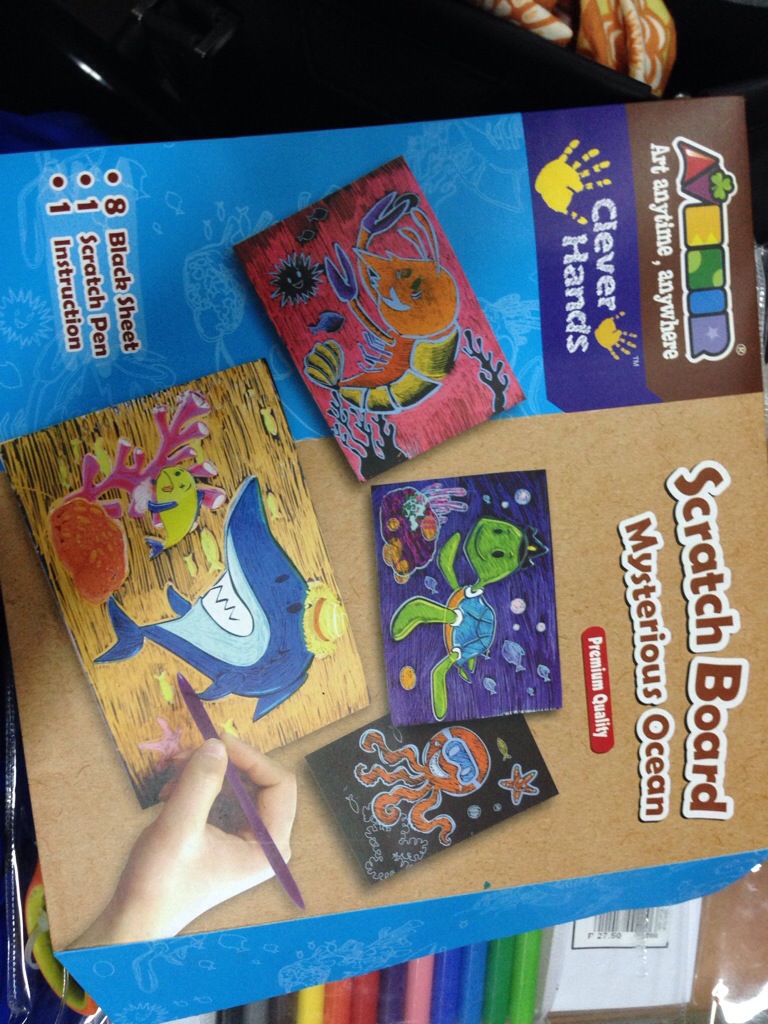 — Art supplies like paint, glue, scissors, hole punchers, staplers, tape. Titus spends hours drawing and making works of art. I often have to replace the art supplies in our home but I don't mind. If my kids are inspired to create it's worth it! I am so glad Art Attack sells products at National Bookstore, too!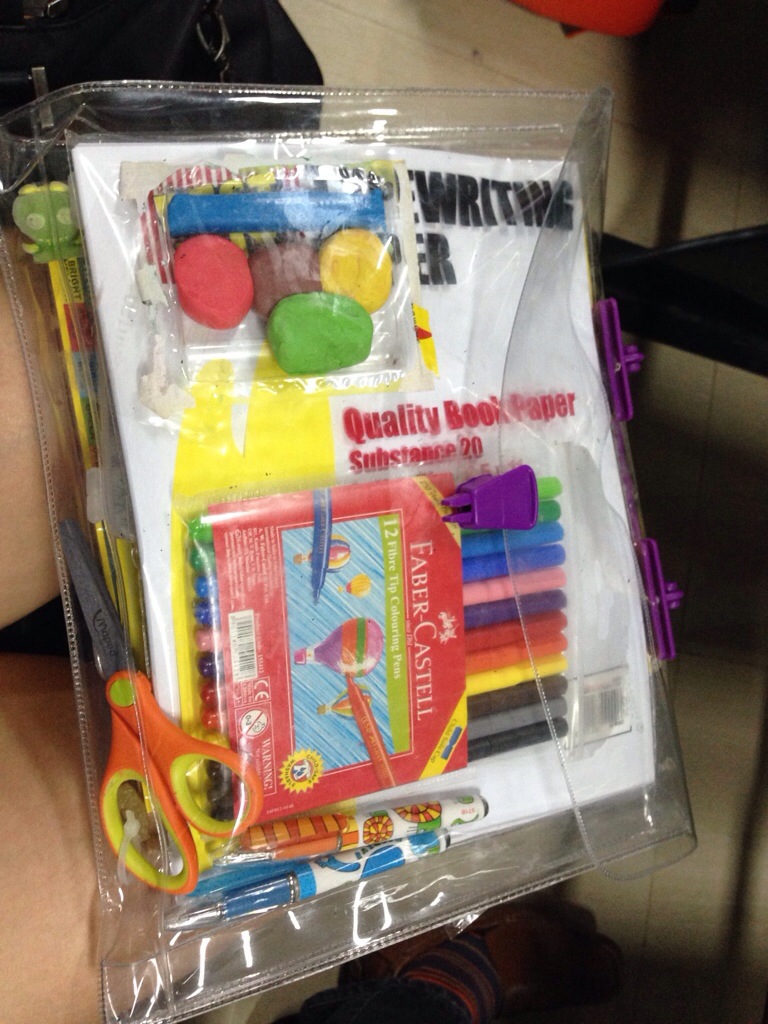 — Cooking and baking. My kids enjoy cooking and baking. They had a couple of sessions at the Cookery Place in Fort which they thoroughly enjoyed. But when they are interested, I let them cook and bake with me. Titus especially likes making sugar cookies because he can cut out the dough and decorate with icing.
— Old boxes, sticks, rocks, coins, marbles, plastic cups, leaves, toilet paper tubes, paper, string, and even dirt! When a child's time is not cannibalized by gadgets, computers and television, they can make anything into a toy or source of entertainment. The other day, Titus brought me a plastic cup with flowers, rocks and leaves in it. It was a beautiful arrangement that he put together himself. My kids enjoy hanging out at our construction site playing in the dirt. (But I am one of those moms who is okay with dirt.)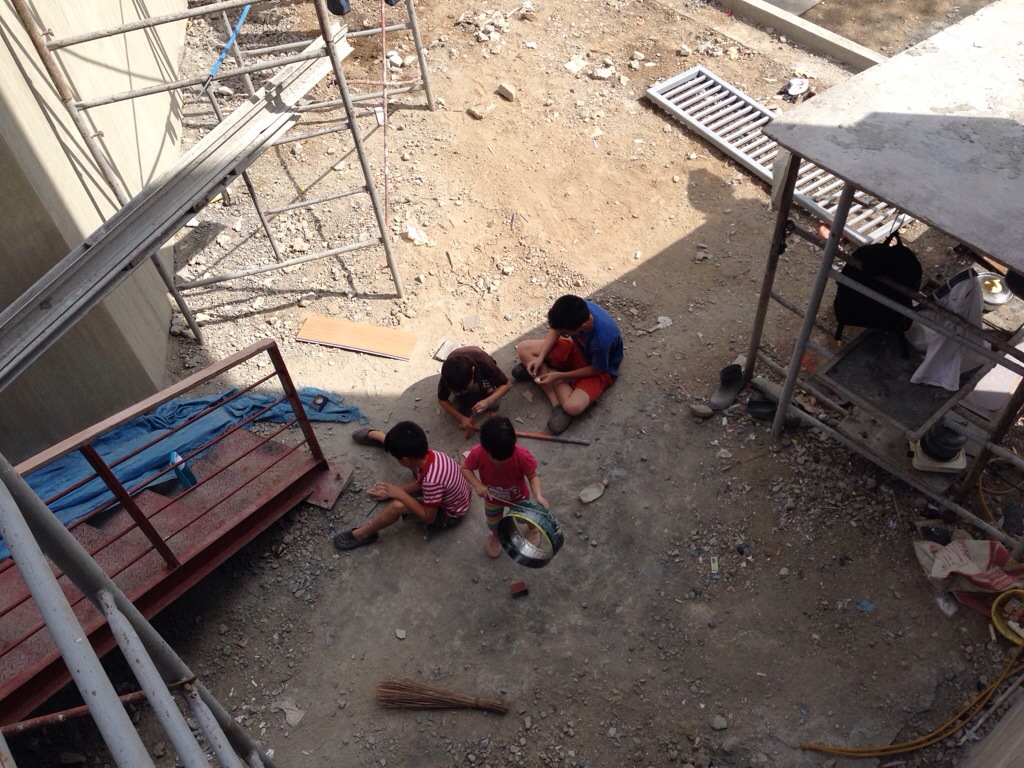 — Making tents or forts. On certain days the kids take blankets, sheets and pillows and make tents or forts in their room. Even if it makes a big mess, I am all for it. I used to do this when I was a kid.
— Dress up. Girls aren't the only ones who like dressing up and role playing. My boys like it too. They have a container with wigs, clothes, swords, and other items they can use for costumes. They have put on "plays" and performances for us several times.
— Swimming. I don't know any kid who doesn't like to swim. Over the past two months we have been to several beaches and visited a number of pools. They can spend all day swimming if we let them.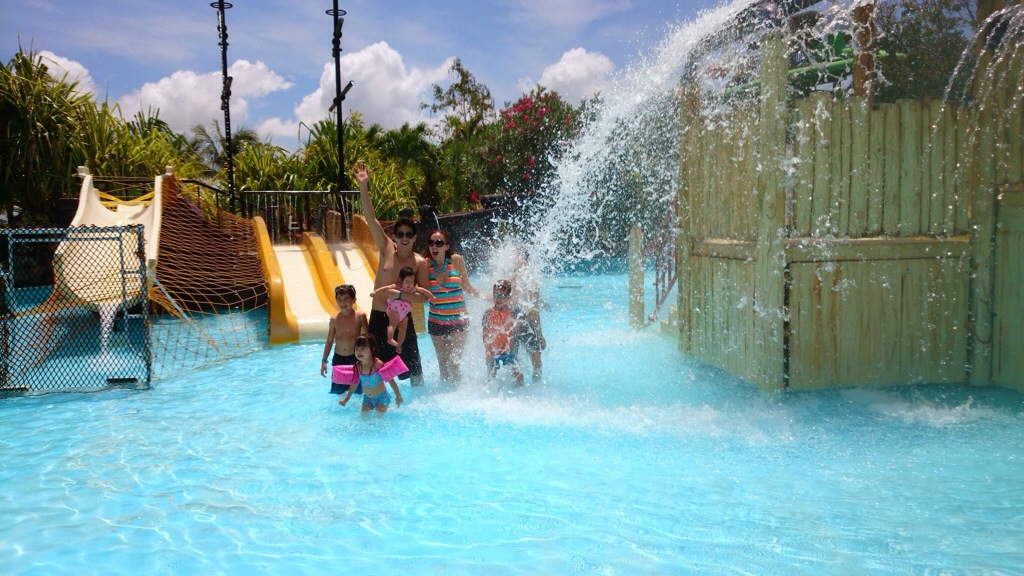 — Playgrounds and open space. Kids, especially boys, need to expend their energy. When we aren't traveling, we encourage our children to walk to the park and exercise almost daily. It helps that their cousins are nearby so they usually go together. By the time they come home they are ready to eat, too!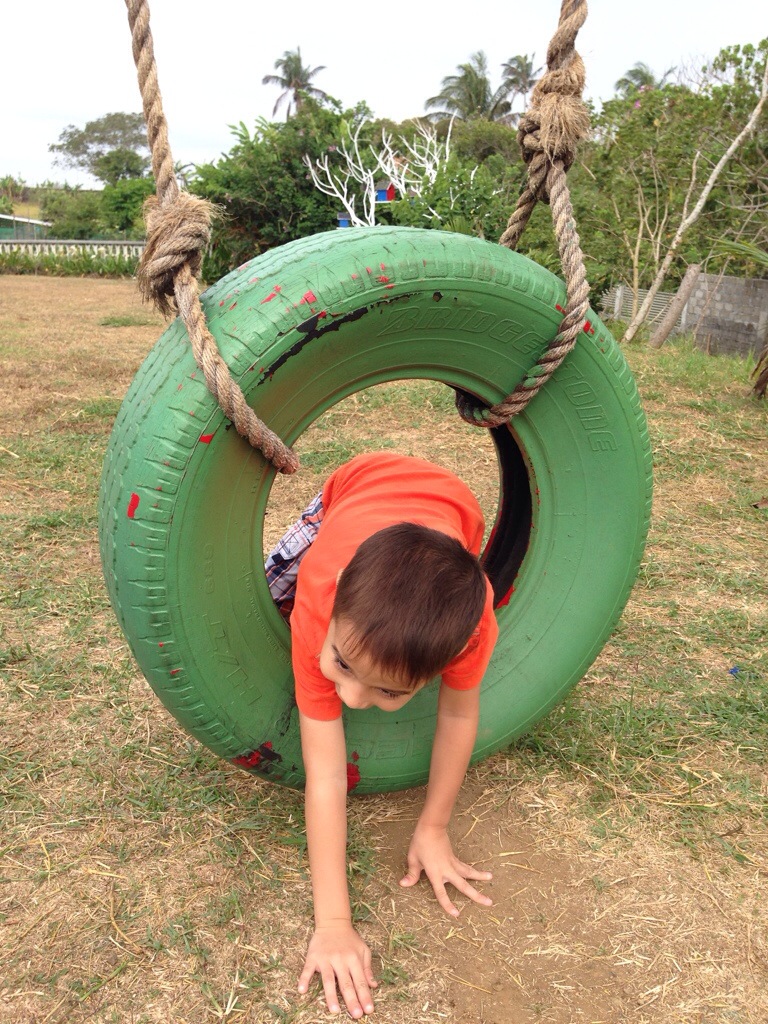 — Science experiments. I let Titus participate in our human anatomy experiments even if this isn't a required subject for him.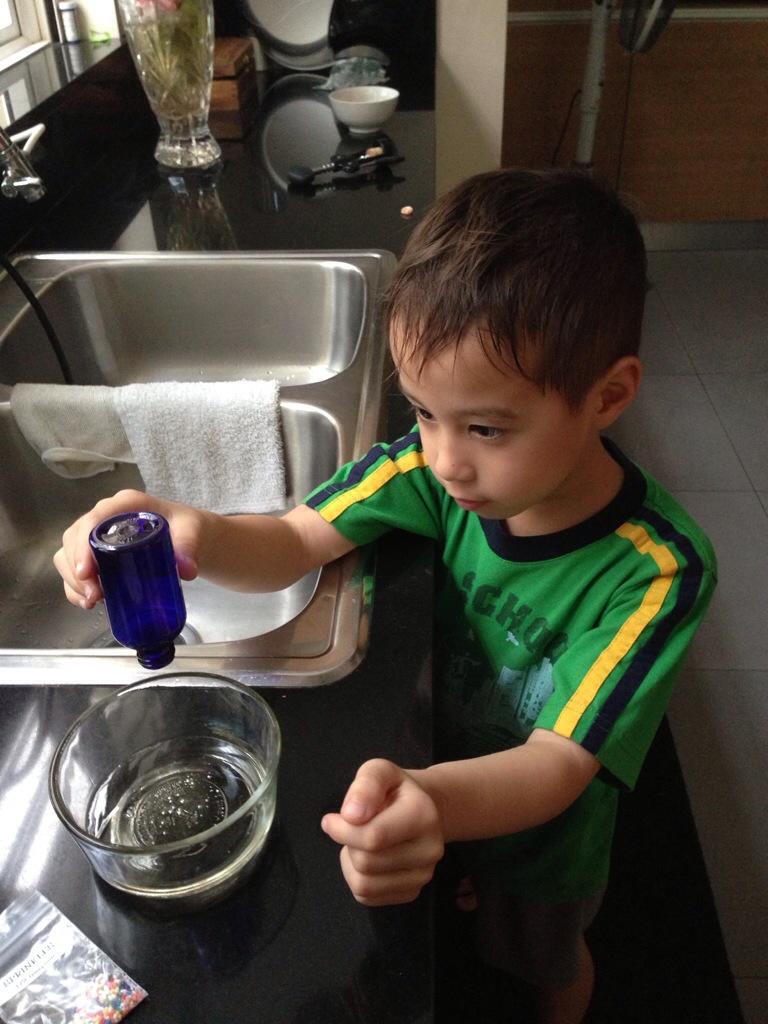 — Exploring with a flashlight. I got the kids color coded flashlights for their Christmas stockings. We don't always take walks at night, but when we do, they can bring their flashlights with them and look for night creatures.
— "Mix-mix." Sometimes, I hand Titus and Tiana a simple mixing bowl with a variety of items on hand, like a cup of flour, water, sugar, soy sauce, etc. I let them mix everything together, using measuring spoons and cups, and a wooden spoon as their mixer and they have a blast.
— Sports. Currently, Titus is enrolled in a Muai Thai class with his older brothers. It was Edric's idea to get the boys into a martial arts class so they can protect one another and their sisters. I especially agree with the latter.
— Learn a musical instrument. Following in the footsteps of Elijah and Edan, Titus is learning violin. We have violins for every age so we just pass them down as our kids grow to save money. He used to tinker with their violins but now he can have one of his own and put it to good use.
Young children, especially the wiggly ones like Titus benefit from activities that encourage productive play and hands-on learning. Otherwise, they get their hands into everything, even things you would rather they avoid! So they need opportunities to learn, build, create, explore, and invent in order to channel their energy and intelligence in positive ways. As a general rule, with Titus, what works is providing an environment that allows freedom within boundaries.