We were in the middle of a morning run when I opened up to Edric about my frustrations with our househelp. The day before they had served a huge Tupperware full of pasta to the remaining construction workers who are presently in our home. I tend to be generous with the workers and give them left-overs whenever I can, but this is a decision that usually comes from me.
I was intending to use the pasta to serve as an extra dish during the evening because we had guests coming over. However, when I asked the girls where the pasta was, they told me that they had served it to the workers.
My blood curdled a little. I didn't want to yell or get angry, but I was irked by their presumptuousness. While I tend to be friendly with them, sometimes I feel like this makes me less of an employer in their eyes and more of a "buddy." I do like being their friend but it's a tricky thing with househelp. On the one hand they are employees but on the other hand they live with us like family.
This sort of relationship can get complicated. Where do the emotional boundaries lie? I care deeply for their well-being but at the same time, I need them to perform their best. But since I lean more towards being a relaxed sort of boss, there are occasions when this back fires…like that afternoon with my precious pasta.
Well, I had to move on. Eighteen people were coming over and I needed to brainstorm a menu. So I headed to the kitchen and like a madwoman on a mission, took over the place. I was fueled by my irritation which was further piqued by the absence of an actual "I am sorry, m'am," from my house help.
This tends to be the trend with my househelp. They act apologetic when I correct them but I rarely get a verbal sorry. For the most part I have let it slide as something cultural. My sister-in-law and I have exchanged notes about the same issue. We both like the ladies who work for us very much, but for some bizarre reason, they don't explicitly say "sorry" when they make mistakes. When they break china or glasses or decor, and I ask them about it, they will acknowledge that they did so but then laugh or gloss over it.
When I mentioned the pasta story to Edric he encouraged me to talk with our househelp. At the time, I was caught up in the whirlwind of getting dinner ready so I wasn't in the mood to. And because I was still mulling over the pasta, I cooked everything myself to avoid interacting with them. Edric was like, "What are you doing? Just talk to them."
I don't know. What was I doing?! I was being childish!
After I calmed down and before the guests arrived, I decided to confront the issue and talk to all of them about what happened. The point was to explain the "ground rules" for giving away food in our house so it was clear to everyone. Well, miracle of miracles, one of them actually said sorry. I couldn't believe it! It sounded so wonderful I made a very big deal out of it and called the rest of them to attention.
"It really matters to me when you say sorry. I know that you are but when you actually say it, it means a lot." And then I directed my gaze to the one househelp who was the "mastermind" behind the pasta business and I gave her the opportunity to apologize to me. Thankfully, she humbled herself and did so.
The next morning when I was running with Edric I told him that I spoke with them. He was so proud of me. He knows how stressed I get over househelp problems so he felt like this was a step in a positive direction for my managerial skills as a home maker.
Our conversation was absolutely splendid until he swung it around and started correcting me. He made a connection between my desire for our househelp to verbalize a sorry and his desire for me to say sorry with feeling. Huh?! Where was this coming from? We had dealt with this topic two weeks prior and I thought it was a done discussion.
SIDE NOTE: Two weeks ago we had a talk about how we differed in the way we apologize to one another. We went into a long debate over which style of saying sorry was more acceptable — his or mine, and realized that the differences were due to upbringing. He was used to saying sorry with more drama and he expected the same of me. If I just said, "I'm sorry, babe," he felt like I didn't really mean it. And I felt like it was judgmental of him to say that. We finally concluded that whoever apologises needs to make sure that the hurt party knows that they are really sorry. Whew. Long story short. Moving on…
When he brought up the same topic while we were running, I sensed a lecture coming on and I reacted by saying, "What bad timing." I wanted to dialogue about househelp woes. Inserting a teaching session felt like a "sleight of hand" to me. Well, he thought I overreacted and responded with a "forget this." Then he sped up his pace so that I lagged about 10 meters behind him.
I wanted to catch up to him and outrun him out of pride but the hills where we now live are killer hills. It's not like the flat surfaces we used to run on in Global City. These hills really slow me down. Plus, I am not in the best fighting form right now. My exercise rhythm has been "arrhythmic." Edric is in better shape than I am. He certainly was when we were climbing those hills!
So I kept my pathetic pace and watched him prance like a gazelle ahead of me. I did the only thing I could at that moment…I just prayed that he would be more understanding and talked to the Lord about what just happened. My sensitivity was not to be applauded but I felt hurt that Edric had to be unkind about it. I mean, running faster just to get away from me?!
Well, about five minutes passed and I saw Edric do a u-turn. He turned and looped back to me.
When he was right beside me, I asked, "Why are you here?" half-teasing.
He smirked and replied, "The Bible says, live with your wife in an understanding way or your prayers will be hindered! I felt annoyed with you but then God convicted me – do you want your prayers to be hindered?!"
At this point we both laughed. He told me he needed to be a better listener and he role-played being one of my "girl friends."
"Sooo, how did you feel?" He flicked his wrist like a chick would and apologized. I also said sorry for my irritation because that was wrong, too.
I wanted to write about this incident because I really appreciated Edric's application of the passage on "living with your wife in an understanding way." And I don't mean to diminish my own immaturity in all of this when I reacted to him. But I wanted to highlight the fact that Edric could have jogged ahead of me all the way home but he listened to God's prodding to consider where I was coming from. It meant a lot.
I think I speak for the majority of women out there when I say that one of the best ways for a husband to BE UNDERSTANDING towards his wife is to listen to what she is saying; consider where she is coming from — how she feels and why she feels that way; affirm and appreciate what is right and true in her perspective and actions; and then correct what is wrong with gentleness at the appropriate time.
This isn't the most natural thing for a guy to do because I know most men want to shortcut to the correcting part with their wives. But as women we become more receptive when we know that we have been understood first.
As for me, I learned not to judge Edric's motives when he teaches me. That's what gets me into trouble. During the last part of our run, he reminded me, "You have to remember that I have no malice (when I am correcting you)." He explained that he says the things he does because he loves me.
So in conclusion…there has to be a healthy balance…Husbands need to live with their wives in an understanding way, but wives need to trust their husbands, too!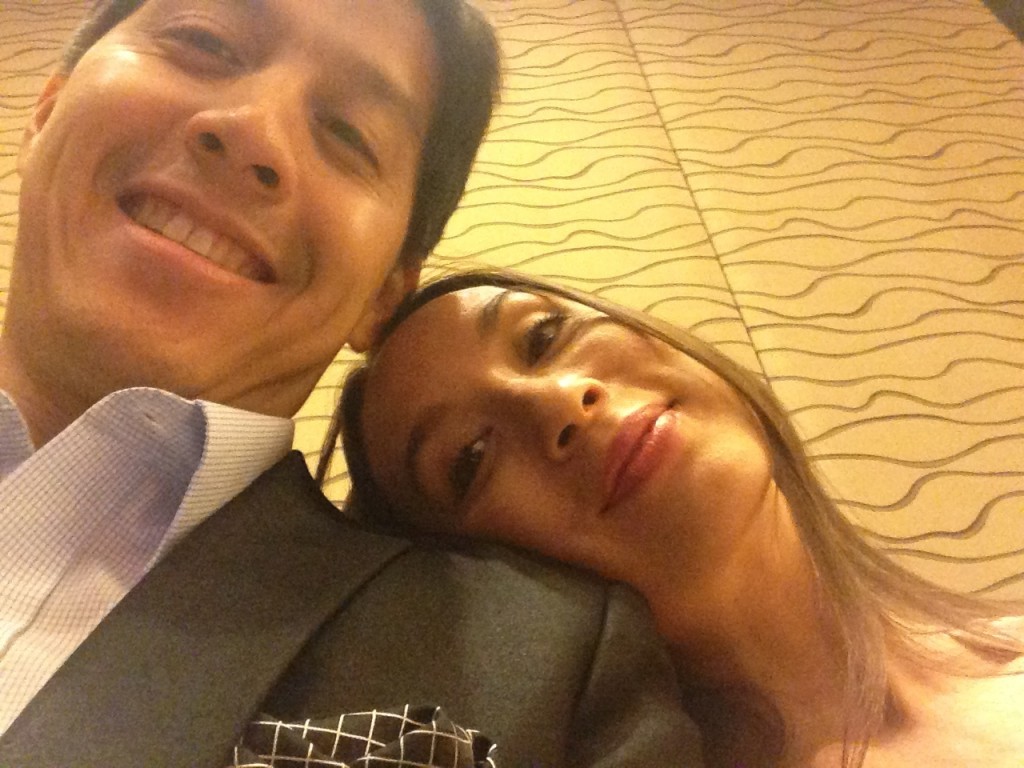 In the same way, you husbands must give honor to your wives. Treat your wife with understanding as you live together. She may be weaker than you are, but she is your equal partner in God's gift of new life. Treat her as you should so your prayers will not be hindered. 1 Peter 3:7 (NLT)