This past week, homeschooling solutions asked me to take video answers to questions posited by other homeschoolers or would-be homeschoolers. Since my week was pretty hectic, I had to find time to get the videos done at home and then send them so they could be uploaded for the launch of their site.
I asked Elijah to help me out because he is my go-to person for tech-related concerns at home. He set up the camera and positioned it for the light using a chair and books. And then he told me what hand signals he was going to use to let me know when to start talking and stop talking.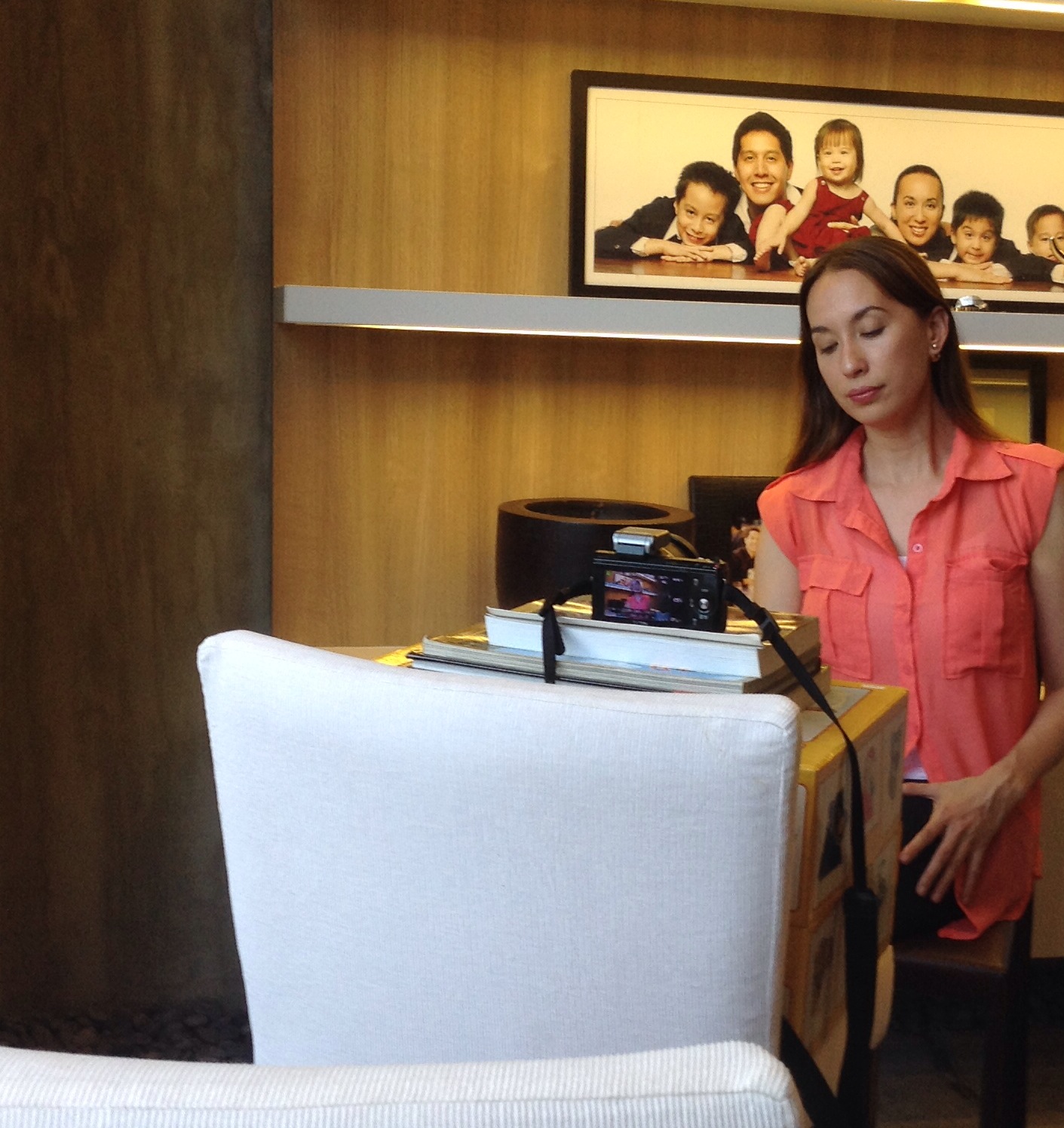 It took a couple of takes to figure out what worked and how to eliminate unnecessary noise. But since it was done by amateurs like us, the videos came out very "home-made" in their feel.
At first we were laughing and having fun as we did this project together. But after a while I began to feel really tired. We had to tape 10 answers. And more often than not, each time we did one, we had to retake. So I began to feel agitated and impatient. When Elijah would make a mistake, like knock the camera or accidentally delete a previous take, I would complain.
But when I viewed a couple of the takes where I switched from interview mode to correcting Elijah, I watched my facial expressions and tone, and I was like, "yikes!" Is that what I sound like and look like when I am irritated?! My poor kids!"
I am glad I got to see myself in action because I didn't realize how my smallest gestures of negativity get magnified when they are captured on camera. Afterwards, I was more mindful about being patient as we finished the remaining taping sessions.
Lately I have wondered why my kids use a harsh tone with one another when they are upset. They don't shout but I can hear the annoyance in their voices and it has surprised me. Well, now I know why. My kids speak to one another using the same mannerisms they see in me!
I remember a story of a mom who was upset that her daughter yelled at her. When she was asked if she also screamed at her daughter, the mom replied, "Yes, but that's different. I am the mom." (Hmm…it's not different.)
If we want our children to respect us and respect others, they need to see us demonstrating the same thing, especially to them. We all have habits or reactions that seem harmless until they are caught on film. How much more thoughtful we would be about what we say and do if we knew people could watch the highlight reel of our ugly parenting moments on national television!
Here's a noteworthy consideration: The Bible tells us that people will "give account for every careless word they speak, for by your words you will be justified, and by your words you will be condemned." Matthew 12:36-37
It also tells us we must correct one another with a "spirit of gentleness." Galatians 6:1
On a side note, Elijah didn't even use his glasses while he was helping me because they were broken. (I was the one who accidentally hit them in the car a few days ago.) So he was straining his eyes to look at the camera screen just to help me. What a sweetheart! I took a photo of him today with his glasses. He wore them to an event this morning because they were his only option but they sat crookedly on his nose since one side of the glasses popped off when they broke. And he had to tilt his head to one side to keep them from falling off! He didn't even complain. He was his usual jolly self. Sigh. It's images like this that inspire me to be more loving, more patient, more spirit-filled. Children are so tender… (And we will be getting new glasses tomorrow!)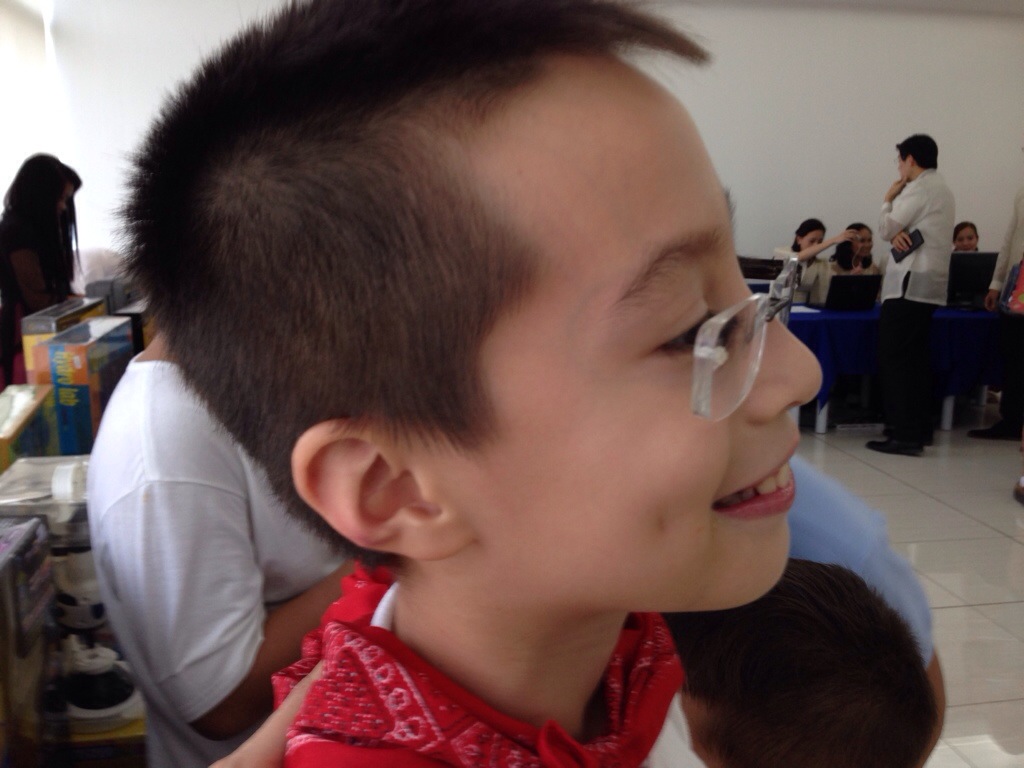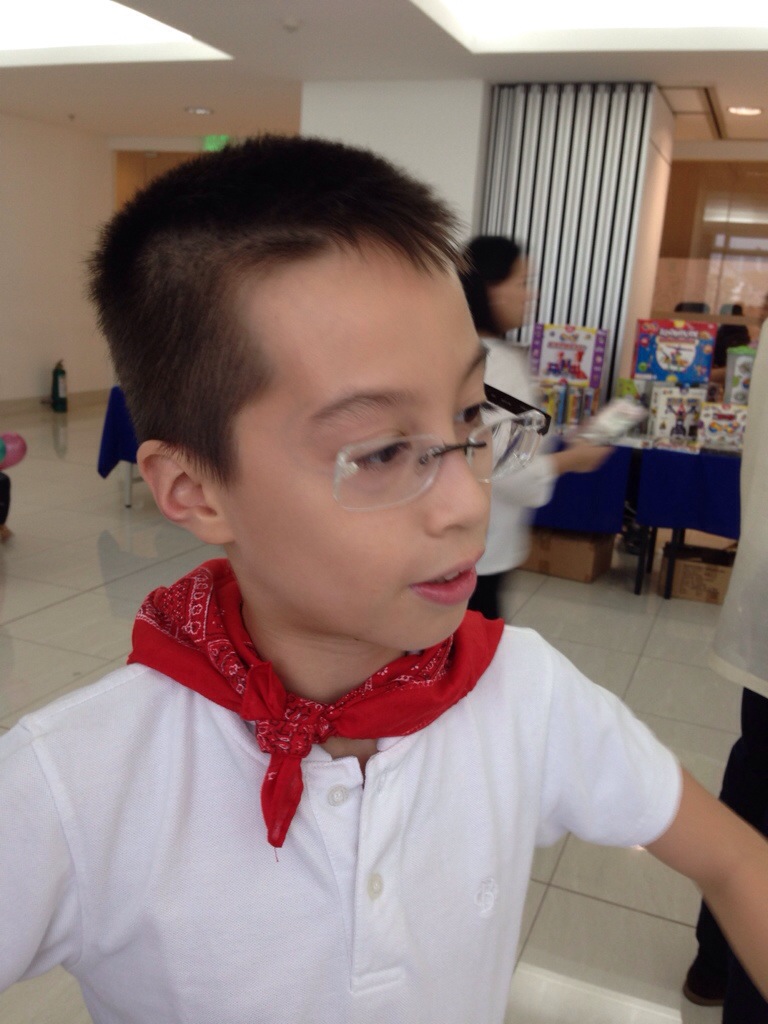 —