When my kids do anything noteworthy in their lives, I attribute it to the Lord. I know that I am a flawed mother and it is only by God's grace that my children have the desire and commitment to love him with all that they are.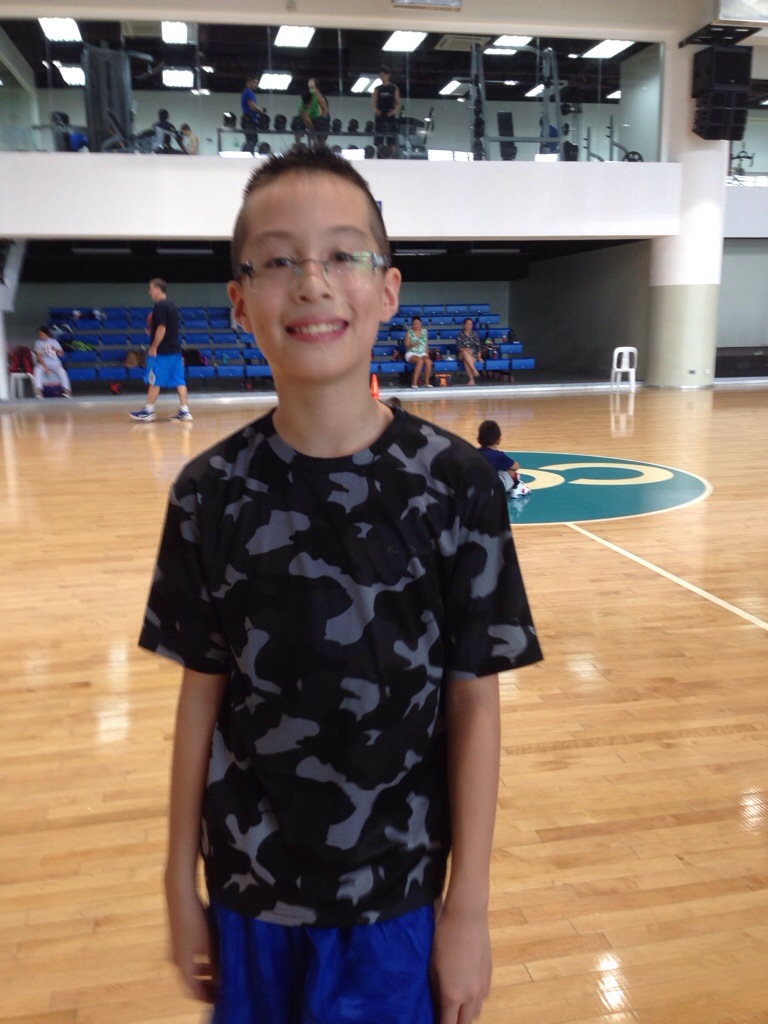 A few weeks ago I was blessed by the resolve of my 11-year old son, Elijah, to give his hard-earned money to our church, as an offering. Elijah has money in three "instruments." The first is his small stock portfolio. Second, he has a savings account where he has placed his salary from Edric. His job is to speak with Edric on road shows around the Philippines. Third, he has a glass jar at home where he had several thousands of pesos in cash stashed in it.
Over three years he has put money into this jar from garage sale earnings, birthday money, origami business earnings, and odd jobs he has done for me, like tutoring his younger brother, Edan, in Filipino. It wasn't a ton of money but it was valuable to him.
We don't give our kids an allowance. As homeschoolers, they don't need one. If they are hungry they can go to the fridge or pantry and get something to eat. Lunch is on the house, too…naturally. So, if they want money, they learn that it has to be earned and worked for.
During one Sunday service, Elijah heard a message about Abraham being asked to sacrifice Isaac, his son. The preacher asked, "What is the Isaac of your life?" Unbeknownst to me, it got Elijah thinking.
After worship, he confided in me. "Mom, I am going to give God all the money in my glass jar."
I must admit that I was tempted to respond, "Are you sure? You don't have to. God will understand if you keep it. You worked hard for that money."
But I didn't want to quell the Holy Spirit's prodding in his heart so I affirmed his desire to give to the Lord. I asked him why he thought money was his Isaac. And he replied, "I think about money a lot. How to make money and what I can buy with it. How to invest it. It preoccupies my mind. And I had not tithed in a long time."
So before we left for Brazil, he emptied out his glass jar and stuffed his bills and coins into an envelope. I saw him holding on to it during worship and then he dropped the envelope into the tithe box at our church.
An "Isaac" can be symbolic of something or someone we love most in this world which has the potential to replace our love for God. Sometimes it can be a blessing that has turned into a curse.
When I was in college, Edric was a kind of Isaac in my life. He and I compromised in the area of purity so we decided to break off our relationship after we graduated, to honor God first. It was a painful period in my life and his. But purging ourselves of one another's presence allowed us to devote our time and attention to growing in our walk with Christ and serving him.
God allowed Edric and I to get back together and marry, just as he returned Isaac to Abraham. But this may not always be the case when we surrender a person, circumstance, material possession or pursuit to God.
God declares himself a jealous God in the holiest sense of the word. He is jealous for our love, not in a selfish, self-centered way, but in a manner that seeks our good. After all, our truest joy is found in worshiping and loving him above all else. Substitute gods may bring us a measure of happiness and pleasure, but satisfaction is NOT guaranteed.
"Therefore consider the members of your earthly body as dead to immorality, impurity, passion, evil desire, and greed, which amounts to idolatry. For it is because of these things that the wrath of God will come upon the sons of disobedience …" (Colossians 3:5-6)
For my son, Elijah, money was becoming his idol. Interestingly, after he gave his money, he felt relieved and more "relaxed" because he didn't have any more money in the jar to focus on. This is what he told me!
In the same way, when Edric and I broke up, it was painful but I felt peace. We made a difficult choice but it was for the right reasons. I knew that if God wanted Edric and I to get married he would bring us back together. If not he had someone better for him and someone better for me.
To this day, there are things in my life that can take the place of God if I am not careful. Elijah's sensitivity to the Holy Spirit encouraged me to be more vigilant. I too need to make sure that my heart is wholeheartedly devoted to God.