I suppose it's normal that all kids are afraid of the dark at some point. My kids struggle with this. They don't like going upstairs alone. They prefer to have a buddy when they enter a dark room. I understand because I used to have the same fear. Sometimes I still do.
For the longest time I used to sleep with a bathroom light on. But Edric needed absolute darkness to get a goodnight's rest. So we compromised with a led night light for a while. It was a pathetic source that casted more shadows around the room. Over the years I ditched the night light and got used to sleeping in the black.
Tonight we had a bible study with the kids on 1 John 4:4. "Greater is He who is in me than he who is in the world."
The kids took turns memorizing the passage and reciting it. Edric explained to them that when they are afraid all they have to do is remember that Jesus, who is in their life, is greater than the evil one. I thought this wasn't going to work because I know how fearful they can be. Not too long ago, Edan broke down and cried when he had to get my IPad from the bedroom all by himself. Tiana won't go into a bathroom without company if the lights aren't turned on.
Amazingly, there is power in God's word. I was reminded of how living and active it is. As an application, Edric asked each of our four older kids to get an item upstairs. Edan and Titus were each asked to get a random toy from their bedroom. They went upstairs separately from one another and came back down with a toy. Elijah was tasked to get an item from their bathroom. He returned with a roll of toilet paper. As for Tiana, she resisted at first. But she too reappeared with a pillow in her arms.
I was so proud if them. I know it was difficult for them to obey Edric, but they did. As a result, they were emboldened by one another's courage. More importantly, they recognized that Jesus is with them no matter where they go.
That's exactly what Edan said. "I wasn't afraid because I knew Jesus was with me."
I hope this verse continues to give them confidence as they face their fears. Interestingly, it's the same bible passage I memorized as a child that helped me to be brave in the dark.
Many of the bible passages I hold most dear I learned in the context of our family bible studies when I was a little girl. My dad had devotion night for my siblings and I once a week. We would go through a verse or verses and discuss their meanings, adding our insights and application commitments. As a result, I grew up with a storehouse of truth to bank on. When I encountered bigger problems and had to navigate toward the right decisions, I had references archived in my brain for promises, commands, warnings, blessings, etc.
I dealt with doubts, fearfulness, worry, pain, anger, and the like with truth from the scriptures. I want our kids to be able to do the same. Like all children, they are susceptible to spiritual attack. They need to fortify their minds with God's word so they can withstand the attempts of the evil one to corrupt, destroy, and pollute their minds and hearts with his poisonous lies. Something as simple as being afraid of the dark is a deception that our children can counter with bible truth so they don't live in bondage to their fears.
For our struggle is not against flesh and blood, but against the rulers, against the powers, against the world forces of this darkness, against the spiritual forces of wickedness in the heavenly places. Therefore, take up the full armor of God, so that you will be able to resist in the evil day, and having done everything, to stand firm. Stand firm therefore, HAVING GIRDED YOUR LOINS WITH TRUTH, and HAVING PUT ON THE BREASTPLATE OF RIGHTEOUSNESS, and having shod YOUR FEET WITH THE PREPARATION OF THE GOSPEL OF PEACE; in addition to all, taking up the shield of faith with which you will be able to extinguish all the flaming arrows of the evil one. And take THE HELMET OF SALVATION, and the sword of the Spirit, which is the word of God. (‭Ephesians‬ ‭6‬:‭12-17‬ NASB)
THE KIDS AND THEIR NOT-AFRAID-OF-THE-DARK-TROPHIES…

A slingshot: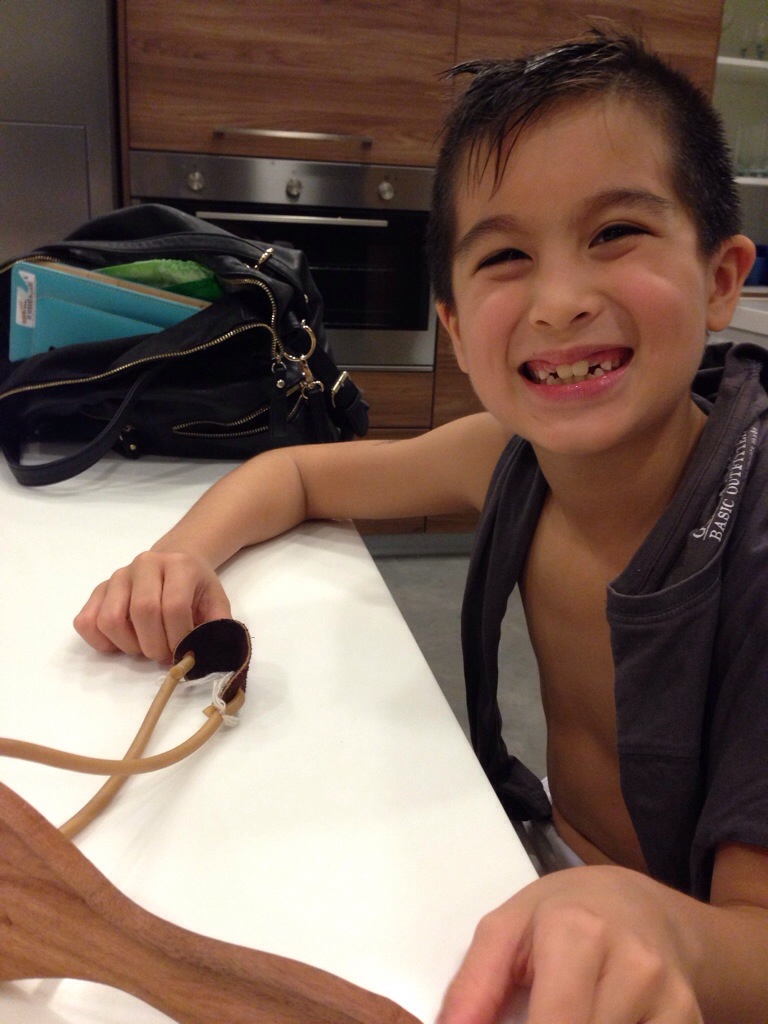 A domino: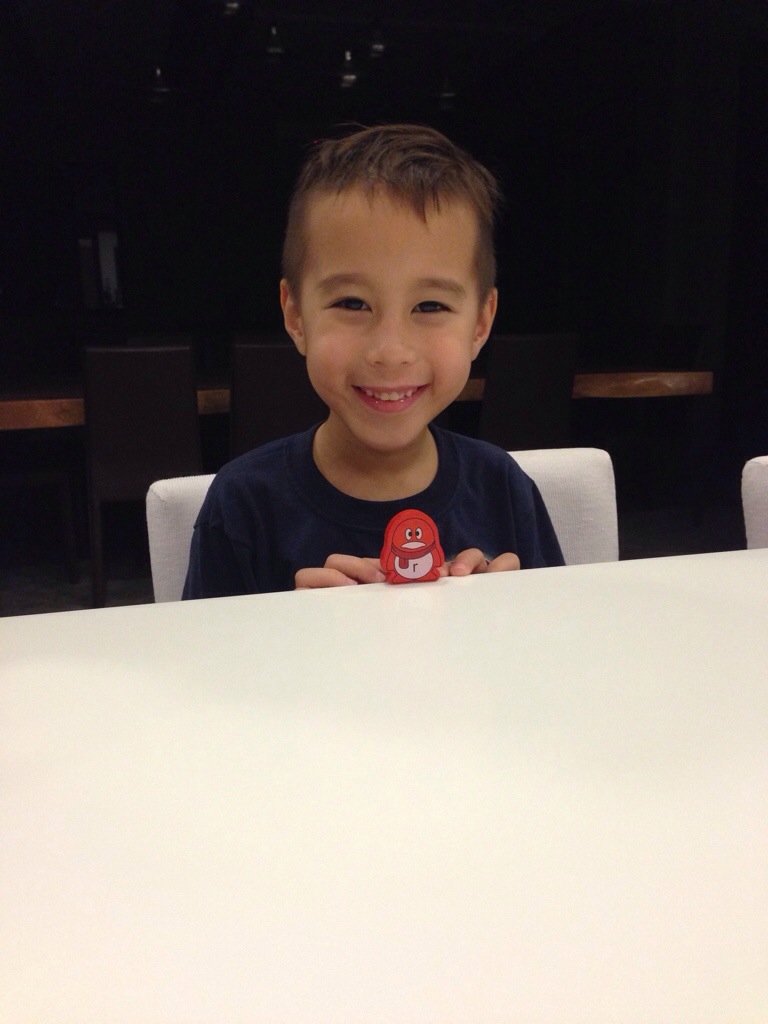 A roll of toilet paper: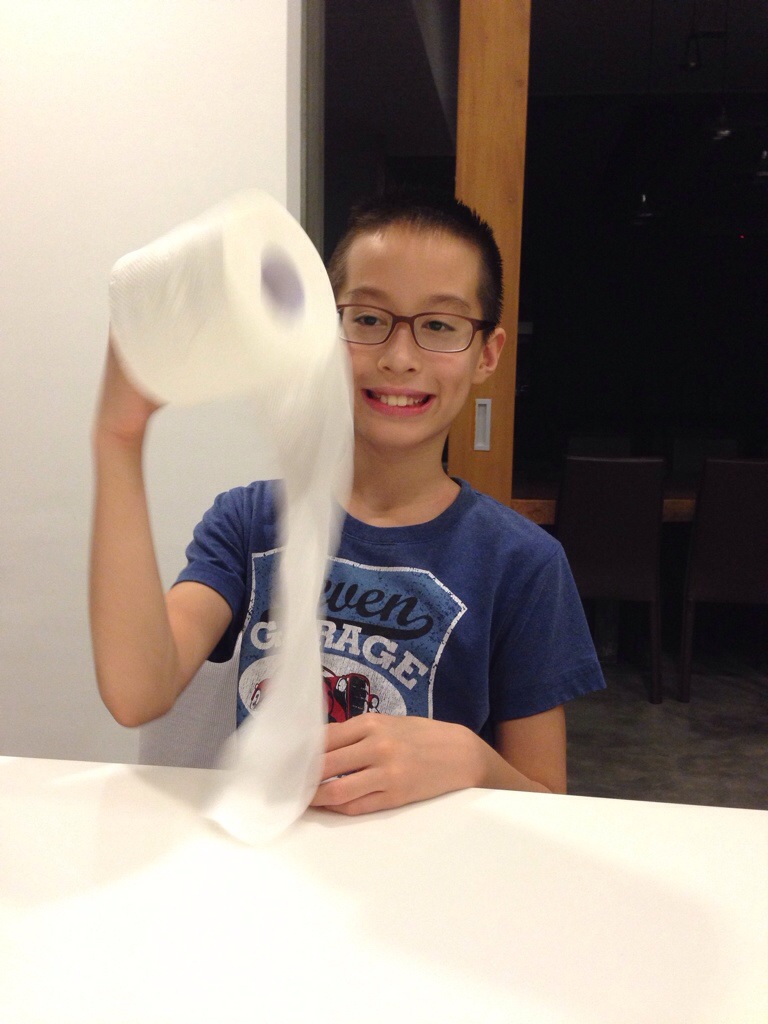 A pillow: