Early this morning I had a doctor's appointment for my scoliosis. Three of my kids were with me — Elijah, Edan and Titus. (My two girls have been sick).
I asked the driver to park while the kids and I headed up to the clinic. After thirty minutes my appointment was done which was great. I was in a rush to head home to my sick Catalina so I could feed her. Even though she usually has a good appetite, she hardly ate the day before due to her bronchitis. Breastfeeding was the best way to make sure she got enough in her to battle the sickness.
When I called my driver to pick us up, he didn't answer his phone. So I sent him a text message. Still, I didn't get a reply. I sent another one and NOTHING.
After 6 unanswered calls and failed messages, I was tempted to be annoyed. What was he doing?Sleeping?! (That was my first thought.) What were my options? Take a taxi with the boys? Wait outside anyway? Was the driver okay? Did something happen to the car?
The boys and I checked all levels of the basement parking trying to spot our car. We couldn't find our driver or the vehicle.
How was I to deal with this unpleasant experience? I wanted to grumble and mumble and act entitled. But God convicted me to be thankful and use the opportunity to spend time with my boys.
So I told them, "When things don't go our way, we need to be thankful. Perhaps God is protecting us from an accident. God is reminding us to be positive. I want to be upset because we shouldn't have to wait like this. But let's make the most out of our time. Let's have fun!"
The boys were like, "Yeah!"
We found a Krispy Kreme cafe where I bought the boys shakes and we did some impromptu homeschooling. I happened to have Edan and Titus' Botany book with me so we enjoyed a lively discussion about carnivorous plants.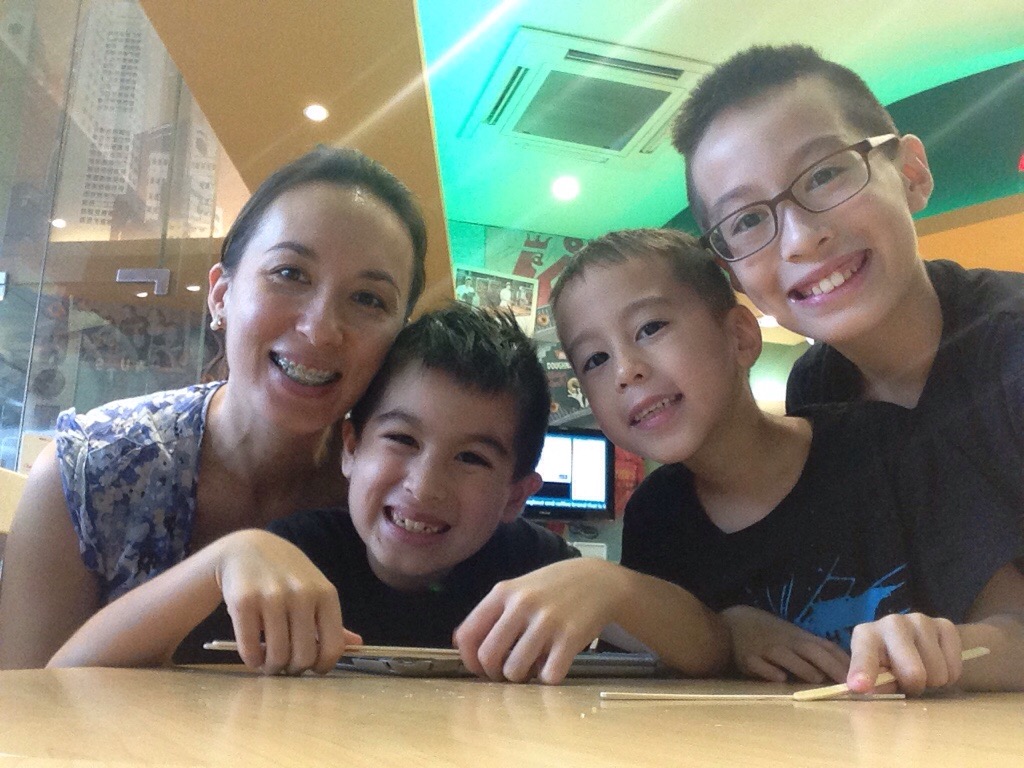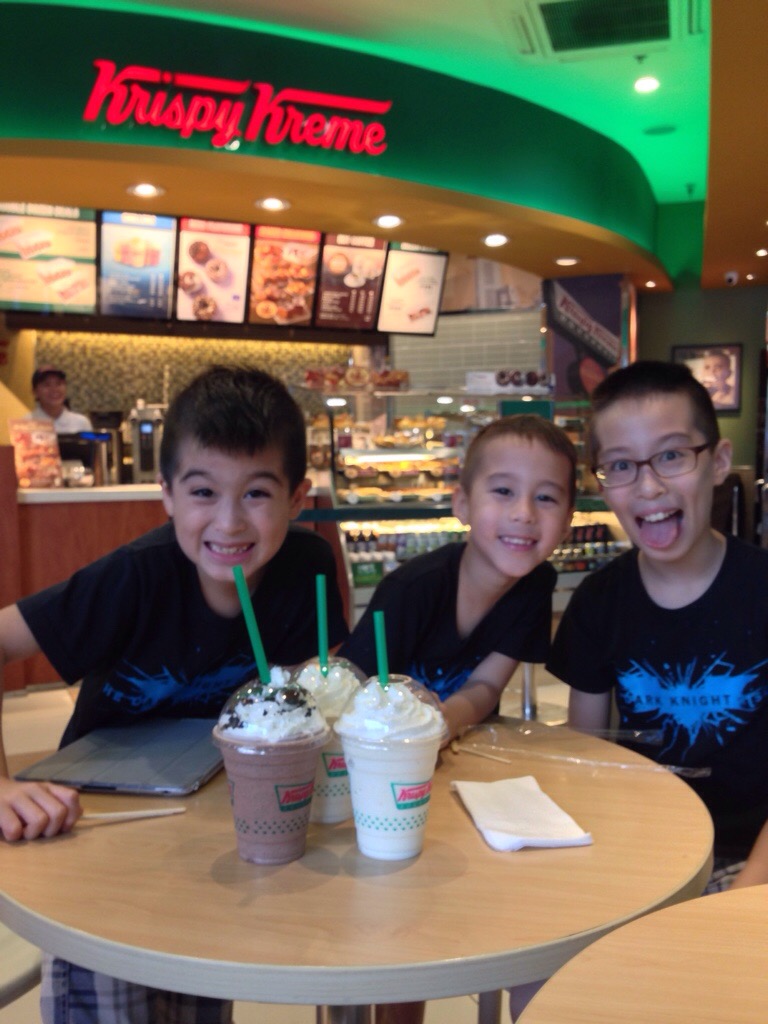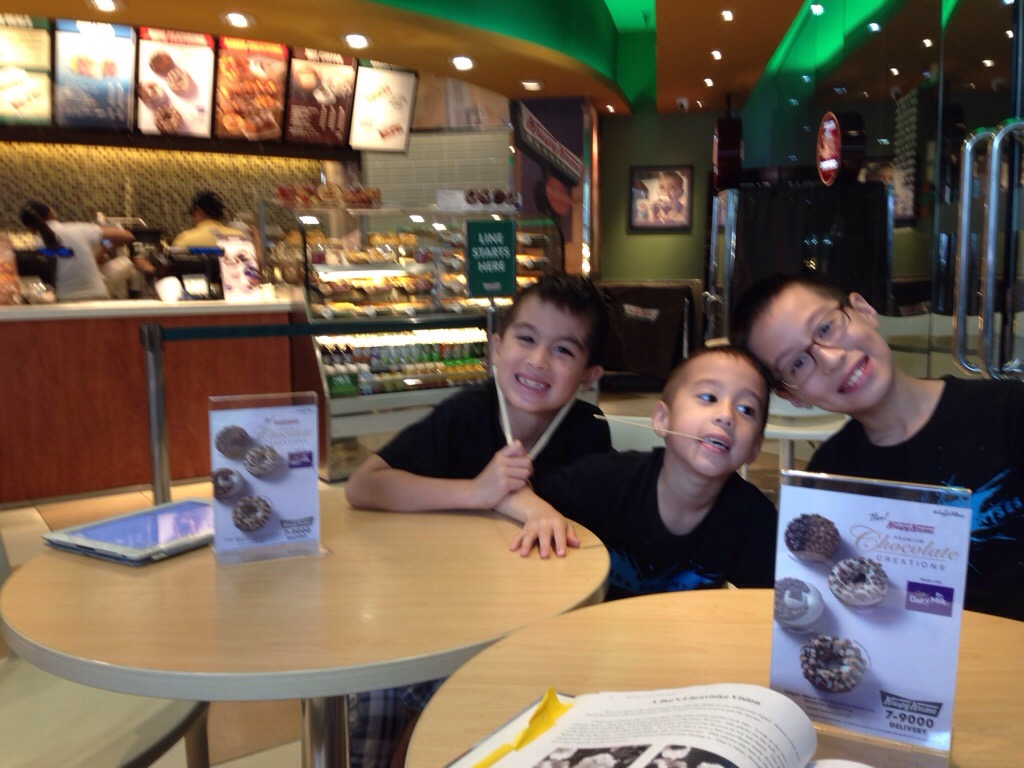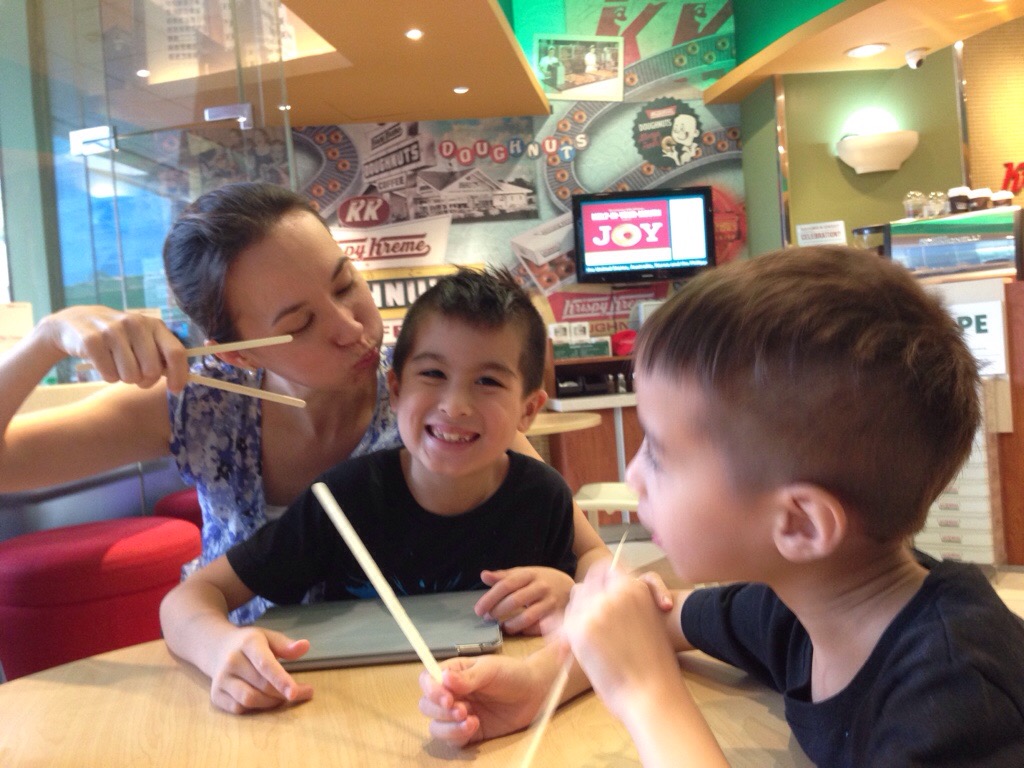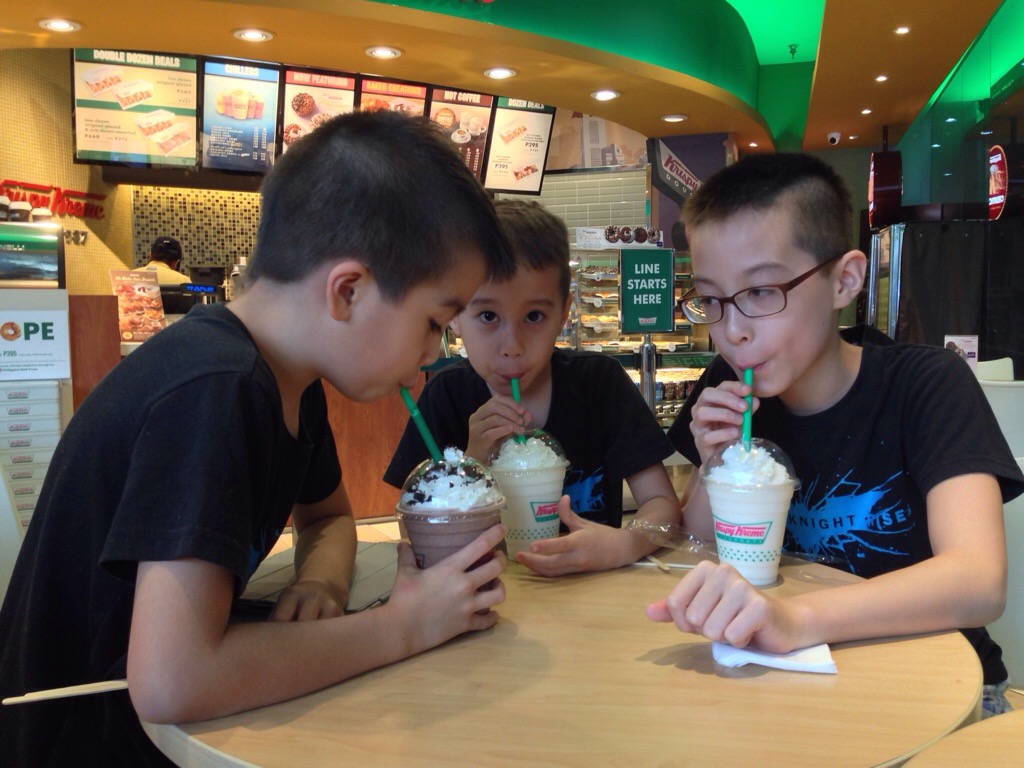 We spent an hour in Krispy Kreme before I gave our driver another call. This time he answered!
"Where are you? Did you fall asleep?" My tone had a hint of agitation in it which was perceptively detected by my very auditory son, Elijah. "Mom, don't get angry," he said melodically.
"Angry? I am not angry." (Okay, I was annoyed. There's a difference right?!) It's amazing how Elijah can hear the slightest changes in pitch and notation. I wasn't raising my voice but I am glad Elijah reminded me to keep it cool. My kids do a great job at keeping me accountable for my actions!
I heeded Elijah's advice and gave our driver the opportunity to explain himself. Listen, listen, listen. It turned out his phone was acting up. My calls did not register even though I heard the ringing on my end and he received my text messages only as we were on our way home. I heard them come in and he said, "Ay ma'am, I just received your texts."
Nevertheless our driver was so polite and apologetic for making us wait. Whew. I am glad I didn't get angry. He is such a nice guy and he has a pre-millennium version of a cell phone (which I hope to upgrade soon with Edric's permission!)
It's so easy to judge people and criticize them when we don't see the entire picture. If I had lost my temper with my driver and scolded him, I would have been a bad example to my kids and our driver. This incident taught me to make the most of a sour situation by having a SWEET ATTITUDE. (And maybe literally drinking something sweet!) That extra hour of fellowship with my sons was worth the inconvenience.
I also learned to suspend negative thoughts about others and seek to understand where they are coming from. As a result I was happy to hear Elijah tell me, "I learned to be patient and not to judge people." Amen!
Do not judge according to appearance, but judge with righteous judgment." (‭John‬ ‭7‬:‭24‬ NASB)