Tiana, my four year old daughter, likes to copy everything I do. I am her reference for womanhood. The other day she was talking about her hair when she said, "Mom I need one of those airconditioners for the hair." She meant a blow dryer, which she had seen me use at a hotel.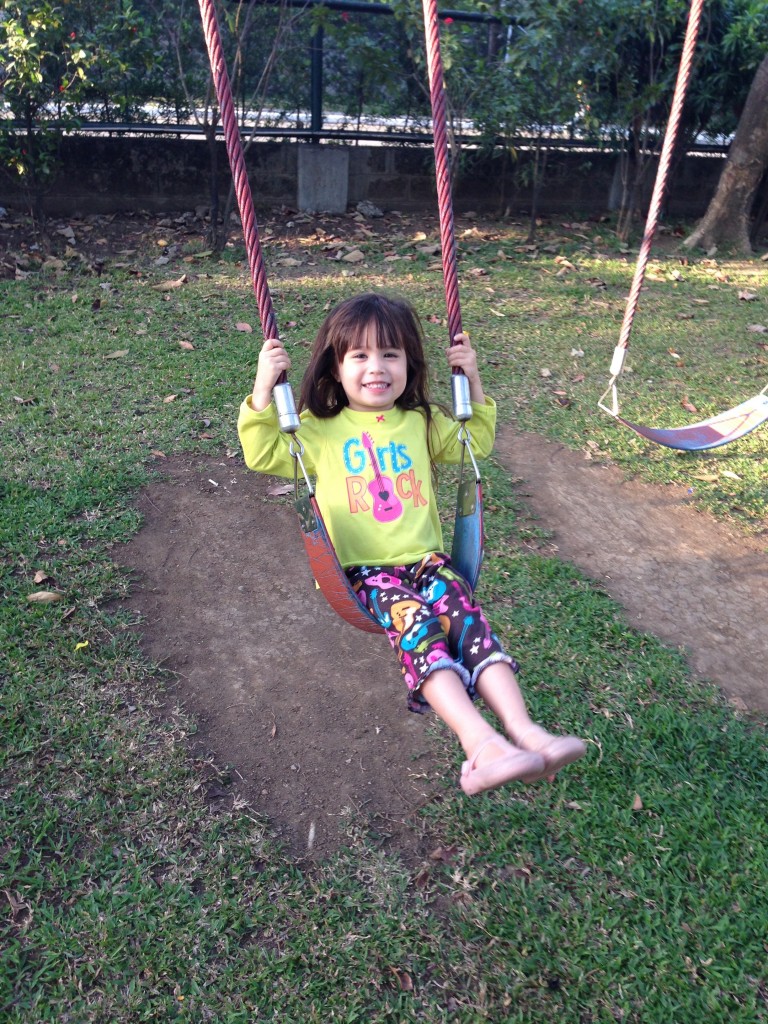 I was blessed to have my mom as a role-model for womanhood. Ever since I was a little girl, I looked up to her. She epitomized who I wanted to be. When people told me I sounded just like my mom or I reminded them of her, it was a compliment I gladly received.
The most important example she mirrored for me was how to be a wife and mother, how to be a woman who seeks to honor God in her life and relationships, especially at home.
What was often remarkable to me was my mom's willingness to submit to my dad's authority. Was she an opinionated and strong woman? Definitely. But she displayed strength under the Holy Spirit's control. She knew that God's will was often disclosed through the leadership of my father so she chose to follow him.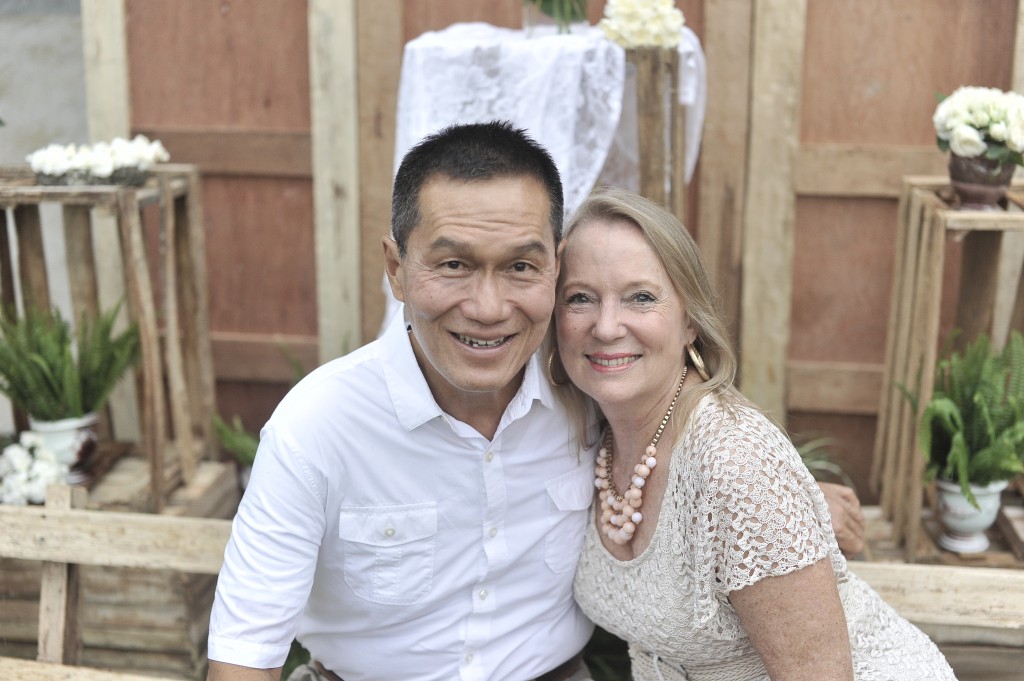 If they were not in agreement, she would pray that God would change my dad's heart (if that was His will.) For example, years ago she wanted to home school my siblings and me when we were in elementary. She had this epiphany before my dad did. Excited to communicate to him her plan, she asked him if she could pull my siblings and me out of a Chinese school to teach us at home. His response was, "Deonna that's a big responsibility and I know your personality so I want you to pray about it for one year."
Even though my mom was disappointed, she surrendered this desire to the Lord and obeyed my dad. After one year, she asked him again before re-enrolling us for the next school year. Calling him in the office with her sing-song-y voice she said, "Honey, today is the day for the enrollment of the kids but I have been praying about homeschooling. What has God showed you? Can we?"
My dad gave her a flat, "No."
After she put the phone down, my mom sat in the bathroom and cried. She had hoped to homeschool my siblings and me that year, but that dream seemed like it was not going to happen. So she decided to pray again.
After she got dressed, she ventured another attempt and phoned my dad. "Peter, I'm about to leave for the school, but I just want to check one more time, what's your final decision?"
Between the first call and the next, which couldn't have been more than an hour, God miraculously worked in the heart of my dad. When I asked him what changed, he explained to me that he was convicted to make a faith decision. So he replied, "Okay, let's go for it." My mom put the phone down and sat in the bathroom again and cried…this time for joy!
Stories like this one demonstrated to me how God uses a wife to minister, bless, support, and encourage her husband to pursue God's will when she submits to his authority.
When I got married and struggled with submission (it's not a genetically inherited trait to be submissive, right?!) I remembered my mom's example. She was a reference for me.
For the record, I still struggle. But I praise God for the example my mom modeled to me. Her desire to obey God by obeying my dad resulted in His favor in her marriage and in our family.
Was she always perfect? Nope. When my parents were building a house, my mom's strong personality would seep out as a reaction to my dad's perspective of function over form. When it came to design they had conflicting views. There were moments when my mom wanted to convince him about her more enlightened aesthetic preferences. However, she did so in a manner that would come across as agitated. Tiles, windows, doors, ceiling heights, railings, stairs, balconies, and room configurations would sometimes became tense discussions. If she ever did get annoyed to the point of disrespect, what she did model was a humble apology to my dad and to us, kids. She would say things like, "Kids will you forgive me for speaking to your dad that way. I was wrong."
It was certainly clear to me that my dad was my mom's number one priority next to God. One simple way she would prioritize him was asking for his permission before booking schedules or making commitments. She would tell the persons who invited her, "Okay let me get back to you, I will just check with Peter." I learned to do the same as a wife, verifying with Edric before scheduling any activity that will conflict with his schedule, take me away from the home, or involve his presence. When people want to get together with us or make an appointment, I don't say Yes, Edric and I can make it unless I confirm with him first. This also applies to occasions when my side of the family invites us over or tries to make plans.
My mom tried her best to make sure that my dad came home to a well-managed and happy home. When she was first married, she cooked everything in the same color. She didn't know a lot of recipes so my dad bought her a cookbook one day and asked, "Do you think you could try some of the dishes in this cookbook?" She gladly did so. In fact, she became an amazing cook. I spent a lot of time with her in the kitchen watching her cook and bake, and learned to do the same with her.
She was intentional about modeling and teaching home making skills to me. When I got married, Edric was pleasantly surprised that I knew how to bake cookies, sew buttons on shirts, hem pants, make throw pillows, handwash clothing if necessary, etc. (I also knew how to clean toilets and do some minor plumbing work.) These abilities especially helped in the first year of our marriage when we didn't have househelp. There was nothing extraordinary about what I could do. Most people who don't grow up with househelp learn these basic home survival skills. Nevertheless, Edric greatly appreciated that I wasn't clueless when it came to managing the home. Thanks, Mom!
Instead of pursuing a career outside the home, my mom homeschooled my siblings and me for a good number of years. Even when we went to a conventional school, she remained a stay-at-home mom. We were privileged to have her available to us 24/7. She also arranged her ministry work, appointments, and activities around us so we didn't have to compete for her attention.
Because she was present, it was natural for us to tell her about our day and discuss what was going on in our lives. I remember an occasion when I was asked by friends to try marijuana. When I got home, I told her, "Mom, my friends said I should try marijuana. They said I can't say it's not for me if I've never tried it."
She didn't go ballistic. She didn't say, "Hey you are a pastor's kid, you better not touch that stuff!" In fact, didn't even show signs of elevated blood pressure. Instead she listened to my reasoning. That night she prayed for me and researched about drugs. The next day, she non-threateningly presented to me a Reader's Digest article so I could have material to read. By God's grace I never touched marijuana or other drugs as a result of her gentle intervention and influence.
My mom handled many parenting issues with grace. I don't ever remember her shouting at me or any of my siblings. Instead, her method of correction was the sandwich approach. Pad the meat of what you want to say with a lot of sincere praise – the bread — so a person can swallow your correction – the meat – without gagging to death from discouragement. This approach came in very handy in marriage, raising my children, or ministering to others. I would imagine my mom and think, How would she say this in a way that speaks the truth in love?
It was my mom's relationship with Jesus that made her the mother she was, and still is. She showed me what biblical womanhood is about – that a woman must desire to please God and follow his principles for her life, especially when it comes to marriage and parenting. When she does this it gives her a quality of beauty and spirit that makes her husband and children treasure her. As a bonus, her influence and ministry will reach far beyond the home. My mom may not have been a career woman but she touched the lives of women all over the world by her example and ministry.
May God receive the glory for the woman she is!