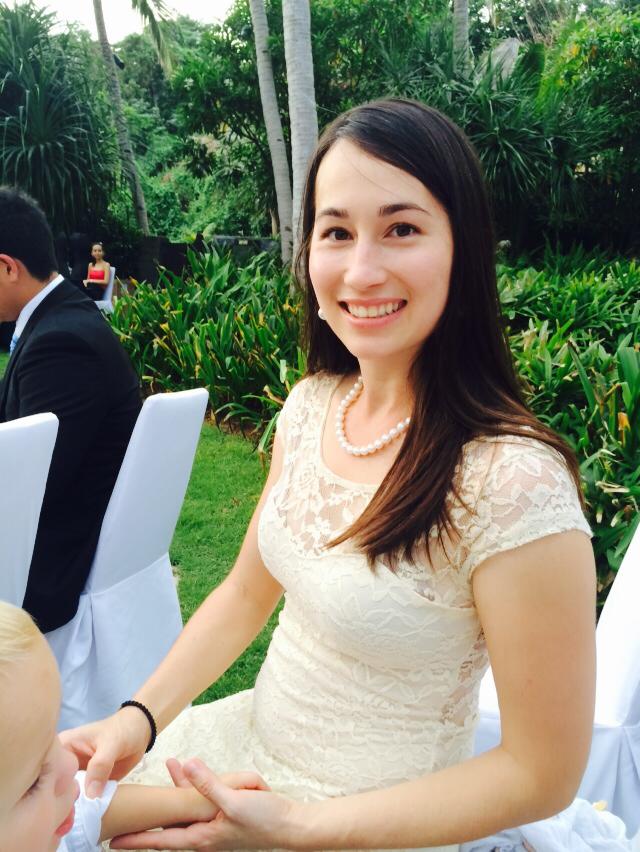 My beautiful sister, Candy, is visiting from the U.S. with her family. She gave her testimony about purity to a group of young people two weekends ago. I asked her for a copy of what she shared for the benefit of all my single readers. May this post bless you!
—
CANDY: Growing up my parents always talked to us about staying pure, guarding our hearts and bodies from sexual sin, and saving ourselves for marriage. They said we have to make the choice ahead of time to stay pure and abstain from sex before marriage. If you don't decide ahead of time, when the temptation comes, it will be harder to say no.   This applies to other areas of our lives…. Whether it be saying no to drinking, to smoking, to drugs, and even sexual orientation.
As a teenager, I actually struggled with the thought, what if I become a lesbian someday?  I played a lot of sports and I women from opposing teams were hitting on me…even while I was playing basketball against them! I talked to my mom about this and confessed my fears. I said I don't want to be a lesbian because I know it's against God's word but I'm afraid I might become one. She said it is a choice. I just need to decide ahead of time to follow God's design and trust in Him.
Amazingly, when I decided I would never become a lesbian or even experiment with things of this nature, I had a peace that came over me. The worry vanished. (I'm so glad I communicated with my Mom what was going on in my head, too, because she was able to help me.)
Another way my parents helped me was encouraging me not to be in an exclusive dating relationship until I was ready to get married. So in high school, I never had a boyfriend. However, when I started attending college, I told my parents that I needed to start dating so I would know what kind of man I wanted to marry. To me, that sounded logical and I thought I knew more than my parents about this subject. Their ideas were old fashioned to me.
Instead of reacting or belittling my ideas, we openly discussed this train of logic. I soon realized I had it backwards. First, to pray and decide what kind of man I wanted to marry… and then ONLY date the man that fit my criteria, a man who had the godly characteristics I longed for. I didn't need to date a lot of guys to figure that out. It would be a waste of my time and open me up to more temptation.
Because I was able to internalize this truth while talking to my parents, God protected me from a lot of heartache, wasted relationships and time, and potential immorality. I still remember my Dad telling me… "someday there will come a point where you think you know more than me, but I will still know more than you." Now that I'm an adult and have my own children, I full-heartedly believe that parents do know more than their children since they have the added wisdom of experience.
However, even though I believed my parents and wanted to protect my purity, I didn't always listen to their advice. One of the guidelines my parents taught me was never be in a room alone with the opposite sex. Until dental school, I had never kissed a guy.  However, there was a man who started courting me. He was handsome, musical, and smart. One night we were in my room alone and before I knew it we were kissing. I remember feeling guilty afterwards and realized I shouldn't have done that. I had wasted my first kiss on somebody that I wasn't sure I was going to marry. Even though I knew this in my head, there was a strong temptation to be physical with him.
I finally shared with my parents what was going on with me and this guy. Being accountable to my parents gave me renewed strength to put boundaries when it came to the physical aspect. I also asked my parents if they could meet the guy because I didn't want to get into a serious relationship unless they approved of him.
As my parents sat down with him and asked them questions about his plans and life goals, his answers made me realise that he wasn't God's best pick for me. With difficulty but conviction, I was able to end the dating relationship.  I praise God that my parents lovingly intervened to help me process and think through my affections for this guy. Because of their wisdom, it was apparent that I shouldn't be with him.
After this experience, I committed to honor my parents and marry someone they approved of.  Second, I knew what kind of man I wanted to marry… someone who really loved the Lord and had a mature relationship with Him. In time, God brought His best choice to me with the full blessing of my parents. In fact, he was a man whom my father identified as someone I should consider. When my dad broached the idea to me this man, Jeff, had a girlfriend. But soon after Jeff broke up with her and began expressing interest in me.
Even though I had given my first kiss away, I was able to stay a virgin and give Jeff that gift when we got married. Seven years ago, we got married and today we are blessed with a growing family — three boys — Corban, Levi and Joshua. We are both dentists, serving the Lord together, and we share a burden for dental missions.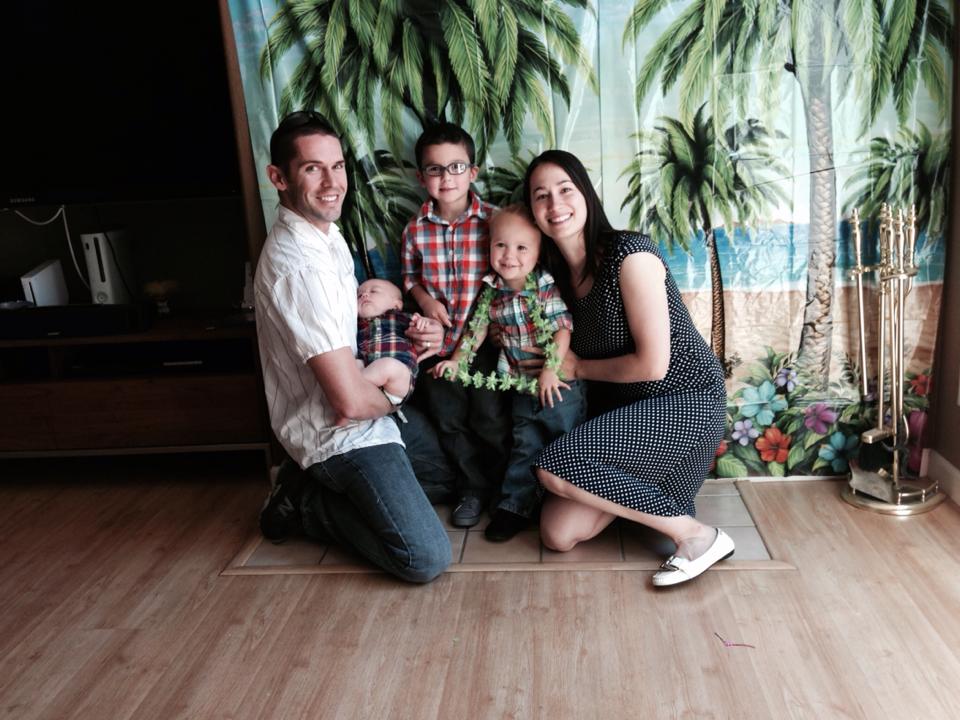 God's way is the Best Way. There is no better life lived than one that obeys and follows the Lord. God's will for us is to be pure and to guard ourselves against sexual sin.  It takes commitment to be pure and holy, to preserve one's virginity, and to set guidelines in order to avoid the temptation that is out there.  The decision must be made long before a relationship is in the picture. Furthermore, letting our parents have a say about a major choice like who we date and marry may not always turn out the way we hope, but he uses their wisdom and experience to protect us and help us make wise choices. I am so glad I didn't continue in my relationship with the guy I was seeing before Jeff. If I hadn't heeded the advice of my parents, I would have missed out on the blessings God intended for me.
To those who aren't virgins, make the decision today to be pure. My husband wasn't a virgin when we started dating. He had slept with his first girlfriend and deeply regretted what he did. I praise God that he was a changed man before we dated. He and I decided NOT to have sex together until we got married. So you can say that he was a spiritual virgin in our relationship.
Psalm 51:10 "Create in me a clean heart oh Lord, my God, and renew a right spirit within me."
—–
MY POST NOTES…
As Candy's older sister, I've witnessed first hand how God has directed the course of her life because she sought to honour him and his principles. By His grace, she was preserved from the heartaches that many women experience today. She bypassed the broken heartedness, deceit, betrayal, and depression that are very often the aftermath of sexual sin (not to mention the possibility of pregnancy and STD's, too). As a bonus, God led her to a man who respected her for her convictions and who wanted to honour them. Yes, these men still exist in the world! Jeff is a man who loves God and Candy deeply. He is also intelligent, wise, successful, and good-looking. He may not have had a perfect past (none of us do), but when he gave his life to the Lord, he too committed to purity.
I have yet to meet a woman who celebrates her sexual exploits and experiences outside the context of marriage.  Sooner or later women come to a point of recognition — that sex as portrayed by a world that has rejected its DESIGNER, is a fleeting pleasure that doesn't satisfy the greater longings for love and happiness. It may be fun at the onset, but the reality is we do not gain by giving away what is precious to us to a man who is not our husband. It is never a fair trade to exchange our bodies for the promise of their love and devotion. An honourable man will not expect a woman of worth to do this for him. This is a privilege reserved for the security and sanctity a marital relationship provides.
In contrast, I have met many women who committed to purity who are enjoying marriage as God intended them to. They do not carry the ugly baggage that sexual sin attaches to their souls. Although it is common to think casually about sex and to lose one's virginity early, the blessings of purity are worth the wait — peace, joy, protection, and God's favour.
When everyone is saying that sex is okay outside of marriage and giving hearty approval to those who engage in it, it's easy to buy into the same perspective and do the same. So the company one keeps is important.Whether it is family members or a group of friends who share the same convictions, accountability makes the commitment to purity more plausible.
It's also necessary to be sensitive to the values we are exposed to. From billboards, advertisements, TV shows, movies, internet sites, music, and even people we look up to and see as role-models, we are developing appetites and patterns of thinking that impact our concept of right or wrong. If we are constantly bombard by messages that tell us sex outside of marriage is the norm then we will believe this. Furthermore, what is to prevent us from remaining faithful to our spouse in marriage? Whatever habits we form before marriage will be difficult to undo later on.
So my dear young people, I would like to encourage you to make God's word the standard. Sexual purity isn't about staying a virgin, it is much more than this. Virginity is first and foremost a condition of the heart towards God. It is about seeking to be holy in our thoughts and actions as He is holy.
1 Corinthians 6:20 "For you have been bought with a price: therefore glorify God in your body."
For those who have made choices that have not glorified God, there is hope. Purity is a byproduct of what we fill our minds with and what we believe about God and ourselves. Don't focus on pursuing purity. Pursue God and his will for your life and he will be the one to purify you inside and out.
Some people have said, but what about the guys? Are there any guys out there who will save themselves for us? That's God's department. I was blessed to marry a guy who was a virgin. (I can talk about this in another post.) There are men out there who love God, who have also committed to purity, but I doubt you will encounter them at common social venues that one might expect to. Forget about bars, for instance. Broaden the horizon. I like what one pastor said and I will paraphrase it here… "If you want to find God's best, run as hard and as fast as you can towards God, then look to your left or right. If you see someone running in the same direction, grab their hand." Some of the sweetest marriages have happened when two persons who give themselves to God's work find one another in the context of serving God. How amazing it is when we recognise a shared passion to build God's kingdom in the heart of another. How greater still when this recognition leads to a marital union that makes two better as one!