Is it a challenge to inspire your kids to eat? Are you running out of ideas that are healthy and reasonably simple to prepare?
I was sent a copy of Yummy Mommy a week before we left for the US. Although I haven't gotten a chance to try the recipes yet I am excited to when I get back to Manila. Even my second son, Edan, picked some of the ideas he would like me to cook or bake in the kitchen. It is such a great book for moms who want to offer kid-friendly meals to their children. I am sure all moms can relate to eating-related issues with their kids and a lot of recipe books ala sneaky chef style don't always recommend ingredients that are locally available. This one does.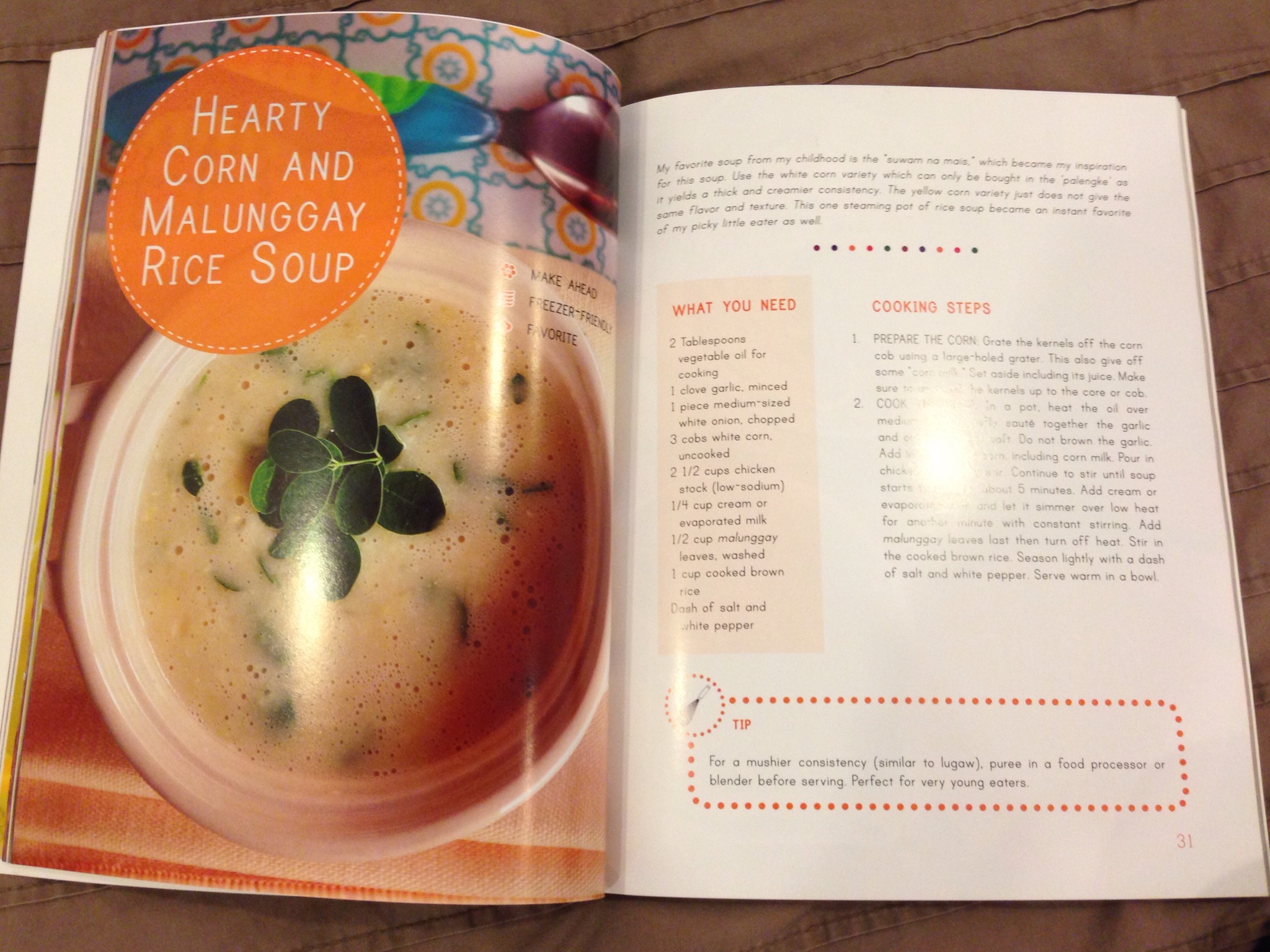 as s
Here is Anvil Publishing's write up on their book…
Anvil Publishing releases Yummy Mommy by Tricel De Guzman, a full-time mother and dedicated homemaker, who collected favorite recipes of dishes of her daughter who is a picky eater. Aside from the delicious recipes, Tricel shares tips on food preparation and proper feeding Celebrity Mommy Cheska Garcia-Kramer tried cooking these yummy recipes for her picky eater Kendra and raved about it on Instagram! What's more, all the dishes can be enjoyed by other family members.
Mommies can try mouthwatering dishes like, Spinach Rice with Tofu and Kiwi, Nice and Gooey Chicken Wings, Popcorn Shrimp with Orange Dip, Salmon Broccoli Rice Bake. Make kids enjoy merienda with Banana Fritters with Cream Cheese Sauce, Jam and Cheese Grilled Sandwich, Fruit Sticks with Milo Dip. For busy working moms, the No-bake desserts such as Banana Ice Cream Burrito, Blueberry Cheesecake in a Jar, Milk Flan with Honey Prune Sauce, and Mango-Ginger Parfait are perfect meal enders.
Yummy Mommy is now in the BESTSELLER list of National Book Store and Powerbooks nationwide.