I watched them embrace one another, old friends…people my dad referred to as "antique" friends, which could have been interpreted as politically incorrect. However, both parties understood what he meant. There are some friendships that stand the test of time. In their case, over forty years.
Over forty years ago, my mom was a singer for a group called Crossroads. They traveled the world bringing Christian music and the gospel of Jesus Christ to people. Chuck and Sandy were part of this group and knew my mother as a single woman – a blond-haired, blue-eyed belle that hailed from Florida.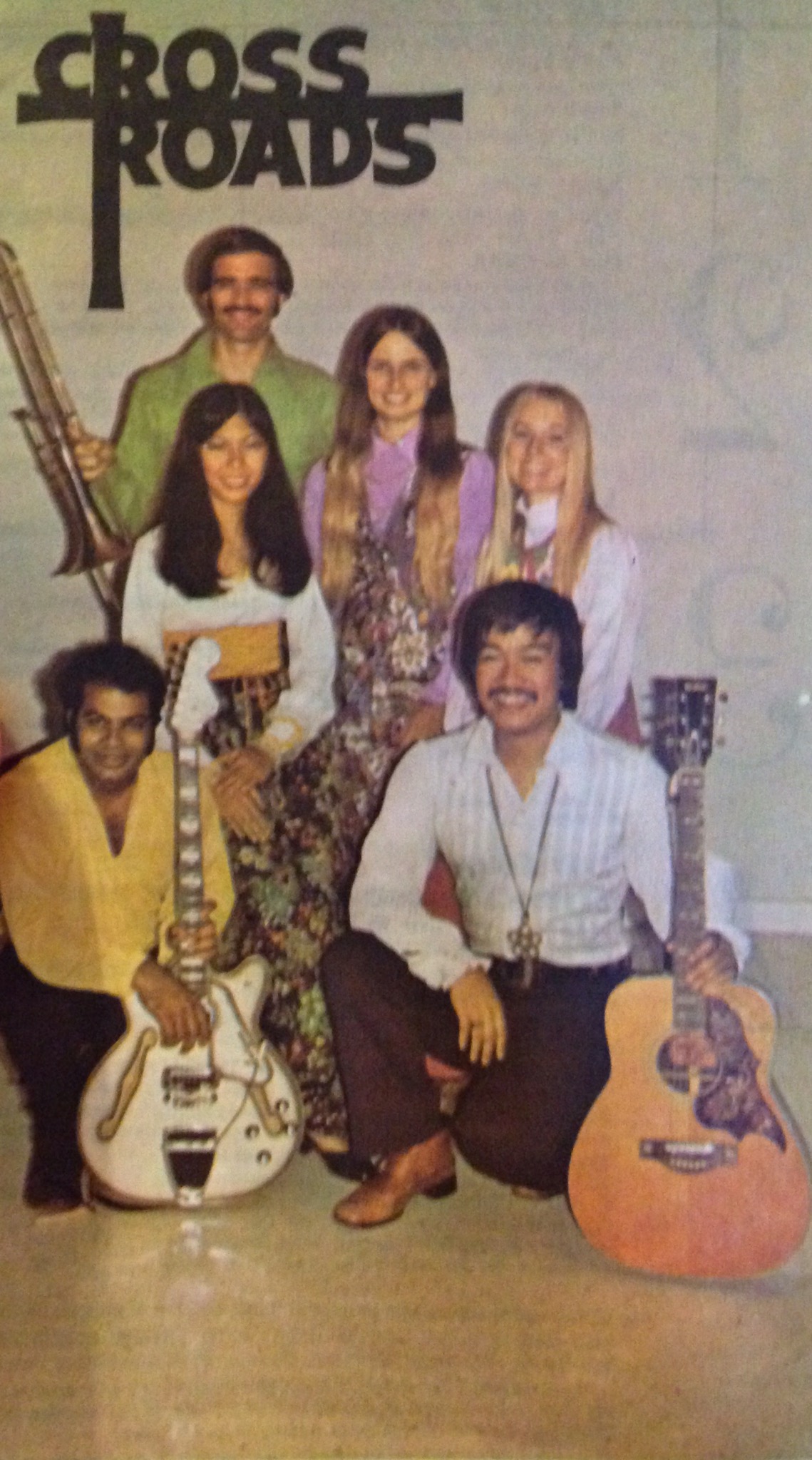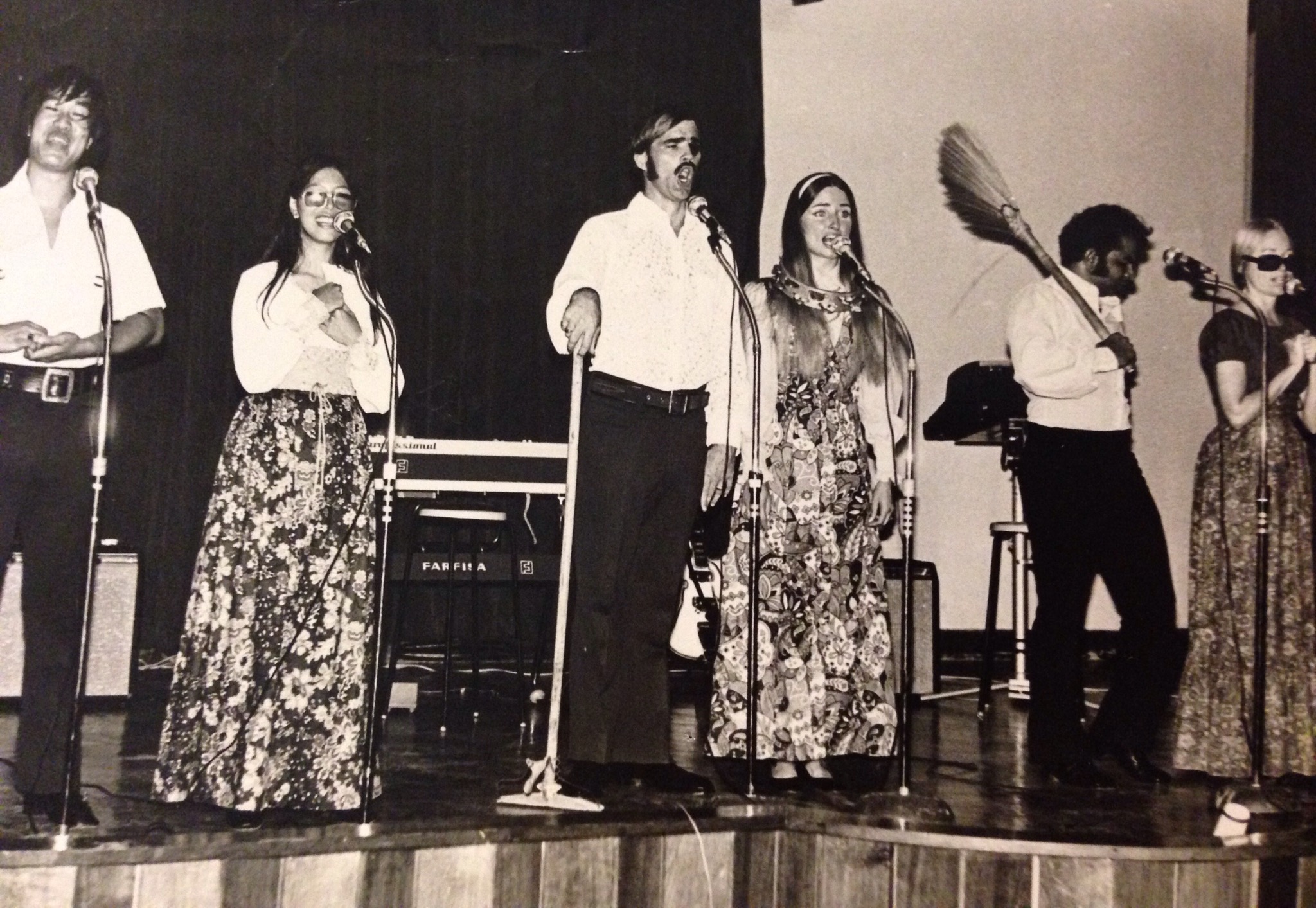 Burdened to give her life to serve the Lord, my mom left the comforts of America and her boyfriend to minister to people all over Southeast Asia. Naturally, at one point, this landed her on the shores of the Philippines. At a bible study, she met my father, a Chinese businessman who loved God and had a passion for the gospel. It was an unlikely but God-ordained romance that blossomed in the context of a shared desire to reach the world with the message of Christ's love.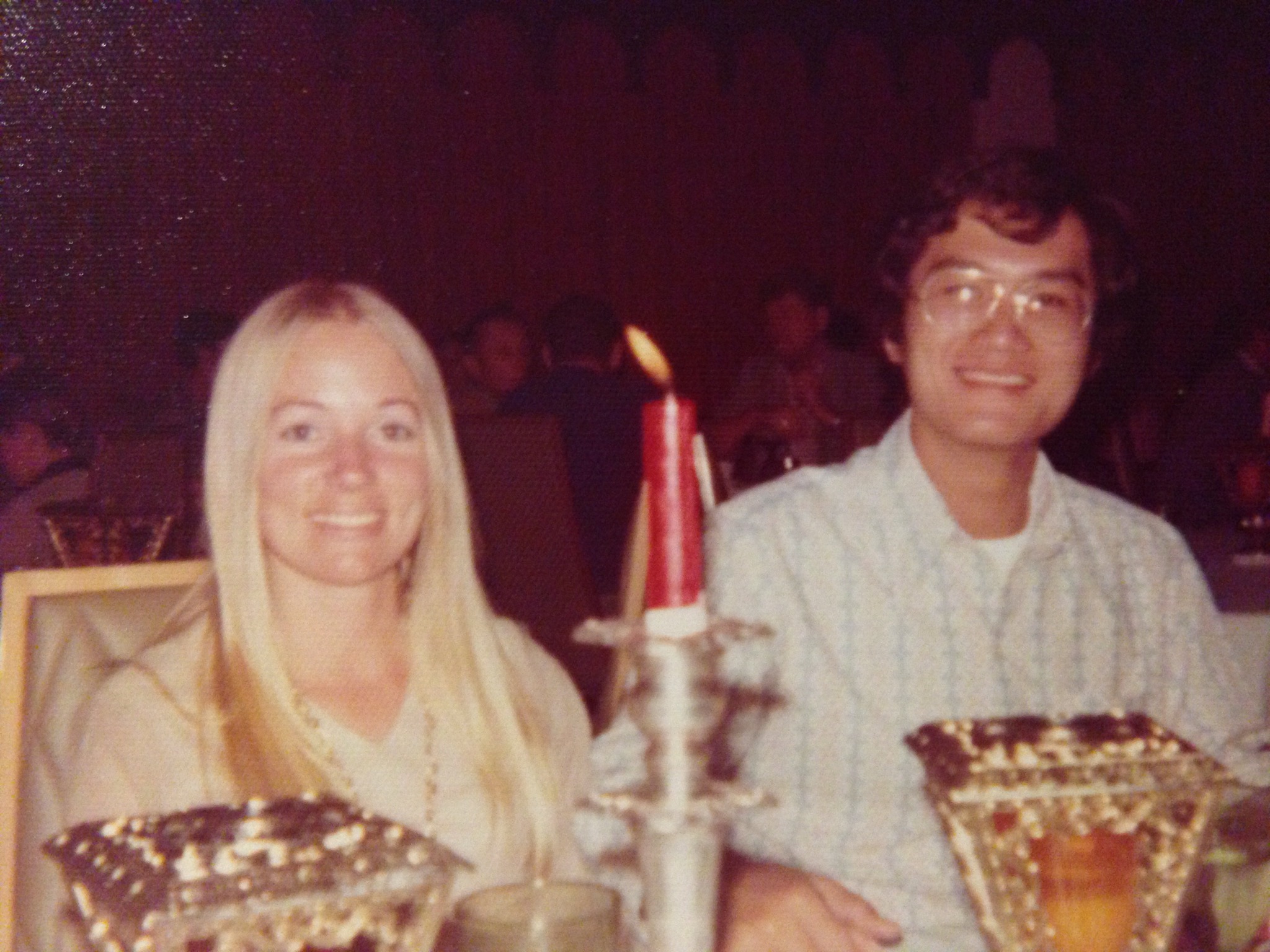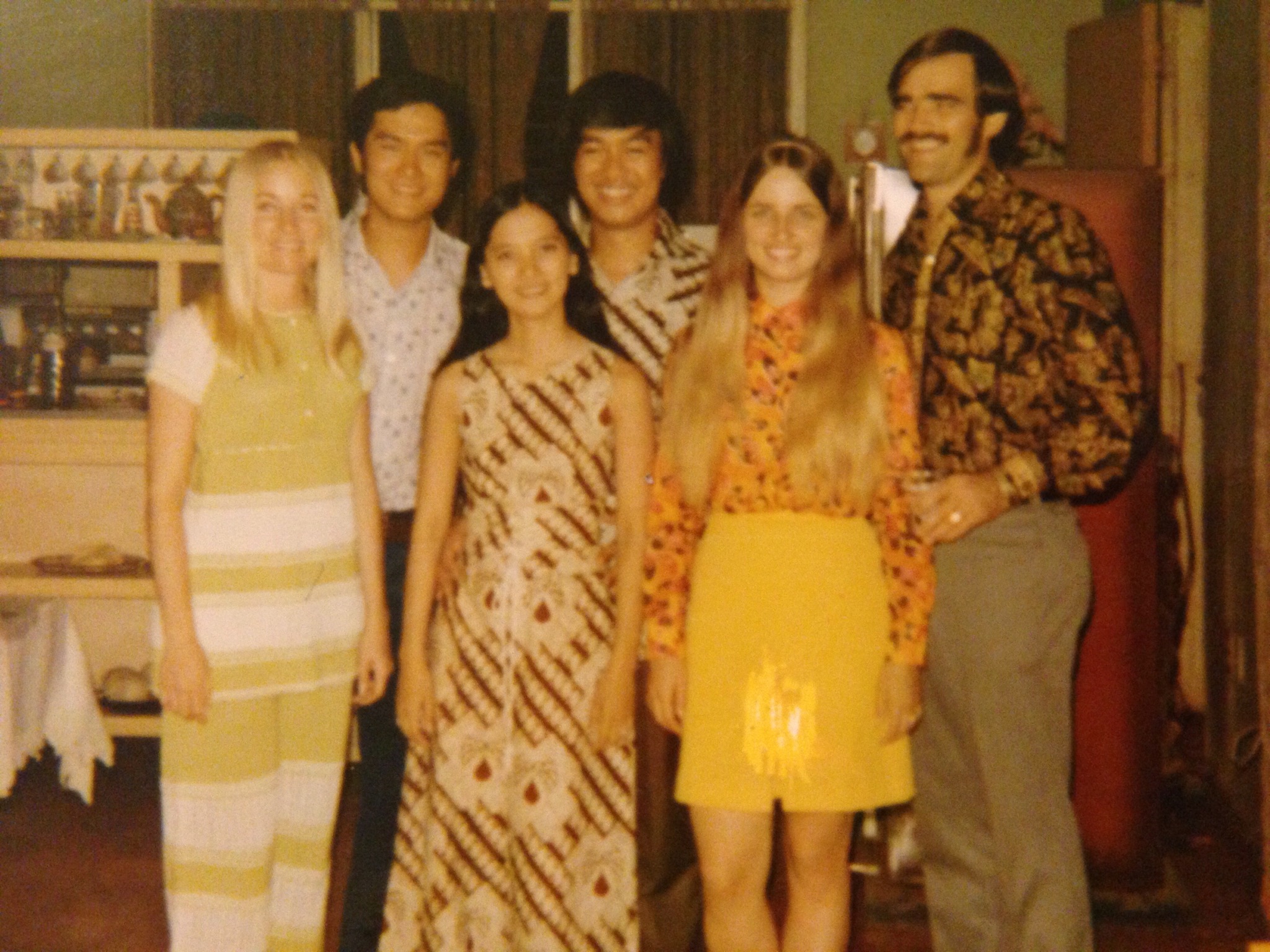 Chuck and Sandy were part of my parents' history. They were witnesses to God's orchestration, privy to the process of discernment that my mom went through. When she received confirmation to marry my dad, she asked Sandy to hold her accountable. "God has told me to say yes to Peter and I want you to be a witness that I am supposed to." These were my mom's words to Sandy.
While marriage is always a life-altering decision, my mom's choice to say yes to my dad came with other considerations. This would be a cross-cultural marriage (very uncommon back then). He was a businessman (she was a missionary), and she would have to leave her home for good. Ironically, she told herself she would NEVER marry a businessman. God has a sense of humor.
I've always marveled at my mother's faith. When she married my dad, she looked to the biblical example of Ruth who declared to her mother-in-law, "Where you go, I will go. Your people will be my people. Your God will be my God." Similarly, my mom was willing to follow my dad wherever he would lead her.
)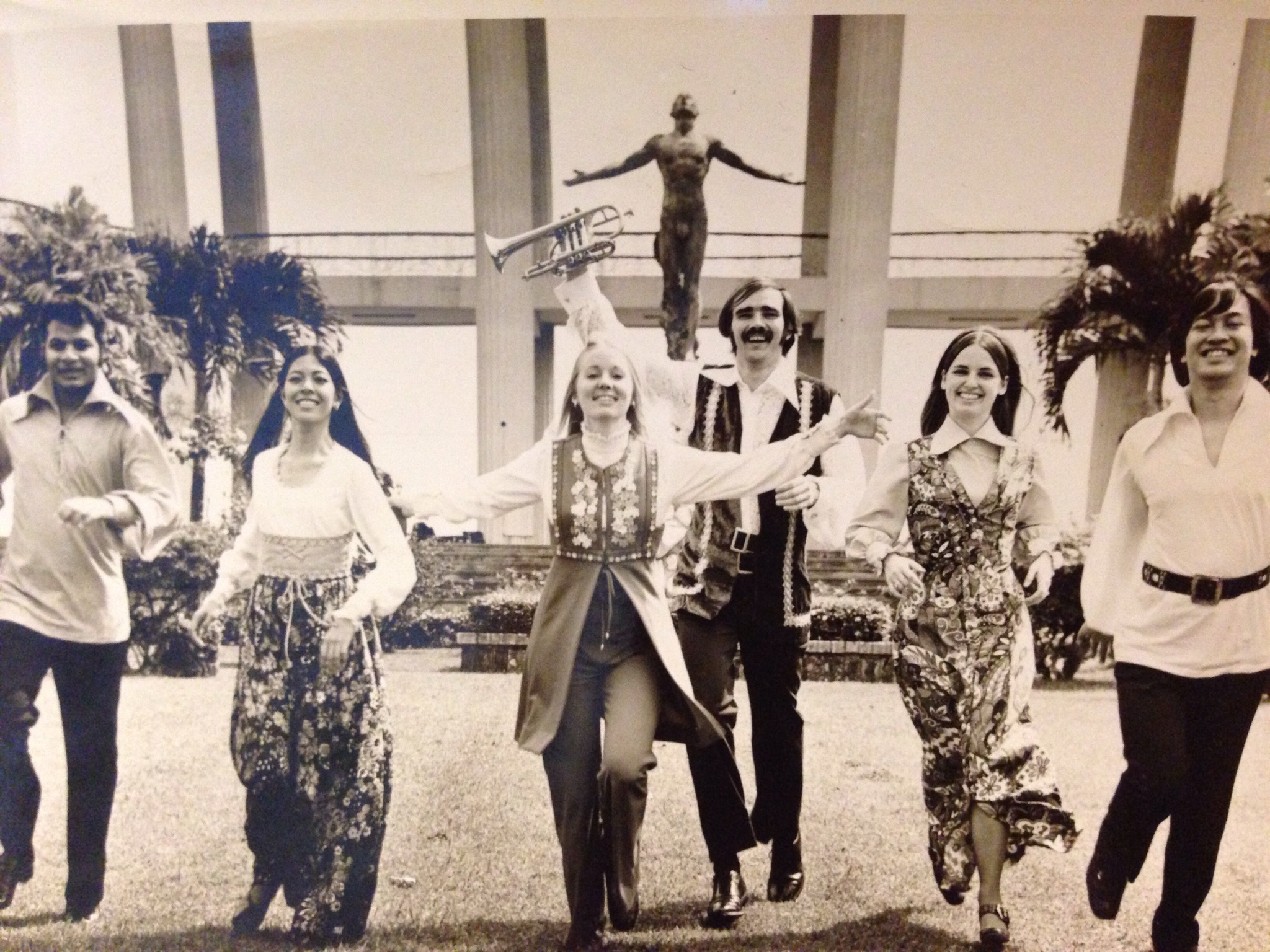 They have been married for nearly 42 years, and by God's grace, their love grows stronger and more beautiful still. In a world where marriages have shorter and shorter expiry dates, they might be considered a miracle. So it is always refreshing and encouraging to encounter couples who are just like them, who have chosen to keep Christ as the anchor of their relationship.
I had heard Chuck and Sandy's names names mentioned in stories and seen the sepia and black and white pictures slipped into browned sleeves of old photo albums. But meeting them in person helped me to better understand who my parents are. After all these years, Chuck and Sandy were like a piece of a puzzle that I never knew was missing.
My parents don't dwell on the past too much. They were never really the type to sit down and narrate every detail of their life histories, so any chance I get to see or hear more about the people they once were is really interesting and entertaining to me. As my parents enter into the winter season of their lives, I want to make sure I know everything I possibly can about them.
They hadn't seen Chuck and Sandy in over forty years so this was a pretty historic get-together. My parents sat in their living room, which was decorated with wood carvings from the Philippines and other Asian-inspired pieces that looked comfortingly familiar. For an instant I had the same feeling I used to have when I stepped into my grandparents' home in Pensacola, Florida. The carpeted flooring, the overstuffed sofas and lazy boys in the family room with toys set aside for the grandkids. It was reminiscent of the coziness I always loved when we visited my grandparents during the summer.
We spent a couple of hours in Chuck and Sandy's home since my parents had decades to catch up on. All four of them have aged significantly since they last saw one another but it was like the old days as they engaged one another in conversation, trading jokes, updates, and exchanging ministry ideas.
When we left I had this sense to write about our time together because I was reminded of the friendships Edric and I share with the people in our discipleship group. Of all people in this world, we walk shoulder to shoulder with them as brothers and sisters in Christ. Forty years from now, what will we be like? What will define the decades that we live?
I pray we will all finish well — that no matter where God leads us we will cross life's finish line still passionate about loving and serving God, with our marriages unbroken, and our children following Jesus.
Our discipleship group in the Philippines…our bigger family in Christ!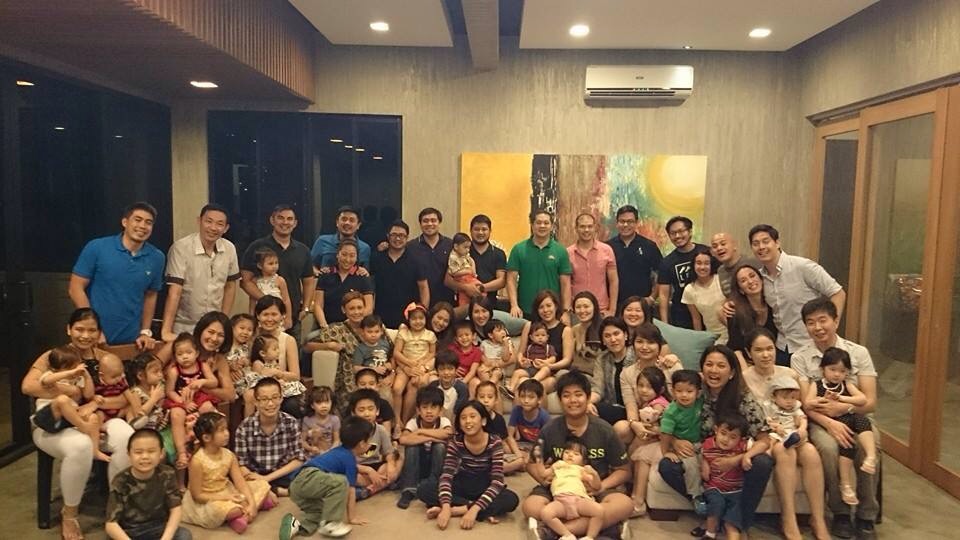 Do you not know that those who run in a race all run, but only one receives the prize? Run in such a way that you may win. Everyone who competes in the games exercises self-control in all things. They then do it to receive a perishable wreath, but we an imperishable. Therefore I run in such a way, as not without aim; I box in such a way, as not beating the air; but I discipline my body and make it my slave, so that, after I have preached to others, I myself will not be disqualified. (‭1 Corinthians‬ ‭9‬:‭24-27‬ NASB)