I blew it in the car, on the way to a Christmas dinner with friends. Edric didn't remember a discussion and agreement we had and it irked me. So I threw my phone against the back of the driver's seat, and it fell to the floor with a thud. Even though I didn't get the drama I intended because the padded seat cushioned the phone, the gesture broadcasted my anger, coupled by a statement I made that actually included a bad word!
Edric asked me if I had gifts for a group of people we were going to meet with and I reminded him that we were skipping the gift-giving this Christmas because we were going to be out of the country. Then he questioned my logic since I prepared presents for his office and ANC colleagues. My defense was, "You told me to have gifts ready for these groups." Then came his famous line, "I don't remember."
"How can you not remember? This is how the dialogue went…" And I attempted to give the context and the phrases we exchanged. According to him bits and pieces were coming back to him but he still wasn't sure that we had the conversation.
Edric and I are aging. Of course. That goes without saying. But sometimes this means we don't have the best memories. He forgets our conversations and I forget people's names. In this instance he didn't recall our discussion about Christmas gifts. It really shouldn't have been a big deal but I mountained it into a serious issue because he was disappointed with me for not having Christmas presents ready to give to the group of friends we were having dinner with. I was very upset with him for claiming he had no recollection of our dialogue and then refusing to believe me.
I don't say bad words! But under my breath I blurted, "This —— annoys me!"
As soon as the sentence escaped from my lips I felt the remorse. There it was in bold letters, capitalized and italicized, lingering in the air — the noxious evidence of my angry heart.
Edric was quiet. He didn't fight with me which escalated the guilt I was feeling. My outburst was very wrong and childish. I had lost my temper.
After apologizing for my attitude and behavior, Edric took my hand and held it. "Why are you doing that?" I asked, feeling undeserving.
"I love you."
I didn't deserve that either!
The rest of the way I spoke very little. After our dinner I asked for an apology again for my disrespectful and un-Christlike response to him. Edric forgave me.
Just a week before I had stood before thousands of people and shared about my life testimony, talking about what God had done in my life. Many people came up to me to encourage me and tell me that they were blessed.
How is it that just days later I said something profane? From the very same mouth that glorified God, came a vile utterance intended to hurt Edric.
On the one hand I could make excuses. We had an engagement every night that week and multiple activities during the day that exhausted me. I was pushing the kids to finish their homeschool work before our vacation. Catalina fell ill. There were many last minute errands that needed my attention, and so on. However the reality was I simply gave in to my carnal self.
I chose to hurl my phone and give in to the rising anger that had cooked up a tempestuous storm inside of me. And then I chose to punctuate it with a curse word for emphasis. I made those choices. Wrong choices that revealed the more pertinent problem of my heart.
My dad and mom used to tell me, if you want to be spirit filled, then "feed the white dog and starve the black one," in reference to the two antithetical natures that co-exist in all of us. The white dog represents who we are in Christ, the black one symbolizes the flesh — ever lurking, ready to pounce and take over.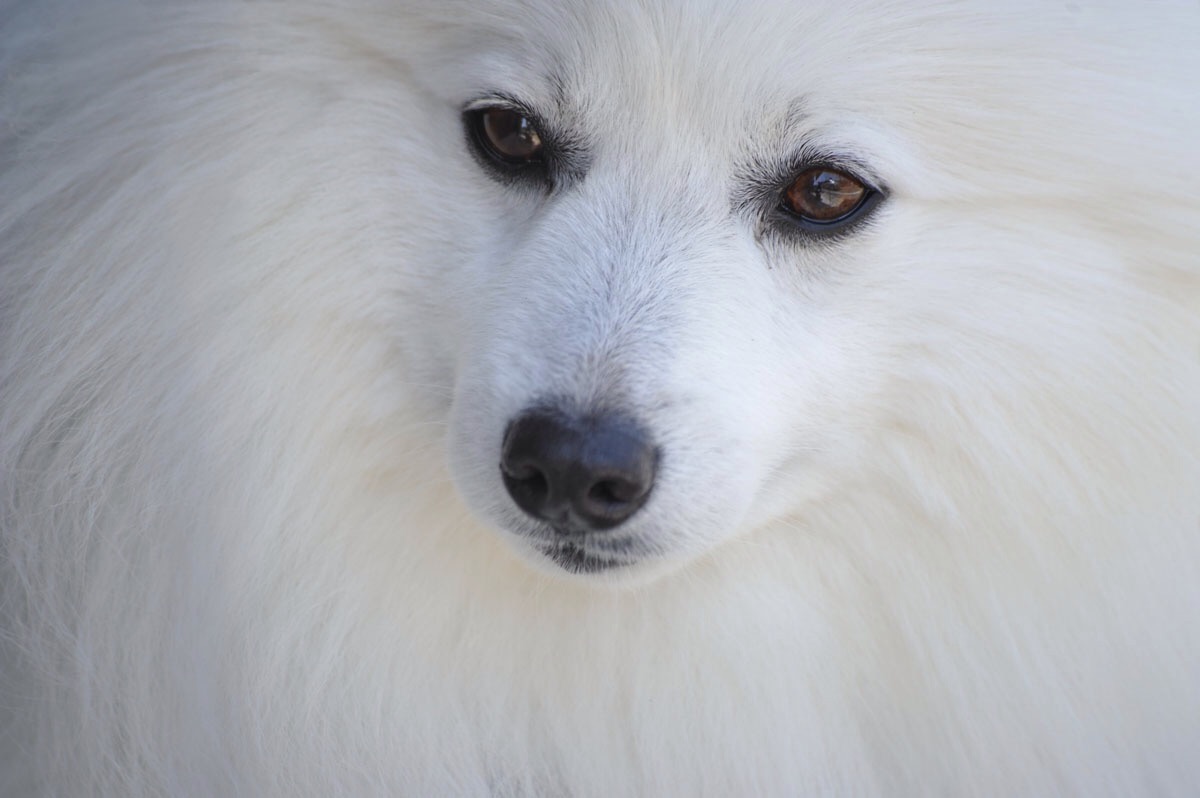 (Photo courtesy of car-memes.com)
The "white dog" version of myself had been starved as of late. In all my doings, I made little time to fill myself with truth and to pray. My spiritual reserves were depleted.
Thankfully, I have a long vacation to rest, relax, and recharge…to "feed" the white dog. In the meantime, let me leave you with this passage of scripture that convicted me and ministered to me…
But I say, walk by the Spirit, and you will not carry out the desire of the flesh. For the flesh sets its desire against the Spirit, and the Spirit against the flesh; for these are in opposition to one another, so that you may not do the things that you please.
Now the deeds of the flesh are evident, which are: immorality, impurity, sensuality, idolatry, sorcery, enmities, strife, jealousy, outbursts of anger, disputes, dissensions, factions, envying, drunkenness, carousing, and things like these, of which I forewarn you, just as I have forewarned you, that those who practice such things will not inherit the kingdom of God. But the fruit of the Spirit is love, joy, peace, patience, kindness, goodness, faithfulness, gentleness, self-control; against such things there is no law. Now those who belong to Christ Jesus have crucified the flesh with its passions and desires. If we live by the Spirit, let us also walk by the Spirit. Let us not become boastful, challenging one another, envying one another. (‭Galatians‬ ‭5‬:‭16-17, 19-26‬ NASB)
Some ideas on how to feed the white dog:
– Meditate on God's Word daily
– Develop the habit of conversing with God
– Listen and watch what is edifying / what encourages righteousness and holiness
– Surround yourself with people who will keep you accountable and help you grow spiritually
– Declare God's goodness and gospel to others
– Get adequate sleep and rest
– Develop the areas God has gifted you in and use these skills, hobbies, or resources to bless others and minister to them