It sometimes feels like fifty first lessons when I am teaching my sprightly and sweet daughter, Tiana. At four years old, she struggles to remember concepts.
Part of it is probably her age and the other is I haven't been as intentional about teaching her. I probably wouldn't make such a big deal out of it if she was my first child, but since my three older boys all read early and got mathematics quickly, sometimes I get worried and frustrated about where Tiana is at academically.
After I teach her letter sounds and numbers, the next day, she will casually forget when I ask her, "What letter is this? What sound does it make? Or what number is this?" It reminds me of the movie, em>Fifty First Dates, where Drew Barymore plays a woman whose day resets every morning.
Tiana gives me a "Huh? Ummm," and a blank stare. On the one hand, it's awfully cute, the way she cocks one eyebrow up and makes a ridiculous frown with her bangs dangling over her face. She looks like the little kid in Despicable Me. The one who says, "It's so fluffy!"
It almost seems like she is kidding around when she acts so clueless. But then I start to panic when it becomes obvious that she has totally forgotten something like what the numbers 1 to 10 are. As I vacillate between incredulous and forgiving, I think to myself, is she mentally challenged? Should I have her tested for a disability? Is she too young? Am I doing something wrong?
Deep in my heart I know she is a bright child. She has the gift of insight and sensitivity which is often times better than displays of academic ability. She is also a joyful child and very obedient.
However, when I am in the homeschooling zone, where I must put on my "parent-teacher" cap and cover pre-school concepts with her, I can be reactive. Since my boys were able to "get it" pretty quickly when they were her age then why can't she? This isn't complicated stuff. It's basic. It's simple.
Today I was tempted to compare her again when she couldn't identify number 5. A few days ago she was confidentially doing so and then it was back to ground zero. I was about to give in to the annoyance that was building up inside of me, but God reminded me to apply what I tell other homeschooling moms.
I need to begin with the premise that she is capable. What I have to do is change my approach and methodology, even my goals. I may want her to be at a certain level in her academics at four years old but even if she isn't, that's alright. With repetition, consistency, intentionality, and creativity, (and prayer!) Tiana will most certainly learn. She learns everyday, even if she may forget her letters and numbers. But she definitely needs my guidance and my hopefulness. I need to encourage her and be positive.
So today, I adjusted my lesson plan and focused on the number 5. Just number 5. She has no problem counting, and she understands 1 is to 1 correspondence. But sometimes she guesses when she looks at the numbers, especially with numbers 5 to 9.
First, I made a list of 5's on our white board easel. And then I had her write number 5 many times, as many times as she could. I repeatedly asked her, "What number are you writing now?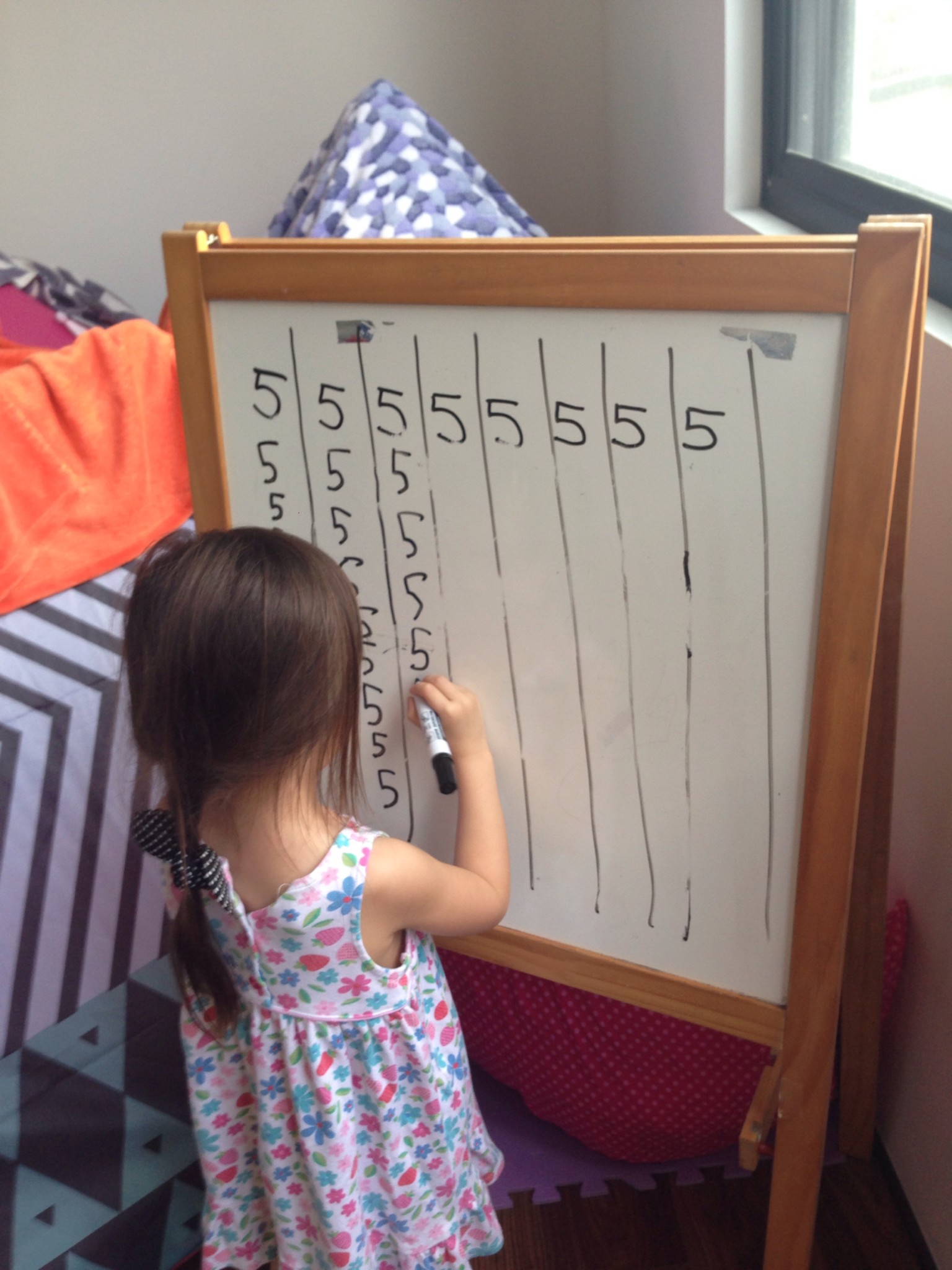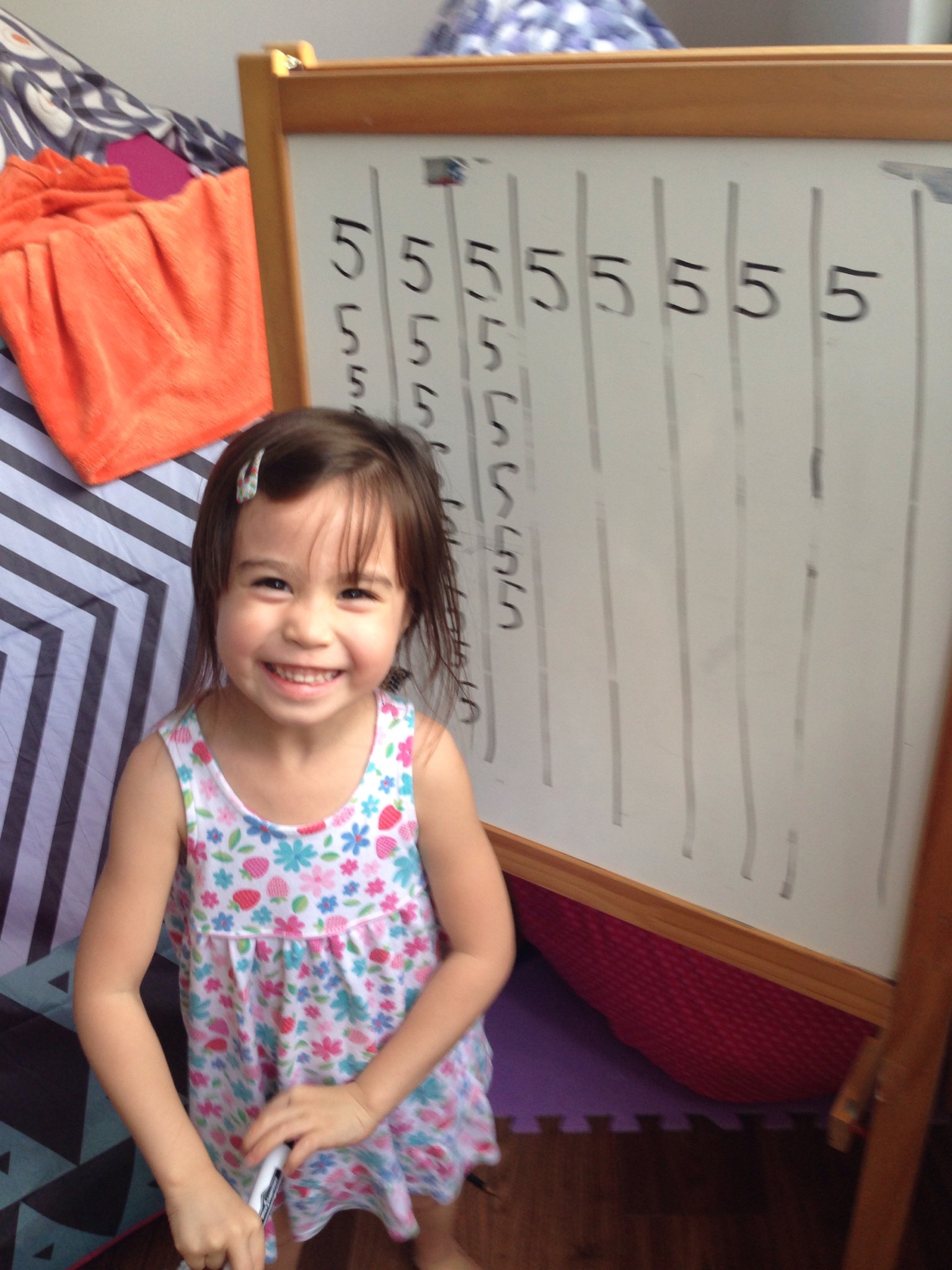 "Number 5!" She would say with enthusiasm. Because she was writing with a white board marker, she didn't mind at all. It didn't feel like work.
After she wrote each column, I would play a "bring me" game with her. She had to bring me objects like 5 spoons, 5 stuffed toys, 5 pillows, 5 rocks, 5 shirts, 5 shoes, 5 books, etc.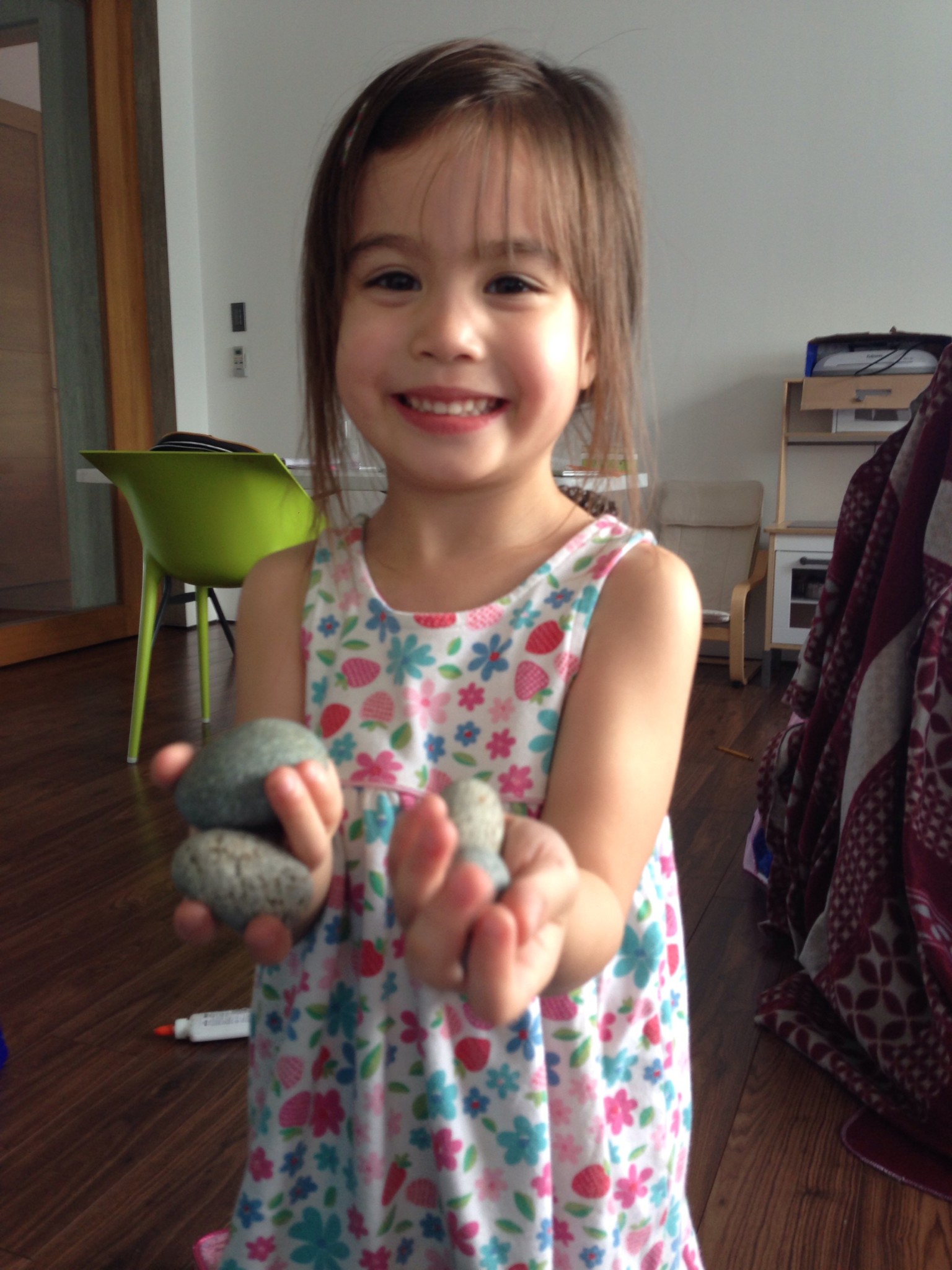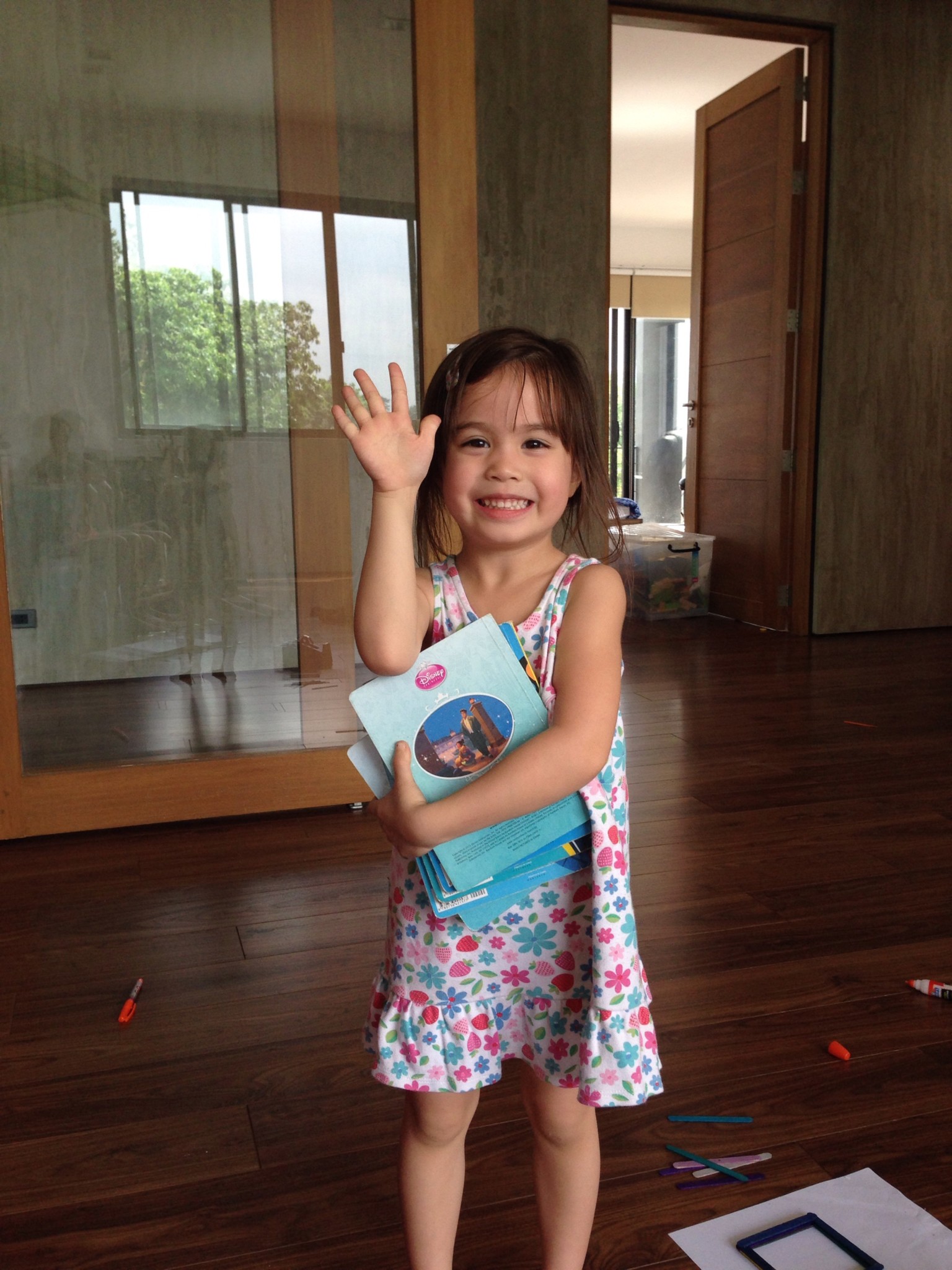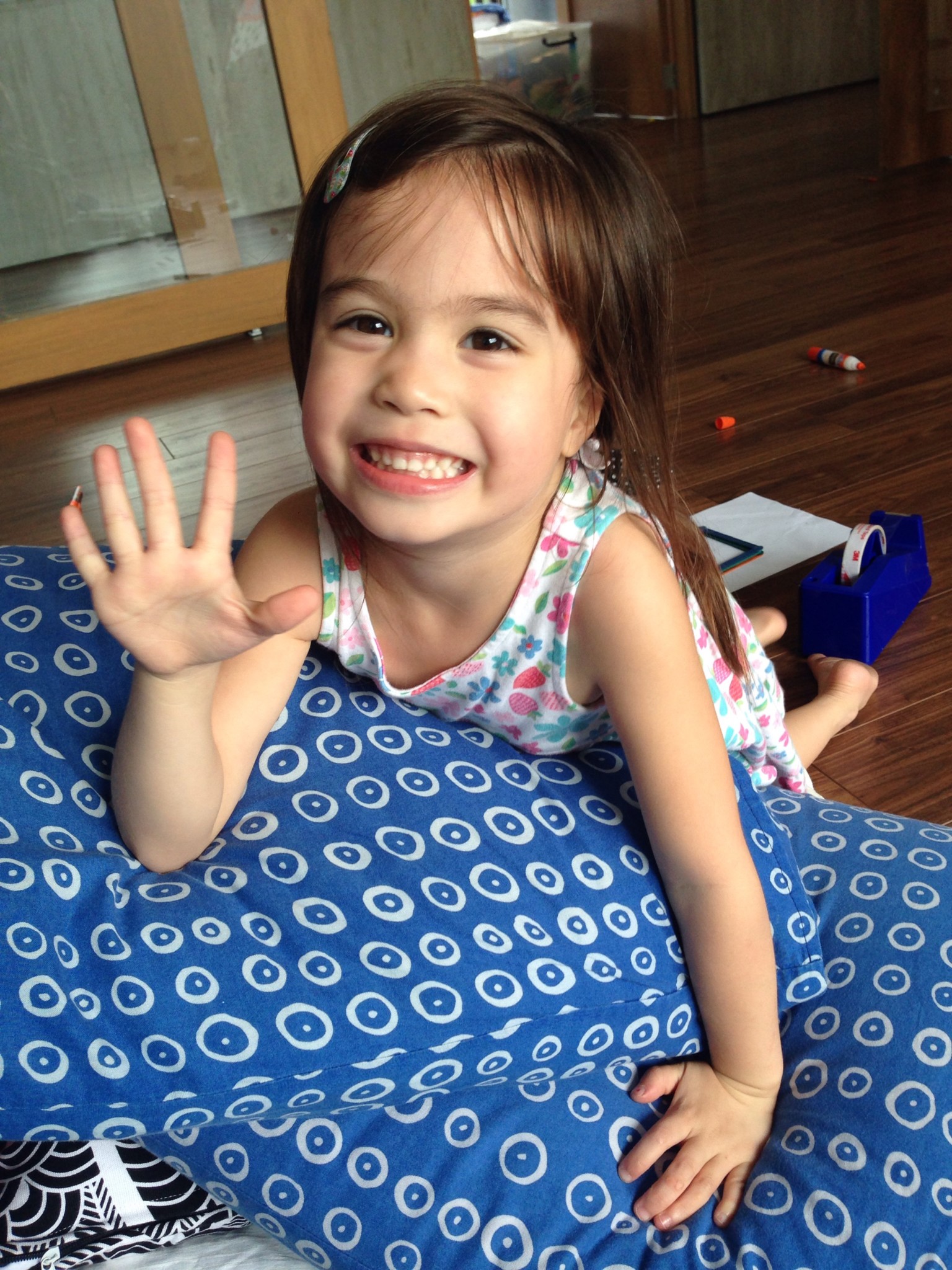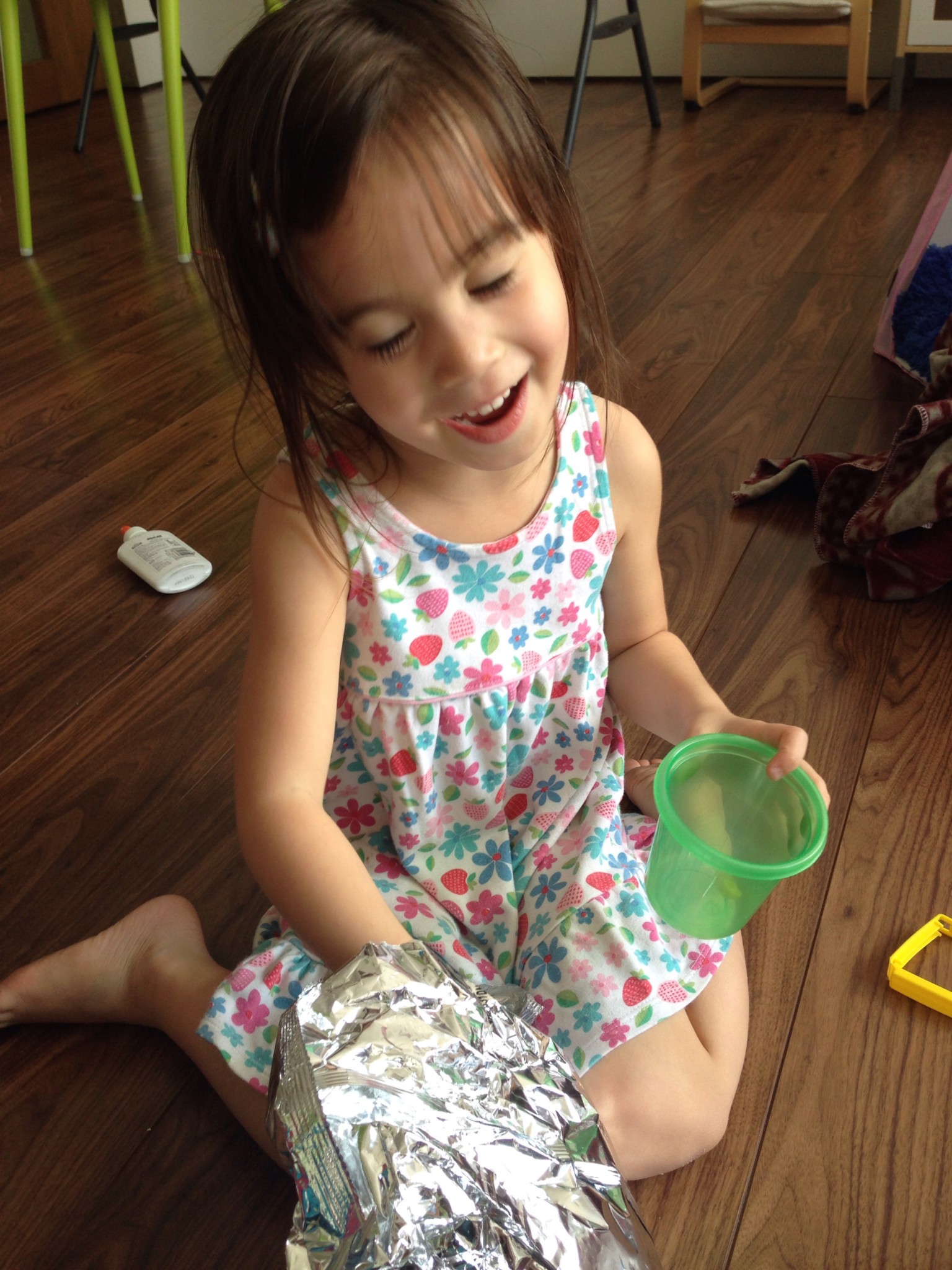 "This is game, right mom?"
"Yes, it is!" And she would go all around the house looking for the items. While Tiana was busy hunting for the objects, I attended to my sons. The game worked in my favor, too.
Every now and then I would call out to her, "What number is that?" "How many ________ do you have to bring me?" How old will you be this year?"
"(Number) 5!"
By the time Tiana finished her "game" she had unknowingly written one hundred number 5's! Afterwards I gave her a blank sheet of paper and she victoriously wrote down the number 5 without looking at the white board. I tested her again in the afternoon and she still remembered.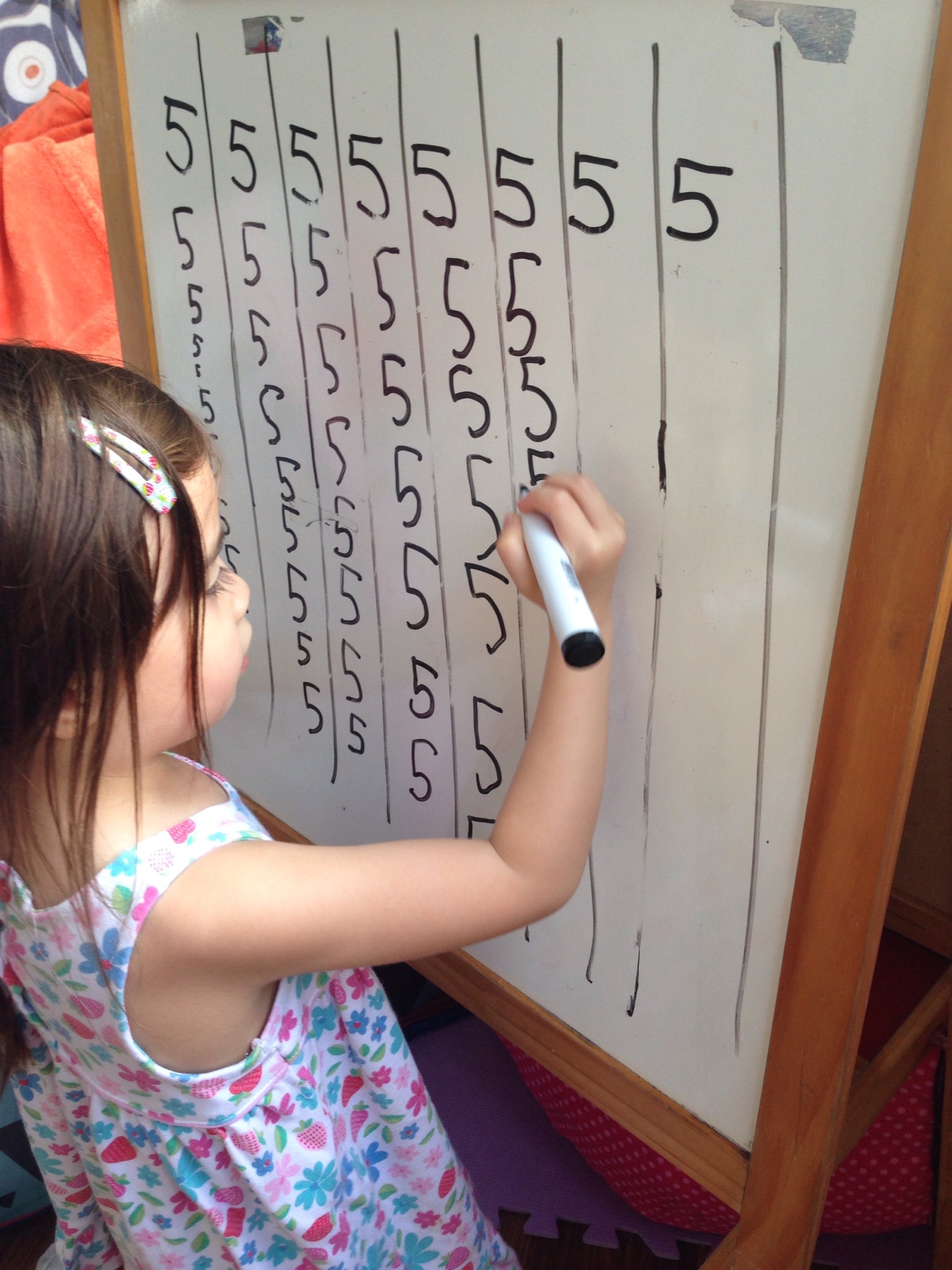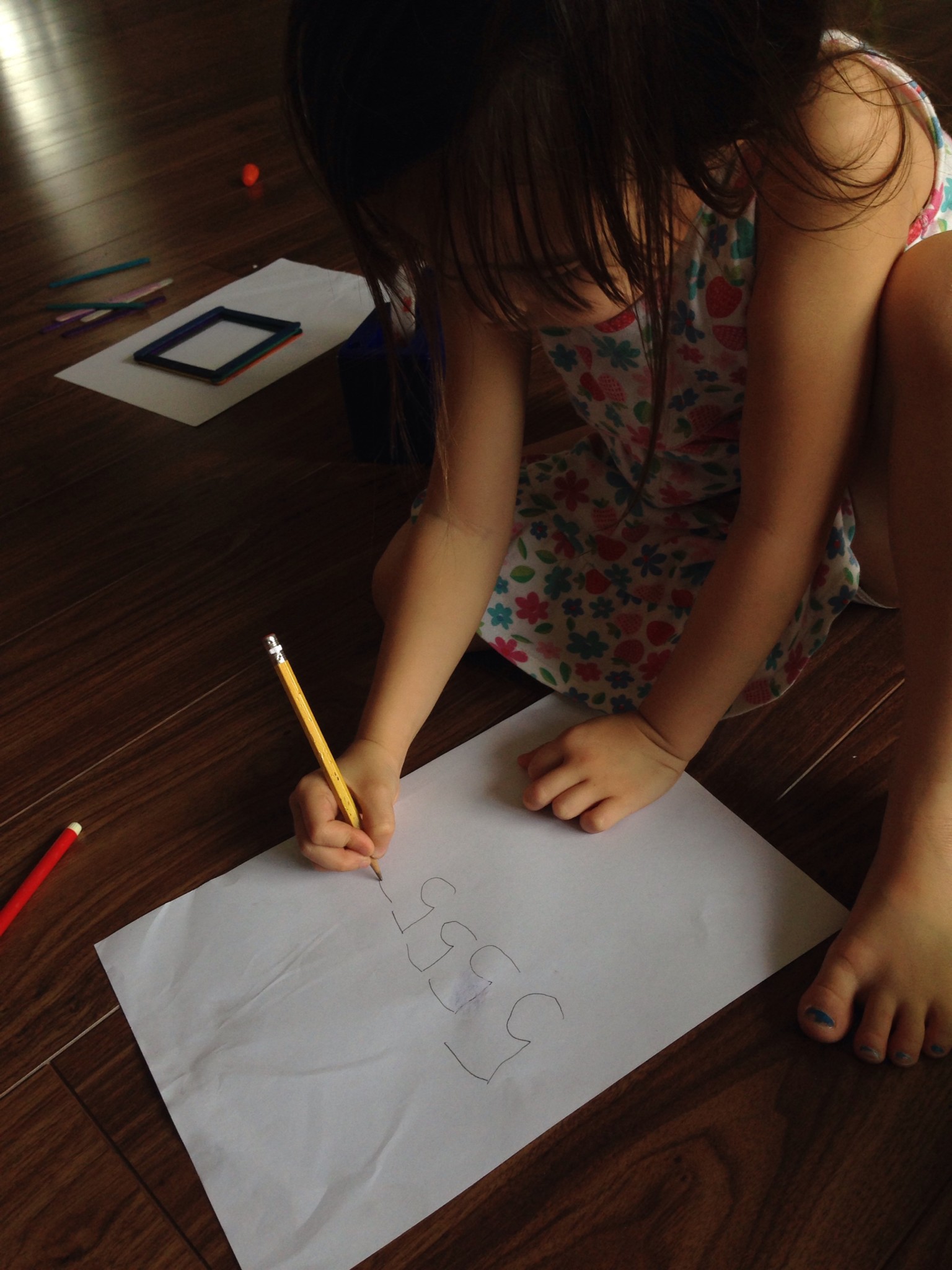 We shall see what happens tomorrow morning! Her brain may reset again but that's okay. We will get through these fifty first lessons somehow, one day at a time, and by God's grace!