My older sons were de-motivated at the beginning of the morning. When they looked over the homeschool work they had to get done, they sulked and complained about being "stressed."
I am partially to blame for using this word lightly. When I have a lot going on, I will loosely say, "I'm stressed." As a result, my kids have adapted it as a descriptor to explain how they feel when they see their books piled up beside them.
My example has not been profitable for them. It has caused them to misunderstand what REAL STRESS really is. So I decided to have an enlightening conversation with them once and for all to stop the misuse of this word in our home.
Stressed, I said emphatically. Do you really know what stress means? The word "stressed out" is more appropriately used by those who don't have a home, who don't have food, or clothing, who are deathly sick, and don't have a family to love them. You and I don't have stress in our lives, we are privileged…privileged to have food, clothing, shelter, to be sitting on this couch with one another, in the middle of a beautiful family room, where we are reading books we can afford to buy, and enjoying one another's company. And most of all, we are privileged to have a relationship with Jesus Christ and to know where we are going one day if we die. That's being privileged, not stressed. I know I have used that word "stressed" and you have copied me, and I have been wrong. (Please forgive me was added later on.) But from now on, we are banned from saying that word. Everyone who says it will loose points. Even me. You can fine me for saying it.
The expressions on my children's faces changed from frowns to smiles as they realized that God has been good to us. He is good to us. Period. There may be times when our family experiences trials but in comparison to what we have in Christ, to having eternal security, stress doesn't have to impair us from accomplishing the tasks we have been entrusted with or steal our peace and joy.
…May grace and peace be yours in the fullest measure. Blessed be the God and Father of our Lord Jesus Christ, who according to His great mercy has caused us to be born again to a living hope through the resurrection of Jesus Christ from the dead, to obtain an inheritance which is imperishable and undefiled andwill not fade away, reserved in heaven for you, who are protected by the power of God through faith for a salvation ready to be revealed in the last time. In this you greatly rejoice, even though now for a little while, if necessary, you have been distressed by various trials, so that the proof of your faith, being more precious than gold which is perishable, even though tested by fire, may be found to result in praise and glory and honor at the revelation of Jesus Christ;  and though you have not seen Him, you love Him, and though you do not see Him now, but believe in Him, you greatly rejoice with joy inexpressible and full of glory, obtaining as the outcome of your faith the salvation of your souls. (1 Peter 1:2-9)
It's so important to teach our children perspective and to remind ourselves, as parents, that we can choose to look at our circumstances positively or negatively. When we focus on the privileges we have, it encourages our children to do the same. When we bicker and complain about hardships, our children will do the same. However, this isn't just about our attitude on present circumstances. I shared the passages in 1 Peter 1:2-9 because we are supposed to look beyond this world, to the heavenly future God has in store for us which is certain and secure in Jesus Christ. We may go through very real problems and issues that may warrant the use of the word "stress" but in light of eternity, these remain for just "a little while" as the apostle Peter states. So let us "greatly rejoice with joy inexpressible and full of glory, obtaining as the outcome of our faith the salvation of our souls." That's what faith is!
Growing up, my parents role-modeled putting on spiritual lenses in the face of challenges and trials. My grandfather had once upon a time been very wealthy. He had an office in the Empire State Building and owned a textile company called Riverside Mills. He was featured in Reader's Digest's Who's Who In Asia. So my dad was raised with, what he called, a platinum spoon. When he graduated from college, he worked for the family business. However, due to a series of bad decisions made by the company (not my father), one of the late Ferdinand Marcos' cronies kicked my dad out of the family business and took over. It was incredulous. (I have simplified the story.)
My dad witnessed the humiliation of his father and the entire family. At one point, he admitted that he wanted to change his last name because so much ridicule was attached to it. However, he believed God had a purpose for allowing this to happen. Since we were very young children at the time, we didn't feel the sting too much, but my parents had to figure out how to survive. (We ate fish most of the time, which I grew to love!)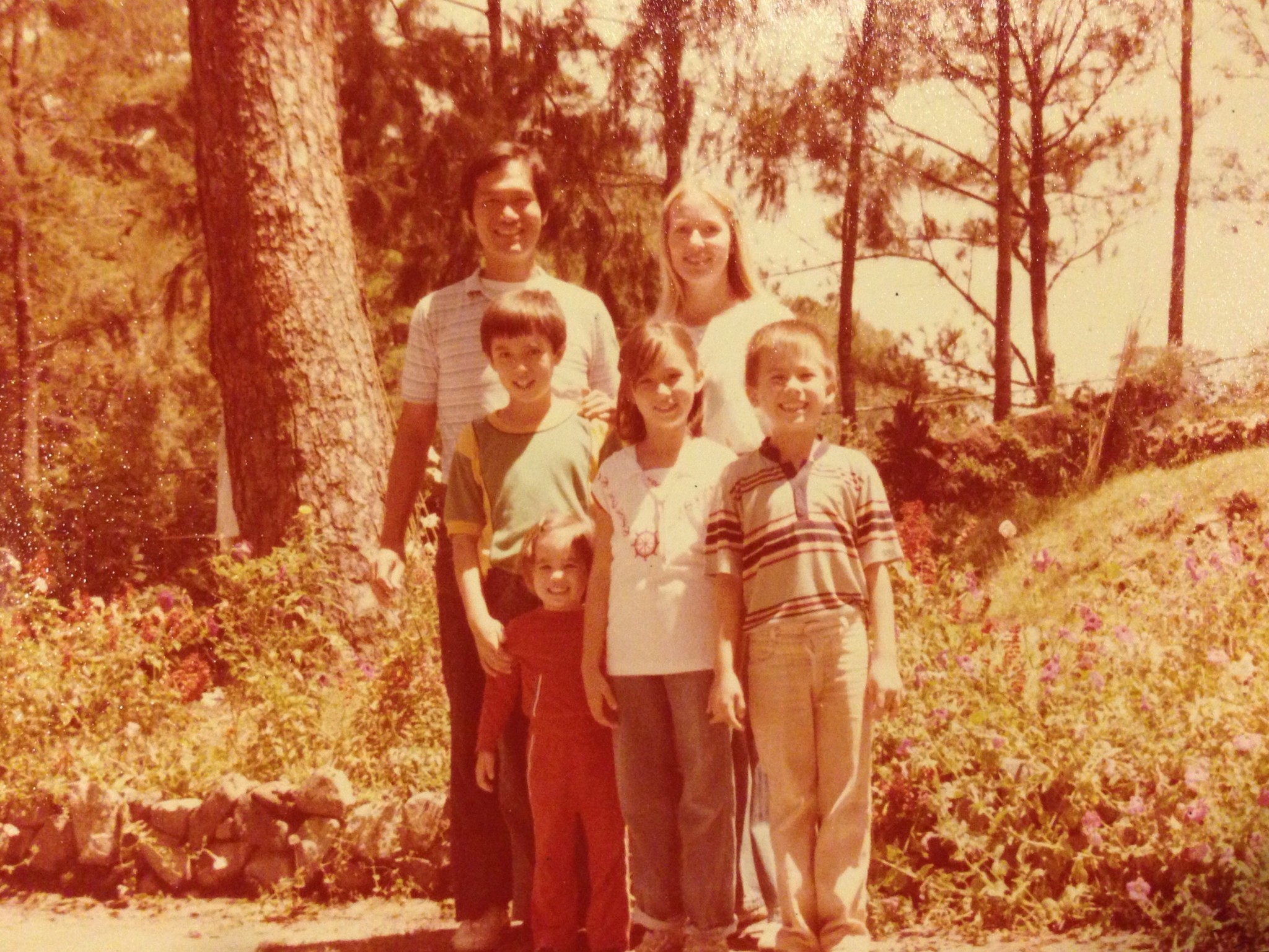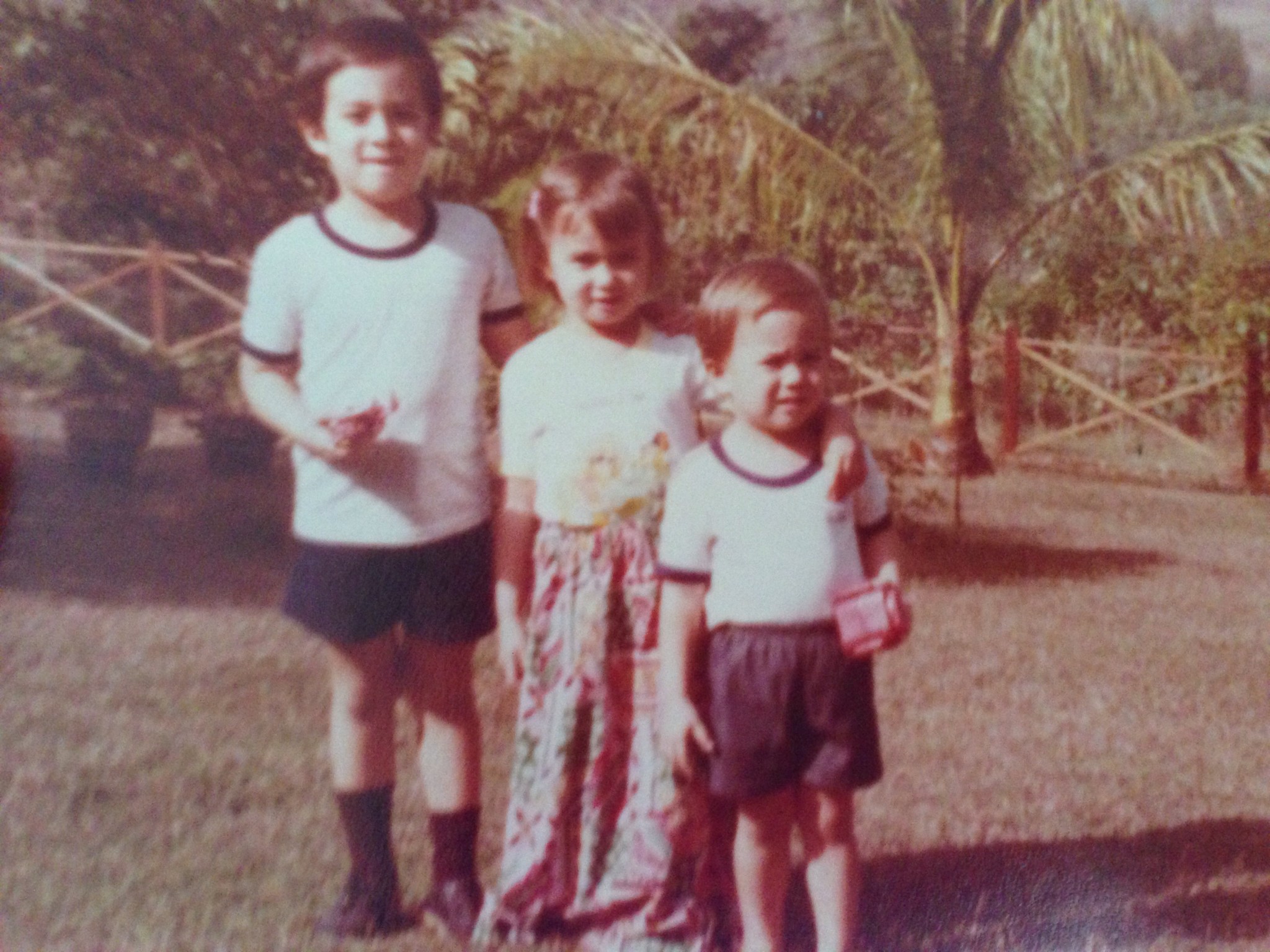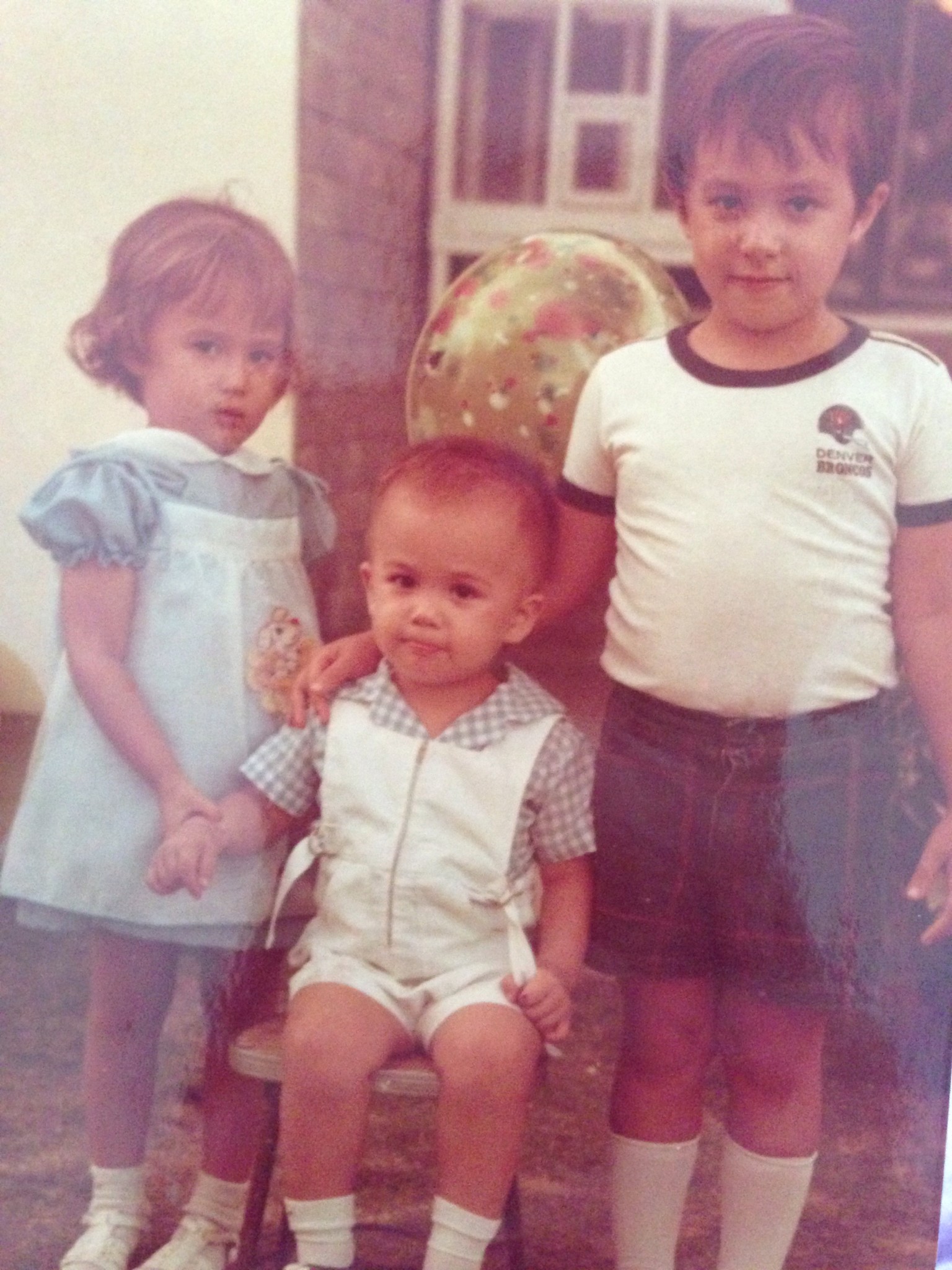 One of the things my parents tried to do was buy a cow to sell its meat after it was butchered. After all the effort, part of the cow had rot in it, and by the time they sold what they could, they only made P500 pesos. But they gave that to the Lord as a first fruits offering. They believed that God was in control and entrusted their future and ours to him. But my dad did his part. He didn't give up. He even went to the Asian Institute of Management business school and graduated with honors, thinking he might need to become an employee.
Years later, my dad started a real estate company. (This happened after he acted on the conviction to give up a logging business because of the compromises he was pressured to make.) God blessed his real estate company. But the best thing that happened was the Lord worked in his heart and burdened him to start a church. He never wanted to become a pastor. He enjoyed teaching bible studies but pastoring was not his desire. However, he responded to God's prodding. In the 80's he began a bible study to minister to his businessman friends and their spouses. Eventually, this group grew and today, Christ Commission Fellowship is a movement of over 50,000 followers of Jesus who are committed to evangelism and discipleship in order to make Christ-committed followers. All honor goes to the Lord who has done this mighty work. Today my dad is still a self-supporting pastor (with my brothers running the family business so he can give his time and attention to ministry.)
I don't say this to boast but to add emphasis to the point that a person's spiritual perspective on problems is important. Had my parents, especially my dad, wallowed in suffering and misery, they would have lost sight of God's hand in their circumstances. Worst of all, they would have forfeited the privilege and blessing of ministering to people all around the world, teaching about Biblical principles on leadership, marriage and family.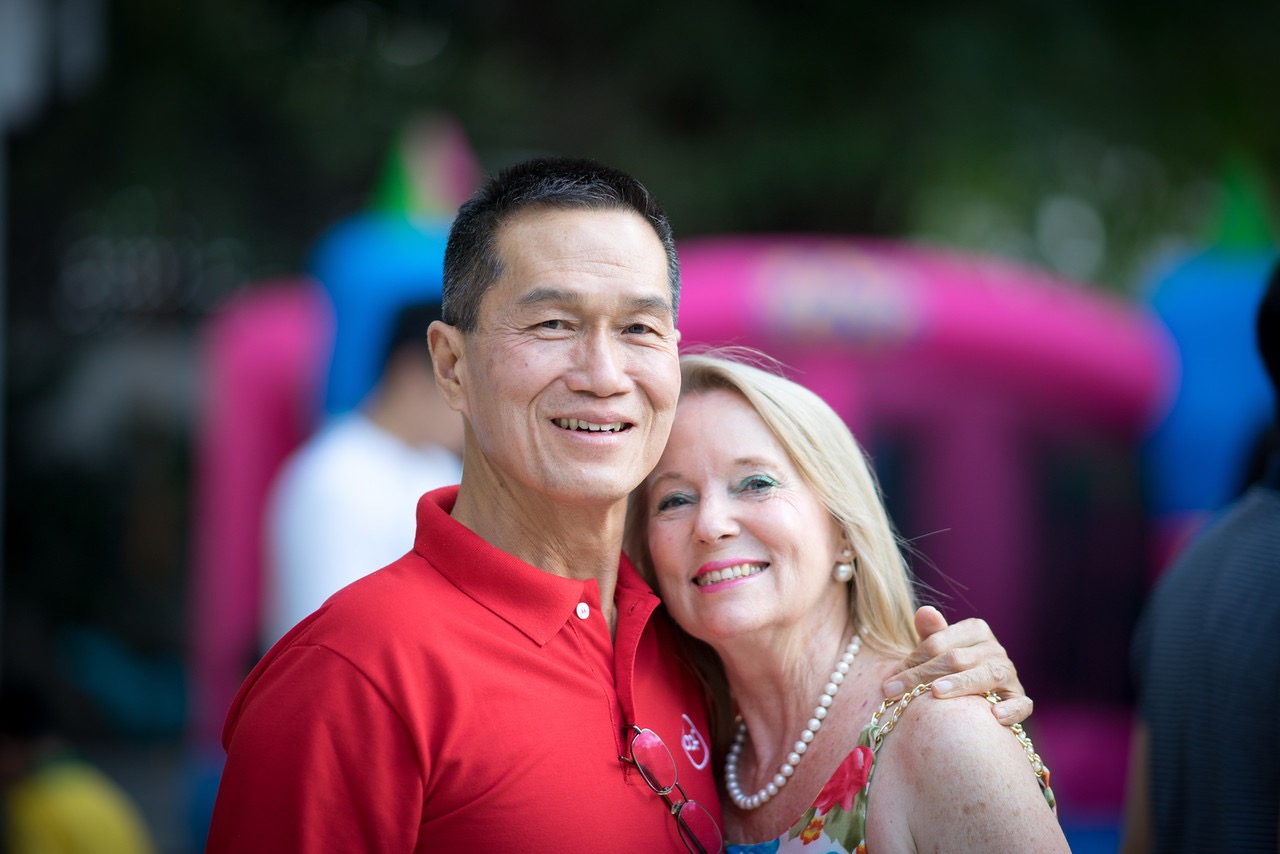 Whenever I think about my parents' history and their faith journey, I am reminded to be a better example to my children. They need to be encouraged to hope in God and his plan for their lives no matter what they go through. Training them to embrace this perspective begins at home, with the challenges they face as children.
Sometimes, a homeschooling assignment can feel like a big challenge to my kids. Heck, sometimes homeschooling can feel like a big challenge to me! Instead of caving in because it is difficult, the better thing to do is remember that we are children of God, with uncountable privileges to be thankful and grateful for. While stress may be a valid feeling, it can't be a valid excuse to give up and stop trying. We need to do what we can, within our control, and then entrust the results to God, believing that these are the circumstances that he has elected for us to go through in this season of our lives.
My kids and I are a work in progress. There are some days when I want to stay in bed and avoid facing the day because the responsibilities I must attend to resemble the stack of books my kids don't like seeing. Yet, I praise God for the daily grace he supplies to keep us all going. His resources are infinite. His strength is supernatural. His joy is incomparable. And his rewards are worth whatever we may count as "stress" in this life. But, hey, do we really need to be stressed when He is our Heavenly Father?