Canadian food isn't common in the Philippines. So it was a treat to be invited to the opening of Red Maple Café Resaurant and Lounge.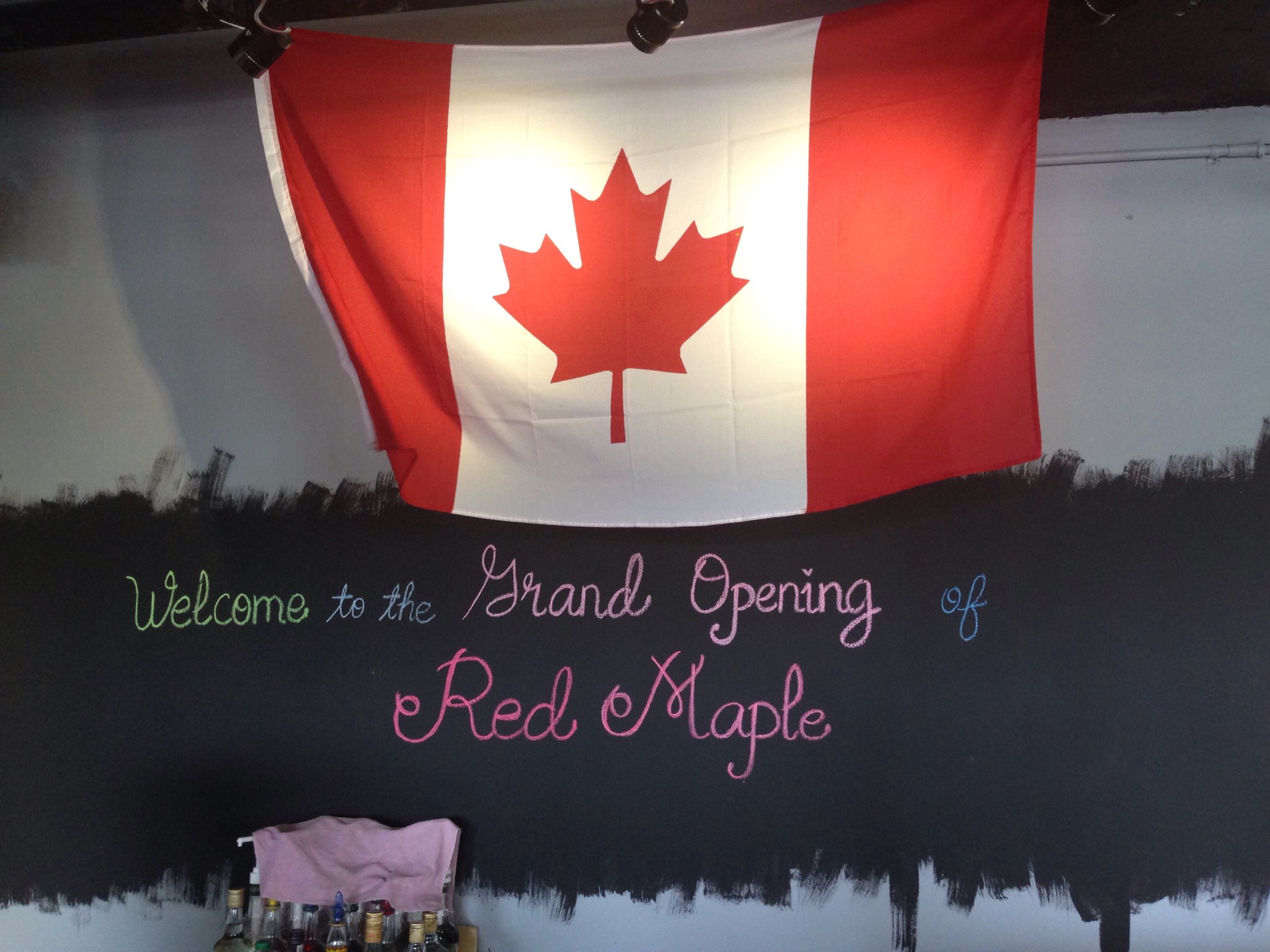 Here is a photo with our friends Manny and Lisa Manansala, Executive Chef Pearl Hortillas, General Manager Ardian Ansaldo, our kids, Juancho and Edric's sister, Danie.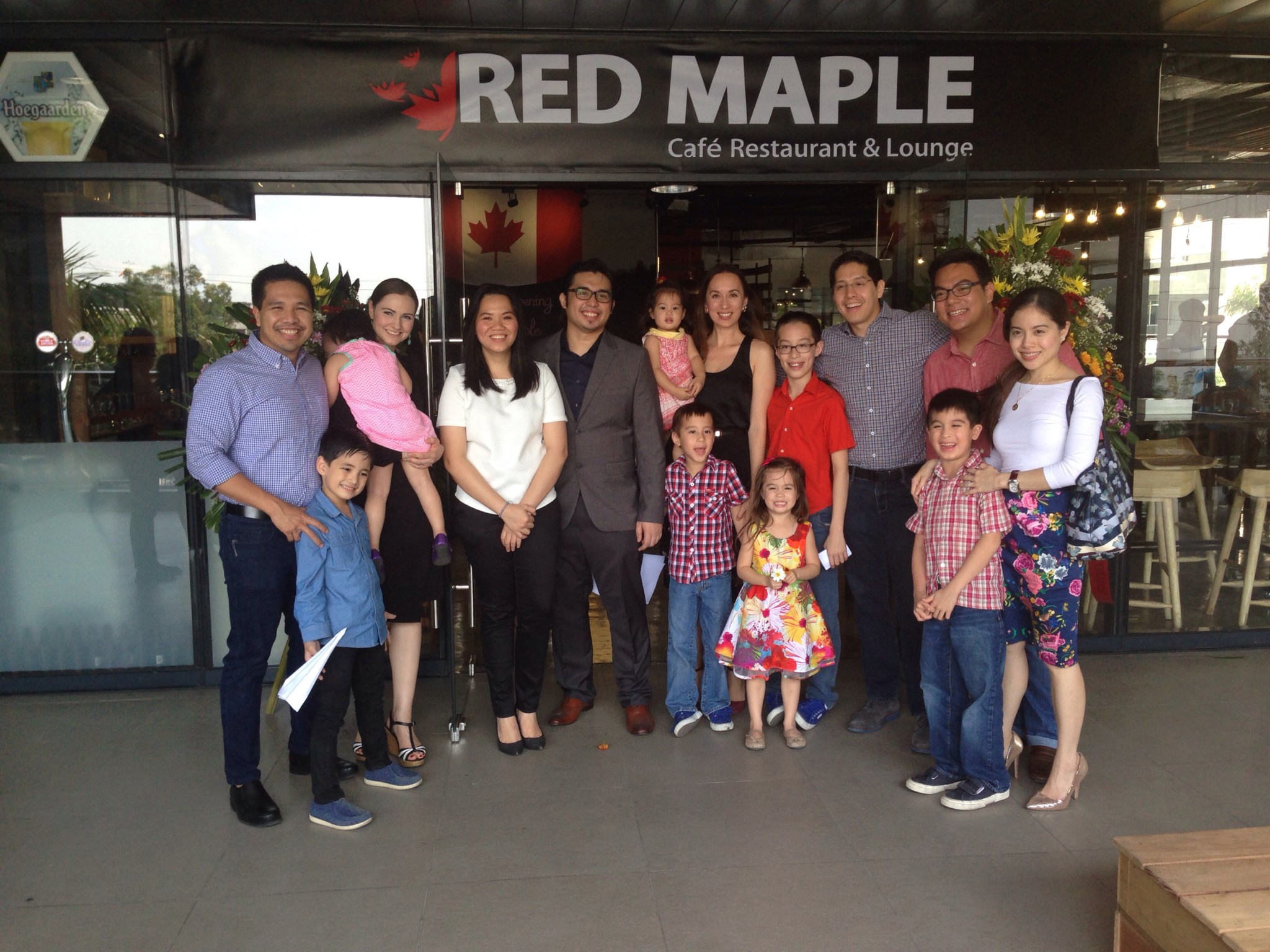 Ambassador Neil Reeder and Senior Trade Commissioner Michel Bélanger led the ribbon-cutting.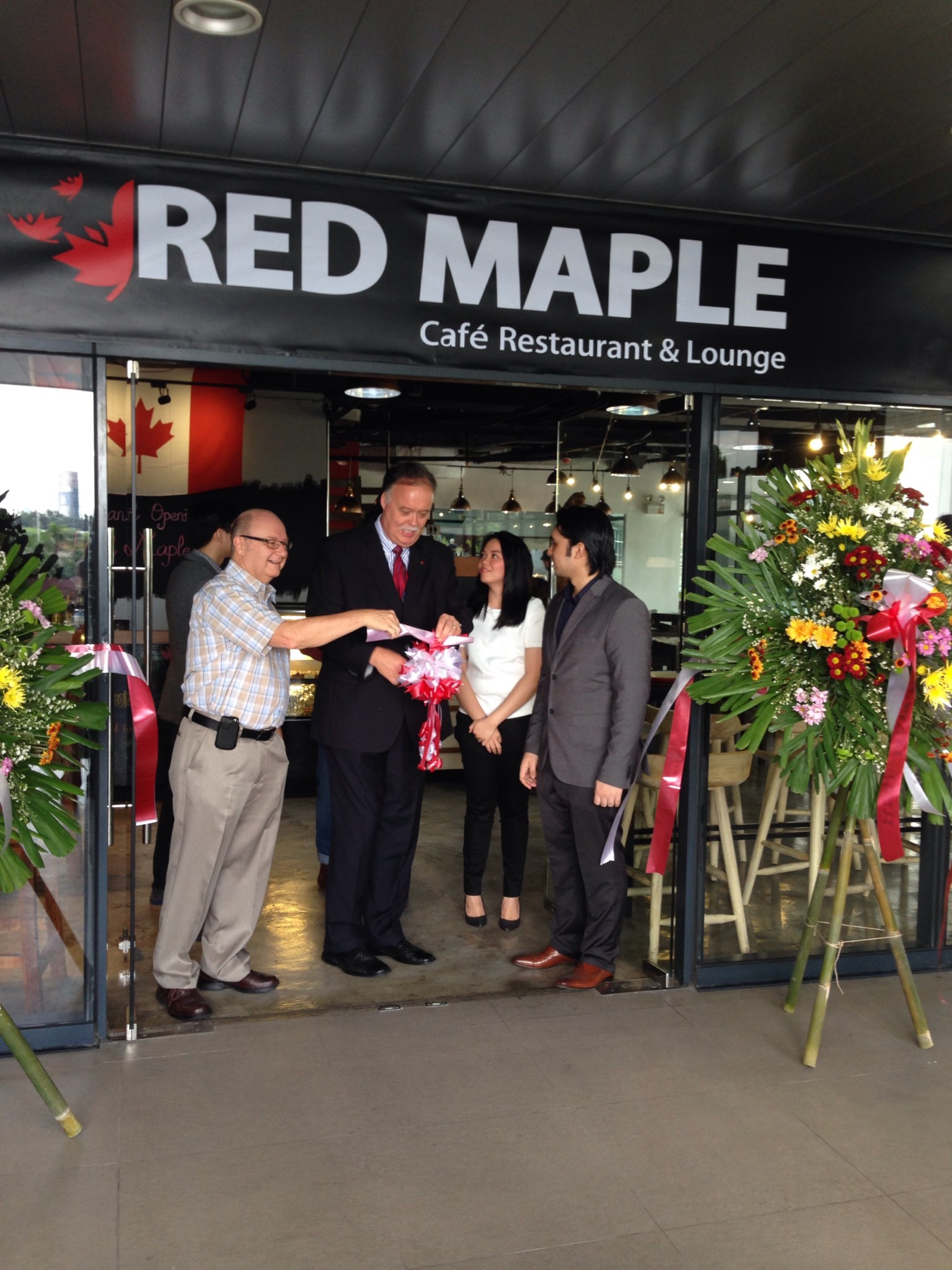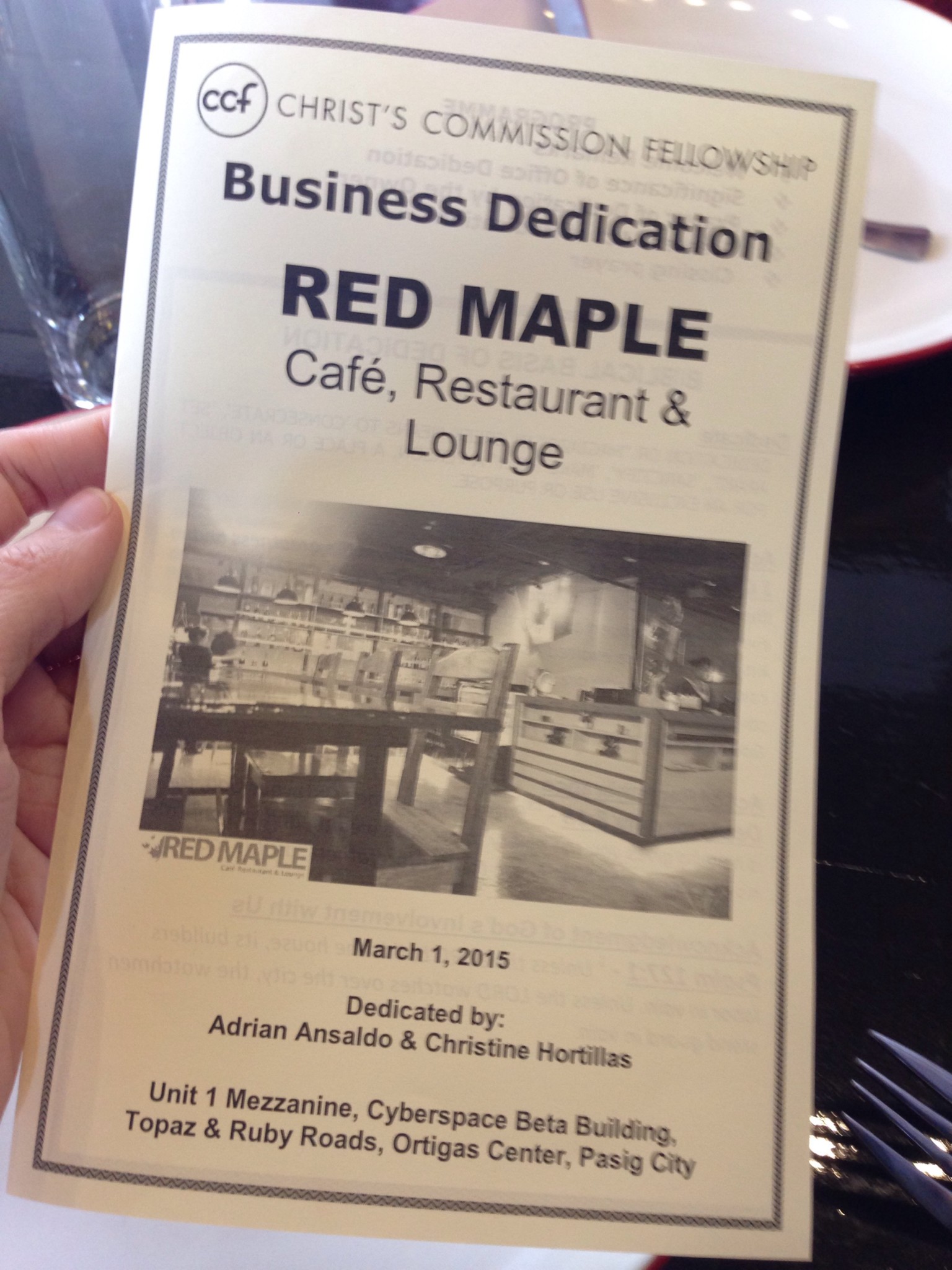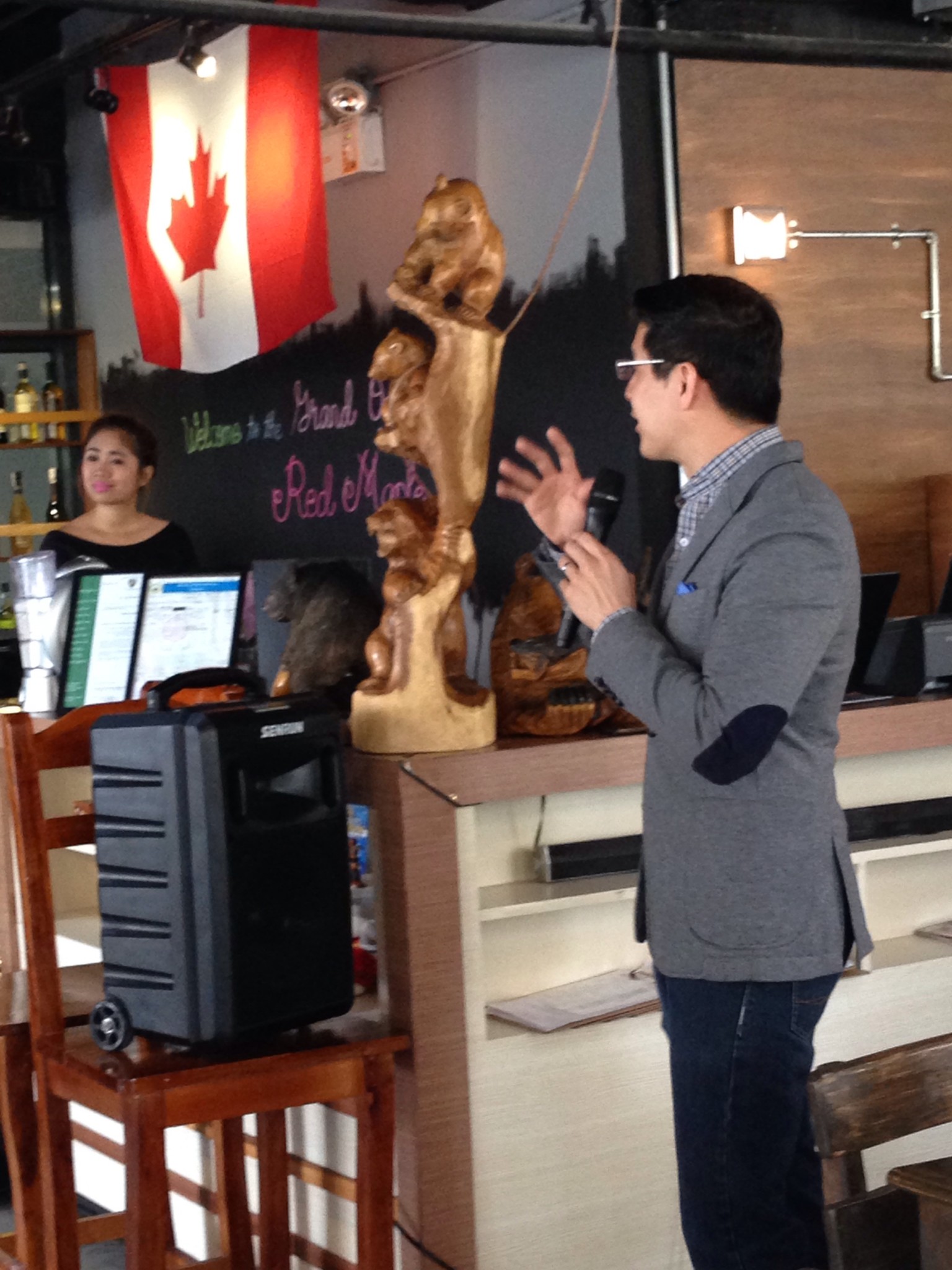 This place is supposed to be the first AUTHENTIC Canadian restaurant in Manila. I verified this with the wife of the Canadian Ambassador, Mrs. Irene Hansen-Reeder, who came to the event and chatted us up after the lunch. She was the sweetest lady, charming us with a couple of Filipino phrases spoken with a very decent accent. More importantly, she gave the resto her seal of approval, particularly for the fact that the kitchen is completely visible behind the glass.
I know many restaurants have this same sort of set-up, but I will say one thing about the food. The Smoky Pork was divine! I don't even eat pork on a regular basis, but, wow!
It was marinated for 24 hours then roasted for 10. That says something about how special it was. And the barbecue sauce on the side had a memorable kick of its own. This was the highlight dish for me.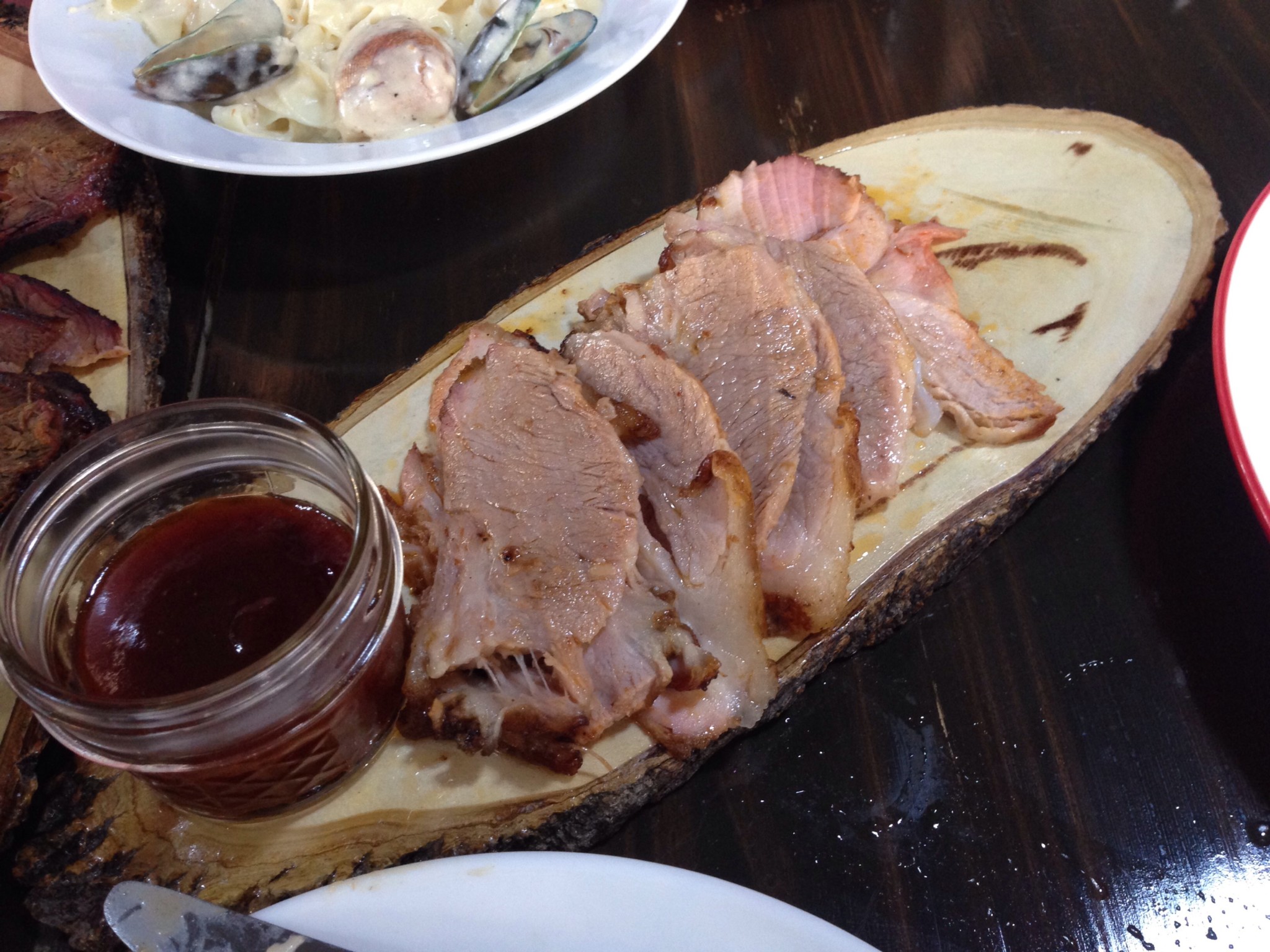 According to my Canadian friend, Lisa, Canadians like their meat. Well, Canadian or not, this pork dish is worth trying.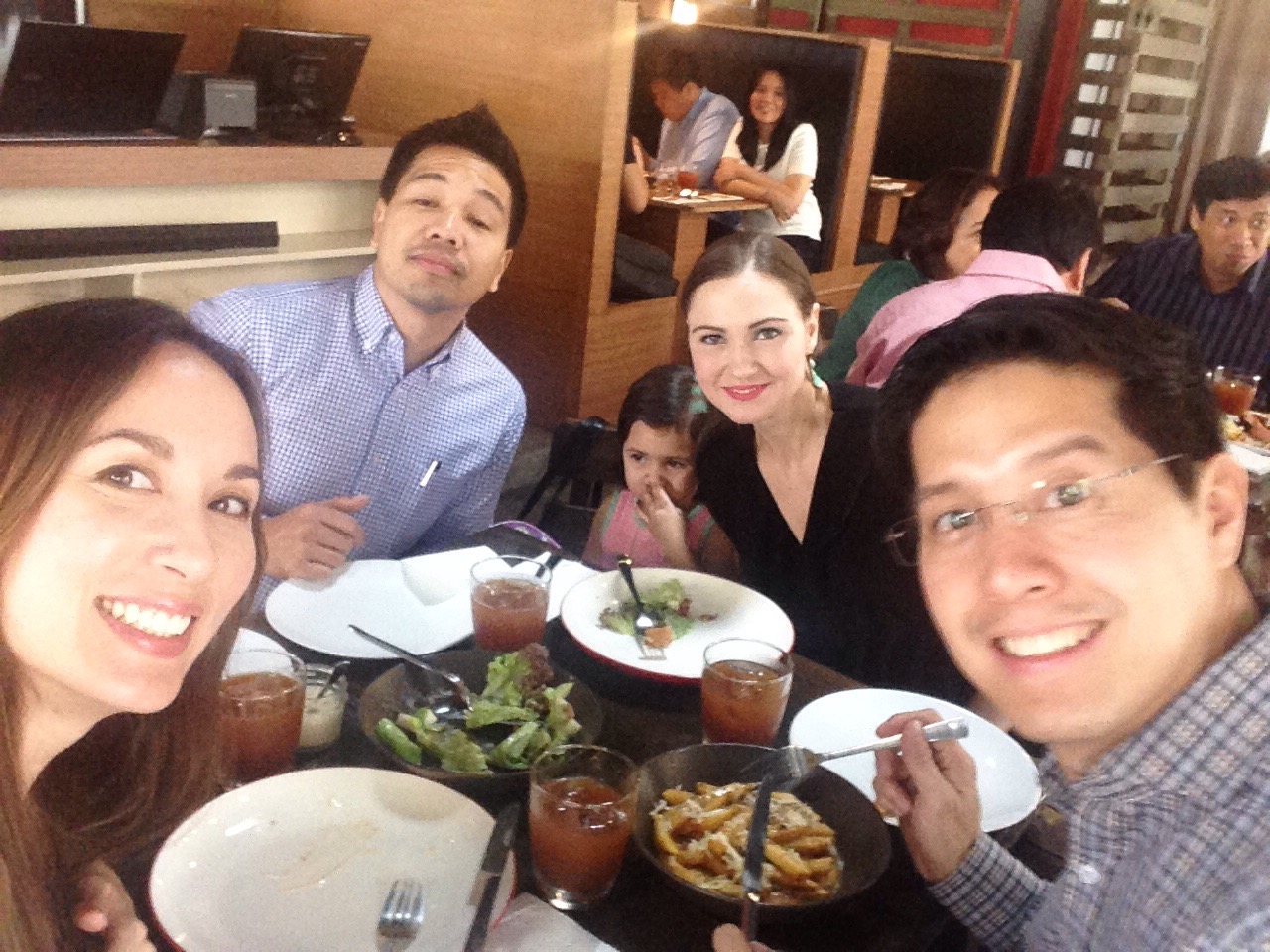 We tried other dishes and the kids (and Edric) raved about the Poutine — french fries swimming in beef gravy topped with mozzarella.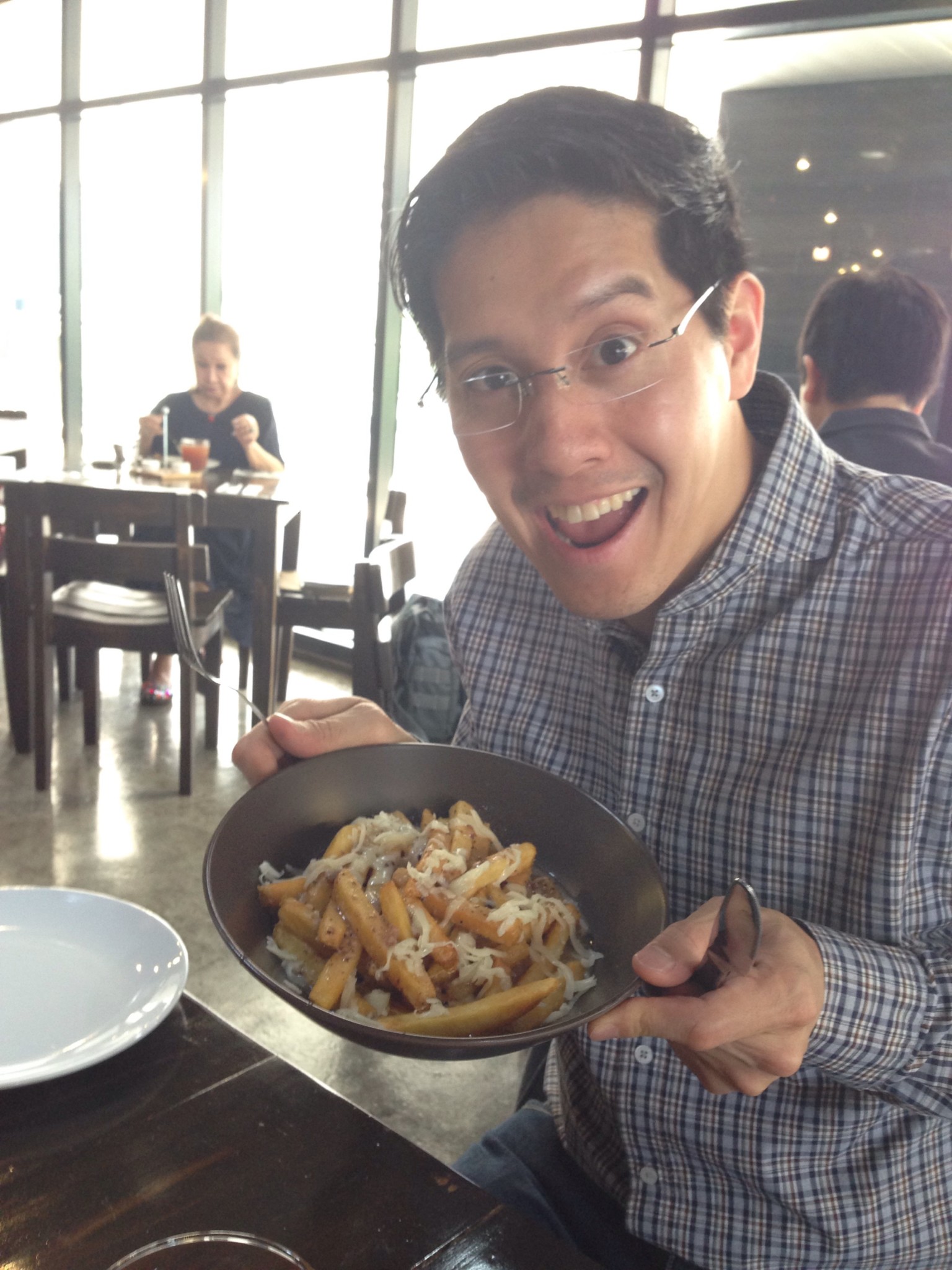 My second pick was the Crispy Pork Wraps (yes, pork again).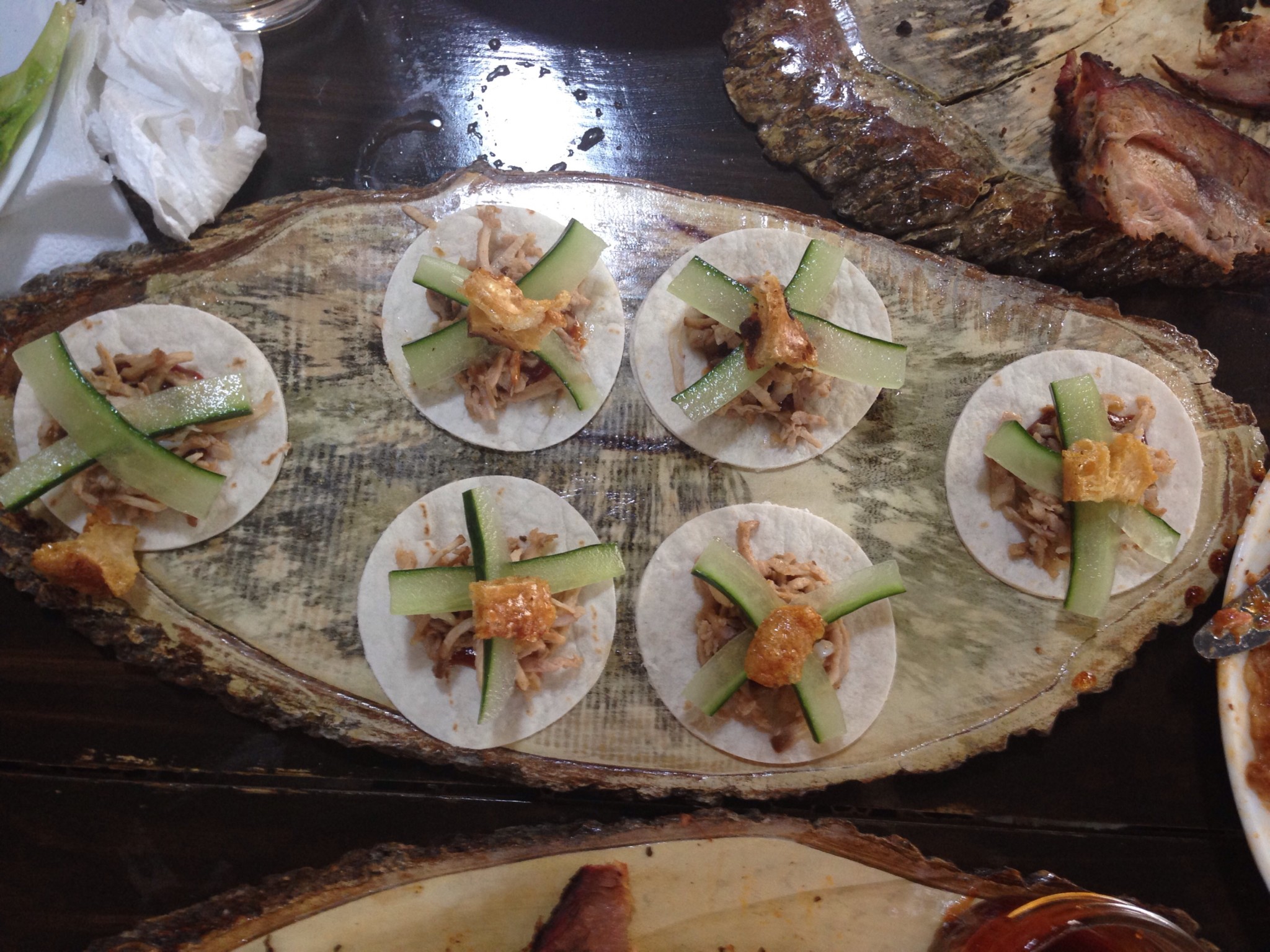 I am not a foodie so I am no good at the technical terms that apply to gastronomy. But if you are in the Ortigas area and looking for a new place to check out, this will give you a taste of Canada without the plane fare.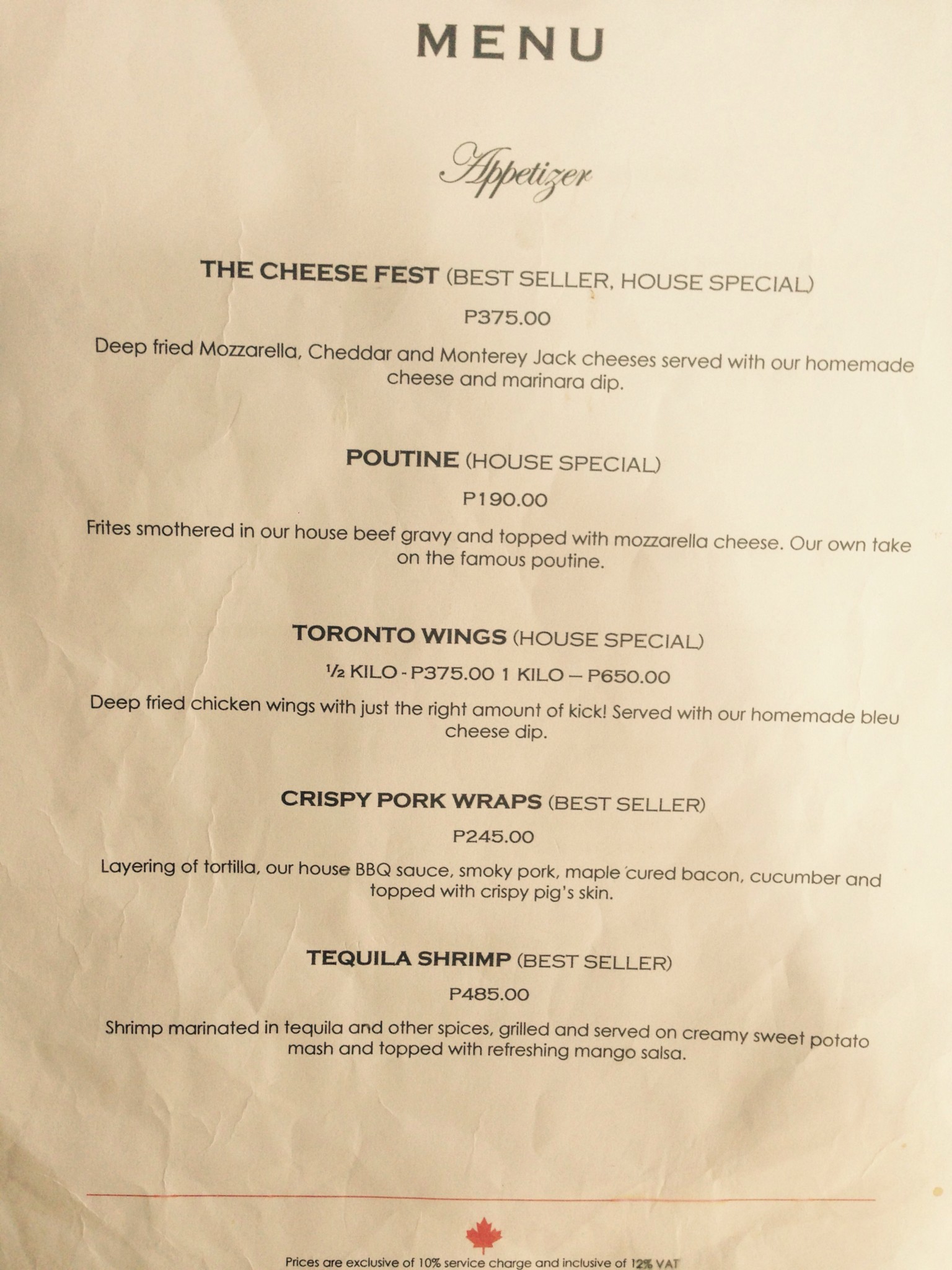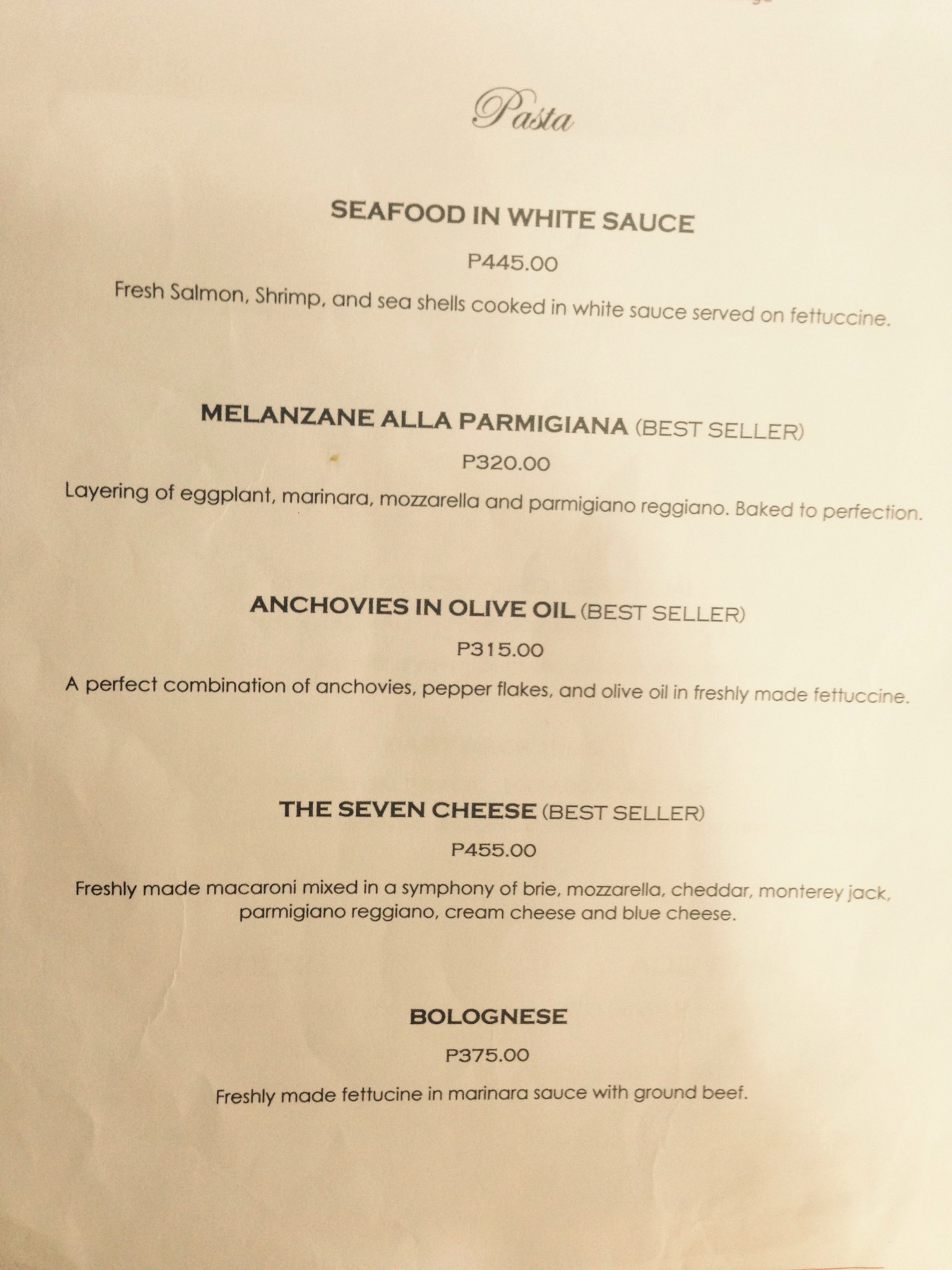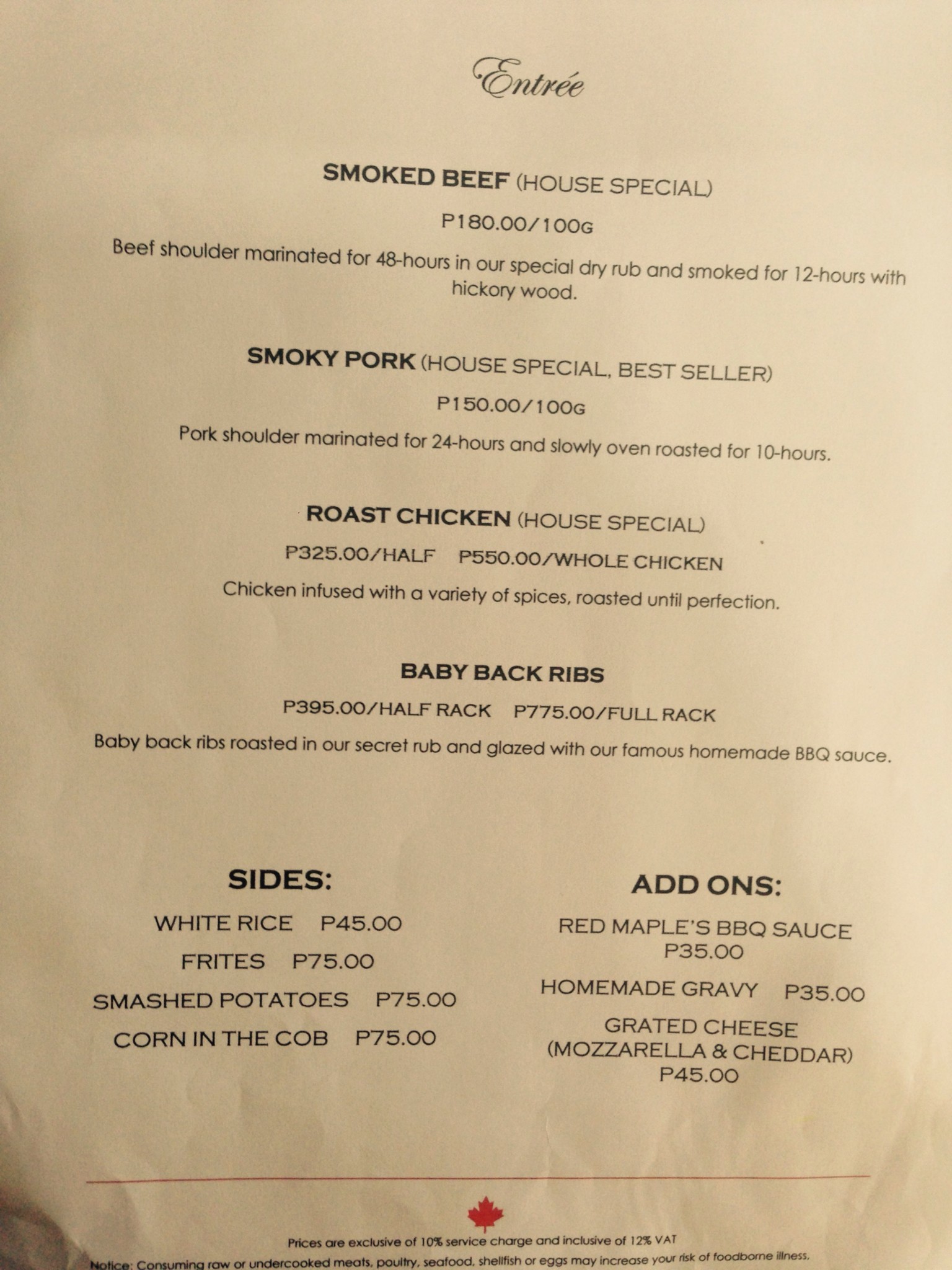 Location: Cyberspace Beta, Topaz Rd., Ortigas Center, Pasig, Metro Manila