I finally pulled my Brother Sewing Machine out of its six-month old box. It was just sitting there, growing out-modeled.
The saying, "It's hard to teach an old dogs new tricks" was the first thing I thought of as I scanned the manual and surveyed all the different machine parts (much more high-tech than the sewing machine I used when I was a teen).
"Elijah! Help! Can you help me set this up?" I called out to my techy-son who willingly assisted his confused looking mother. Basically, he read through the manual and explained, one step at a time, what I had to do. Right, that's what you do with a manual! But, I hate manuals!
Eventually, my rusty brain kicked in and I figured out how to use the "J" presser foot and the basic stitch. And then I was hooked! I used to enjoy sewing a lot. I made all kinds of things (very simple stuff). But I also designed clothes from scratch a couple of times, making my own patterns. Nothing couture! I wish!
The great thing about sewing is how many simple but pretty creations you can make. And you don't have to be super amazing at it, like my quilt-making Canadian friend, Andi. (Maybe as my skills evolve I will try this, too.) One thing is for sure…there's something incredibly rewarding about sewing that appeals to my artsy personality.
For now, I am sticking to beginner level projects (no curve lines or button holes yet!) Here's what I made last Saturday: a little baby carrier for Tiana's dolls and matching, reversible skirts for the girls.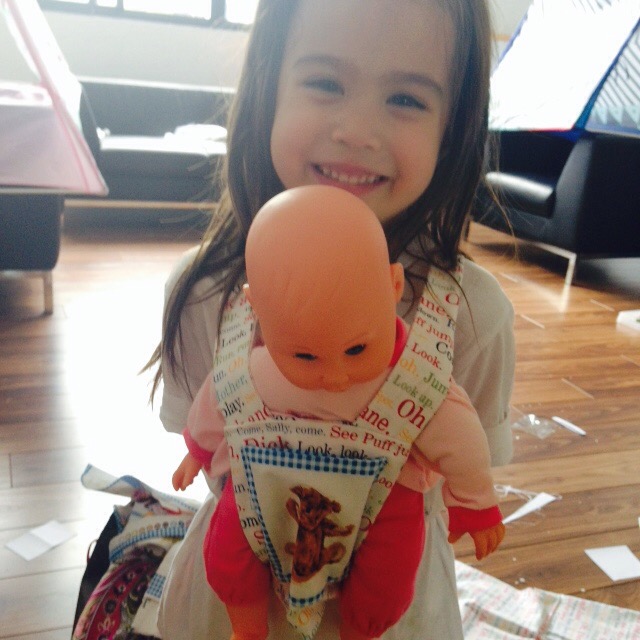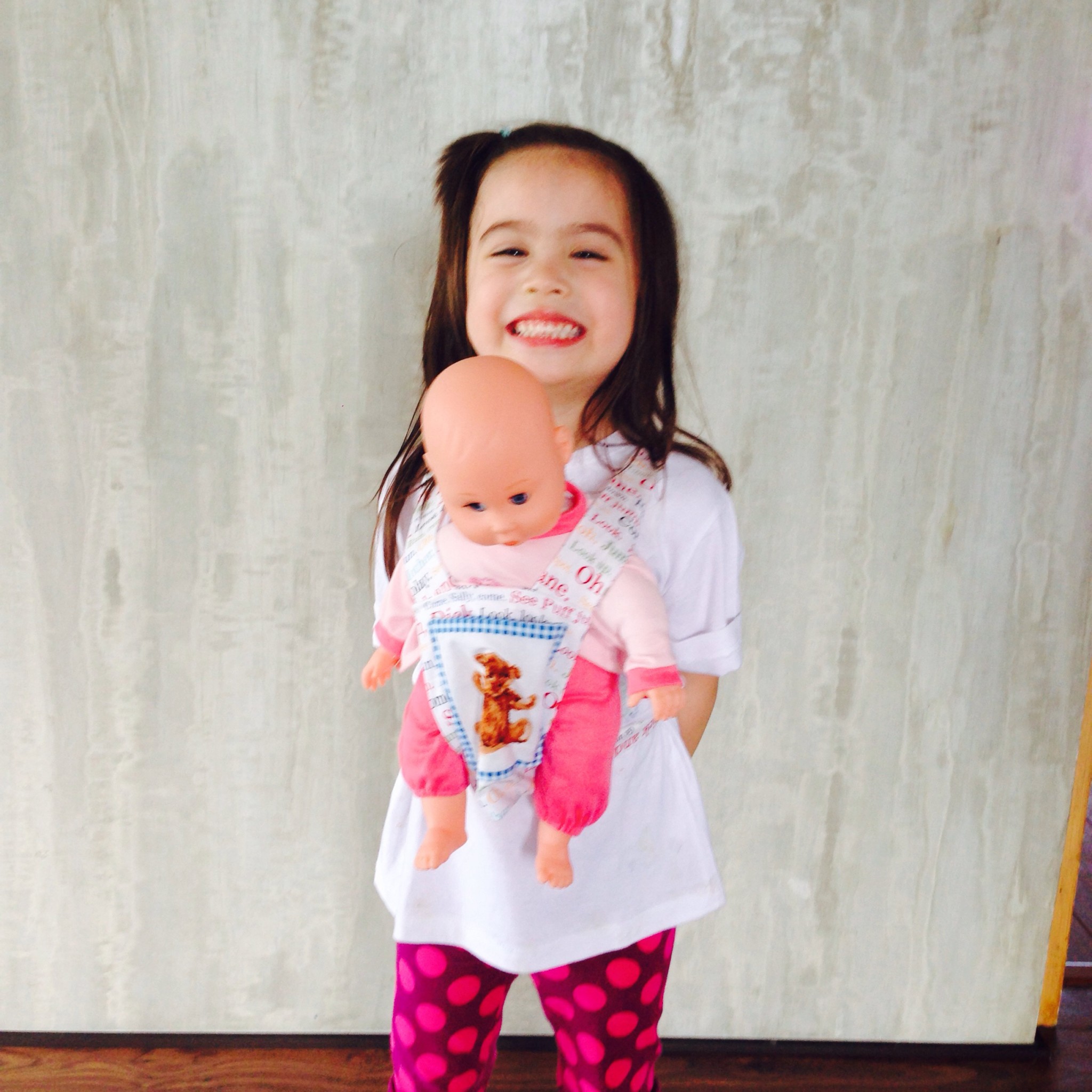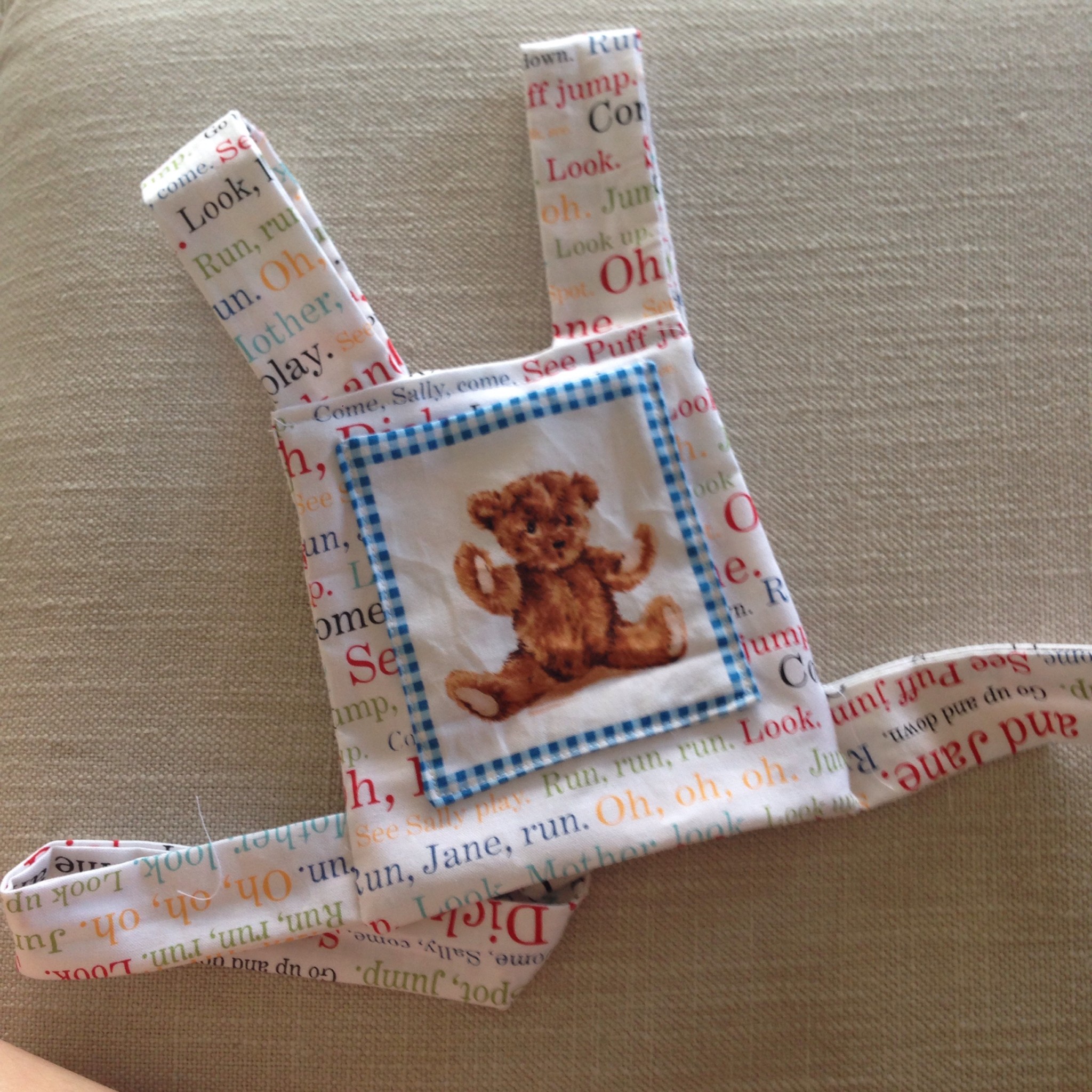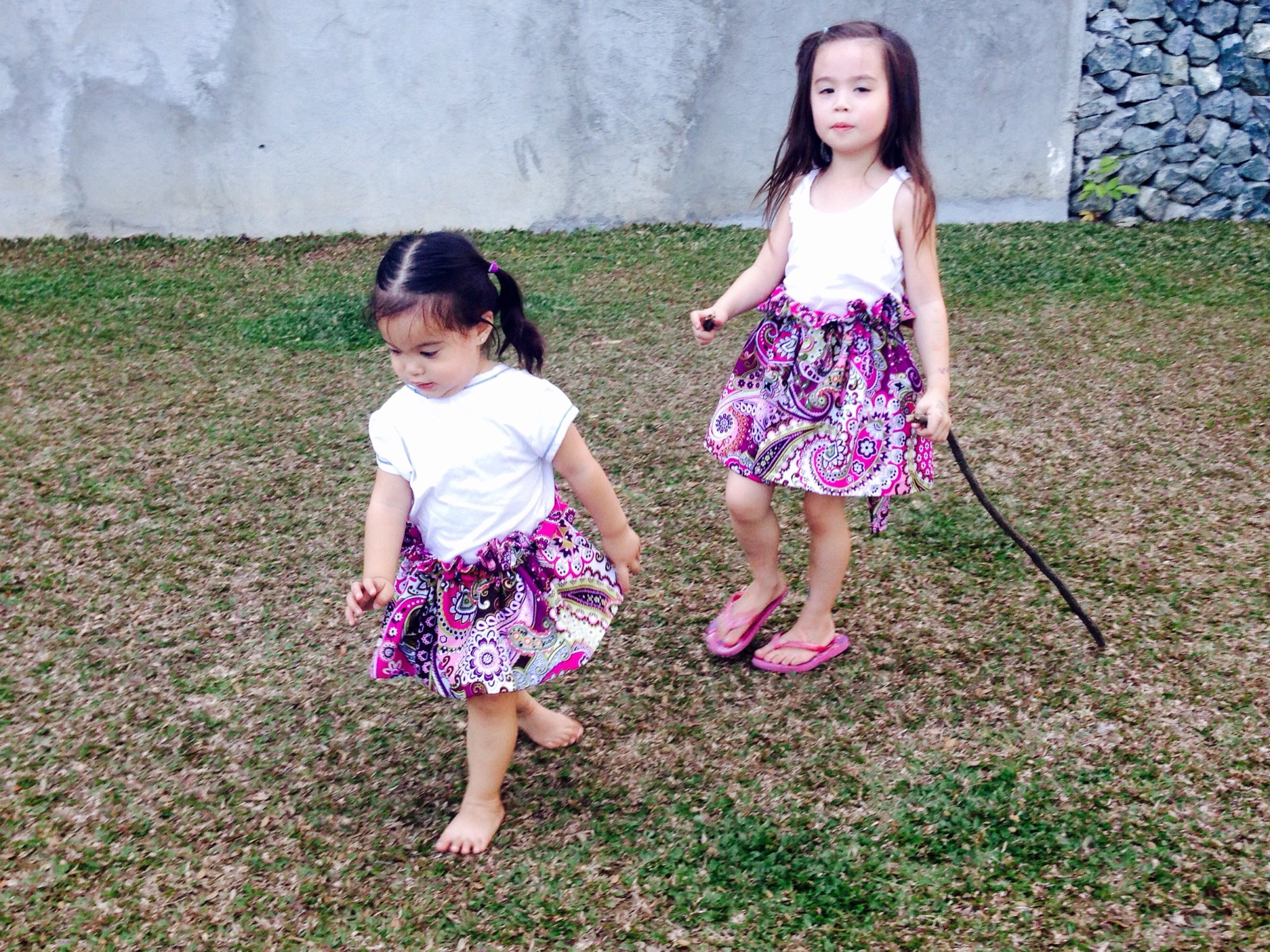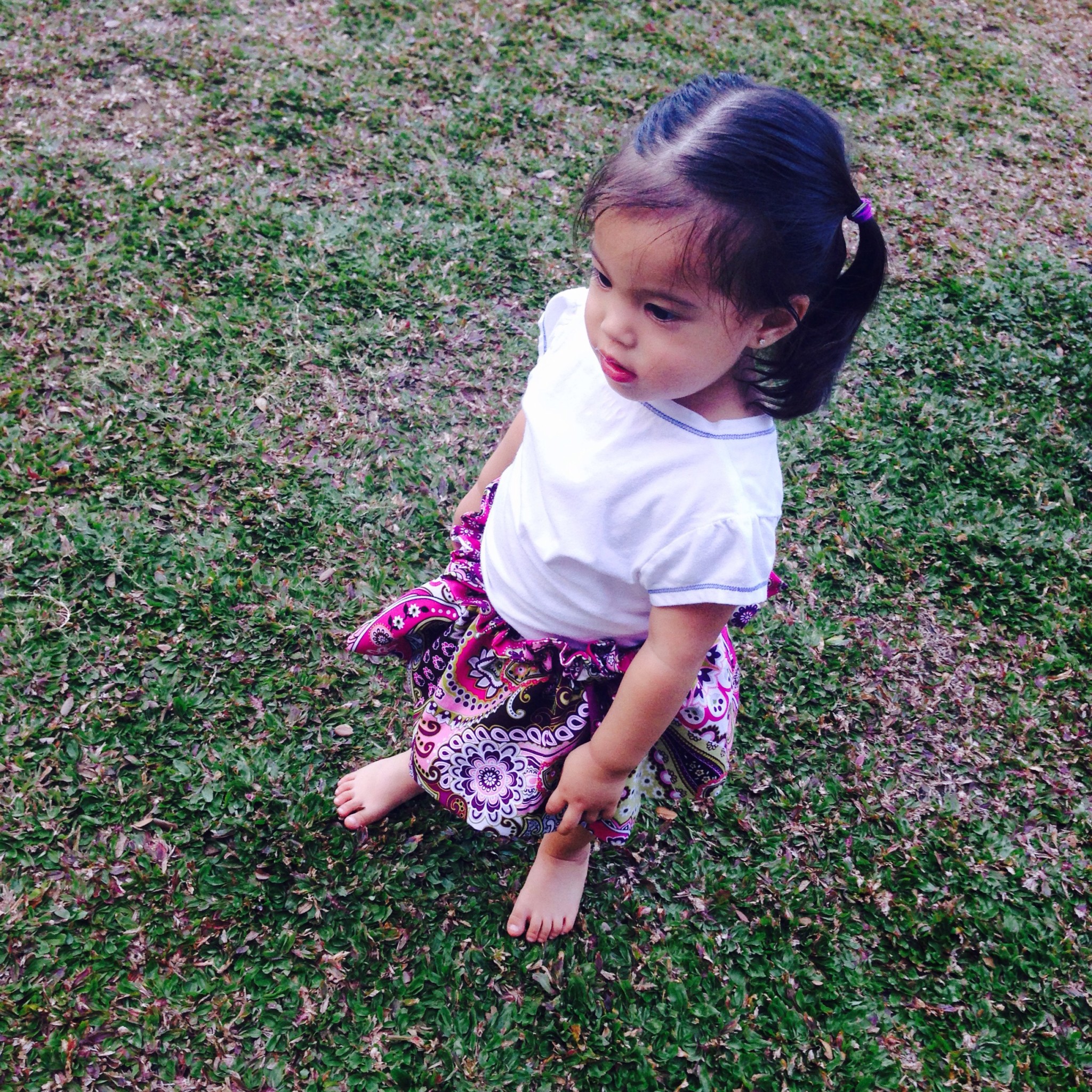 I bought my Brother Sewing Machine in the U.S. (it's much cheaper to buy Brother sewing machines in the U.S.) and got a step-down transformer to convert my power supply to 110 volts. My friend, Andi, gave me some fabric for Christmas. I got all my other supplies at Carolinas (thread, scissors, snaps, etc.) But I plan to go fabric shopping soon so I can do more projects!