Breakfast is a pretty substantial meal in our home. Personally, I wouldn't mind eating dinner leftovers for breakfast, but Edric and the kids always want hearty, intentional morning meals. Oh how I wish they would be happy with eggs and cereal, but this is simply not acceptable in our house. So it's always a challenge to think up breakfast food options which…
1. Look appetizing for my dearly beloveds (Presentation matters to them. They got this from Edric's side of the family because my family was vastly different growing up. Think Vikings eating out of pots and pans.)
2. Are filling. Everyone wants a big breakfast in this house.
3. Are preservative free (as much as possible.) We avoid canned food products like spam, corned beef, Vienna sausages, etc. But admittedly we haven't quite quit the bacon or the boxed pancakes. Any good recommendations?!
4. Are easy enough for our househelp to replicate.
Here are our family's top picks for breakfast meals, in no special order. And, I keep adding to these options: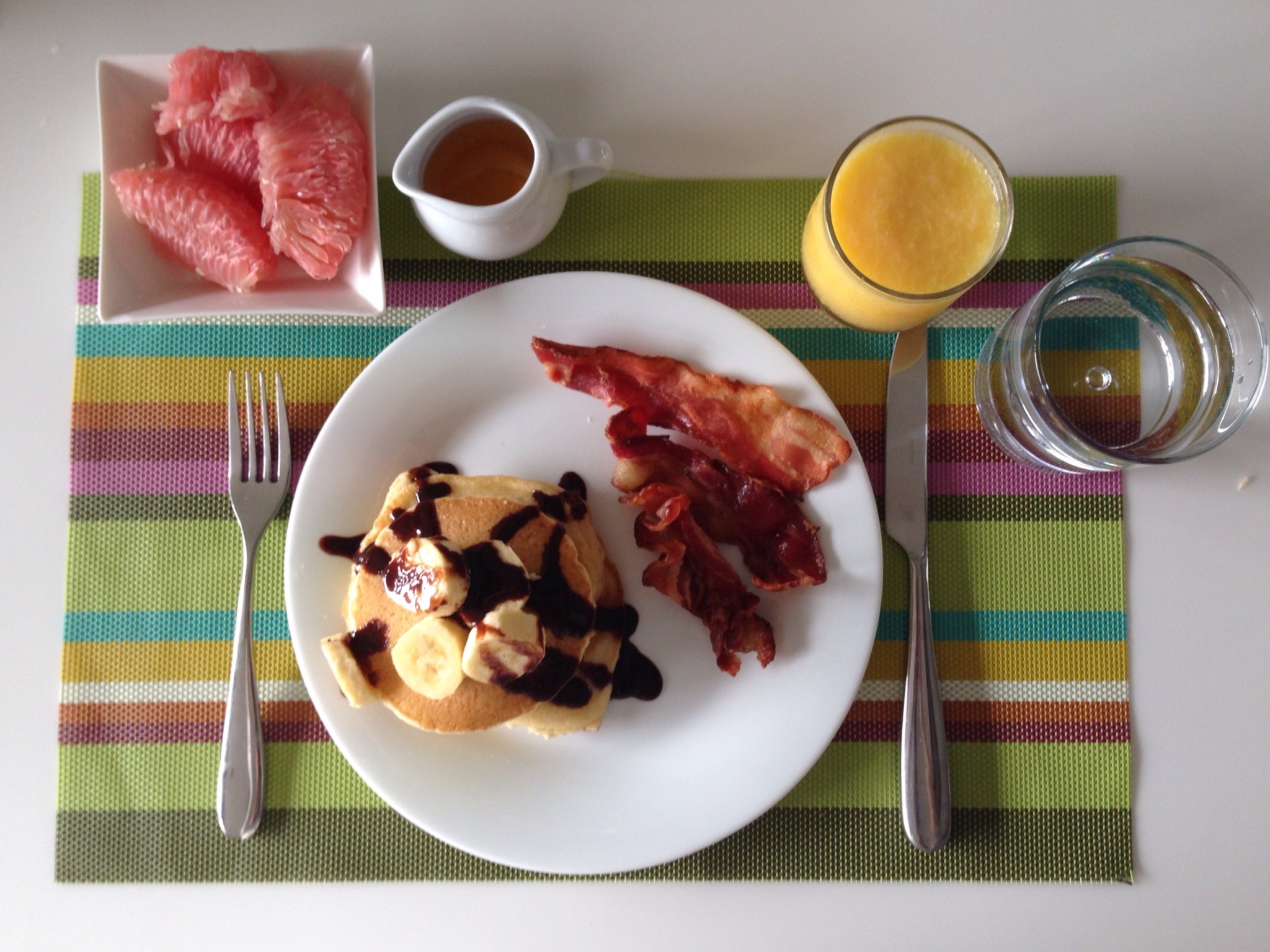 Pancakes and bacon. We use honey instead of syrup. It's a little easier on the nutritional conscience.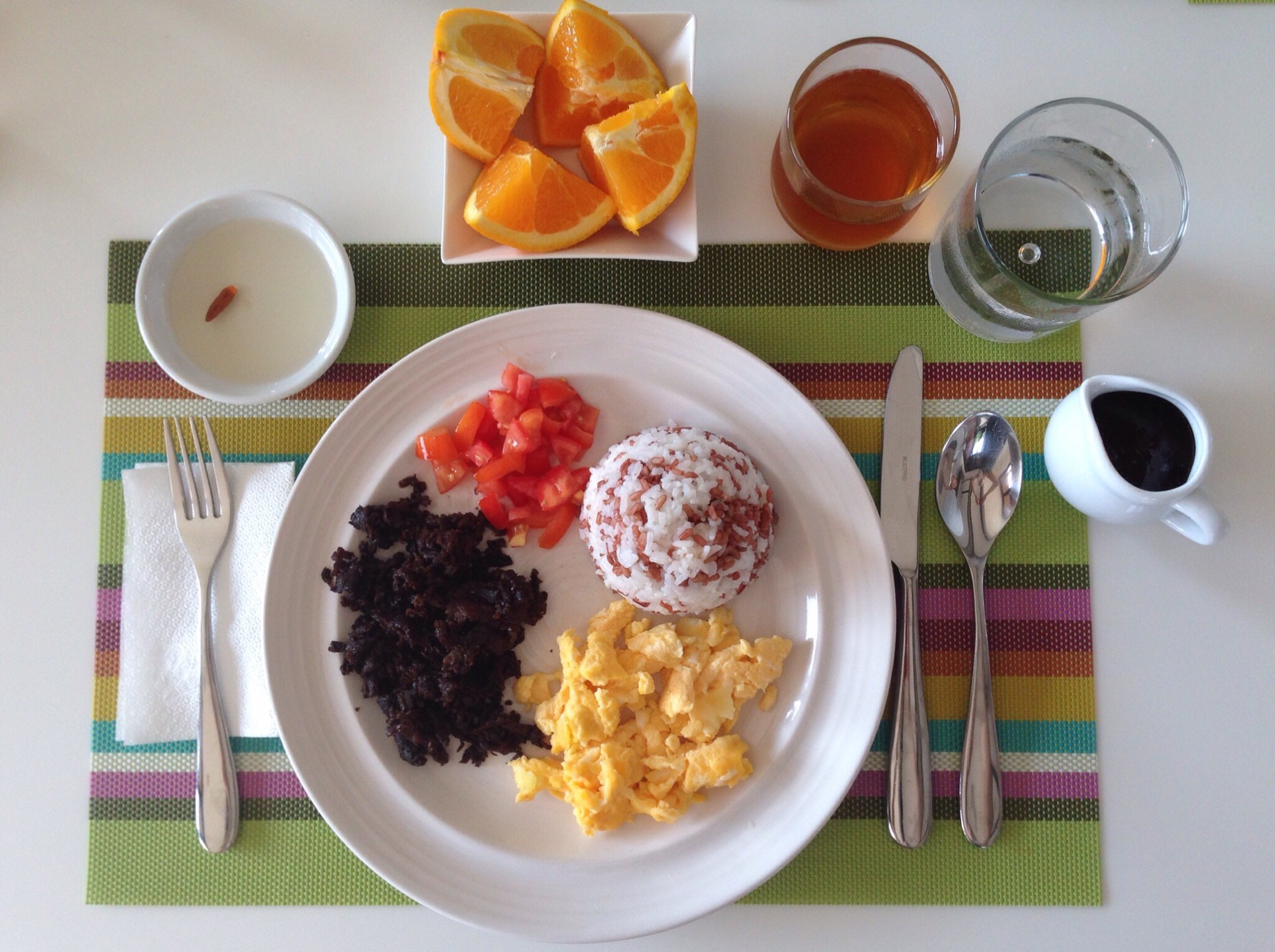 Tapa and egg. I got a great recipe from my mother in law for this tapa! SM Hypermart also sells inexpensive Rib-eye sukiyaki cut which I get for this recipe.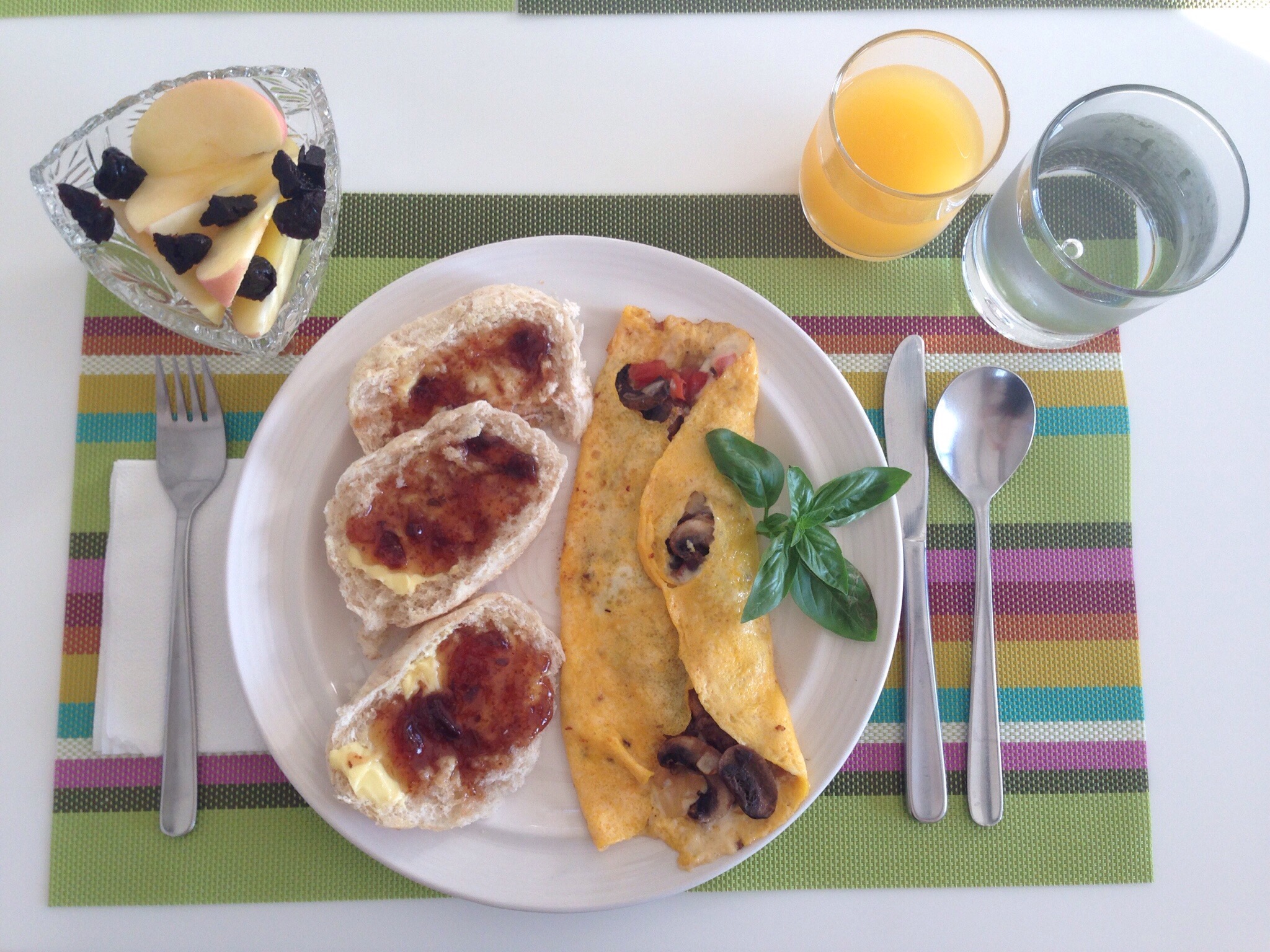 Mushroom, tomato, and cheese omelette with basil from our plant. It's always hard for me to pull leaves off our herbs. I feel sad! We get our pandesal freshly made from our village. As you can see, I am generous with butter, for as long as it is butter and not margarine.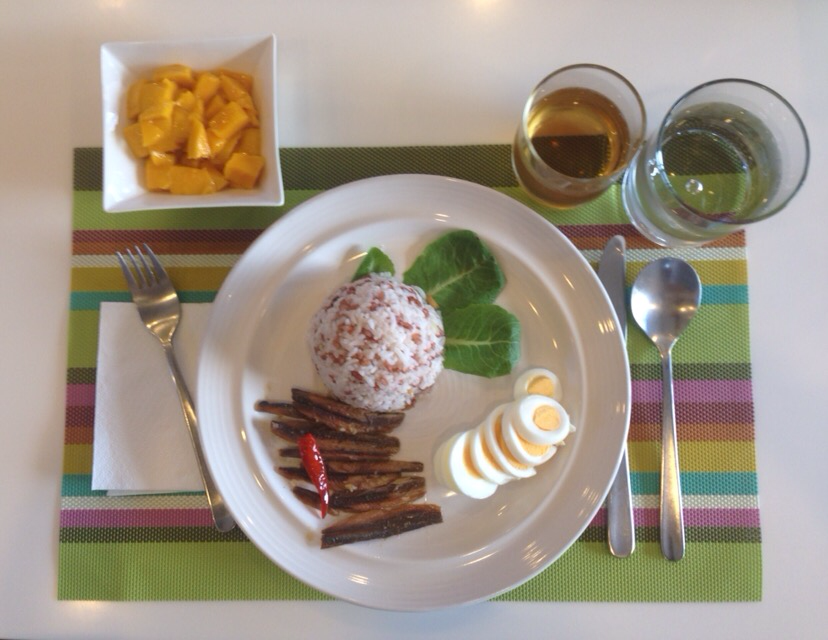 This is always a winner for my kids. Connie's Kitchen's Tuyo. Edric likes Gustazo's Tuyo. For as long as it's tuyo, my kids gobble this up!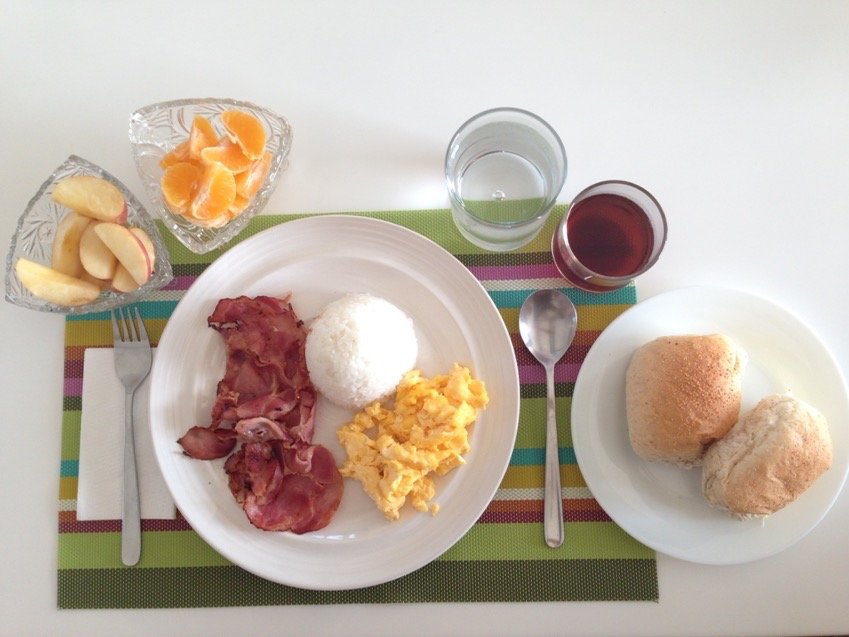 Village Gourmet's Farmer's Ham and eggs with whole wheat pandesal on the side (and lots of butter! Yeah butter!)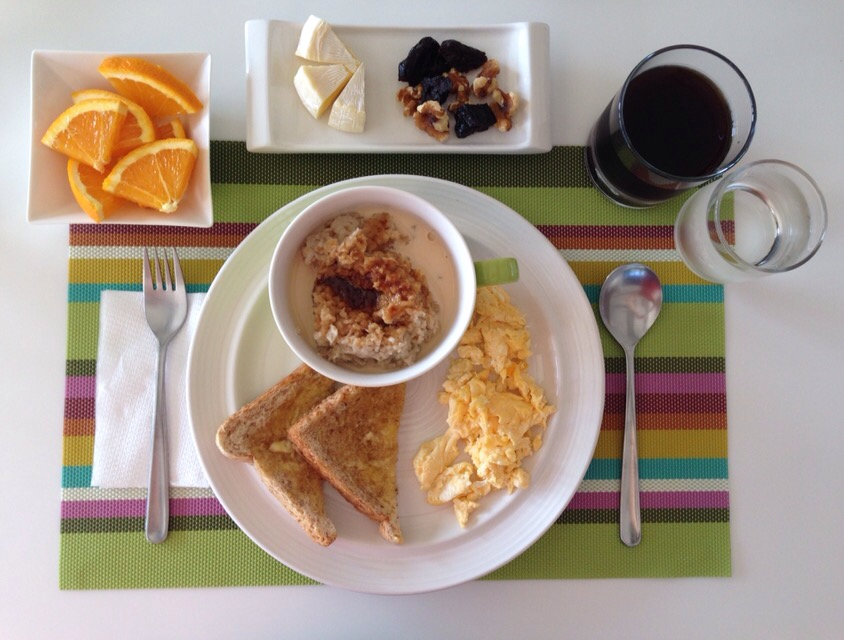 Oatmeal (not the quick cooking kind, but the rolled oats and preferably GMO-free when I can find it in Rustan's Fresh.) Edric and Elijah also love Brie cheese, served here with nuts and prunes.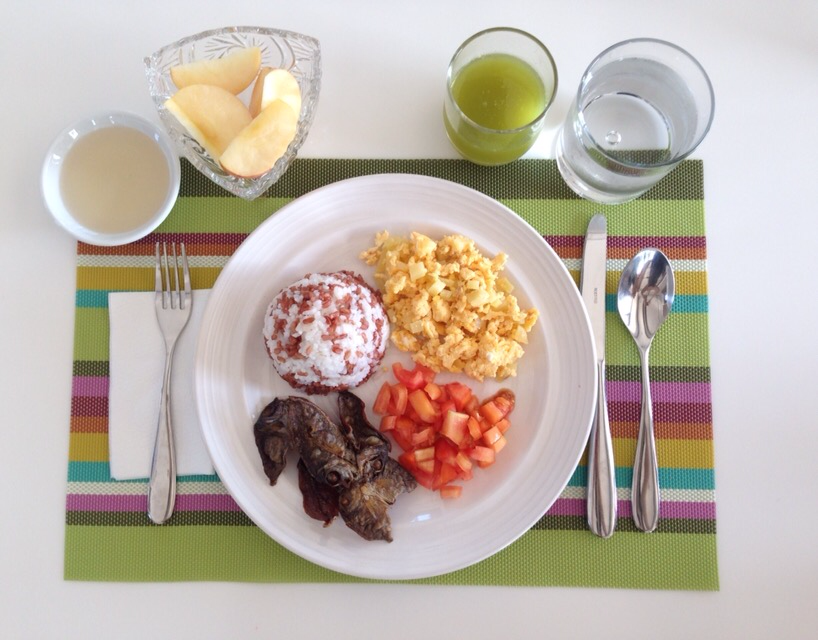 Danggit! One of my more preferred breakfasts. Anything I can eat with vinegar is up there. And stinky fish is always up there! (Not so much for Edric whose olfactories can't handle the funky smell of dried fish. But for me…ayee! heaven!)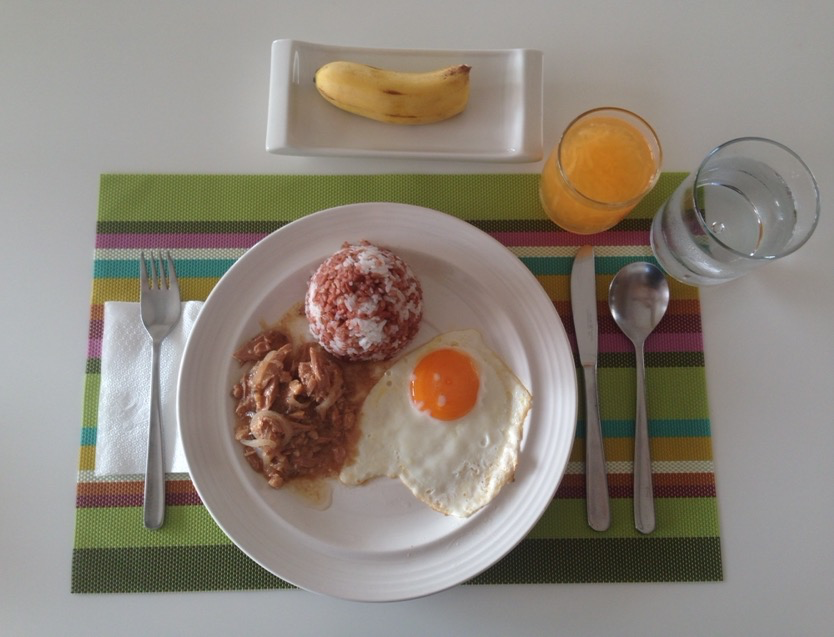 This is the only canned product we really eat. Century Tuna's hot and spicy version and solid in vegetable oil. We cook both versions together with onions and the kids devour it.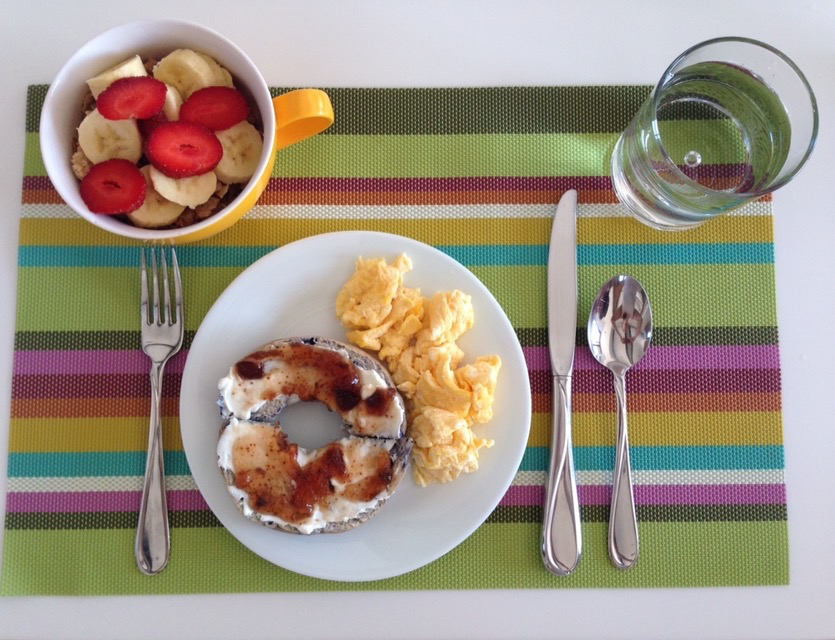 Titus likes his bagels! We put lots of cream cheese on ours and top it with strawberry jam. On the upper left is a bowl of granola with yoghurt and fruit.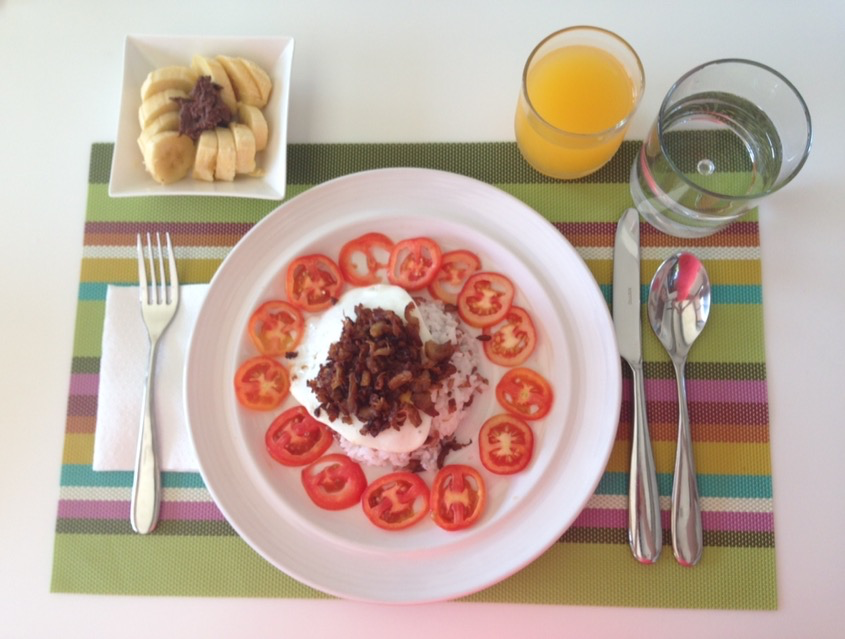 Adobo flakes on fried egg on rice. If we have adobo the night before, we make adobo flakes the next day. Yummy! On the top left is banana with Nutella. This is Tiana's all-time favorite way to eat bananas.
Ideally, the food should be presented the same way so I took these photos to print out for our househelp's reference.
Not photographed:
– Cereal and scrambled eggs with cheese
– Spicy sardines (we like the San Marino brand) and fried egg, and pandesal.
Rice is pretty much a staple in all our meals and we usually mix white with multi-grain, red, or black organically grown rice.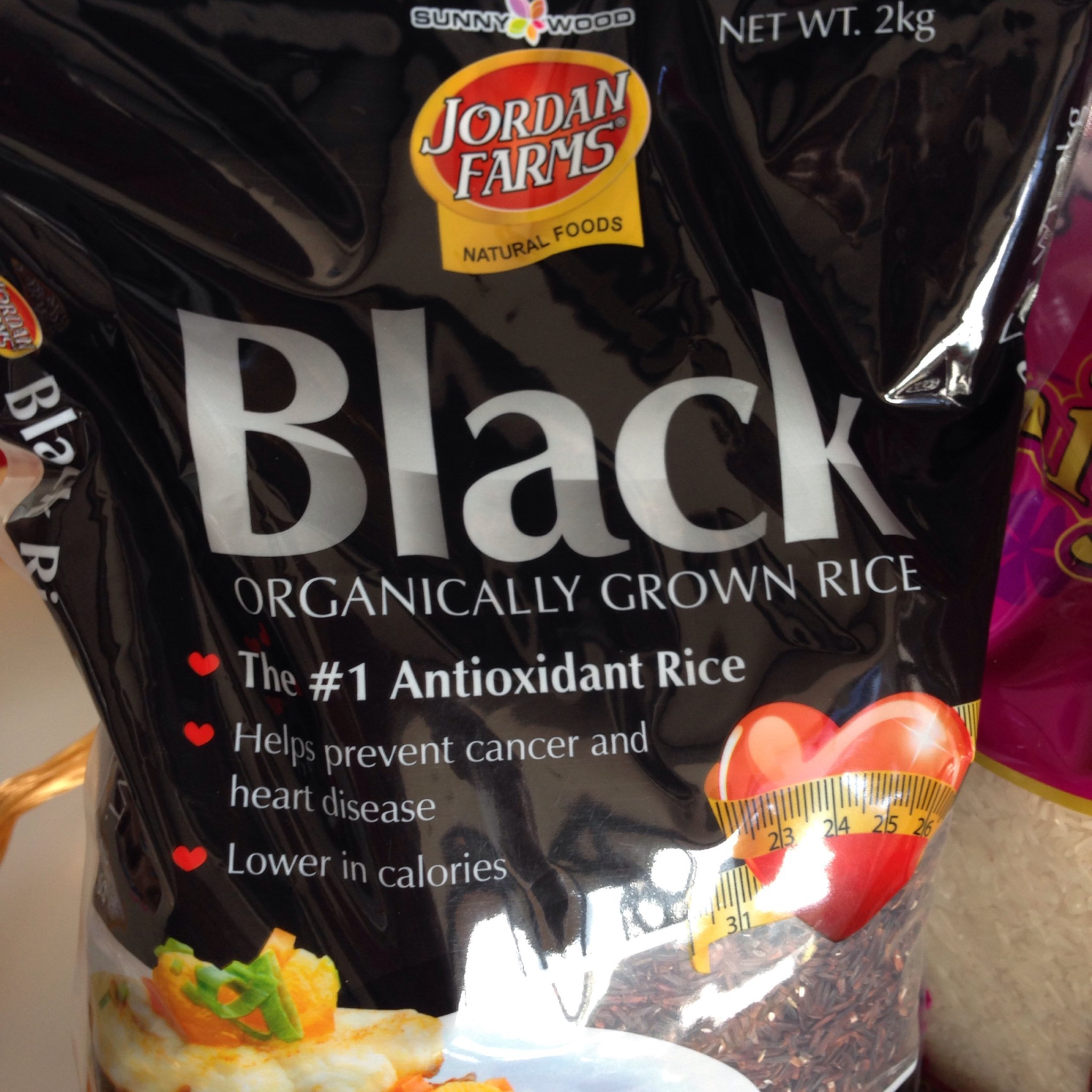 What's a hearty breakfast in your home? I need more ideas!