I sat across from Edric at a cafe this morning, studying his face like I hadn't seen it a million times. Has it really been 14 years since we were standing at the altar, speaking our vows? Are we really parents to five amazing kids?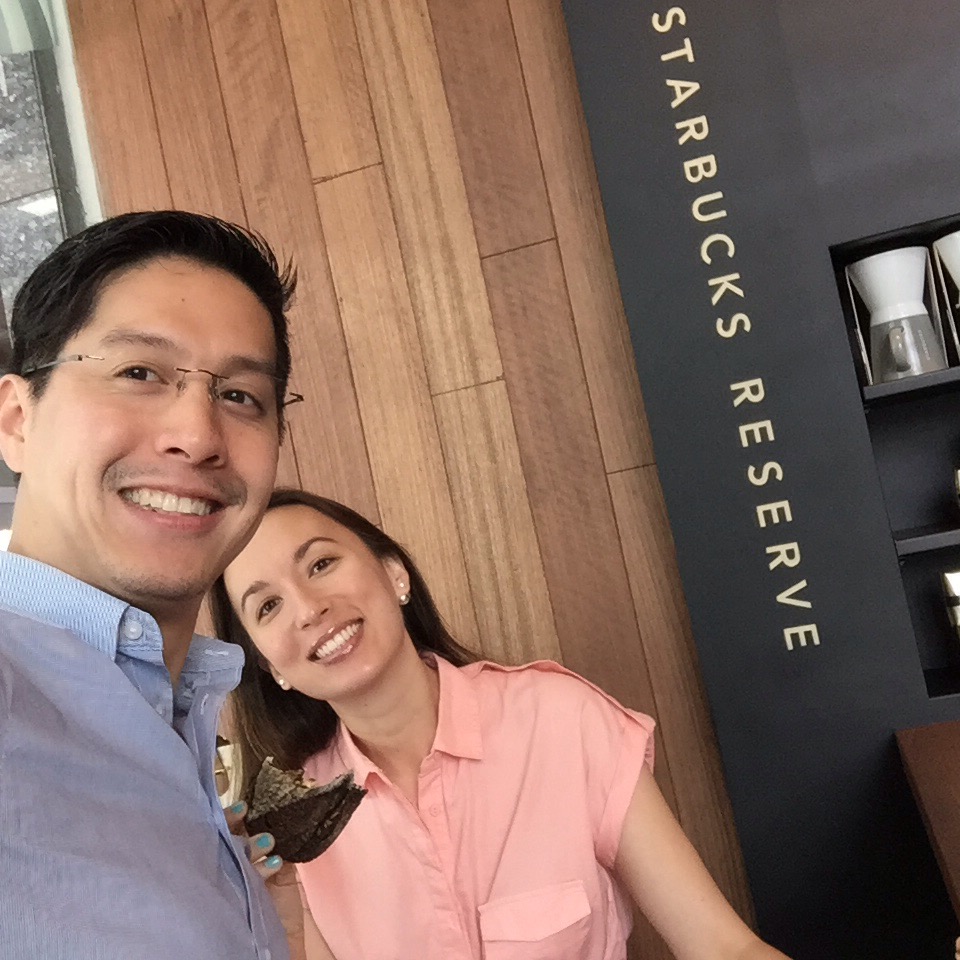 Apart from the peppering of his hair and the smile lines at the edges of his eyes, he doesn't look much older than he did in college. I actually think he is a more handsome version of his younger self. I like the way he is aging. It's attractive to me.
The cafe was an unplanned departure from our original schedule. He should have been at the office and I should have been with the kids. But our vehicle needed a battery-change, so there we were, making the most of the opportunity to share breakfast and talk.
"Is this what you imagined?," He asked me. "Is this what you imagined marriage would be like?"
It was an unexpected question but the moment called for it. We were tucked away in the corner of the cafe, and it was the day after our anniversary. Our overnight date at the Marco Polo hotel was coming to a close. So I said, "I didn't think this far when I was single, but I knew that you were the person I loved and wanted to share my life with."
"It's better than I imagined," he added, like he meant to answer his own question. "I used to be afraid that our relationship would change as we got older, as we aged, when our bodies were no longer in their prime. How would this affect the way we perceived one another? But then I realized that marriage has stages to it. During the early years, the physical aspect seemed to be a large part of our intimacy. Yet as the years went by, I discovered a depth beyond the physical…like this, right now, being here with you and enjoying it. We are stuck here because of a car battery problem, but it's totally fine because we are together. There's no other person I would rather be with, raise children with, and serve the Lord with."
I smiled as he took my hand, possibly in between chewing my tuna melt sandwich. (I was graceful about it, trying not to ruin the moment.)
Fourteen years may be few compared to couples who are celebrating their silver anniversaries, but for us it feels like a lot of history. We have weathered many seasons together. It dawned on me, as I was reminiscing and recalling the early years of our marriage, that this history matters. The longer we stay married and honor the commitment we vowed to, the more palpable the oneness feels.
When the Bible says that two shall become one flesh (Genesis 2:24), I started thinking about the word 'shall.' While oneness is symbolized by the event of sexual union between a husband and wife, oneness is also a process. Oneness happens over time, memories, pain, and joy. The person I am today feels so intensely entwined into the person Edric is.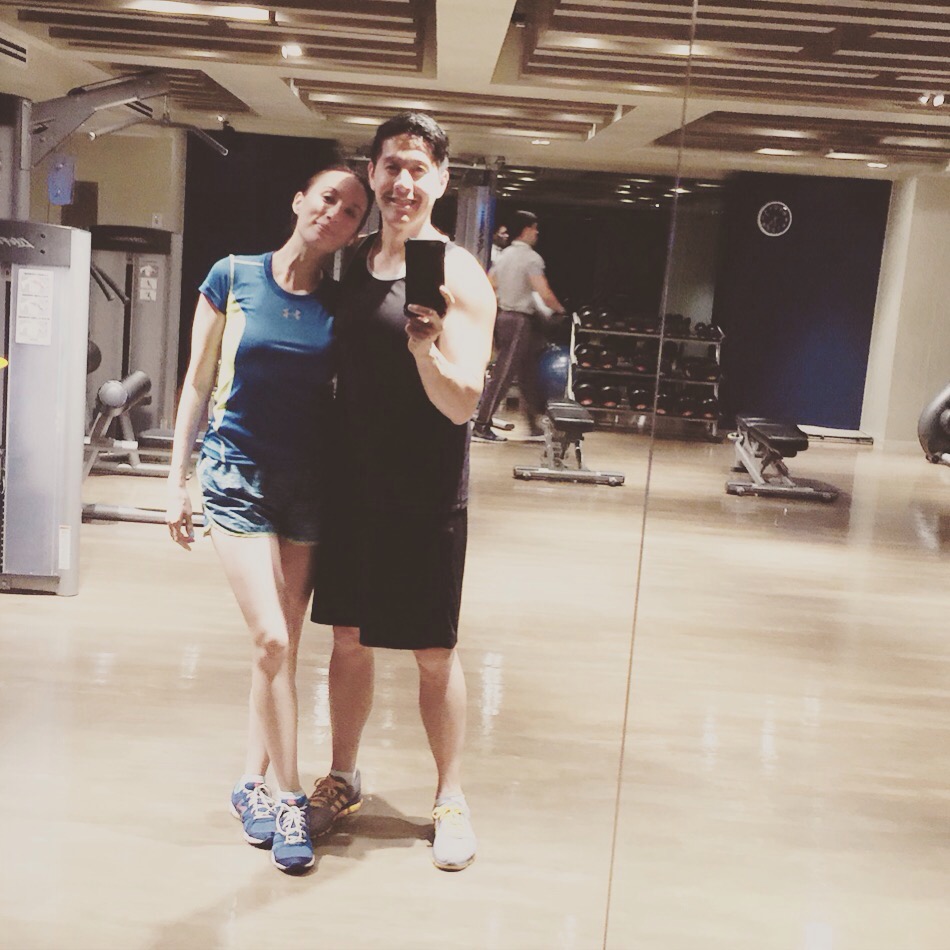 From two separate threads as single people, we became a tightly wound chord of three – the Lord, Edric and me. I may not have imagined what fourteen years of marriage would be like, but I know for sure that I can't imagine life without Edric. Not now. Not after fourteen years of oneness.
How does a relationship become like this? Where two people can be vulnerable and honest and naked and unashamed…and you can say "I love you no matter what, even if I know all your imperfections"…and you laugh at things that no one else finds funny…or signal mysterious codes across a room full of people and get each other's message because an eyebrow was raised, or a mouth twitched, or a wink was sent your way…and you can lie in the stillness and quiet, closing your eyes to the events of the day, the good and the bad, and feel safe because the arms that are embracing you are familiar, and you fit so comfortably in each other's spaces…and, yes, you also have three boys and two girls who act and speak like little versions of yourselves, but are way cuter, who need you both as dad and mom and need you to stay together because you are a family…and you navigate through the storms in your relationship and outside of it, hand in hand, looking to Christ to walk you through them, to heal the wounds that hurt like heck but make you stronger…and you may fight and disagree and really NOT like each other sometimes but you know that this is forever and you will commit to work it out because this is the person whom you chose to love and will continue to love in spite of, just because, and most certainly till you are old and wrinkled and maybe even toothless.
As Edric and I live out the vows we once made to each other, for better or worse, for richer or poorer til death do us part, my desire to be his and his desire to be mine increases all the more. "I am my beloved's and my beloved is mine." (Song of Solomon 6:3a)
It's hard to explain this when so many people quit on their marriages emotionally or legally soon after the difficulties confront them. And I know why they do. There's always a reason that pushes them to do so. I've wrestled with some of these reasons myself. But from this vantage point, and not as one who professes to be an expert at mouthing out advice on relationships, but as one who has chosen to stay married for fourteen years (so far), my observation is this: fourteen years of marriage was way better than the first thirteen, and by God's grace, I think fifteen will be better than fourteen. And by faith I believe that the best is yet to come, not next year or the next, but decades down the road!
Why? Because this is the beautiful mystery of oneness – God's design for a husband and wife – to journey together into the endless, vastless and unfathomable depths of love, His love. After all, it is not our exhaustible human love that binds us to one another. I love Edric because God first loved me. Edric loves me because God first loved him. As 1 John 4:19 put it, "We love because He first loved us." It is the strand of God's eternal love in our relationship that keeps us from unraveling, that strengthens our resolve to remain committed to each other through each passing year, that pulls us forward when we struggle to go on.
As I end this entry, I want to say, stay. Don't go. Stay through the seasons that are difficult, that feel unending, when human love has lost its feeling, and promises have been broken. Stay and see how God can renew and rebuild what is damaged in us and in our marriages, and meet our unmet longings with His amazing love. God is the author of marriage and His love is its keeper and healer.
And to my husband, Edric, I thank you for staying with me. I love you more today than ever. Happy Anniversary!
"(Love) bears all things, believes all things, hopes all things, endures all things. Love never fails…" (1 Corinthians 13:7-8a)