This September, at the Manila International Book Fair in SMX, OMF Literature will be launching my first published book, When A Good God Allows Rape. Yes, the title is kind of a shocker but for those of you who have followed my blog, you already know that this event is something I have spoken openly about. Some parts of the book I have take from a few articles on this site but I am happy to say that it's the first autobiographical account of the tragedy, the events that followed, and God's hand in all of it.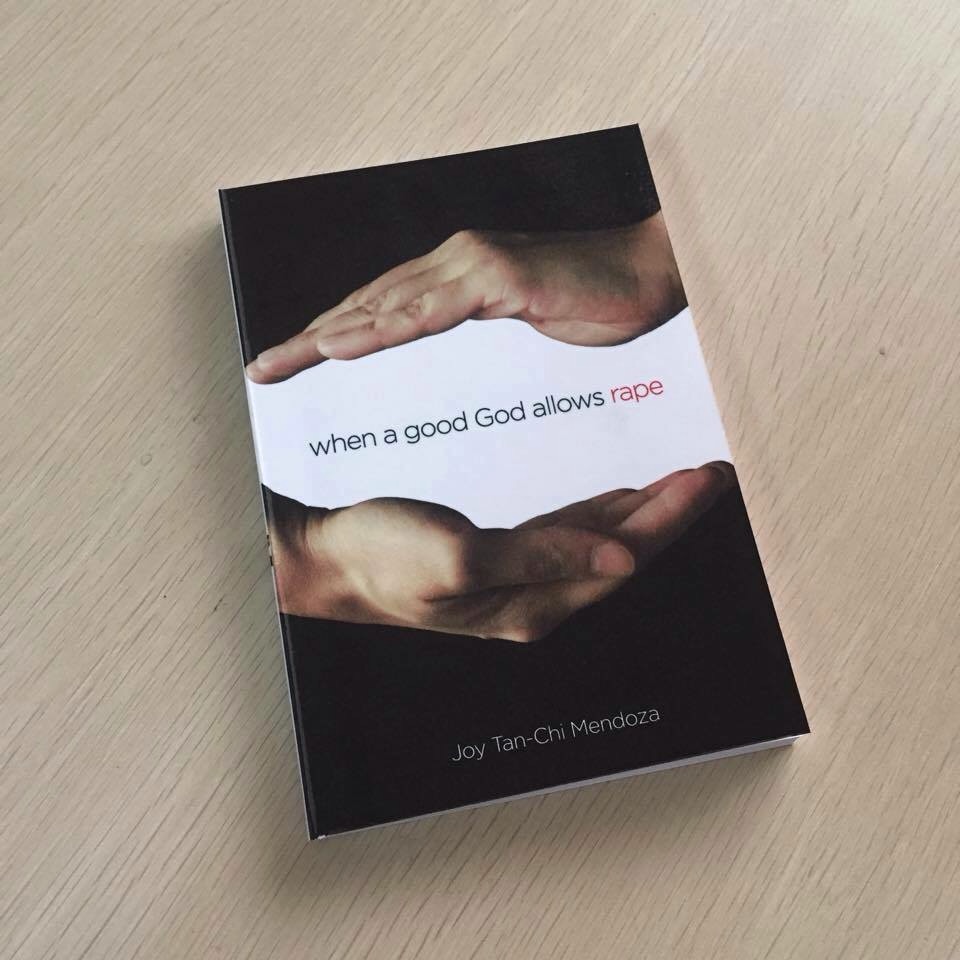 This is a dream come true for me, a bucket-list-kind-of-accomplishment. When I was younger I hoped that one day I would have the privilege of declaring what God has done in my life through a book. Now that I am just a few weeks from its launch, it feels wonderfully surreal.
Even if I originally wanted this book to come out ten years earlier, the timing of its launch is as it should be. The landscape of my life's journey includes a postscript of experiences and memories that overshadow that black spot in the timeline of my life. People will be able to see the thread of God's goodness.
Everything was going smoothly between the publisher, editor and me up until two weeks ago, when one of my dear friends in the story requested that her real name not be used. I understood where she was coming from and completely respected her feelings so I honored her request. But having to make alterations at the nth hour wasn't easy. We remain close and this change will not harm our friendship. She is so dear to me.
Initially, the stress robbed me of sleep. So I did the one thing that I probably shouldn't have done. I went shopping on Amazon. There's something ridiculously therapeutic about putting things in my cart and taking them out, then putting them back in and taking them out, and reading reviews. I am not advocating stress-shopping! But it did give me something else to think about besides my book.
What this unprecedented turn of events taught me was to trust in God's will. I was also reminded that this book is not mine. I may have written its contents. But God owns this story, and he allowed this last minute revision even after I prayed for my friend's heart to change on the matter. So this is part of His plan.
I am excited and nervous at the same time. Excited because this is my first published book ever!!! And nervous because what if it isn't received well and I have made myself so vulnerable in it?!!! You can tell from my exclamation points that these are emotionally loaded statements. But I have done my part and must rest in the comfort that God will do the rest.
On a side note, I think it is pretty amazing that my editor was a British woman named Victoria Hope. How cool is it that the person who helped me finalize this book had a name like that? Victoria means victory in Latin. So put the two words together and you get "victorious hope." This is what my book is about. We can all have a victorious hope in God, who redeems our tragedies. He loves us and uses all things for our good when we choose to follow and trust in Him.
May God get all the glory for this book! It includes perspectives from Edric and my parents. And it's a book for anyone dealing with tragedy and loss, no matter what kind.
Of course I hope you will come to the book signing on September 20 at 4:30 PM at SMX, too! This book will retail for P100.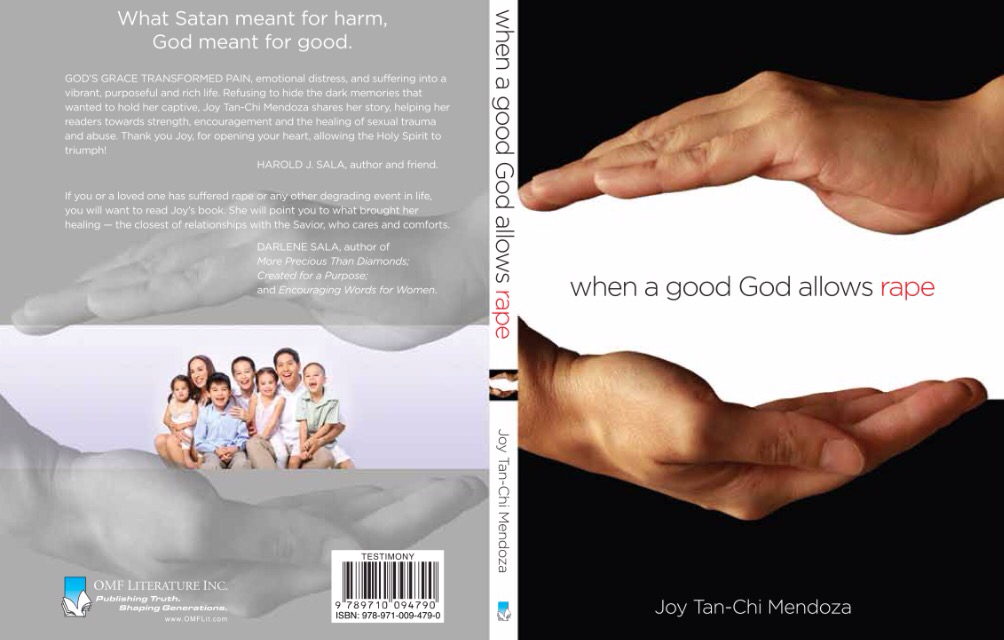 To read the MIBF preview on the OMF Literature site, click this: when a good God allows rape.
Print the image below to get free entrance to the book fair!