My father was a temperate man, not the kind of person who was very affected by emotional swings. So it was challenging to be married to a man who could switch between extremely excited and extremely frustrated from one moment to another, depending on the circumstance or trigger.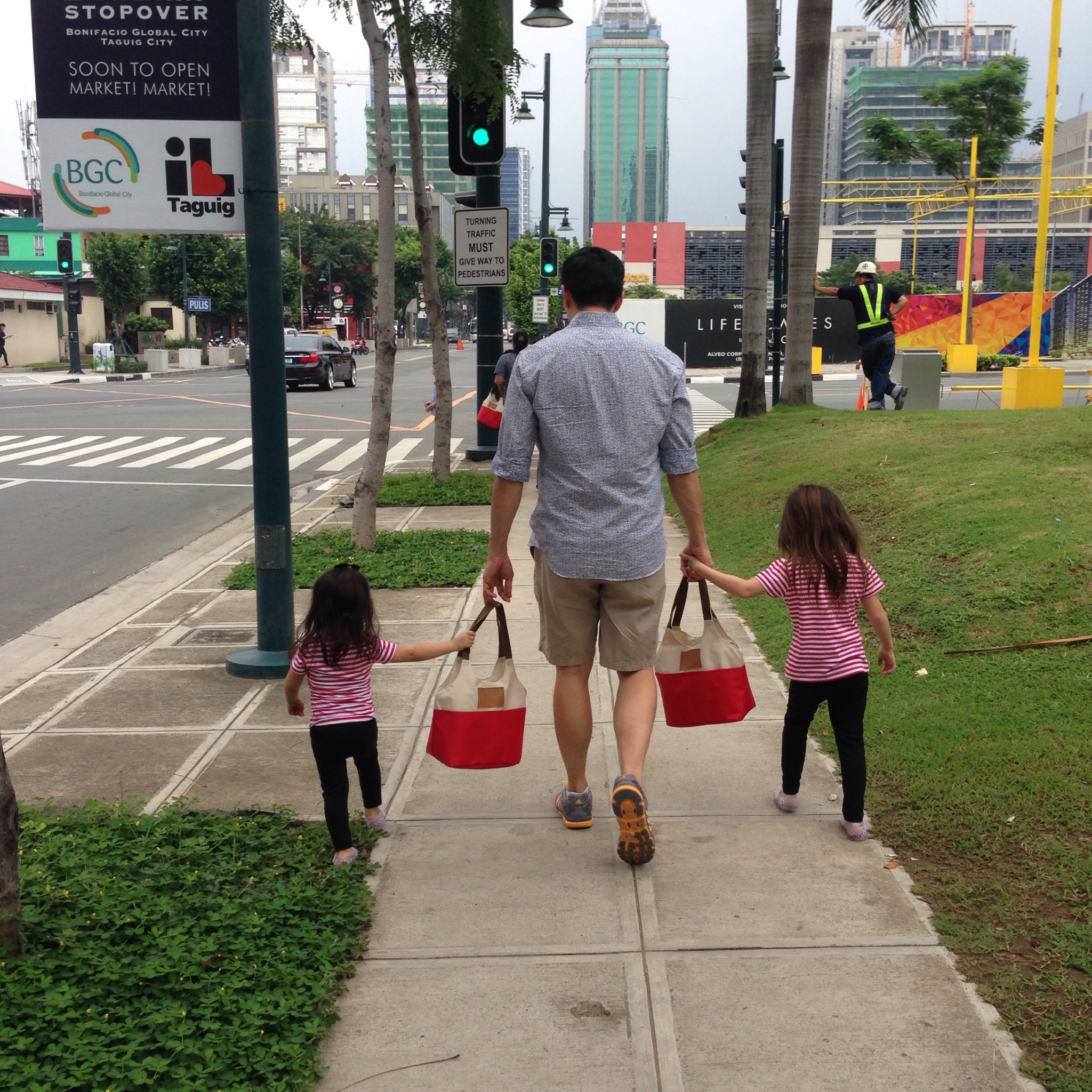 As Edric grew in his understanding of what it means to be controlled by the Holy Spirit, he changed. He was less moody, less irritable, and more conscious of how his reactions affected those around him, especially the kids as me. This was the Lord's work in his life.
However, I had a listening problem. Because I didn't grow up in a family that "coddled" emotions like anger, irritation, disappointment, and the like, I tended to be less tolerant when Edric exhibited any of these things to whatever degree. My perspective was (and sometimes still is), get over it. That's not a correct feeling. You can choose to be spirit-filled. This insensitivity would get me into trouble with Edric because he felt like I disrespected him when I made statements like, "Why are you feeling that way? You shouldn't feel that way." It sounded a lot like I was putting him down when I spoke those words and this hurts his feelings.
Thankfully, God worked in my heart, too. I learned to listen to him when he was being vulnerable and to encourage him. However, this past week, I reverted to my old ways.
It must have been a Monday or Tuesday afternoon when he plopped himself on to the bed beside me and randomly asked, "Do you think God loves me?"
This question was an invitation into meaningful dialogue but I took it like this…Whoa. He just preached a sermon that highlighted the love of God and he is asking this question?
He started to say something like, "I haven't been experiencing any wins lately," explaining that he was discouraged with work, with people, with ministry, with finances, etc.
Instead of drawing him out with questions like, "Oh really, why do think that is?," I went straight to, "Are you really asking if God loves you? Why would you even ask that? You just preached about God's love!" (Not a good start to open communication.)
Since my words and tone had already delivered the damage, he stood up from the bed and emphatically said, "Forget it!" and walked off to get ready for our outdoor run. I called out after him but he was no longer interested. In short, I ruined a perfectly good moment to wear what I have called "the best friend hat."
Shortly after this, we went running with the boys while he pushed the girls in a double stroller. He didn't talk to me even when I injected comments here and there to get a gauge of how annoyed he was with me.
About twenty minutes into our run I apologized for my response and asked if he wanted to talk about it, but he didn't want to resume the conversation and dismissed me with sarcasm. With a smirk he said, "It's okay, I don't have any problems. I don't have any weakness. I am invincible. That's what you want, right? A husband who is always strong. No weakness."
"Do you really mean that? You know that's not what I meant. Is that how you want to resolve this, by saying that?"
"Yup."
"And that's what you would counsel couples to do to resolve a conflict? (Dismiss it)"
"Yup."
Well, he was being ridiculous on purpose so I replied, "Fine," and ran faster. Naturally, he couldn't go as fast because he was pushing our two girls up a hill. Since it seemed like he didn't want to be around me, I retaliated by leaving him behind.
I was in the living room starting on an ab workout when Edric arrived and joined me in silence. The boys didn't know that we were in the middle of a spat and they did abs with us, too. Perhaps Edric had not gotten over our conflict, so his frustration spilled over to all of us. Titus started tearing because the workout was so hard for him, and Edric said, "There's no crying during this workout!"
Oh my goodness. Edric was not himself. But I kept quiet because the kids were present.
The next day, Edric realized that he hadn't been Spirit-filled so he apologized to me and the kids. At some point we also got to talk about how I could improve in the way I listen to him and support him. And he was right.
Our conversation would have taken a completely different and more positive turn if I had begun with empathy and gentleness. My response belittled and rejected his feelings when he needed me to minister to him.
Husbands may be strong, but there will be days when they need us to be spiritually strong for them. The Bible tells us, "Then the LORD God said, "It is not good for the man to be alone; I will make him a helper suitable for him."" ‭‭(Genesis‬ ‭2:18) God used the same word "helper" to describe the way he comes to our aid. "Behold, God is my helper; The Lord is the sustainer of my soul." (‭‭Psalms‬ ‭54:4‬)
Our role is both beautiful and important. God designed us to meet a need in a man that no other created thing can. We are to be life sustainers and rescuers alongside our husbands. (This is the more accurate definition of the word "helper" in Hebrew.)
How can we be helpers to our husbands?
1. We can encourage them to hope in God when they are dealing with their many challenges.

2. We can assure them that we are present to support them.

3. We can affirm their efforts with gratitude and appreciation.

4. We can pray with them and for them.

5. We can look to God as our source of strength, peace, love and joy and channel these virtues toward our husbands.

6. We can use our gifts and abilities to help them accomplish God's purposes.
I sometimes forget the kinds of battles Edric has to face as a man — to love, lead and provide for our family, and to serve in ministry. So if he needs to express how stressful it is or talk about the doubts he has every now and then, then the least I can do is hug him and tell him I love him…tell him that, by God's grace, we'll get through the tough spells in our marriage and family together as a team.
Thankfully, a few nights ago, God gave me a second chance to be Edric's helper. He began to open up to me again about some of his plans and the obstacles he was facing. I complimented him for being so thorough in his planning. This made him eager to listen to my perspective. And then I offered a suggestion which he was so grateful for. (Yeah!) When we had more time to talk, we had another fruitful discussion which left him hopeful about the future, gave him clarity of direction, and motivated him to go out there again and be the man God has called him to be.
So be strong, wives! Not in ourselves, but in the Lord so we can enable, enrich, encourage, revive, connect and reconnect the hearts of our husbands to God, and inspire them to love, follow, and obey Him faithfully!