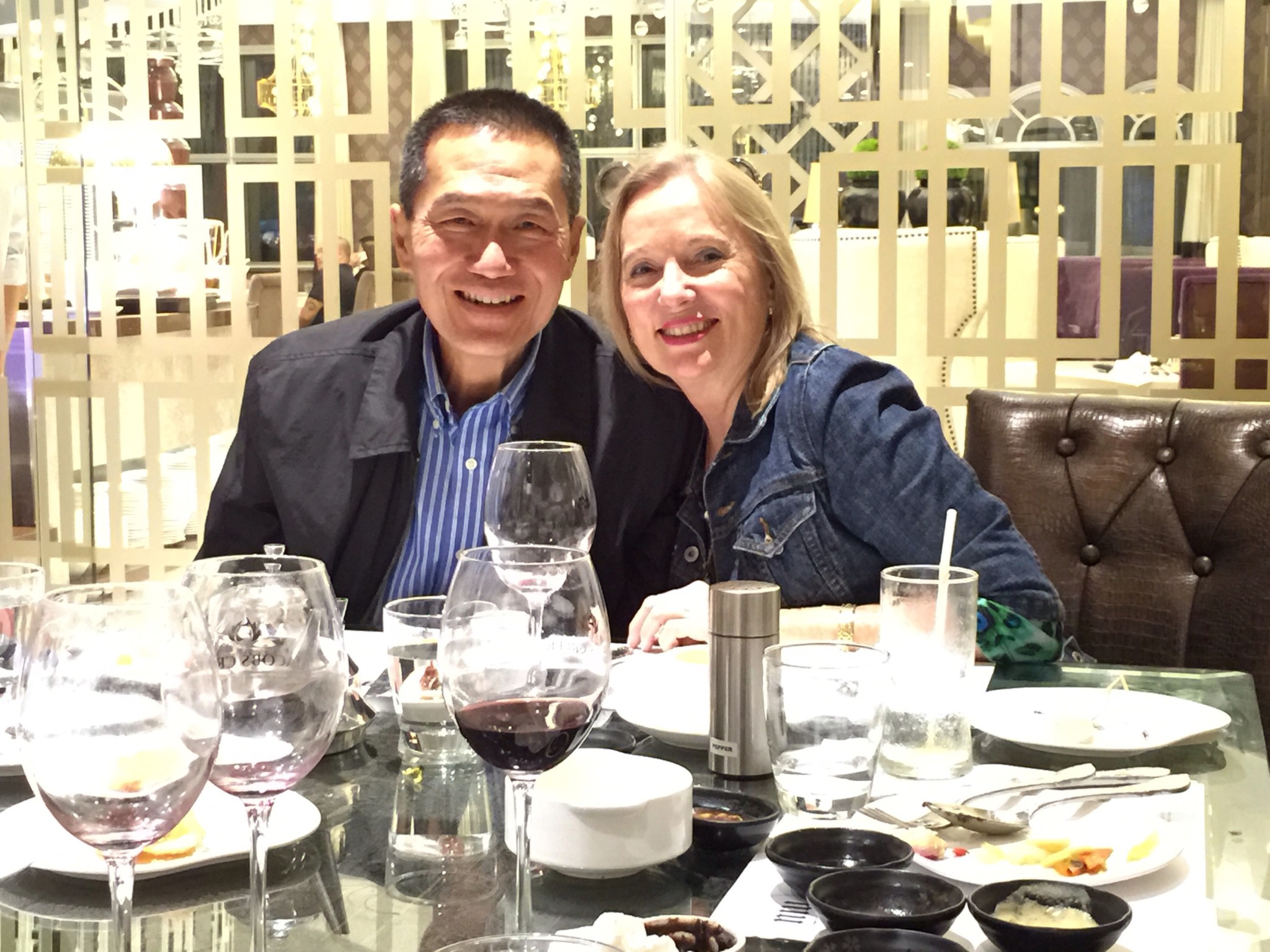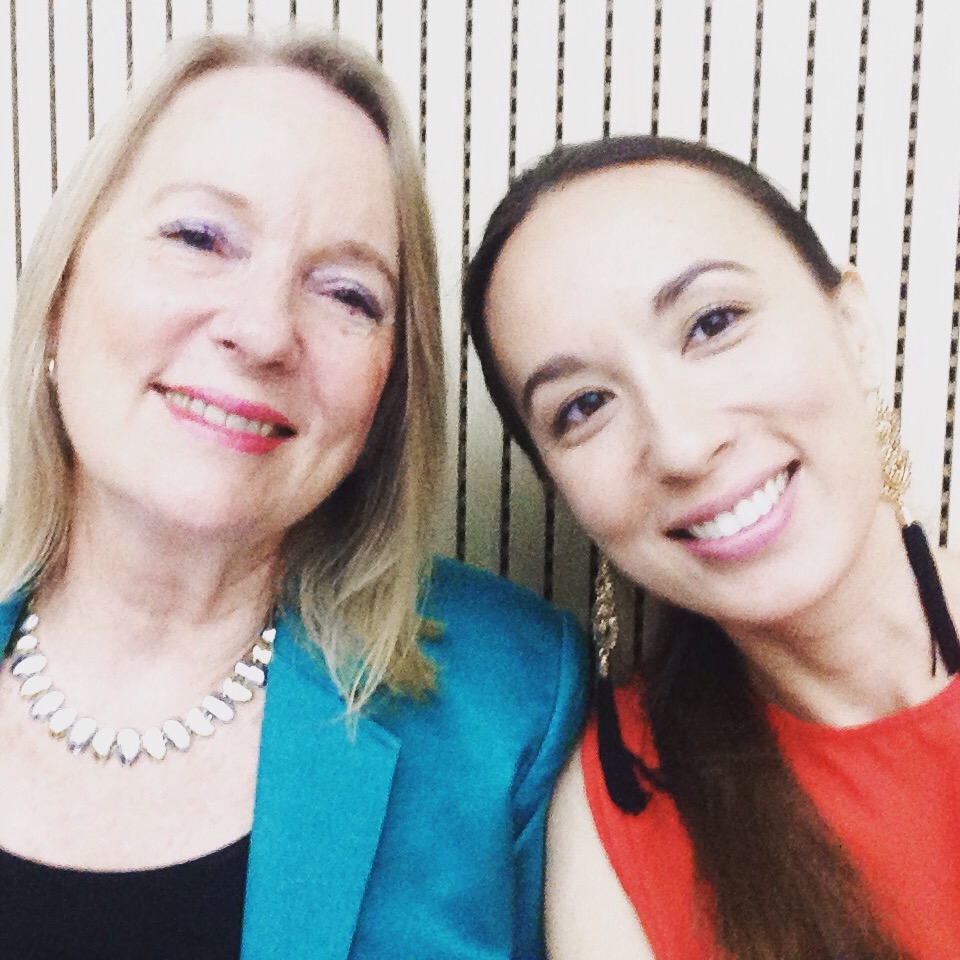 I grew up with a mother who wasn't a primadonna. She didn't need anyone to baby her or massage her emotions. Just recently, I found out she drove herself to the emergency room when she woke up at midnight with unusually high blood pressure. She didn't think she needed to trouble my sleeping father to attend to her.
When she told me about this (a month later), a part of me thought, You should have asked dad to bring you, mom. Your health is a big deal. You are almost 70! It's okay to ask for help.
But another part of me was like, Way to go, mom. You are something else! And even though it troubled me that her blood pressure spiked like that, I admire my mom for being the low maintenance person that she is. She tilts towards the positive spectrum when it comes to interpreting her circumstances. More importantly, she's not a self-focused person. She doesn't burden others with drama.
Because of her example, I have a peg in my mind when I encounter unfavorable incidences. Take yesterday for instance…I suffered a mishap on the way to a radio interview and I tried to imagine what mom would do.
As I exited my car in a hurry, I broke my shoe when I tripped on the cobblestone driveway of One Corporate Plaza. The uneven surface proved to be treacherous for my footing, and the strap popped off my right wedge in an irreparable way. I tried to keep it on, hobbling towards the glass doors as I made a spectacle of myself. It was a miserable fail. Finally, I thought, what the heck, I will just take them both off.
(I know this situation would have been familiar to my mother. She has no issues with removing her shoes when they fall apart or become uncomfortable. The other day she walked all around S&R barefoot because she said her shoes were hurting her. Good for you, mom!)
So, I unbuckled my wedges, picked them up, and traipsed into the building, right up to the lobby desk to sign myself in. Afterwards, I lined up behind people in suits to get into the elevator. I got some curious looks as people noticed my toes sticking out from under the hem of my skirt. But I had an appointment to catch so I didn't really care. One of the suited men left the elevator I went into to take another one…maybe he thought I was crazy.
The good news is I got to my interview just in time! My barefeet did the job of running me up the two flights of stairs to the FEBC office when the elevator could go no further. So there I was, with hosts Vins Santiago and Haydee Sampang for the program, Family Matters, to talk about my book and my life story. They laughed with me as I recounted what happened.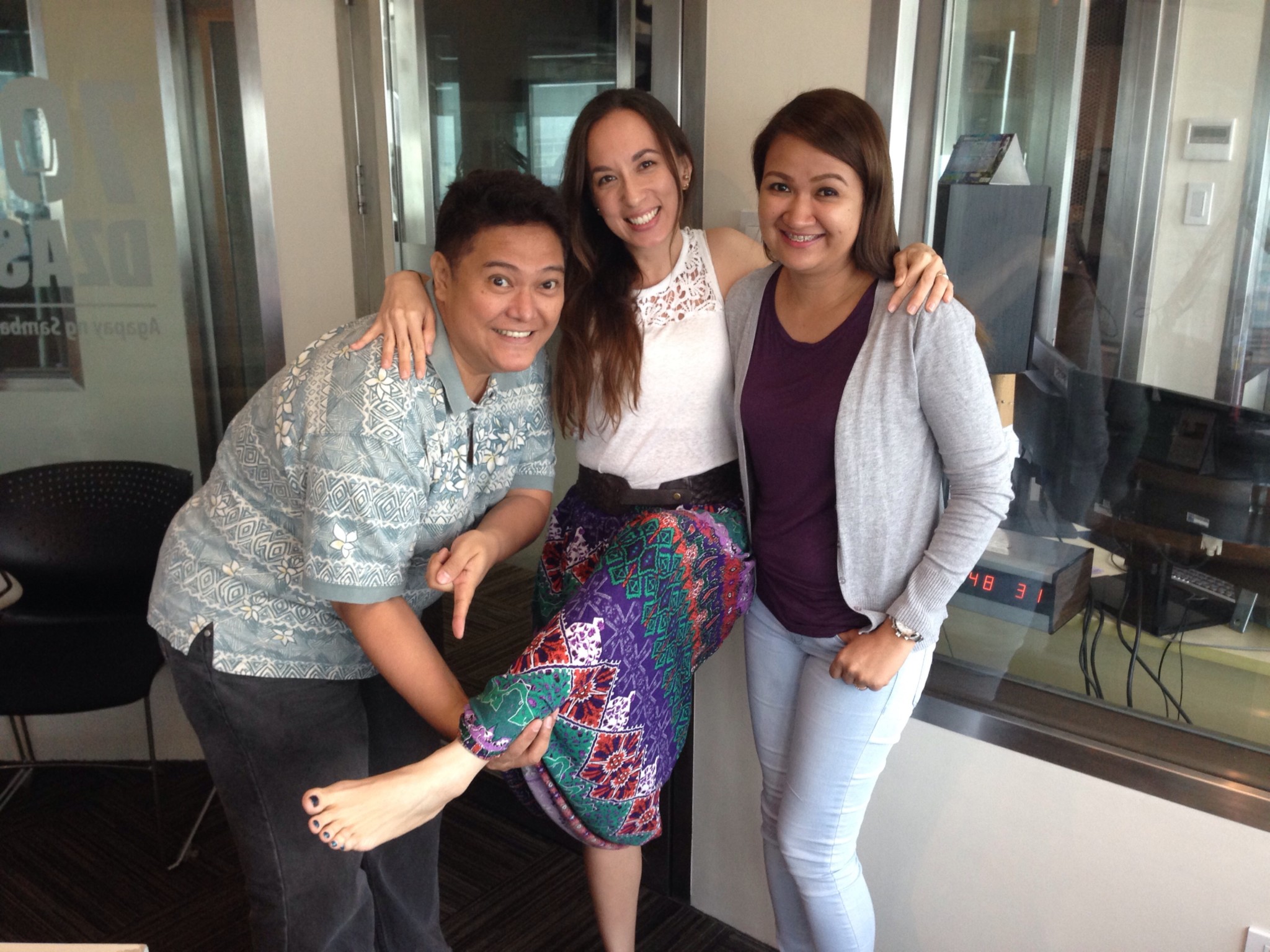 When I messeged the women in my discipleship group, thanking them for praying for my interview, I received comments like, "Wow, you are so positive…I don't know if I would have responded that way."
Well, I have my chillax mother to thank for that! I praise God that she is not a panicker or a hyper-ventilator.
The difference between my mother and me, however, is I am the type to SOS my husband when I need help. She would have walked right back out the building barefoot. But I texted Edric in the middle of my interview asking him if he could have someone buy me slippers. And like the knight and shining armor he is, he sent slippers to me so I could walk out of the building with slightly more dignity!
When I think about my mom, I'm reminded of the passage in Proverbs 31:25 which reads, "She is clothed with strength and dignity, and she laughs without fear of the future." My mom epitomises this because she is a woman who trusts in the Lord. She isn't afraid of what people will think of her, either (which is why she readily shares the gospel, even with strangers.) And when situations are inconvenient or difficult, she elects to see the bright side, making the most of the moments God sends her way. I pray this example rubs off on me more!