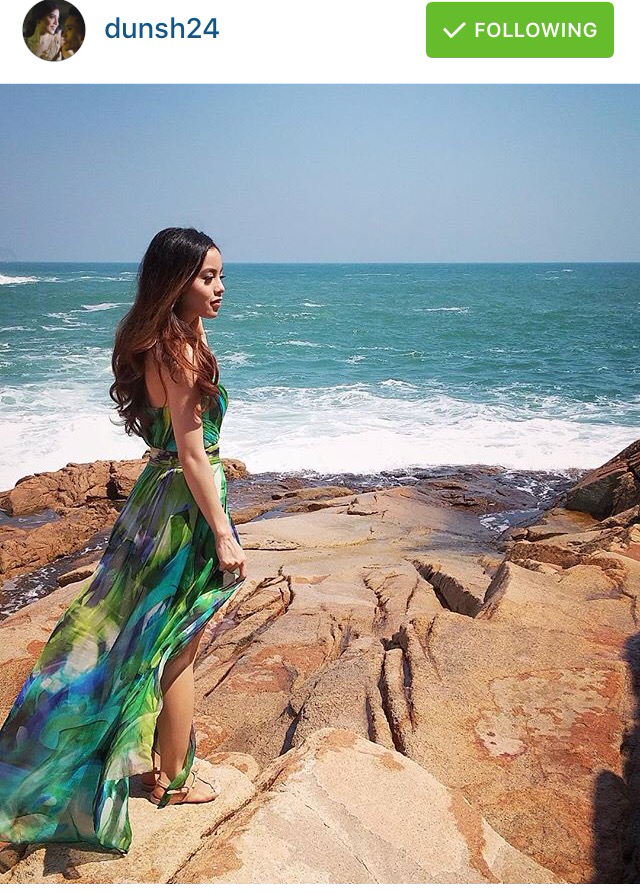 My sister in law, Danie, just got married. She was a beautiful bride!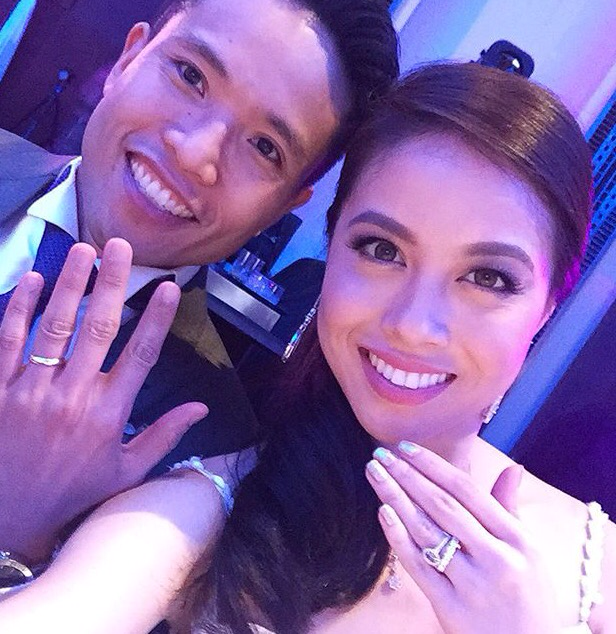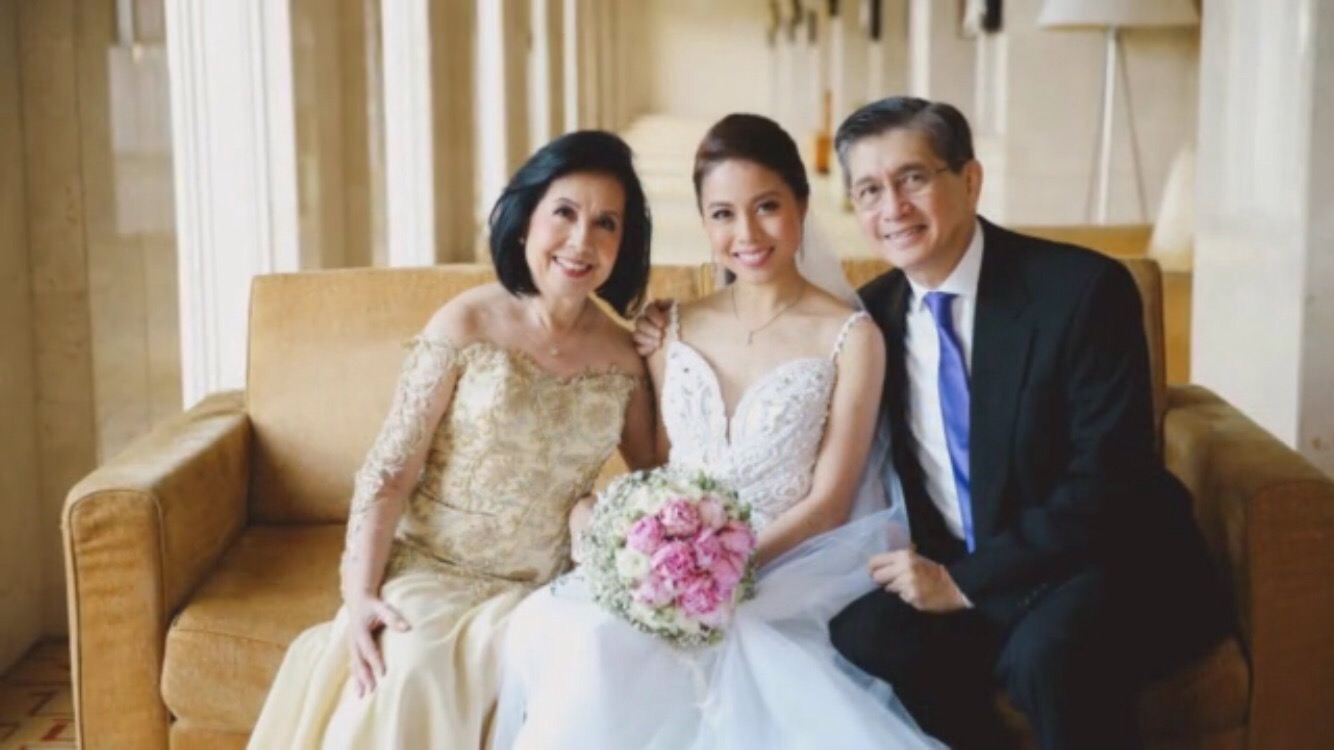 A day before the wedding, Edric's family (including in-laws) gathered together for lunch at Kettle in Shang-rila mall to spend time with her. Towards the end of the lunch, my father-in-law pulled out the "Mendoza Family Covenant," which he drafted back in 2002, a year after Edric and I were married. This document itemized certain commitments that the Mendoza family ought to live by, no matter how circumstances may change through the years.
It's a thoughtfully crafted list that reminds each and everyone of us that our relationship with one another should be preserved and honored at all costs.
My father-in-law penned the words of this covenant which reads:
We bind ourselves to this covenant of unconditional love.
We will keep this family united. We will not be separated by distance, nor by illness, nor by financial circumstances. We will always keep the channels of communication open. We will forgive, if not forebear, each other's imperfections. We will not be torn by hurts, nor envy, nor greed, nor rivalry.
We will always help the lesser of our family. Always. We will give mercy and share blessings even where it isn't deserved. We will be abundant with our blessings toward each other, knowing that what we earn and accumulate doesn't belong to us but to God who cares for us to share with the less fortunate.
We will celebrate our family. We will cherish and preserve the tradition of fellowship, of time spent with each other, and of sharing happy memories.
We will keep the faith. We will pray for one another daily. We will commit to care for each other's spiritual growth and to help each other in times of spiritual difficulty.
We will live out and protect this covenant of love by the grace of God, and continue this covenant tradition with our families forever.
I don't know too many families who actually write down their promises to one another but isn't this such a great idea? I praise God for the privilege of being part of this very loving and special family.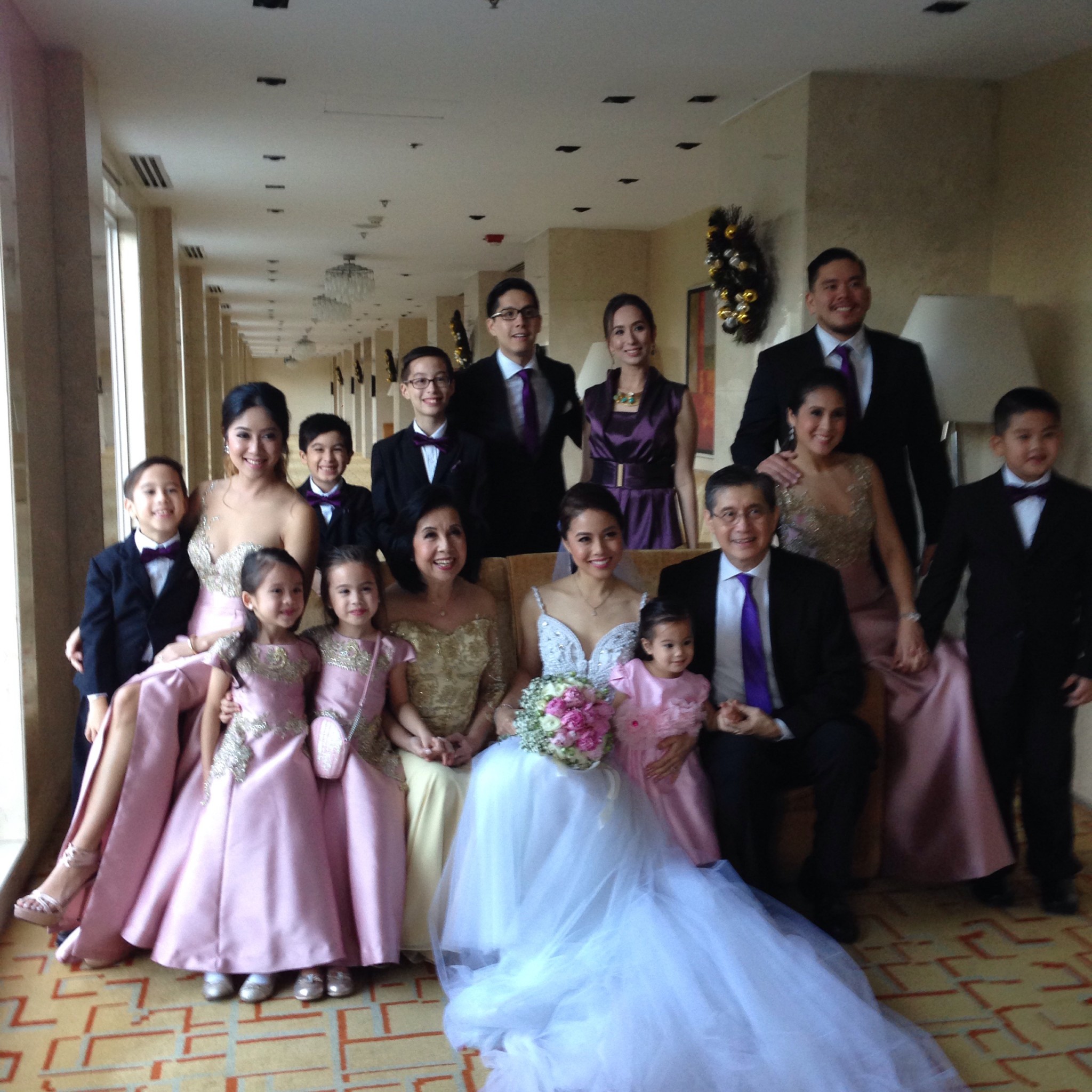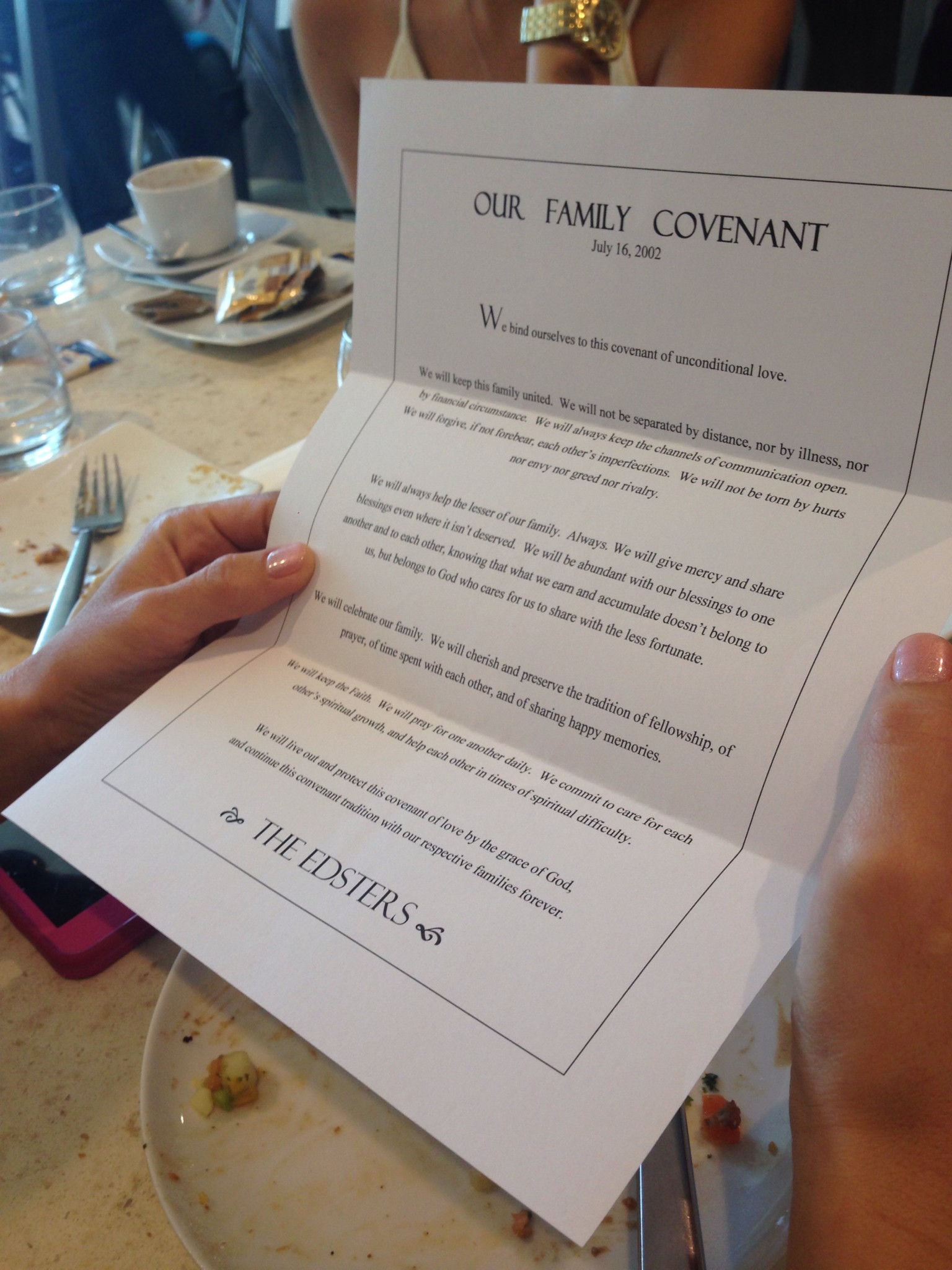 "Beyond all these things put on love, which is the perfect bond of unity." Colossians‬ ‭3:14‬ ‭