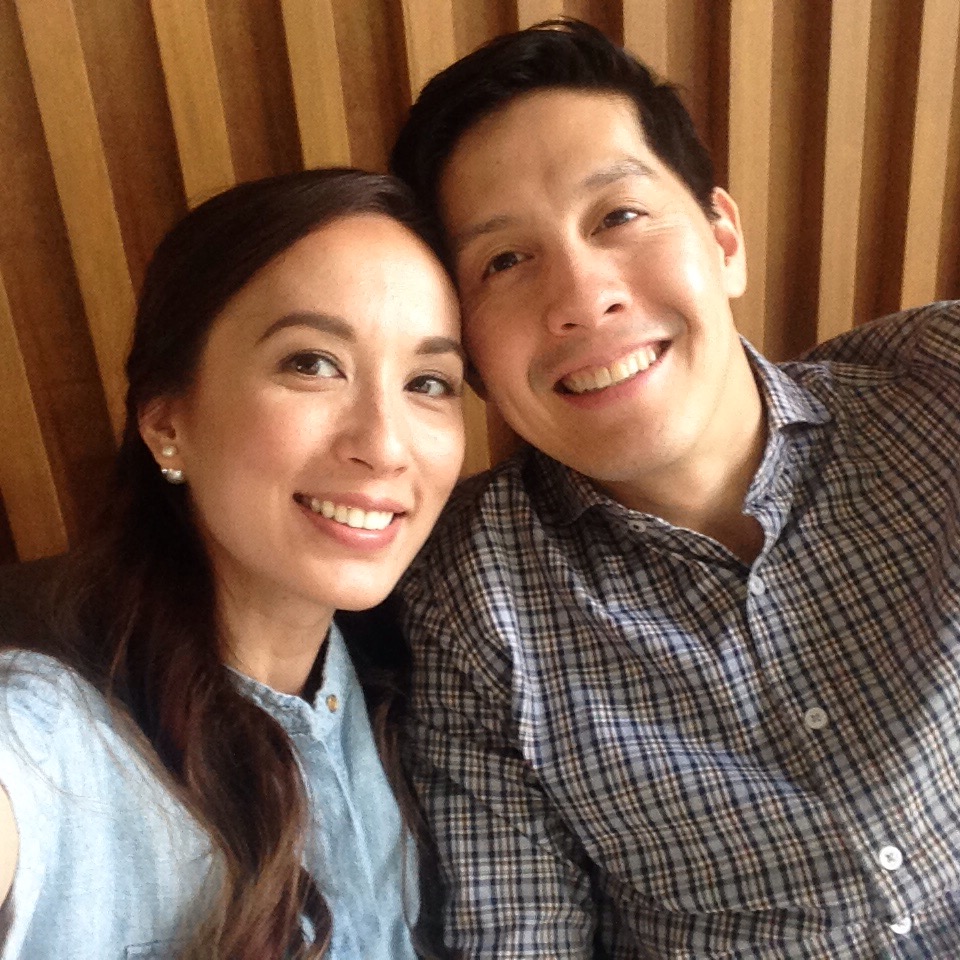 It's impossible to effectively serve the Lord when your marriage isn't okay, especially when you minister to other couples. I suppose this is one of the reasons why it's healthy for Edric and I to be involved in counseling, couple discipleship and speaking. Having to pour our lives into the service of others keeps us on our "spiritual toes."
A week ago, Edric and I found ourselves arguing about something petty. But it sparked a heated discussion that soured our feelings for one another. Edric made a rule about our Siamese cats that really upset me. He declared to the children and to me, "If the cats pee or poop in the house, you will be fined P1,000."
The kids replied, "What if we don't have that kind of money?"
"Then your mom will pay." He was serious.
First of all, buying these cats was Edric's idea. Second, we had a baby cat who was not trained yet. Third, sometimes the cats randomly enter the house because they want to be near us. I really didn't think the fine was fair to the kids or to me.
That same evening, our older Siamese, snuck indoors and marked the TV cabinet with his pee. We shooed him out and I cleaned up his mess but the kids were distraught. "Dad is going to charge us!"
Sure enough, when Edric found out, he insisted on me paying P1,000. Annoyed, I began stating a defense for why this was a ridiculous thing to do. In my exasperation, I even cried. Edric dismissed my dramatics as, "You are probably going to get your period soon." (Something I never appreciate him saying. Ever.)
An hour later we were scheduled to meet with a couple to minister to them. Yet there I was, tearing up and feeling very unqualified to give marital advice. And to think this was all about cat urine! My goodness!
Dutifully, Edric and I drove to the restaurant since we committed to be there. The car ride included more discussion and debating until we parked and decided this was not the condition we ought to be in before we sat down with the couple. So Edric led us in a prayer and we asked for mercy and grace from the Lord.
We took a pause from our argument and made it through dinner. Amazingly, as I listened to the couple elaborate on their issues, the problem Edric and I had diminished in importance. Cat urine is not a problem! (Not compared to what we were hearing.)
In fact, I developed renewed admiration for the way Edric mediated the couple's conflict. He really did a fantastic job at sifting through the main points brought up by both sides. Furthermore, he helped them achieve resolution as husband and wife.
At the end of the evening we also confessed to them that we were in the middle of an argument before the dinner began. By this time, our spat seemed trivial but we sought to resolve it on the drive home. In fact, I got back into our car feeling like a completely different person than when I entered it three hours earlier, irritated and combative. We apologized and asked for forgiveness from one another. Edric also retracted his rule about the cats! Thank you, Lord!
What changed? Edric and I had to look outside of ourselves and our marriage to meet the needs of another couple. We had to ready our hearts to be a channel of God's blessing to them. We found ourselves united by a spiritual cause. All these elements helped to heal our own relationship.
This has happened many times before, not just for Edric and me but for other couples we know who involve themselves in ministry as a team. God does something supernatural in a husband and wife when they serve Him together. Therefore my encouragement is to find a ministry, a spiritual cause that allows you to see past your own world as a couple, as a family.
God created us all for something much bigger than living for one another and pursuing happiness as a couple. There is a greater, deeper and more profound joy and purpose to experience as a team, as partners in the Lord. And sometimes this greater, deeper and more profound purpose of leading other couples to Christ can also save your own marriage.
How so? The spiritual responsibility of leading people to Jesus necessitates that you both seek after Him, turning the focus off each other. And the more your eyes are fixed upon Him, the more you desire to be like Him. And the more you desire to be like Him, the more you become desirable spouses for one another!
"Therefore, since we have so great a cloud of witnesses surrounding us, let us also lay aside every encumbrance and the sin which so easily entangles us, and let us run with endurance the race that is set before us, fixing our eyes on Jesus, the author and perfecter of faith, who for the joy set before Him endured the cross, despising the shame, and has sat down at the right hand of the throne of God. For consider Him who has endured such hostility by sinners against Himself, so that you will not grow weary and lose heart." ‭‭Hebrews‬ ‭12:1-3‬ ‭NASB‬‬