I don't have enough quiet in my life, enough silence for meditation and drinking deep from the living water that is Christ. I get so caught up in the busy-ness of being a wife, mother, homeschooler, speaker, writer, daughter, discipler, endorser, etc and etc, so that I lose the desire to pursue intimacy with the Lord. There are seasons when my life feels very public and yet I grow hollow inside because the busyness drains me spiritually. Without intentional moments set aside for reflection, I operate on autopilot, in an almost robotic way. The doings, which are good things, replace the best things, namely the appetite to seek after God.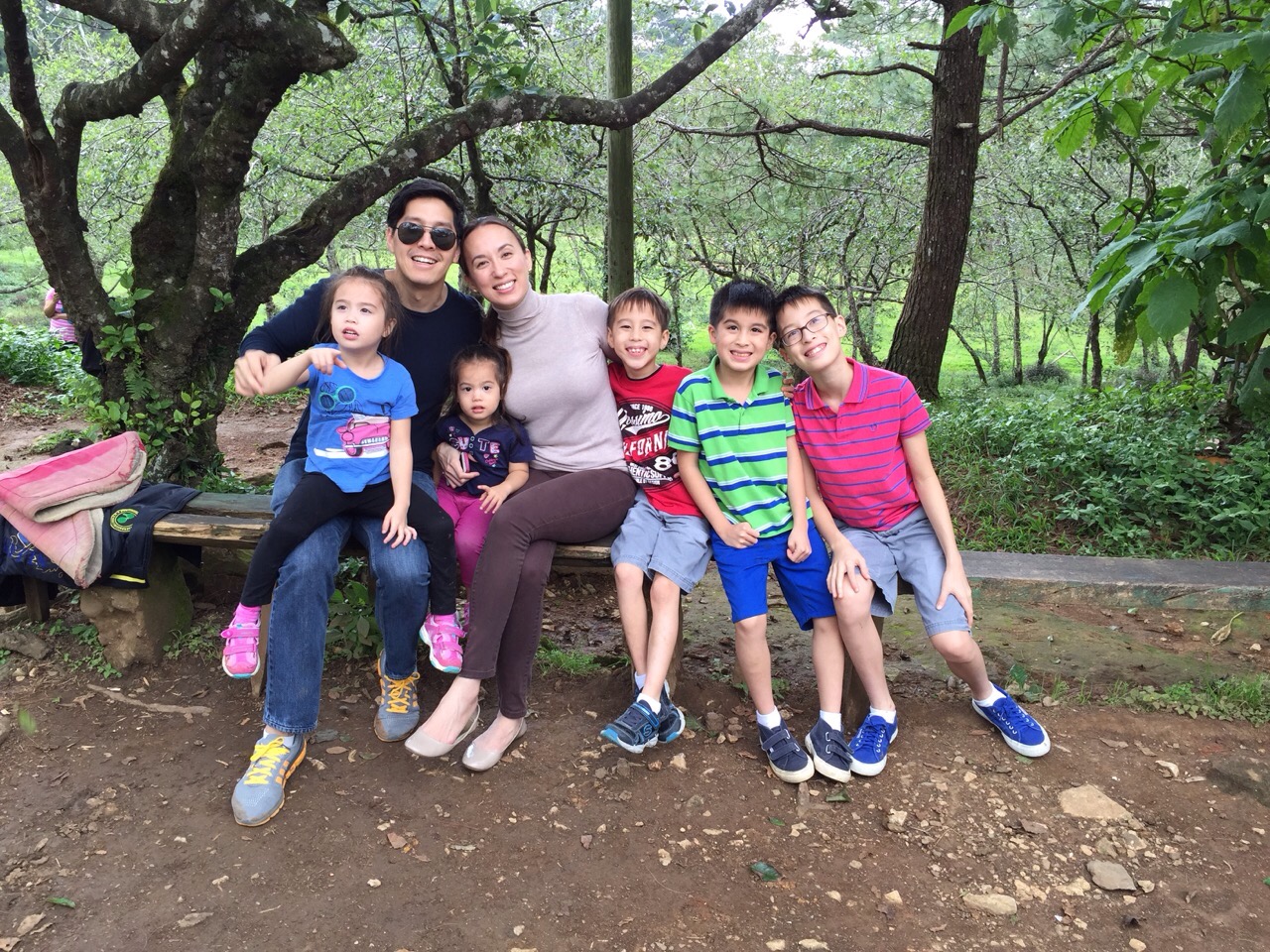 This morning, God ordained circumstances so that a meeting I thought I would have did not push through. And since I left the children at home with their "assignments," I was alone, in Edric's office when everyone (including Edric) was out. For someone who is used to children of different ages clamoring for her attention or moving about all around me, the stillness was wonderful!
Amidst all the Christmas hullabaloo that makes this favorite season one of the most stressful and crazy, I needed a pause like this one. I picked up Christopher Klicka's book, "The Heart of Homeschooling," and read the section his wife, Tracy, wrote on The Homeschooling Mother. She said, "I was and still am quite ordinary. I have no special talents that equip me to be a good mom, much less a supermom. All I have is God. But that is enough."
All I have is God. All I need is God. This spoke to me loud and clear.
Being a wife and mother can be so complicated sometimes. When the checklist of things to do lengthens, I start peddling through each responsibility on my own power. And then I reach a point when I'm exhausted and physically sick. I need to remember that being a woman isn't about what I can do and get done. The list of things to do will never end. And I will never reach that point of rested-ness if I keep chasing after that list…
On any given day, here are some of the thoughts assaulting me…
Have I prepared good, healthy meals for my husband and kids today? Did I make sure bills were paid and home repairs were completed? Did I manage the household well and check on their dynamic with one another? Did I get through at least 3 or 4 homeschooling books for each of my children? Did I spend time with my toddler and make sure she got enough attention from me? Did I write that blog entry I have been meaning to? Have I stocked the refrigerator and kitchen pantry? Did I read my Bible? Are my notes and presentation materials prepared for the speaking engagements I have this week? When am I going to Instagram that endorsement I've been asked to make? Did I exercise this morning? Do I have outfits for the multiple events I have to attend? When can I clean out my email account or archive photos? Whom do I need to meet with this week to counsel or minister to? Have I had one-on-one talk time with each of my kids? Who among them needs special attention this week? Am I giving Edric enough time? Have I completed the tasks he assigned to me?
These questions are maddening and they flood my head with all kinds of anxious thoughts. Very often, peace evades me until I can check off each of these items. (So this means my peace is very short-lived!) Realistically speaking, there is no REAL rest for a wife or a mom in terms of our duties. There are seasons when our duties pile up really high and other times when they are only inches deep. But they remain nonetheless.
1 Corinthians 7:34 puts it so well when it says, "The woman who is unmarried, and the virgin, is concerned about the things of the Lord, that she may be holy both in body and spirit; but one who is married is concerned about the things of the world, how she may please her husband."
So to my single readers…give the best years of your singlehood to the Lord. Marriage becomes a game-changer. The liberties you experience now are something you will never quite have again when you settled down and have kids. I'm not regretting being a married woman and mother, but my ministry has been elected for me – to serve my husband and my kids. There isn't a day when I can say I resign. My decisions must always be filtered through the priorities of wife and mother.
To my married readers, might I encourage you to stop, look and listen. Set aside that anxiety, turn off the burners, and take a few moments right now to come to the feet of our loving, heavenly Father.
Today, I was reminded once again that there is nothing that should define me more than my relationship with God. He must be the reason I follow the Bible's principles on marriage and parenting. He must be the reason why I homeschool and keep homeschooling my kids. He must be the reason why I speak, write, and minister to other women. He must be the source, the sustainer, and the end of everything I do.
Sometimes I mistakenly assume that to do more is to be more important, more special, more deserving of praise and attention. But Jesus corrected this perspective (which I am to prone to have as a woman) when He told Martha in Luke 10:41-42, "My dear Martha, you are worried and upset over all these details! There is only one thing worth being concerned about. Mary has discovered it, and it will not be taken away from her."
Mary was seated at the feet of the Lord, the God of this Universe, her Creator, listening intently to Him speak. As I fulfil my responsibilities may I never forget that what I really need is God's presence and to receive what can never be taken away – the peace, the joy, the grace, and the rest that He gives to all who come to His feet.