It's rare that our household help will do things that aggravate me, but this past week they collectively made a decision that tempted me to fire them all. I came homeearlier than expected with the kids after a lunch appointment to discover that our home was locked up.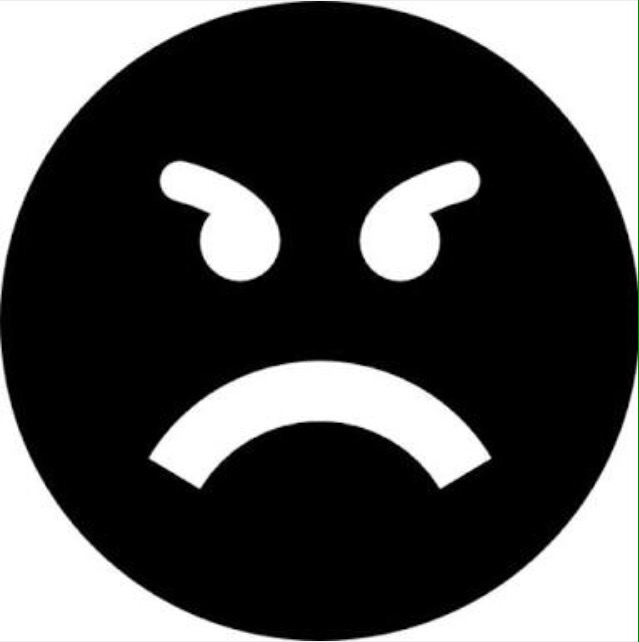 (Photo courtesy of freepik.com)
I was carrying Catalina who was fast asleep on my shoulder. Bags of groceries had to be unloaded from the car. So I told my kids to go downstairs to tell our household help to unlock the door from the inside. But my kids reported to me that none of them were around.
Maybe they were upstairs cleaning? I tried calling their names but still, no answer. I must have stood outside our door for fifteen minutes, Catalina weighing heavily on my shoulder. I had no where to lay her down to go on an investigative hunt for our missing help. Then I tried contacting our household help via their cell phones. None of them were answering.
By this time I was irked. no one was home to let us in. My suspicions were that my household help left to go on personal errands. When I finally got through to one of them, this is exactly what they confessed to me. Edan was standing next to me at the time and I raised my voice loudly over the phone and scolded them, "Why did you do this?! How are we going to get inside the house?!" I didn't curse them or berate them but I was fuming.
Anazingly, Titus, my mechanically inclined son, found a way to break into our home! (We know how to fix this vulnerable spot.) The kids and I got inside eventually thanks to Titus, and after I laid Catalina down on her bed, I stormed back down to wait for our help in the kitchen.
I had to leave the house again but couldn't do so because the girls weren't home yet. This only exacerbated the situation for me. In my head, I played out the dialogue that I intended to have with them. The tone, the words, and my anger. And I even said to the Lord, "I am so mad!"
My help should haven't left the house without telling me. And they shouldn't have all gone, leaving the house together. They could have asked for my permission and I would have let them go (not all of them, because someone would have needed to stay to watch the house, but I would have let them do their errands.) Plus, I had just given them a bonus, lots of gifts and many days to relax over the holiday. It felt like they were taking my kindness and trust forgranted.
God reminded me immediately, "In your anger do not sin." (Ephesoans 4:26) Honestly, I wanted to fire all of them. I didn't care at that point. I didn't want to be merciful! But God's command calmed me down. I also called Edric to express my frustrations to him. He listened very patiently, and he did not add fuel to my fire. In fact he encouraged me to ask our household help to explain themselves first before making any rash decision like choosing to let them all go.
Furthermore, my dad used to tell my siblings and I, "do not make major decisions when you are emotional." I was the epitome of emotional. My hormones weren't stable because I was PMSing. I was in high stress mode because I had a major event I was preparing for in two days.
It turned out to be a blessing that my household help took a while to get back. This gave me time to process my anger. The reason why I was so mad was because I focused on myself and the inconvenience and hurt my household help had inflicted upon ME.
Perspective makes all the difference. Whenever I perceive myself as the victim in a situation — someone whose rights have been violated — I tend to think negatively about people and circumstances. However when I choose to lay aside my prejudices and see other angles of the same incident, I am less likely to lose my temper. Furthermore, when I consider that it is more important to glorify God with my responses, I lose the urge to prove myself and fight for my rights.
Forty five minutes later our household help came back. They were very apologetic before I could even get a word in. Asking them to sit down around the kitchen table, I CALMLY requested them to tell me what happened. Afterwards, I expressed myself with "I feel" statements. "I felt upset," I began, "that you did not ask me for permission. And then I felt hurt that you assumed that what you did was okay, leaving the house all together without anyone to watch it, and then making it inconvenient for us because we were locked out. Have you done this before? Is this something you do when I am not around? It concerns me because I trust you all very much. That's the kind of relationship we have. I trust you." Etc..etc…
They were sincerely apologetic and of course I forgave them. I used the mildest tone I could put on while explaining my frustrations to them, too, and corrected them with gentleness. Later on, Edan pointed out that I needed to apologize for shouting over the phone, so when the opportunity presented itself I did that, too.
God gives us His grace to do the things that He calls us to. Not blowing up in front of my help was God's grace!
Managing household help isn't easy, even when I am blessed to be able to say that the ones who work for us are wonderful. (I really do believe this even if I wanted to fire them when I was emotionally charged.) They make mistakes every now and then, big ones, small ones, but no mistake of theirs is worth losing my temper over or profaning God's name so that they stumble spiritually. I must always choose to act in a manner that points the people who work for me and the people around me back to the heart of Christ. Why? Because it's not about me. As Galatians 2:20 says, "I have been crucified with Christ. It is no longer I who live, but Christ who lives in me. And the life I now live in the flesh I live by faith in the Son of God, who loved me and gave himself for me."
Does this mean I should let people trample on me and do nothing? No. But, it does mean that I don't have to yell or scream or wound others with my words when they wrong me. There is a way to correct people without shaming them or belittling them. I praise God that I preserved my relationship with the ladies who work for me, but I praise God even more for what one of them said to me (and Edric) about a month ago: "I have learned so much from you about the Lord and I want to thank you for your example." I don't want to destroy what God is doing in their lives and I very easily could if I was a bad example.
May God give us all wisdom when we find ourselves in these temper-testing predicaments with our household help or with others. We are accountable for drawing people closer to Christ or away from Him because of the things we say and do. May we be motivated to please Him and avail of the grace He promises to supply so that we can!
Let us then with confidence draw near to the throne of grace, that we may receive mercy and find grace to help in time of need. Hebrew 4:16
A recent party we held for our household help and our friends' helps…