Before January gets really busy, I would like to thank the Lord for the year that was and thank you, my readers, for taking the time to visit this blog. Your comments, messages, and prayers have been a blessing to me, and a motivation to keep writing whenever I get lazy or tired. Many of you have come up to me in person, too, to take hold of my arm and whisper that this site has been a part of your life, and you can't imagine how your words have brought me joy.
I slowed down a little bit this year with writing, primarily because it felt like our family lived two years in one this 2015. This was probably the most hectic year I've ever survived. Writing kind of took a backseat at times to give way to motherhood and wife duties, homeschooling, ministry, work, speaking, traveling, or much needed rest. But this site is still important to me and I haven't lost the desire or drive to keep using this site as a means to reach out to people and talk about what God is doing in my life, marriage and parenting. This is what keeps me pressing on.
Indeed, He did much in 2015. I would even call it the best year I have ever lived. God is amazing in this way. Every year that I walk with Him, every year that I give to Him turns into the best year. This doesn't mean that my family and I are free from problems or crises, but it does mean that His grace and faithfulness abound.
These were my personal highlights of 2015 and I hope that going through these will remind you that God is a loving Father who knows the needs of his children, the desires of their hearts, the purposes He has called them to, the mistakes they make, and the correcting that is painful but necessary along the way.
Our family capped off 2014 and welcomed 2015 with a trip to the U.S., where we survived a month without household help, the cold, and learned to serve each other through sleepless nights and endless chores. We came back to Manila in the second week of January recharged and ready to jump into 2015.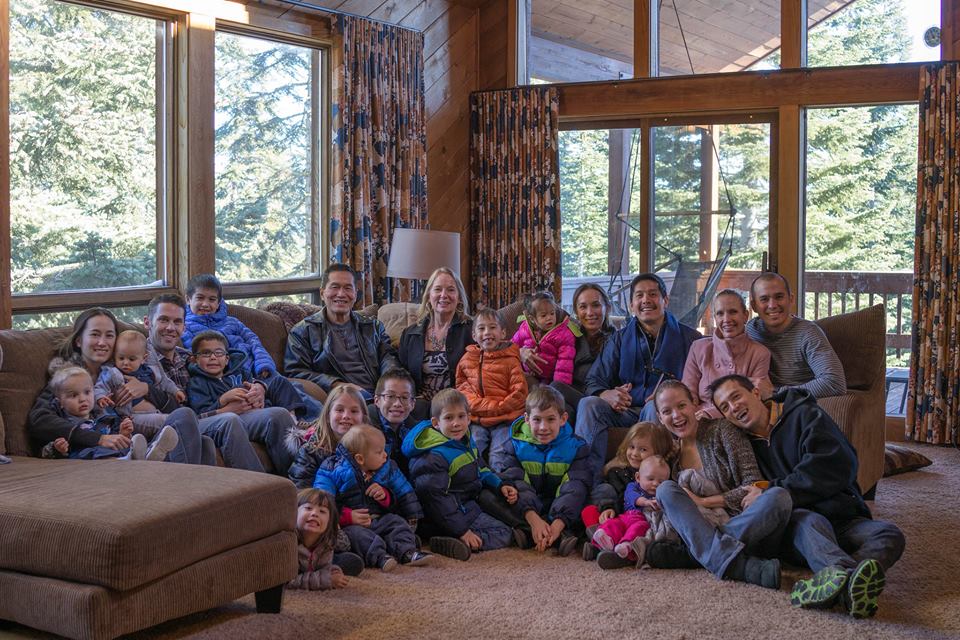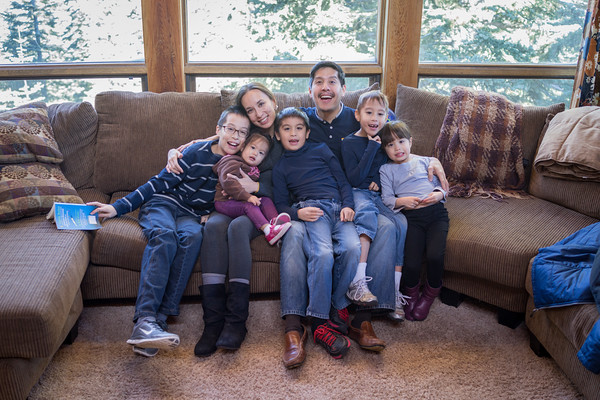 One of my first challenges was running in a 21K, which I thought was going to be a killer but Edric and I got through it by God's grace! (I actually finished ahead of him which was another surprise but I couldn't have run it without him so he helped me "beat" him.)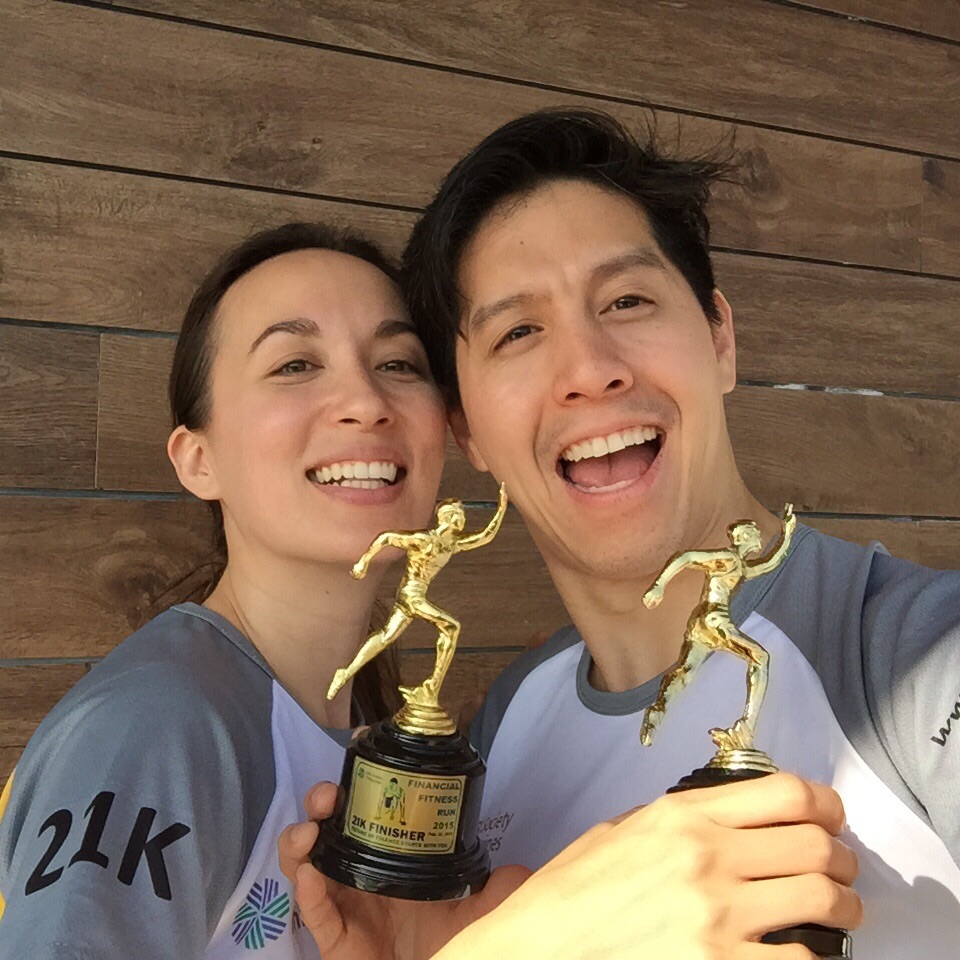 Soon after we had our family commercial for Cetaphil which was an unexpected blessing. Catalina acted up a couple of times which is why she wasn't in the final video edit but they included her in the print materials. Edan actually had a fever that started the day of the shoot (look at the photo below and his eyes), but he was a real trooper and the team behind the production was very easy to work with. It's been a privilege to be brand ambassadors for a product line we really believe in and use as a family.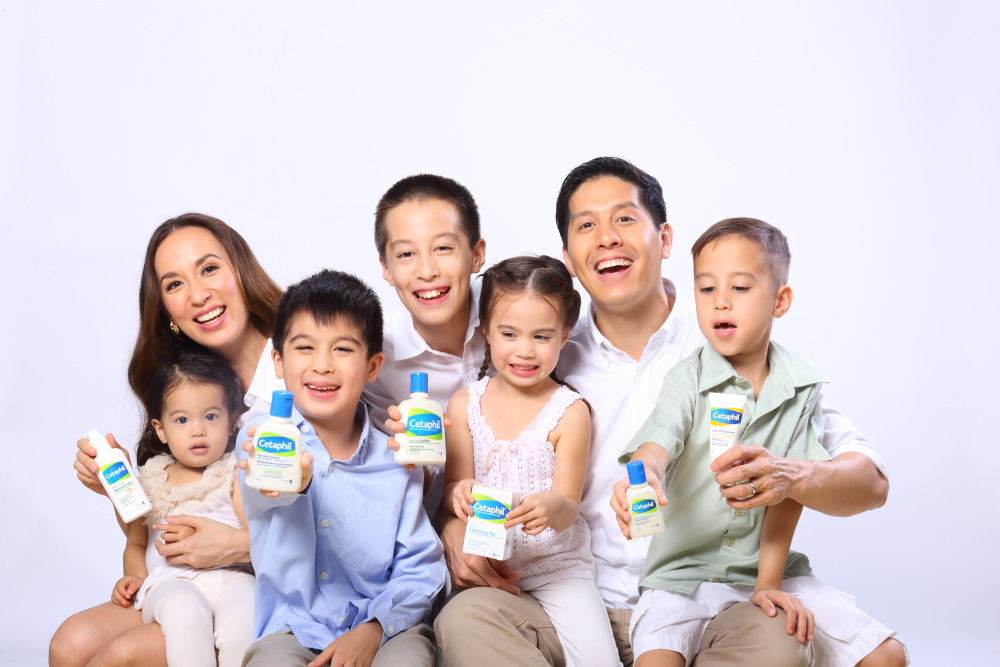 Shortly after, Meg Magazine featured my testimony. They asked me to talk about how God brought healing to my life.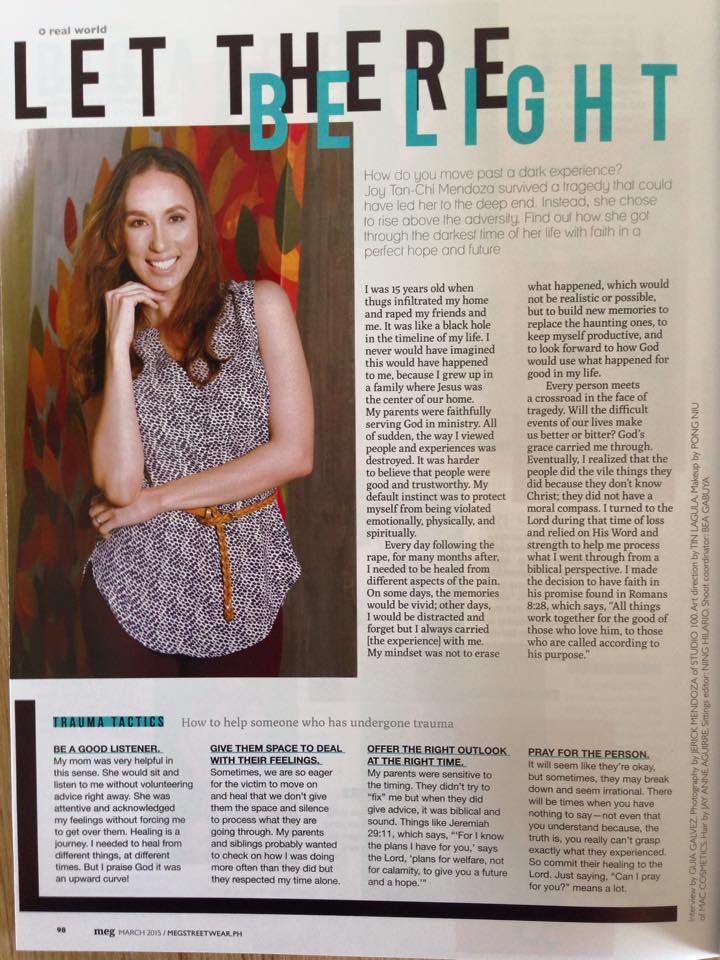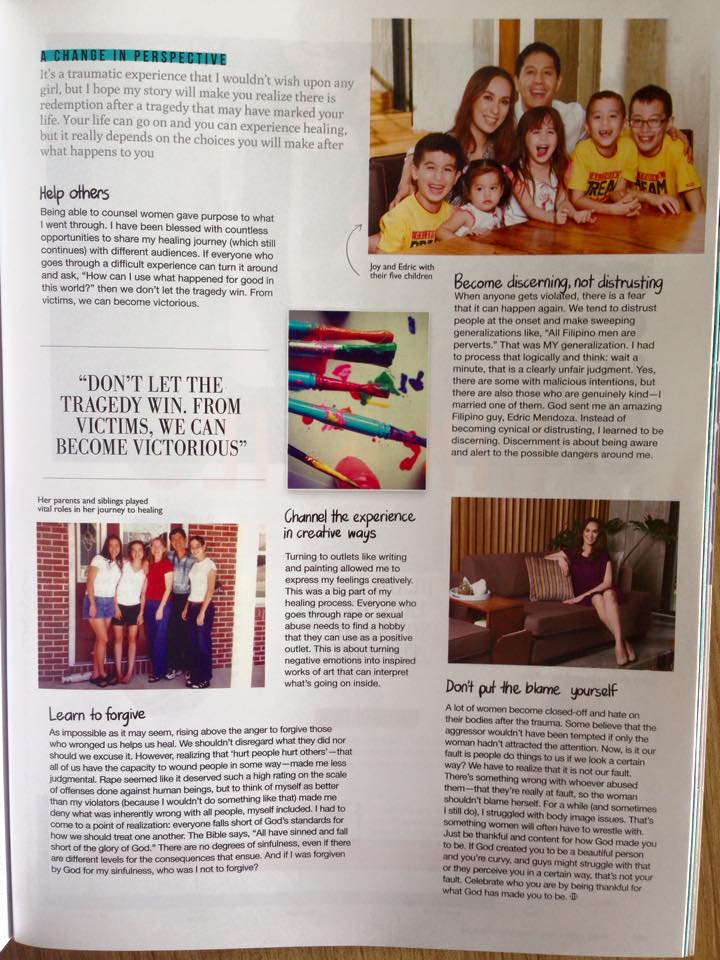 Our homeschooling had its highlights, too. Edan discovered an interest in botany. He grew his carnivorous plants for a season. Unfortunately they eventually died which was a lowlight but he continues to be interested in animals and plants. Looks like we will be buying more carnivorous plants again this year!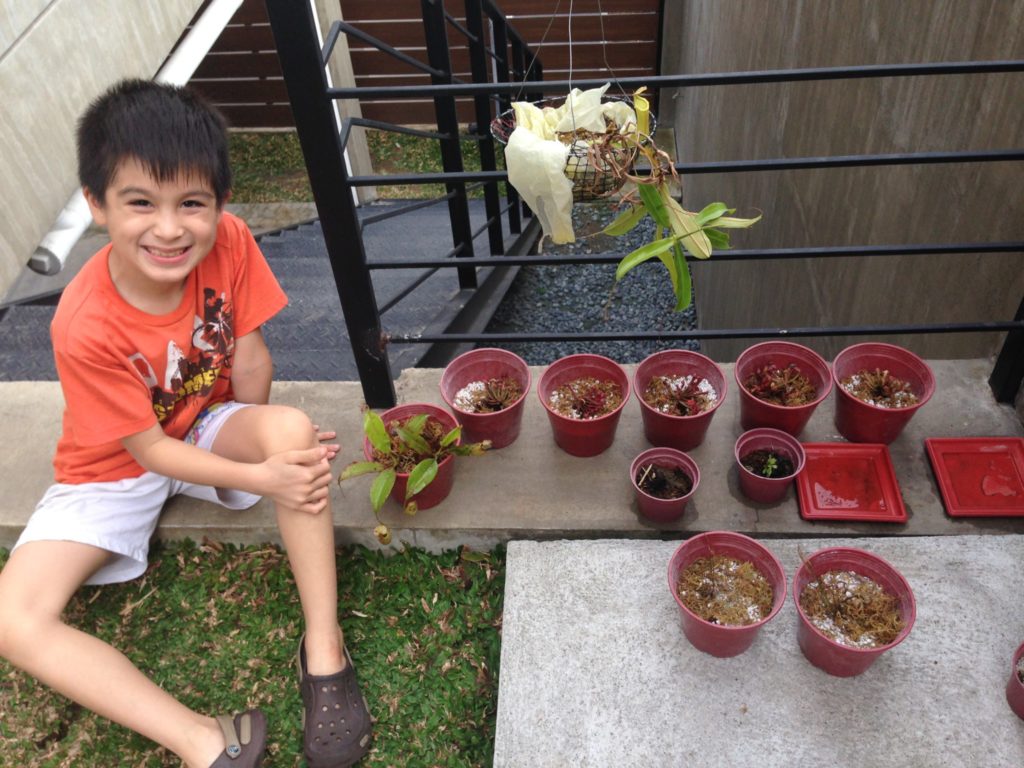 Elijah graduated from elementary and moved on to high school! This opened a new chapter in our homeschooling, especially for me! More grace, strength, and wisdom needed from the Lord!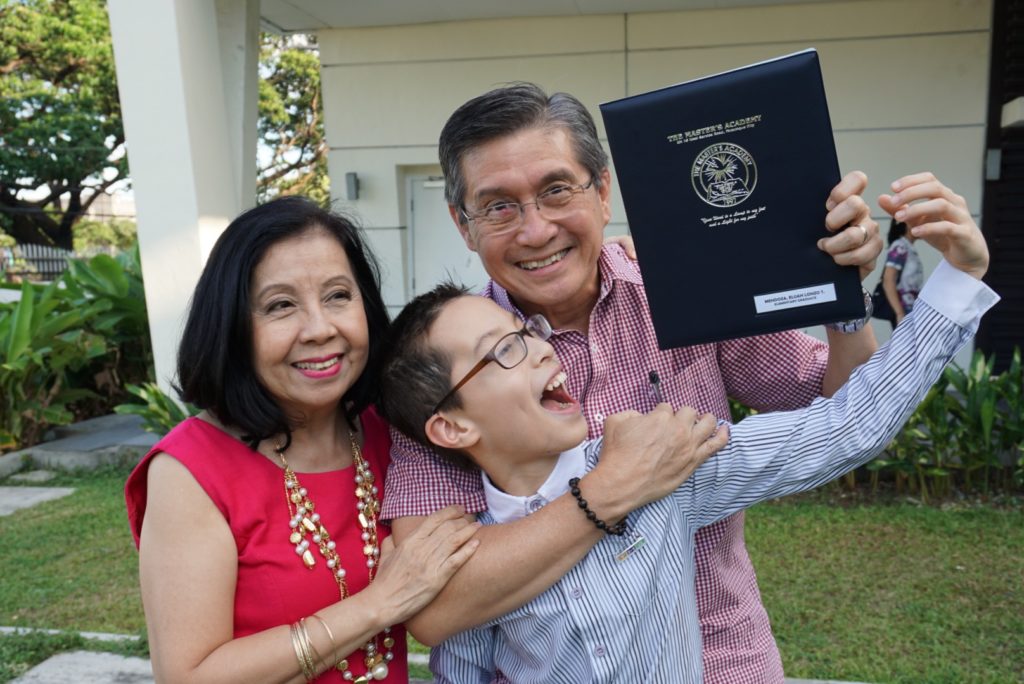 Titus took his first achievement test and did well! He also excellent at math this year which I didn't even know was a strong point for him. But praise God. He knows that I'm not the best math teacher. I also discovered that Titus has a God-given musical talent. He started harmonising at the age of 6 and taught himself to do this!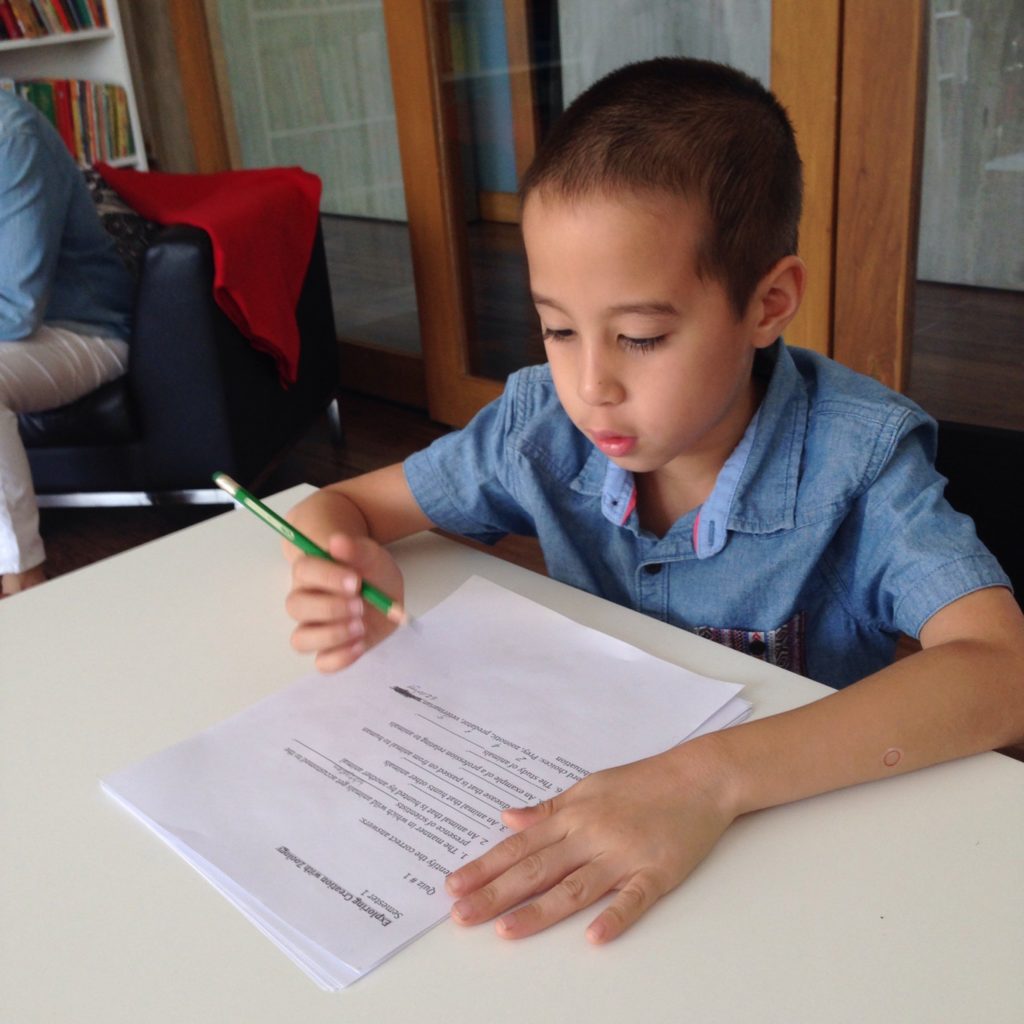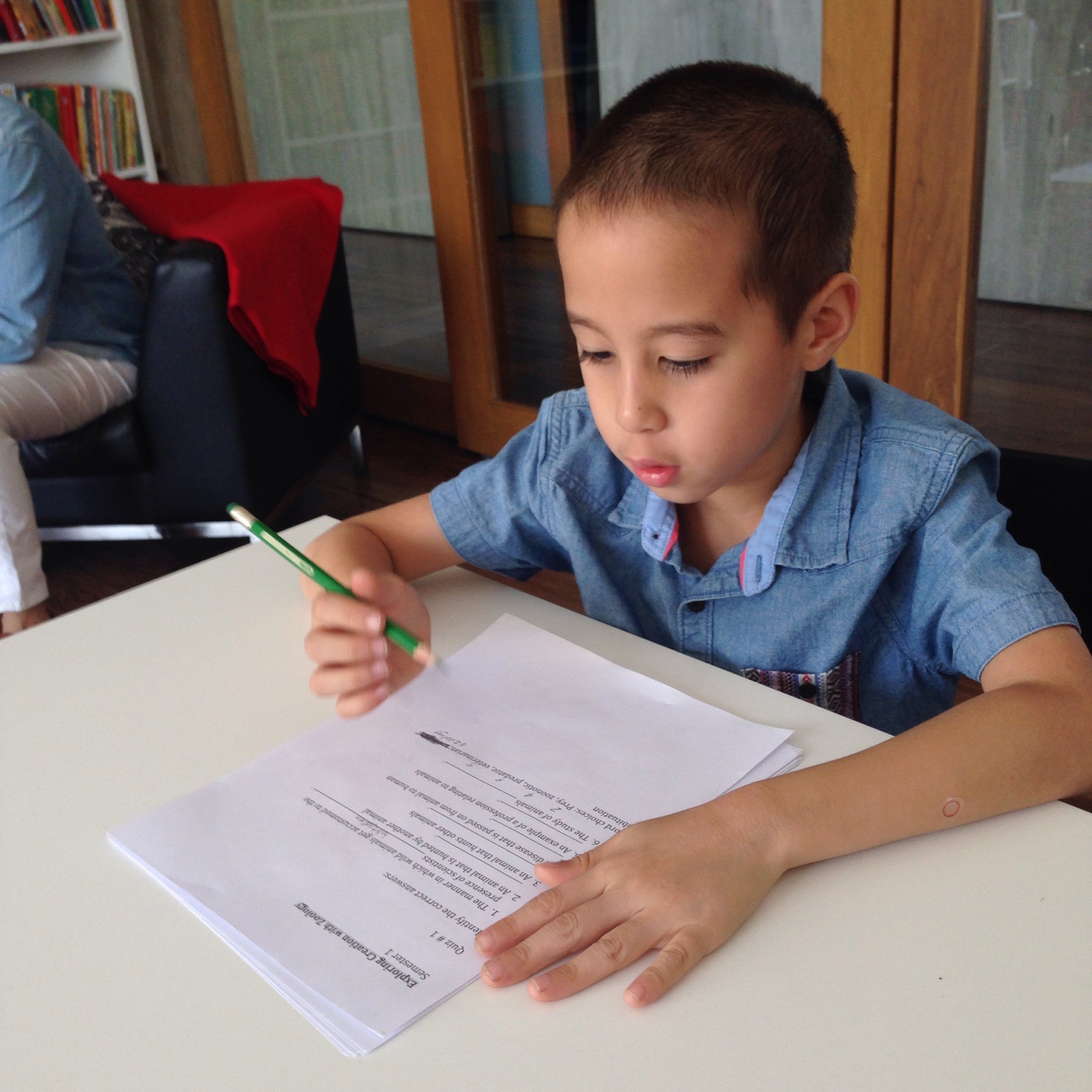 My fourth child, Tiana, started to read which was a big milestone!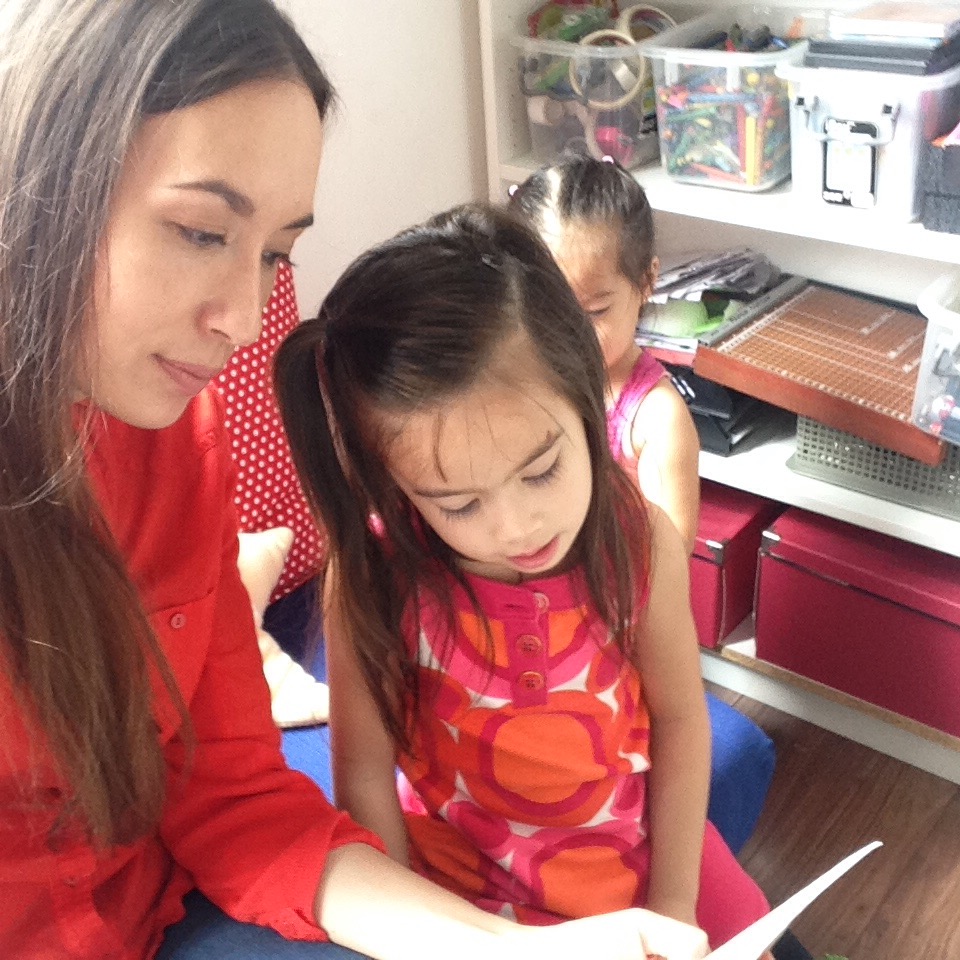 Catalina, my youngest, became a real a chatterbug. She grew in her ability to express herself and comprehend, and has showed an inclination to learn and be part of our homeschooling. She got exiled many times because she was disruptive but I hope to include her as often as possible this year.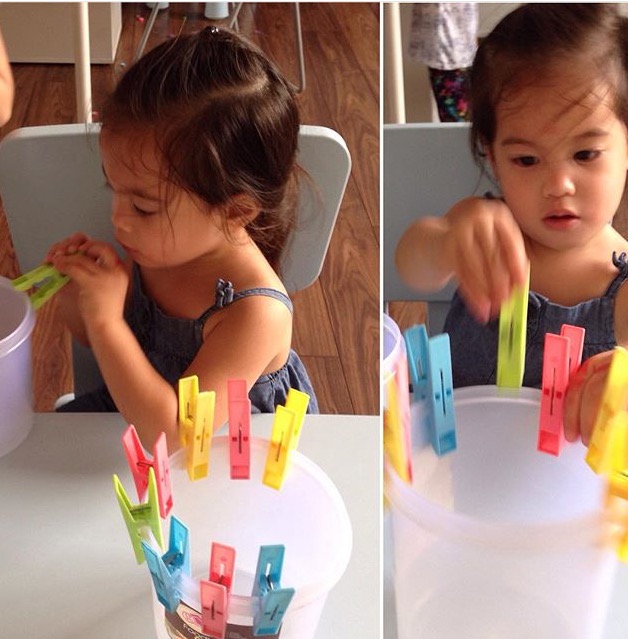 One of the kids' homeschool field trips was to Costales where they learned about organic farming. God saved Ethan (my nephew on the right) from drowning, too! He got sucked down a drain and it's a miracle that he popped out the other end and my brother was able to pull him out!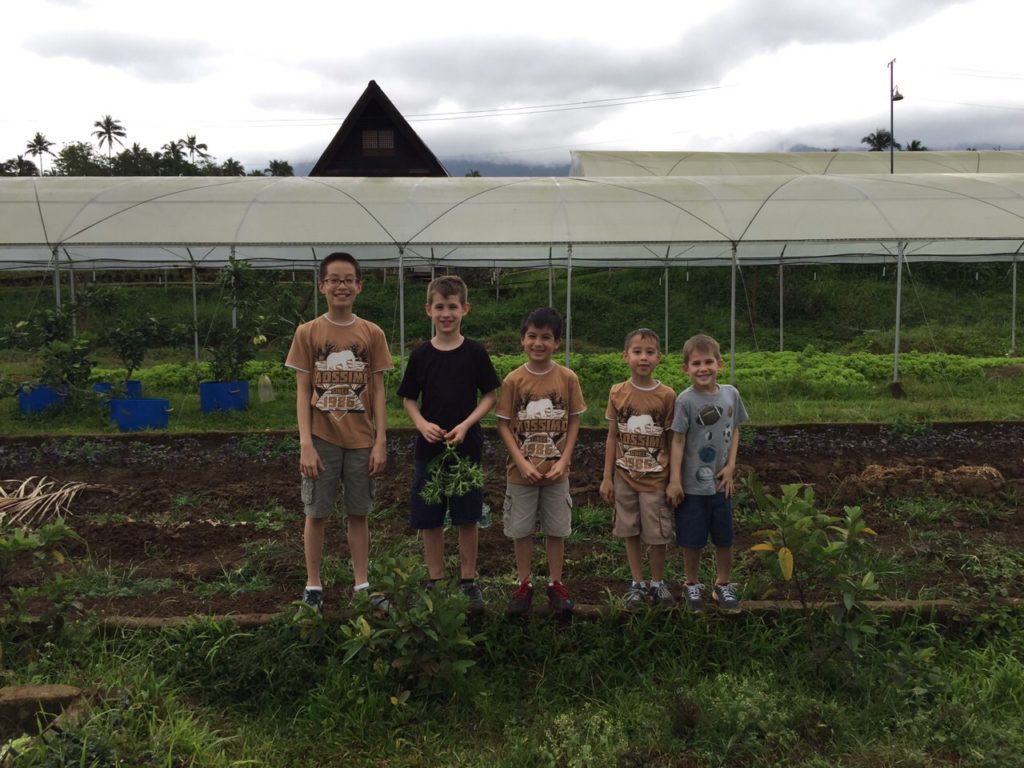 Over the summer the boys attended Coach Siot's basketball camp, which they will be joining again at the end of this month. They learned to push themselves physically.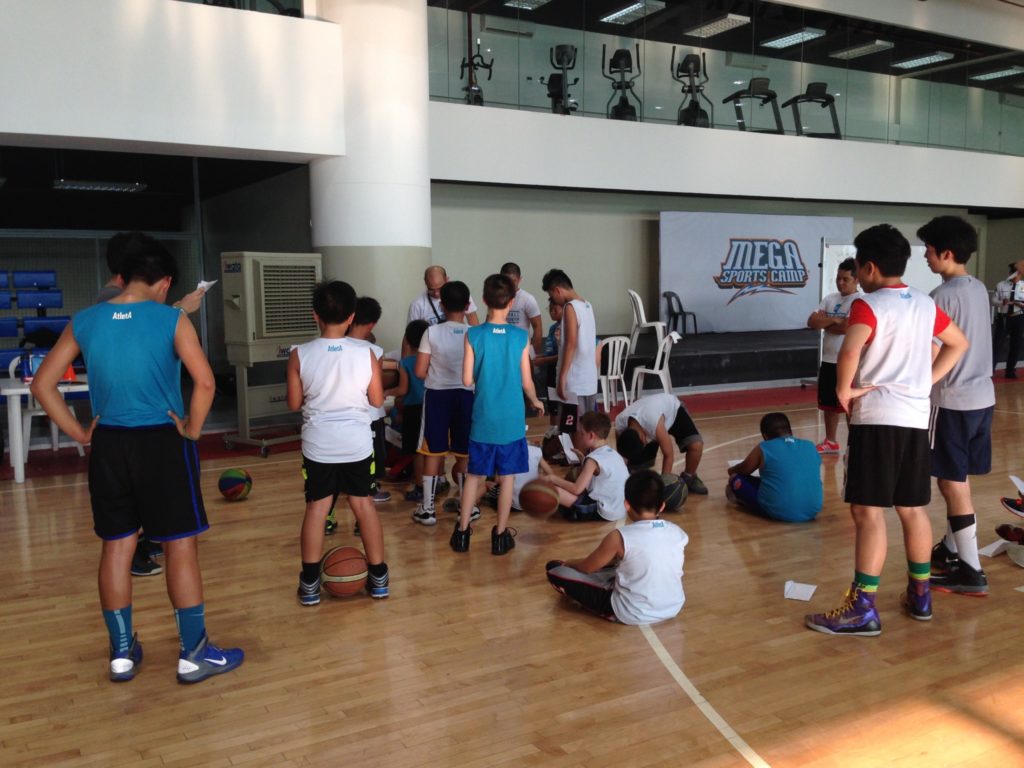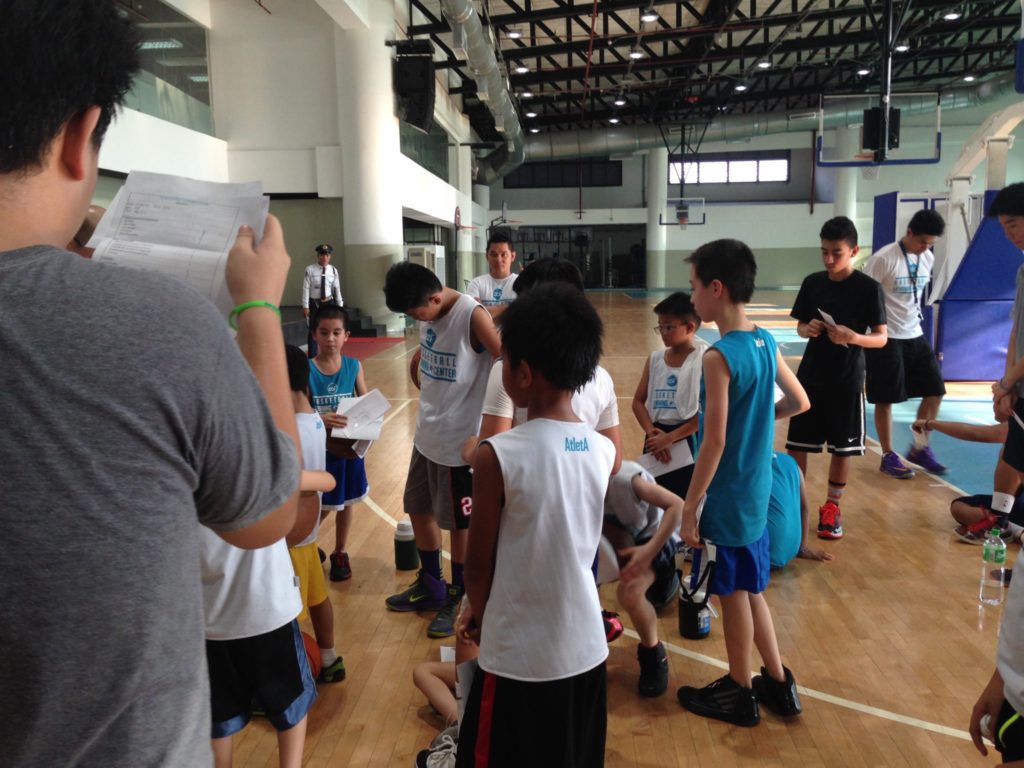 They also enrolled in Ninja Academy's Parkour course, which has been incredibly fun for them. What boy doesn't want to learn to scale walls, jump over bars, free fall off a ledge, and swing from ropes?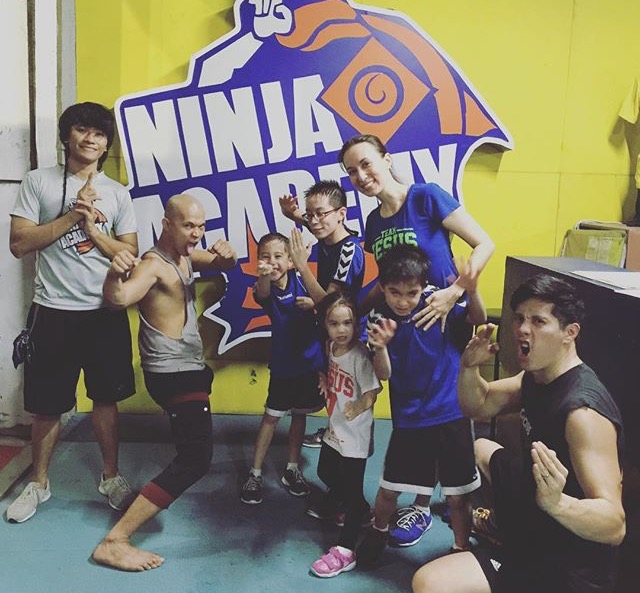 Tiana finally made it through her ballet classes without crying through them. She turned out to be quite a graceful dancer (most probably from Edric's side of the family).
The boys improved immensely in their violin playing.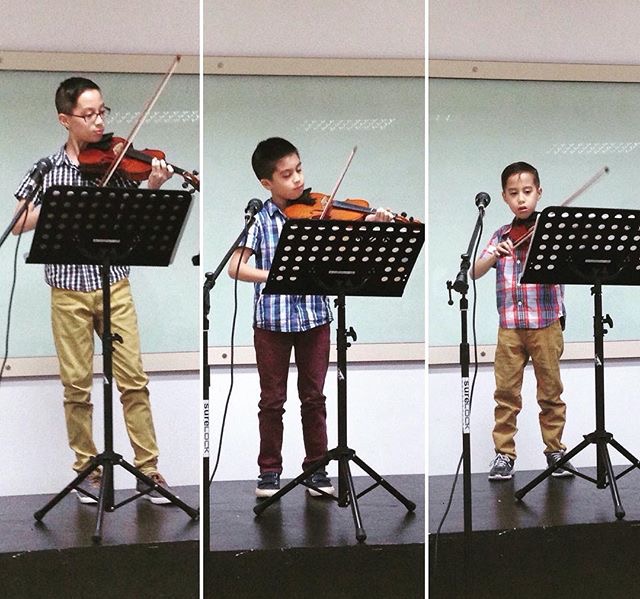 We also got to fix our homeschool room which made a big difference in our kids' daily learning.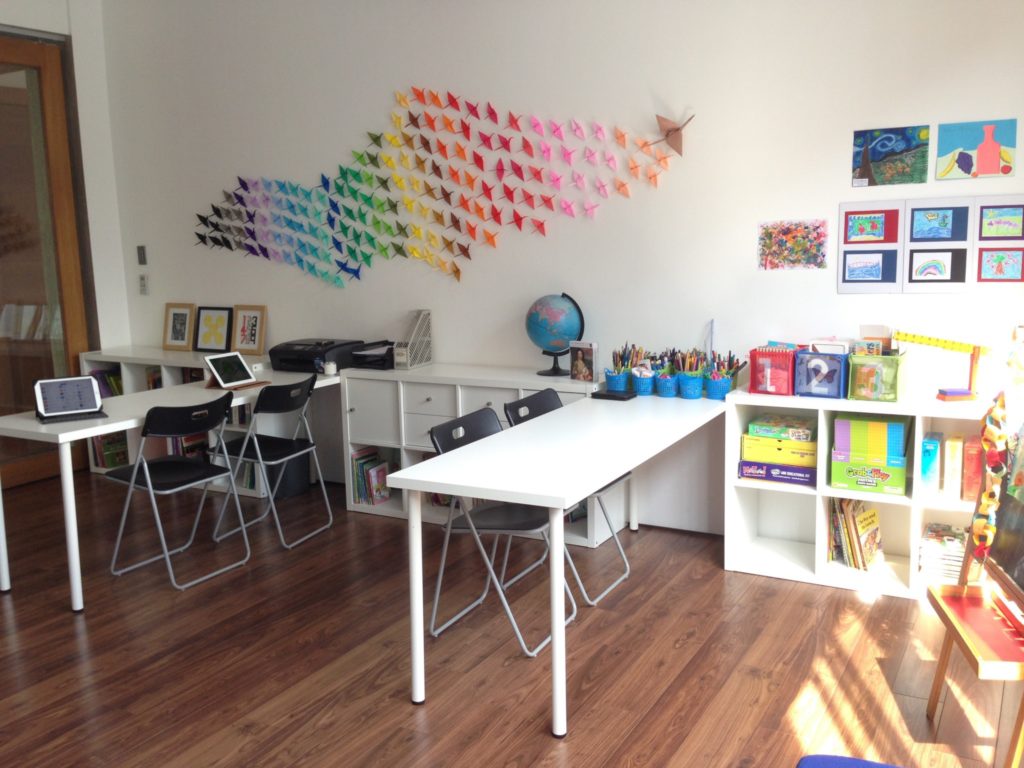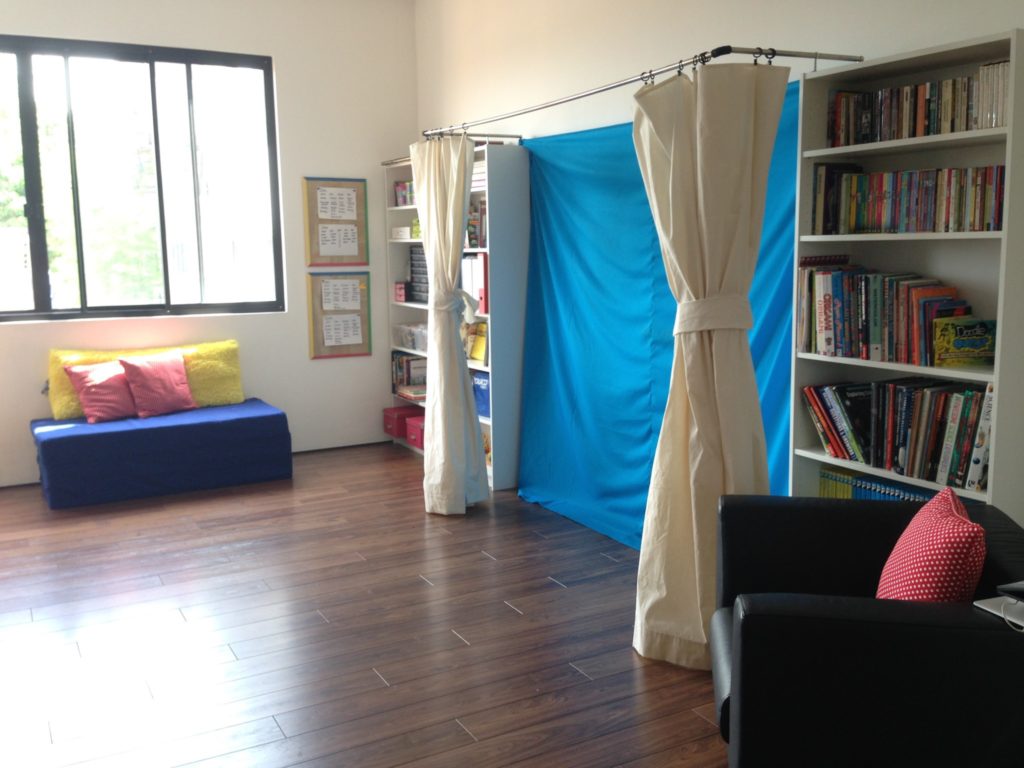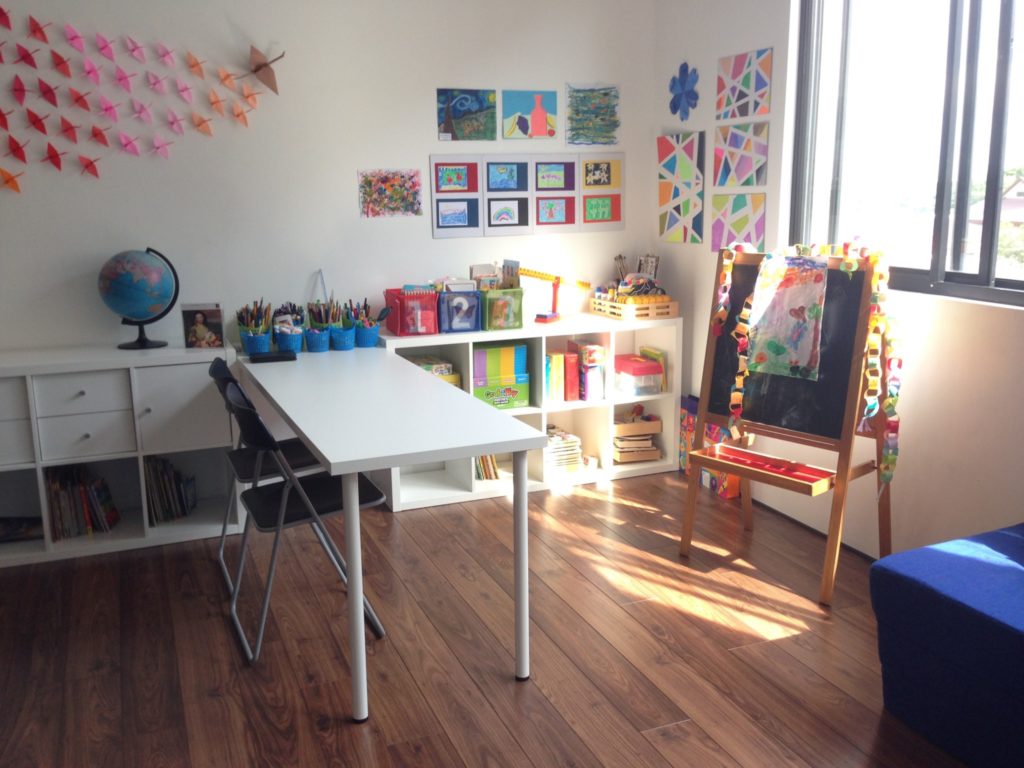 God opened up opportunities to be featured on television to talk about homeschooling. The first was on CNN's Mommy Hacks.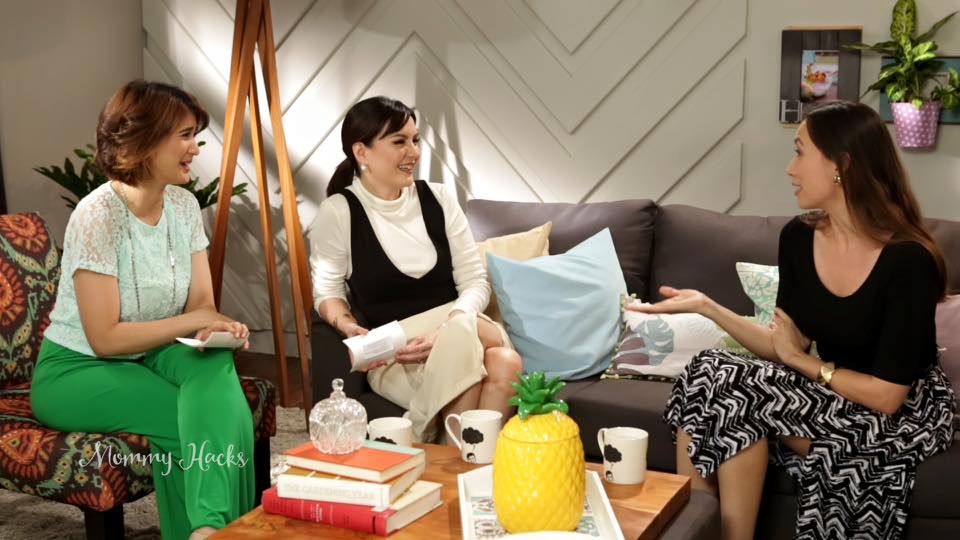 I was also interviewed about homeschooling for Mommy Mundo's new show which should be airing soon!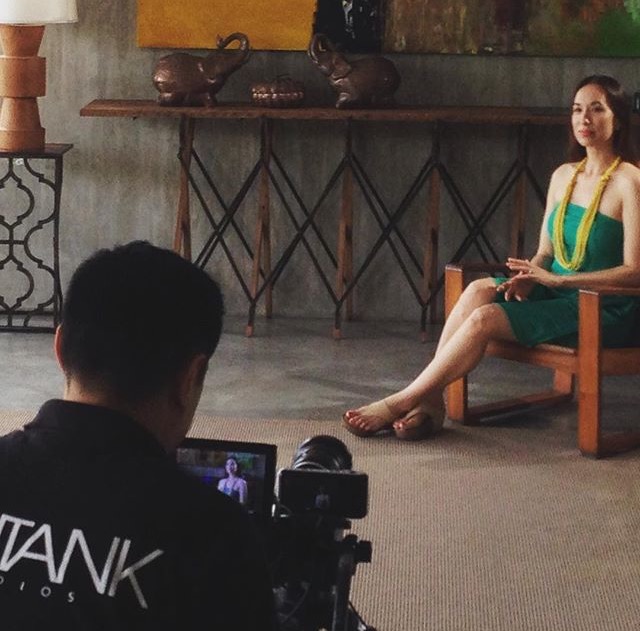 Throughout the year, the kids spoke with us during retreats, business speaking engagements, and other ministry activities. This was a great way for them to use their communication skills to bless people.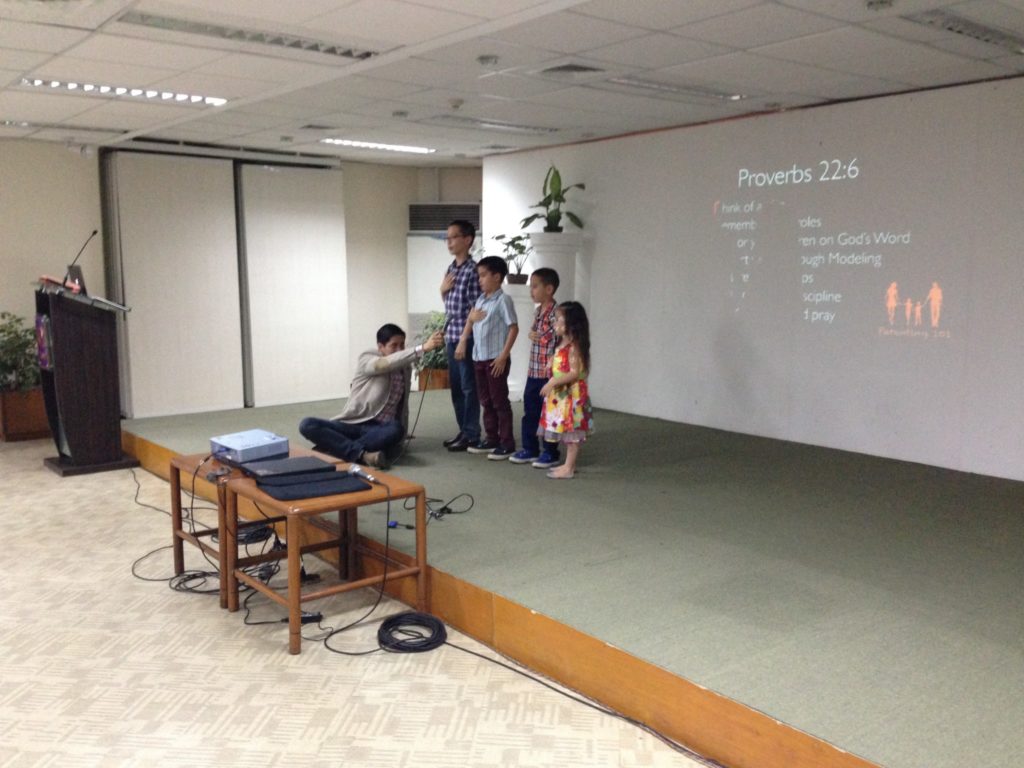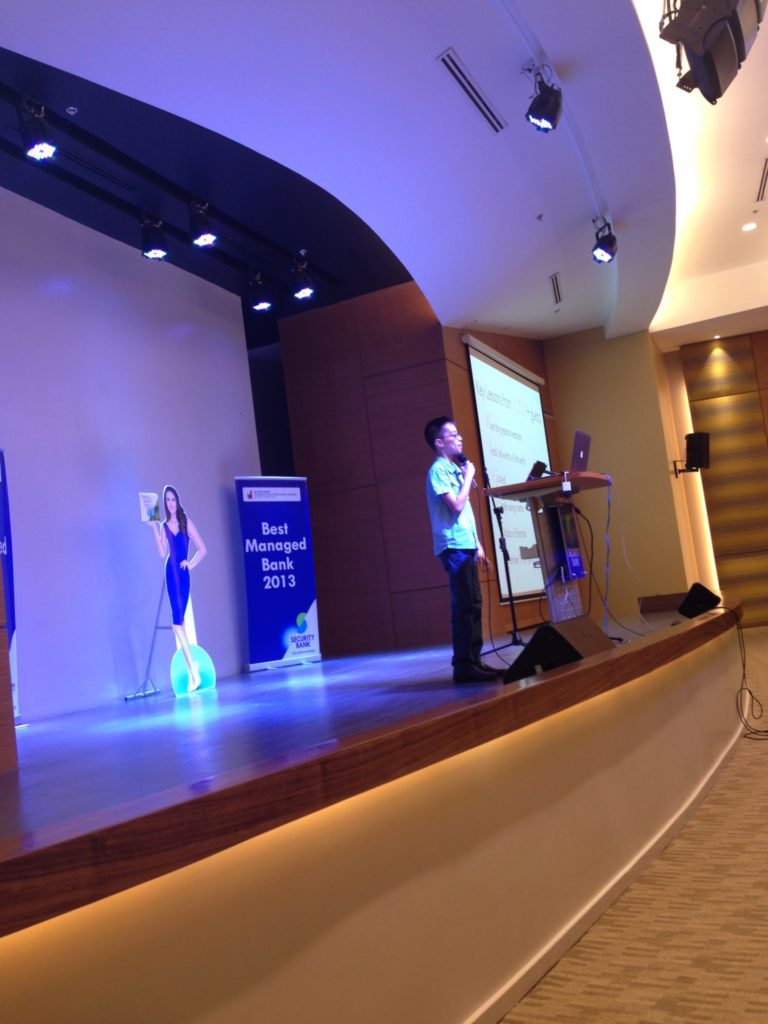 Our homeschool Coop gave our kids the opportunity to develop some great friendships. I also enjoyed connecting with other homeschool moms and team teaching with them. By the end of the year, when we celebrated our Christmas party, we were nearly 100 people! We had to cater the party!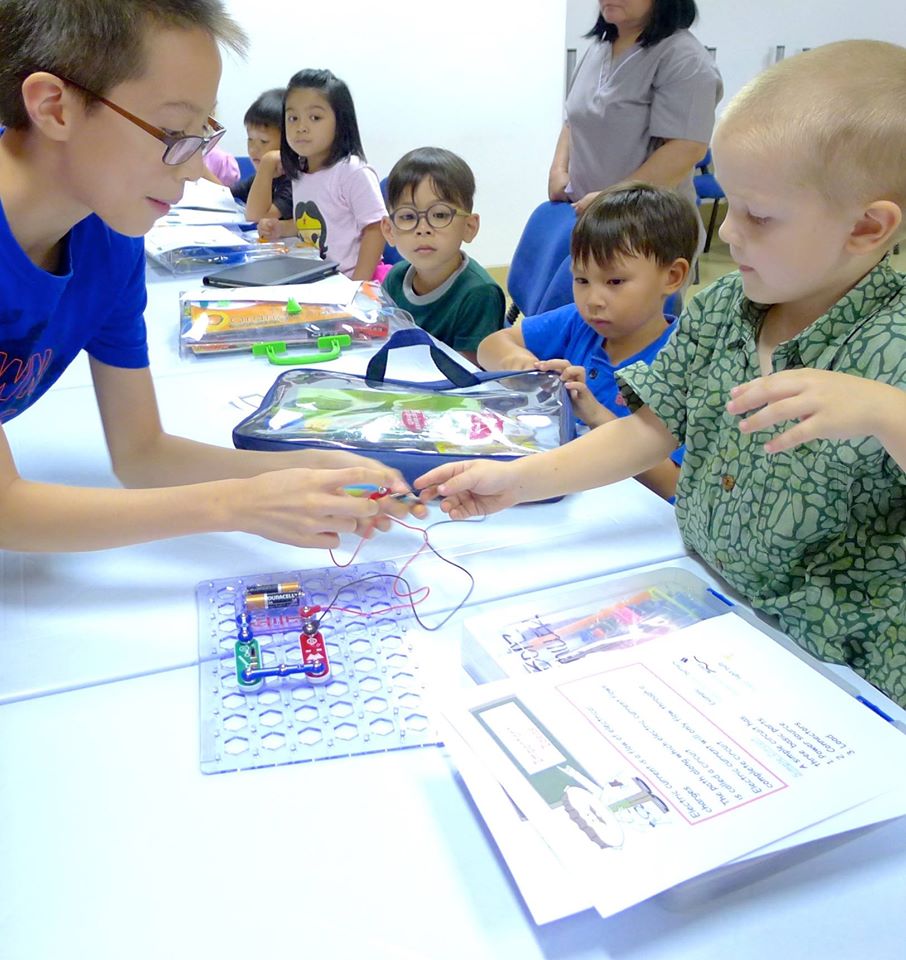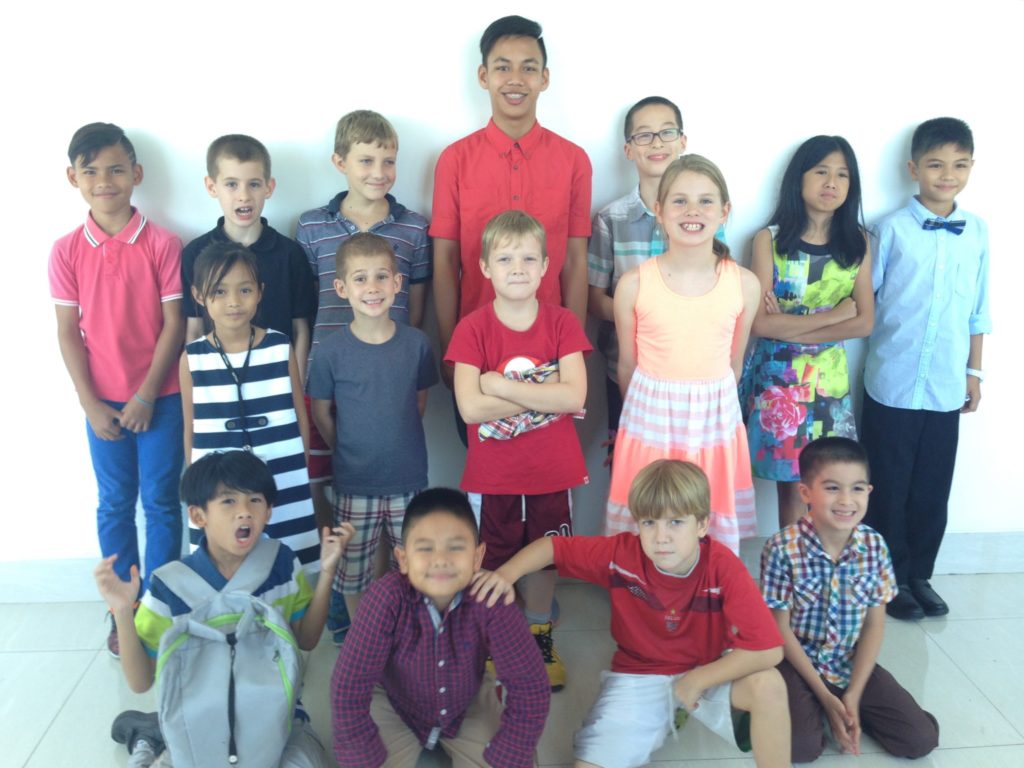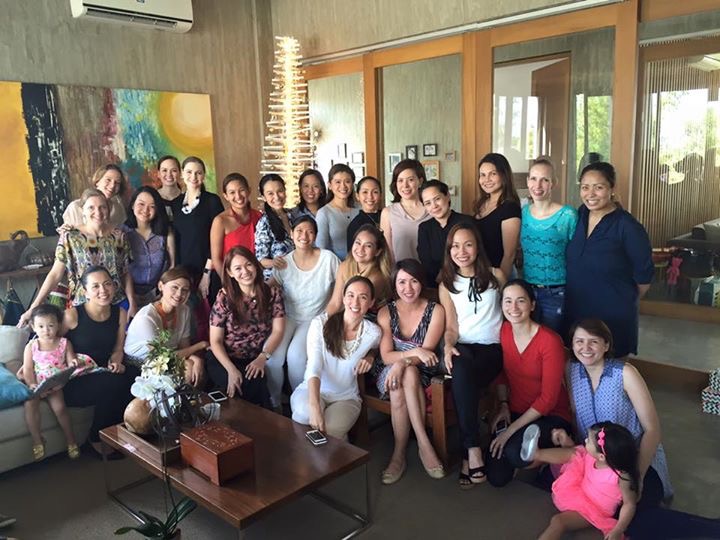 Our coop covered culinary arts, art history and theory, speech, ethics, apologetics, science, social studies, history, and it culminated with a Kid's Praise musical thanks to the talented moms who contributed their expertise for directing, teaching dance, singing, and designing the set. The kids performed for an audience of underprivileged children at Revelation Church in Sta. Mesa.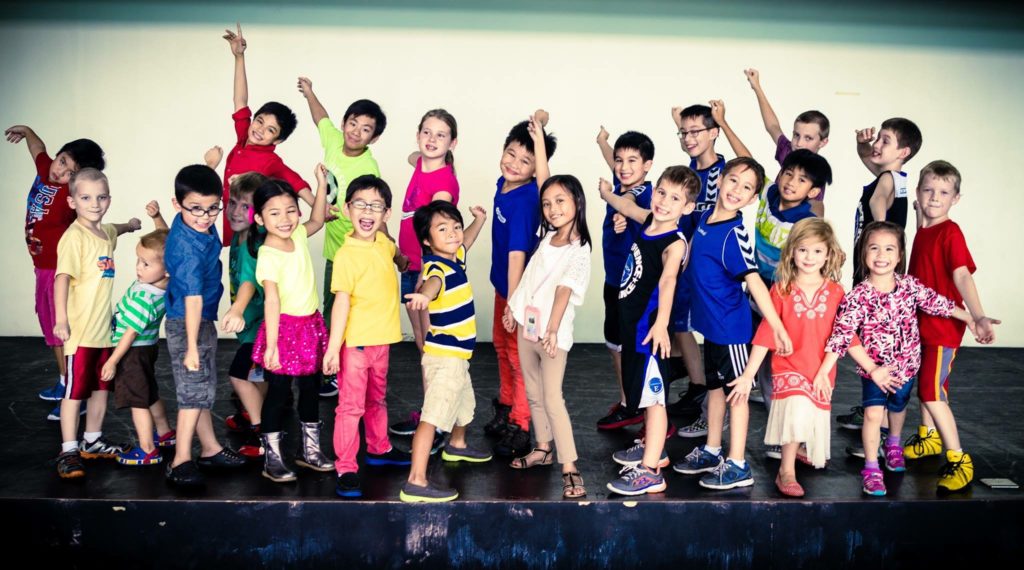 TMA Homeschool did some much needed expanding this year. We did several roadshows to connect with homeschoolers around the Philippines…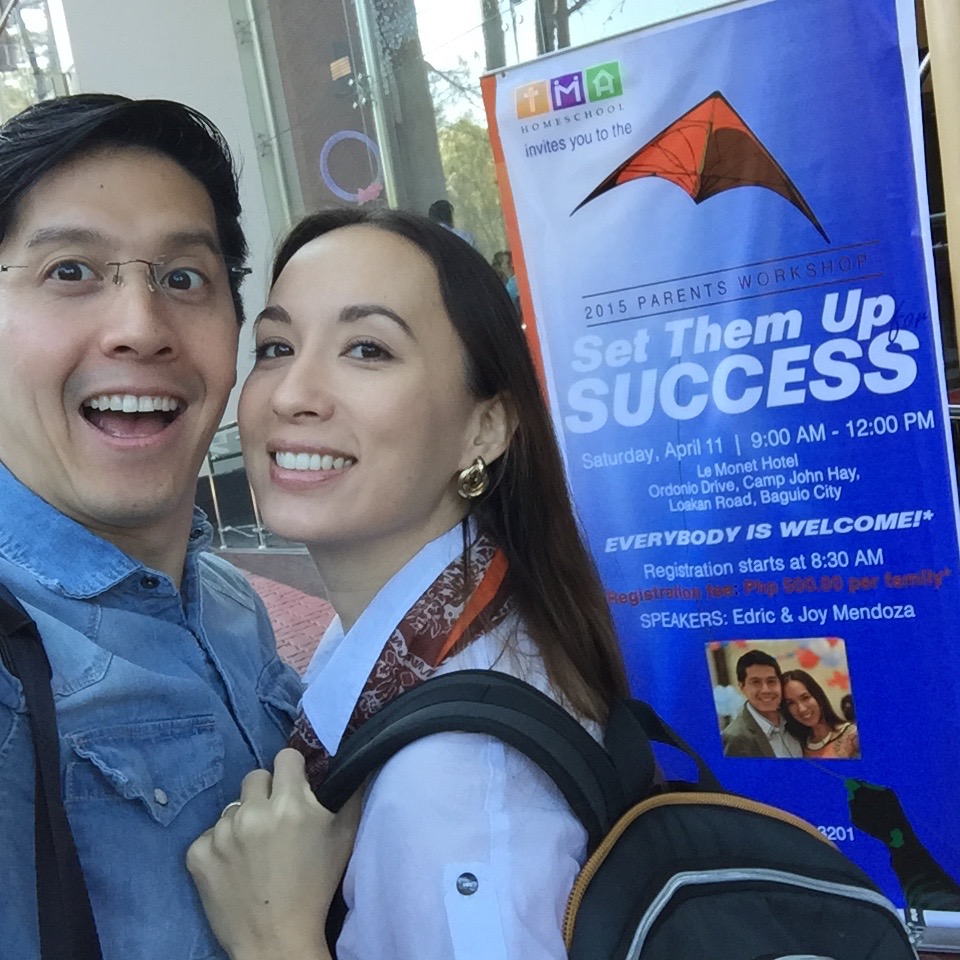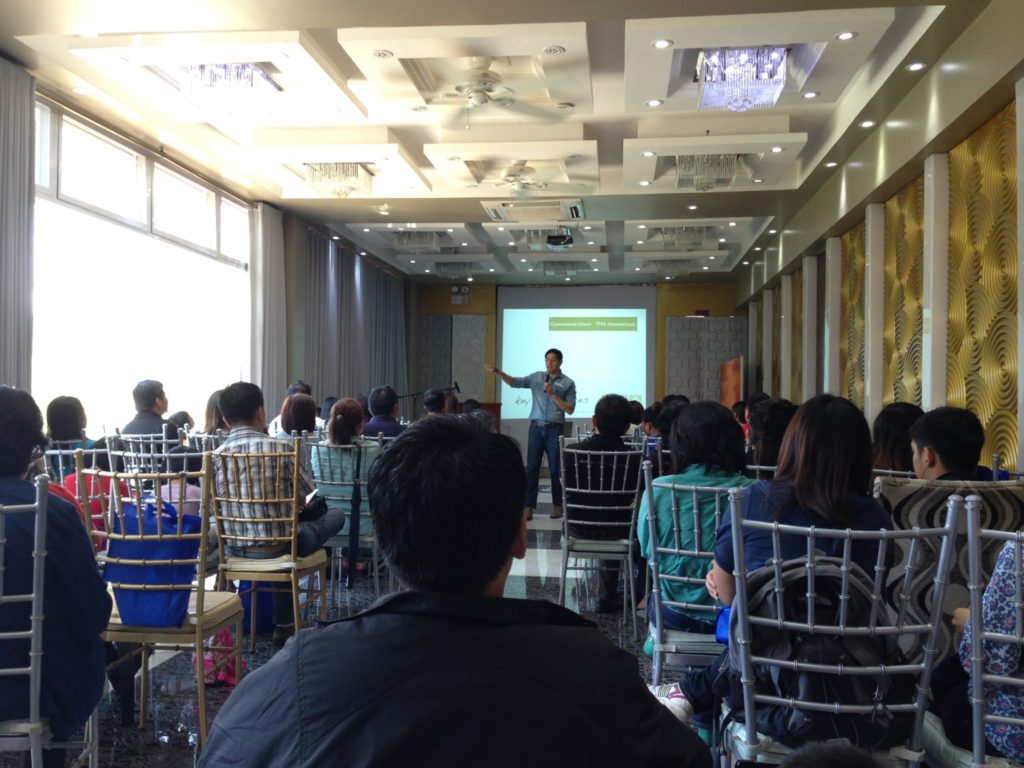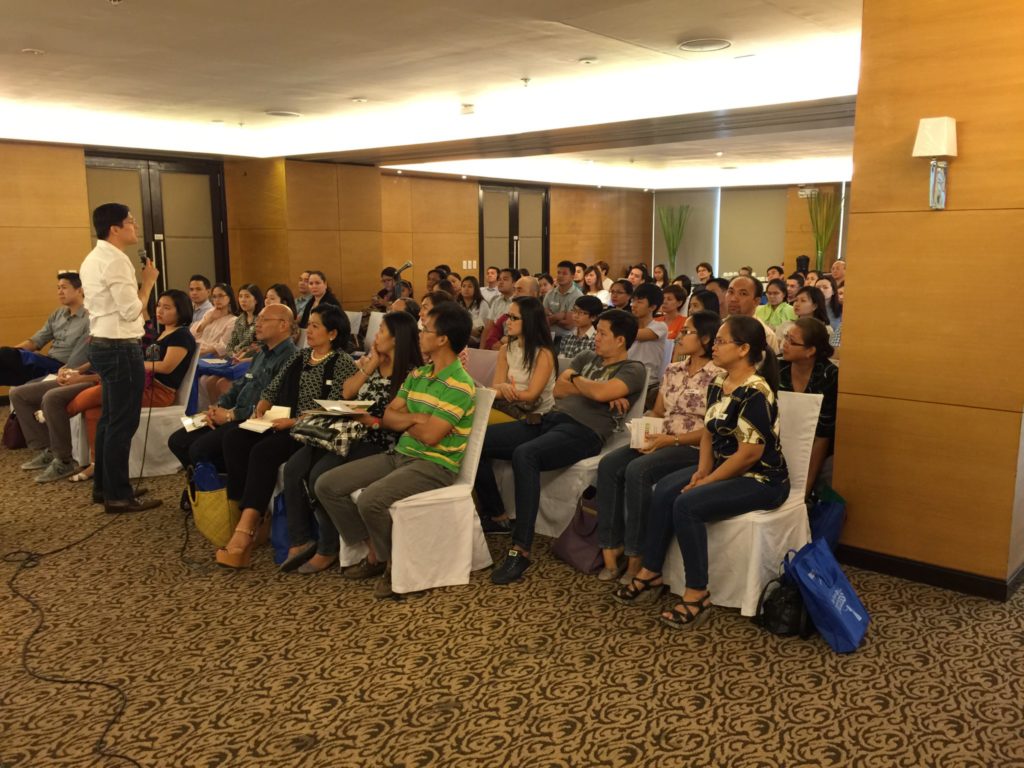 TMA Homeschool also moved into its new office to help serve parents better, and Learning Plus, our homeschool bookstore, opened to provide curriculum and homeschool-related materials to parents. Our guests from the U.S., Mike Donnelly of Homeschool Legal Defense Association, and Davis and Rachel Carman of Apologia Press graced the ribbon cutting.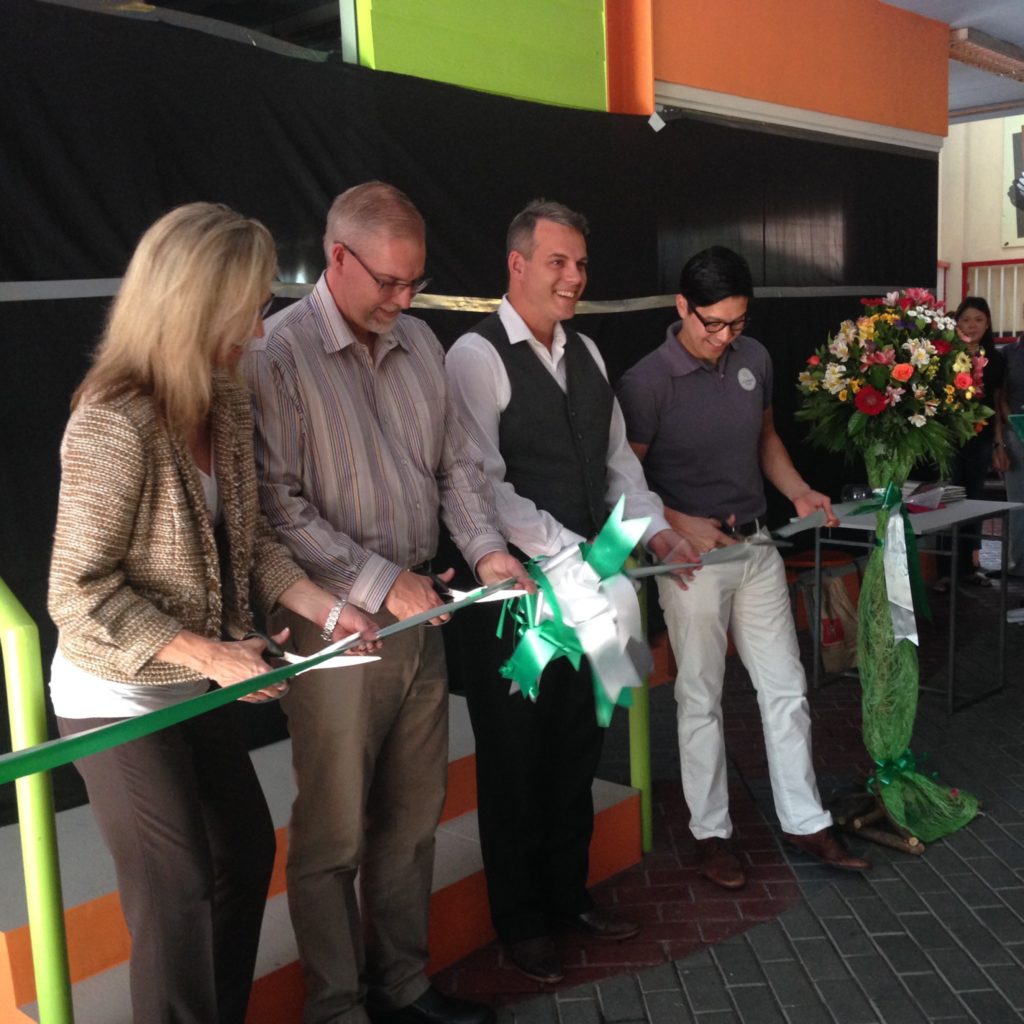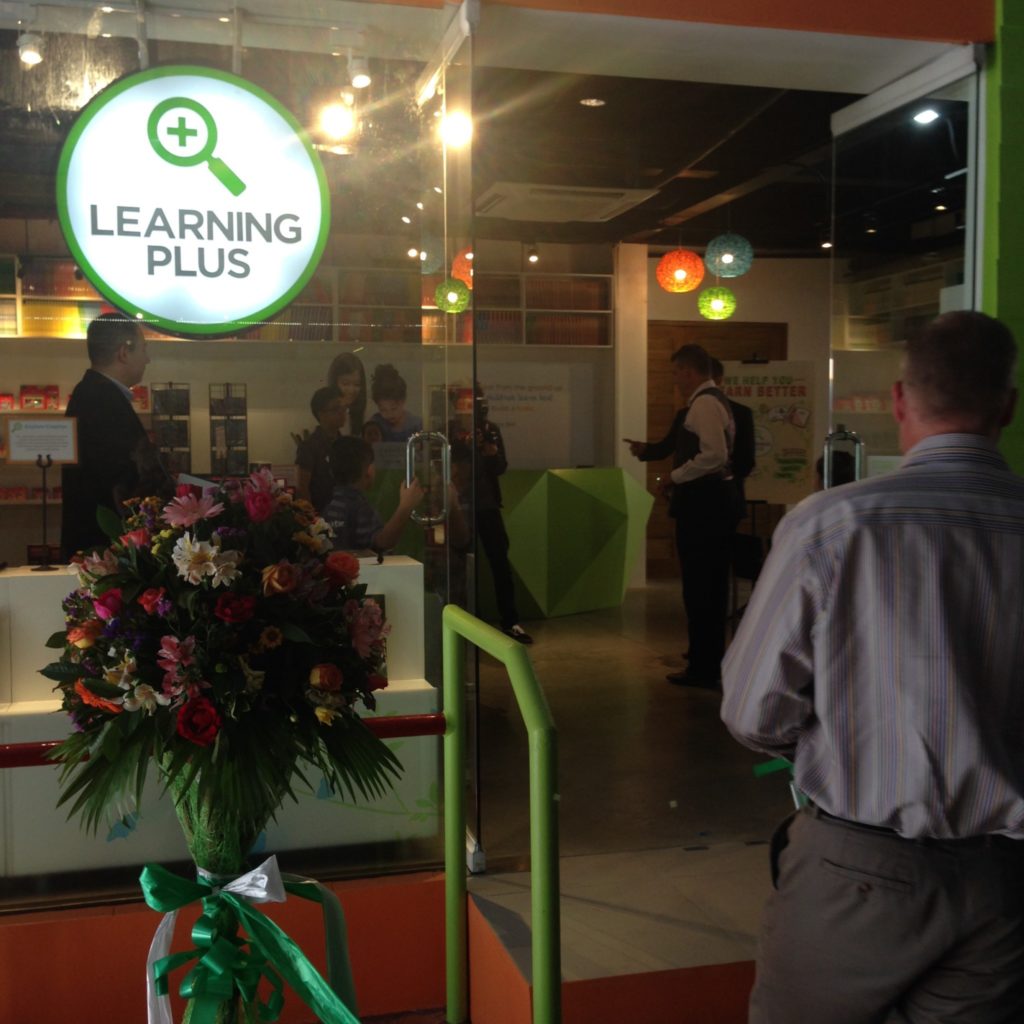 The portal, Homeschooling Solutions, became available for families who can't come to the Learning Plus Bookstore because they live farther away or out of the country. Materials are delivered within 48 hours. A lot of non-TMA Homeschool families used this site for their homeschooling needs.
We had two big homeschool conferences this year. Set Them Up for Success and Ready for the World, where we partnered with Manila Workshops , The Learning Basket and HAPI. These events brought the homeschool community together.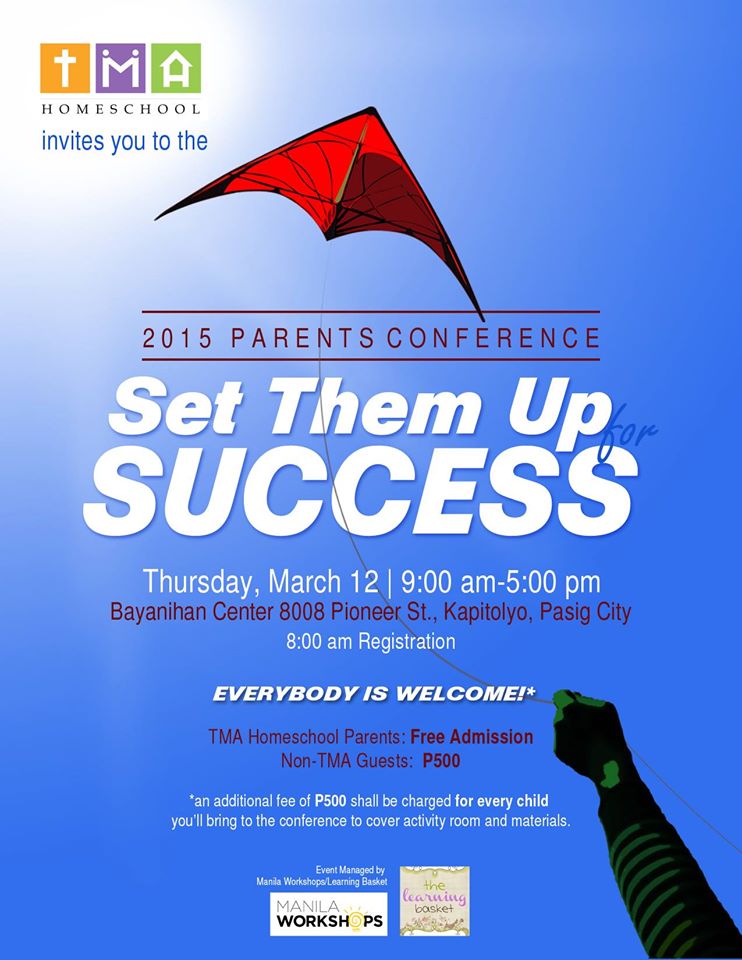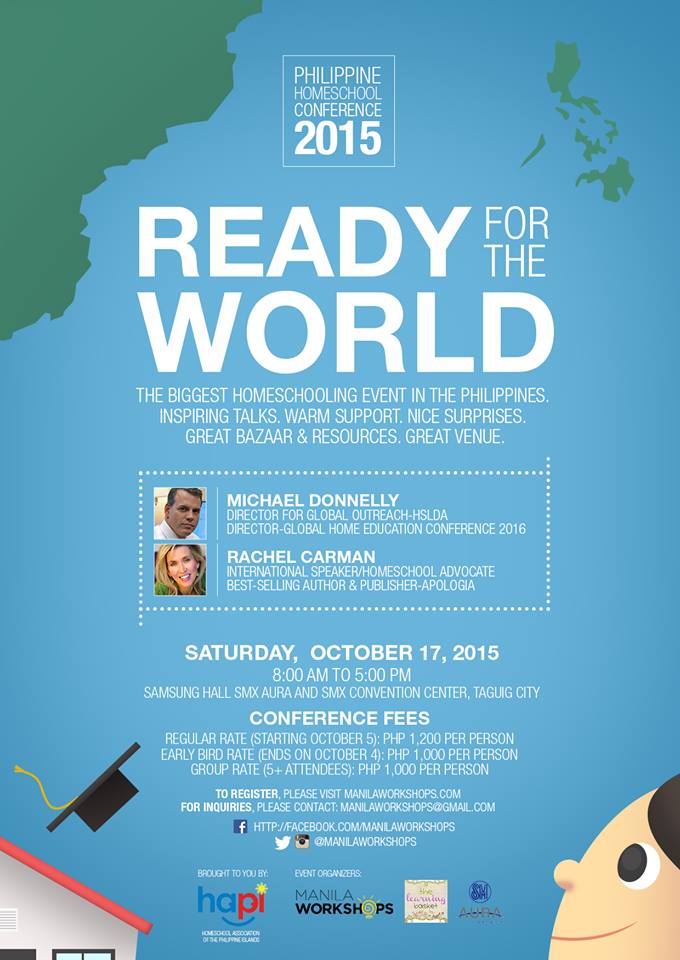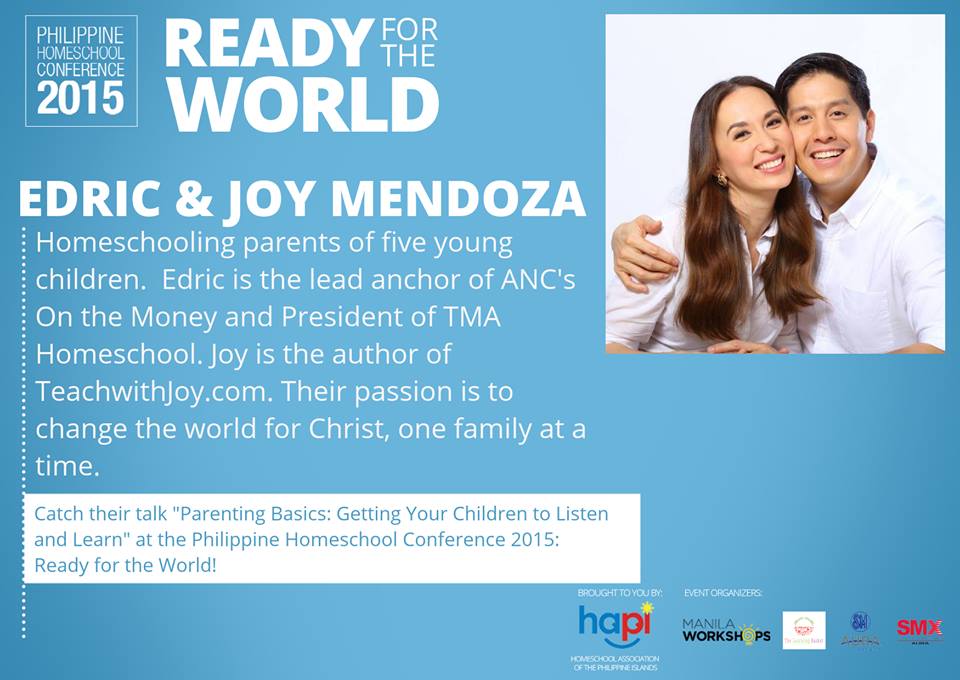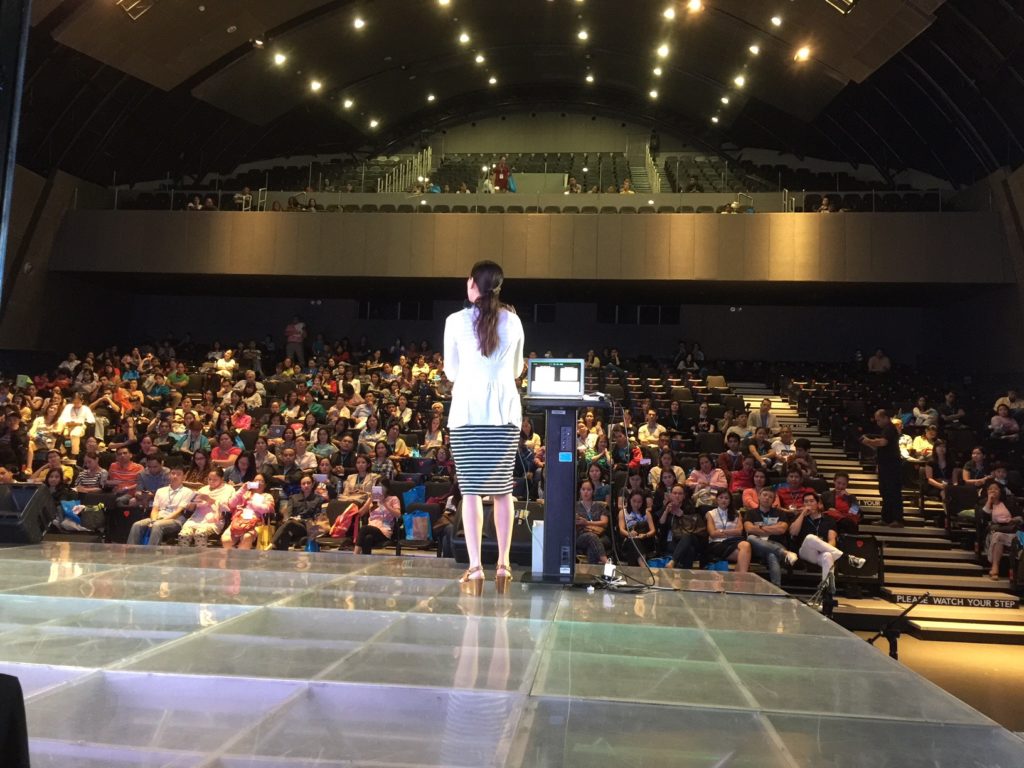 On the Family Ministry front, God provided an amazing team to mount three very special events — The Before and After I D seminar for engaged and newly married couples, Family and Finance, and Counterflow. We intend to make these events a yearly thing for young couples and families who want to know more about biblical marriage, finance, and parenting.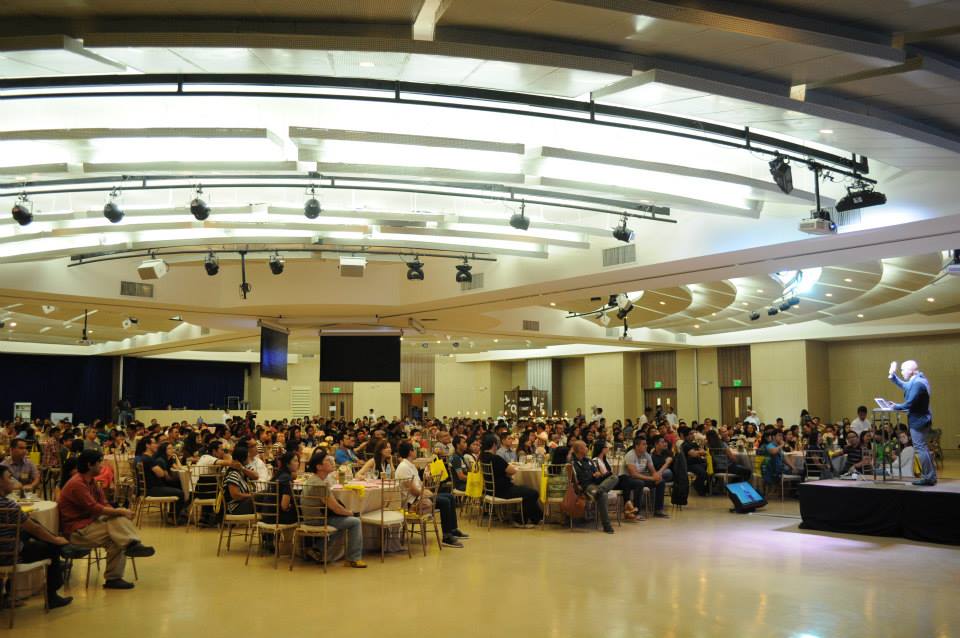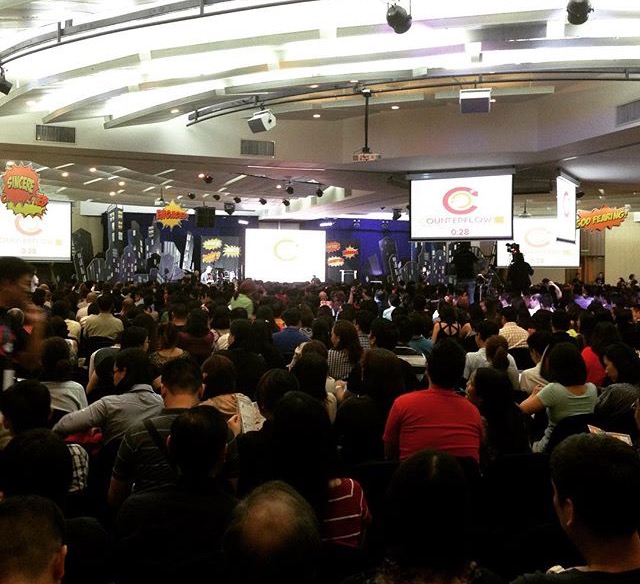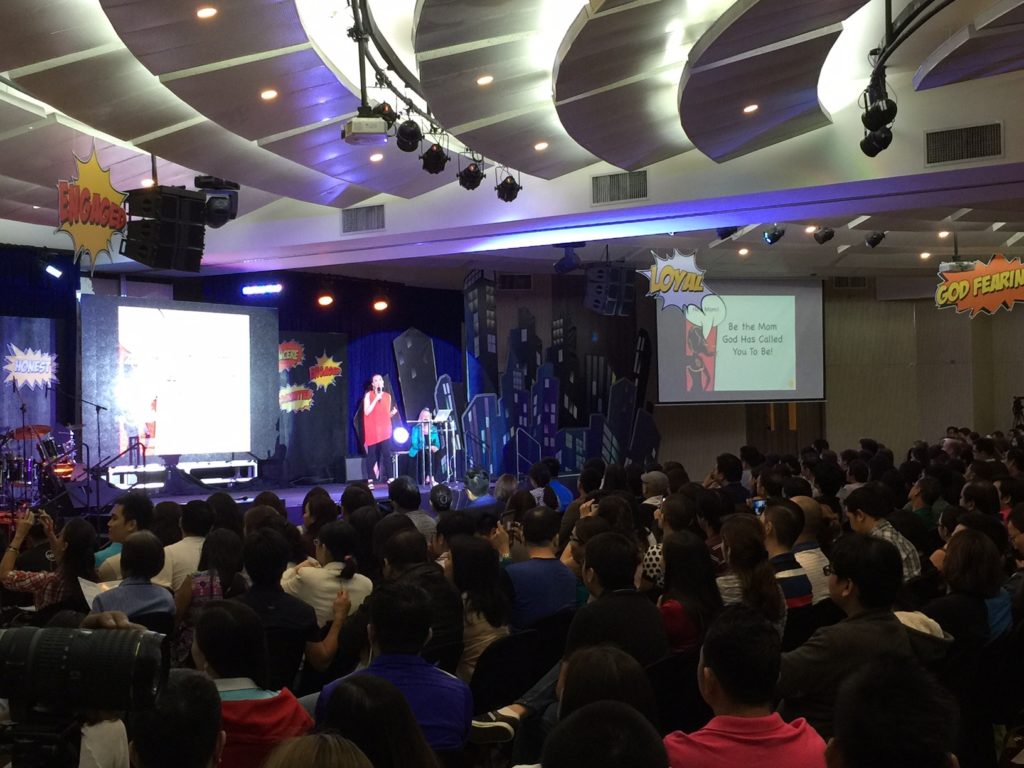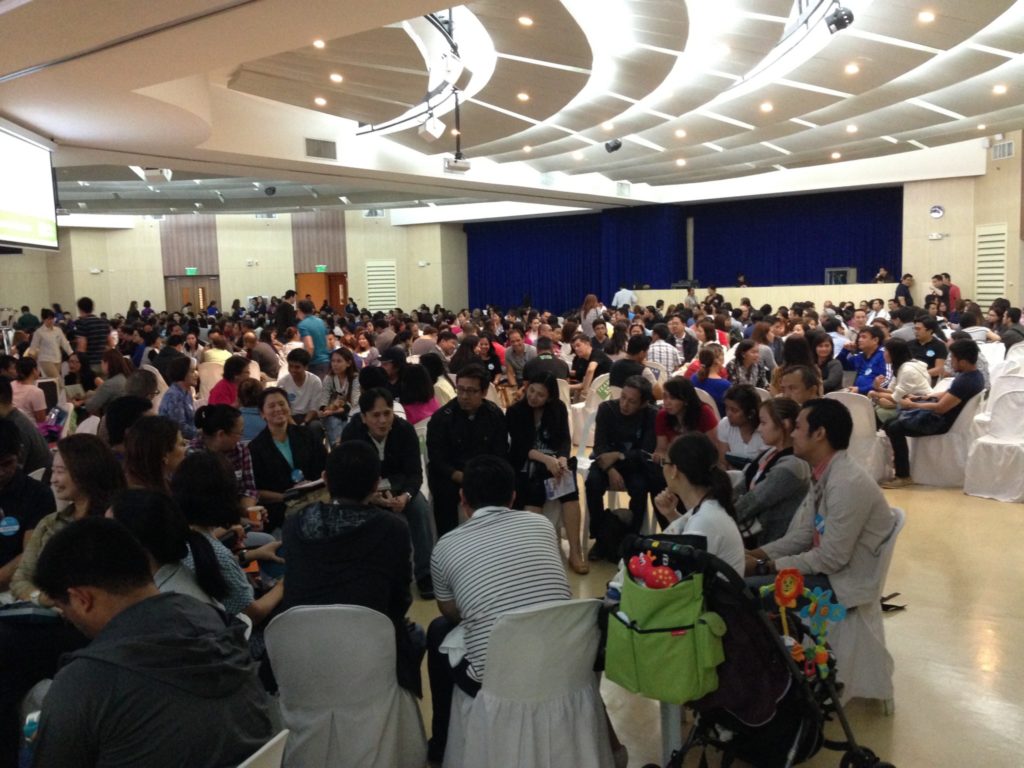 Here's a super big one which was made possible only by God's amazing grace! My book, When A Good God Allows Rape, got published and was launched at the Manila International Book Fair by OMF Lit Publishing. It's now available in bookstores around the country like National Bookstore, Pages, OMF Lit, and as a online ebook via Amazon, buqo, and others.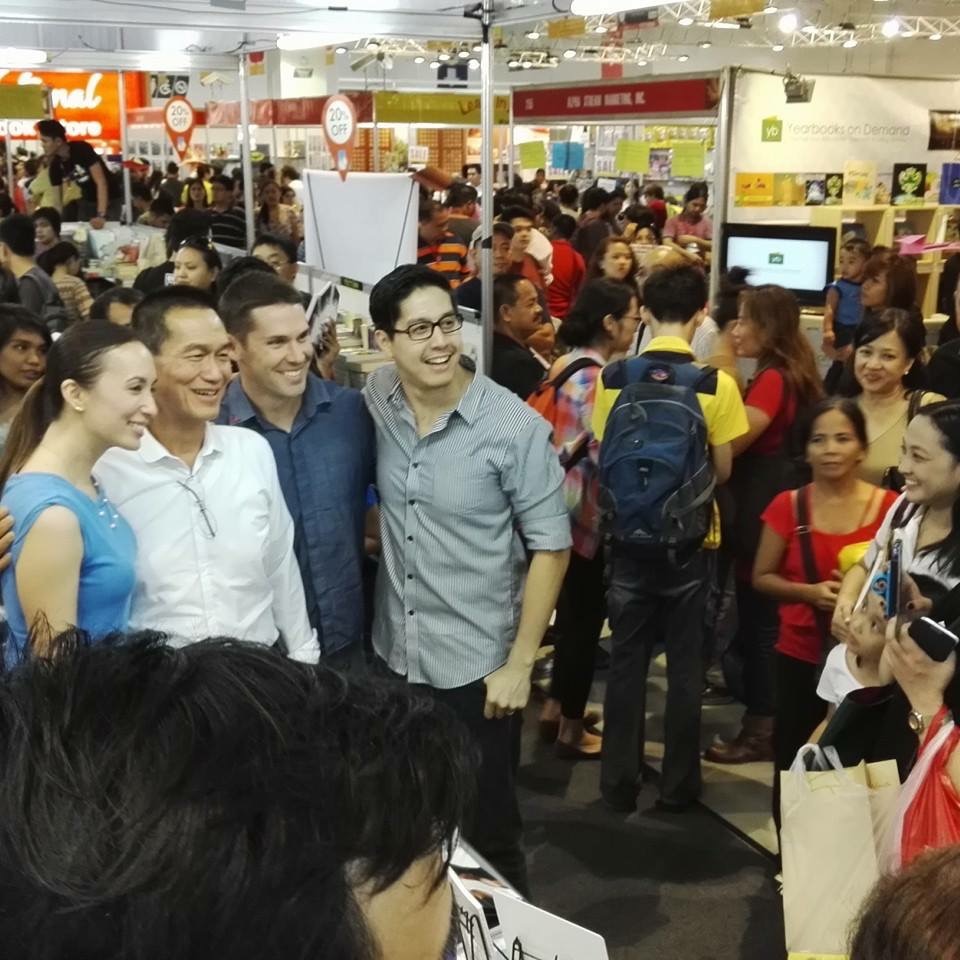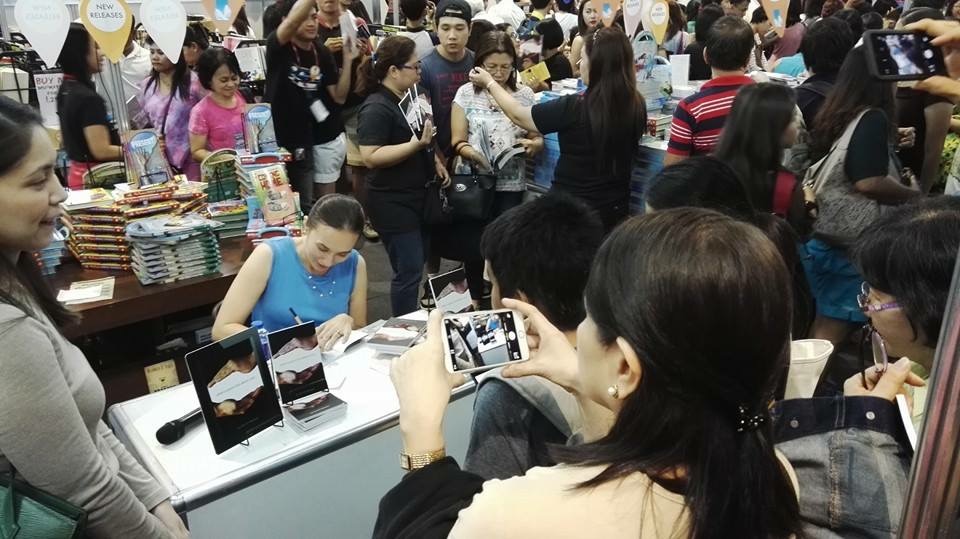 Writing the book opened doors for me to talk more about the Lord. On CNN Philippines' Real Talk the hosts devoted the entire 45 minutes to asking me questions about my book and my faith in Christ! I was thrilled! My dream for this book is that it will inspire people to follow Jesus. May He get all the glory!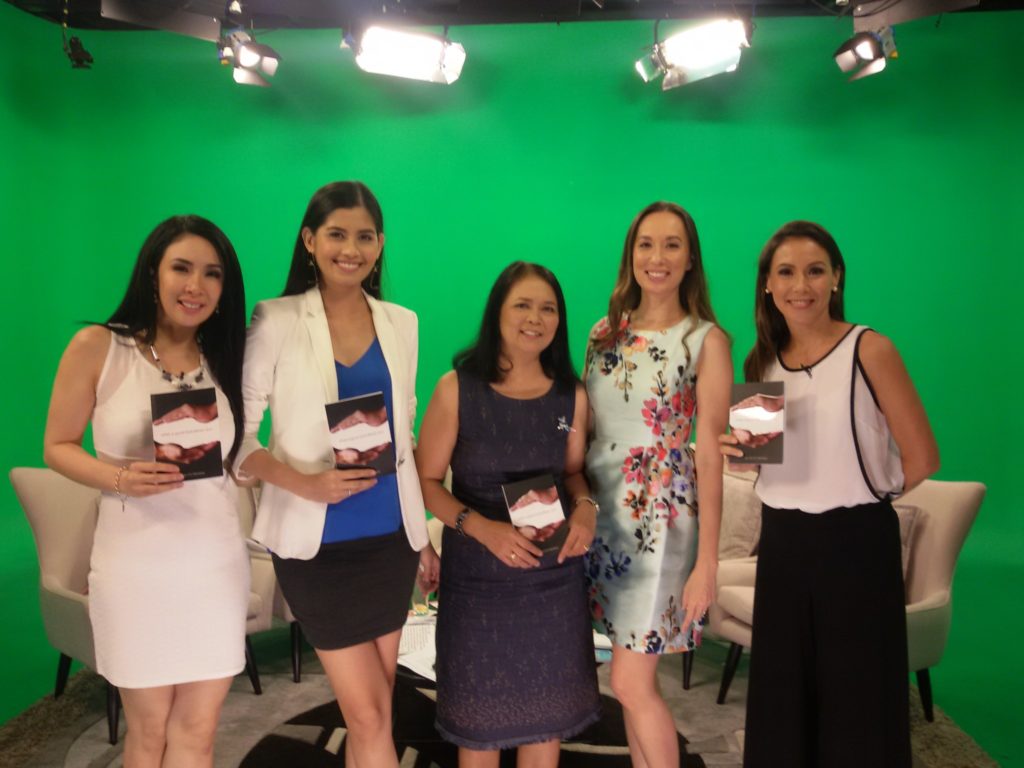 We had some favourite family photoshoots over the year. The first was done by Mayad Studios, who ventured into lifestyle photography with their Mayad Beginnings. They captured our family so naturally.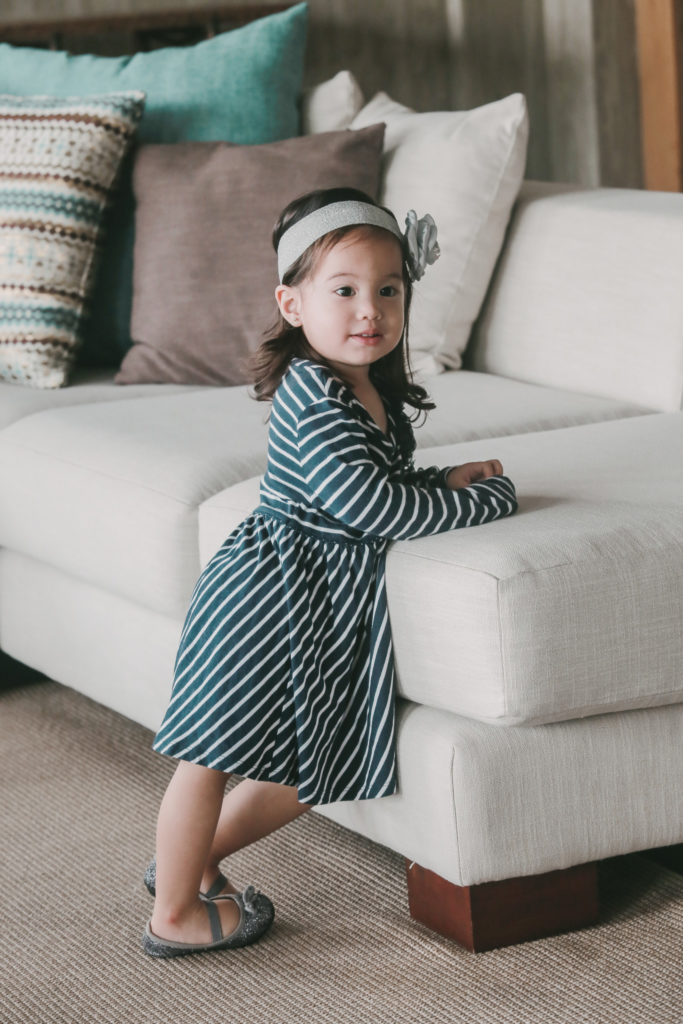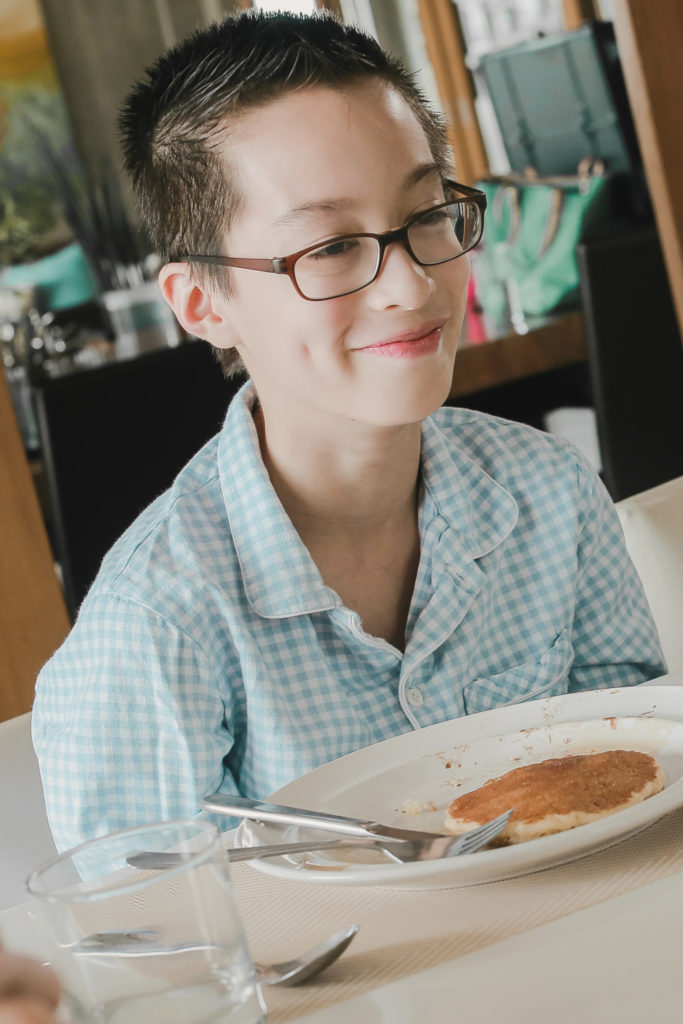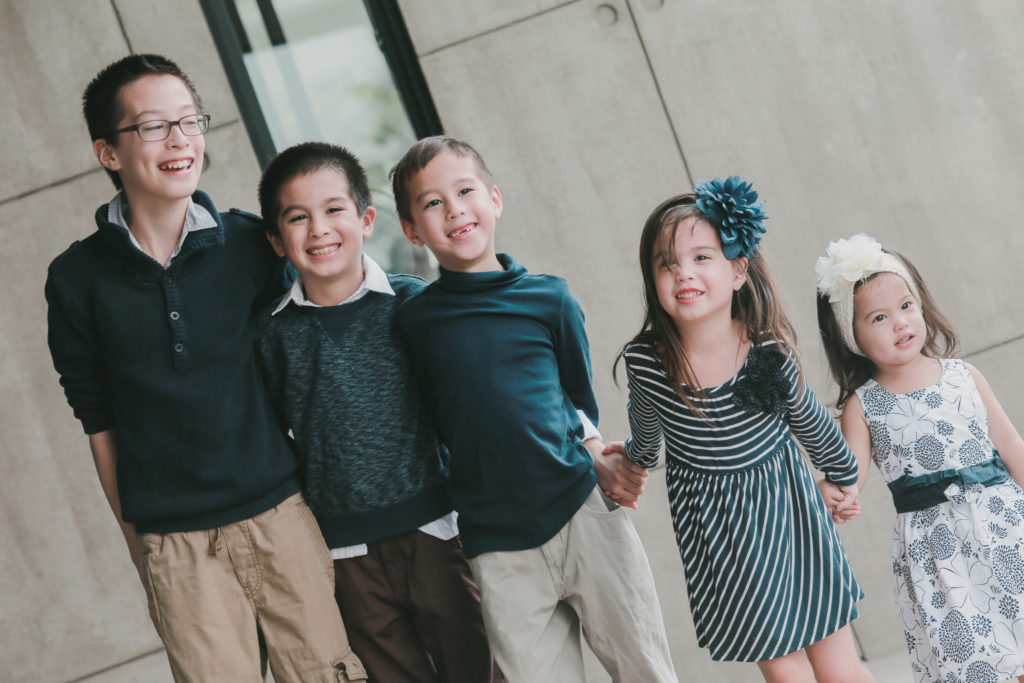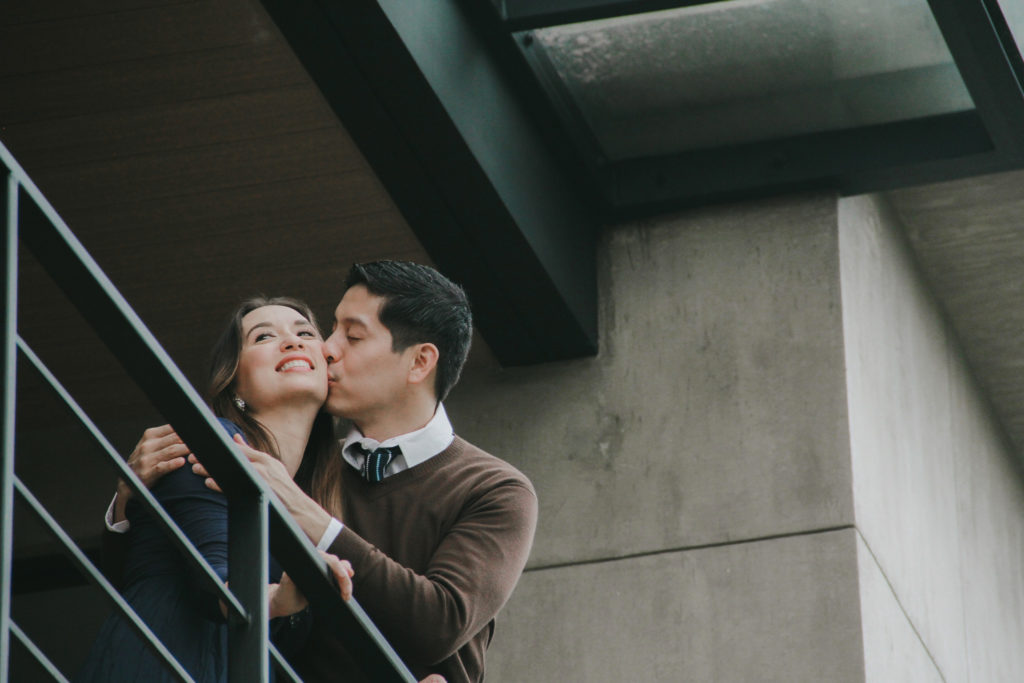 Another one was done by Alex Adiaz, which we also appreciated very much. He shot this one in our backyard.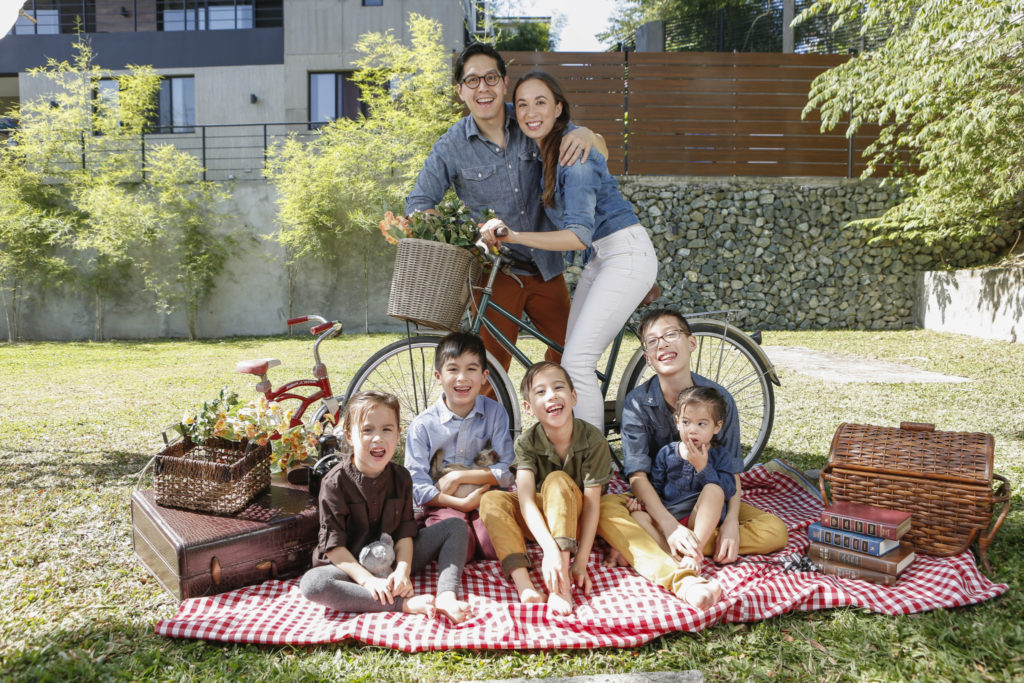 Another super highlight was Elijah getting baptized.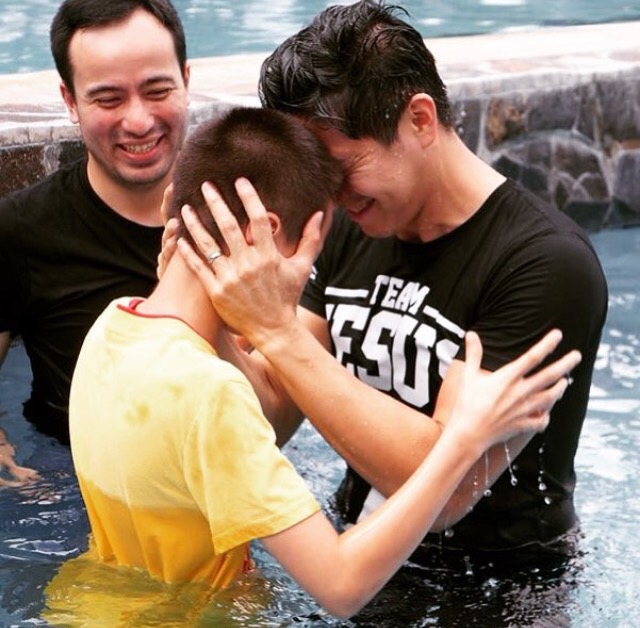 Yet another personal favourite of 2015 was how God worked in our Thursday couples' group. We grew closer to the Lord and to one another, and most of us got to attend The Executive Couple's Retreat in Baguio Country Club, where we learned and re-learned marriage principles. Some of us also served by facilitating other couples' groups.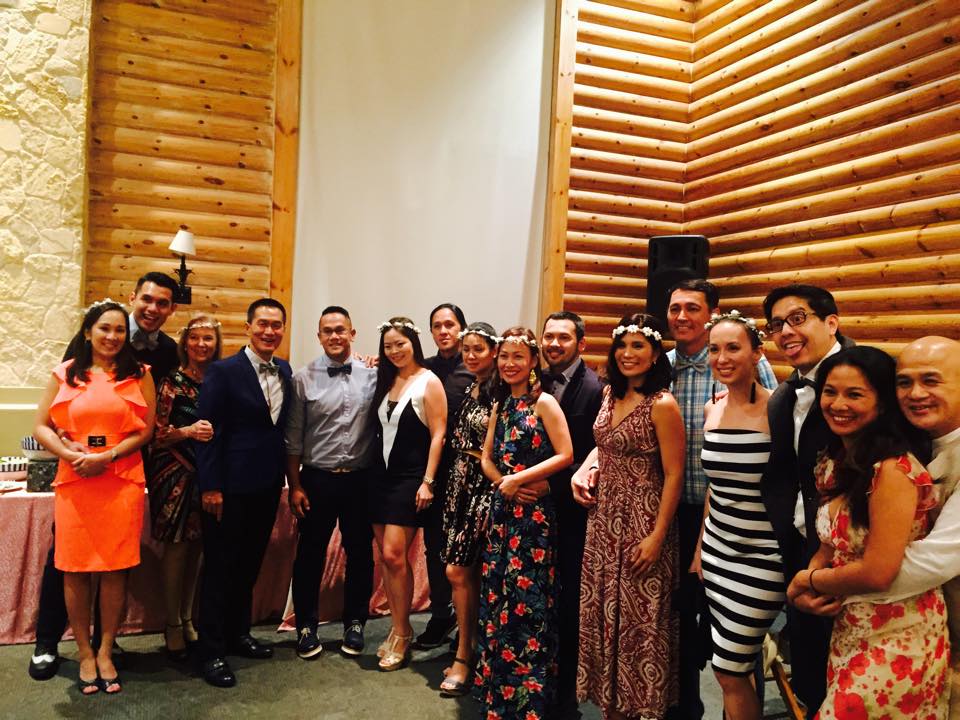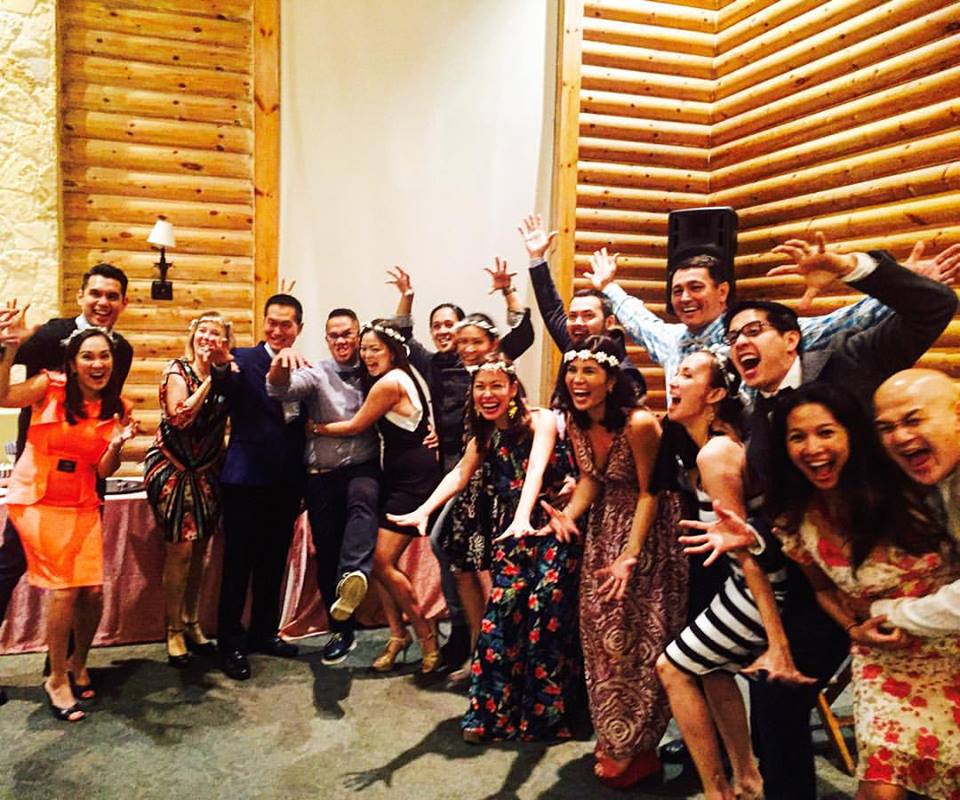 As a group, we put together a surprise wedding for the Avelinos. This really knit our hearts together in a special way.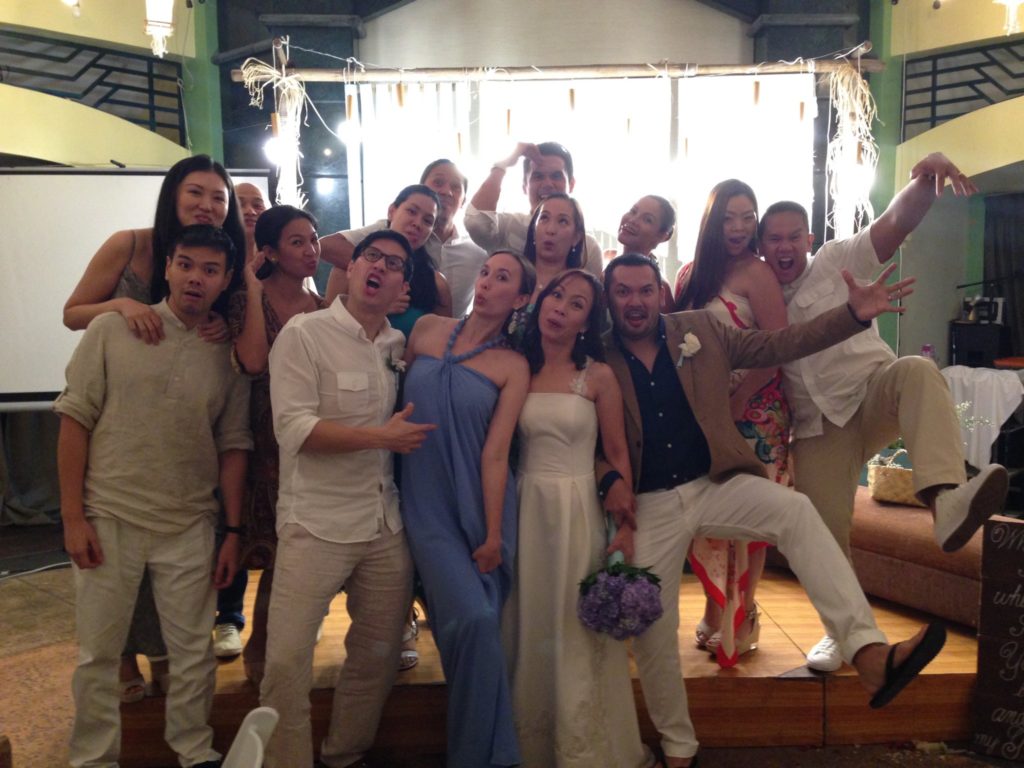 Our bigger discipleship group family grew, too! Unfortunately we didn't get to see everyone as often as we wanted to because we moved far from the area where we used to meet every week. But, we got together for "trimester" fellowships. These people are our extended spiritual family for life and we love them dearly!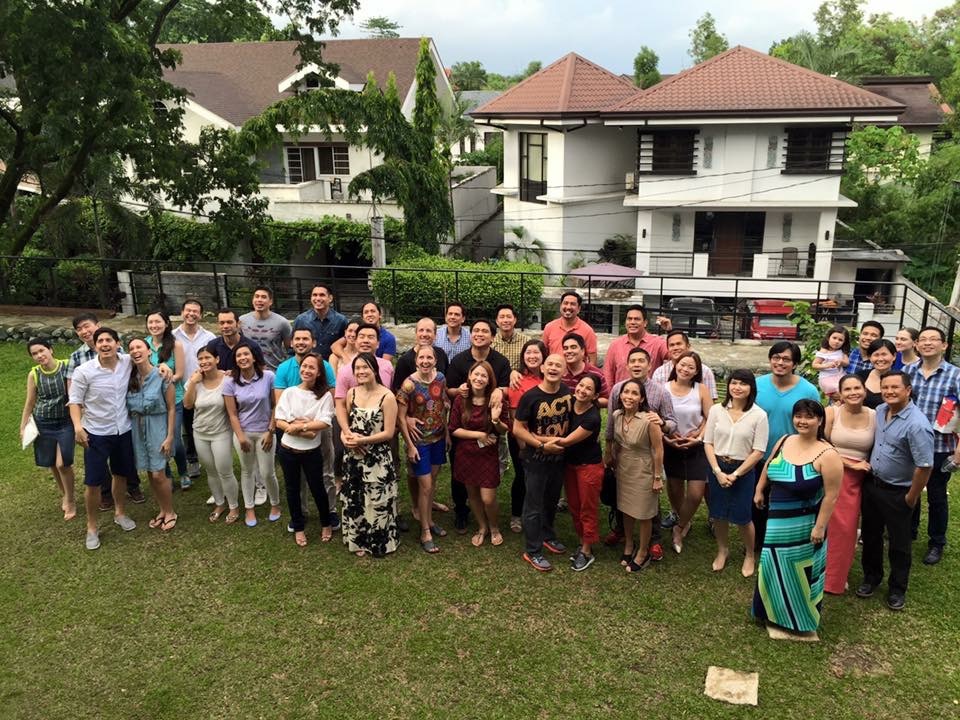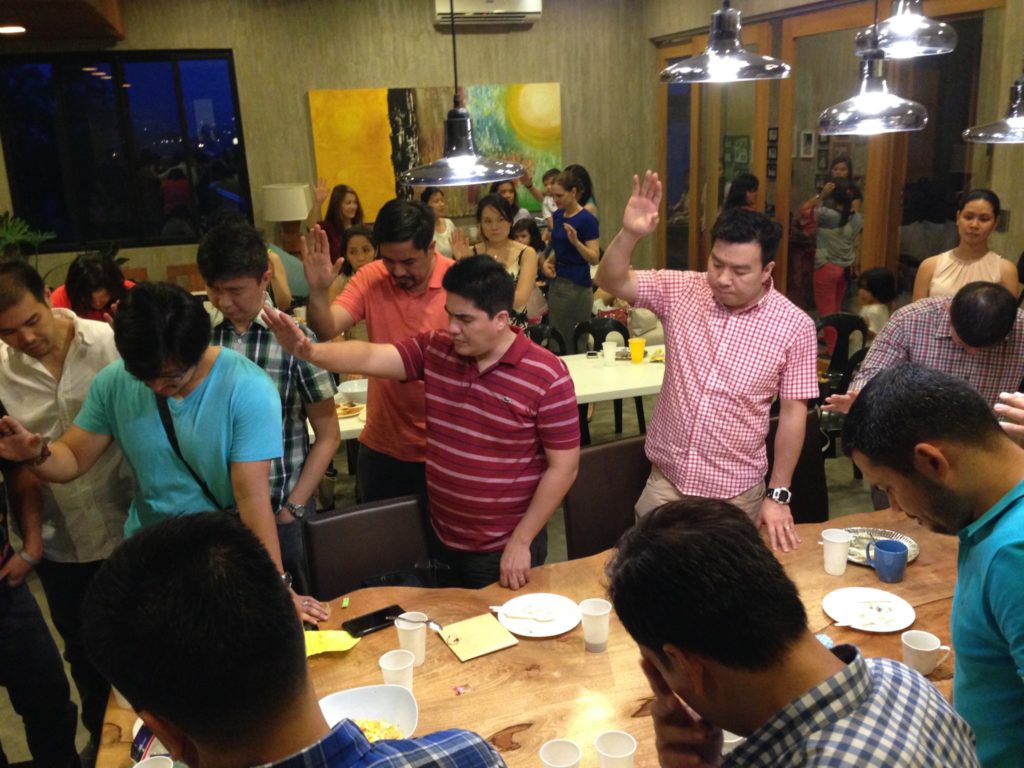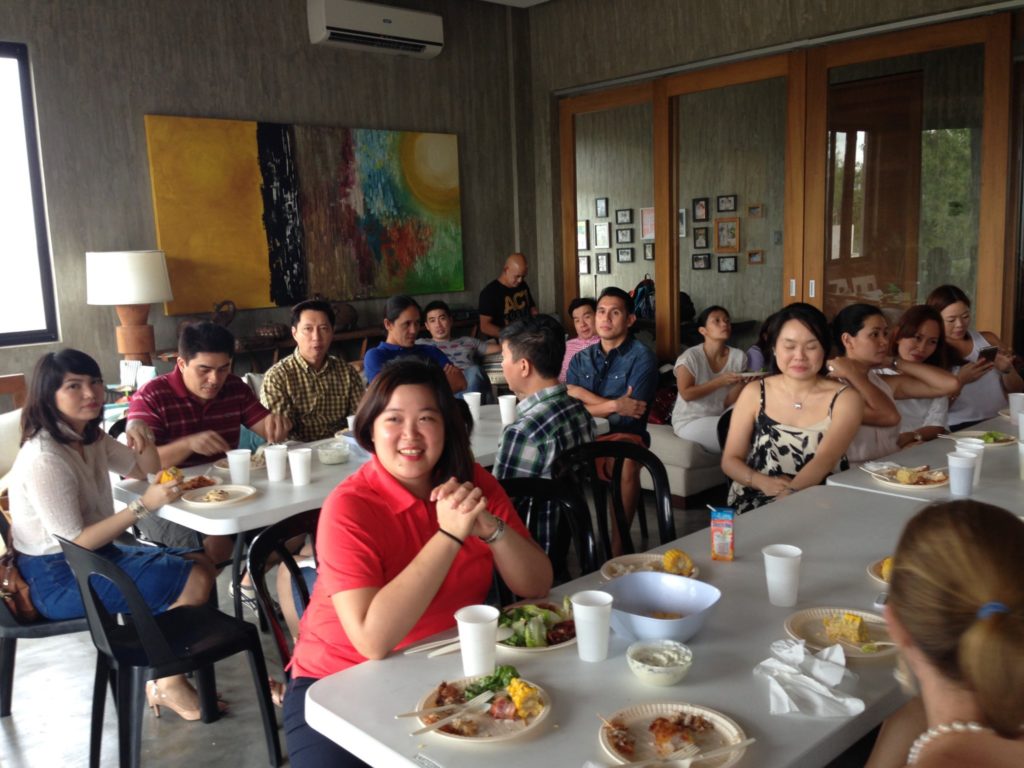 The year had some sad turns. Steve, who was like family, died tragically a day before he turned 30. My grandfather, angkong to us, passed away at 96. Both knew the Lord so we shall see them again, but it was difficult to lose both of them.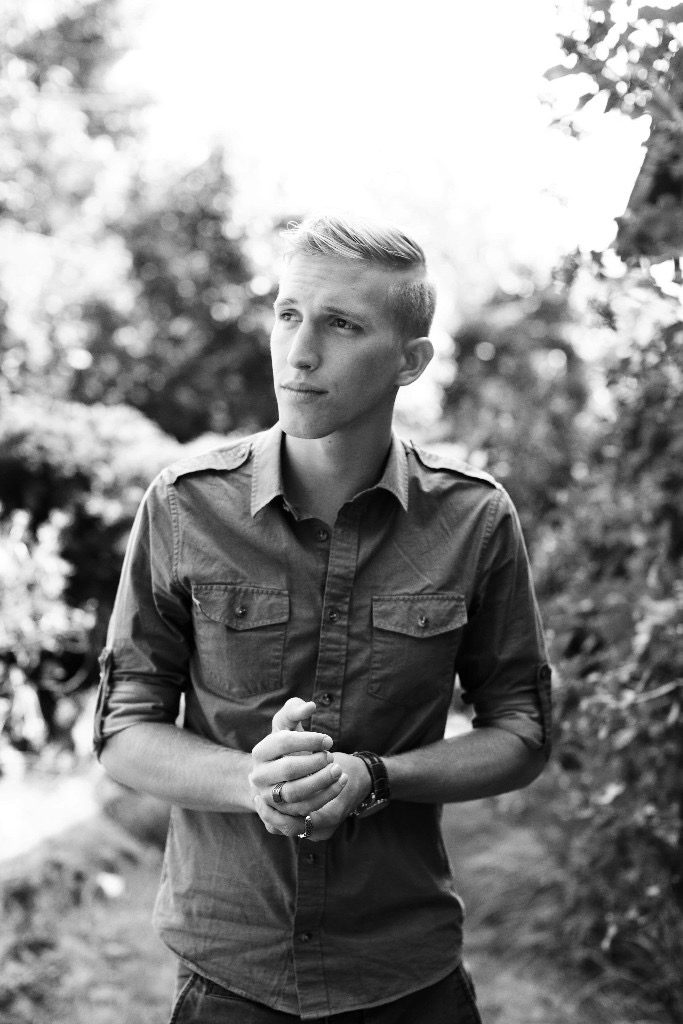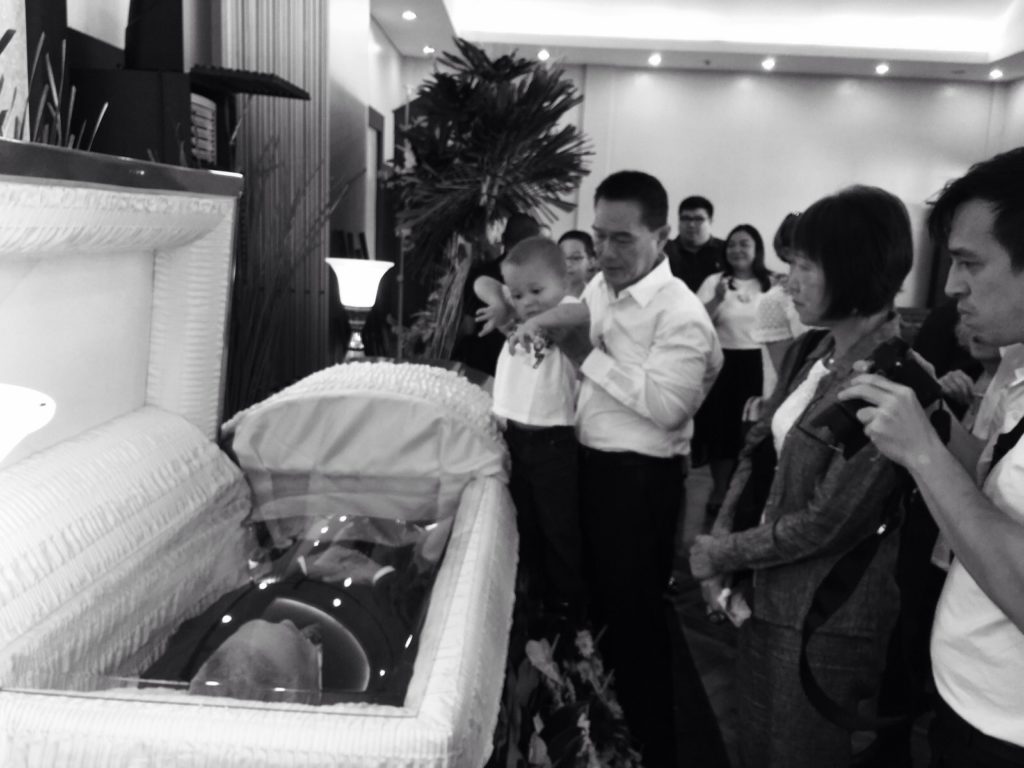 We didn't do too well in the pet department. We lost three of our Siamese cats – one committed suicide off the top of our roof, and two got run over by crazy drivers. Our Myna bird fell over in its cage and expired, and several of our fish were found floating lifeless in their tank. We also had to give away two dogs to more deserving and caring owners. (They are still alive and much happier now.) We hope to have less tragedies with our animals in 2016.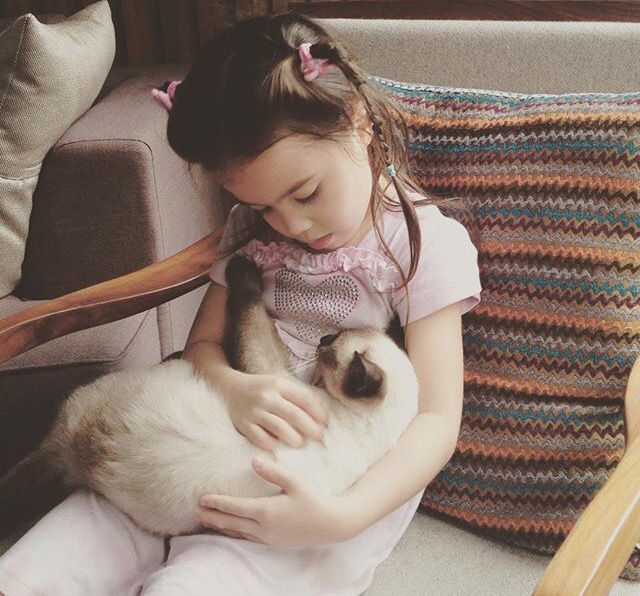 Our family also lost a very loyal and hard working household help who went to work abroad. We gave her our full blessing and support but she continues to be missed.
A definite high was celebrating the wedding of Edric's sister, Danie to Vince Valdepenas.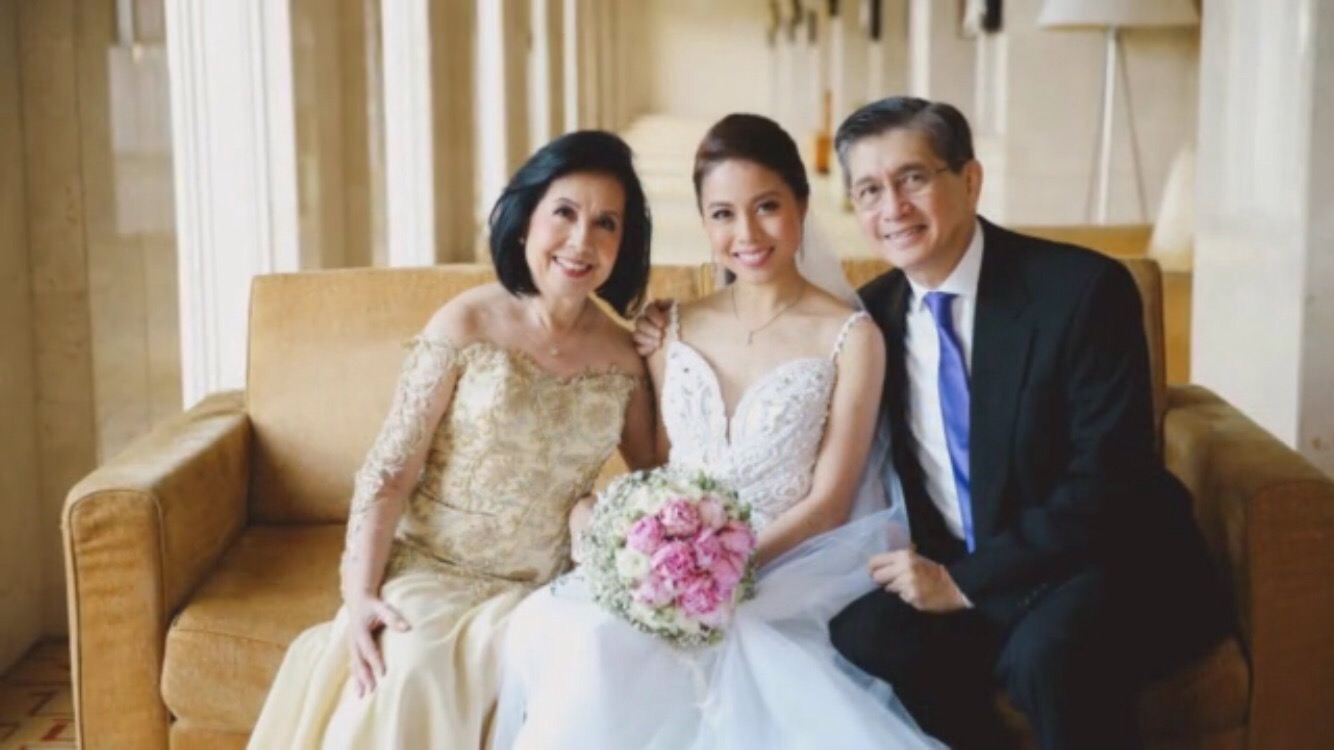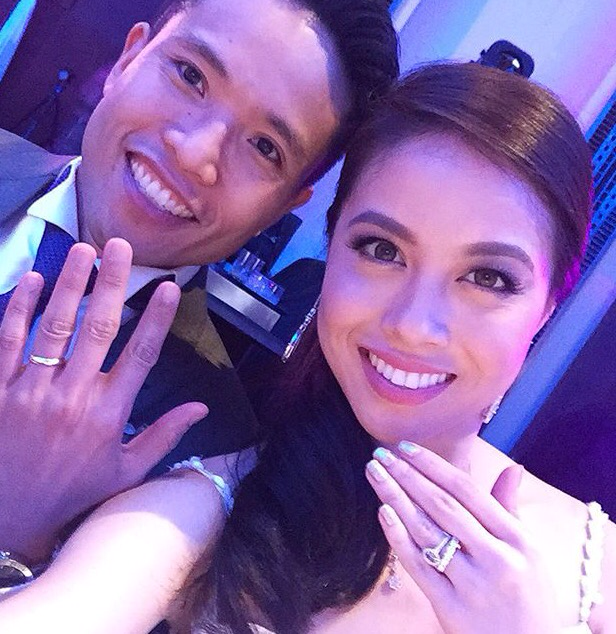 I started sewing dresses this year. I sewed the dress I wore for the wedding and made 6 yards of mistakes in the process! Experience is the best teacher! Thankfully, the material was only P80/yard. Ssh.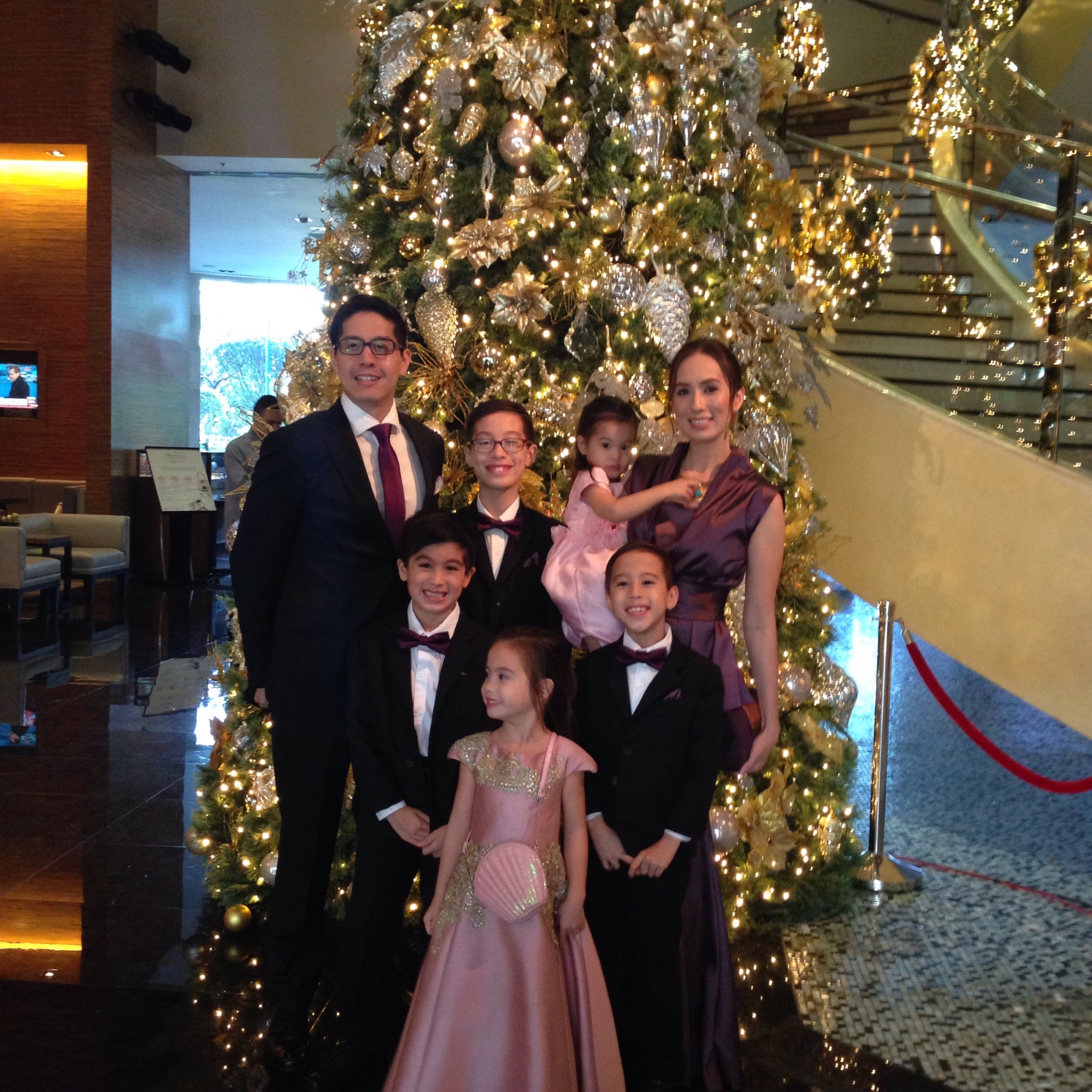 Another endorsement fell into our laps when we were asked to do an online commercial for Vernel Fabric Softener as a family. We love these family endorsements! We are so thankful! It's an undeserved bonus from God whenever we are asked to do these things.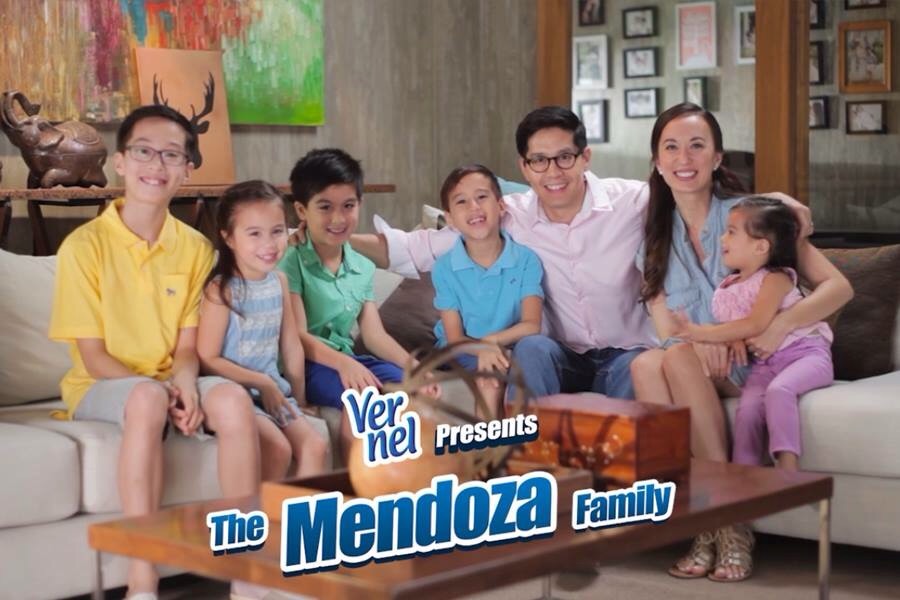 The year ended with a number of parties and engagements (my last count was about 20) but my favourite part was being with family (Edric's side and my side). The Mendozas were almost complete for Christmas this year. The Tan-Chis most definitely were which was extra special for all of us.
We left a spot for Edric's sister, Nicky, who was terribly missed.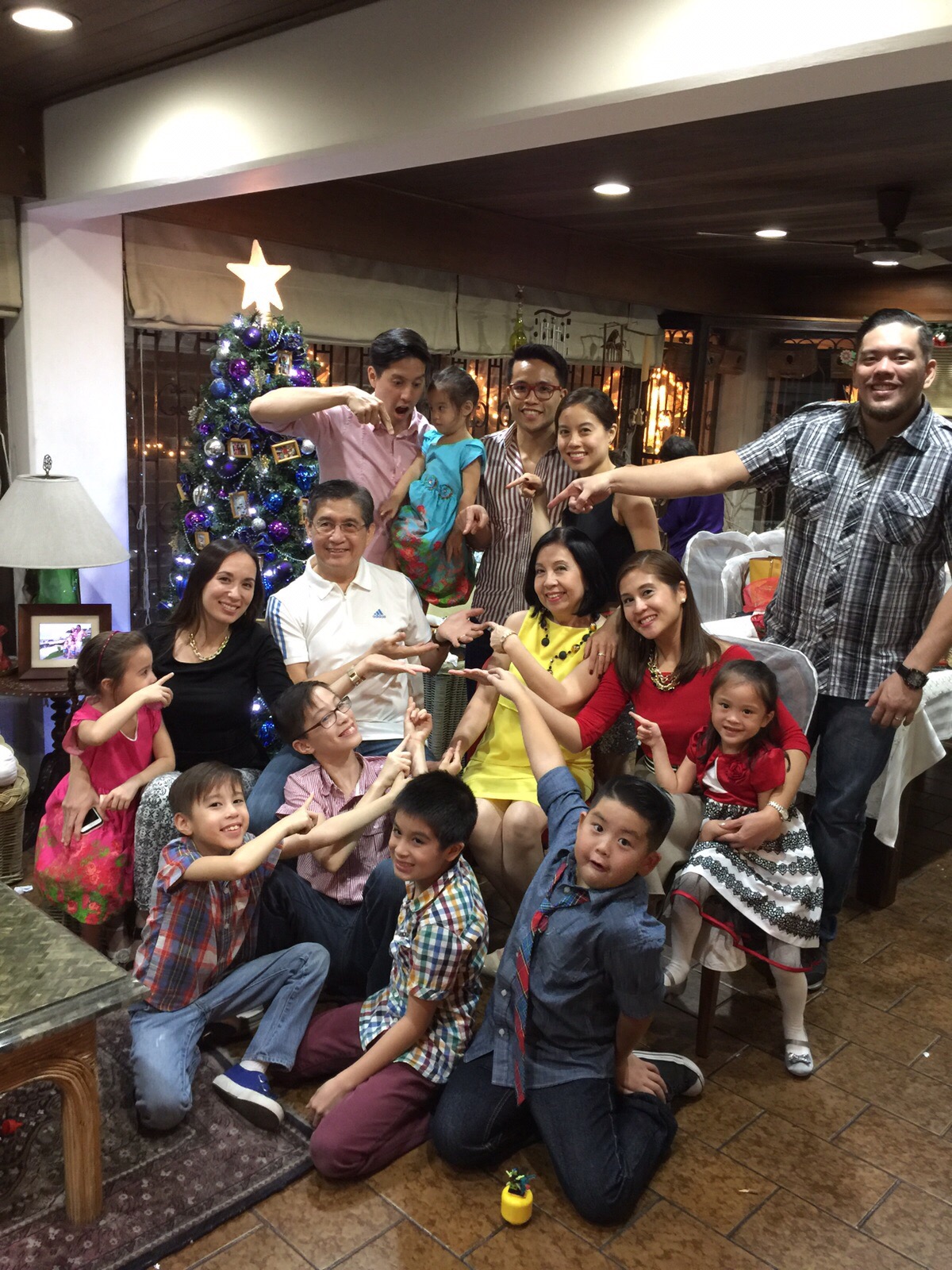 My sister, Carolyn and her husband, Joel, were MIA in this photo because she gave birth over the holidays. But we were together for opening presents on December 26th.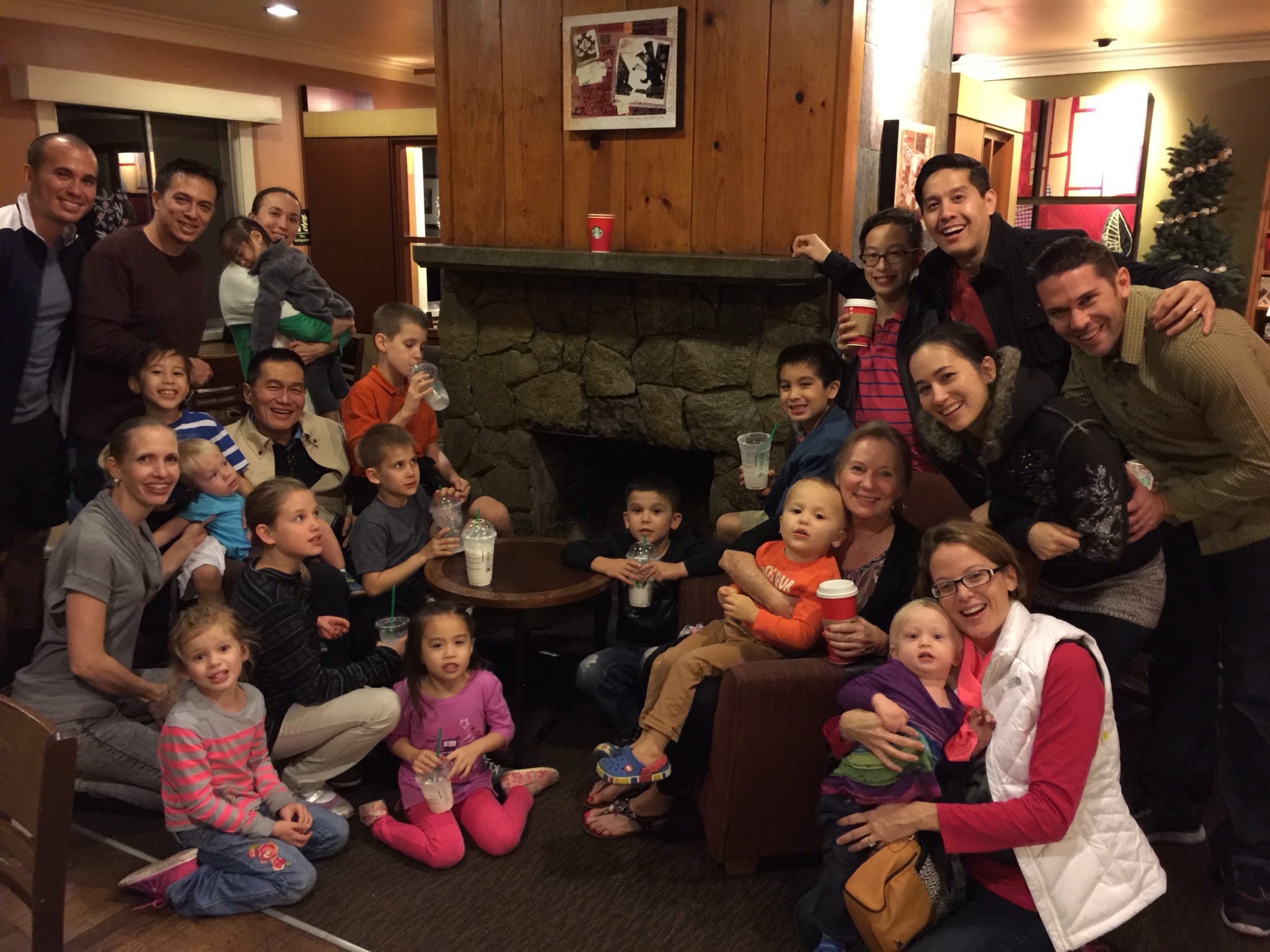 I am a pretty simple gal. Edric and I always have a lot going on, but my best memories of the year were the quiet ones… being at home, enjoying our house (we finally completed a year in it), exploring the outdoors as a family, getting to know our kids better and growing closer to one another, playing board games, curling up on the couch for some me-time, watching movies, going on dates with Edric, eating around our kitchen table…These are the moments that made up the best of 2015 for me.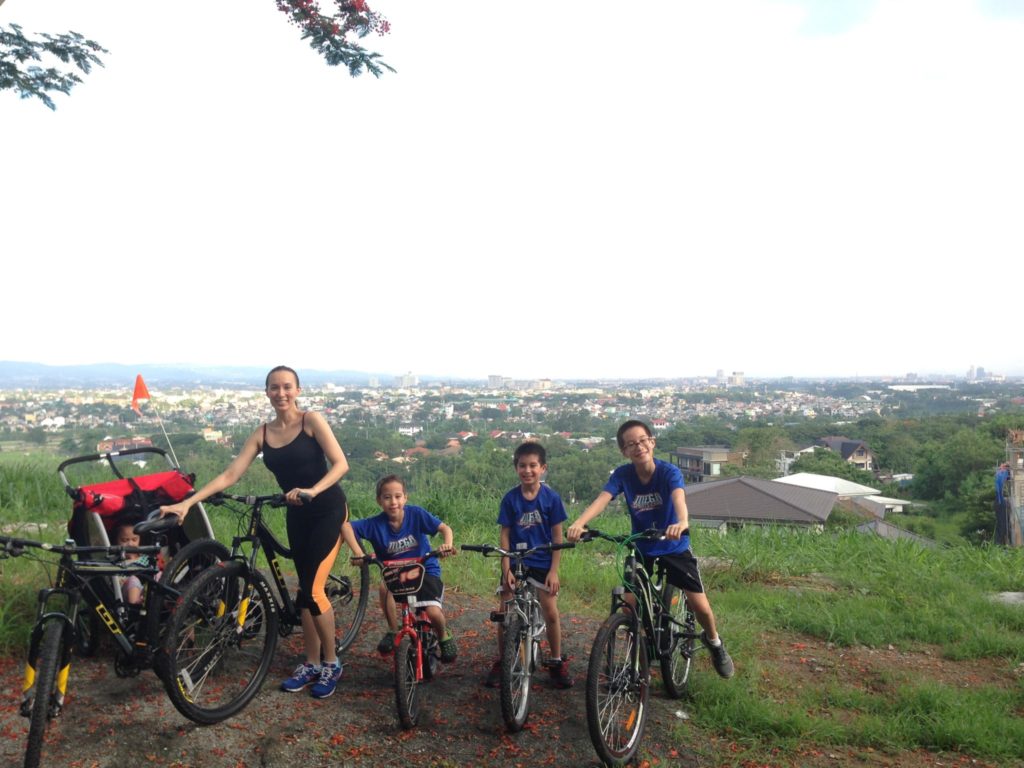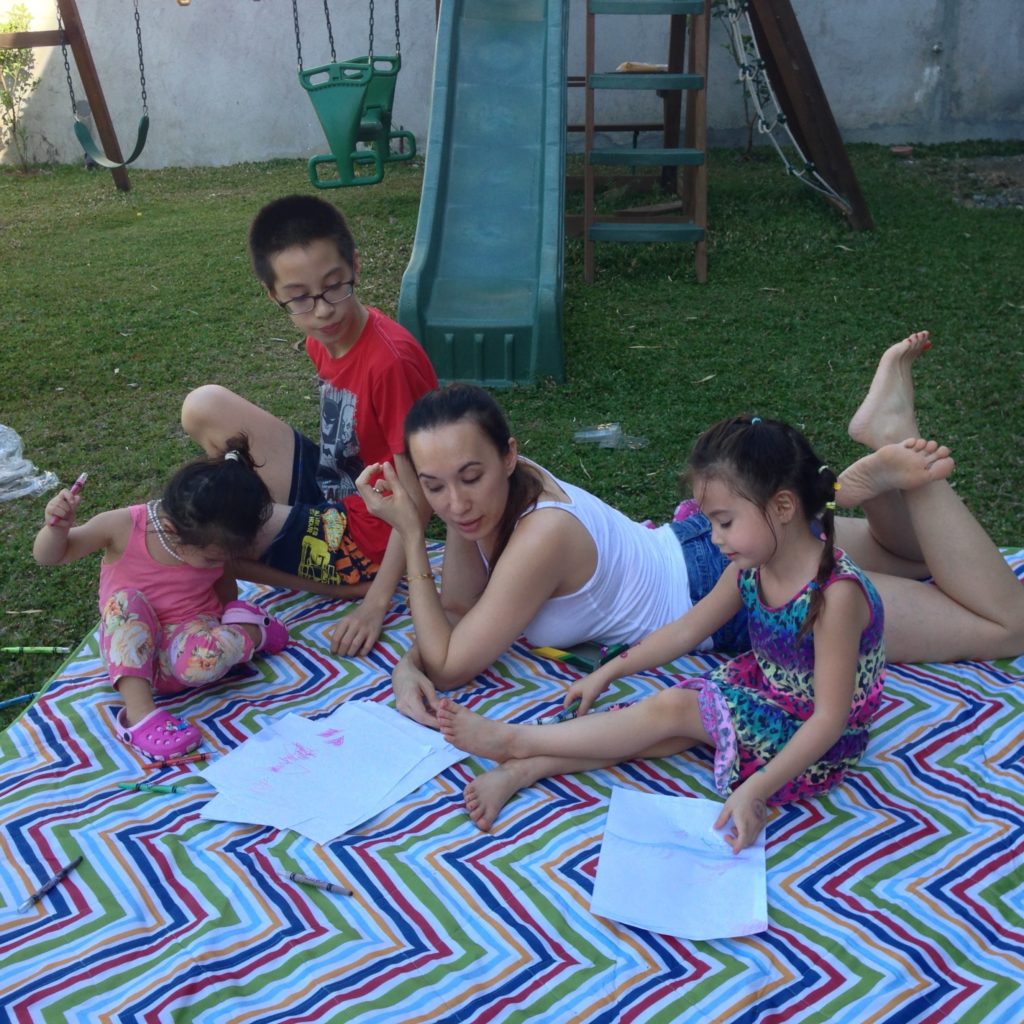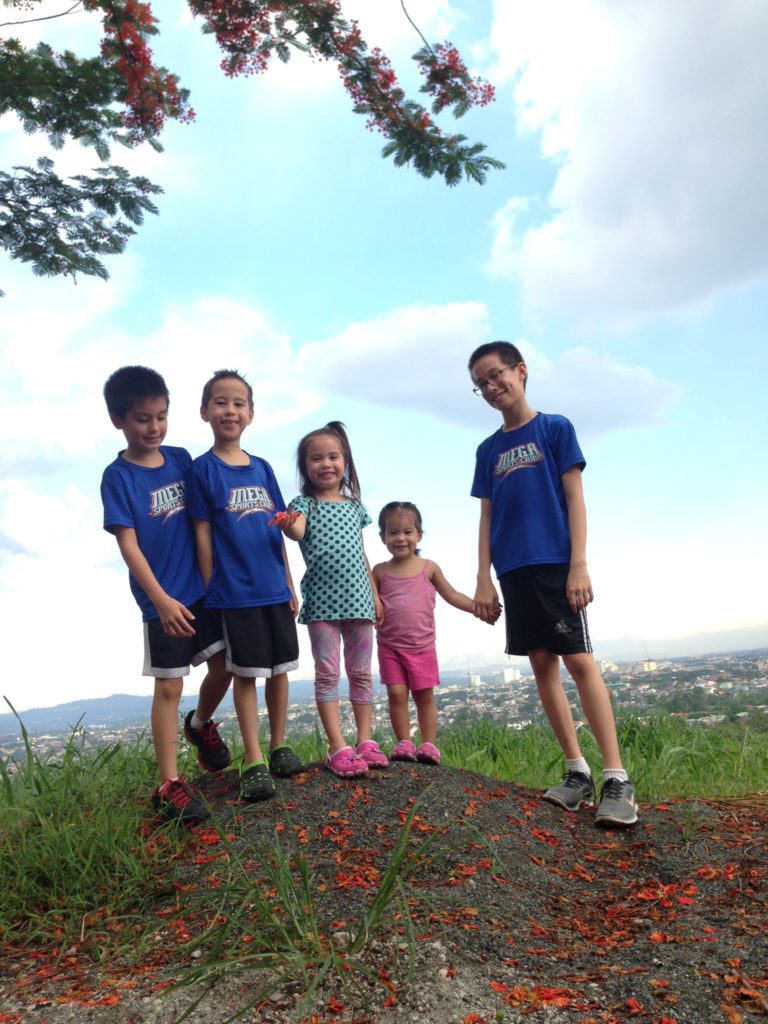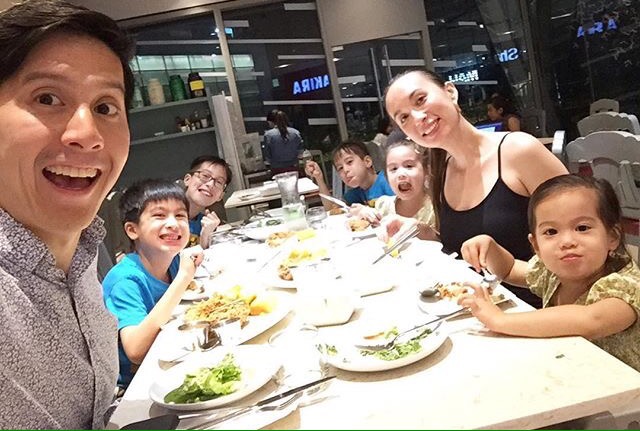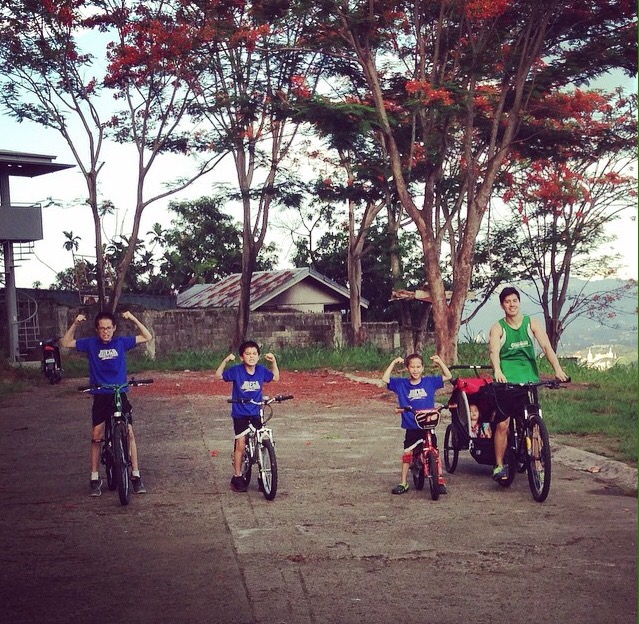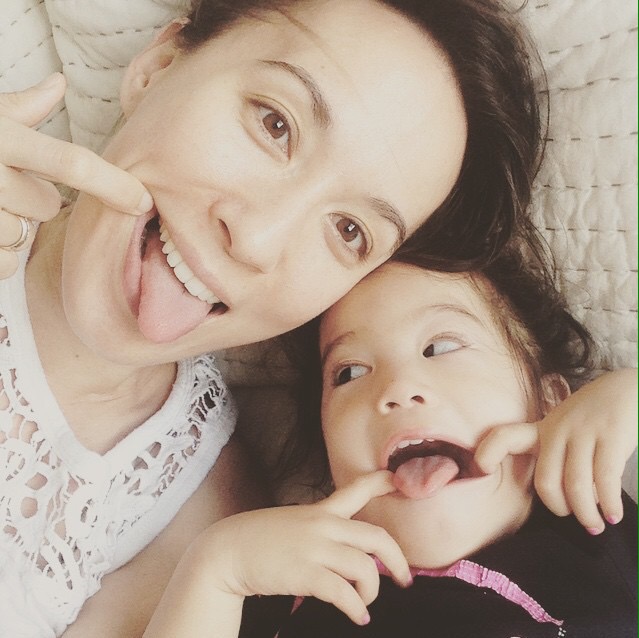 When I take stock of this year, I am thoroughly amazed at God's hand in everything. There's no success mentioned here that can be attributed to Edric or myself. Everything that happened that was good was due to God's grace. Everything that happened that was unfortunate was part of his grand plan.
I'm posting this in the middle of our fasting week as a church, while I am praying for God's direction and leading for 2016. A few days ago I began by asking Him, "Lord what is your will for me this year?" I expected answers like, "Say yes to this speaking engagement or say no to this one," or, "Pursue this venture," or, "Write another book," or, "Do this for your homeschooling," etc. Instead, this was the answer I received:
"He who has My commandments and keeps them is the one who loves Me, and he who loves Me will be loved by My Father, and I will love him and will disclose Myself to him." John 14:21
"If you abide in Me, and My words abide in you, ask whatever you wish, and it will be done fore. My Father is glorified by this, that you bear much fruit, and so prove to be My disciples. Just as the Father has loved Me, I have also loved you; abide in My love. If you keep My commandments, you will abide in My love; just as I have kept My Father's commandments and abide in His love. These things I have spoken to you so that My joy may be in you, and that your joy may be made full." John 15:7-11
We all want to experience a life of joy. I certainly do. And sometimes I mistakenly think that what I do with my abilities will determine how great a year I will have. But God simplified it for me when he said, "Love Me. Abide in My Love. Obey My commandments." This is the path to a life of joy, a year of joy!
So my new year's resolution is not a long list of things I would like to do or avoid. Instead it is dedicating 2016 to loving God, and abiding in His love by obeying His commands. How does God want you to live your 2016?