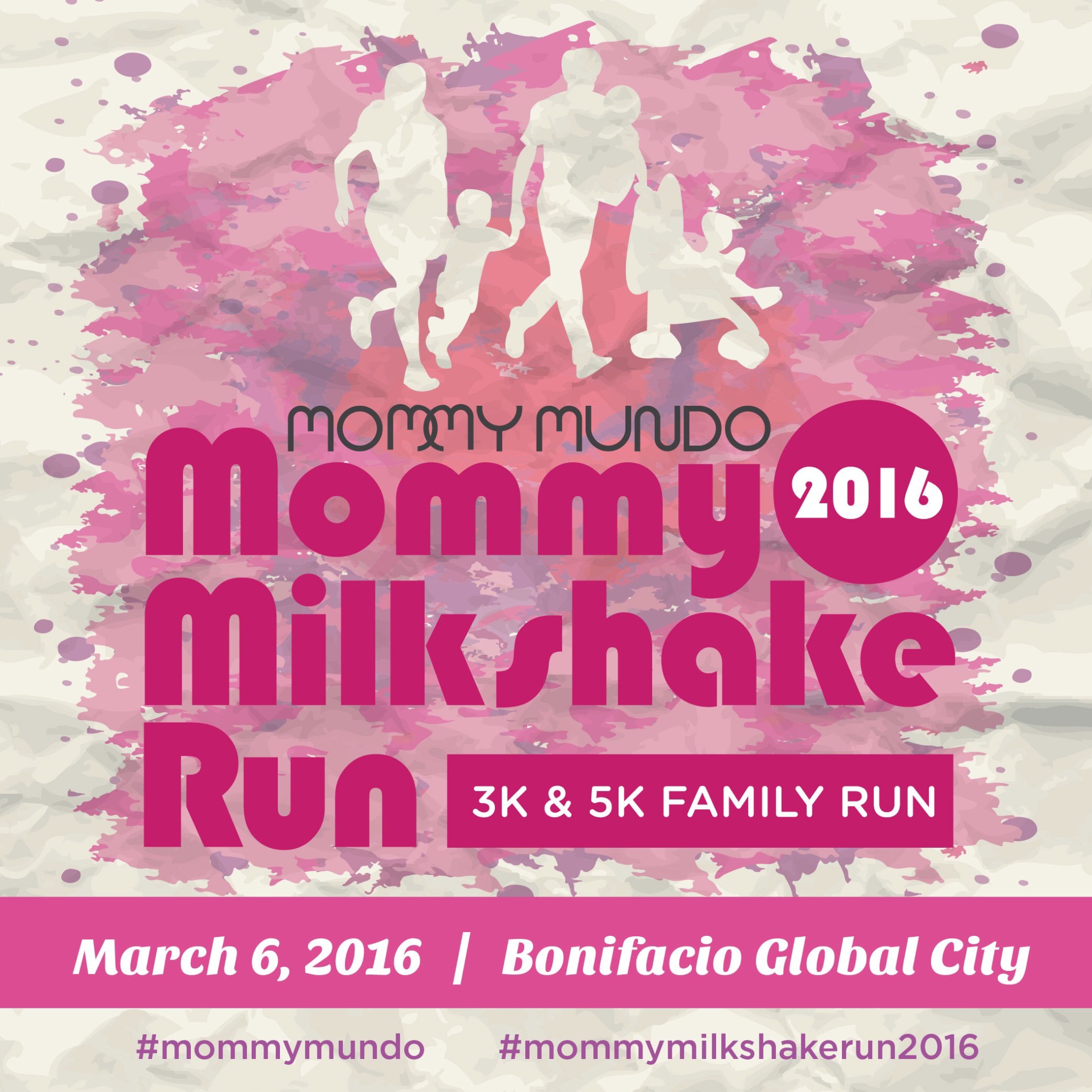 Family time is always important. We always look forward to weekends and holidays because it is an opportunity to spend time with family and loved ones, build new memories, and lasting relationships. I think you will all agree when I say that there is no amount of money and success that can take the place of time spent with family.
Mommy Mundo always promotes a healthy family life and finds different avenues to create unique activities and build lasting experiences with families. With this in mind, Mommy Mundo decided to bring back the Mommy Milkshake Run, now on it's 6th year, this family fun run was first organized in 2007, and lasted uptil 2011.
This year, they are bringing it back to complement their active parenting advocacy and bring the community together to celebrate active play and bonding. Come join the fun run on Sunday, March 6, 2016, as families bond together with other families to celebrate togetherness and the outdoors.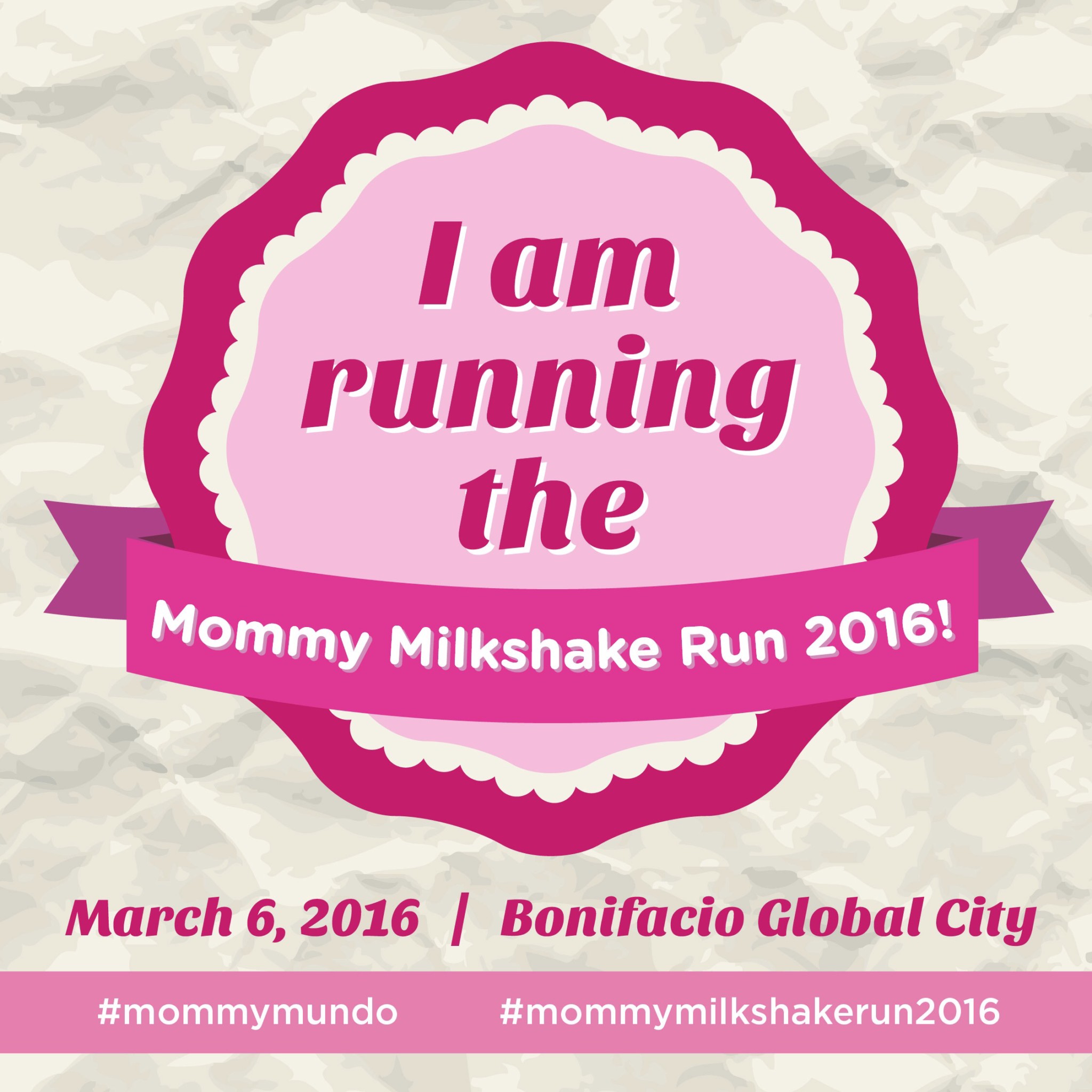 The 6th Mommy Milkshake Run will be a 3km and 5km run along the BGC area. This fun run is a relatively relaxed run where every member of the family can join! Including, but not limited to, expectant moms, moms & dads (with or without slings and strollers), toddlers & kids. The run will have no time limit.
This will be a family friendly event with Portable Toilets, a Breastfeeding station and lounge for the nursing mom, a diaper changing area for parents with babies and toddlers, and ample water stations along the route to provide hydration for all participants. First Aid stations and Medics will be available for any untoward incidents
You won't need to carry your little one for the entire race, as you can bring a stroller for them. However, they will not allow the use of bikes, skateboards, hover boards, and roller skates during the run. Pets are also not allowed.
Mommy Mundo will not be liable for any loss, we will have baggage claim area for all your belongings.
After the run, everyone will receive a certificate of participation, as well as a bag of goodies from the sponsors. Stay longer to enjoy a family fair with games, music, raffle prizes, food carts, special awarding ceremony, and an inflatable section for all the kids.
Here are a few things to remember from Mommy Mundo:
1. Registration period is from January 25 to February 14. We will accept payments until
February 15. We will follow the No payment, No run policy, so please be prompt. Registration is required for every participant, including children.
2. On February 13 and 14, you can register and pay at Planet Sports, BGC, from 12 noon to 8pm.
3. Registration Fee are as follows:
Children ages 2-12 years old = P300
*Children below 2 years of age can enter for free, but has to be registered. Adults
3k = P500
5k = P650
4. You can claim your Race Kits from February 22 to March 4 at the Creative Juice office in 2F Fun Ranch, Frontera Verde, Ortigas Ave. Pasig City. Other pick up sites will be announced in our social media pages.
5. Race kits include The 6th Mommy Milkshake Run Singlet, Map of the venue, and the 3k/5k route.
6. On Race day, it is important to know that registration will start at 5:30am, location of meet up, to be determined. Race bibs will be handed to you upon registration. For our pregnant participants, please provide a medical certificate from your doctor/OB Gyne, allowing you to join this race.
7. Opening Program starts at 6:00am, where we will stretch and warm up our bodies before the run.
8.Race starts at 6:30 am for the 5 km run and 6:40 am for the 3 km run.
For more details, please visit www.mommymundo.com/milkshakerun2016
The 2016 Mommy Milkshake Run is supported by Curves, Gatorade, Hi-Precision Diagnostics, and Growers.
Media Sponsor: The Fort City, Working Mom, and The Bull Runner
Venue Sponsor: Bonifacio Global City Estate
Medical Sponsor: Ambucore
For more information, please contact:
Monica Santiago | Creative Juice Communications Landline: (02) 5707827
Mobile: (0998) 5399216
Email: monica@creativejuiceph.com