Edric and I will soon be in South America to attend the Global Home Education Conference (GHEC). Although I'm not thrilled about leaving our little ones behind, I also need to extract myself from my daily routine as a homeschooling mom, from my myopic perspective, and look at home education from a global perspective.
Edric is actually part of the GHEC board, a team of movers in home education around the world, who have been planning this event for the last 18 months.
What is the GHEC? 
GHEC 2016 is a leadership conference for policy makers, researchers, movement leaders, and parents interested in home education…The GHEC 2016 is a three-day event that brings together those with an interest in freedom of education and home education in particular to provide a stimulating environment to gather the best cross-section of research and to cultivate a commitment to parent-directed education. Home education highlights the most crucial factors in the freedom of education discussion. Who is responsible for education? What role do parents play in the education of their children? To what extent is the state responsible for education of children? Source: About GHEC
The last time I attended the GHEC in Berlin I learned so much from the speakers and connected with people from all around the world. It was inspiring, encouraging, and life-changing. One of the talks that I liked the most was given by child development psychologist, Dr. Gordon Neufeld. He gave the audience this thought-provoking question, "When did your child first fall in love with you?"
His point was: we can't influence children if we don't have their hearts. Furthermore, children don't mature in a healthy way when they aren't secure in their relationship with their parents. Read more about this in my article: Why Home Education Works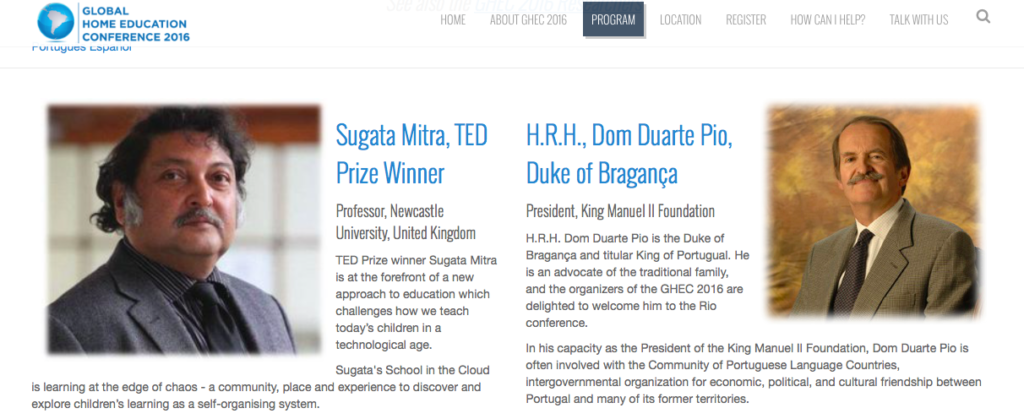 This year I am looking forward to picking up more insights from veteran homeschoolers, policy makers, and influencers who are making an impact on education around the globe.
Somehow, I also became part of the workshop speaker's pool to talk about the support systems that we need to make available to homeschooling families. It's a super small role and I'm slightly terrified about it because it's outside of my comfort zone to speak with amazing moms or people who have a lot more experience than I do. But Edric and I are here to serve. (He will be a speaker, too.)
Please pray for me, that I will be a blessing and encourage the attendees with some practical wisdom (Edric, too). Furthermore, please pray that both of us bring glory to God. (Of course, please pray that we don't get bitten by a mosquito carrying the Zika virus!)
Why is the GHEC important to Edric and me? I will quote GHEC's goal here:
The ability to choose home education is a right. It's a right well-documented in international law. It's our right as parents to direct the education of our children. And it's the right of children to receive an individualized education experience that best suits their needs and goals.
This concept cuts across cultures, methods, and beliefs. It exists regardless of motivation or methodology in home education. This conference is a gathering for those who have an interest in engaging the important questions surrounding home education.
We are blessed to be able to home educate our children in the Philippines because the government is supportive of it. But we must seek to defend the rights of all families who want to choose home education for their own families and cannot because the laws of the land deprive them of this right. Furthermore, what affects one part of the world will eventually impact all of us. So this is for our children's future, too.
If you want to attend the conference but can't fly to Brazil to be there physically, you can catch the live stream.
I'll try my best to post my learnings, too!