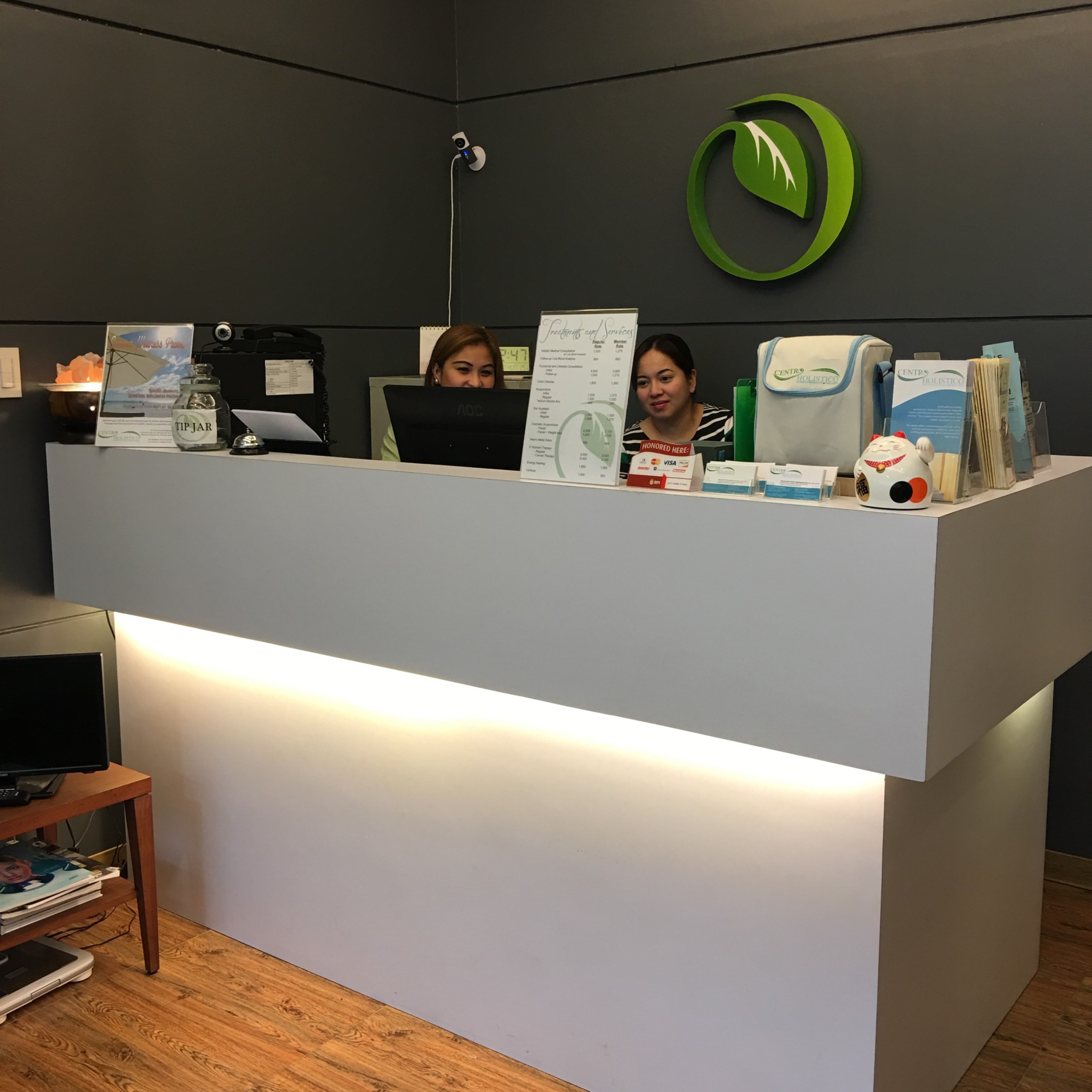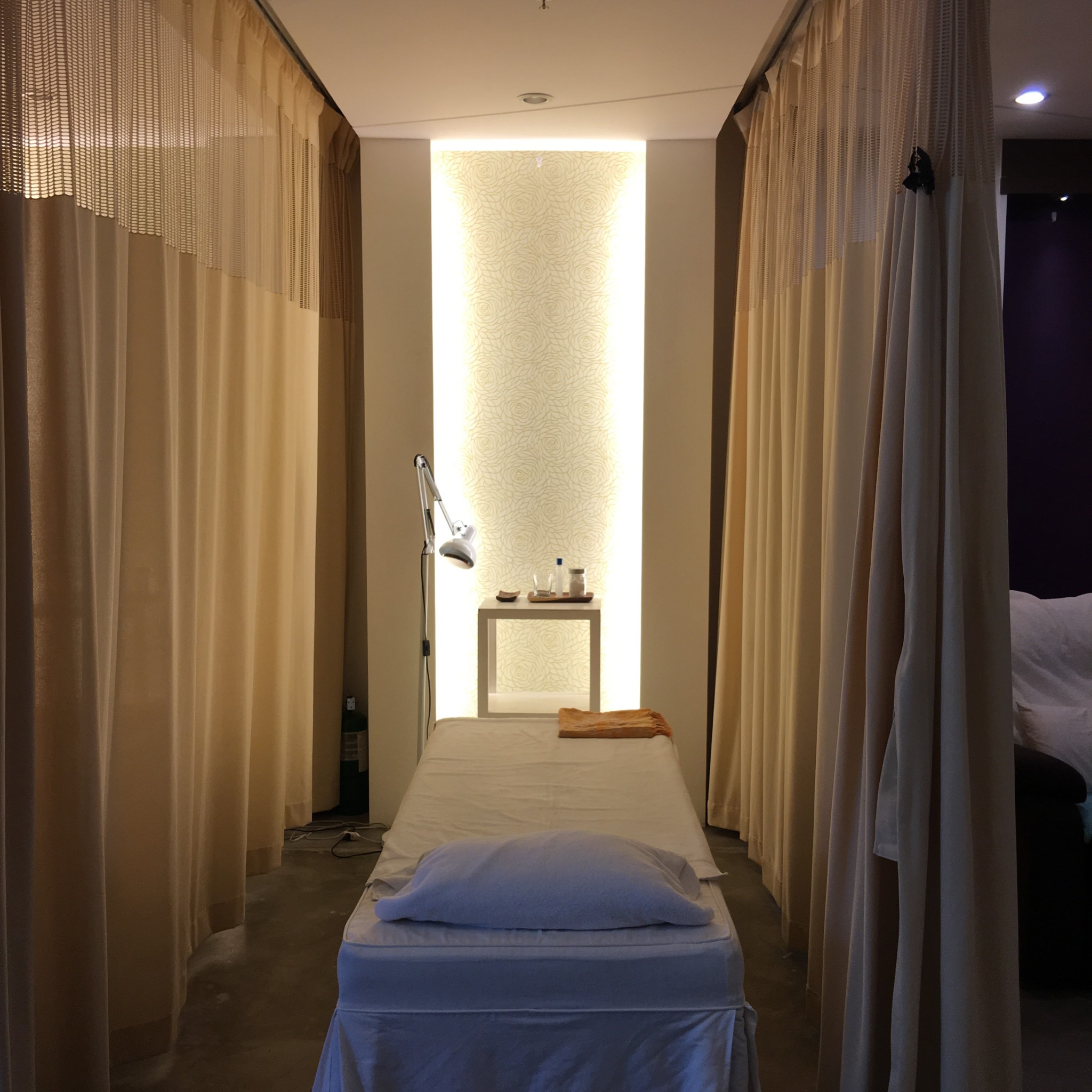 My mom and I visited Centro Holistico today for our mom and daughter date. Carolyn, my youngest sister is finishing her med studies and she was receiving training here for her clinical elective.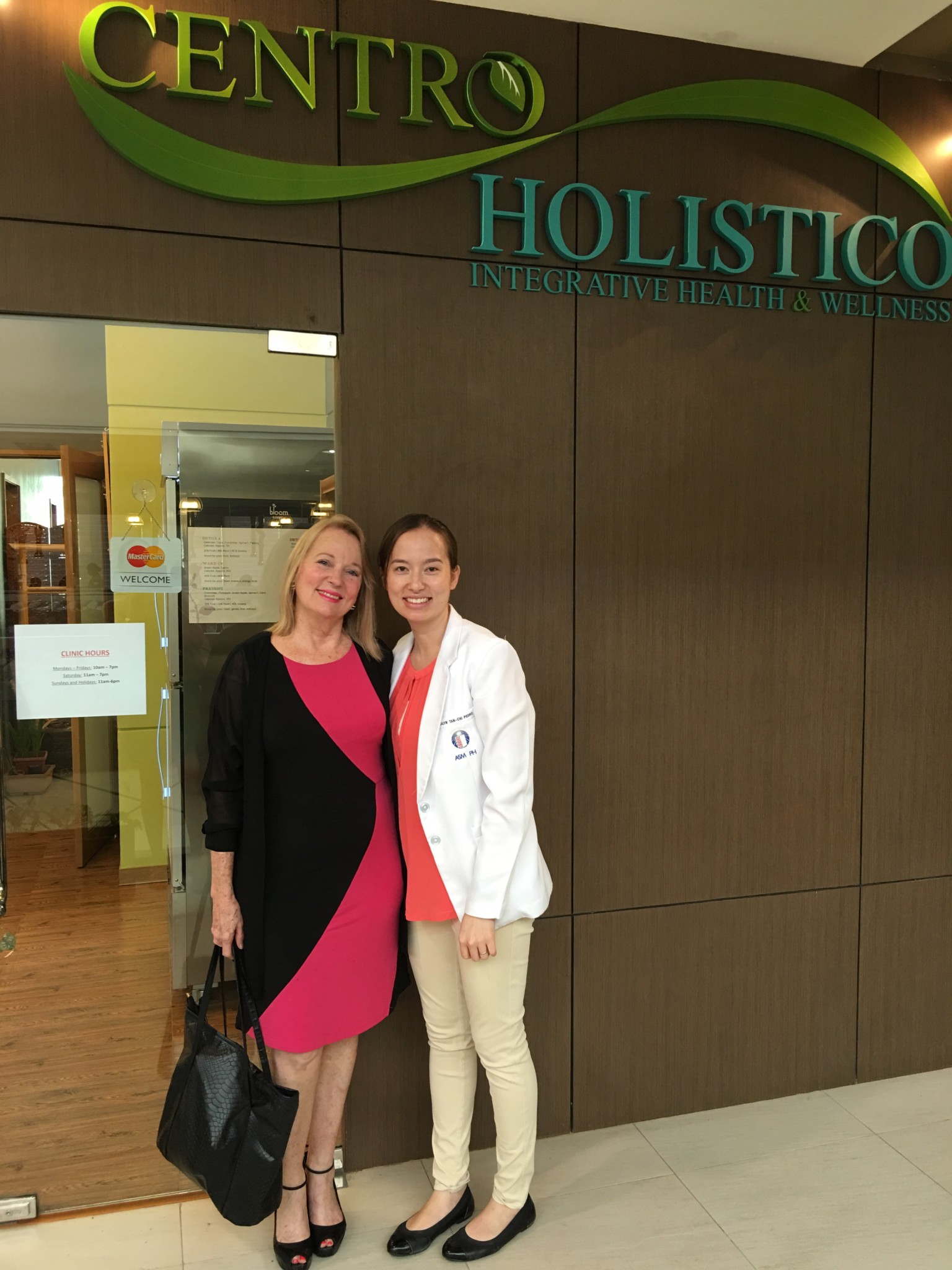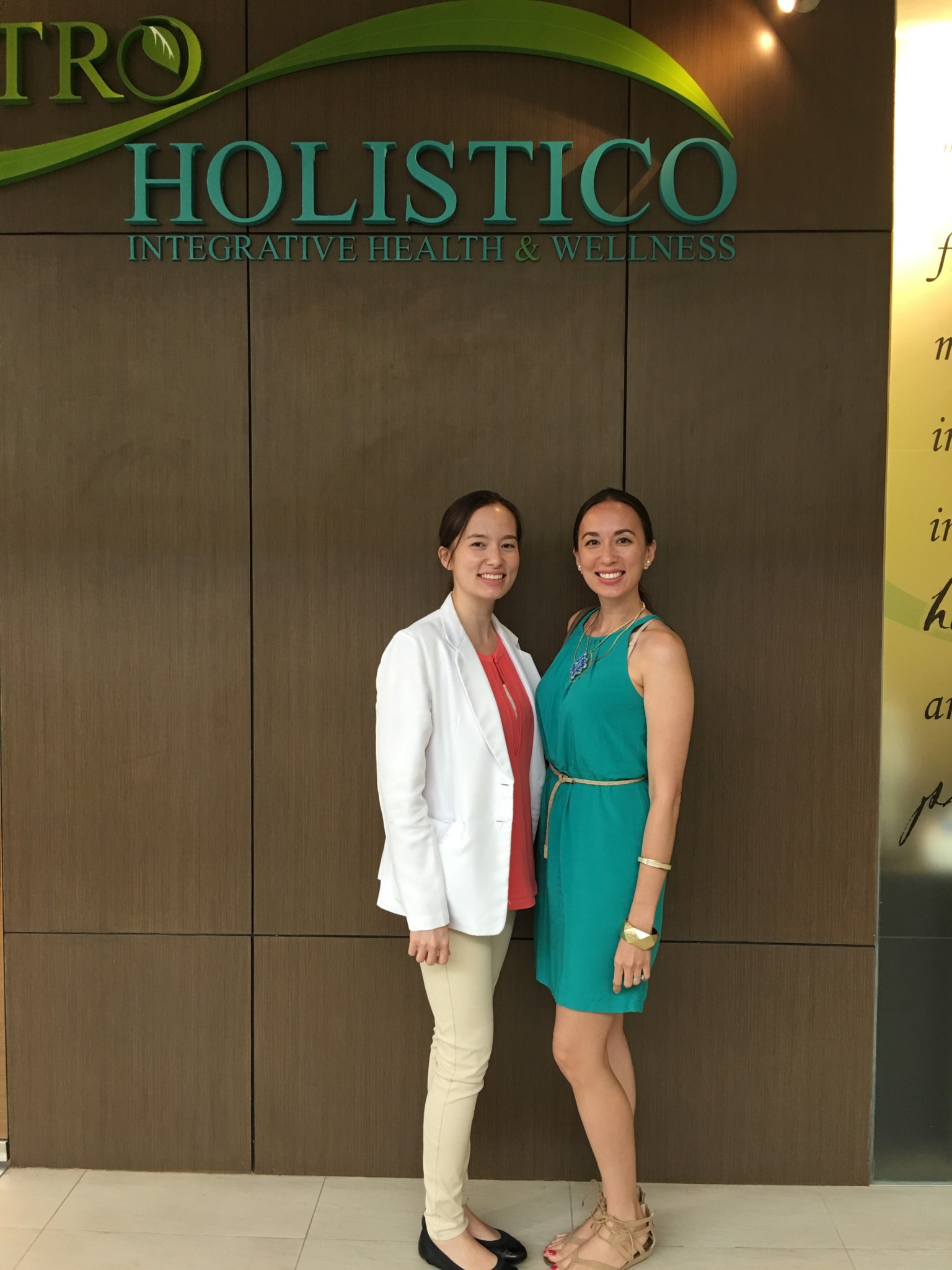 Centro Holistico doesn't feel like a doctor's clinic even if it is. It feels more like a mix of home and spa which makes it inviting and relaxing. It's operated by medical doctors who integrate Eastern and Western medicine. Their aim is to "create a more patient-centric and holistic approach to health."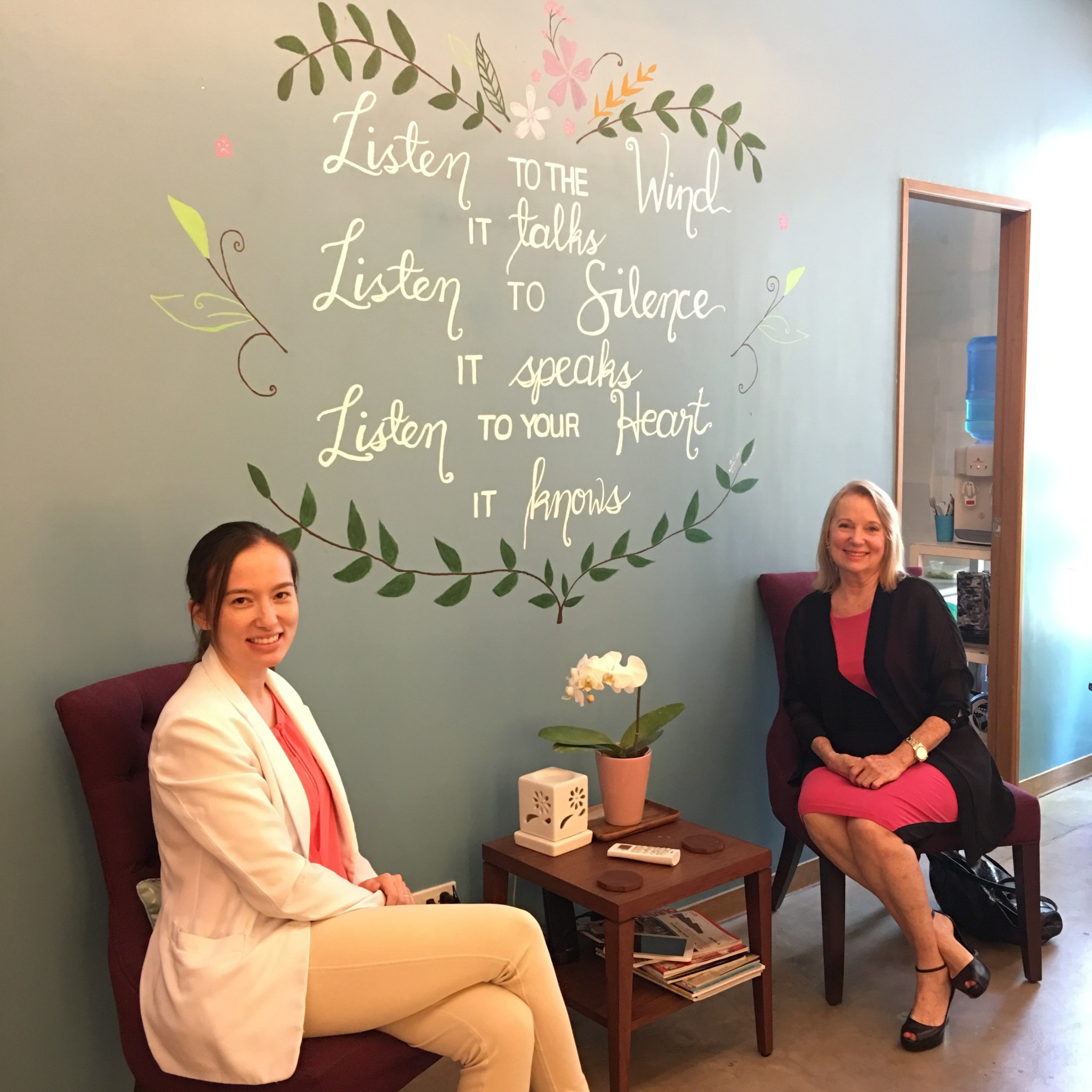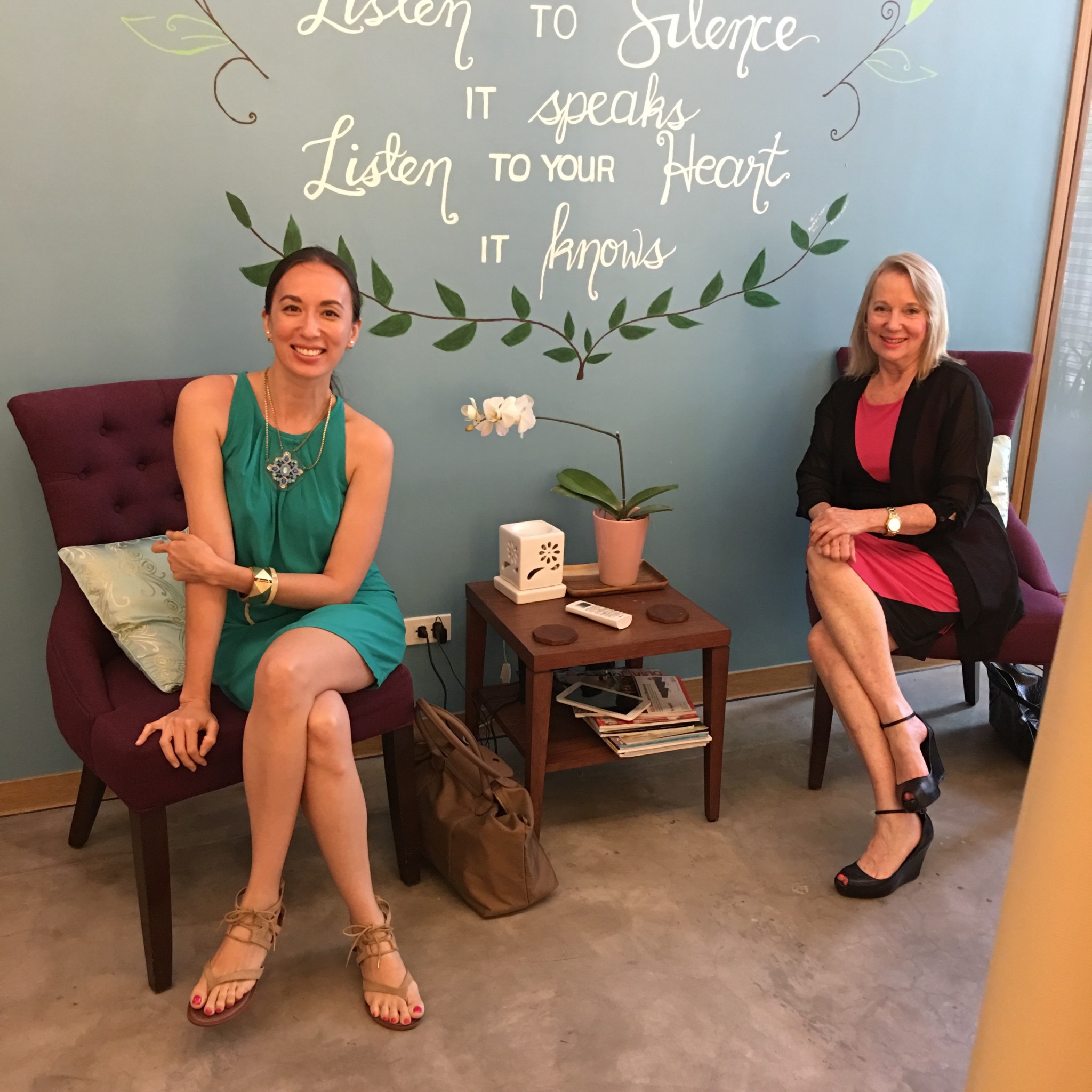 My mom and I met with Dr. Carisse Diana Drilon-Dalman (MD-MBA, CAMA), who was introduced to us as Dr. Candy, for short. She is a doctor of Integrative and Lifestyle Medicine. At 38 weeks pregnant, she is still up and about! We also met her husband, Dr. Ryan EM Dalman (MD-MBA, ADS, CAMA), Doctor of Integrative General Medicine. They are both Medical Acupuncturists and Acupuncture Detoxification Specialists.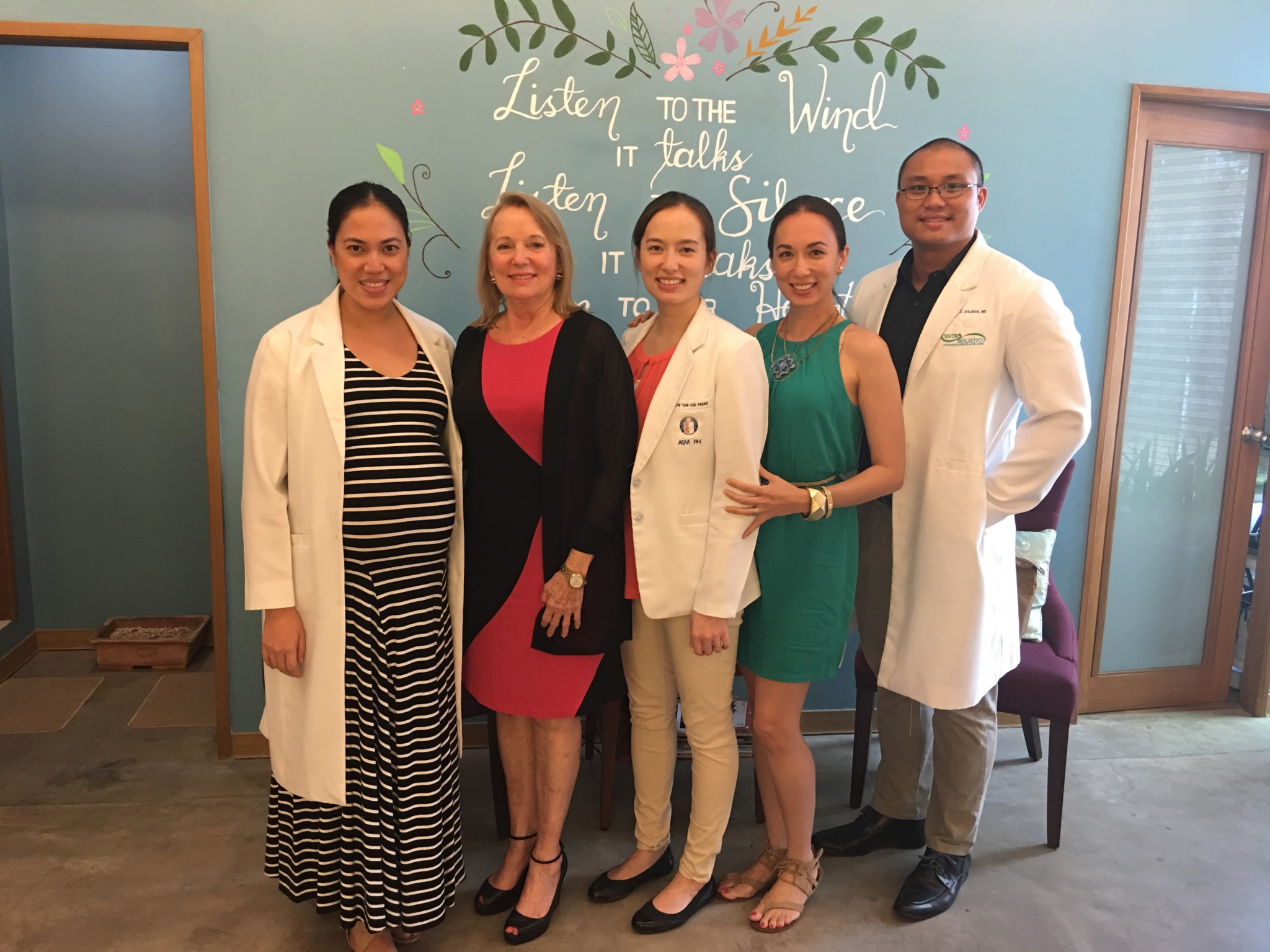 Dr. Candy patiently sat down with my mom and I for about forty five minutes. I really appreciated how she asked all kinds of questions related to our total persons. She covered medical history, diet, exercise, sleeping habits, and what causes stress, among other things.
Afterwards, she did a live blood analysis for both of us. I discovered that I am eating too much protein, not drinking enough water, and not eating enough leafy veggies. She suggested barley and chlorophyll for my greens. For my scoliosis, she did acupuncture. It was so relaxing, I fell asleep! My mom got acupuncture for her metabolism and she consulted about her fatty liver.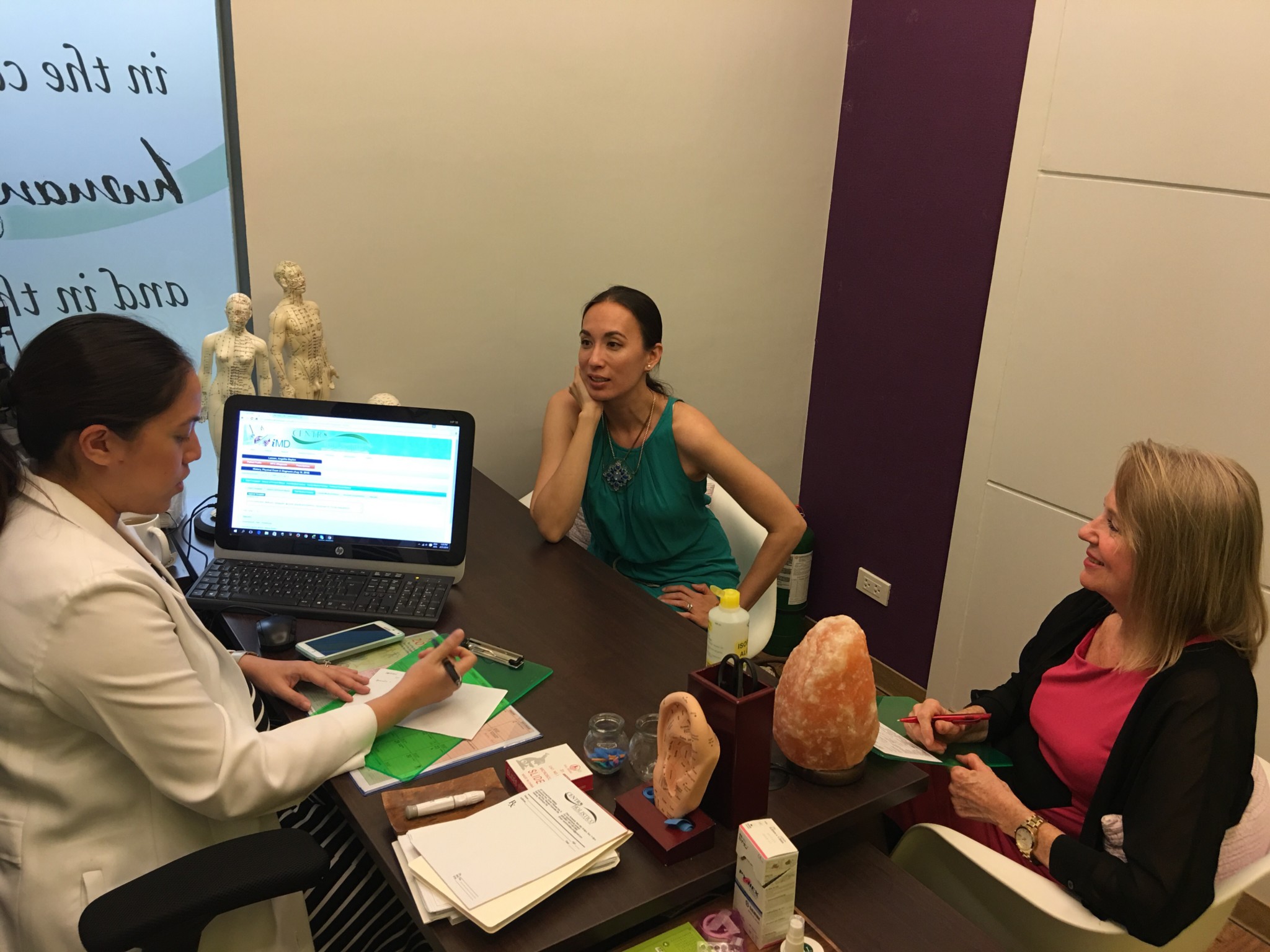 My blood cells didn't look so healthy. I need to work on my diet! Ay!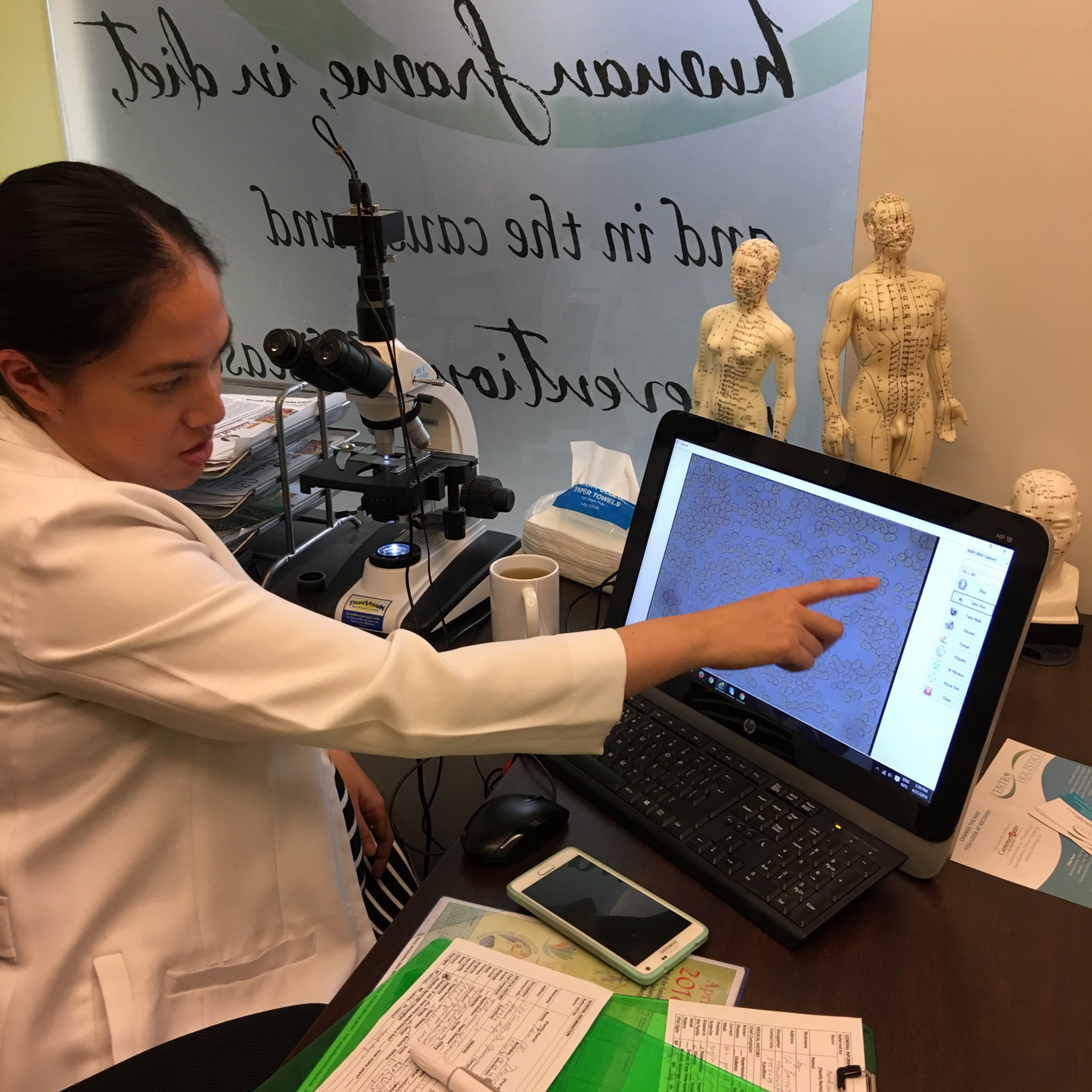 My mom had some large crystals from exposure to pollution in her blood.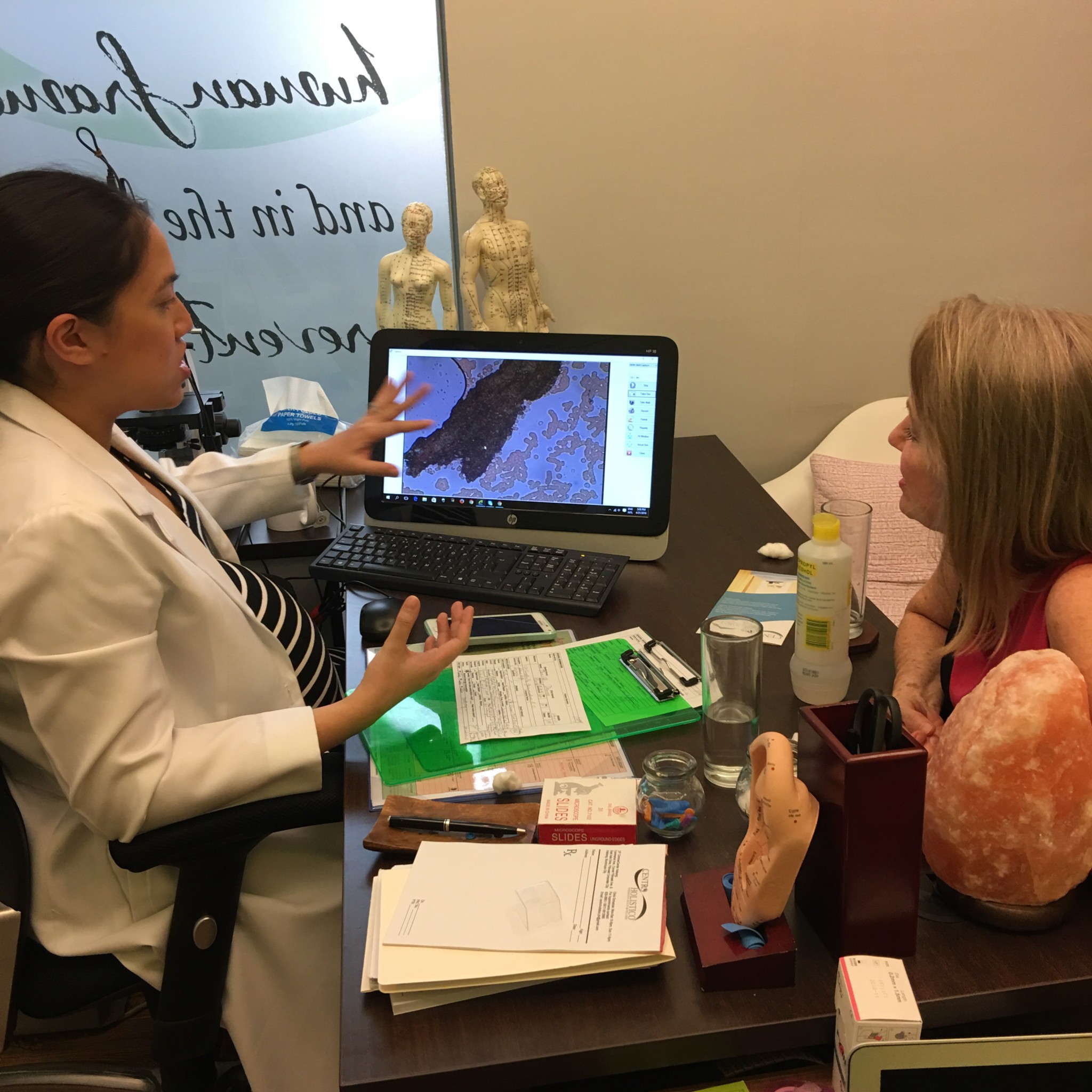 Live blood analysis shows what your lifestyle has been like for the last three months. It reveals the truth about your diet, water in take, stress levels, organ health like kidneys and liver, and a host of other indicators that can help you identify root issues in your body.
Dr. Candy gave such practical advice using natural options and she analyzed all the medicines, vitamins, and supplements my mom is taking from a Western medical perspective, too. Her full recommendation is emailed afterwards.
At present, the clinic is far for me to get to but it's worth the travel time. They have patients who even come from far north for their unique and effective approach to prevention, health and wellness.
Centro Holistico is located at the 2nd floor of Commerce Center Avenue, cor. East Asia Drive, Filinvest Avenue Corporate City Alabang, Muntinlupa City. Hopefully they will put one up closer to home, after Dr. Candy gives birth, of course!
Doctors: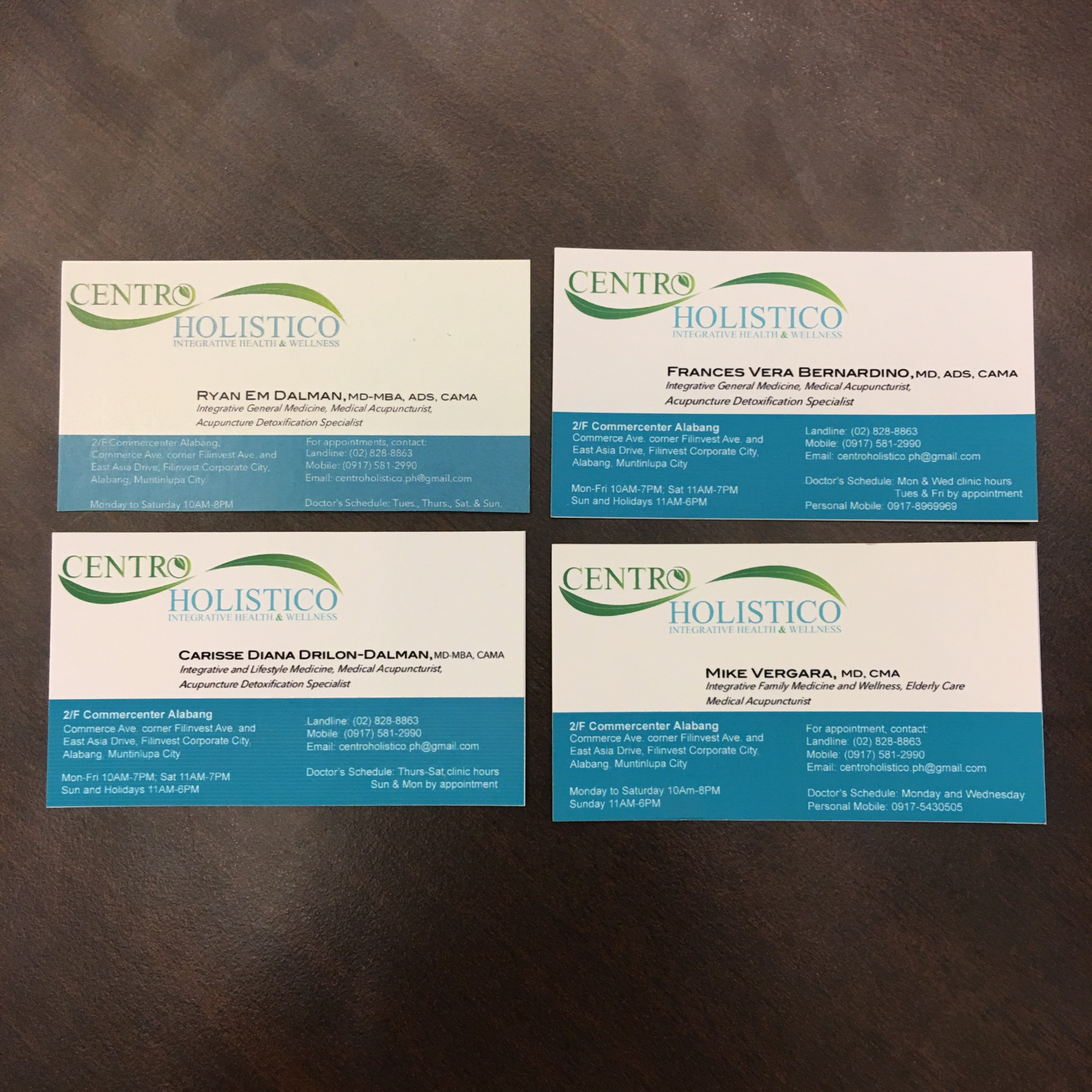 Services: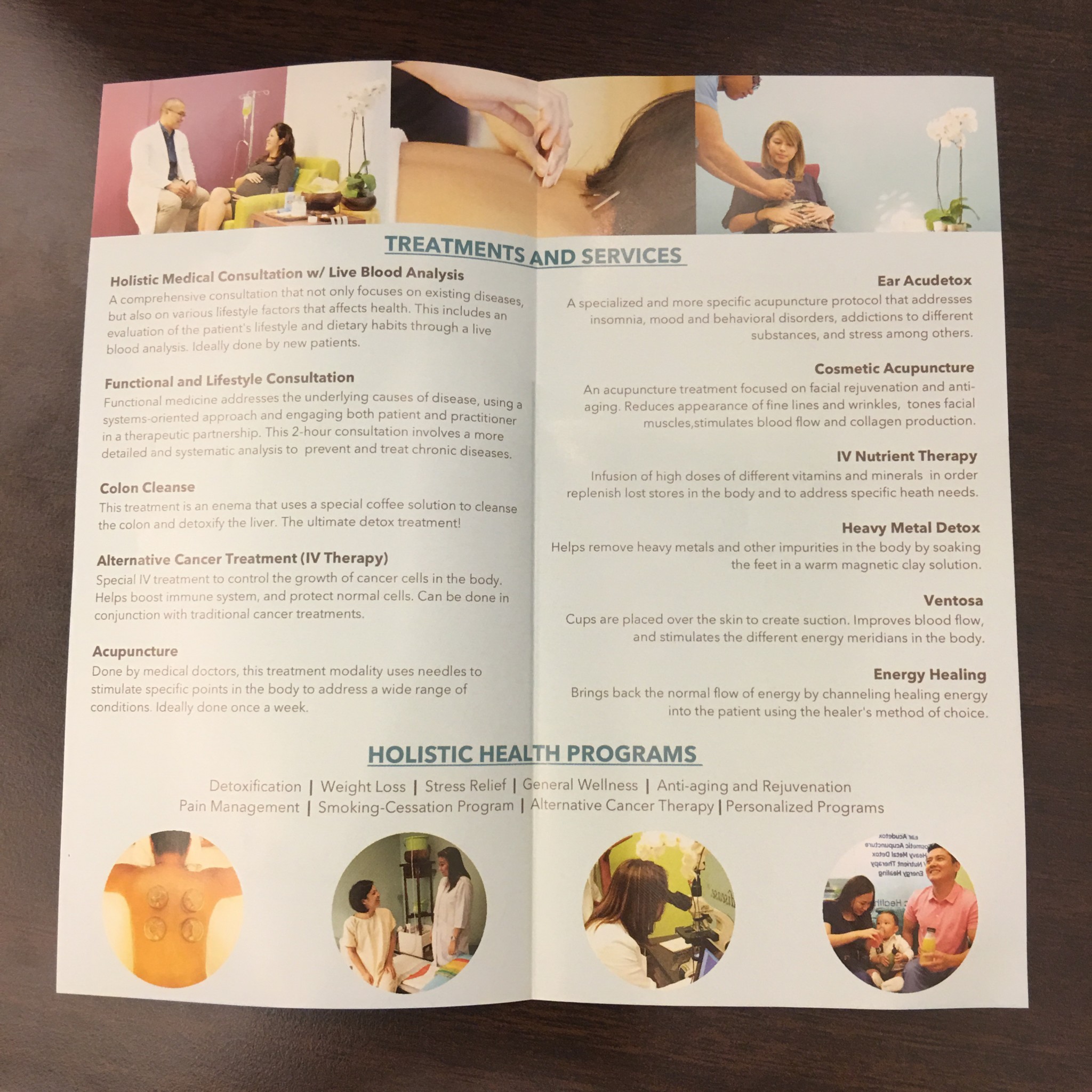 Prices: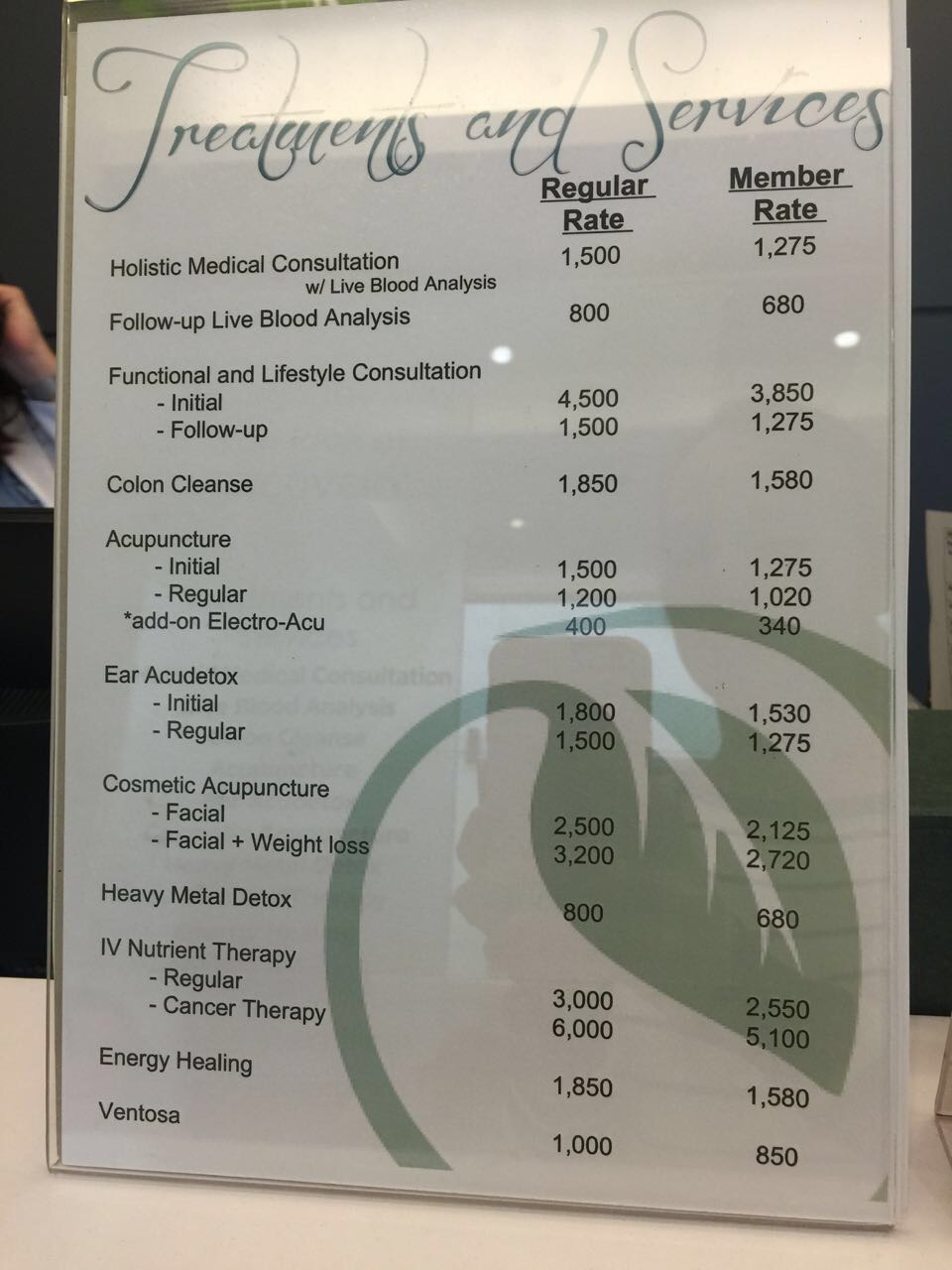 Clinic Hours:
Monday to Friday 10AM – 7PM
Saturday 11AM – 7PM
Sunday and Holidays 11AM – 6PM
Contact numbers: 828-8863 / 0917-5812990
Facebook centroholistico.ph
Instagram: @centroholistico
This is what medicine should be about (a quote on their wall):