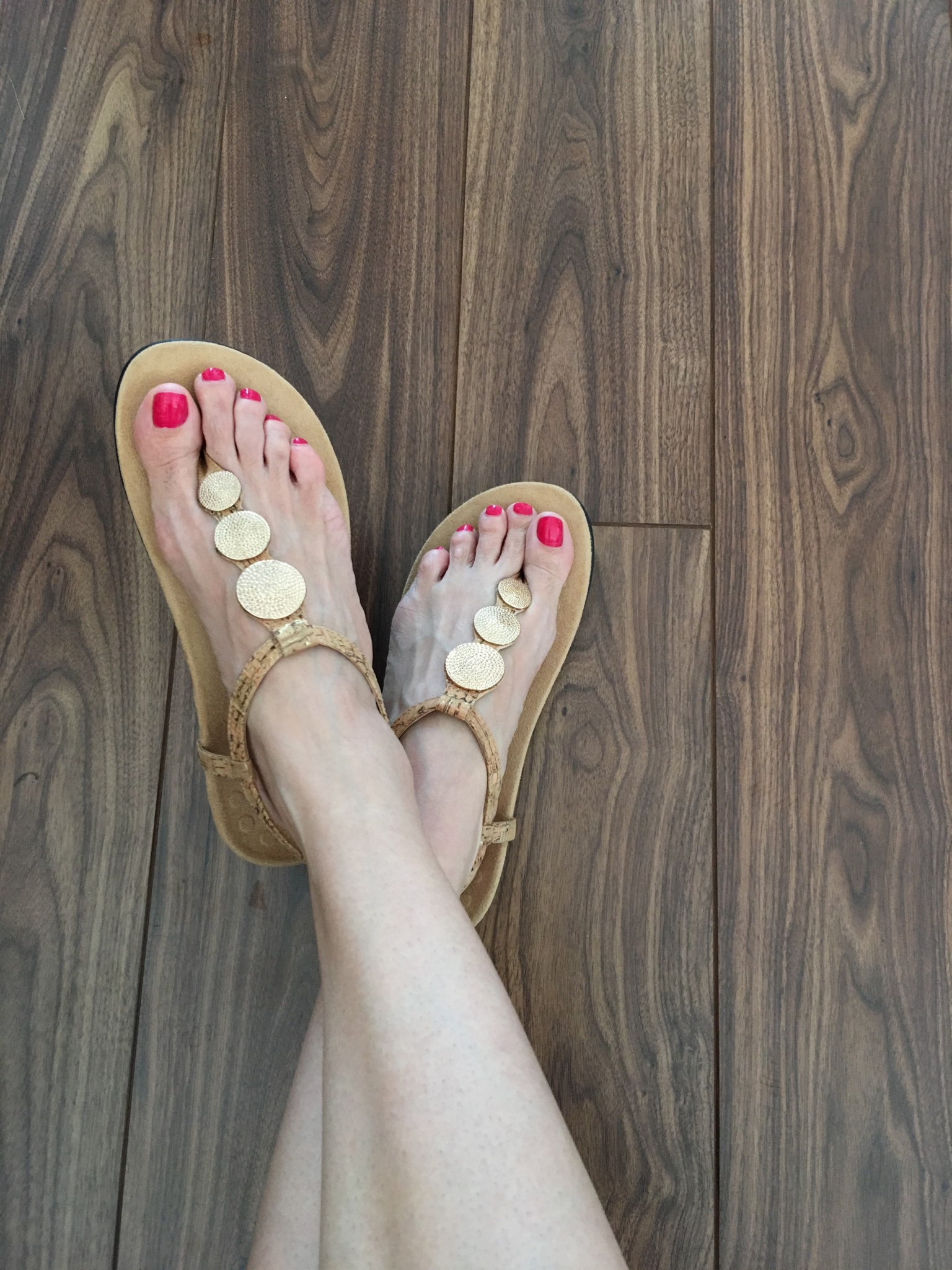 My feet get really tired at the end of the day because I have feet issues. A part of it could be my arches which gave me problems as an athlete when I was younger. The other difficulty I have is wearing heels for longer than 2 hours. Anything stiletto-y kills my feet. My scoliosis may aggravate this. Furthermore, my toes get scrunched in heels and I can't take the pressure. So I prefer wedges or flats. Yet even then, without arch supports, my feet are usually sore when I get home. I know it's not an age thing because this was happening in my twenties.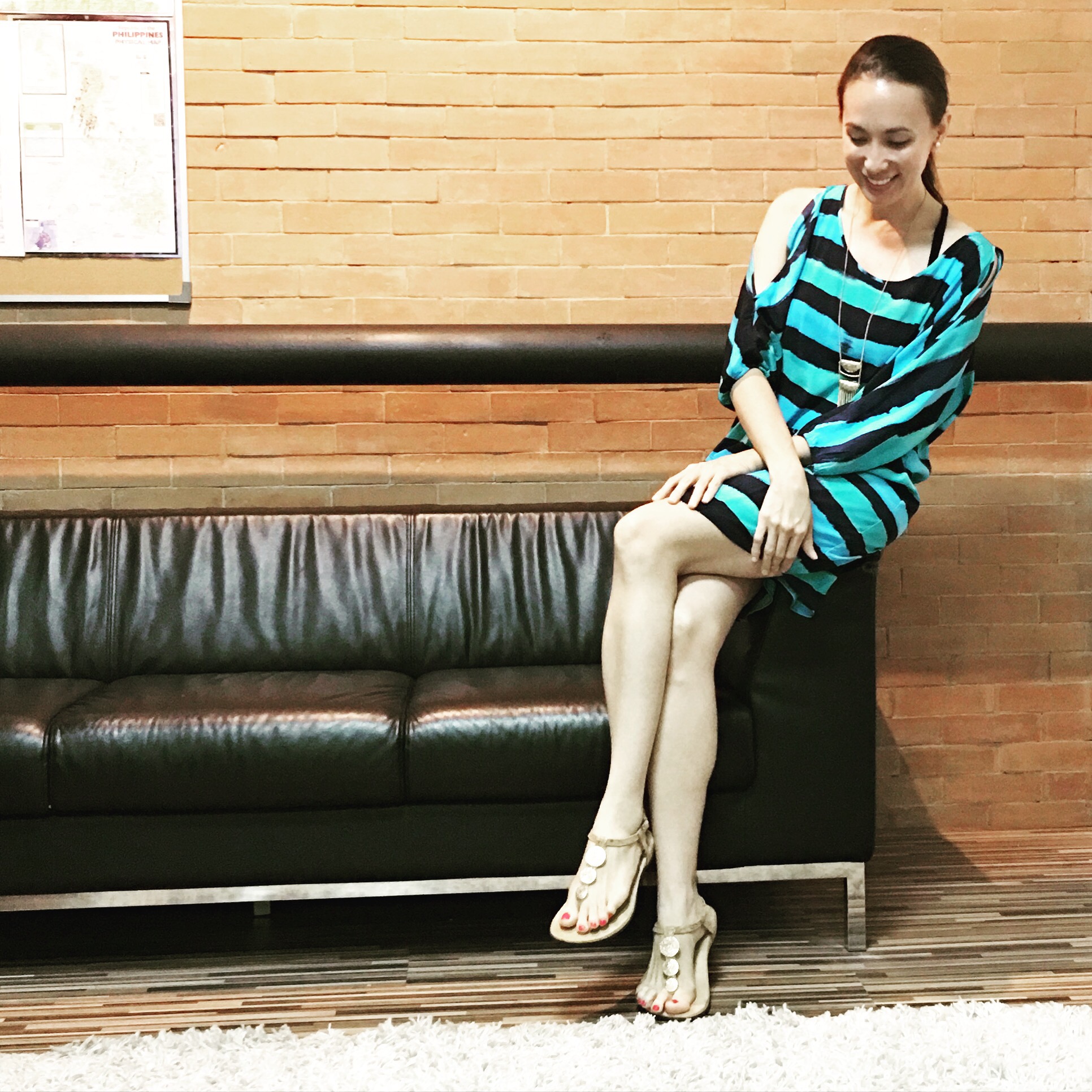 This week I was sent a pair of Vionic sandals and my first impression was, Hey, these look so comfy! And then I slipped my foot into them and they were very comfortable indeed! But this love at first slip-on has happened to me in the past so I wasn't totally convinced yet. I had to test them.
Today I finally got the chance to. I walked around in them for 12+ hours. When I retired my feet and legs for the evening, I didn't have the usual pains I normally would with other shoes. Plus no part of the straps dug into the top of my feet either. All in all, these Vionics made me feel bionic! (I just had to use that word.)
I like that my pair is elevated which gives me an extra inch off the ground. At the same time, the cushioning has the right mix of firm and flexible. And I also like the color I got, which is easy to pair with most of my casual outfits for the summer.
What makes Vionic special? Got these screen shots from the Vionic site: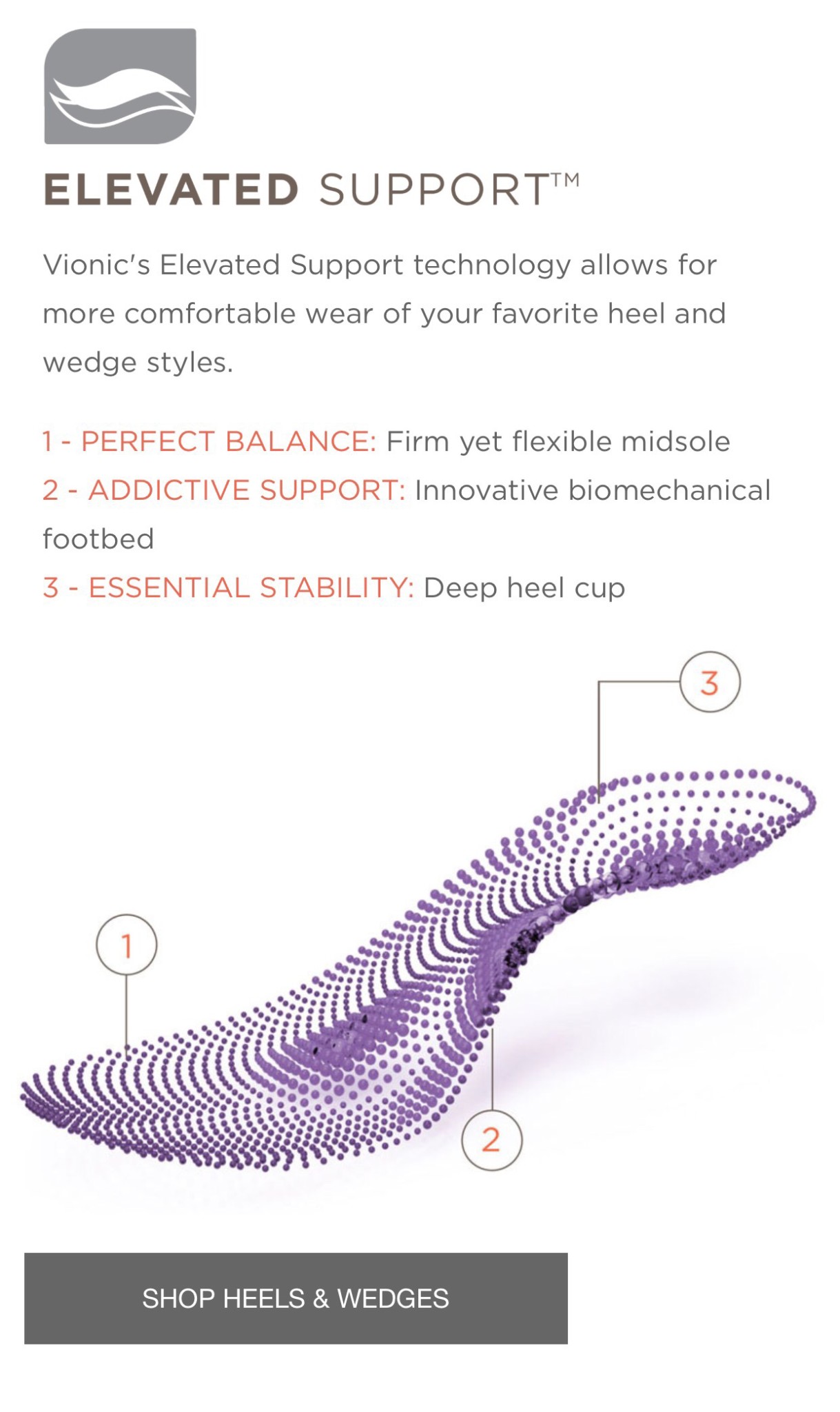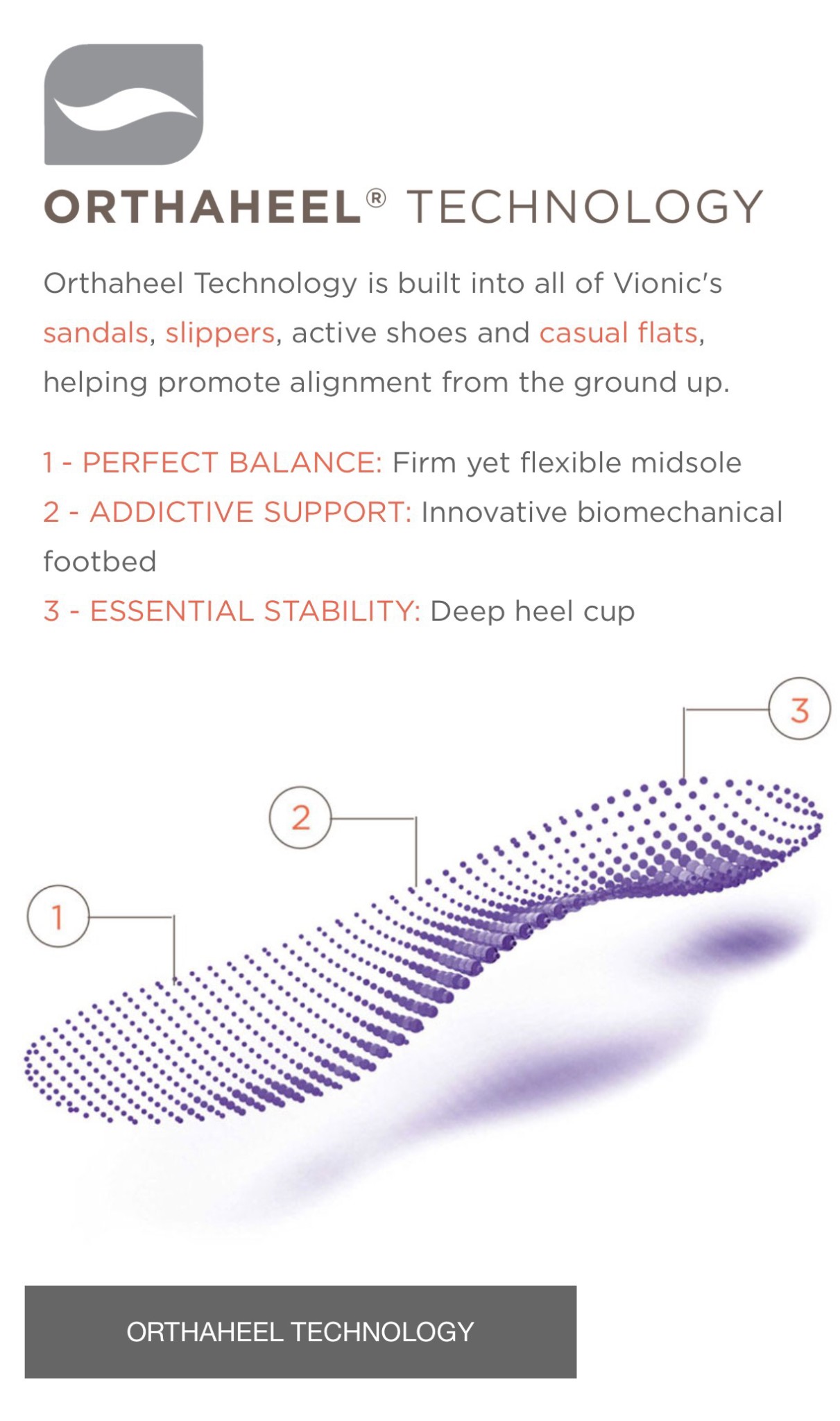 Vionic shoes promote foot health which is something all mommies need (all women need.) I can imagine how these would especially benefit preggy moms. They are intelligently designed so you can wear them every day for hours and hours. Many of Vionic shoes carry the American Podiatric Medical Association seal of approval, too. The other plus is they are stylish. Personally, the great benefit to me is the arch support, padding for the heel, and the generous amount of wiggle room they give my toes. They are sweet to my feet. 🙂
Check out more styles at Vionic Philippines.