I finally weaned Catalina two months ago. It was kind of a forced wean because Edric and I traveled to Dubai and Abu Dhabi for seven days which left her no option but to take the bottle. But like all my other kids who breastfed for a long time, she resorted to milk in a cup instead.
When I came back, she still asked to nurse and I tried but there wasn't any more milk. Of course I could have produced it again had I let her keep latching on. But at two and a half years old I also figured it was time to move on. She breastfed primarily for comfort, not for sustenance.
Still, she made attempts so I would explain, "Mommy has no more milk." This answer didn't always satisfy her so I had to add, "Mommy can always hug you and hold you. I will always love you."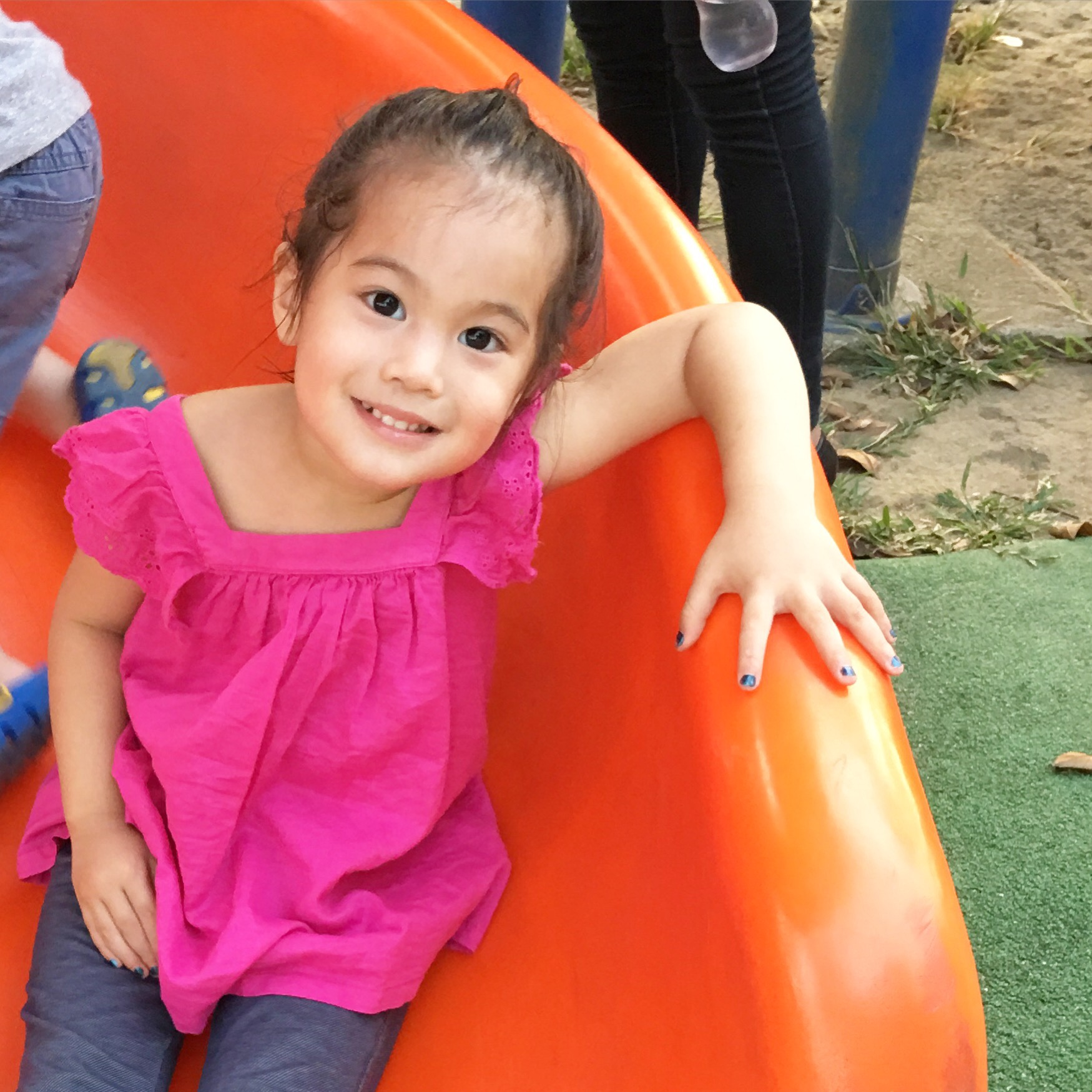 I thought I accepted the weaning as the right thing to do until I broke down one Sunday afternoon. Catalina saw me and reacted, "Why? why?" And then she pretended to cry, maybe to emphathize with me or maybe to make fun of me. (Knowing her personality, it may have been the latter!)
It finally dawned on me that breastfeeding babies has come to an end. Sure, okay, technically, I can have more kids. But I may not, and apart from that, it's dealing with the reality that Catalina is "growing up." She isn't a baby anymore. In fact, she told me she's "a little lady" because that's the term Edric uses to describe her.
Sometimes, I want my little baby back! I miss breastfeeding her to sleep, being able to comfort her when she is scared, tired or needy, the physical bonding we share that is so tender and special, and how happy and satisfied she looks when she is nursing. (It's always difficult for me to wean my babies.)
Older moms used to tell me things like, Cherish every moment with your babies, you will miss this. I would look at them while holding an infant in my arms or breastfeeding one, tired as heck, and their advice seemed distantly relevant to me. But now, from the vantage point of having nursed five babies, survived the sleepless nights, and moved past the feeling of being "tied-down" by the responsibilities of caring for infants, I look back and think…they were right. They were all right! It all came and went so quickly, so soon. And, sigh, I miss it all.
Those difficult seasons made me a mother. Those trying nights of waking up to comfort my babies allowed me to discover the amazing resilience we have as women. And those challenging moments of teaching my babies how to communicate, walk across a room, feed themselves, and learn other survival skills they would need as little humans made me believe that God gave moms a supernatural patience and grace to persevere and repeat ourselves a thousand times!
Being a mother has been such an adventure, and it continues to be. I've come to accept that it's always going to be hard to say goodbye to each season of motherhood because I am a fully invested mom. Whether it's the first few months of caring for a newborn, breastfeeding through the infant stage and beyond, raising wiggly toddlers, homeschooling young children, or navigating the teen years (this is a recent one), there will be tearful passages and triumphant ones that make up the sweet song of motherhood. Like me, there's no committed mom out there who will not feel the sorrow of leaving one stage and entering another.
So I must move forward with gratitude, embracing the experiences that my growing children will live through with me. It may be goodbye to having babies but it's also a big hello to exciting times ahead.
For instance, I am learning to appreciate Catalina and love her in new ways. She sleeps in the girl's room with Tiana but sometimes, during the wee hours of the morning she will sneak into our room, inch into a space beside me on the bed and quietly whisper, "Can you hug me, mommy?"
When I am dead tired, I drape an arm over her body to make it seem like it's a hug, but this doesn't count for her. She will insist, "Can you face me?" Then she will press her cheek to mine and close her eyes. I will smell her soft skin and feel the warmth of it against mine. Soon after she will doze off peacefully and I will smile…partially because I can go back sleep, too, but more so because this is its own kind of special. Breastfeeding was wonderful but this is better. This is a new season to treasure.