My husband, Edric, decided to institute a rite of passage for all our sons when they leave their childhood years and enter young adulthood. Since Eljah was the first to enter this stage, it was very special when we invited the key men in his life for dinner to pray over him and pass on their godly wisdom.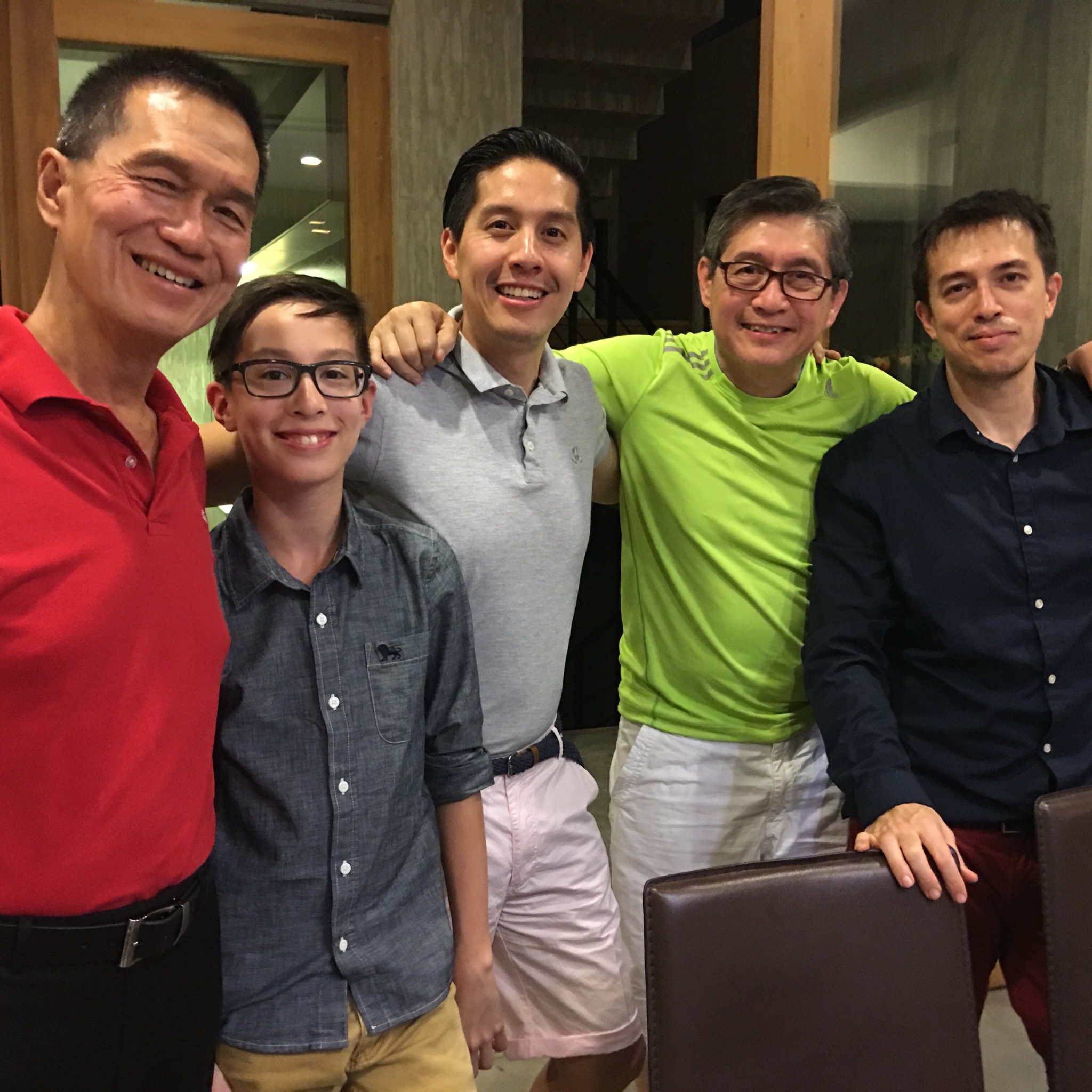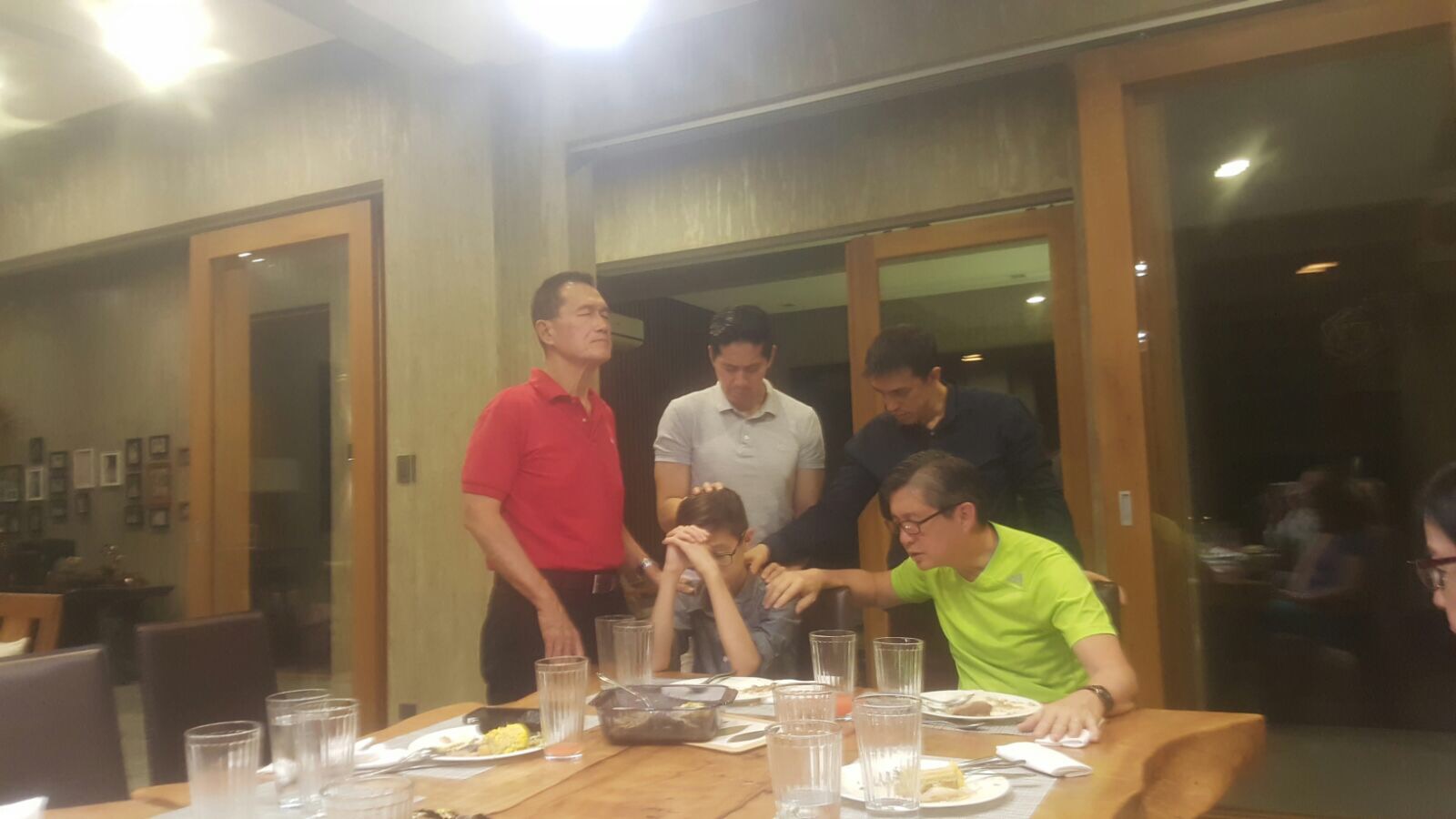 I sat at the other end of the table and watched this ceremony transpire, thankful that God gifted our son with mentors who love Him and love the Lord.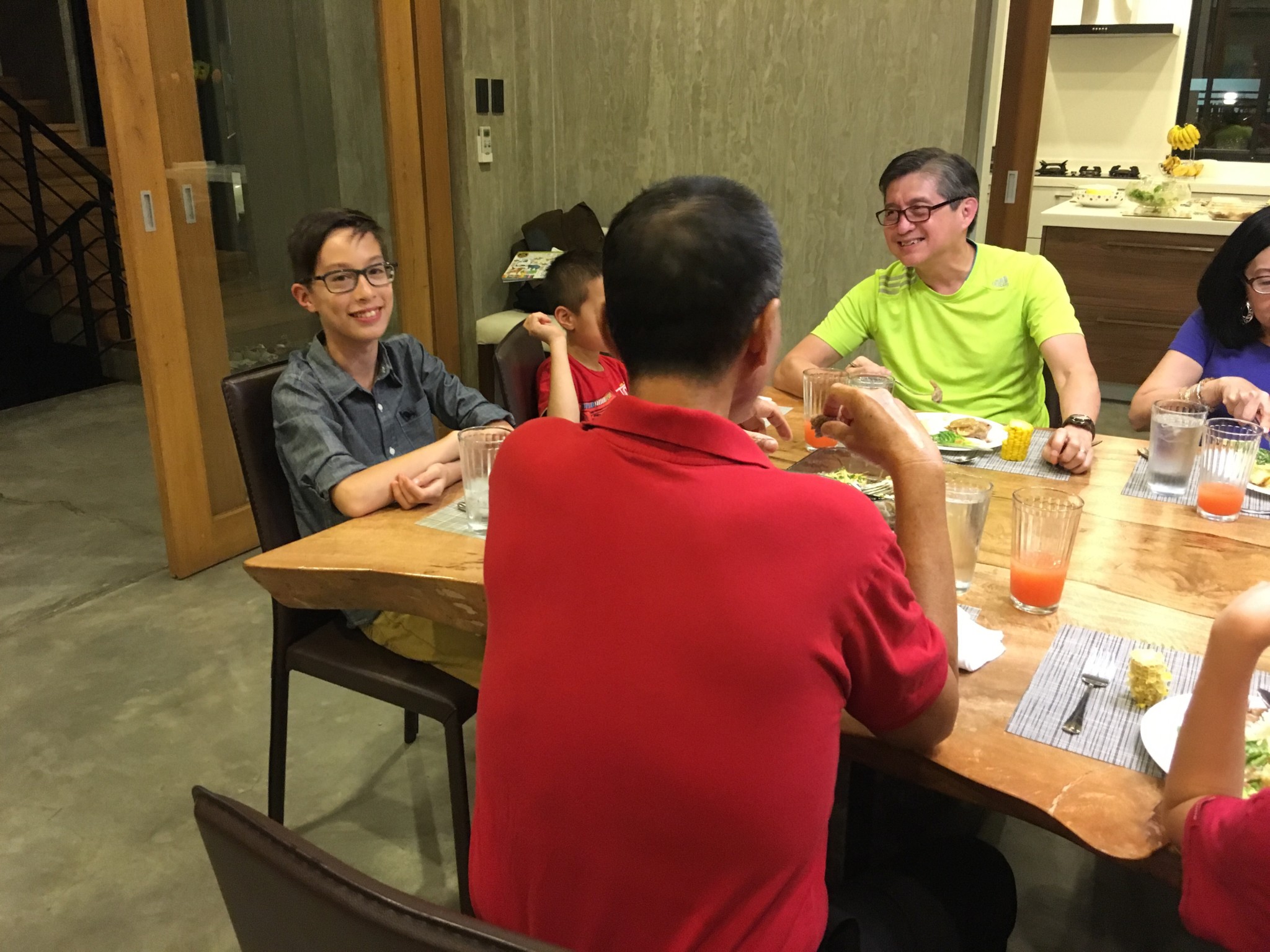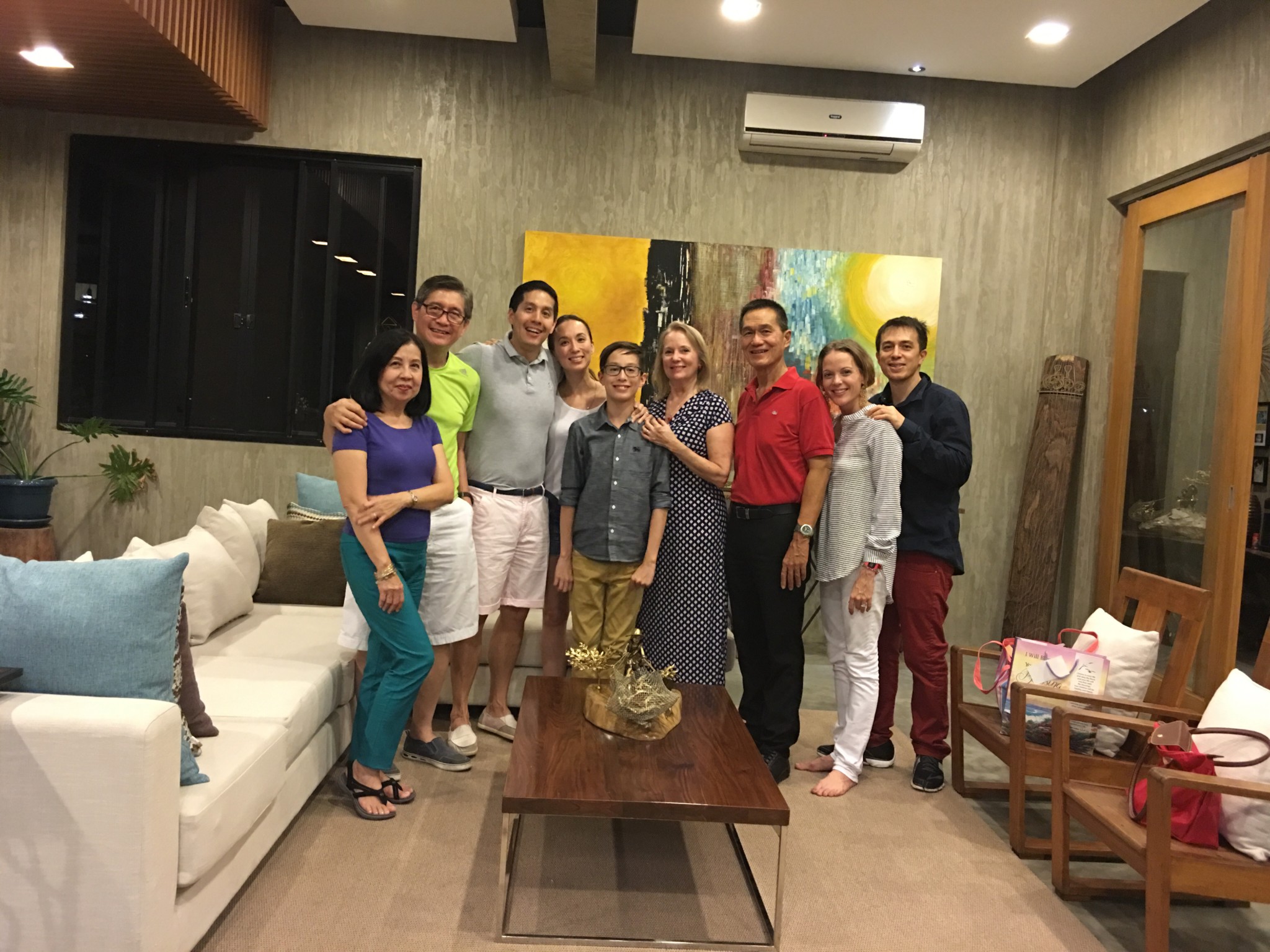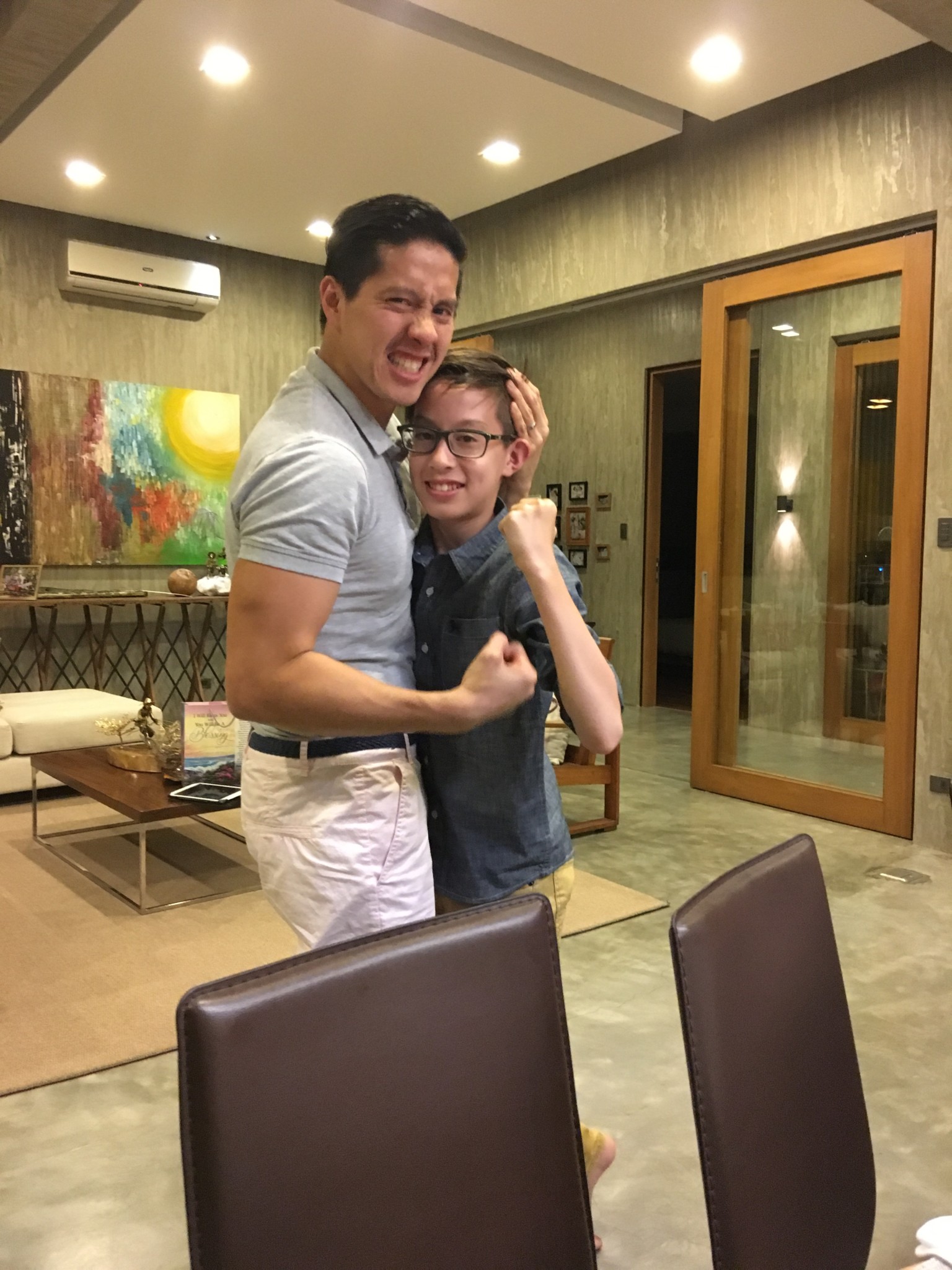 When a publications company asked me to compose a letter to my children about how to help children process obstacles and difficult circumstances positively, I decided to write one for Elijah. I gave him a shorter one to read up on Mt. Apo when he reached the summit. But this one is something I want all my children to have when they become young adults. Plus, Elijah said he liked this one better!
—-
It is hard to believe that you aren't the little baby I once held in my arms. Have I prepared you enough, taught you enough to navigate the years ahead of you – years that will be marked by hormonal changes, growth spurts, and emotional tests?
In our family we don't call these years the teenage years. Your dad and I have explained that thirteen means you are a young adult. But this doesn't mean that you won't have to deal with the same challenges that "teenagers" go through. You will meet transitions, upsets, disappointments, failures, wins, highs, and lows, and I want you to understand first and foremost that this is all a part of growing into the person God has planned for you to be.
You may be growing up in a positive home environment where you are treasured and loved unconditionally by your dad, siblings and me. However, not everyone outside of our family is going to applaud your principles, like you as a person, or give you a medal for effort. Sometimes, reality will fall incredibly short of your expectations, too. Worst of all, something precious and important to you may even be taken away.
As you know, something unprecedentedly evil happened to me when I was just a little older than you are now. We have talked about how I was a victim of rape. This tragic experience awakened me to the reality of evil in the world, deep pain, and darkened hope. I think now, more than ever before, it's necessary for me to remind you that we live in a fallen, sinful world. My tragedy was not unique. There are many people who go through harrowing circumstances, some much more terrible than what I had to endure.
I tell you this not to frighten you or make you afraid of your future. I tell you this because you must understand that there is brokenness in this world because of sin, and someday, this brokenness may pierce your own heart. You may question everything you believe about who God is as you meet a cross road where you must face the question of faith.
It is at this juncture when you must cling to the truth that will anchor you. God loves you. He has a plan for your life. Even if you may not always be able to see this plan with your physical eyes, believe that it is good because God is good. In the book of Hebrews it says, "faith is the assurance of things hoped for, the conviction of things not seen." (Hebrews 11:1) My prayer is that you will have the maturity to interpret every circumstance with spiritual eyes – to have faith in God's character.
Years ago I chose to believe that God never wastes our pain. He is a redeemer. He causes all things to work together for the good of those who love Him. "And we know that God causes all things to work together for good to those who love God, to those who are called according to His purpose." (Romans 8:28)
When I look at my life today, you are a testament to this goodness. God gave me a child like you to love. He gave me your dad and our family. Furthermore, He gave me the privilege of serving Him and telling others about Him by using my life's story.
God is also writing your life's story. Let Him continue to do so by trusting Him always. Don't try to grab the pen when the plot becomes uncomfortable. He's got everything under control.
In the meantime, walk with Him one day at a time. Love Him and obey Him. If you do so, you don't need to worry about what lies ahead. As Jesus said, "These things I have spoken to you, so that in Me you may have peace. In the world you have tribulation, but take courage; I have overcome the world." (John 16:33)
When I think about you growing up, this is what comforts me. If you have Christ in your life, you will be okay. You will have His peace, joy, grace, hope, power, and presence. This means that you will have everything you need to persevere and to overcome the obstacles and challenges you will face. Best of all, you will come out of these life lessons and tests stronger, better and wiser. You will be equipped for the special work that God will entrust you with. You will also be able to maximize your gifts and talents for His glory.
Finally, let me end this letter with the charge and encouragement that God gave to Joshua when he was about to conquer the Promised Land. "No man will be able to stand before you all the days of your life. Just as I have been with Moses, I will be with you; I will not fail you or forsake you…Only be strong and very courageous; be careful to do according to all the law which Moses my servant commanded you; do not turn from it to the right or to the left, so that you may have success wherever you go. This book of the law shall not depart from your mouth, but you shall meditate on it day and night, so that you may be careful to do according to all that is written in it; for then you will make your way prosperous, and then you will have success. Have I not commanded you? Be strong and courageous! Do not tremble or be dismayed, for the Lord your God is with you wherever you go."
Like Joshua, God has a purpose for you to fulfill. It stretches out before you just as the Promised Land did before the Israelites. This thought is both intimidating and exciting! Furthermore, your dad, your siblings, and myself may not be physically present everywhere you go (even if we would like to be), but God will ALWAYS be with you. And just like Joshua, He is telling you to be strong and courageous, to let His Word and principles guide you. If you do so, you will be prosperous and successful.
Know that I love you always, through everything. And no matter where you are or where you go, remember that I will be praying for you, entrusting you to the One who is able to uphold you and shield you.
Always here for you,
Mom