Gentle in the dictionary means considerate, kind and amiable in manner and disposition, not harsh or severe. I want to be like this, especially towards Edric and the kids. But my one big struggle is how I deal with conflict – conflict between Edric and myself when we get into an argument or don't share the same perspective, and conflict between my children and me when challenges arise as we homeschool.
Edric and I have a great marriage, by God's grace. However, we butt heads because we are opinionated people and oh, so different. When my opinion sounds even mildly disrespectful, he takes it personally and retaliates, which brings out the wrathful side of me in return. When we both remain prideful, the discussion gets verbally ugly. There's no shouting or cursing, but we jump right into the crazy cycle of trying to win against each other. It doesn't end until one of us chooses to be humble and apologize. Thankfully, our conflicts have become less and less heated over the years, but they are still present, and of course, they still hurt.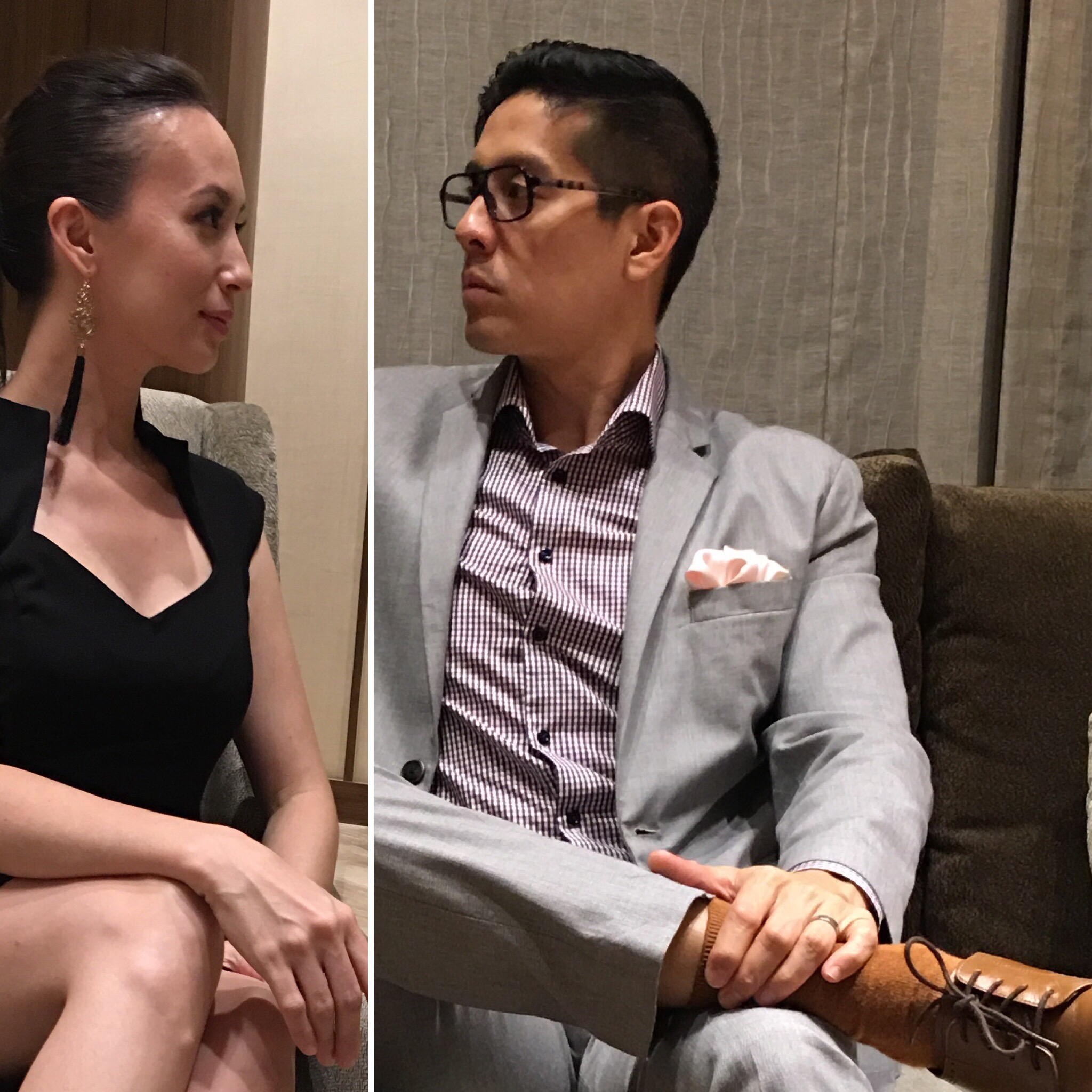 With my kids, the challenge is remaining calm and positive while I homeschool. On days when they are all over the place because they are distracted, unmotivated, and uncooperative, it deeply frustrates me. I find myself mouthing out negative statements or giving dramatic speeches to guilt-trip them into listening to me. Neither of these methods helps us homeschool better or improves our relationship with one another.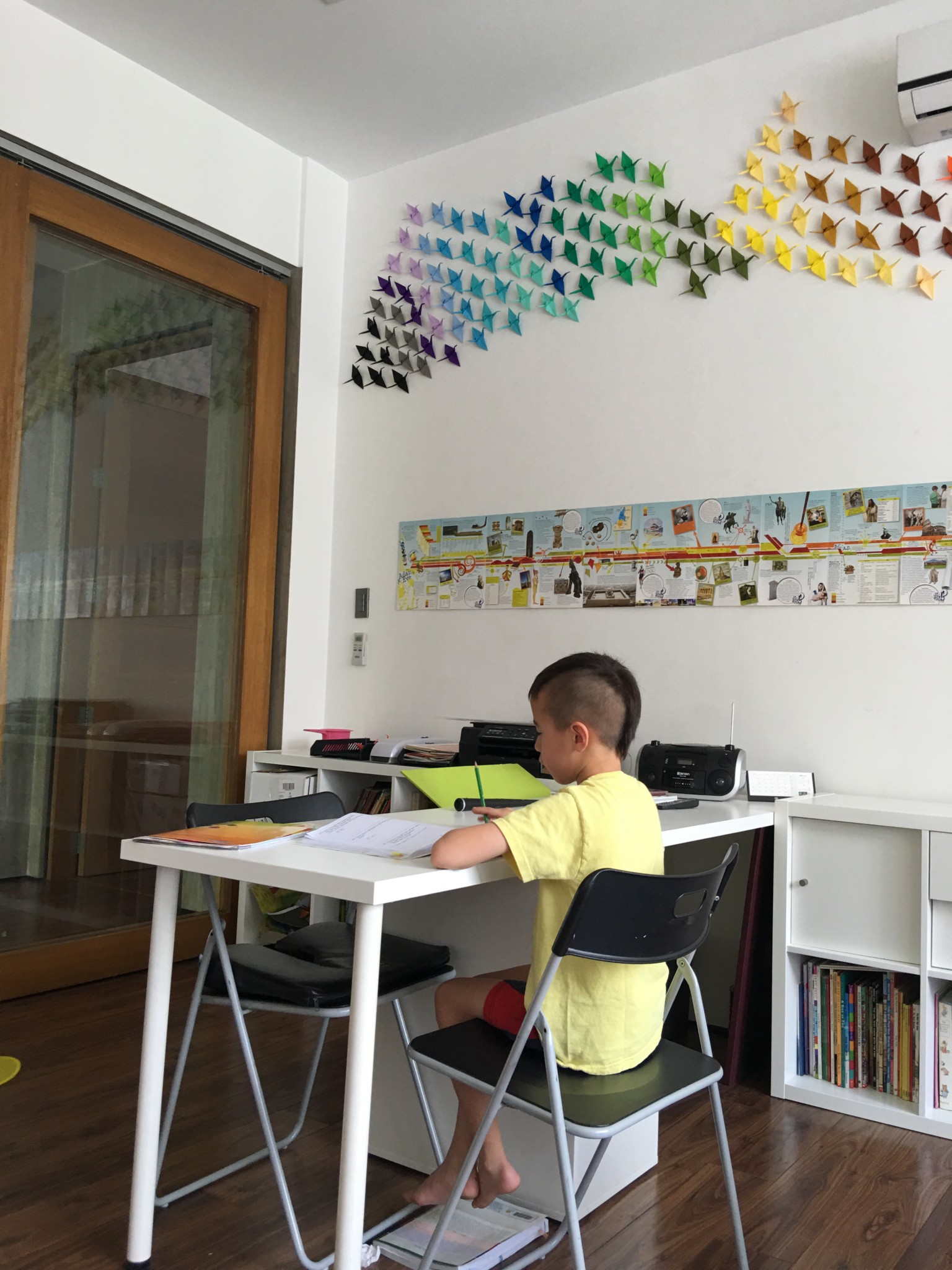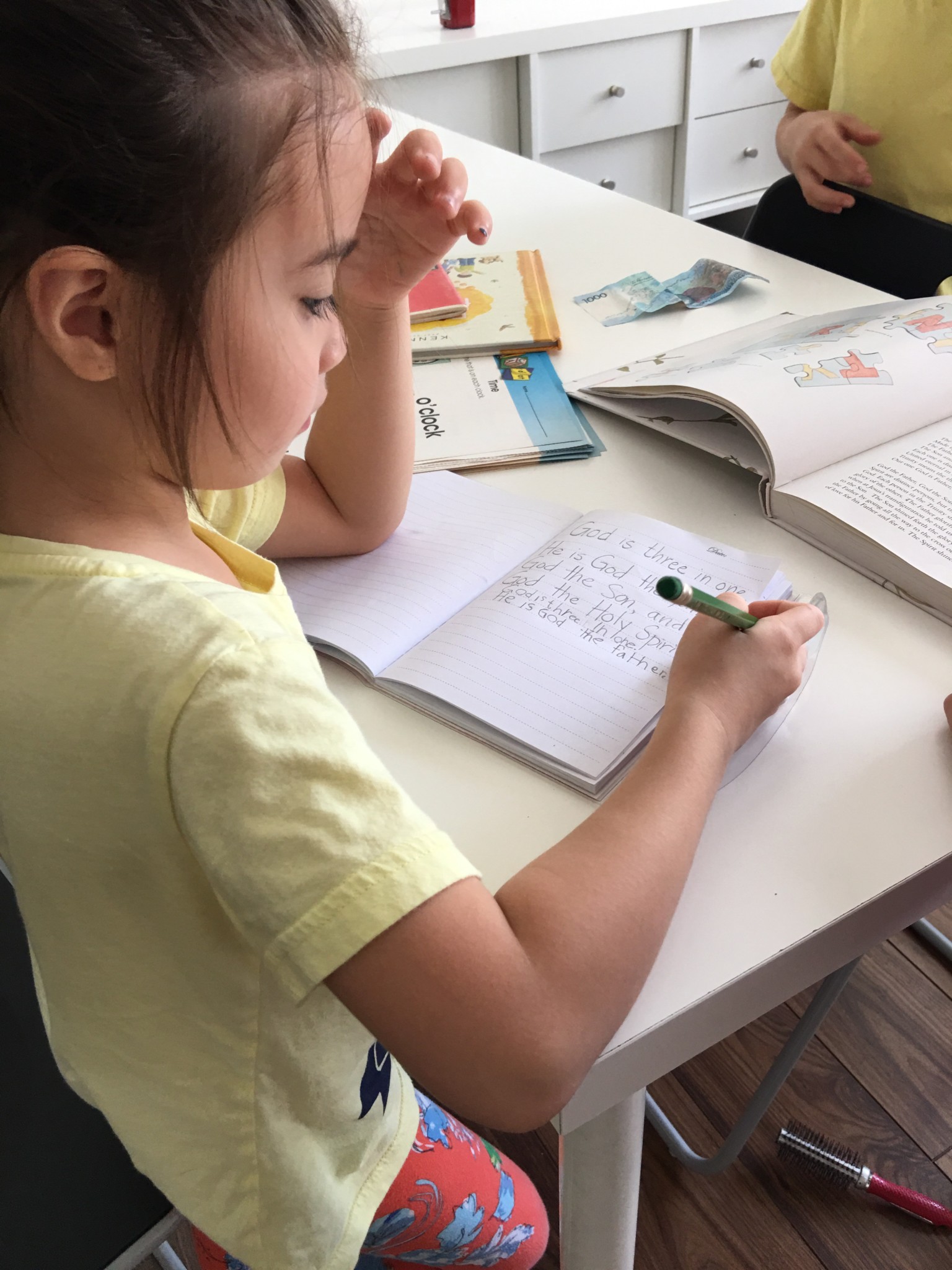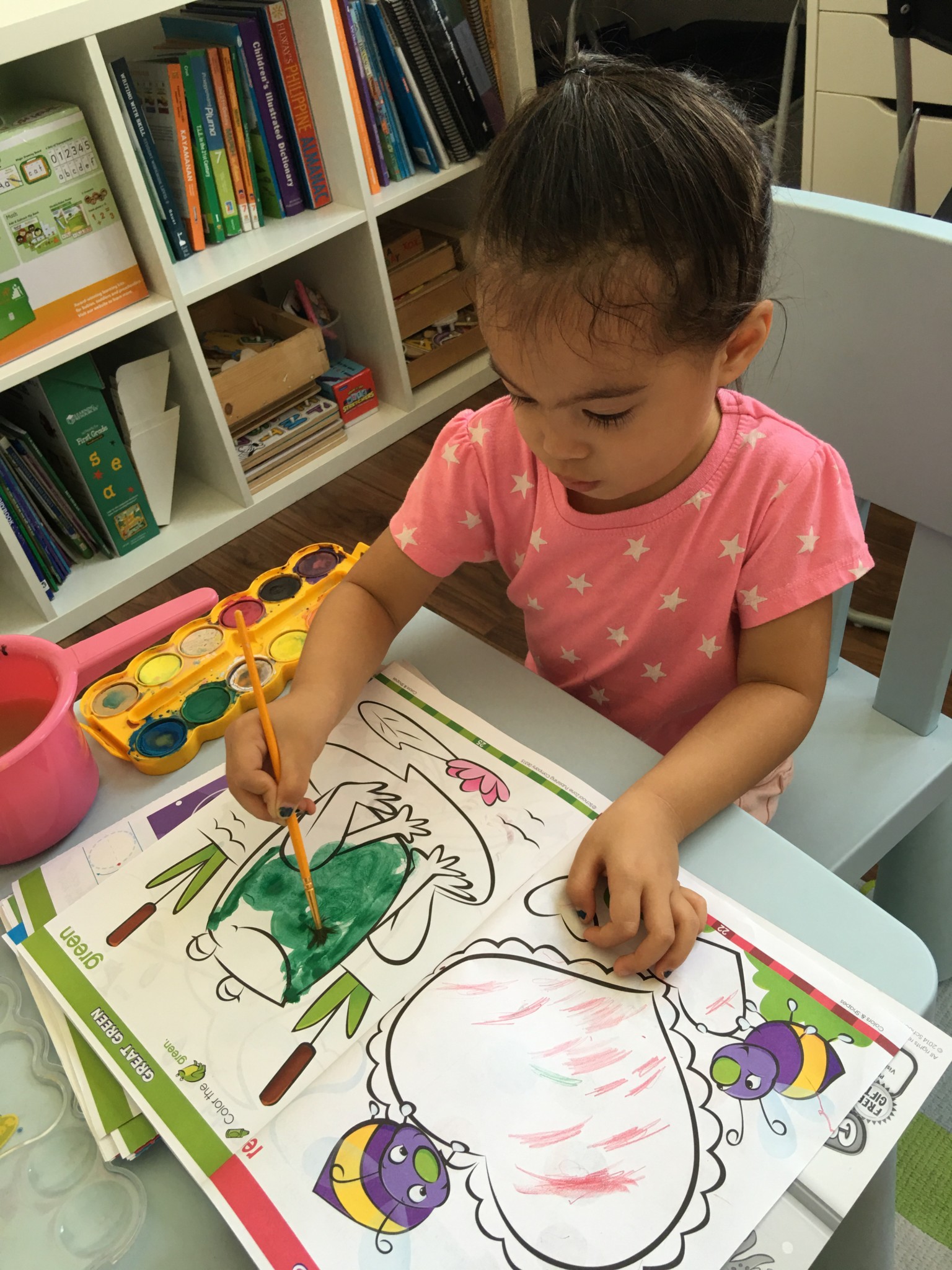 Thankfully, I read a passage in Colossians that got me thinking about this idea of fighting with gentleness:
Have the right perspective. We need to look at circumstances with spiritual lenses. Sometimes, the earthly and material world can seem so big and important. But we are to look to the greater life we have in Christ, not the one we have died to.
"Therefore if you have been raised up with Christ, keep seeking the things above, where Christ is, seated at the right hand of God. Set your mind on the things above, not on the things that are on earth. For you have died and your life is hidden with Christ in God." (Colossians 3:1-3)
When I start to think, I'm so irritated at Edric right now, or so annoyed with my kids, I have to ask myself, What is causing this anger? What is the source, the root of the conflict I am in? Is it something that really matters in the grand scheme of eternity?
95% of the time, the issues I encounter between Edric and myself, and my children are trivial when I look upon them with heavenly lenses. The other day I reacted to my five-year old daughter, Tiana, when she kept reversing her numbers as I was teaching her math. I was upset because she repeats this mistake often. But then I stopped myself as I looked at her face and saw her sweet puppy dog eyes studying my expression. At that moment, she knew I was irritated. So, I had a choice. I could continue making her feel inadequate or I could protect her heart, which is infinitely more important than pressuring her to perfect math skills as a five year old. After I changed my tone, adding cheer and sweetness to it, her confidence revived itself and she diligently finished her work.
Put aside the old and put on the new. It's normal to struggle with our old nature. But God reminds us that we are dead to it. We are no longer children of wrath who are enslaved to sin, unable to please God, and destined for destruction. Therefore we can't think or behave like we still are.
"Therefore consider the members of your earthly body as dead to immorality, impurity, passion, evil desire, and greed, which amounts to idolatry. For it is because of these things that the wrath of God will come upon the sons of disobedience, and in them you also once walked, when you were living in them. But now you also put them all aside: anger, wrath, malice, slander, and abusive speech from your mouth." Colossians 3:5-8
As we put aside our sinful nature, we are to put on our new nature in Christ. We are to put on Christ-likeness. Yesterday, I had a crazy schedule that turned circumstances into the perfect context for a conflict with Edric. I brought my five kids to violin, piano, ballet (for the girls), basketball (for the boys), Filipino class, conducted a talk on choosing curriculum, and went to the grocery without yayas to help me. While I managed to bounce around from one venue and activity to another, I also had to think through the menu for the couple's bible study we were hosting that evening.
At 4:30 pm, Edric called me twice but I didn't hear my phone ringing because it was on silent mode. I called him back and he asked where I was. He informed me we had to go home earlier than expected to meet with one of the couples before our study (a meeting he forgot to inform me about). Although I was at the tail end of my shopping, he was already outside of his office, waiting on the street with the kids to be picked up. He was hot and tired, and concerned that we would be late.
I arrived about fifteen minutes later with a vehicle stuffed full of groceries, violins, gym bags and basketballs. Edric didn't appreciate being greeted by this chaotic mess. Since our van was color-coded we were using a smaller vehicle which meant that only two rows were usable for seven of us and a driver. I held Catalina on my lap, Elijah and Edan sat in the front together while sharing a seatbelt, Tiana positioned herself in between the two front seats facing the back seats (a very precarious position), and Edric and Titus squeezed in beside me.
We were probably breaking a number of MMDA rules. Edric challenged me with the question, "What was your plan?"
Honestly, this was my plan. It was a bad plan. I surveyed all the bodies in the vehicle and the back rows stacked to the ceiling with our belongings and groceries and thought, Okay, this was a dumb of me.
As soon as I could, I apologized and asked for Edric's forgiveness. He was quiet. (I might have spied some steam coming out his ears as he attempted to stay cool.) I prayed that he would not be reactive and he wasn't!
For a split second, my old self wanted to turn the tables around. I wanted to point out that Edric didn't inform me about our meeting with our couple friends so he had no reason to fault me for being late. I also wanted to point out that he was kind of giving me the cold shoulder even after I apologized. However, if I had gone this route, I am certain that a marital version of World War III would have ensued. Thankfully, the Lord reminded me to practice gentleness by being humble and quiet. It worked!
The next part of Colossians 3 says, "Do not lie to one another, since you laid aside the old self with its evil practices, and have put on the new self who is being renewed to a true knowledge according to the image of the One who created him, a renewal in which there is no distinction between Greek and Jew, circumcised and uncircumcised, barbarian, Scythian, slave and freeman, but Christ is all, and in all." Colossians (3:9-11)
Remember you identity. God tells us that we are loved, not just loved, but beloved (a word that means cherished and treasured). Because God sees us as special, we have nothing to prove. Instead, we have everything to improve to live up to this identity.
"So, as those who have been chosen of God, holy and beloved, put on a heart of compassion, kindness, humility, gentleness and patience…" (Colossians 3:12)
A few months ago my good friends and family members were involved in a special needs event for children called A Night to Shine. It was sponsored by the Tim Tebow Foundation with the aim of making special needs children feel like kings and queens for the night. Something magical happened as these special needs children were treated like royalty. According to the volunteers, not a single one of them acted up, threw a tantrum or misbehaved. In a gathering of about 500 people, this was a miracle! They responded so positively to the value and worth attributed to them.
Similarly, when we know how much God loves us, it motivates us to be our best. In a conflict scenario, this translates to the ability to surrender our rights instead of proving that we are right. We can anchor our security and sense of worth in Christ, not in the way other people treat us or fail to love us.
Choose to forgive and to love. Two days ago I cried in the bathroom as I tried to understand one of my sons. He pushed my buttons in all the wrong ways this past week. It deeply aggravated me and I was harsh with him. I told God, "I don't know what to do. Can you help me, Lord?"
God's reminder to me was to continue to forgive and love my children no matter what. Being a wife and a mother is a ministry. Ministry is messy and ministry always requires God's grace and dependence on Him.
In my parents' 40+ years of serving the Lord, their greatest obstacles have been dealing with people. But I never saw them lose their temper or bad mouth people who slandered, criticized, or disagreed with them. Not once did they speak with bitterness about them in front of my siblings and me. They may have expressed their sadness and concern but they never gave us cause to hate the persons who hurt them. Instead they would encourage us to pray.
Although I think my parents are wonderful, I know that it is Christ in them that enabled and still enables them to forgive and love people. They understand that ministry is about living out the grace of God, the manifestation of which is forgiveness and love. Do they always feel like it? Of course not. They are human. But forgiveness and love are superhuman choices we CAN all make when we know what Christ has done for us.
"…bearing with one another, and forgiving each other, whoever has a complaint against anyone; just as the Lord forgave you, so also should you. Beyond all these things put on love, which is the perfect bond of unity." (Colossians 3:13-14)
Pursue unity. In a day and age when people are divided over so many issues, Christ-following families should have homes defined by unity and peace. People need convincing proof that Christ is real, and I believe one of the best ways to demonstrate this is to pursue unity with one another. What is the secret to unity? As the verse below reveals, it is love.
"Beyond all these things put on love, which is the perfect bond of unity. Let the peace of Christ rule in your hearts, to which indeed you were called in one body; and be thankful." (Colossians 3:14)
There are times when I say that I forgive Edric or I ask for his forgiveness, but my statements are devoid of real love. I just mouth them out because I want to end the conflict. But without love, unity is not attainable. I end up harboring resentment in my heart or developing negative attitudes toward Edric.
How can my heart move towards him when there is so much standing in the way of doing so? How can there be peace when apologies and forgiveness are superficial? The application for me is to apologize in love and forgive in love in order to attain unity, and unity in turn will invite peace.
Be saturated with the Word of God. The devil specializes in filling our minds with deceitful thoughts. To counter these lies, we need to be filled with God's truth.
"Let the word of Christ richly dwell with you, with all wisdom teaching and admonishing one another with psalms and hymns and spiritual sons, singing with thankfulness in your hearts to God." (Colossians 3:16)
I can't lose my temper when I'm meditating on something like Proverbs 15:1 which advises, "A gentle answer turns away wrath, but a harsh word stirs up anger."
God's Word is powerful, living and active. The more we read it, the more influence it will have over our thoughts and actions, conforming these to do what pleases God.
Be thankful. In Colossians 3:1-17, being thankful is mentioned three times so it must be important. The last part ends with this: "Whatever you do in word and deed, do all in the name of the Lord Jesus, giving thanks through Him to God the Father." Colossians 3:17
Lately, I've been thinking a lot about how much I respect Edric. Since meetings and activities required me to be in his office a lot this week, I got to observe him closely. It made me appreciate how hard he works, the stress he has to deal with, and the difficult choices he has to make. What a guy!
I tanked up on positive thoughts about him, so when he was annoyed with me yesterday for missing his calls, being late, and stuffing the vehicle full of groceries, it was easier not to be negative in response. Furthermore, during our couple's group, I also told him that I have great respect for the choices he makes because they reveal his deep love for God. This made him a little teary eyed and it was a tender moment. But the point is this…when I have an attitude of thankfulness to the Lord for Edric and even my kids, I am less likely to focus on the things they do that upset me, and more likely to respond with gentleness.

Gentleness is a great and powerful virtue. I'm discovering that it is one of the best ways to deal with conflicts and to preserve unity in our home. And here's a great promise to inspire us, "Blessed are the gentle, for they shall inherit the earth." (Matthew 5:5) Now it's time to apply, apply, apply!