In the past weeks, Edric and I have been counseling different couples about issues in their marriages, ranging from minimal to major. From our vantage point as counselors, the one thing that has been a consistent predictor of successful outcome in these relationships has been the individual choices of the persons involved to fight for their marriages by obeying God's Word.
Last night we spent time with a husband and wife who are emerging from a dark time in their marriage. Edric and I sat beside them in wonderment as we listened to the strides they have made since we first heard of a betrayal that could have (and should have) destroyed their relationship. As they spoke honestly about the challenges and the victories they have experienced in the last month it was like listening to two entirely different people – people who have been radically transformed by the grace of God.
We knew them to be great people before this difficult point in their history, but today there is 360 degree healing taking place in them that is clearly the handiwork of the Holy Spirit. Only God can search out the hidden wounds and cure the unseen hurts that have left us unable to know the abundant life that is described in John 10:10. In our discussion with this couple last night, I was reminded as the woman spoke of completeness, that it is God's intention to mend and fix EVERYTHING that is broken in us. He's not a God of partial healing. He is a God who specializes in COMPLETE HEALING.
However, we cannot taste of this healing if we do not invite the grace of God into our hearts and minds by humbling ourselves to the point of repentance. About two months ago, I was dealing with anger issues towards Edric. Everytime he would do some thing that reminded me of our personality differences, I would feel agitated and think to myself, "Here he goes again. Why is like that?!"
These thoughts would invade my consciousness often, and they were accompanied by discreet eye-ball rolling and snarly looking faces from me. It wasn't until I had an outburst where I threw a toilet paper roll at him that I realized I had a serious problem. I was angry with Edric.
Yes, I loved him and I was committed to our marriage, but I also entertained negative thoughts, prideful comparisons, and bitter judgments about him. This made me susceptible to the influence of the evil one.
During one afternoon, I sat in on a bondage breaker session, which is basically a time when you identify areas in your life that have made you susceptible to demonic influences or oppression. The session wasn't actually scheduled for me but for a friend who asked me to sit in with her to pray with her.
The list of areas to reflect on and revisit historically during a bondage breaker session is quite comprehensive. It includes things like sensuality, immoral relationships, pagan practices, witchcraft, sexual abuse, addictions, and emotional sins (as categories). Underneath each category are detailed experiences that a person may have knowingly or unknowingly participated in or been impacted by because of their ancestors. In the process of going through the list, a person is encouraged to name each of the sins, confess them in Jesus' Name and renounce any demonic oppression that they may be suffering from due to these sins. It's about acknowledging past and present sins and claiming victory in Christ over darkness. But it's effective only if a person is truly repentant.
Even if the session wasn't for me, I got really convicted when we crossed the part about anger. Edric's name came to my mind. As we ended that time together, I prayed for the women who were with me and I also prayed for myself, confessing my anger aloud.
Afterwards I had a discomfort in my stomach that stayed with me through the evening and into the morning of the next day. I kept feeling the need to burp. I don't like to make a big deal out of demonic manifestations but I have seen some that were stomach-related.
I also know that spiritual oppression can surface in physical ways and that spirits can terrorize us physically, even as followers of Jesus. If Jesus Christ is in us, an evil spirit cannot occupy the seat of our hearts because it belongs to Christ, but we are susceptible to demonic harassment due to sin. For some reason, my gutt was affected after I prayed with my two friends. Does this mean I was demonized or had been demonized somehow? Only God really knows.
As for me, I did what was in my control. The next day, when I got up to run by myself, I declared out loud, "If there are any evil spirits oppressing me because of my anger, I cast you out in Jesus' Name. If there are any spirits of anger in me, be gone in Jesus' Name and do not return." The uneasy feeling in my stomach went away. But the more important effect of the power of Jesus' Name to liberate me from this anger was to be seen in the days and weeks to come.
Instead of feeling deeply aggravated at Edric each time he did something that bothered me, I felt unusually calm and unaffected. I'm not saying that I wasn't tempted to react in irritation, but the incense that would typically inhabit me wasn't there anymore.
In fact, instead of rage I actually felt sweet feelings toward Edric! This was the handiwork of the Lord. Surely the evil one couldn't have placed those positive feelings in my heart for Edric since Edric was still doing the same sort of things that usually irked me.
Let me get to the point. This part isn't so much about demonic oppression as it is about opening our eyes to the reality of spiritual warfare. We need to see what's really going on. The evil one is hell bent on destroying our marriages. That's been his game plan since God presented Adam and Even as husband and wife. He hates marriages. Marriage between a husband and wife is God's showcase of His love. It's intended to be a parallel to the relationship we have with him. As author and speaker John Piper so beautifully stated it, "marriage is the doing of God and the display of God."
As Christ is to the church, so ought the man to love his wife and as the church is to Christ, so the woman is to submit to her husband. The evil one doesn't want us to understand any of that. And once he breaks up a marriage, he is able to "kill several birds with one stone" very effectively – the couple, the children, and society. Think of all the lost and wounded people inhabiting this earth who are also hurting others because they have been victims of broken homes. It's an epidemic.
As Edric and I ended our conversation with the couple I referred to at the beginning of this post, my heart was overwhelmed with joy and hope. Sometimes we focus on the vast number of unhappy and unhealthy marriages out there and we tend to feel discouraged. But God is doing amazing things in marriages today.
Is it really possible to have a loving marriage that lasts a lifetime? Or are we going to resign ourselves to the common marriage story that begins as a fairy tale, plays out like a drama in the middle, and ends like a horror film?
By God's grace, it doesn't have to be that way. God's grace is there. It is powerful. It is present.
"So then, since we have a great High Priest who has entered heaven, Jesus the Son of God, let us hold firmly to what we believe. This High Priest of ours understands our weaknesses, for he faced all of the same testings we do, yet he did not sin. So let us come boldly to the throne of our gracious God. There we will receive his mercy, and we will find grace to help us when we need it most." Hebrews‬ ‭4:14-16‬ ‭NLT‬‬
The couple we were counseling should have become a statistic…another failed marriage, another broken home. But against all human reason, they are more happily married than they ever were. They have a renewed love for one another. Communication with their kids has improved significantly. And their sex life is unexplainably amazing! What?! How is this possible?!
It's possible because they both chose to respond to God's grace. Very specifically, they chose to:
Humbly confess and acknowledge their sins against God, against one another, and others.
Repent and renounce any addiction or sin that was standing in the way of their relationship with Christ and each other.
2 Corinthians 7:10 says, "For the kind of sorrow God wants us to experience leads us away from sin and results in salvation. There's no regret to that kind of sorrow. But the worldly sorrow, which lacks repentance, results in spiritual death."
Identify the history of hurt and problems in their individual lives and marriage. They were completely honest with one another and with us.
Forgive each other unconditionally and forgive themselves.
Commit to change the areas that they needed (and need) to.
Pursue intimacy with God by reading His Word, praying fervently, and meeting with other couples for accountability.
Hope in God's good plan for their lives, marriage, and family.
Seek to minister to other couples in order to help them have Christ-centered marriages, too.
I wrote this to encourage everyone of us to do whatever it takes to fight for our marriages. Some us may think we cannot do this. Perhaps this is because our threshold for enduring a difficult marriage is adjusted to our own preferences, what we want for ourselves. And perhaps it's because we have misunderstood what marriage is all about when we first committed to it. But our situation, as unique as it may seem, is not more painful than what every other couple is going through at this very moment.
Marriage is HARD. It's hard for everybody. There will always be irreconcilable differences and things we just don't like about our spouses. They will do things that make us want to quit. And no matter how wonderful our spouses are there will be times when we want to decapitate them (and probably have the right to.)
Yet, instead of sulking and pitying ourselves when it gets tough, and thinking we ought to be happy and deserve someone better, let's not look for or imagine the nearest exit. What we want for ourselves will not be beyond those exit doors. Temporarily maybe. But it's not going to cure what's inherently wrong with us or our marriages.
What's inherently wrong is our hearts. We don't know God well enough or seek Him intimately enough to understand that He loves us, that He is for us, that He wants to bless us, that our marriage is not about us but about Him.
The question is are we willing to do whatever it takes to fight for our marriages? Are we willing to wait patiently on Him and obey Him UNTIL we see the blessings of doing so?
Fighying for our marriages is saying that I will no longer live for myself but for Christ.
"My old self has been crucified with Christ. It is no longer I who live, but Christ lives in me. So I live in this earthly body by trusting in the Son of God, who loved me and gave himself for me." Galatians‬ ‭2:20‬ ‭NLT‬‬
It is saying…
I will stay in my marriage not for myself but for Christ.
I will love my spouse because I love Christ.
I will reject the habits, desires, and selfish and sinful actions I do that hurt my marriage because I don't want to hurt Christ.
I will obey God's design for my life and marriage because I want to obey Christ.
I will fulfill my role as a husband or wife because Christ asks me to.
I will be and I CAN BE a better husband or wife because Christ is in me.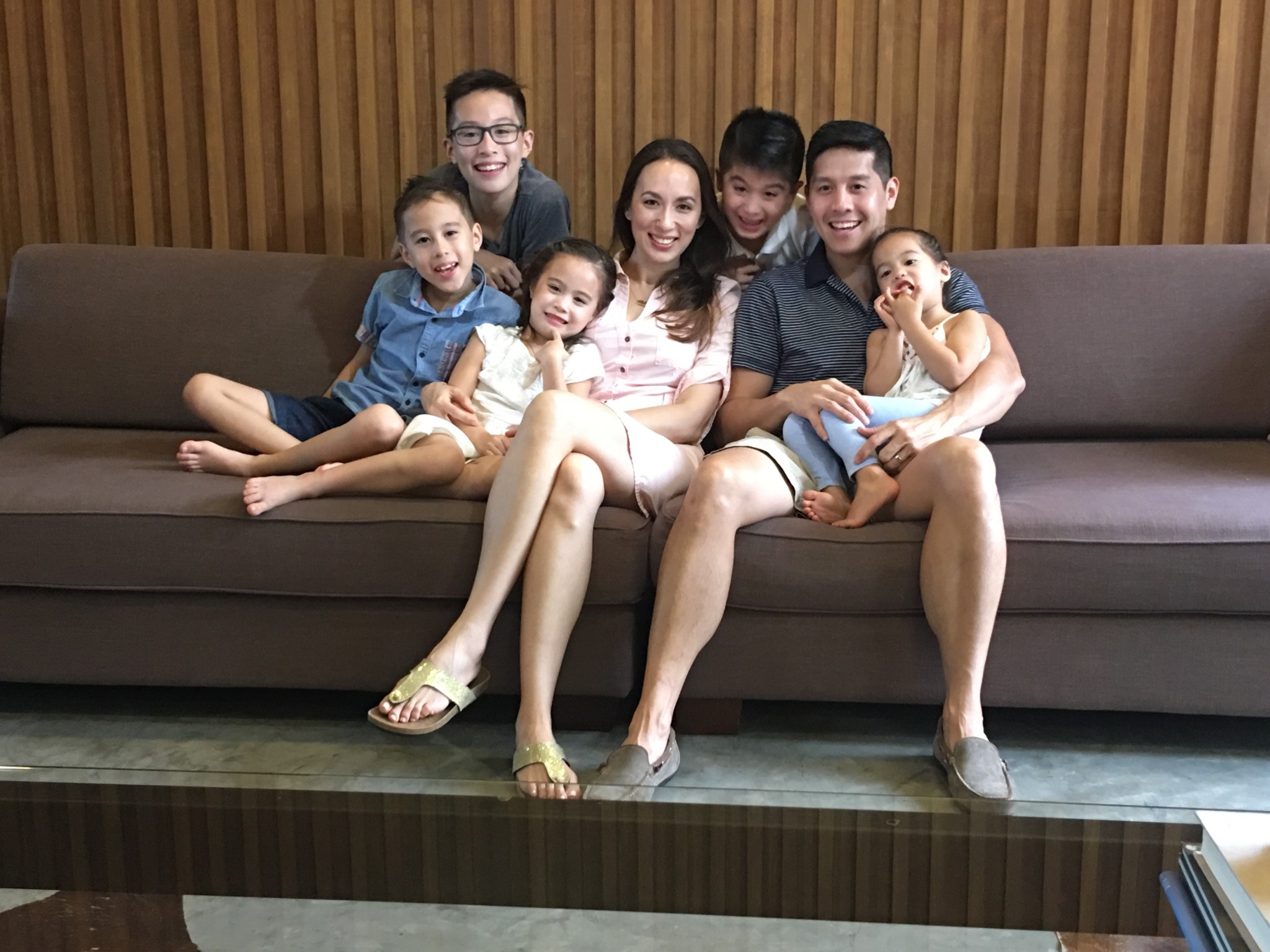 To those of us who are married, we must DO EVERYTHING IT TAKES FIGHT FOR OUR MARRIAGES not for pride's sake but because the name of the Lord is at stake and the lives of people around us are at stake. We are responsible to our spouse, to our children, to a lost and dying world. (If you don't want this responsibility then don't get married in the first place.) But if you are married like me and you profess to be a follower of Jesus then you and I must be committed to having Christ-centered, Christ-glorifying marriages, NO MATTER WHAT! And the amazing thing is, when we follow God and obey Him, His glory in our lives becomes our greatest happiness!
Let me end this what what John Piper said…
The greatest joy is joy in God. This is plain from Psalm 16:11: "You [God] will make known to me the path of life; in Your presence is fullness of joy; in Your right hand there are pleasures forever." Fullness of joy and eternal joy cannot be improved. Nothing is fuller than full, and nothing is longer than eternal. And this joy is owing to the presence of God, not the accomplishments of man. Therefore, if God wants to love us infinitely and delight us fully and eternally, he must preserve for us the one thing that will satisfy us totally and eternally; namely, the presence and worth of his own glory. He alone is the source of full and lasting pleasure. Therefore, his commitment to uphold and display his glory is not vain, but virtuous. God is the one being for whom self-exaltation is an infinitely loving act.
John Piper, The Pleasures of God: Meditations on God's Delight in Being God