When I married my husband, Edric, I knew that we weren't starting off with a lot of money. It wasn't an issue for me. I was a starry-eyed bride caught up in the romance of our relationship. Furthermore, his good work ethic and his desire to be a good provider made me feel pretty confident that money wouldn't be a problem for us. Maybe we wouldn't be rich but I was certain we would have enough. More importantly, Edric loved God and honored Him. God would surely bless Edric if he kept seeking Him first. This was the hope I clung to.
Well, reality set in within the first year of our marriage. It wasn't easy having just enough. Admittedly, coming from a family with means felt like a big contrast to what we had. Enough didn't quite feel enough. I couldn't travel. I had to stick to a budget. Even if I didn't grow up seeing my parents spend on luxury goods because that wasn't a value of theirs, I was used to living pretty comfortably.
When I compared my state in life to my siblings and parents, jealousy and disappointment would settle in. God had to deal with my wrong perspective because the discontentment infected me with worry, stress, and frustration.
I didn't want to be the kind of wife who made my husband feel like he wasn't good enough, or a nagging woman who pressured him to be a better provider. After all, he was trying his best. Together, our incomes didn't amount to a whole lot of money but he was certainly doing his part to "bring home the bacon." So I had to learn to be quiet and turn over my fears and concerns to the Lord. Thankfully, God also used the years when we struggled to teach me valuable lessons about money.
BE A "THANKER" NOT A COMPLAINER. Although we didn't have a lot when I compared myself to wealthy people, we certainly had everything we needed. God didn't fail us. We always had food to eat and we didn't have health issues back then. Our children were born strong and without complications. We could even afford to household help. So how could I complain?!
I've come to realize that whatever financial state my family and I are in is God's will for us at that juncture in our lives. Therefore whether there is abundance or lack, rejoicing is in order!
LET MONEY ISSUES STRENGTHEN YOUR RELATIONSHIP. I've told this story before. As a young couple, we had one of those unreliable second-hand cars. It would break down and be a pain to get started when it was nearing the end of its life. However, Edric and I were able to laugh through these moments of car trouble. God allowed us to see the humor in our predicaments and enjoy them as romantic memories.
We would say, "Imagine if we had everything all at once, what would we have to look forward to?" Because we didn't start off ultra comfortable, we got to dream together and encourage one another to keep hoping in God's plan for our lives, including our finances.
Having a thankful attitude also enabled me to celebrate the blessings of others. I remember an instance when one of my kids told me that their cousin made a big deal out of their new SUV. A part of me felt annoyed at my nephew for bragging, especially because Edric and I needed a new vehicle. But then I realized it was a prideful thought. So I turned to my son and told him, "Tell your cousin, 'praise God, I am so happy for you.'" I meant it with all sincerity, too.
Today, I still have to practice this perspective. When people around me succeed or increase in their wealth, I have to remind myself, "Be happy for them!" It doesn't mean God loves me less when He prospers others materially. Whatever I have is God's allotment for me and I can choose to be miserably envious or to be richly content in Him!
BE A CHEERLEADER. Edric invested so much effort and time into being a provider for our family. It was a burden he gladly chose to bear but it was a burden nonetheless. When he would open up to me about his defeats and fears as a man, God taught me how to speak life to his heart (something I had to improve on as a wife!). I built him up and communicated to him my confidence in his abilities. I cheered him on, reminding him that God would surely bless the work of his hands. I could say this truthfully because I knew Edric loved God and obeyed God's will in His life. Yet even during seasons when Edric made mistakes God trained me to trust that He would redeem and restore Edric and be merciful to us.
Recently, I was speaking to a group of single ladies and I told them, "There's no perfect man out there. He doesn't exist. But you and I, as women, have the unique capacity to encourage and build up the man God has called us to marry and love. And our affirmation transforms him and empowers him to be the man God has called him to be."
When the realities of our less than ideal financial situation sunk in early on in our marriage, I had to decide whether I was going to be a cheerleader to my husband or a discourager and life sucker. By God's grace I chose to be the former. And to this day, when business stress inflicts Edric, I whisper to him, "It's going to be okay, hon. God will take care of us. I know you are working hard and doing your best. I don't doubt that He will bless the work of your hands."
It still matters to Edric to hear this, as it probably matters to all men out there who need a hopeful boost when their thoughts begin to darken and their outlook turns bleak.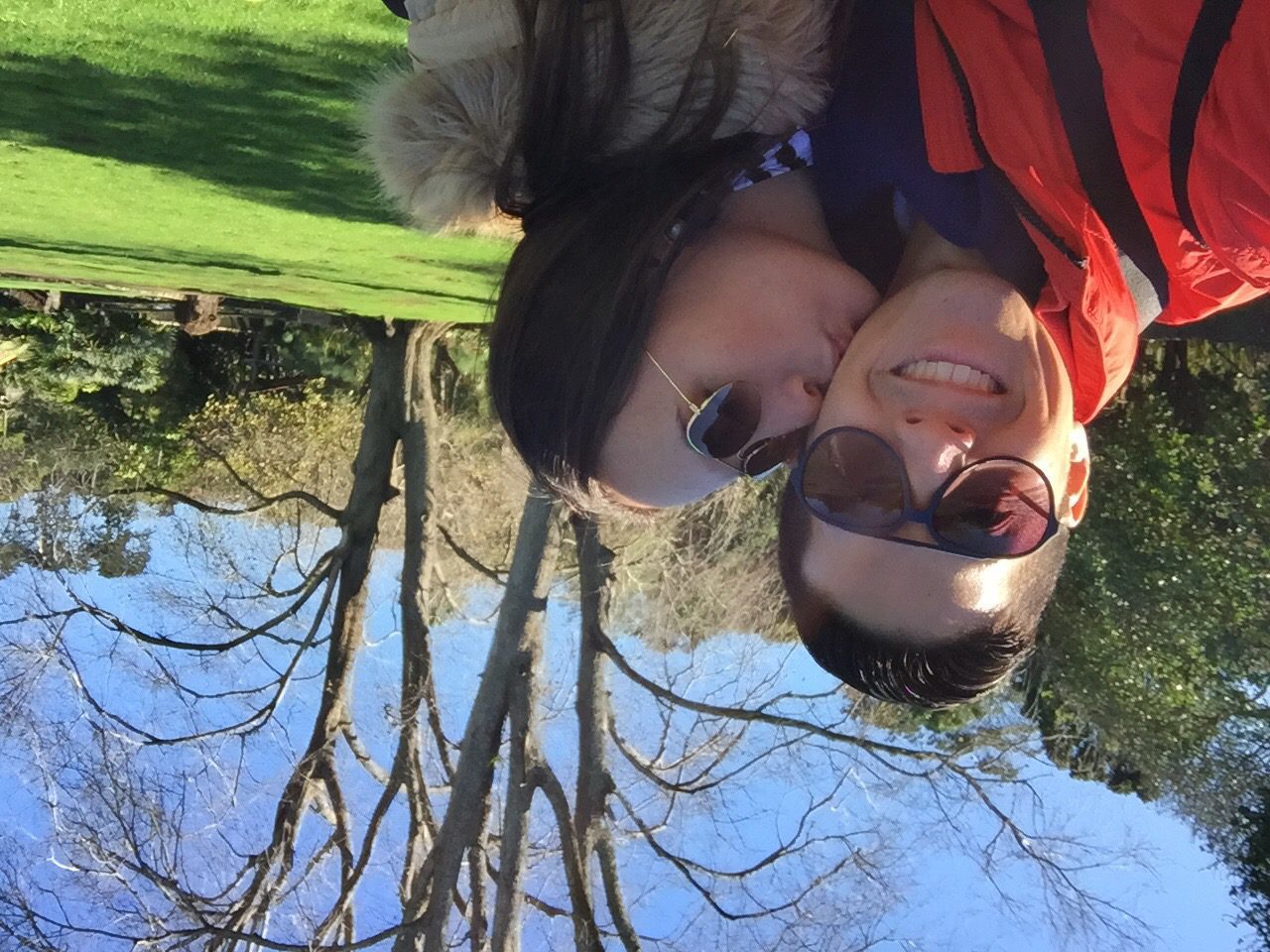 IT'S NOT YOUR MONEY. God owns everything as the Psalms declare. "The earth is the LORD'S and all it contains, The world, and those who dwell in it." Psalms‬ ‭24:1‬ ‭
Therefore every spending decision must consider God's values and priorities. When women ask me about whether it's okay to buy designer bags, I don't guilt trip them by saying that it's a sin. Rather, I encourage them to consider whether this is how God wants them to use their money. Designer bags and luxury items are not sinful things. Instead it's the motivation behind their purchase.
Why do we buy expensive products? Sure, they can be distinctively prettier and yes, maybe the quality is a factor, too. However, can we say with 100% certainty that God would applaud us for spending tens of thousands, and hundreds of thousands, even millions on luxury items? Especially when we do so to ascribe worth to ourselves and convince others that we are somehow more special because we can afford to buy these superfluities?
It may not even be the extravagant things. Yet, we're driven by a compulsion to acquire material possessions. They may not be expensive when placed in the realm of luxury, and yet we derive pleasure and joy from accumulating and hoarding. It could be toys for our children, clothes, gadgets, even groceries! (The grocery is where I go crazy!)
SURRENDER YOUR DREAMS TO GOD AND FOCUS ON SEEKING HIM. If there is one person who can keep our longings and dreams safe it's the Lord. He is all-powerful, all-knowing, all-present which assures us that He knows what is best for us. If a longing or a dream in in contradiction with His good purpose for our lives, then He will change these to something far better.
I wanted a home for our family at the 10-year mark of our marriage. This was my dream. It didn't happen. As the walls of our condominium seemed to close in on our growing family, I entrusted the desire for a home to the Lord. Edric was convicted to give to the building fund of our church and he wrote a check that spelled goodbye to our house plans. Yet, God's leading to him was so clear. "Build MY house first."
In tears, Edric wrote, "God owns everything" behind the check and in faith, deposited the check in the offering box. Three years later, we moved into a home that God miraculously and supernaturally provided the money for! However, He intended for us to exercise faith with our money before He supplied for our dream.
"True humility and fear of the LORD lead to riches, honor, and long life." Proverbs‬ ‭22:4‬ ‭NLT‬‬
God's economics are often counterintuitive to human reasoning. When we question our financial circumstances we must believe that His character will not fail us, even if His will may unsettle us.
No matter what season we have found ourselves in and continue to find ourselves in when it comes to finances, God has proven himself faithful. It's never really about whether the money is enough, but whether we come to the point of recognition that God is ALWAYS enough and MORE than enough! ‬‬
"And this same God who takes care of me will supply all your needs from his glorious riches, which have been given to us in Christ Jesus." Philippians‬ ‭4:19‬ ‭NLT‬‬
If you want more practical tips and lessons on how to handle money so it doesn't handle you or cause issues between you and your honey, consider attending the upcoming Family & Finance conference this July 30. 🙂 To register: Family and Finance