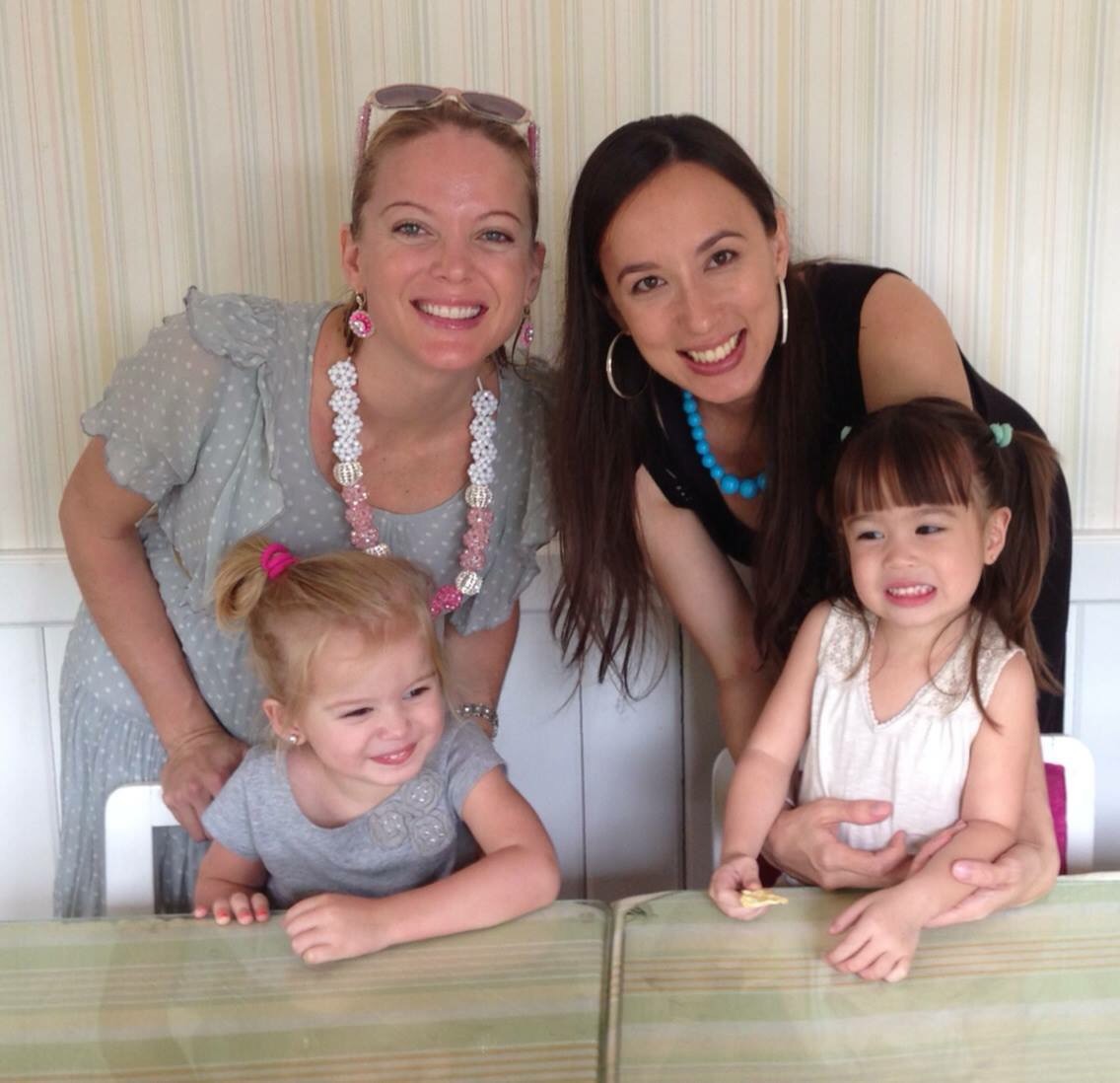 My daughter, Tiana, and her cousin, Teegan, are only months apart. Teegan is the big American version and Tiana is the petite Filipina one. There is something about those Arian bones! The difference in height and size between them is significant.
But I don't really want to talk about genetics. I wanted to write about their journey to friendship.
Three years ago when Teegan came to the Philippines to live, she was excited to be with all her cousins, the majority of whom are based in Manila. Tiana was looking forward to Teegan coming too but when they encountered each other, things didn't turn out the way we hoped.
Teegan came across very strong and dominant and Tiana was totally frightened by her imposing nature. Unfortunately, Tiana backed away and Teegan was bent on asserting herself all the more in the face of weakness. She semi- terrorized Tiana by scaring her with growling sounds that made Tiana cry. It was her attempt to play but she also knew it wasn't the kindest thing to do. She intentionally terrorised Tiana to get a reaction out of her.
Thankfully my brother, Peter, and sister-in-law, Jennifer, tried their best to tell Teegan to stop bullying Tiana and they disciplined her when she did. Teegan began to improve.
Tiana also gained greater confidence as we let them play with one another more frequently.
The fighting between became more and more infrequent. It was good for both of them to learn how to adjust to one another. As for me, I had to relax as a parent and refrain from developing a critical attitude towards my niece or her parents. I love my brother, Peter, and sister in law, Jennifer. I didn't want this issue to come between us. After all, Teegan was only 3 at the time and had a lot of maturing to do. So did Tiana.
For as long as Teegan wasn't pushing her or hurting her I figured that they would both grow out of this and get along eventually. It was a team effort on the part of all the parents involved, too.
We used positive reinforcement. I would say things to Teegan like, "Tiana likes it when you share with her. That is very nice of you." Or I would tell Tiana, "Don't be scared of Teegan. She wants to play with you and be your friend."
We also implored positive training. We demonstrated to both Teegan and Tiana how to relate to one another and play together.
It took about a year for them to get one another. And lo and behold, the two have become such good friends. They are together as often as possible and they have loads of fun! Teegan is such a sweetheart today. She embraces Tiana every time she sees her and makes her cards for her birthdays. They have make believe games and cute little conversations about girl stuff.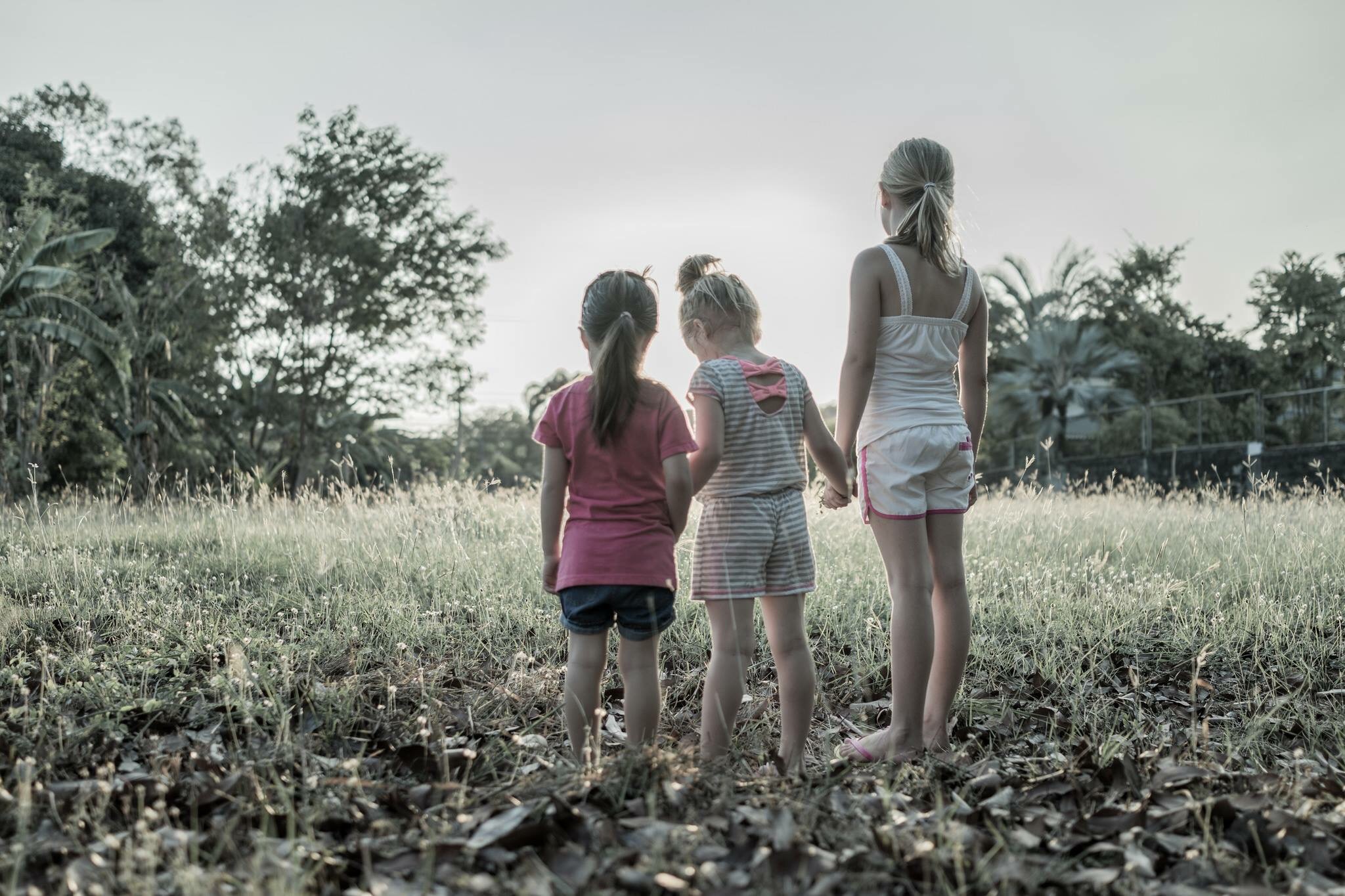 It's a joy to see them relate to each other so well, especially because I remember the season when they were like arch enemies. I remember my mom sharing a principle to me that has always encouraged me about people and the capacity to change. She said, "Don't see people for who they are today. See them for who they can become in the Lord."
Whenever we encounter difficult, trying people, it's tempting to reject them right away or avoid them to safeguard ourselves. Who wants to willingly make themselves susceptible to getting hurt?! However, not all difficult, trying people are beyond hope. And we may miss out on the opportunity to discover just how amazing these people can actually be, especially when the Lord gets a hold of their hearts.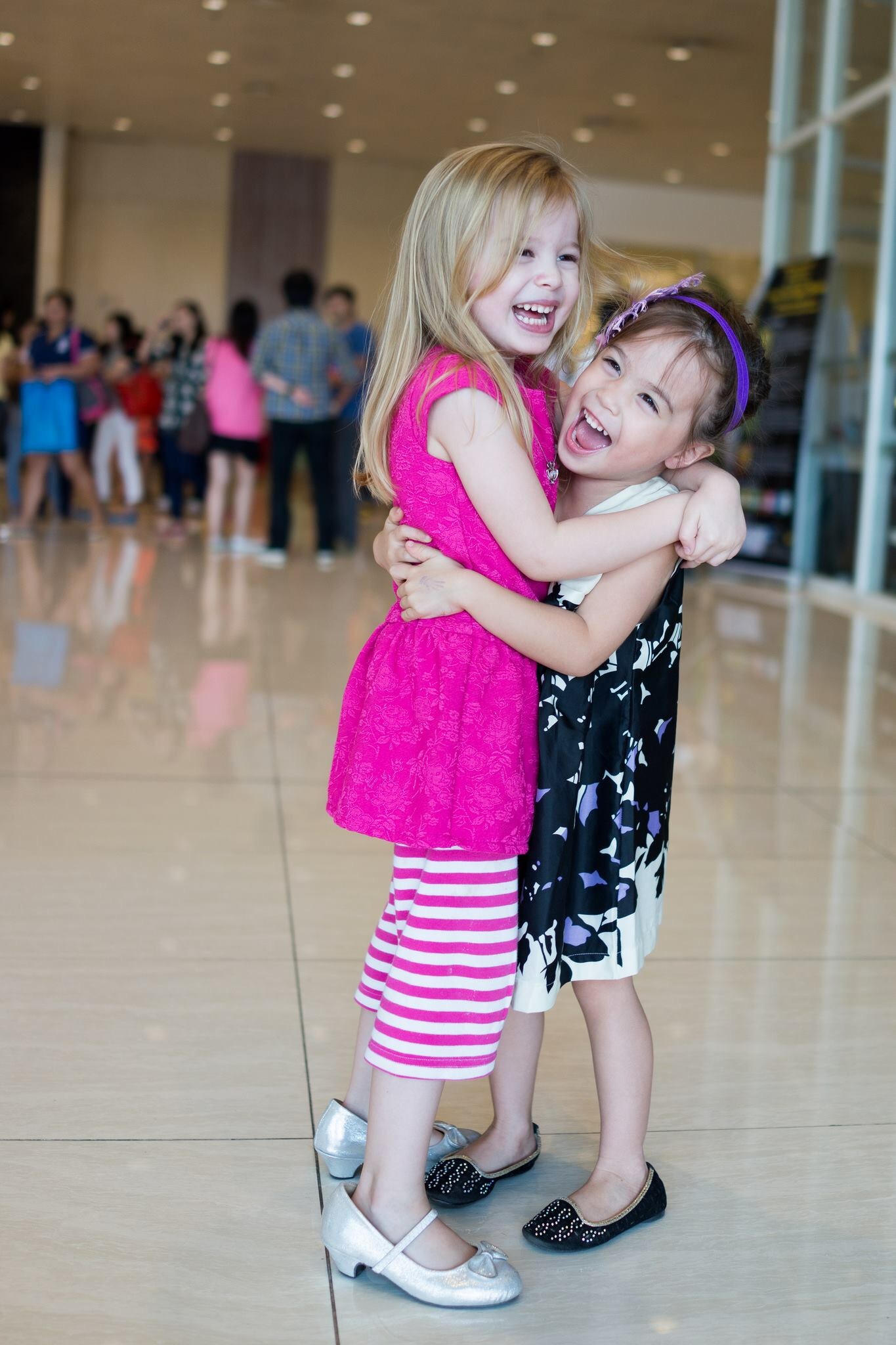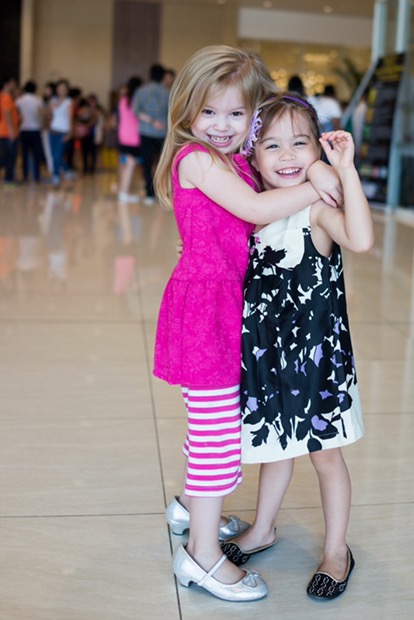 Teegan changed significantly in terms of gentleness and Tiana changed significantly in terms of confidence because they are two young children who have a relationship with Jesus. He continues to transform them daily just as He will transform every person we know, including ourselves to become the persons he wants us all to be. But we have to believe that with Him in our lives and in the hearts of others there is hope for positive change.
Philippians 1:6 tell us, "For I am confident of this very thing, that He who began a good work in you will perfect it until the day of Christ Jesus." If the work is started by Christ we can be CONFIDENT that He is committed to making our kids, other people and ourselves more and more like Himself. So let's be encouraged, and let's not be ones who zone in on the things we don't like about those around us. Let's be the ones who recognize that Jesus transforms people!