Edric and I come under spiritual attack before almost every major ministry event we are involved in. One can argue that all life ought to be a ministry when you are a follower of Christ. However, the reality is there are certain activities that we participate in that make us more vulnerable than others.
For example, last weekend we had a huge homeschooling conference that we were both involved in. We were speakers for this conference at different points in the program. My topic was on laying a foundation for children's future success. I spoke alongside my mom. Edric played an integral role as one of the core team members spearheading the event.
Any time we are part of an activity that focuses on marriage or parenting we tend to have an argument or an issue related to these areas during the week preceding it. There weren't any hitches until Thursday when Edric and I had a conflict about mismanaged expectations and poor communication. One of our speakers was to arrive from the U.S. that evening. So we had to send our vehicle back to the office so the driver could pick him up.
After a meeting during lunch, Edric and I agreed to leave soon after so we could make it home early enough to give the driver a gracious window to deal with the traffic. For some reason, Edric heard the wrong information from me and expected me to get him at the office. I thought we discussed that I would wait for him with the kids at my parents' house.
My big mistake was leaving my phone on silent mode so I couldn't hear the four calls that Edric made to me as he panicked to determine my location. (I must confess that this has been a need-to-improve-on area for me.) Since I was so focused on finishing the slides of my presentation for the conference, I missed all of Edric's calls.
He arrived at my parents' house flustered because we were running late. He rushed the kids out the door so we could speedily head home. The children scurried to put their shoes and socks on, and that moment of frenzy heightened the tense atmosphere that we entered into as we all piled into our vehicle. Edric, anxious to avoid making our foreign guest wait at the airport, was emotionally charged. He corrected me in front of the kids which is something he usually avoids doing.
Naturally, my instinct was to counter his statements to favor my own position. However the kids were in the car, taking in the scene unfolding before them, and I worried that they would learn to be combative in a disrespectful way if I challenged Edric at that moment. Thankfully, God quietly and gently brought me back to the passage I read that morning: "The beginning of strife is like letting out water, so abandon the quarrel before it breaks out." (Proverbs‬ ‭17:14) In other words, Joy, keep your mouth shut.
This verse spared me today! Instead of answering back and raising my voice, a scene that I played out in my head several times, I resorted to prayer and apologizing for not answering my phone. Then I just prayed that Edric would realize that he sounded angry in front of the kids.
It's amazing how much quicker the Holy Spirit is able to speak to Edric than I am! My yakking rarely penetrates his heart in a positive way. But when it's the Holy Spirit at work, real transformation takes place.
After a while, Edric quieted down. He must have remembered that the kids were watching and listening intently to every word and movement he made in the front seat. So he humbly and sincerely apologized to the kids and to me. I praise God that he is so often this way — willing to say sorry.
In a matter of twenty or so minutes, the conflict had begun and died down without engagement. In a strangely abrupt sort of way, Edric caught himself before his ire escalated into a more impassioned and fiery speech about inefficiency, bad planning, and not picking up phone calls.
One of our sons remarked, "Wow, that was fast, dad!", alluding to his humble apology.
Two more times afterwards and while we were at home, Edric gently pulled me aside to talk about what went wrong and how we could both improve. He wanted to make sure I was alright, too. I really appreciated that. Edric has always been sincere about his apologies which dissipates whatever hurt I have.
After Edric and I resolved our conflict, I also processed the incident with the kids, explaining to them, "In marriage husbands and wives are not perfect. We make mistakes sometimes, and we do things that hurt each other. But when you have Christ in your marriage, He helps you to forgive one another and love one another."
I used to have this unrealistic expectation about my marriage and family, that Edric and I wouldn't make mistakes in front of our children that they could potentially imitate. My great fear as a parent was that our failures, if visible to them, would give them an excuse to follow our wrong choices, rendering us ineffective at teaching and training them to love and follow God. However, I witnessed today, as I have many times, that grace is more powerful than our failures. This doesn't mean we should trample upon it and take sin lightly. However, it does give me hope and peace to know that when Edric and I fall short of God's standards for righteousness, we receive God's grace to heal and repair what is broken. And our kids see this in action.
The bonus is we also receive grace from our children by way of their understanding and forgiveness when we come before them to admit our wrong and acknowledge our need for Christ. Somehow this assures our children that they can be "in process" as well, not impossibly perfect, but on the way to becoming more like Christ.
No family can survive without God's grace. And it's foolish and prideful to think that human perfection is what will convince our children that Jesus Christ is worth following. The reality is, we will fail each other as husband, wife, parent or child. We will do things that hurt one another. So it's really not a question of whether this will happen but how we will respond.
As the offender will we humble ourselves and seek to repair our relationship with those we have wounded, and commit to improve? As the offended will we accept the apology without making the person "suffer" for their mistake? As a witness will we suspend judgment and avoid taking offense for the wronged?
Humanly speaking, it's counterintuitive to answer these questions in the affirmative. Our carnal instincts would persuade us to do the opposite. However when a family cultivates a culture of grace, where the pursuit of Christ-likeness is encouraged and prioritized but people aren't rejected for their failures, then each member is compelled to choose humility, forgiveness, and love instead. Although I used to think that perfection would motivate our kids to love and follow God, I am realizing over and over again that it's seeing and experiencing the power of His grace is more compelling to them.
On a sweet note, Edric hugged me last night after our crazy October schedule simmered down a bit and he said, "I want to be a better husband and father. And I am sorry for being on edge this past week." He didn't need to say that because Thursday's incident had been resolved, but it was a nice plus.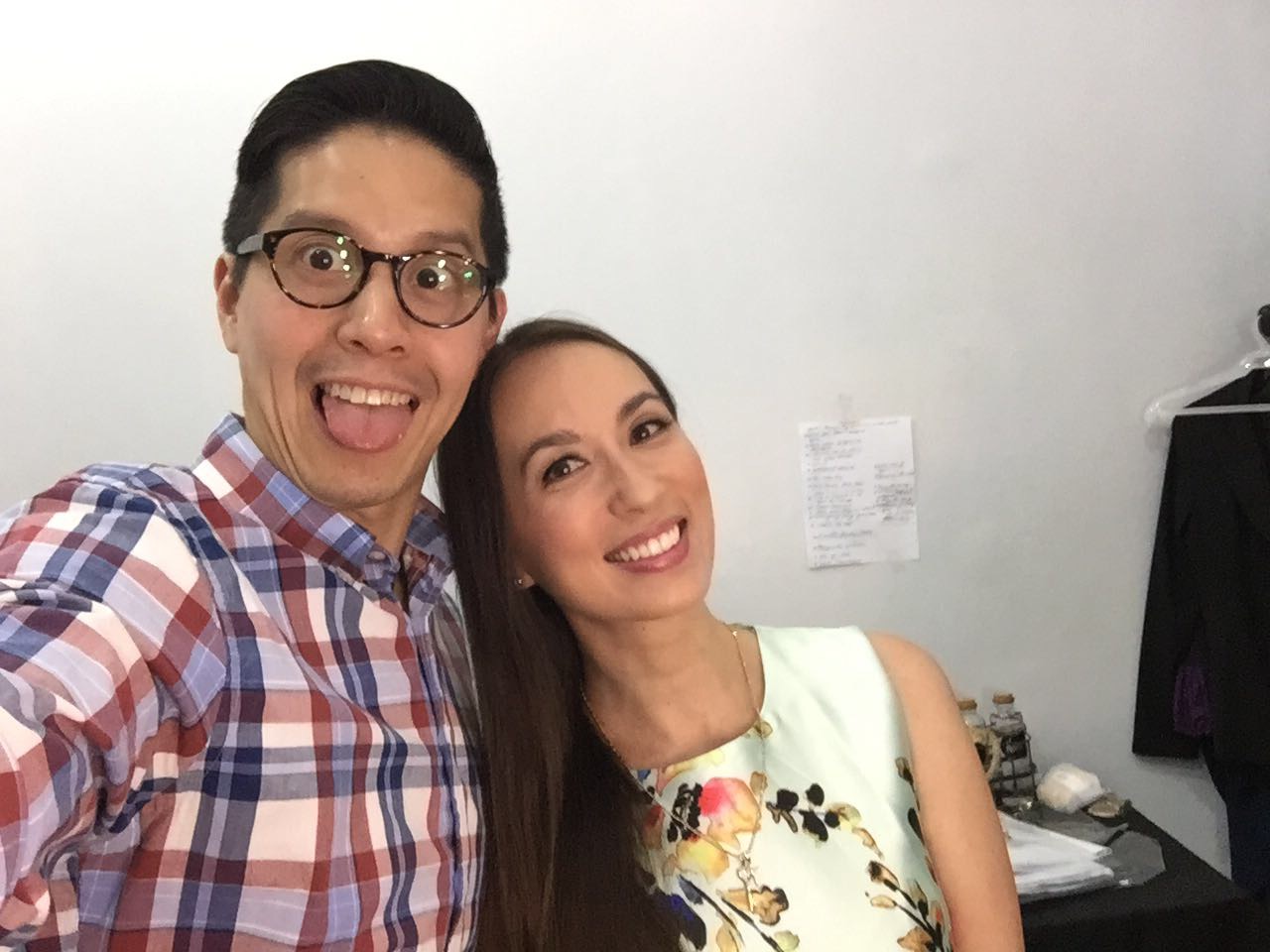 Let me leave you with 2 Corinthians 13:11,14, which we can pray for our families: "Finally, brethren, rejoice, be made complete, be comforted, be like-minded, live in peace; and the God of love and peace will be with you…The grace of the Lord Jesus Christ, and the love of God, and the fellowship of the Holy Spirit, be with you all."
Let's pray this for our families! We all need grace!