Edric is a very demonstrative person. He often tells me things like, "I love you." Or, "You are the highlight of my day." Or, "I miss you. I just want to be with you." This is partly because he grew up in a family where his parents and siblings vocalized their love for one another. They were "huggy" and "kissy" and very sweet to each other. (They still are, which is something I appreciate about my in-laws.)
I don't think I am as lovable as Edric thinks me to be. This is primarily because I know my flaws and weaknesses as a person, as a wife. Sometimes it baffles me to think that after all these years, his affections haven't waned. In fact, he told me recently that his love has grown deeper and more profound. We must have been on a date when I challenged him with the question, "Why do you still love me?" and he gave that answer.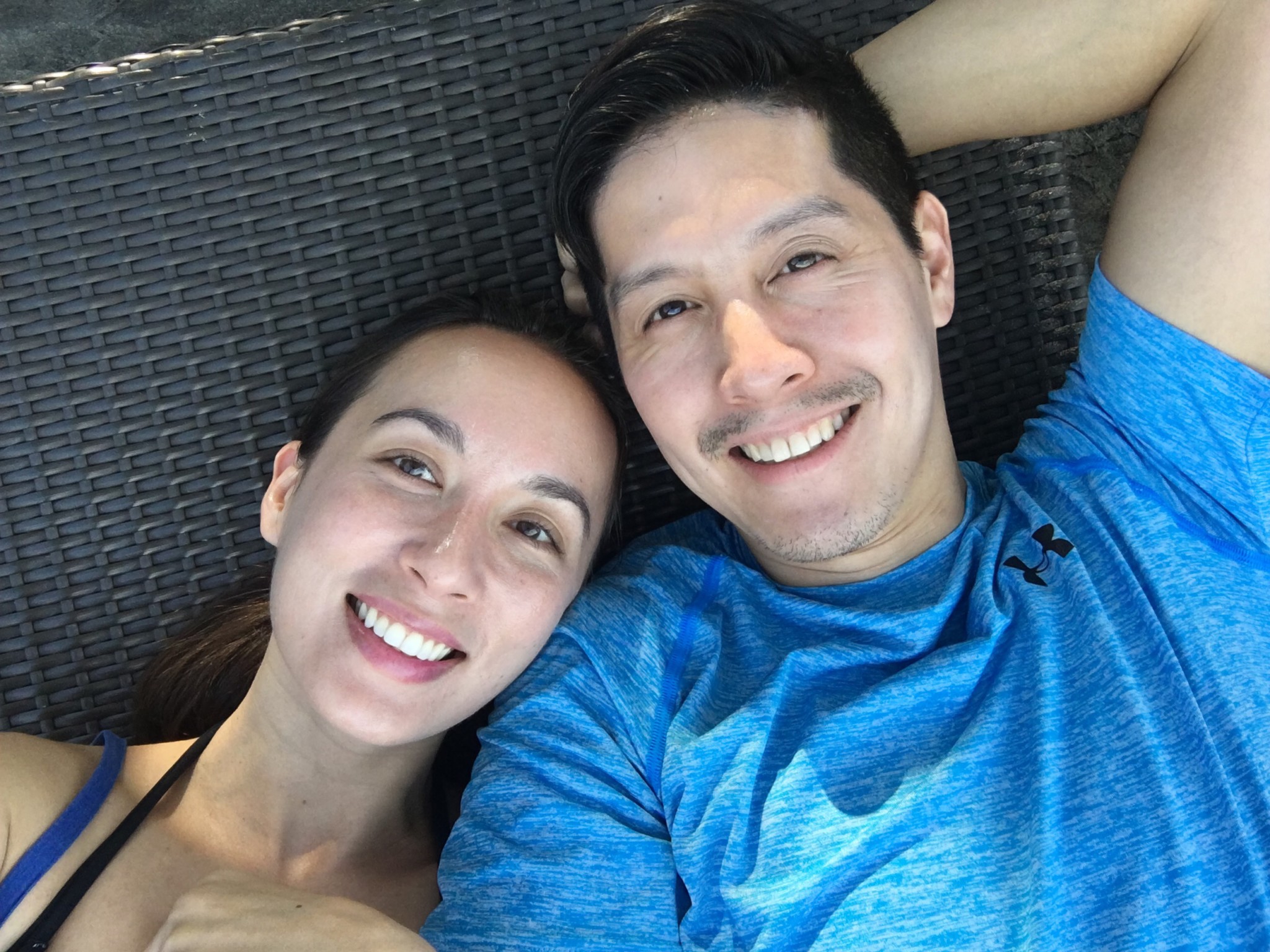 This is both the mystery and miracle of marriage when Christ is present in it. I have said it many times that we don't have a perfect relationship. We still suffer through our conflicts and general annoyances towards one another. However, Edric is right. I feel the same way about him. The love I feel is an eyes-wide-open kind of love, where I know everything about him, the wonderful and the frustrating, and yet, I would still declare without hesitation, that he is the person I would marry all over again.
We are past the stage where the physical ranks high to both of us. Initially, I have to admit that this mattered a lot. We were very physically attracted to each other. But as we aged and gravity kicked in, we realized that this can't be the magnetizing factor between us. We still try our best to stay fit but we know the truth about where our bodies are headed!
Of course, when I first got serious about Edric 18 or so years ago, we connected on more important levels beyond the physical, too. Conversations were easy. There was mutual trust and agreement about values, principles, and faith.
In this season of our marriage, however, it's the history, memories, companionship, shared passions, common goals, and oneness in the Lord that matter most. The truth is Edric and I are such polar opposites in a way that ought to repel each other. We discovered this to a greater extent in marriage.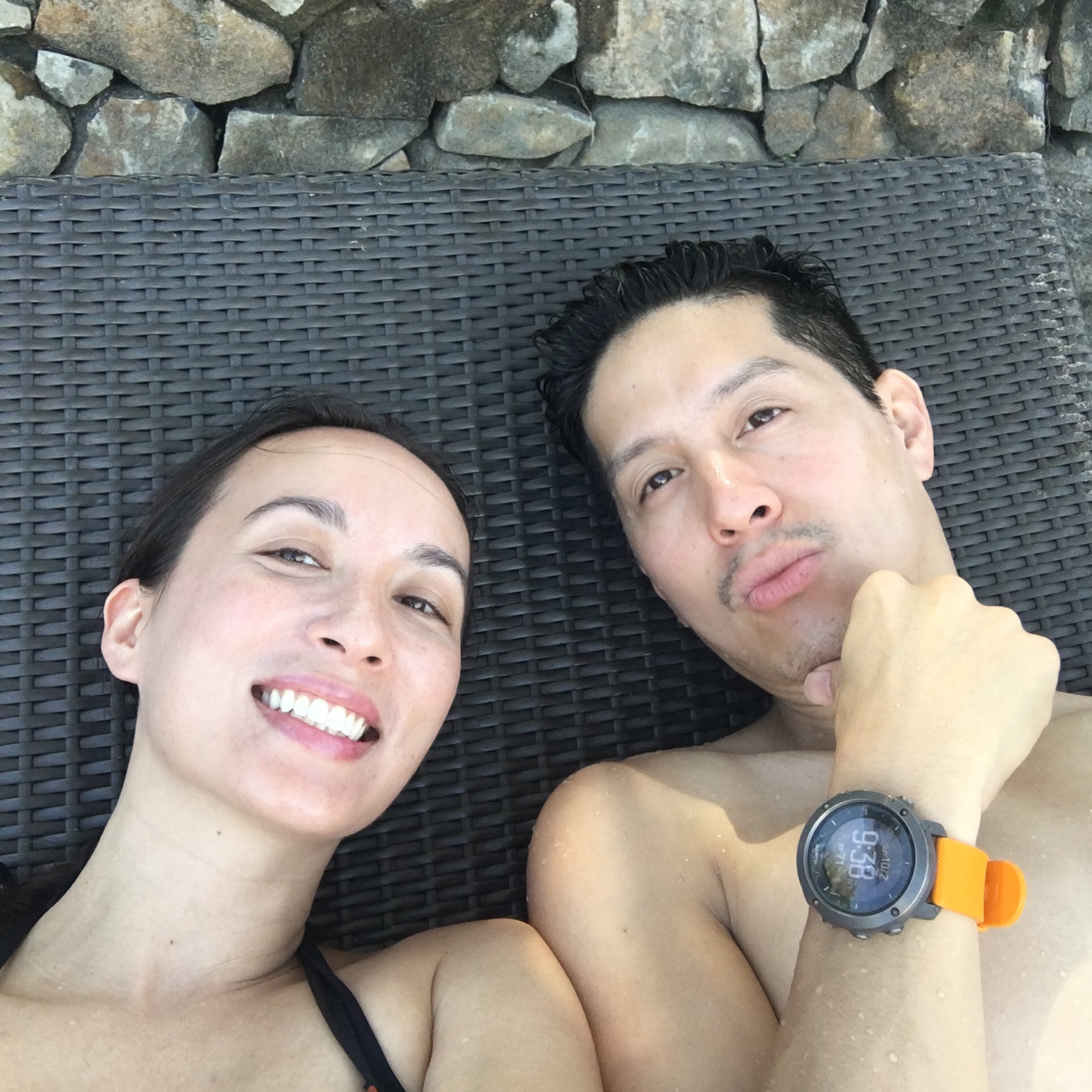 He is full of energy and highly excitable. I am chill and not as free with my emotions. He's spontaneous and engaged in every moment. I tend to be cautious and reserved. He likes food to have variety, to be presented in a palatable, intentional way. I can eat tuyo or Paksiew na Bangus out of a pan every day. He is lofty and bold with his ideas. I prefer to be conservative in my estimations. When he gets into a sport, it's about the competition. Sports are a form of exercise to me. He is accustomed to being served and catered to in the home. I was raised to self-serve. He can get up on a stage and lose all track of time as he speaks. I freak out when he does this, especially when we speak together. He is confident and friendly. I can be insecure and quiet. He sees the big picture. I look at the details. His nose can smell the faintest scents. I have olfactory issues. He gets OC about his desk in the office and his study room at home, and likes to draw imaginary boundaries which designate where his space is. That's all too complicated for me. When he's hurt, he feels it for a long time. I move on too quickly and can be insensitive. He generously expresses love. My version can be too economized. He holds himself to a high standard and labors to help others excel. I like high standards when it comes to work ethic, personal growth, and outcomes, but I don't always know how to inspire this in others apart from my kids. He is more critical. I am more affirming. He likes to fix his closet and organize his stuff. I don't always know where to find the stuff in my closet.
With such dissimilar personalities, it's a wonder that we haven't aggravated one another to the point of falling out of love. That love can grow, bloom, and root itself so deep into our hearts is clearly the doing of God. There can be no other rational explanation. I find all those difference between Edric and me to be a source of irritation. And I know he would echo the same sentiment. However, I told him the other day, "Even if we are so different, I am thankful that we are fundamentally the same."
It's the fundamental sameness that counts, that binds us and cleaves us to one another, that makes us one. Edric and I love the Lord. We are committed to obeying Him and following His principles for our marriage and parenting. The more we pursue the aspects that make us one, the more we love one another, the more delight we find in our relationship. And yes, there is still a lot of romance. Thank you, Lord.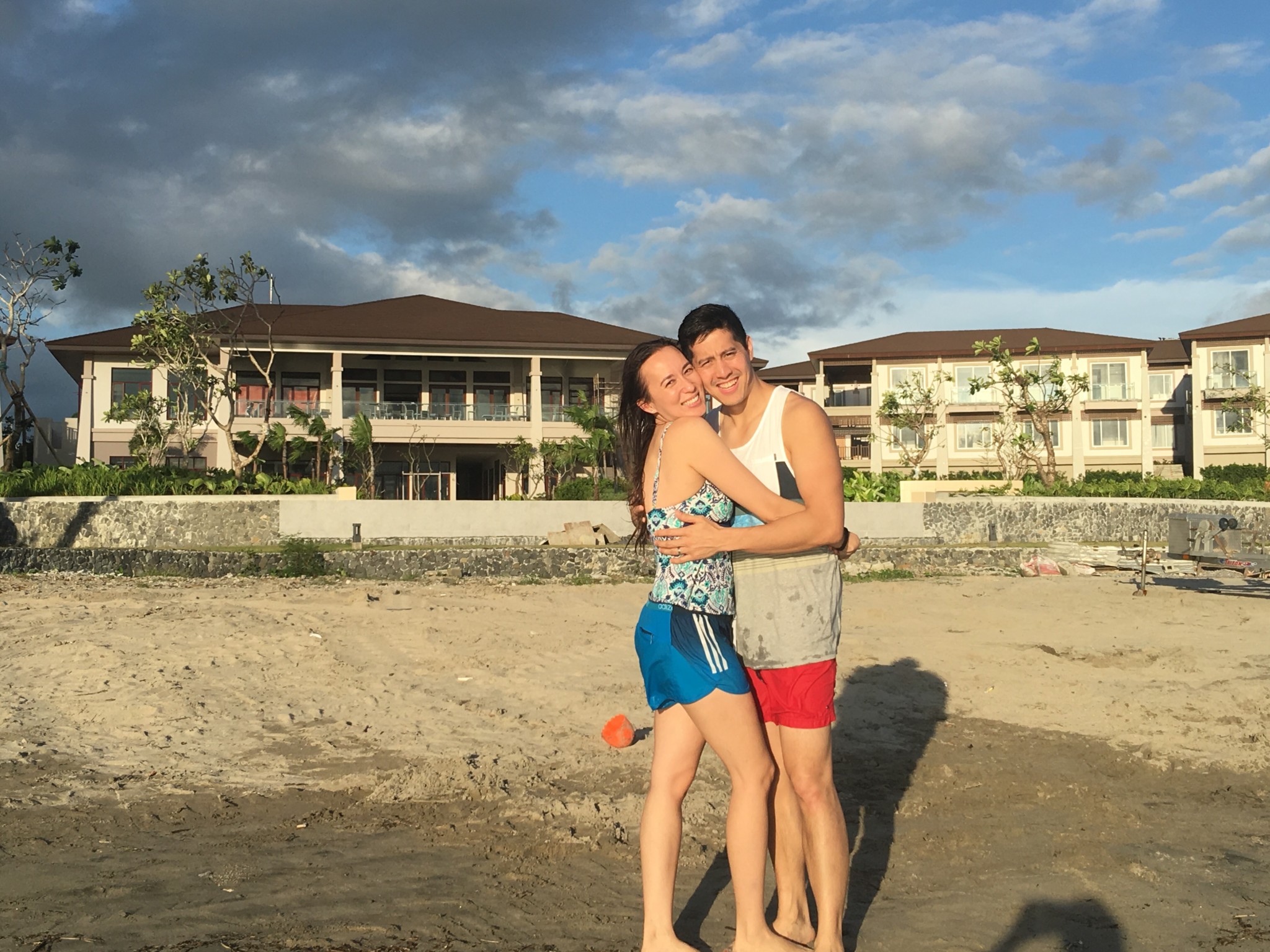 I don't think our differences will ever go away completely. Sometimes they kind of spill over and contaminate his personality or my personality so that we take on certain traits that originally didn't belong to either of us. Or, we imitate what we like about each other. Yet for the most part, it's a take it or leave it thing. Either I accept that Edric isn't like me and vice versa, or we both end up miserably disappointed because those differences remain.
Therefore, my encouragement to all married, soon to be married, and considering-marriage people is to think through what differences and similarities are present in the relationship you have. If the similarities supersede the differences because they cover important areas like faith, purpose, priorities, goals, and values, then you can enjoy the differences as the spice in your relationship. And if you are married and you keep defaulting to how aggravating the differences are, then work towards achieving sameness in faith, purpose, priorities, goals, and values.
Here are some questions you can discuss together:
1. FAITH – What do we believe about God, the universe, mankind, and ourselves? Are they consistent with the truth in God's Word?
2. PURPOSE – What are we on earth for?
3. PRIORITIES – How will we prioritize our marriage and family?
4. GOALS – What should we accomplish as a team, given the strengths, abilities, and burdens that God has given us? How will we continue to grow and improve our sleeves?
5. VALUES – What principles about marriage, parenting, and money will dictate how we fulfill our roles and how we make wise choices?
It's the fundamental things in a marriage — faith, purpose, priorities, goals, and values — that make its foundation shakable or unshakable. So when your relationship begins to feel unstable and rocky, revisit the foundation. If you need to rebuild, then do it! As impossible as it may seem in certain situations, let's be encouraged by this passage: "But He said, 'The things that are impossible with people are possible with God.'" Luke‬ ‭18:27‬ ‭NASB‬‬