I have been spending time with women friends, exchanging notes about their relationships with their mothers and it breaks my heart to hear story after story about their "crazy" moms– moms who are self-absorbed, bitter, broken, unkind, play favorites, and suffer from identity issues.
There are valid reasons behind the bad parenting choices these moms have made, but they may never fully realize how deeply they have wounded their daughters, women who are my friends, who are moms just like me. It's miraculous that these women friends are turning out to be such wonderful moms themselves. That's the grace of God in their lives. However, it's also sobering to be confronted by the reality that my thoughts, words, and actions matter so much to my own girls. I can become a version of "crazy" if I am not spirit-filled and resort to hurting them, too.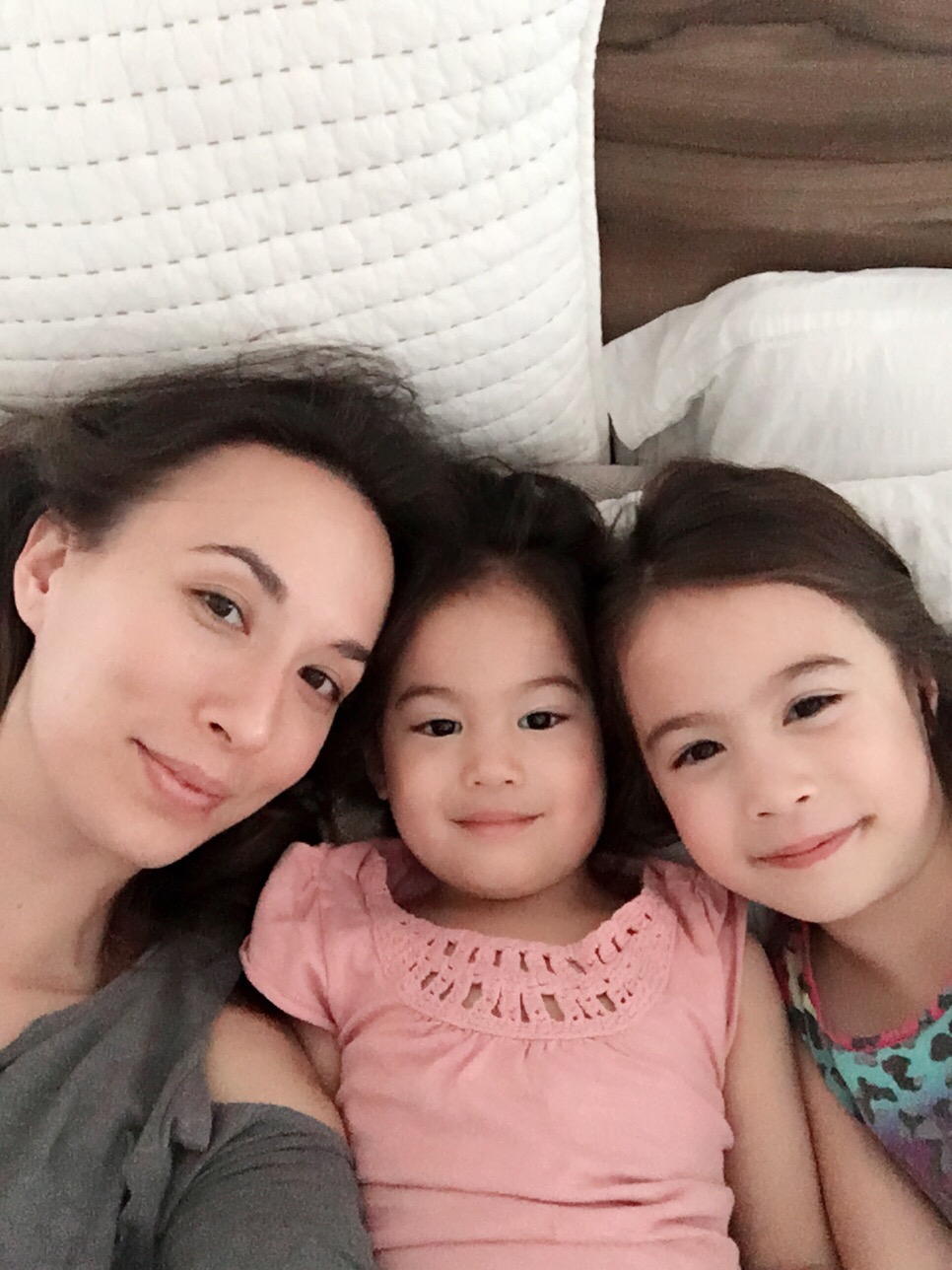 To be honest, there are times when I do. As a homeschooling mom, wrestling with impatience is an everyday struggle. Even if I don't yell at my kids, I feel very exasperated when they don't understand a concept I have repeatedly taught them, or when it's hard for them to exercise logic and common sense when a lesson seems easy and basic. Sometimes this aggravation manifests itself in deep sighs, rolling eyeballs, or negative comments that make my kids feel inadequate and insecure.
Just the other day, I was teaching Tiana math and she forgot how to count to 100 by 5s. Irked at how quickly the lesson faded from her consciousness, I snapped at her and gesticulated with my hands like I was in pain, "I don't understand. This isn't hard. What's wrong? Why can't you get it?"
As I mouthed this out, I gripped the pages of her math book in my hands and motioned like I was going to tear it in half. Even if I wanted to, I really couldn't have because I mistakenly held onto a portion of the book that was too thick.
Tiana noticed all of this, of course. She self-consciously bowed her head to a point where I could still see her beautiful eyes, now troubled, looking up at me with concern and fear. She probably wondered what I would do next and the rest of the kids visibly displayed their anxiety as well.
My heart sank. What was I doing?! An immediate apology was necessary to abate everyone's tension. I took Tiana in my arms and said, "Please forgive me, Tiana, for getting irritated. I love you. I was wrong."
I felt horrid, a big time failure as a mom, as a homeschooler.
Why was I so worked up about Tiana's inability to count by 5s? And why did this display of frustration and rejection on my part have to happen again to my sweet girl? (I wrote about a similar entry earlier last year.)
Well, just like the moms my friends described, I have the same tendency to be controlled by my emotions, to act out of arrogance, fear, and selfishness. The real me is an ugly person whose default mode is to express this ugliness unless I am controlled by the Holy Spirit.
Over the past weekend, one of the topics of a retreat we attended as a family was the "Exchanged Life." The speaker, a good friend of Edric and mine, delivered a powerful message that can be summed up in the phrase, NO LONGER I BUT CHRIST.
I praise God that He didn't just save us from our sins, He equipped us to overcome what is broken and ugly in all of us. He gave us the power to be victorious over our common follies and common mistakes by sending the Holy Spirit to dwell in us when we come into a relationship with Him through Christ.
Most days I am not a crazy mom and this is because of the Holy Spirit's work in my life but it doesn't mean I don't have "crazy" in me. It lurks and waits for opportune occasions to bear itself, fangs, horns, and all, and the damage is not to be diminished.
To the moms who can identify with this struggle and to those who grew up in homes where they never felt unconditionally loved or accepted by their mothers, might I encourage you with this: We don't have to pass on the hurts our mothers wounded us with, and we don't have to be the kind of moms who give in to the crazy in us. We have a God who loves us and redeems our pasts, and who secures our future. He is committed to helping us be the moms we need to be, no matter how we were mothered ourselves or how challenging it may be to fulfill this role in the present. However, we have to make some hard choices.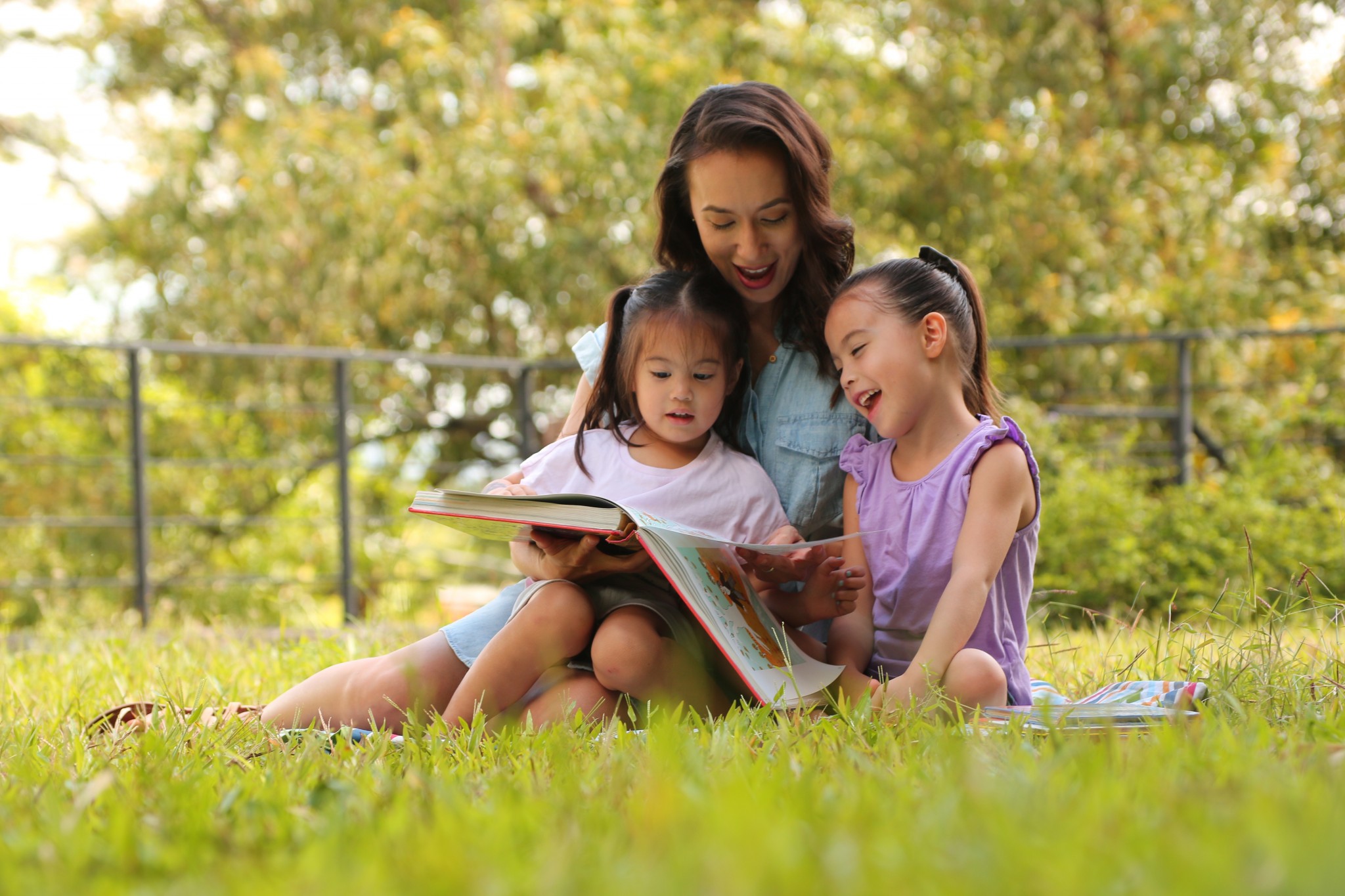 First, we may need to ask for forgiveness from our daughters. And we may need to forgive our moms (even if they never say sorry.) If we don't, bitterness will defile us and those whom we love.
"Pursue peace with all men, and the sanctification without which no one will see the Lord. See to it that no one comes short of the grace of God; that no root of bitterness springing up causes trouble, and by it many be defiled;" ‭‭Hebrews‬ ‭12:14-15‬ ‭
Next, we have to invest in relationship-building activities and routines that minister to the hearts of our daughters. It can be reading to them, learning to cook together, taking walks, having "tea or coffee" (my mom does this with my sisters, sisters-in-law, and me periodically), going to the grocery or doing errands together, giving random hugs and being generous with words of appreciation for their character, their talents, and abilities. The point is to do with them and for them what matters to them, what makes them feel special and important.
Two nights ago, my eldest son, Elijah, reminded me to tuck Tiana into bed when he carried his little sister, Catalina, into the girls' bedroom. Tiana remained awake, unwilling to retire until I prayed and kissed her goodnight. I happened to be caught up in a long conversation with a friend who needed some counseling so I assumed that Tiana fell asleep.
By this time, I had comfortably settled in to sleep but Elijah's reminder encouraged me to inconvenience myself to be with her. I stepped into her darkened room quietly and caught sight of her sitting up in anticipation, hoping I hadn't forgotten. She smiled with relief as I came to her side to smother her with a kiss and hug, and pray with her.
"Were you waiting for me?"
She nodded and then peacefully slipped under the covers and closed her eyes.
That moment gave me a picture of what daughters are like. All daughters, no matter what season or age, are hoping that we will notice them, accept them, and desire to be with them. Let us break the cycle of pain we inherited or the one we initiated by meeting their need for our affection, attention, and affirmation so that we can create a cycle love that our daughters will pass on to their future families.