When I wrote the book, When a Good God Allows Rape, my purpose was to use my personal story to reach out to broken and wounded people and to give God the glory for what He has done in my life. By God's grace, the book became a bestseller last year as reported to me by my publisher, OMF Literature. When the royalties came in a year later, God impressed upon my heart to give the money to Him, as my first fruits. After all, I had written the book for His purposes, so logically whatever I earned from it should go to His work.
However, this prodding came at a time when Edric and I were a little tight financially. Although we were getting by and we were still comfortable by God's grace, Edric had taken a six-month leave from the show, ANC's On the Money, in favor of focusing on Homeschool Global and the Homeschool Association of the Philippine Islands (HAPI). As result, he also gave up part of the income that came with him being the lead anchor. So any influx of money was good news!
Yet I praise God for Edric's response to God's leading about the royalties (even though he didn't struggle a little!). When I told Edric that God convicted me to give the money from my book's earnings back to Him, Edric fully supported me. He said, "Go for it!"
Even if Edric knew that money could have been useful for us at that period in time, he understood the principle of giving back to the Lord what belongs to Him in the first place.
How true it is that you cannot out-give God! Shortly after, an agency set up an appointment with Edric and me to pitch an idea for a year-long campaign involving our family. It was for the milk brand, Friso, by Frisland Campina, a company based out of the Netherlands.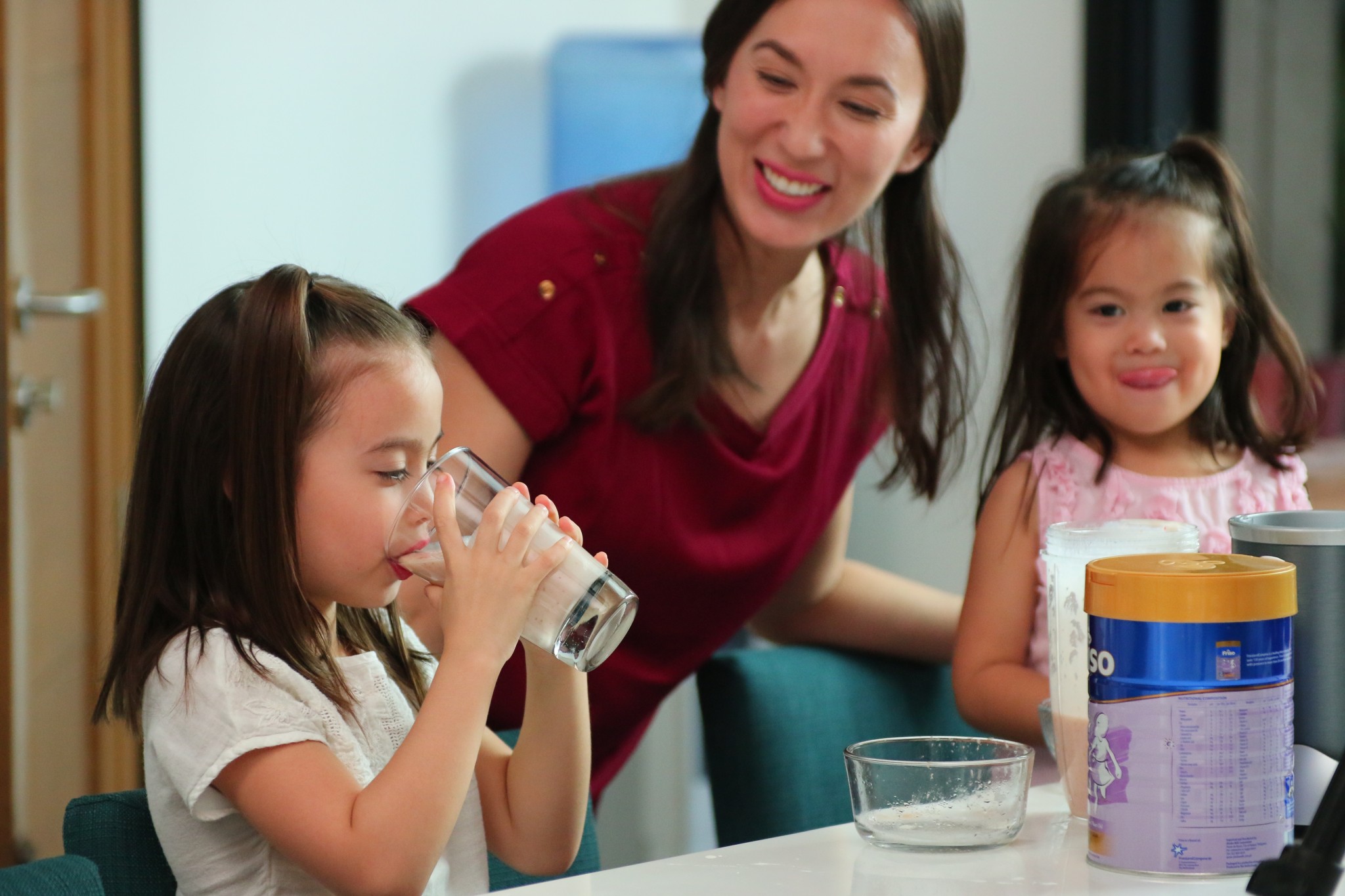 Previously, I had also been approached to be part of another milk company's marketing efforts but that fell through. However, God knew that Friso was a better fit for our family because of its philosophy.
Unlike other formulas, Friso is committed to making its milk easy on the tummy of children. The process it goes through before going into the can is a gentle one. It receives heat treatment only once, which means that it preserves the integrity of its proteins so that kids are less prone to constipation when they drink Friso.
I am also a breastfeeding advocate, so formula is only an option above two or three years old for me. Thankfully, the specific product of Friso they were asking me to represent was for three years old and up which means I didn't have to compromise my conviction about breastfeeding.
Furthermore, Friso keeps their product as natural as possible, without neglecting nutrition. All the farmers of Frisland Campina are the owners of the company, so they are personally involved and invested in the care of their cattle. Their cows have a very happy life! They have required grazing times outdoors and they aren't forced into machines to be milked. Farmers also pass on their trade to their children and teach them the science behind raising cows, the quality of the grass that they feed on, and how to create an environment that stimulates the optimum production of milk.
Watching the videos of the farmers mattered to me a lot. Since I homeschool my kids, I've never been one of those moms who gets suckered by the pitch of milk companies who say that their milk increases the IQ of children. Although I believe that nutrition certainly enables brain development, most milk brands provide good nutrition. However, since homeschooling is one-on-one, I know that my kids' education is customized in such a way as to maximize their giftedness, interests, and strengths, as well as augment their weaknesses. So when Friso told me that their milk brand protects gut-health in kids because of the process that's involved in getting it from the grass to the glass, then that interested me! And when I was shown fat cows grazing happily outdoors and scenes of fathers mentoring their sons about their trade that resonated with me!
Plus, I couldn't help but see a parallel between the cows and my own kids. As the farmers of Frisland Campina are concerned about keeping a natural environment to ensure that their cows are as healthy as possible, I would like to think that God has given me, through homeschooling, the most natural setting for my kids to mature and develop holistically. My kids aren't rushed to and from school, they don't spend useless hours in traffic, they aren't robbed of ample time each day to play and explore, and they have good friends whose families I am well acquainted with. They stick to a schedule, but they also get to learn beyond the books we use, and they aren't taught with cookie-cutter approaches that classrooms have to implore for large groups of kids.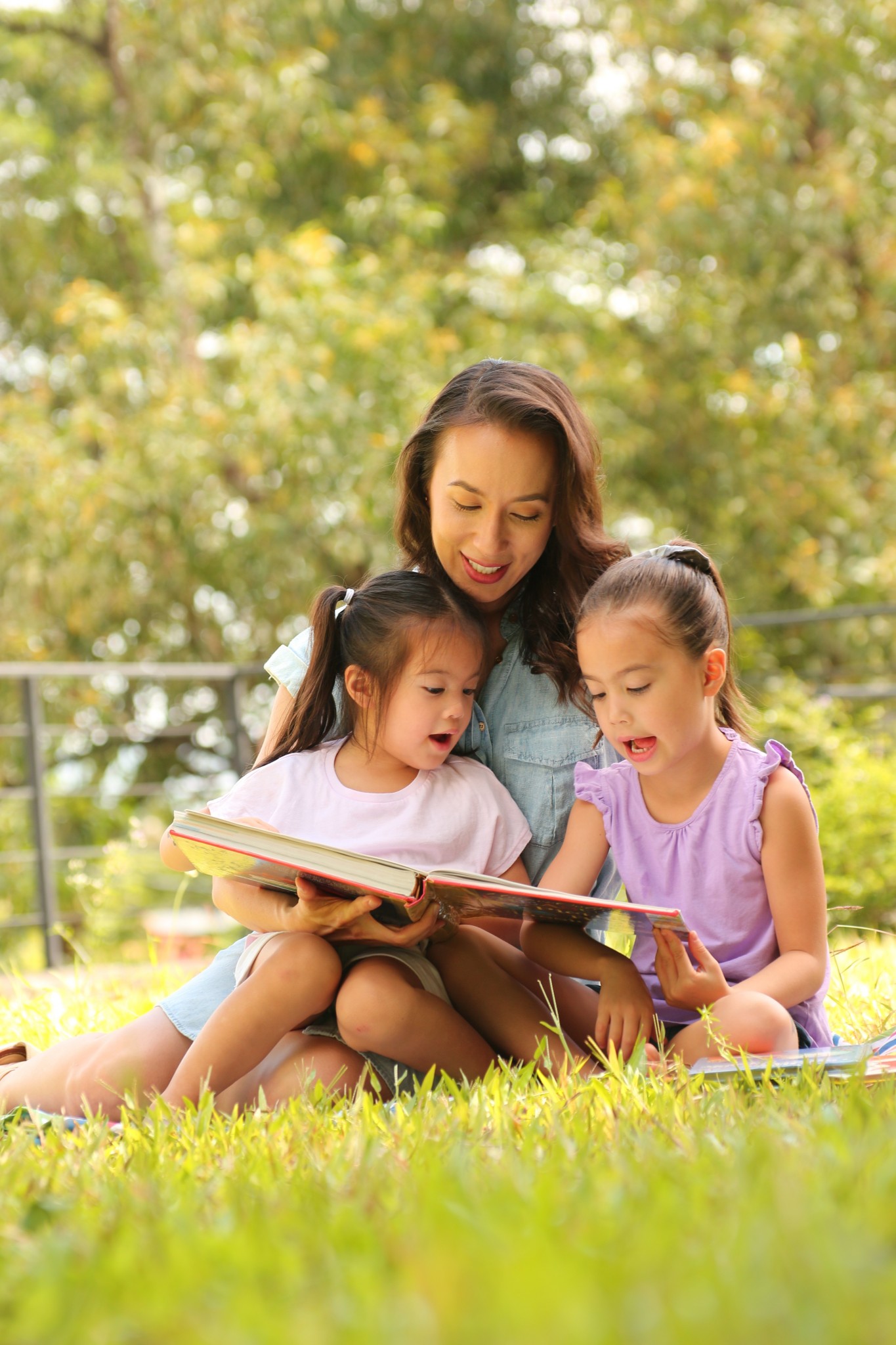 I'm sharing all of this to magnify how good God is, how He opened the door for our family to be a part of Friso's campaign as endorsers, a company that is aligned with our own values, and one that offered a financial deal that far surpassed what I gave to the Lord from my book's royalties. This all happened after I obeyed God's nudging to present my first fruits to Him instead of hording it for myself, which I was tempted to do.

May this entry encourage you to trust in God's goodness, too. I want you to know that God is a magnanimous God who delights for us to experience His blessings. There are occasions in our lives when He intentionally withholds material comforts, but there are other moments when He deems it the best time to release His generous provision.

What this experience taught me and continues to teach me is that God often tests the condition of our hearts by way of our pockets. Exodus 23:19 says, "You shall bring the very first of the first fruits of your soil into the house of the Lord your God."
Money affords us this façade of security and it's very easy to adopt the perspective that the money we earn belongs to us because we worked hard for it. However, provision ultimately comes from God's hand, therefore our greatest security is not in acquiring more money but in obeying Him and following His leading in our lives. 1 Chronicles 29:12 rightfully declares, "Both riches and honor come from You (God), and You rule over all, and in Your hand is power and might; and it lies in Your hand to make great and to strengthen everyone."