Only recently, I discovered that the stomach functions like a second brain. Gut health is so important, you can actually cure yourself by eating the right food and avoiding the ones that are actually killing you silently.
For example, I have dealt with memory issues and slight insomnia in the last year. These problems became more pronounced in the last quarter of 2016. At first, I dismissed these concerns as consequences of busy-ness and too much activity. However, when I met with Life Science Senior Medical Consultant, Dr. Oyie Balburias, he explained that my root problem was most probably mal-absorption of protein.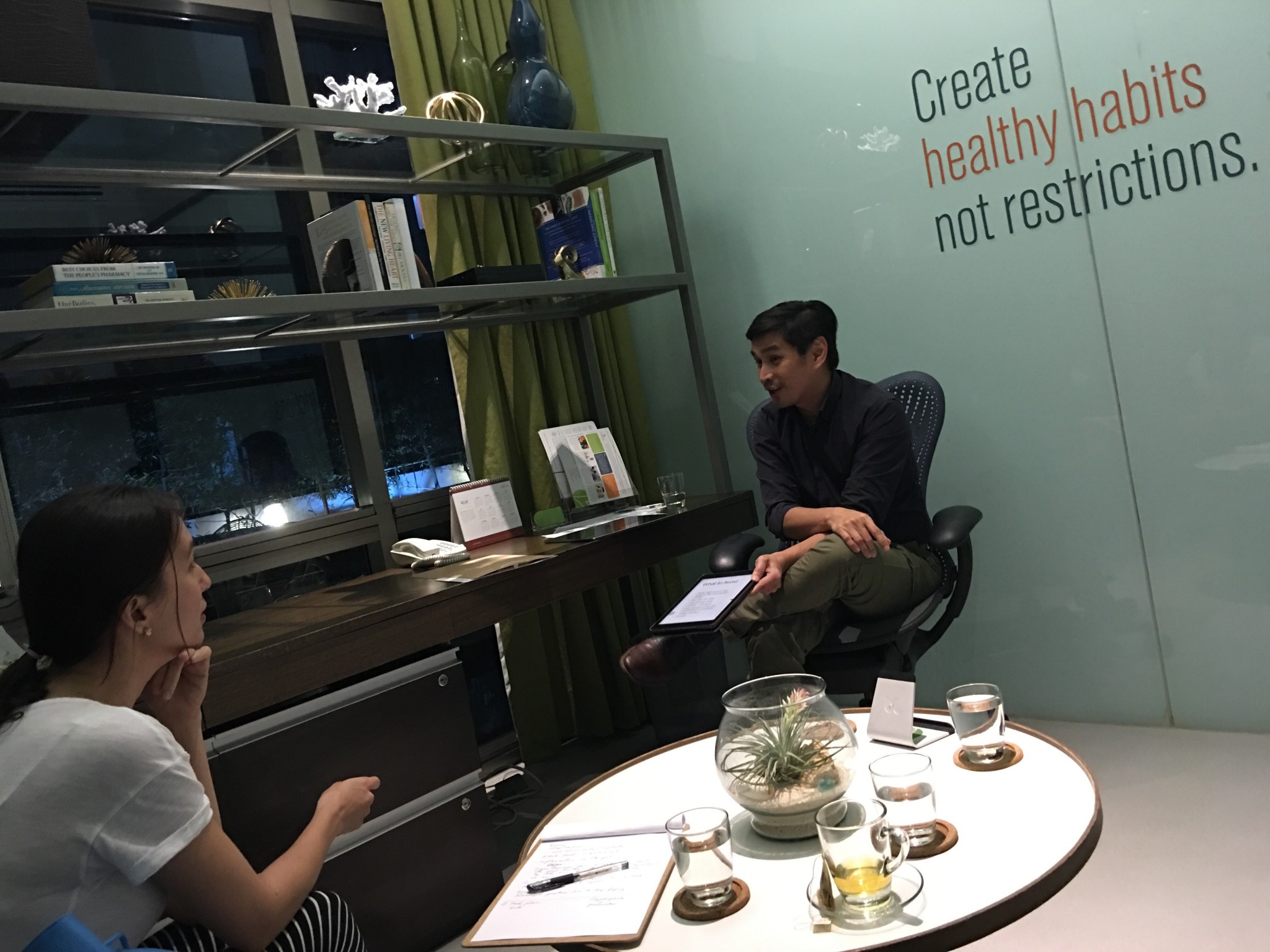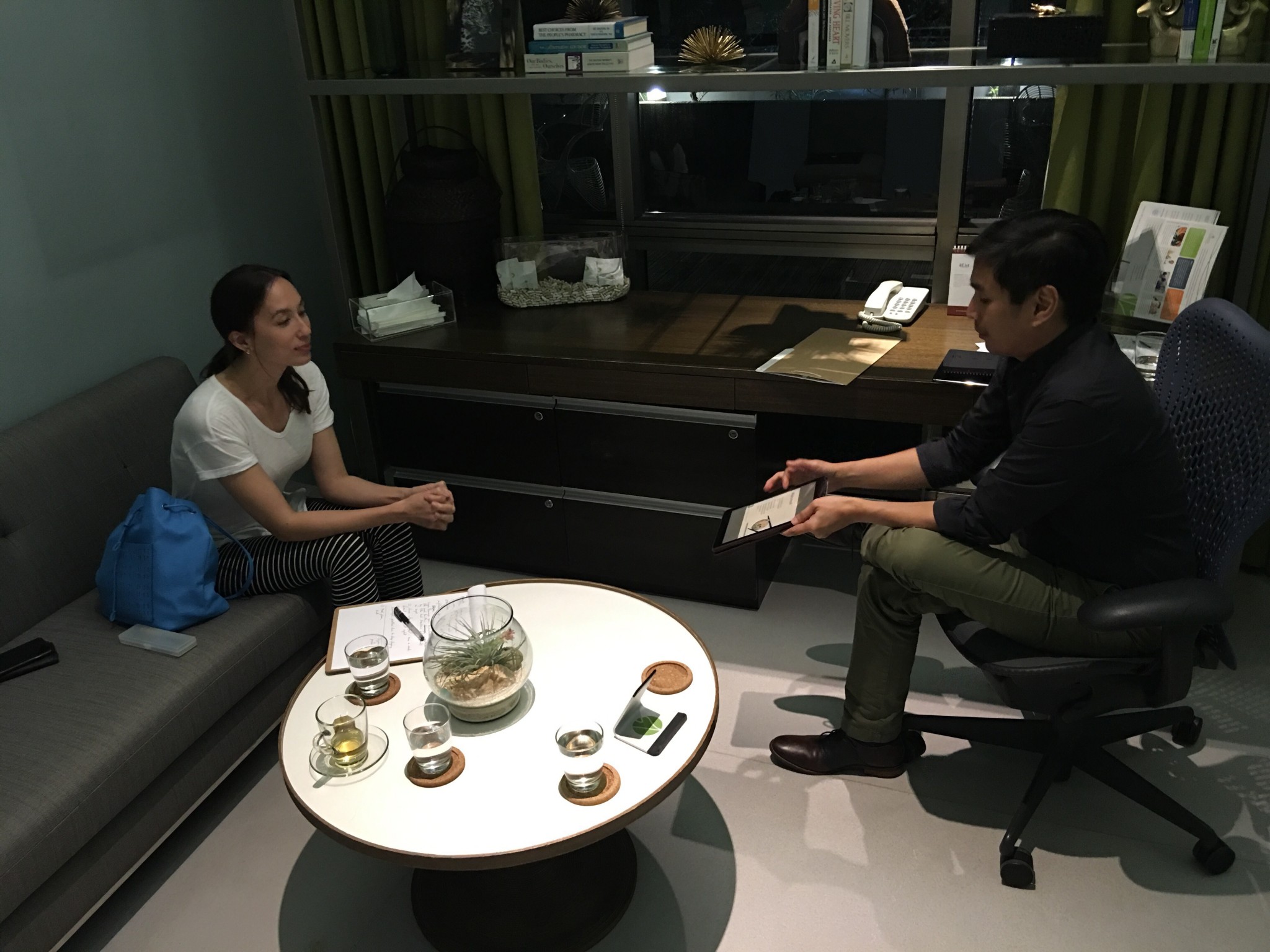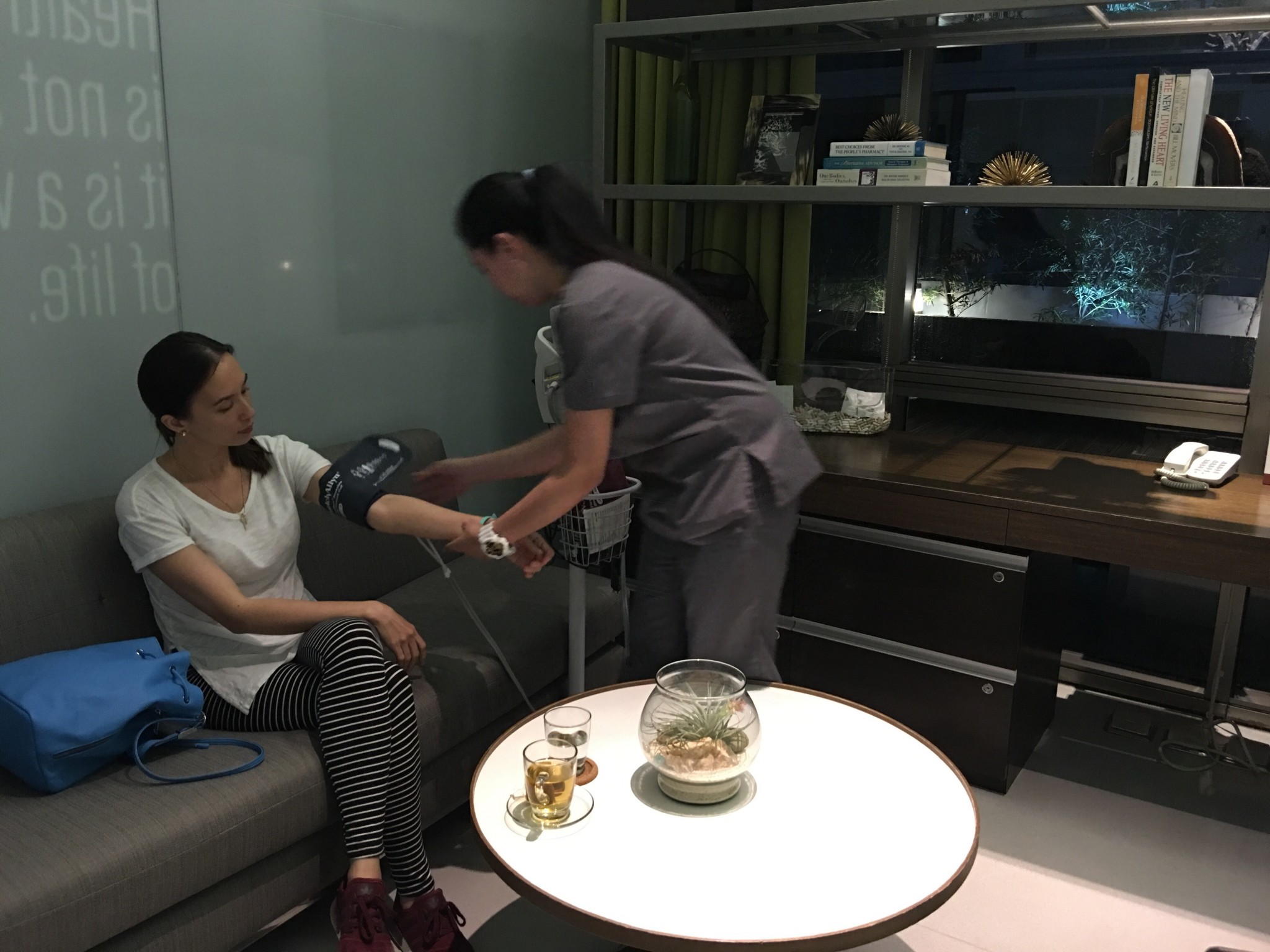 Although protein is part of my regular diet, my results and lengthy discussion with him revealed that I am deficient in it. Interestingly, I also work-out and exercise regularly but my body scan showed that I was a negative 2 for muscle, which means my fat to muscle ratio is that of an under-exercised person! That was sobering! (And depressing!)
Until I cure my "leaky gut" issue by changing my diet to avoid foods that I am intolerant to, I will continue to have protein-absorption problems. Furthermore, I have to ingest the right mix of macro and micro nutrients, which Dr. Oyie prescribed for me.

What I appreciate about functional medicine is that it considers how everything about the body, such as its organs, systems, emotional and spiritual dimensions, are interconnected. With functional medicine, prescription medicine isn't the first option, rather it is a person's "relationship with food" that becomes the primary means to achieve one's health goal.

According to Dr. Oyie, "Often times people eat their way into the problems or illnesses that they currently have and the best way to start the healing process is to eat their way out of it. All of this starts with an improved relationship with food. For many of us, our relationship with what we eat is often complicated. We know what's good for us but we can't help sneaking in that piece of cake in the middle of the night or grabbing fast food when we're in a rush. For some it's gotten so complicated, that their relationship with food has become counterproductive to their physical and emotional wellbeing."

I sat through my three-hour consultation with him– a very comprehensive look into my history—and thought to myself, "This all makes so much sense!"

One of the reasons why it's so hard to change our eating regimens and food preferences is because our stomachs, being the second brain of our body, "control us." If we develop an addiction to sugar, it's because our stomachs have programmed our brains to like it. So we have to slowly eliminate foods that are harmful to us. Many people, for example, don't do well with dairy or wheat. Personally, I've noticed that wheat causes bloating in me. So I've tried to stay away from it as much as possible.

Dairy is a tougher one to remove for me (and my kids). Out of curiosity I asked the doctor whether dairy was okay for kids. He said, for as long as cows aren't injected with hormones, antibiotics, and steroids, then dairy is okay for kids (those who don't have lactose intolerance).

I researched about the milk that my kids drink – Friso. It's also the brand our family endorses. And I found out that Friesland Campina does not inject their cows with hormones, antibiotics or steroids. Hooray! They try to keep their milk as close to nature as possible. So I can give Friso to my children with a good conscience. They need the calcium and nutrients which I don't want to compromise on.

Dr. Oyie also emphasized how a child's gut health has to be established very early on, as early as the first two years of life. Otherwise, children tend to have allergy issues and other health complications. And what a mother eats and doesn't eat before and during pregnancy plays a crucial role in the formation of a child's healthy gut. A lot of sugar while pregnant is a big no-no!
Since I am learning all of this after the fact, I have to be wise about the way I feed my five kids who are all beyond two years old. It's still possible to restore gut health in my kids, which is the good news.
As for me, Life Science will be prescribing a diet very soon which I hope to be able to share with you. But, every person has specific needs so it is best to do a thorough assessment of your over all health before subscribing to any diet.
That's another principle I learned from Dr. Oyie. "Each person was uniquely created by God," as he said, "and therefore its needs are also unique." What works for me may not work for you, and what works for you may not work for me.
Edric, for example, is in much better health than I am. Even though we pretty much eat the same foods at home, and we both avoid sugary foods and junk foods as much as possible, he is healthier than I am. I honestly felt very jealous when I first saw his results. However, his problem has to do with the mitochondria in his cells. Since he tends to get very busy and his schedule is hectic, Dr. Oyie advised that he needs to eat a diet that's for athletes, and that he needs to learn relaxation techniques and how to "switch off" when it comes to activity. According to him, things like watching TV and internet surfing and are not positive sources of relaxation. Screen time at night wakes up a person's system, confusing its natural reliance on circadian rhythms. So Edric also quit watching TV series before bedtime.
True forms of relaxation and recharging are praying, fasting at least once a week (which resets the body), deep breathing and meditating on truth — God's Word. My sister, who is also into functional medicine, suggests that uplifting music is beneficial as well. Personally, I find that being outdoors, climbing mountains, sitting in a bath tub, and getting a foot and head massage help me to de-stress.
Of course, Edric has to intentionally set aside moments for rest in his calendar, too. This year, he committed to do this and asked that his assistant to create "blackout" dates when he won't schedule any commitments. I was relieved to hear this because his schedule naturally impacts mine.
I wrote a little bit about functional medicine earlier this year and it seems to be a topic I keep returning to. On the one hand, the philosophy behind it is so sensible — nutrition, wise choices about how we use our time, manage stress, rest, and exercise are the best ways to achieve optimum health for me and my family. On the other hand, I am writing about this again because my struggle continues to be with food. I love to eat! So this knowledge about gut health and its impact on the body is a reminder to apply self-control and discipline! As Proverns 25:28 says, "Like a city whose walls are broken through is a person who lacks self-control." How true it is that the body breaks down when we can't exercise self-control over what we eat!