I recently got the kids' eyes checked. Thankfully, only Elijah needs to continue wearing glasses. Another blessing is that his eye grade hasn't changed. Usually, each eye check-up can be traumatic for him since his grade jumps significantly higher.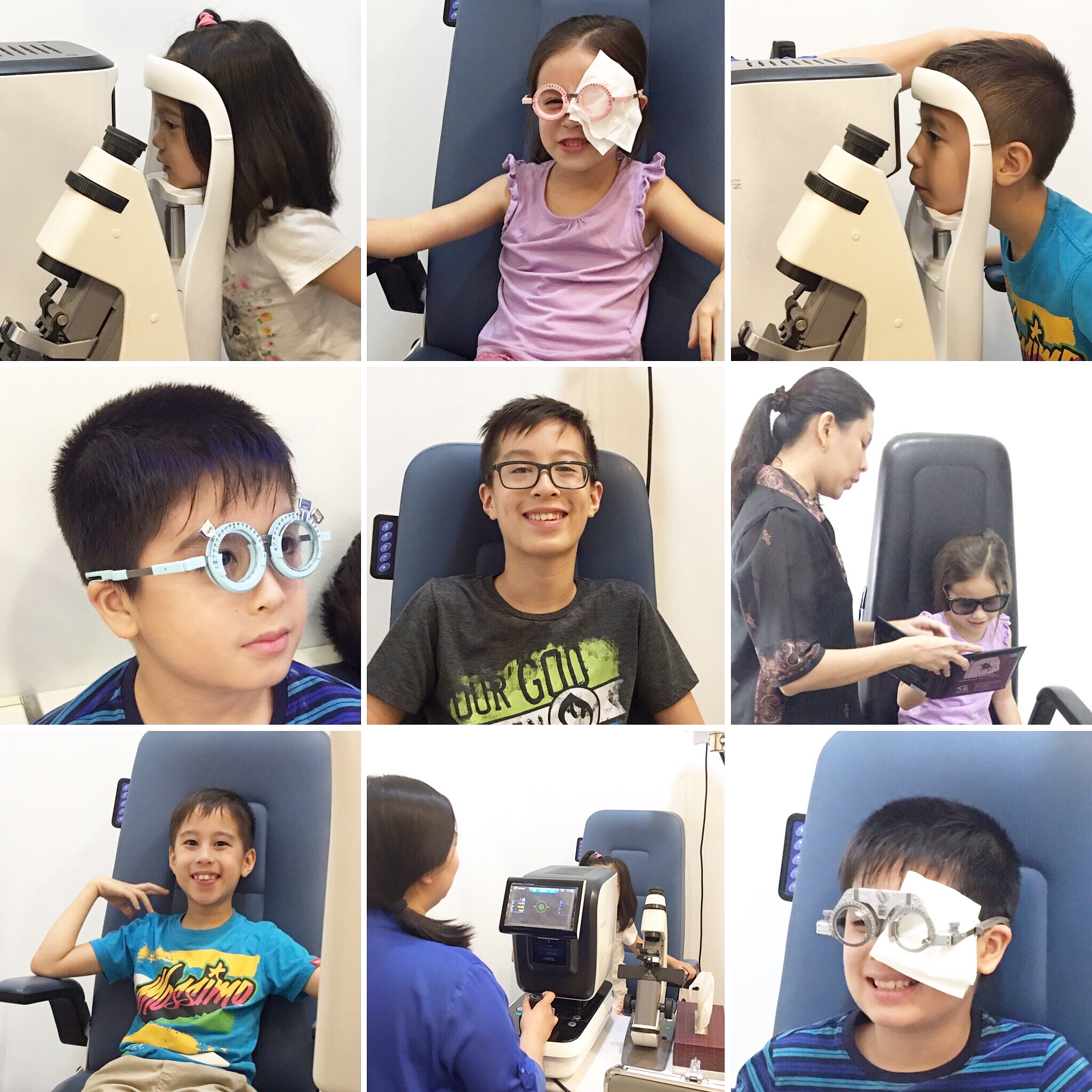 The only difference in his lifestyle before the last couple of checkups has been spending more time outdoors.
After we moved into our home from condo living three years ago, one of the things that we agreed to do as a family was to go outside for good sunlight, especially after we learned about how beneficial it is for the development of the eyes.
Whether it's playing with pets, running around the yard, or exercising, Edric and I ask our children to be under the sun for part of the day. The best times are, of course, before 10 am and after 3 or 4 pm in the afternoon when the sun isn't so dreadfully hot.
Growing up, I played outdoors every day. Being indoors seemed so boring to me. Everything fun to do happened in our backyard — tree climbing, sports, playing with pets (I even had a pet monkey named Chi-chi) or building forts. Since my parents didn't encourage us to watch a lot of television we channeled our creative energies toward outdoor play.
I know it's not entirely fair to compare the kind of lifestyle I had with the circumstances my children are exposed do. I didn't have much technology growing up apart from computers. So I get it. It's not the same. Kids want to stay indoors to be on their gadgets. However, I don't think it's impossible to instill a love for the outdoors in my kids.
We can implore the power of modeling. When I run around our village, I invite my kids to run with me. They aren't always up for it but when I include a stopover at our community park to get some snacks, they are more convinced to join me because a reward is involved. As for Elijah, who is more mature, he is my prayer partner when I run and he willingly accompanies me.
I also REQUIRE my kids to engage in outdoor play. It helps that my kids are homeschooled, so I can insist on outdoor play as part of their daily schedule. Their studies generally end by 1 or 2 PM (at the latest), which means they have ample time to spend outside.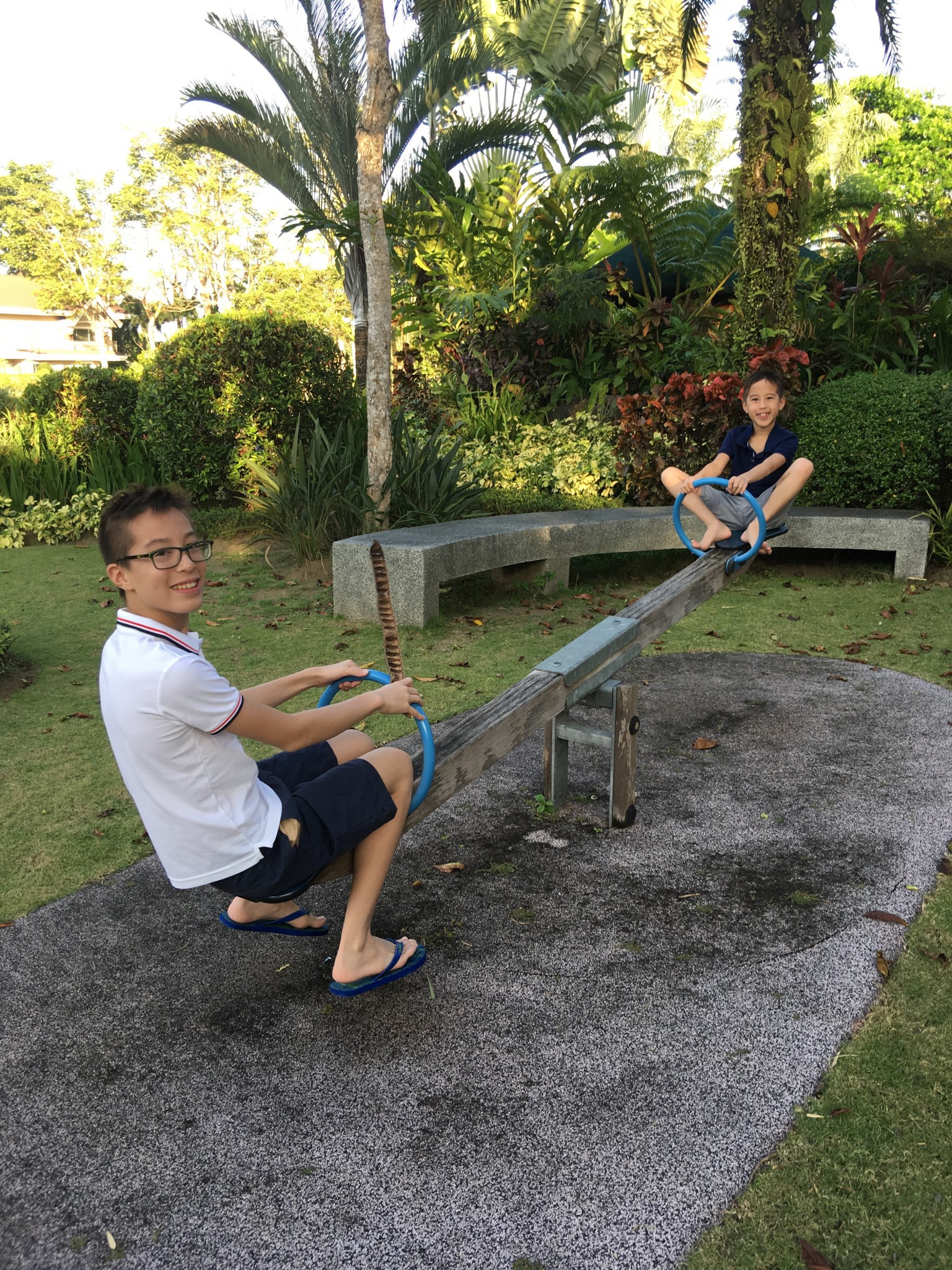 Studies show that anywhere from 15 to 45 minutes of good sunlight makes a significant difference in a person's health. I find it interesting that sunlight is also necessary for the regulation of our mood.
Kids who stay indoors everyday don't produce enough serotonin which can lead to depression. Healthline published an article which included a section about the sunlight's effect on our mood. "The light-induced effects of serotonin are triggered by sunlight that goes through the eye. Sunlight cues special areas in the retina, which triggers the release of serotonin." Serotonin, as we know, boosts mood and helps a person to feel relaxed and focused. Beyond strong bones and good eyesight, the sun is an important factor in our children's emotional health.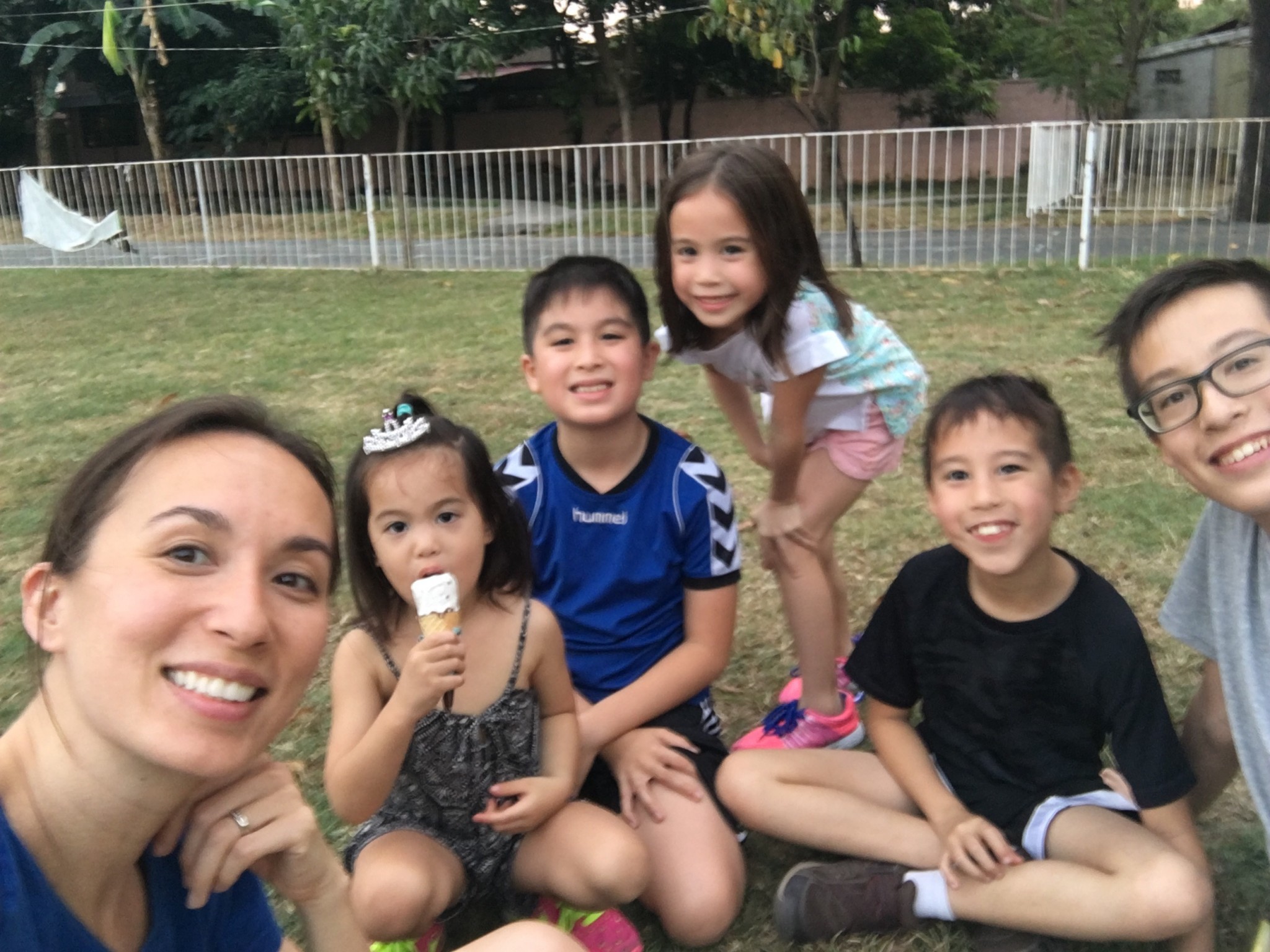 Even though kids may gravitate towards their devices, I also believe that giving them productive things to do outdoors will make them look forward to playing outside. Since my daughters and I are endorsers for Friso, a milk brand which believes in promoting natural health and wellness in children, the Friso creative team helped me think through some ideas to try with my kids, one of which was backyard "farming."
Truthfully, I have a black thumb. But, together with my girls, we learned how to plant lettuce and pechay. It wasn't rocket science. Furthermore, the girls enjoyed feeling the soil with their hands, dropping each seed into the earth, playing with their shovels, and using their watering cans.
Another idea is to take care of the garden together. At present, our yard badly needs tending. This really falls under Edric's scope of responsibility since he volunteered to be in charge of our landscaping. We are waiting until rainy season to add more plants, but in the meantime, he tries to get the boys to help him mow the lawn and trim our bamboos. Since the boys like working with tools, gardening is actually fun for them.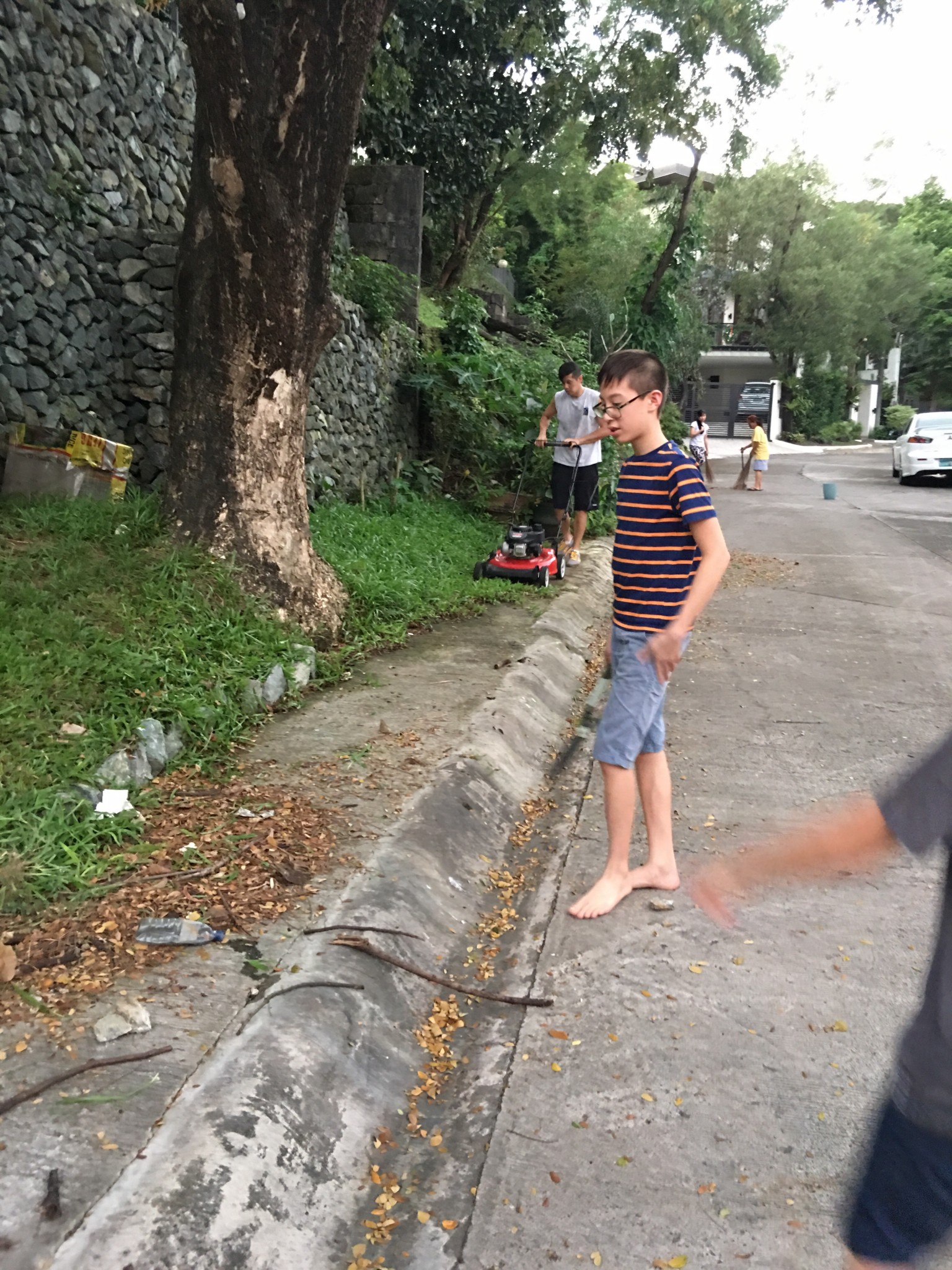 Edric also prefers to buy toys and games for our kids that will lure them outside. One of the reasons why Edric and I invested in an outdoor playground from HMR was to make the backyard a hang out place for our kids. (I am praying that we can also get an outdoor trampoline for them.)
Our older boys have also been challenged to successfully shoot x number of basketballs into the hoop in our culdesac. This keeps them outside for at least 45 minutes. Sometimes Edric also plays competitively with them and forces me to join so that the match ups are fairer. (I don't like running into sweaty bodies but I do it because it's family bonding time.)
Yet another idea is having a picnic together in the afternoon. Every now and then I tell the kids, "Let's bring out the mat and take some snacks outside!" They love doing this.
About a month ago when the weather was better, we also brought kites to a spot where the kids could fly them. Titus especially appreciated this. He ably flew his kite while the other struggled. But everyone had a great time.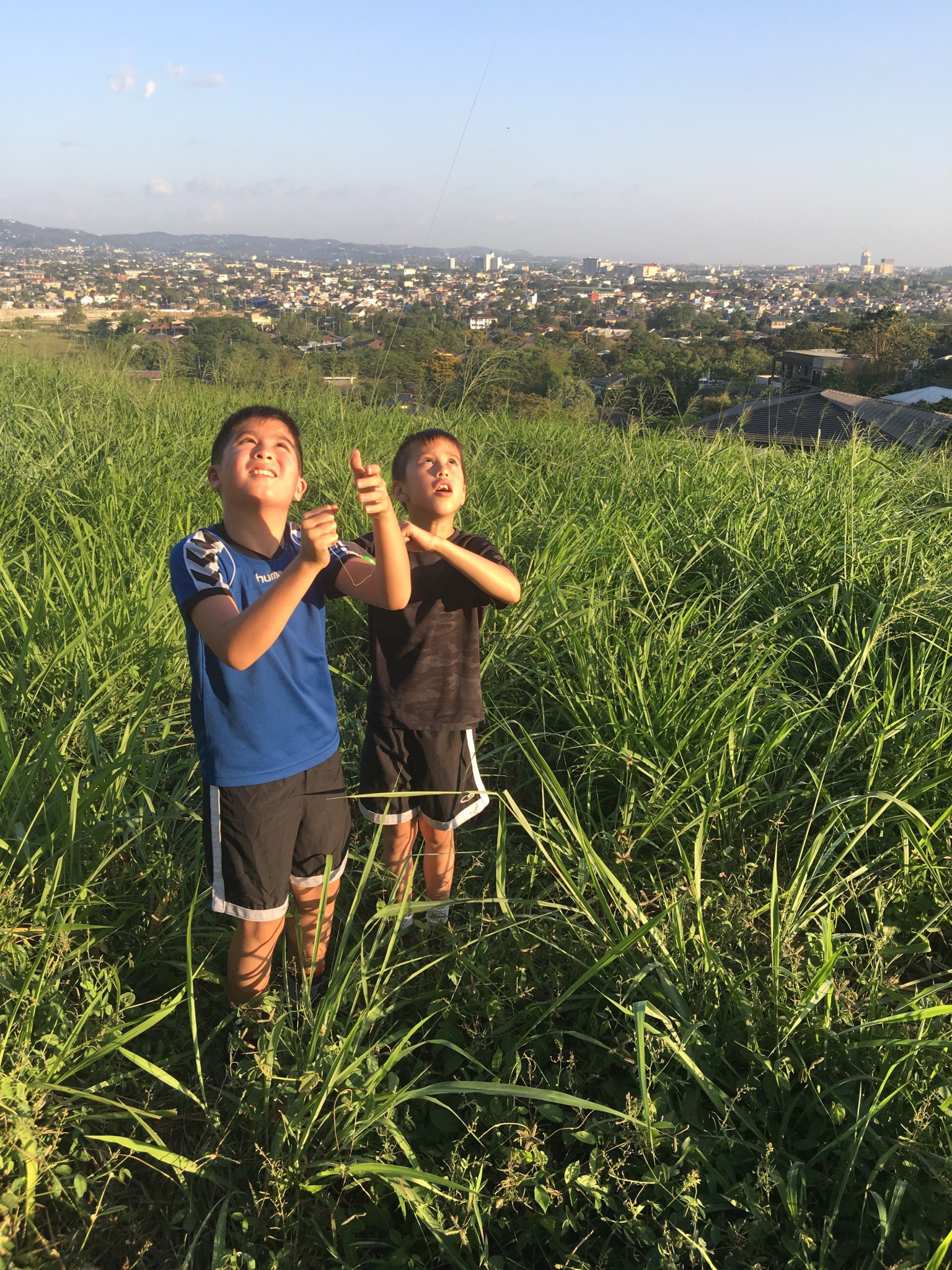 Making kids responsible for pets also works. Whether it's a dog, cat, or bird, kids tend to be motivated to play with their animals. When I had a pet monkey named Chi-chi, I spent hours holding her and bringing her around the yard. She didn't have a leash. She roamed freely (which eventually became an issue since she was very mischievous!) Yet, having her as a pet definitely got me outdoors.
The point is, there are many ways to encourage our kids to play and be outside instead of cooped up in the house for hours and hours hovering over gadgets. It's our responsibility to educate our kids about the benefits of sunlight and inspire them to enjoy the outdoors. Eventually, we won't have to force them to go outside because they will realize how fun it can be!