As much as possible, I try to instill in my kids the value and discipline of picking up after themselves. Even little Catalina, at three years old, is learning this habit. I need to repeat instructions with her more often than my older kids. However, they all know that in our home, your mess is your responsibility. When they forget, I remind them.
The homeschool room gets the messiest, especially at the end of the morning when cut and torn paper, writing instruments, craft materials, books and notebooks, as well as a few toys pepper the room. Catalina probably contributes to seventy percent of the disarray.
Tiana, who doesn't like disorder, will grab a broom and begin sweeping. Edan takes the initiative to return his books to their proper location. As for Titus and Elijah, they need some gentle pushing to motivate them to clean up as well. Everyone is supposed to put their own books away, on their designated shelves. It's part of their learning experience, and something that I am pretty sure my future daughters and sons-in-law will thank me for. Wink.
I have also instructed the household help to reinforce the cleaning-up-after-themselves habit for my kids. It's so easy to be lazy and delegate tidying up to others, but my kids won't learn about stewardship, responsibility, or organization this way.
I am not at the level of tidiness that my sister-in-law, Jenny, is…someone who is a neat freak in a good way. She's my peg for orderliness. Yet, I would like to think that I have improved over the years of being married to a wonderful husband whose idea of a cathartic experience is to clean out his closet and de-clutter. He is strong and masculine, but I find it adorable when I see him standing in front of his side of the walk-in closet, humming a tune while taking stock of what to throw out or give away, how to re-arrange his shoes, or thoughtfully line up his shirts and pants.
Living with someone who abhors clutter, who feels ruffled when his things are moved an inch from their original location, has caused a little bit of his OCD behavior to rub off on me. I am still messy in comparison. But we do share a common liking for keeping the home tidy.
Very simply put…we prefer to avoid stacks of objects, books, and papers on desks or cabinets, and we throw away, donate or garage-sale surplus and unused possessions that needlessly collect dust. As I share this, I actually feel guilty about three areas in the home that require sorting yet again — the linen closet with two bins that I haven't opened in a number of months, the guest room closet which the househelp recently stuffed with miscellaneous items, and the storage room, which is, well, collecting more storage.
Going back to training the kids…
Recently, I was asked to write about Simply Modular: "the first modular storage system designed for those who like to constantly change interior layout and move around through the use of simple connectable planks. Planks come in different colors are self-assembled into different styles to meet the individual needs of the furniture."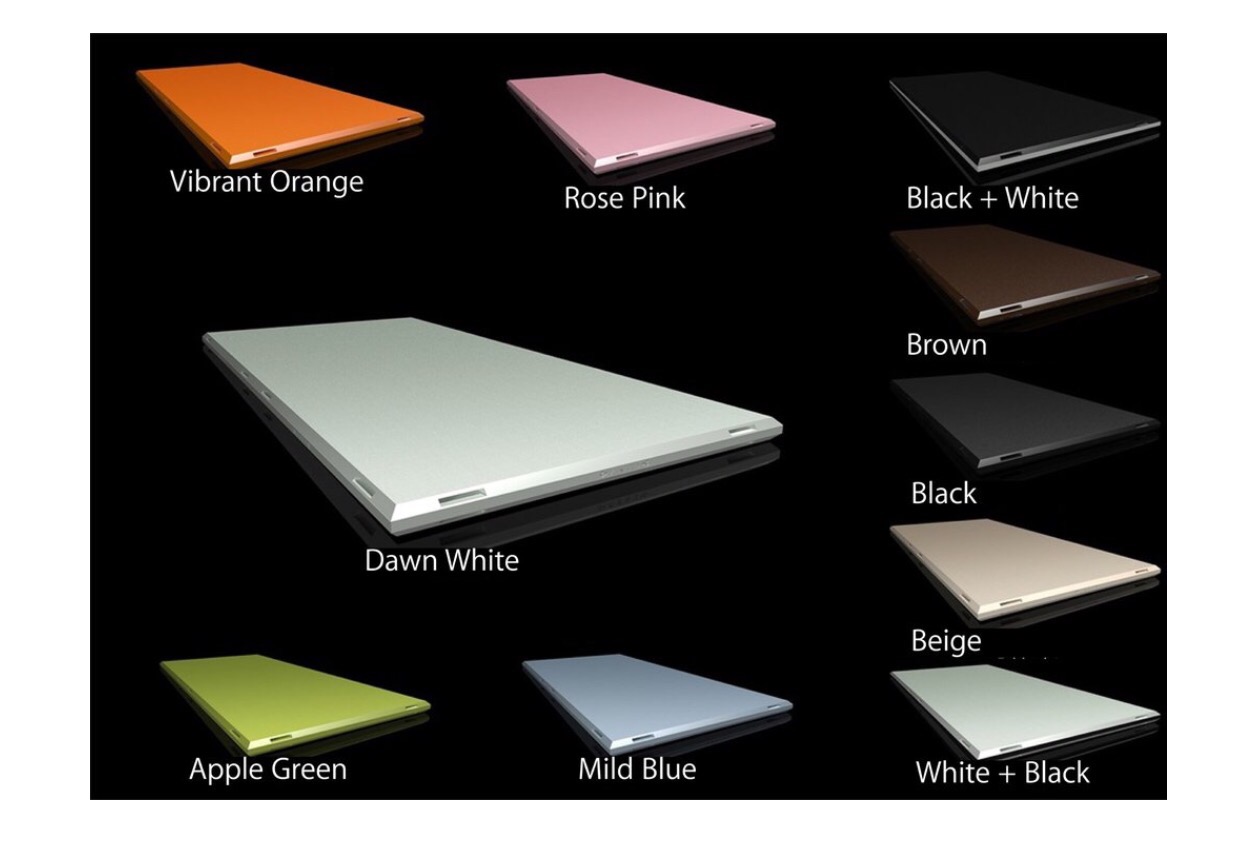 My boys jumped on the opportunity to assemble the planks. The experience served as an application for geometry and logic. They had to configure the planks according to their design. And when they made mistakes, it was easy to take the planks apart again.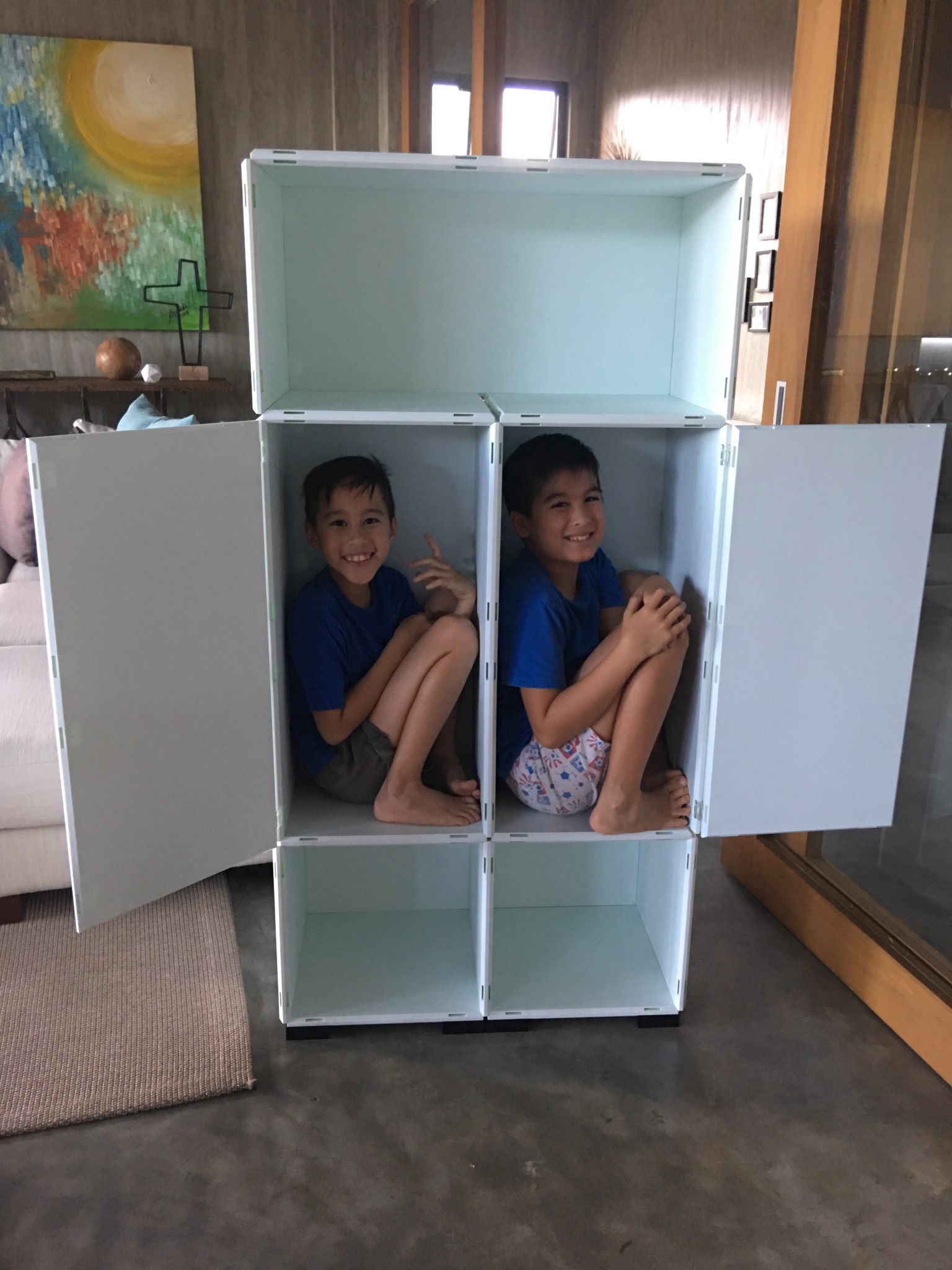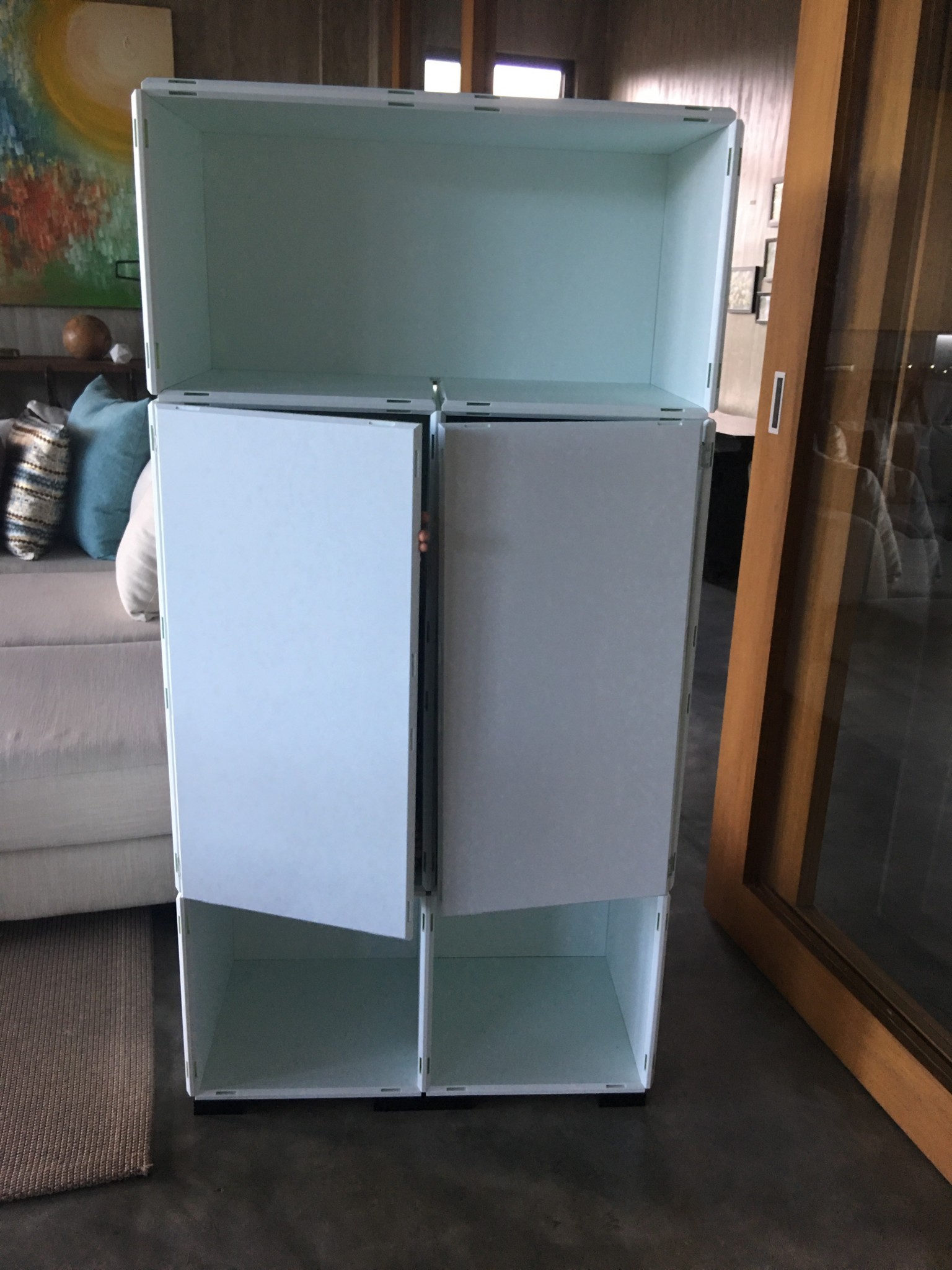 Naturally, Titus, my mechanical son, was very eager to participate in this. Elijah, too, took charge of the building. He even instructed me what to do.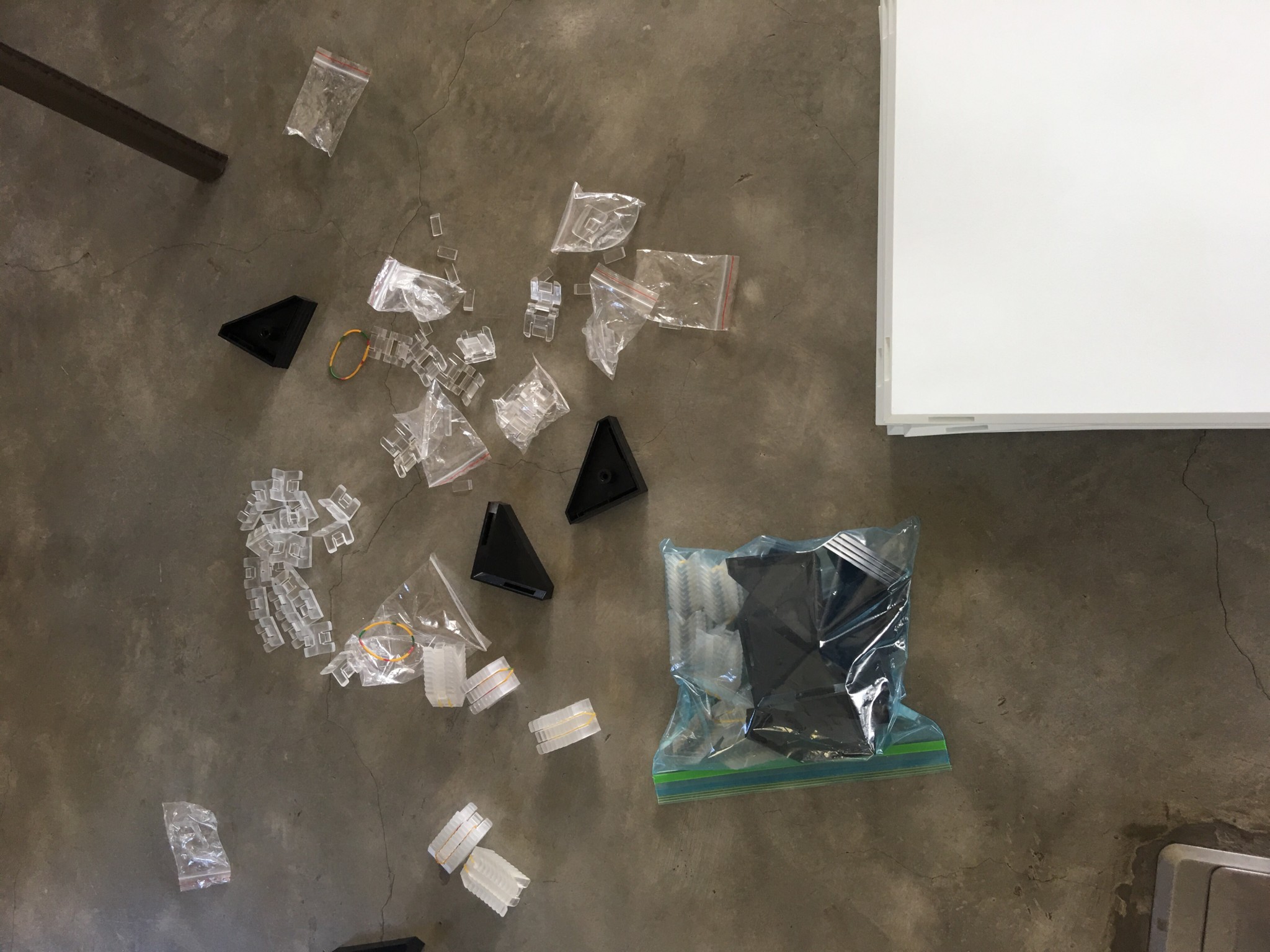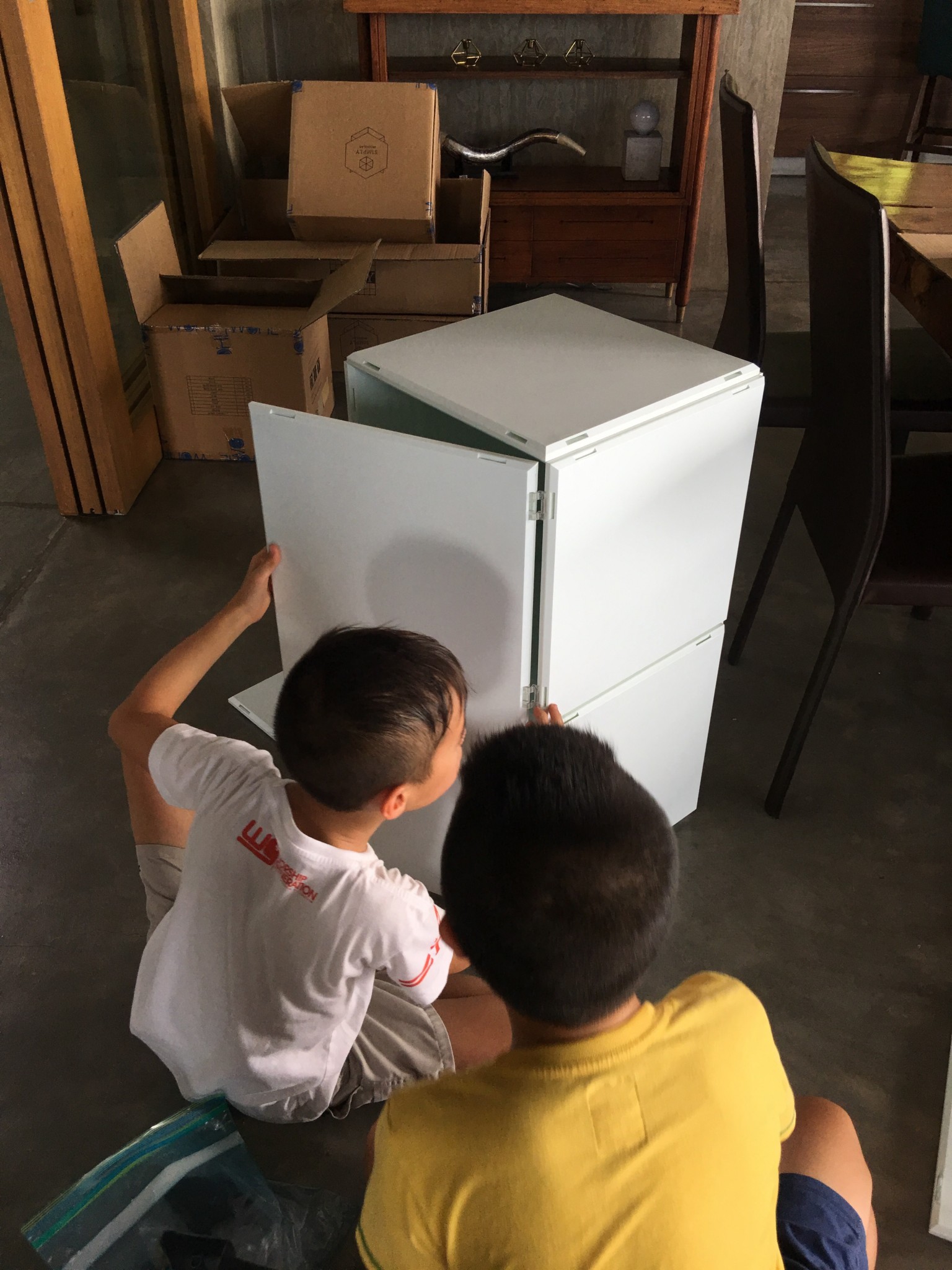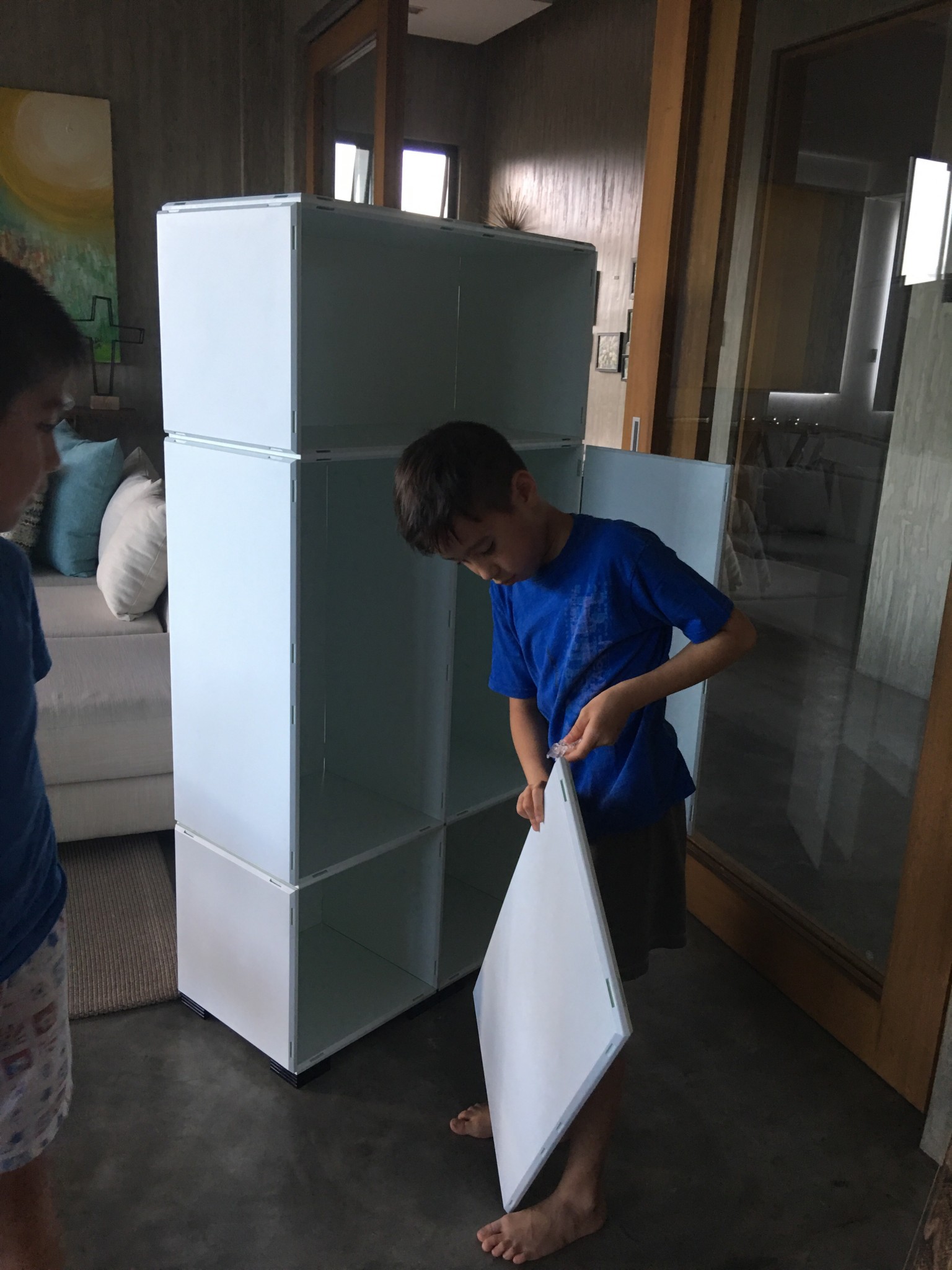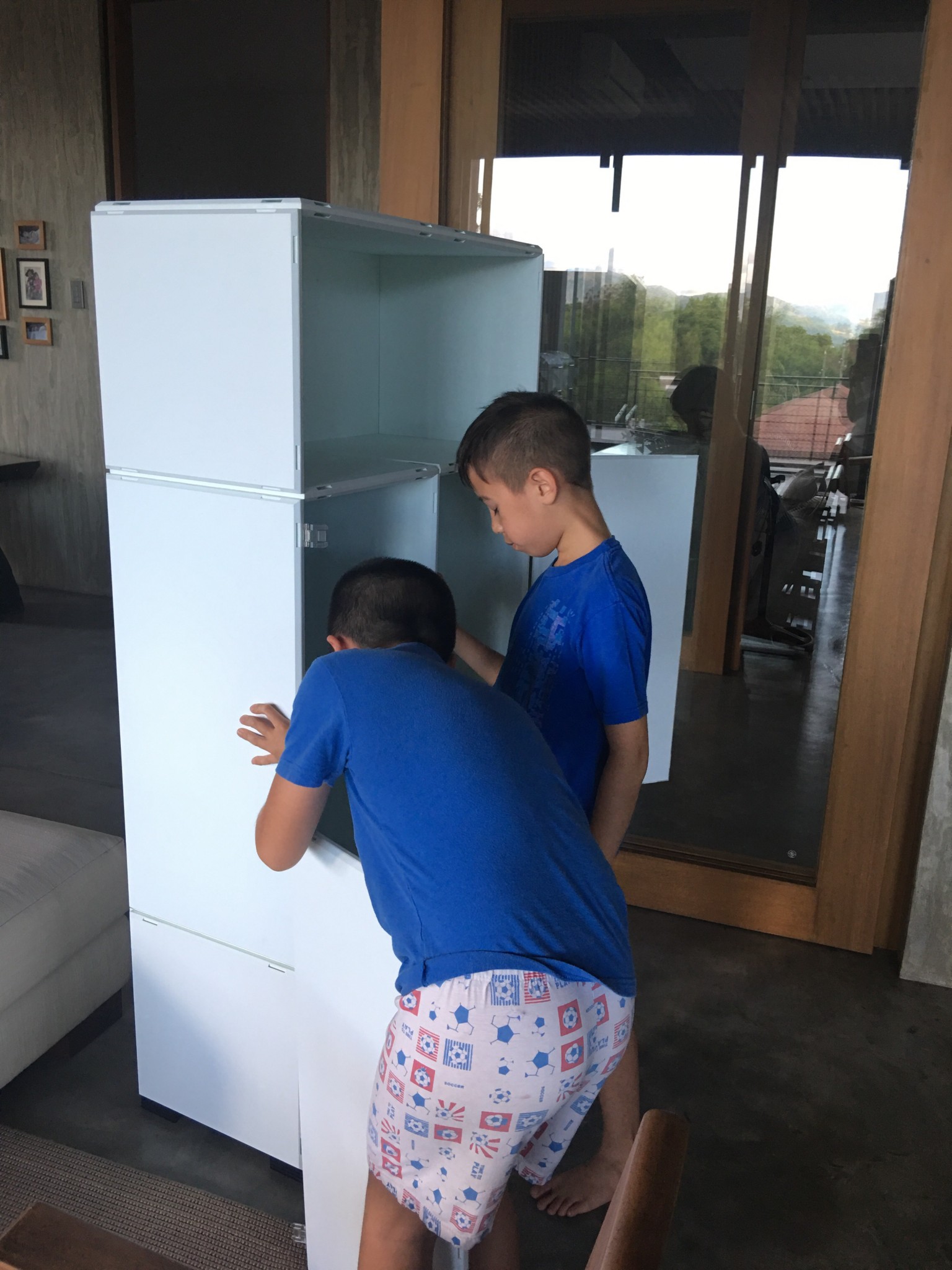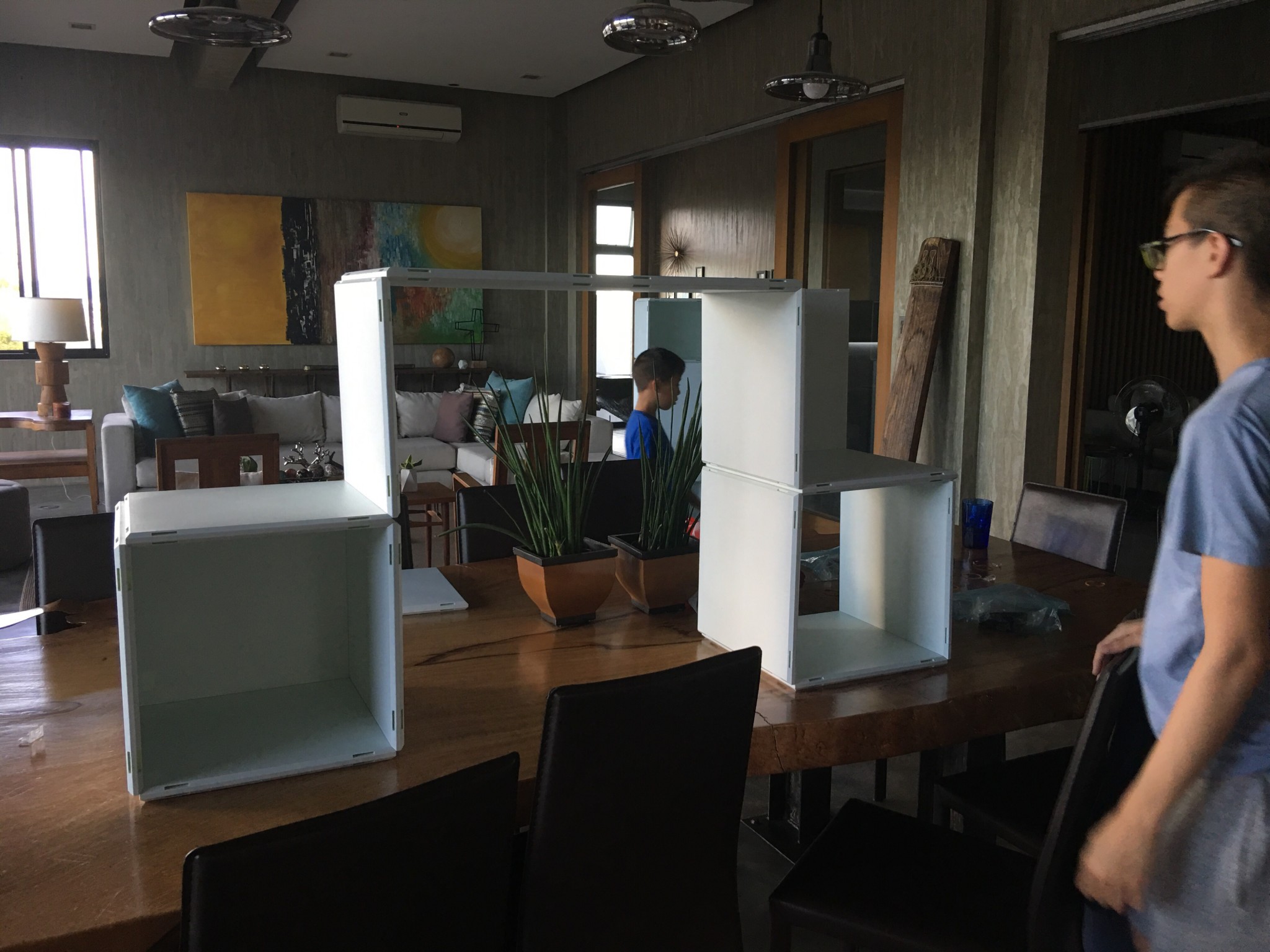 Since the planks were made of lightweight and durable plastic, they could be assembled and transferred to any place in the house. So my kids designed the furniture pieces in the living room and then we carried them to the girls' room.
Tiana and Catalina were thrilled! Tiana, as I said, gets really excited about organizing her things. I know, it's kind of weird, but nice.
She went to work right away and begged me to help her. Since I had to leave for an appointment, I requested that we resume the task another time. Her response, "You promise, okay?"
My goodness. This girl likes to be clean and to organize!
The only objective feedback I have on the planks is that the doors don't close completely. I am trying to figure out a fix for this. But other than that, Simply Modular has provided me with a quick and easy solution for the girls' storage needs. Plus, we can always redesign and remodel the planks to serve another purpose.
Other ideas from Simply Modular:
Simply Modular Furniture System, which started in Hong Kong, Japan and Korea, is quickly earning popularity among millenials with fast-paced and ever-changing lifestyles, as well as condo investors. It is fun, flexible, practical, durable and affordable, as it combines function, quality, design and value – with sustainability in mind. It is the first of its kind in the country.
Simply Modular are connectable panels that are self-assembled to form different types of furniture – a shelf, cabinet, console table, closet, bed, desk, bench, etc. They may be reused and morphed into different styles and sizes as needed. Storing the panels takes up minimal space as they are flatly stacked in a box, easily transportable. All parts, made from high quality ABS plastic, are 100% waterproof, termite-proof, rust-proof, and can hold up to 200 kilos.
More info on Simply Modular:
G/F SMDC M Place Panay Avenue Quezon City
Tel No: 0917-637-4152
Store Hours: 10AM – 8PM Mon – Sun
E-mail: hello@simplymodular.ph